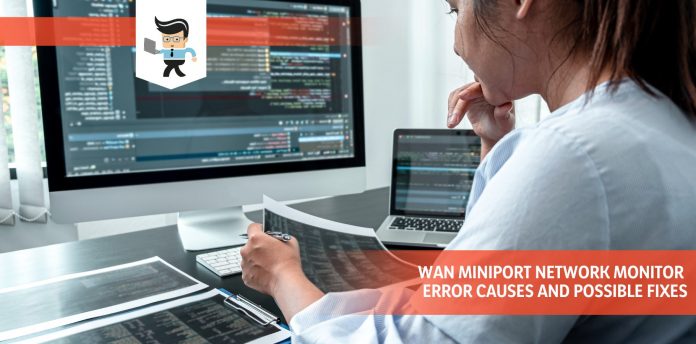 The WAN Miniport network monitor is a driver that allows alternative connections, including wireless connections. However, glitches may occur in the driver, making it impossible for you to have a flawless connection.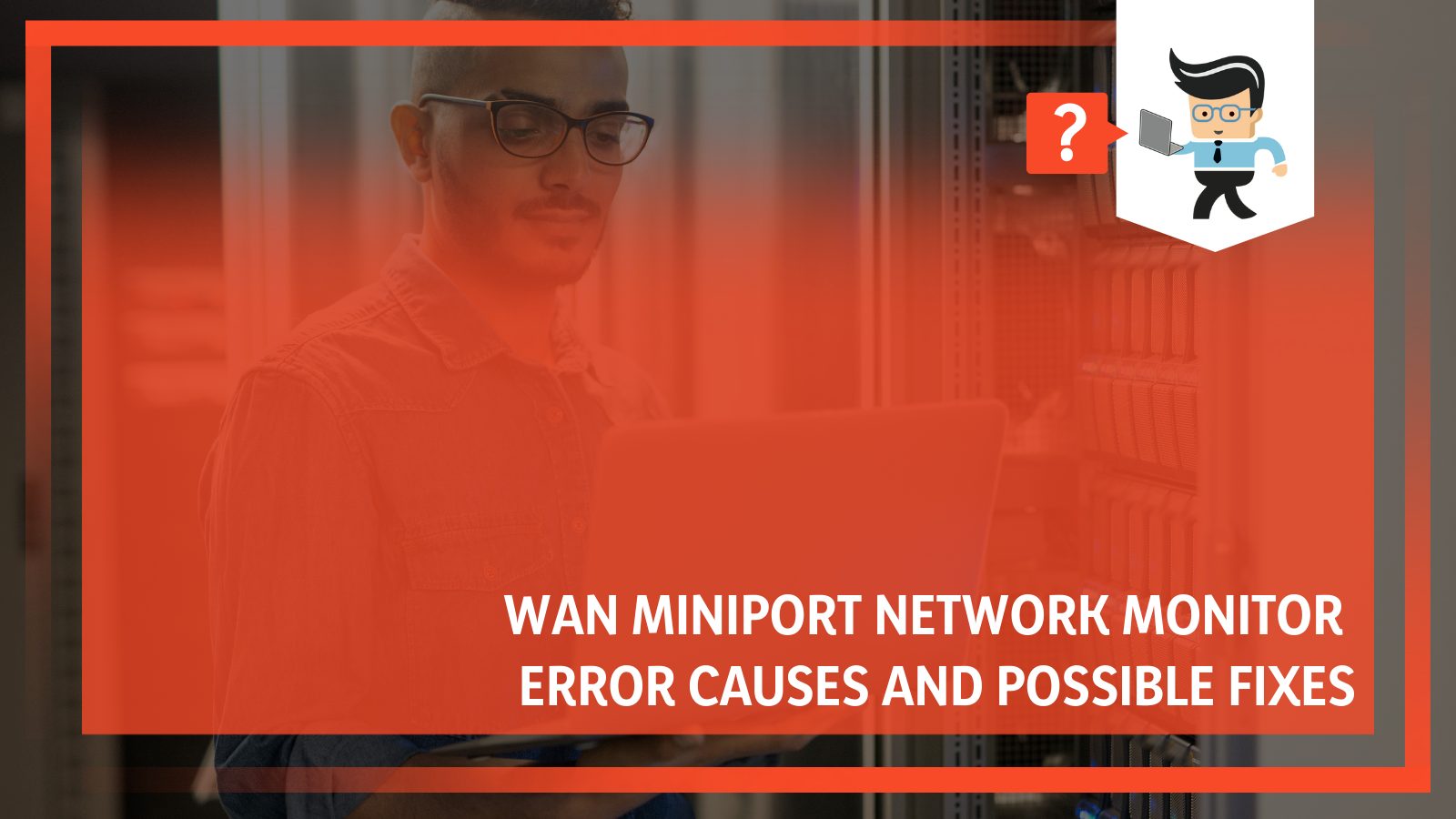 This complete guide looks at the possible causes of these glitches and how you can fix them, so continue reading to learn more!
What Can Cause a Glitch in the WAN Miniport Network Monitor?
The WAN Miniport network adapters may fail due to corrupted or dated drivers, malfunctioning system files, or installing an incorrect driver version on your system. In this section, we outline reasons why glitches may occur in WAN Miniport.  
1. Outdated Drivers
An outdated driver will impact your PC's performance and overall stability. Therefore, with an outdated Miniport driver, you may be unable to connect to any alternative connection, including connecting to the internet via a wireless network.
As the driver ages, it loses the ability to match the updated Windows demand. In this case, communication between Windows operating system and the driver fails. If windows cannot fetch the necessary information, you will not be able to make a successful connection.
While an old driver may allow a connection, you may face intermittent network loss, which affects your device's performance. The problem can be compounded if your system has other outdated drivers. This build-up of junk files on your hard drive leads to incompatibility issues and glitches.
2. Corrupt Drivers
You may have the latest driver in your system, but if they are corrupt, you will still encounter issues with the Wide Area Network Miniport. Ideally, a corrupt driver is inoperable or unusable. This effect is transferred to the device it controls, making it inaccessible.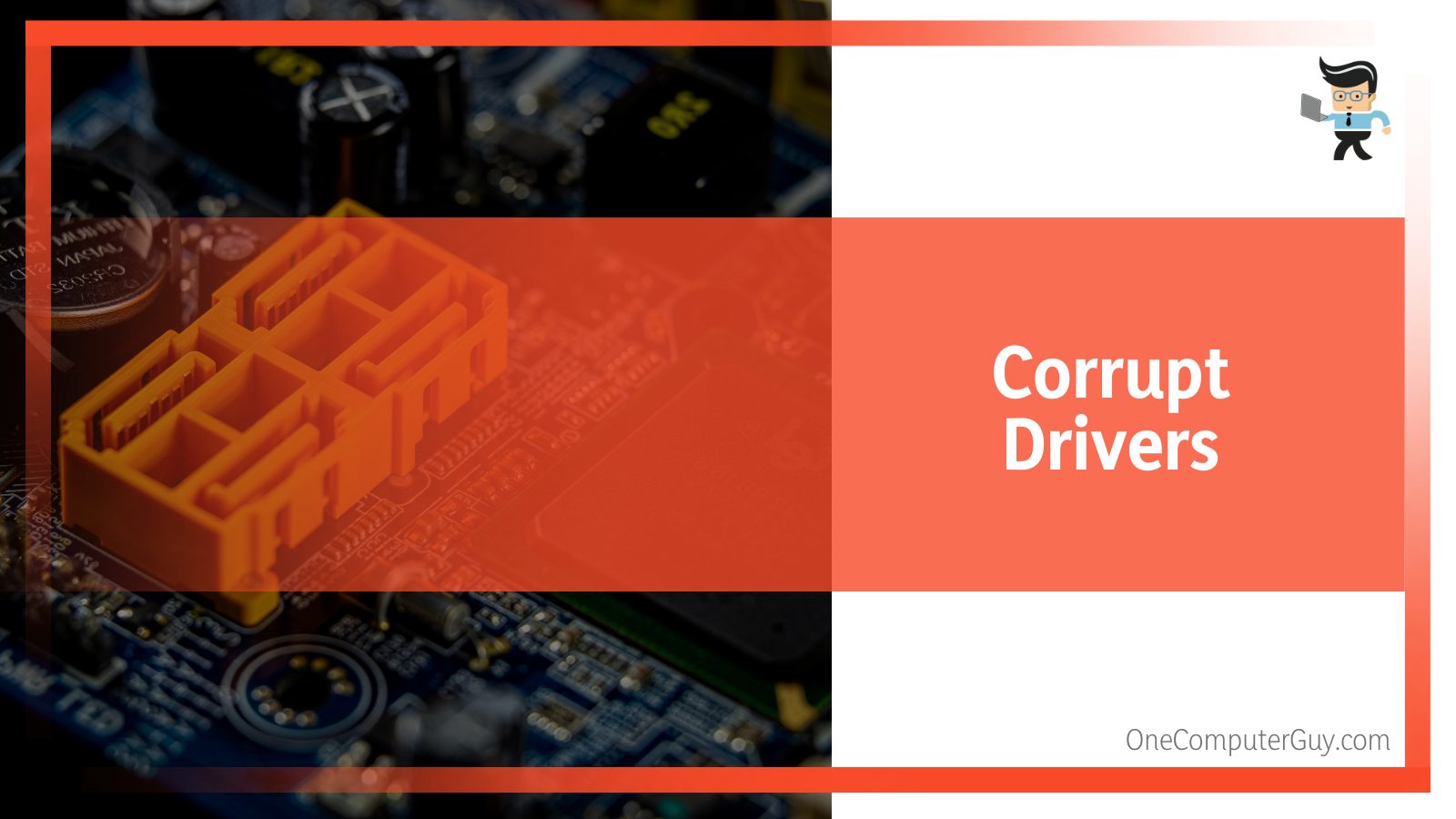 So a corrupt Wide Area Network Miniport driver can cause hardware malfunction, connection errors, and communication issues.
However, it can affect certain features individually or result in the complete failure of a particular device. Corrupt drivers are a major cause of blue screens on computers. However, in some cases, they may result in black screens and other issues.
The major cause of corruption in computer Miniport adapters is malware. Your system can easily be infected with a malicious file if you download files from suspicious websites.
3. A Bug Within Your System
Every bug in a driver is essentially a bug within the Windows Kernel because the driver shares a memory space in the Kernel. Undoubtedly, Microsoft has invested in protecting the Kernel, but there is a chance that the current system may not utilize the available protection fully.
The system halts when Windows encounters a status that compromises safe system operation. This condition is known as a bug check, a system crash, a Stop error, a kernel error, or BSOD. A hardware device, driver, or related software might cause this error.
A bug within your system can allow a program to enter a command that will disrupt the functioning of drivers in your system. This results in driver errors, making it difficult to connect to an alternative network.
4. Malfunctioning System Files
When a system file is corrupt, it won't perform as it should. Usually, if the corruption is minor, a simple restart can solve the corruption; thus, your Miniport adapter should be fine. However, the system corruption runs deep; you may continue to receive network issues alongside other system and software issues. 
Remember, all computer files have a specific structure and function. When they are not arranged properly, they malfunction. Your systems drivers rely on Windows files to operate optimally because the Windows system file contains a code that directs every action on the PC. Your system may misbehave if the files cannot offer the right commands.
Malware attacks, update errors, mismatched versions, sudden power outages, and power surges can cause the system files to crash.
5. Unhealthy PC System
Malware can cause massive corruption within your system, rendering it unusable. Typically, malware infection can corrupt your system driver, causing issues when you try to connect to an alternative network.
While the viruses may not affect the drivers directly, they may attack other systems that your network drivers need to work properly. As earlier stated, malware can affect Windows system files by corrupting them. If these files are corrupted, they will not issue commands as they are supposed to.
Remember, device drivers offer access to the BIOS/UEFI or other system components, allowing users to update, change settings, or perform diagnostics. When attached by a virus, it can be impossible to use these drivers.
6. Inaccurate Driver Version
An inaccurate driver version will make your system work improperly. This can adversely affect the performance of your computer, often creating more problems. Sometimes, a wrong update might damage the Wide Area Network Miniport Network controller, making the connection impossible.
So when updating the drivers manually, ensure that you get the right version of the update. The correct version will eliminate any incompatibility issues that could arise.
Another critical factor to pay attention to is ensuring that your device is compatible. The Wide Area Network Miniport is designed to work on Windows XP and later devices. Therefore, it will not work on devices lower than this.
How To Correctly Address the WAN Miniport Network Driver Issues
Updating your drivers and fixing corrupt files are some ways to fix the WAN Miniport Network Driver problem. Solving issues surrounding the WAN Miniport drivers is not complicated. In this section, we give a detailed explanation.
– Get the Latest Version of Drivers
You can update your drives in two ways: manual and automatic updates.
The manual update approach means you will update the drivers from the Windows update service. You must have an internet connection.
Here are the steps to follow:
Press the Window button on your keyboard and type

Device Manager. The application will pop up. Click on it to launch it.

Find the Network adapter from the list of devices and double-click on it to expand it. This gives you several adapters,

including WAN Miniport PPPoE

.

Right-click on the adapter you wish to get the latest version and select Update driver.

You will have an option to either search automatically for the drivers or browse your computer for the drivers.

Select the former and follow the onscreen prompts

to install the updated version.

If Windows doesn't locate a new driver for your adapter, you may need to find the drivers on the device manufacturer's website. You must key in the correct device model to download compatible versions.

Run the file to install it.
Since there are several adapters, you will need to repeat steps 3 to 5 for each. If you are unable to access a connection, you can use the method below to update your network drivers.
Updating the drivers automatically is much quicker and requires only a little effort. However, you must install the driver installation software to automate the process. 
The software automatically recognizes the type of driver in your system, finds the latest version, and installs it. This approach makes you less likely to download and install incorrect drivers. Additionally, it minimizes the risk of making costly mistakes during the installation process.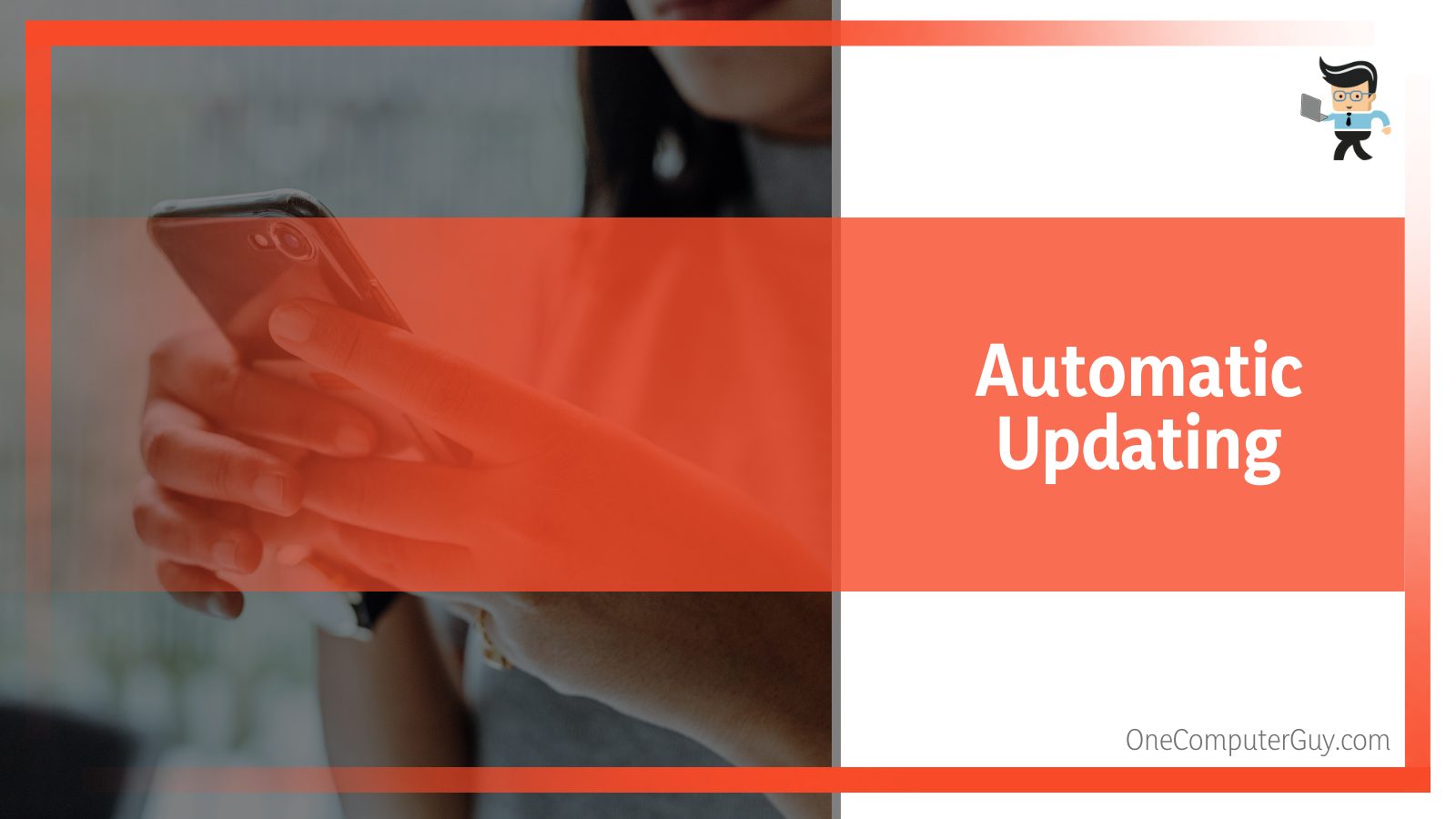 But you need to find a tool compatible with your windows version. Furthermore, installing a tool that runs automatically to find outdated drivers can be lifesaving. Some tools handle up to 8 million drivers from over a thousand brands. This boosts the chance of finding the correct network drivers for your system and install them. 
Other desirable features include uninstalling drivers, rolling back drivers, exporting a list of drivers to a text file, using Game Boost to release system resources, and viewing system information details.
Common automatic driver updater tools include Driver Booster, DriversCloud, Driver Easy, and Auslogics Driver Updater. You have to download and install these tools to be able to use them. 
– Reinstall the Drivers
Reinstalling the drivers is effective when dealing with corrupted drivers.
Here are the steps to follow:
Launch the Device Manager.

Navigate to the Network Adapter section and double-click to expand it.

Find the adapter you wish to reinstall, right-click and select Uninstall.

Go to the main Manager dialog box and click the Action menu. Finally, choose Scan for hardware changes.

You may receive a message stating that Windows has to install driver software for your device. in this case, click Locate and install driver software (recommended). Alternatively, you may receive a message saying a hardware device is being installed, and

the uninstalled device is now in Device Manager.
You can forego steps 4 and 5 and simply restart your computer. During the restart process, Windows will try to reinstall the driver. When you uninstall WAN Miniports, you remove the entire corrupt device. This paves the way for installing a functional device on your PC. 
Reinstalling Miniport (Network monitor) device can solve Code 31. This error is accompanied by the message, "The device is not working properly because Windows is unable to load the drivers required for this device."
The error pops up because Windows cannot load the drivers needed for the WAN device. To prevent the problem in the future, integrate update 2822241 into the installation media you use during setup.
– Fix the Corrupt Files
Regardless of the cause of the corrupt files, fixing them can eliminate the WAN issues. You can use different methods to repair your computer's system files. Each method has its pros and cons. Here are some techniques you can use:
Run SFC (System File Checker) Command
The Scannow command searches for corrupted files and repairs them automatically. Here is how to use this tool: 
Launch the Run dialogue box by

pressing Win Key + R

simultaneously.

Type cmd and press Enter. This action opens Command Prompt.

Type SFC/scannow, and hit "Enter." This initiates the scanning process.
Run Deployment Image Servicing and Management (DISM) Command 
A DISM tool is a command-line tool for modifying and repairing system images such as Windows Recovery Environment, Windows Setup, and Windows PE (WinPE). Here is how to run it:
Press the Windows button and type Command Prompt, and select Run as administrator.

When the Command Prompt Windows, type DISM/Online/Cleanup-Image/RestoreHealth and press Enter. 
The repair process will start immediately, so wait until it is done, then restart your computer. 
Running the Chkdsk command can also help you recover the corrupted system file. Here is how to use this command:
Launch the Command Prompt as shown above, and

type chkdsk e: /f /r /x.

"e" is the letter of the partition to repair.

chkdsk /f is run to fix any known or found errors.

chkdsk /r is for locating bad sectors and recovering readable information.

chkdsk /x is running a force on the volume you are about to check to dismount it before the utility scan begins.
If there are corrupt files, run the System File Checker command to repair the missing and corrupted file.
– Other Fixes
Here are some more potential fixes if the ones above don't work for you:
Run antimalware: Antimalware will detect and block any viruses and malware that can corrupt files and drivers within your PC. This creates a safe environment for all drivers. 

Update Windows: Updated Windows version has patches for errors. Therefore, you are less likely to find bugs that disrupt driver functionality. 
FAQ
– Which WAN Miniport Is Ethernet?
The Point-to-point protocol over Ethernet (PPPoE) Miniport is responsible for Ethernet connection. To connect to Wide Area Network Miniport, you need to have a valid PPPoE connection set up.
– Do WAN Miniport Adapters Disconnect Wi-Fi?
WAN Miniport WiFi Adapters can interfere with Wi-Fi connectivity for Windows devices. Therefore, consider disabling these adapters if you find it hard to connect to a network. 
Conclusion 
We have discussed about the WAN Miniport Network monitor at length.
Here are the topic's highlights:
Miniport works for Windows XP and later versions.

Your computer's operating system uses WAN Miniport software to access WAN. 

It connects to the internet through the point-to-point protocol over the Ethernet connection.

The easiest way to fix Miniport issues is by updating drives or reinstalling them. 
When encountering Miniport issues, use the information in this complete guide to work around them. Now that you have this information, you can fix the issue today!