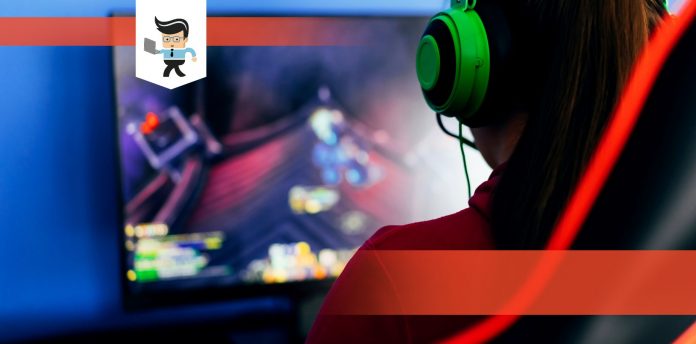 Our Vertagear SL2000 review centers around well-researched information on its specs and capabilities.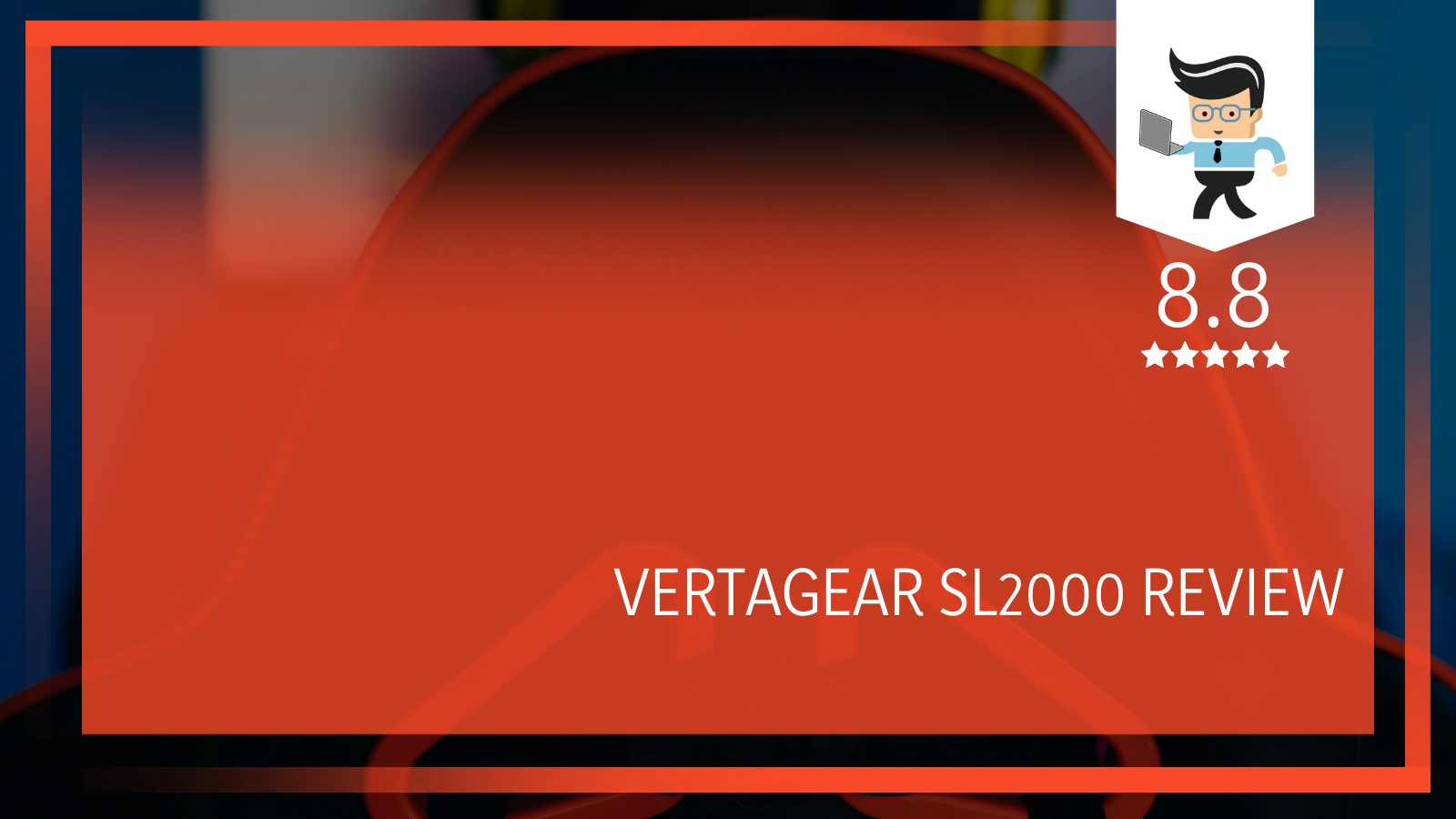 It's a chair that features a palpable form and function to protect your shape and give you expansive comfort.
Also, it gives your neck, shoulder, and lumbar region genuine focus and attention. Our review will show you what makes it an excellent choice for gaming and other applications. Read on!
Vertagear SL2000 Review: Specifications at a Glance
Product
Key Specifications
VERTAGEAR SL2000


Frame material: Metal
Cover material: PVC leather
Max weight capacity: 240 pounds
Recline angle: 80 – 140 degrees
Base type: 5-star Aluminum
Foam: High-density memory foam
Gas lift class: Class 4
Tilt lock: Tilt and angle lock
Vertagear SL2000: A True Gamer's Delight
Comfort is an essential factor to watch out for when looking for a gaming chair. The best gaming chair must have a mix of features to guarantee you comfort. Things like ergonomics, thick padding, adjustability, and footrest are part of potential users' factors. To that end, the SL2000 makes quite the effort in all categories.
A combination of form and function come together in the Vertagear SL2000. The result is the ultimate chair for gaming equipped with a high backrest designed to give excellent neck, shoulder, and lumbar support. Not bad when you consider that many individuals spend a lot of time sitting down.
You get premium flexible and recline options on this chair to offer the best comfort in any resting position. The max recline angle stands at a fair 140 degrees. It's an important feature to give your back a little rest. Moreover, it's the perfect fit for gamers who might appreciate a nap on this chair.
Further, the SL2000 is the ideal choice if you want to spend extended periods doing any function. That's because there's a keen focus on ergonomics over style, but the design also takes center stage. Besides that, the type of material used plays a role in determining aesthetics and durability.
What we can also state is that the chair is easy to assemble and use. You get a stable structure you can count on to protect your posture and provide support.
A closer look at the chair will tell you more about how it operates and its features that stand out.
Vertagear SL2000 Key Criteria
PROS
Quality design and appearance
Durable chair
Adjustable components
Resilient padding
CONS
Little Armrests support
Requires extra care
A chair designed to give a wide range of adjustable functions is a welcome addition to any gaming rig. The SL2000 is such a chair and boasts adequate ergonomics to keep you comfortable.
There's a high backrest to cater to areas like your neck, back, and lumbar region. Also, it's the cheapest and the most popular in the lineup of Vertagear gaming chairs. Moreover, it has the widest backrest of any chair in the S-line range.
Further, the Vertagear s-line SL2000 comes with a strong metal frame and a great cover to boot. What you get is a chair built to resist up to 240 pounds on a 5-star aluminum base. With the gas lift, you can make some height adjustments to match your favorite angle.
The same thing goes for the tilt lock system if you want a whole angle to rest your back. On the arms, you get stripped-down 2D armrests. You can move them forward and backward or up and down. For an extra fee, you can have the arms upgraded to 4D.
The leather is made out of solid PVC and remains easy to clean. Overall, it's a great piece of equipment you can use at home or your workplace.
– Custom Appearance of the SL2000
This chair features a racing-style design. It has casters underneath that give you a soft and smooth roll-on any surface. Also, the chair is adorned with sleek lines and two-tone coloring that add aerodynamics. What's more, the breathable, open-cell fabric will prevent air from getting trapped. That way, you can stay relaxed and comfortable.
– Dense Foam for Quality Padding
Dense foam padding is the name of the game. The resilient memory foam here provides that much-needed additional support and comfort. It adds to the Vertagear brand's open-cell breathing structure. That way, heat from the body isn't trapped inside the chair, and users can work for longer hours.

– Strong, Durable, and Reliable
With a reinforced 5-star base, the Vertagear gaming chair is a designed spectacle made out of heavy-duty alloy. It has a steel frame to match the high-density foam, which makes it highly reliable.
Another durable part of this chair is the high-quality PVC leather with a luxurious appeal. Well, with all these top-notch and original materials, the chair is going to be heavy. It weighs a little over 40 pounds but is simple to set up. The size isn't an issue if you don't move around a lot. Other than that, the chair is gorgeous and has the color combination to thrill many users coupled with plush padding.
– Adjustable Seat Height
A modern gaming chair isn't complete without a mechanism to change the seat height. The SL2000 racing chair gives you that optimal ergonomic posture. It helps users who need to stay on the chair for a long time.
With the seat adjustment function, you get to increase and reduce the height of the chair. That way, you experience less stress when you want to match up to a desk or other surface. It also means that other users who borrow it can adjust the chair to suit their height.
– Adjust the Armrest for More Comfort
Armrests figure as the central part of gaming chairs. The fact is sitting for long working or gaming often involves your arms and elbow. That's why gamers are always after that "special spot" for their arms. You can get that on this Vertagear chair with the contoured and cushioned armrest. Adjust the armrests to different levels for adequate support to your arms, elbows, and back.
– Reclining and Adjustable Back
Want to give your back some rest? Or need a little nap for a reboot? You can do that on this Vertagear racing series that provides an independent back angle alternative option.
The backrest is adjustable and gives you a comfortable sitting position all through your gaming or working sessions. There's a minimal chance of you suffering from bad posture with this chair.
– A Chair Made for Gamers
Many brands claim to have a gaming chair lineup, but only a few deliver. If you're a gamer, you'd want the perfect chair for you, and Vertagear sets the tone with this SL2000 option. It's a chair you can partner with to do a lot of damage on various games. It stands out as one of the best among high-end quality products when it comes to comfort.
The adjustable components make for an exciting combination across critical areas such as the back and arms. In all, it's a viable option for gamers who take on a lot of hours in a bid to break records.
– Additional Neck and Lumbar Pillows
Sometimes, the paddings of a chair aren't enough to keep you comfortable. You'll need some extra touch to reassure you about your posture and physical condition. To that end, the Vertagear brand includes a neck and lumbar pillow to provide further help with comfort. It helps that you can always adjust these pillows to suit your needs at a particular time.
Vertagear SL2000: Frequently Asked Questions
1. Is the Vertagear SL2000 a good gaming chair brand?
Vertagear is a brand that makes premium gaming chairs in two classes: the S-line and P-line. The former fits average-sized individuals while the latter fits big and tall users. Vertagear is one of the oldest gaming and office chair manufacturers and designs chairs with essential features, including adjustable heights and seats. It's a great brand to consider.
2. Are there drawbacks to the  SL2000?
Although our Vertagear chair review points out how outstanding its overall performance is, some drawbacks exist. In the long run, the chair might require some bit of upgrade and fixing. Further, compared with other quality chairs, it comes off as stiff in the beginning. However, that feeling will change after about two or three weeks of constant use.

Conclusion
What more do we have to say about this fantastic spectacle? The design is a plush one, and the combination of colors and materials makes this gaming chair a favorite for gamers and regular users. The overall make and quality give you a reassuring time enhanced by a comfortable setting.
Few brands and chairs will compare to the specs and features we have here. You can take a reclined angle, swivel around on one spot, adjust the arms and height, and take advantage of the high backrest. It will give your back the perfect posture.
On the whole, this chair will suit smaller or average-sized users who want a combination of office and gaming applications in one chair.