Using a Thinkpad for gaming is one thought that has crossed the mind of many Lenovo gamers and we're here to provide insight on the topic.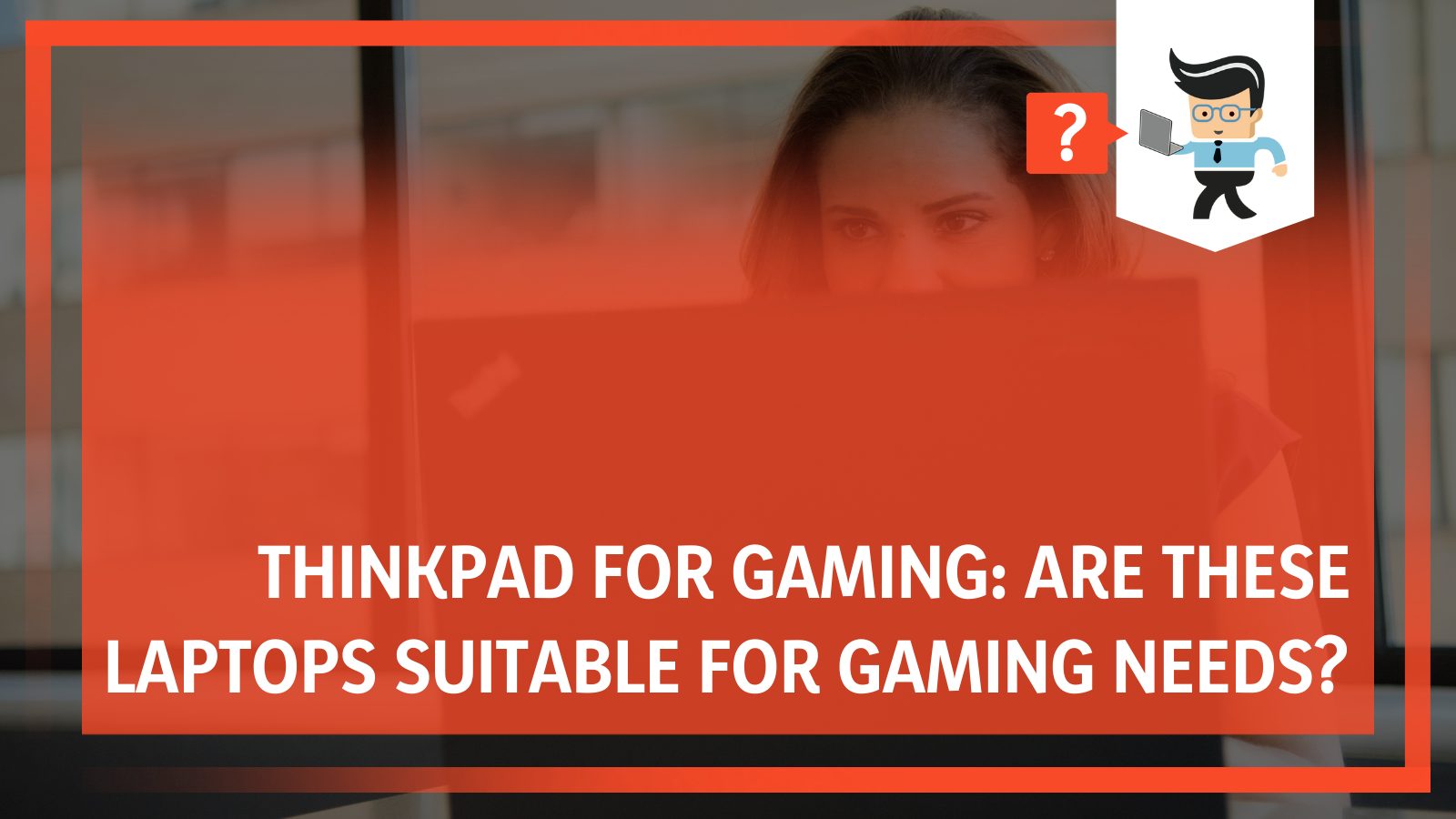 Not only does the Thinkpad lineup come with excellent processors that provide optimal performance for everyday tasks, but they also feature integrated graphics and a solid build quality that makes you wonder whether or not it's a laptop you can game on.
Continue reading as our experts provide you with in-depth knowledge on whether or not the Thinkpad can be used as a gaming computer.
Can You Use a Thinkpad To Play Games?
Thinkpad is suitable for light and casual gaming since it often comes with excellent processors, but due to the fact that it features integrated graphics cards, you can't use it for any kind of serious gaming. Otherwise, you'll get choppy and laggy gameplay on your device.
– Performance and Power
When it comes to gaming, the Thinkpad isn't the kind of laptop you want to consider. The reason is that these Lenovo laptops are specifically made for business applications; therefore, they don't feature components that allow you to play serious games on them.
While they are built with good CPUs, many of their processors feature just four cores, and the ones that have more than four cores often tend to be very expensive. Combine these specs with the Thinkpad's integrated graphics and the best you can get is about 30 to 45fps when playing games like Roblox.
If you want to be in the Lenovo ecosystem and would like to use your laptop as a gaming machine, the Lenovo Ideapad gaming laptop is a better option than the Thinkpad as it comes with NVIDIA GeForce GTX GPU, a better CPU, an improved refresh rate, and offers an excellent gaming experience.
– Battery Life
One of the elements that have made the Thinkpad popular since its inception is the battery. This laptop comes with a battery that lasts for over eight hours on a single charge. While the usage for each person will be different, you can work and do some light gaming without having to worry about your battery dying after a couple of hours.
A good battery life comes in very handy when you're planning to play some games while out and about.
– Build Quality
This laptop features great build quality when compared to laptops in the same range. It's made mostly of plastic with the lid featuring an aesthetically pleasing aluminum finish. The build quality here is almost as good as what you'd get on the Lenovo Legion Y700 and better than what's on the Dell Inspiron 15 5000.
– Ports and Storage
You get 16GB of RAM and 512GB of SATA SSD storage out of the box. These two components can be upgraded easily as they aren't soldered to the motherboard.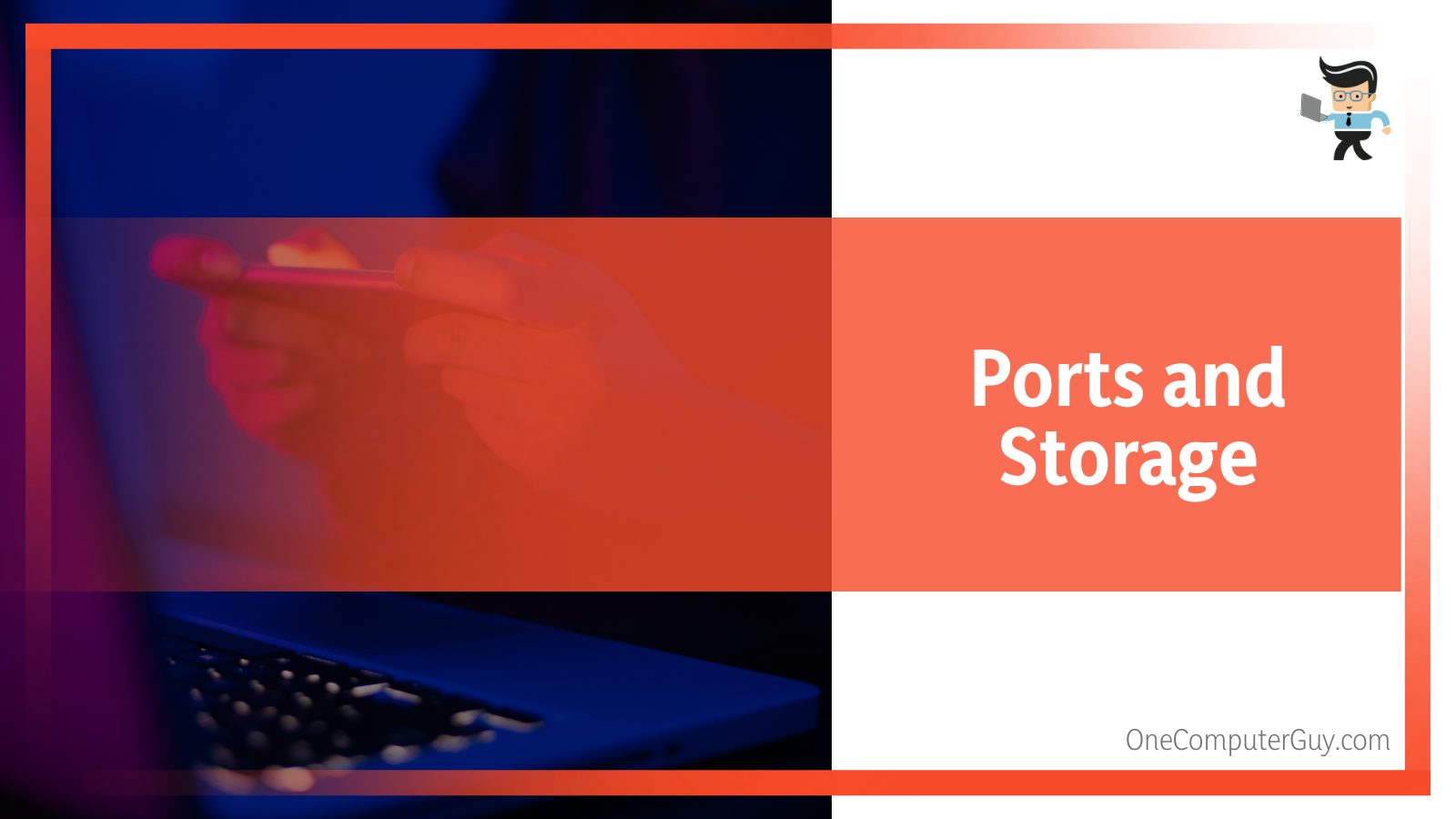 Keep in mind that the UHD 620 graphics embedded in this device doesn't feature a VRAM, so it's recommended that you boost the RAM up to 32GB to get the best experience.
There are a number of options to work with on the port side. You get two USB 3.1 Type-A ports, one USB 2.0 Type-A, and one USB 3.1 Type-C port. There's also an HDMI 1.4 port as well as a 3.5mm audio jack that supports Dolby Audio.
– Value and Usage
It's easy to deduce that the Thinkpad isn't suited for gaming but is more viable for business and multitasking. While the Intel UHD 620 graphics does allow some light gaming, you won't get the best frame rates or gaming experience from this laptop.
You can consider options like the Lenovo Ideapad gaming laptop or Lenovo Legion if you want a computing and gaming laptop that doesn't take too much out of your wallet. However, if all you want to do is play Microsoft Solitaire, Roblox, or Candy Crush, then you don't have to worry about using the Thinkpad for gaming.
– Games You Can Play
While this laptop is only suitable for some light gaming, the high-end core i5 and i7 processors that come with it allow you to play some good titles, though you may not get the best gaming experience.
Some of the game titles you can play include:
Far Cry 1,2, and 3

Counter-Strike 1.6 (may not work on Windows 10 or 11)

Counter-Strike Global offensive

PUBG PC Lite version

Grand Theft Auto (up to version four)

Prince of Persia (may crash)

Max Payne

Battlefield 1,2, and 3
– What You Need for Gaming
If you can't afford to get a gaming desktop PC and would like to buy a budget gaming laptop instead, there are some specifications your computer needs to meet for you to have an excellent gaming experience. Without meeting these specifications, your games are bound to be choppy and your frame rates are going to be very low.
Let's start off by saying that gaming laptops don't have the best batteries so don't go in with the expectation of getting up to eight hours of playtime on a single charge. If you're able to get a gaming laptop with a good battery, the most you should expect is about five hours of game time.
With that out of the way, below are the minimum specifications your gaming laptop needs to have for you to get the optimal gaming experience:
Your laptop should have at least 16GB of RAM, a solid-state drive as your main drive, and maybe an HDD for storing your game files.

The processor of your gaming laptop should be an Intel Core i5 or i7 with at least four cores and four threads and no less than a 3GHz boost clock.

Go for laptops with at least a 15-inch or 17-inch display; the bigger your display, the better the gaming experience you're likely to have.

Your keyboard should be snappy, soft, and the perfect size so you'll have smooth control and typing experience.

The higher the GPU version, the better; make sure to go for laptops with NVIDIA GeForce GTX  or AMD's graphics card as these cards are known to provide optimal gaming experience in laptops.
– Pros
Here are some pros regarding the Thinkpad:
The Thinkpad features good Intel Core processors.
It comes with excellent battery life.
It is one of the best laptops for business applications.
It features a good number of ports.
– Cons
Here are some cons you should know about the laptop:
It has an integrated GPU and not a dedicated one.

There are better gaming options available at the same price point.
Why Is the Thinkpad Not Good for Gaming?
The Thinkpad is not the best laptop for gaming because it is primarily marketed as a business laptop for professionals, which is also why there are no gamer-friendly features included in the laptop.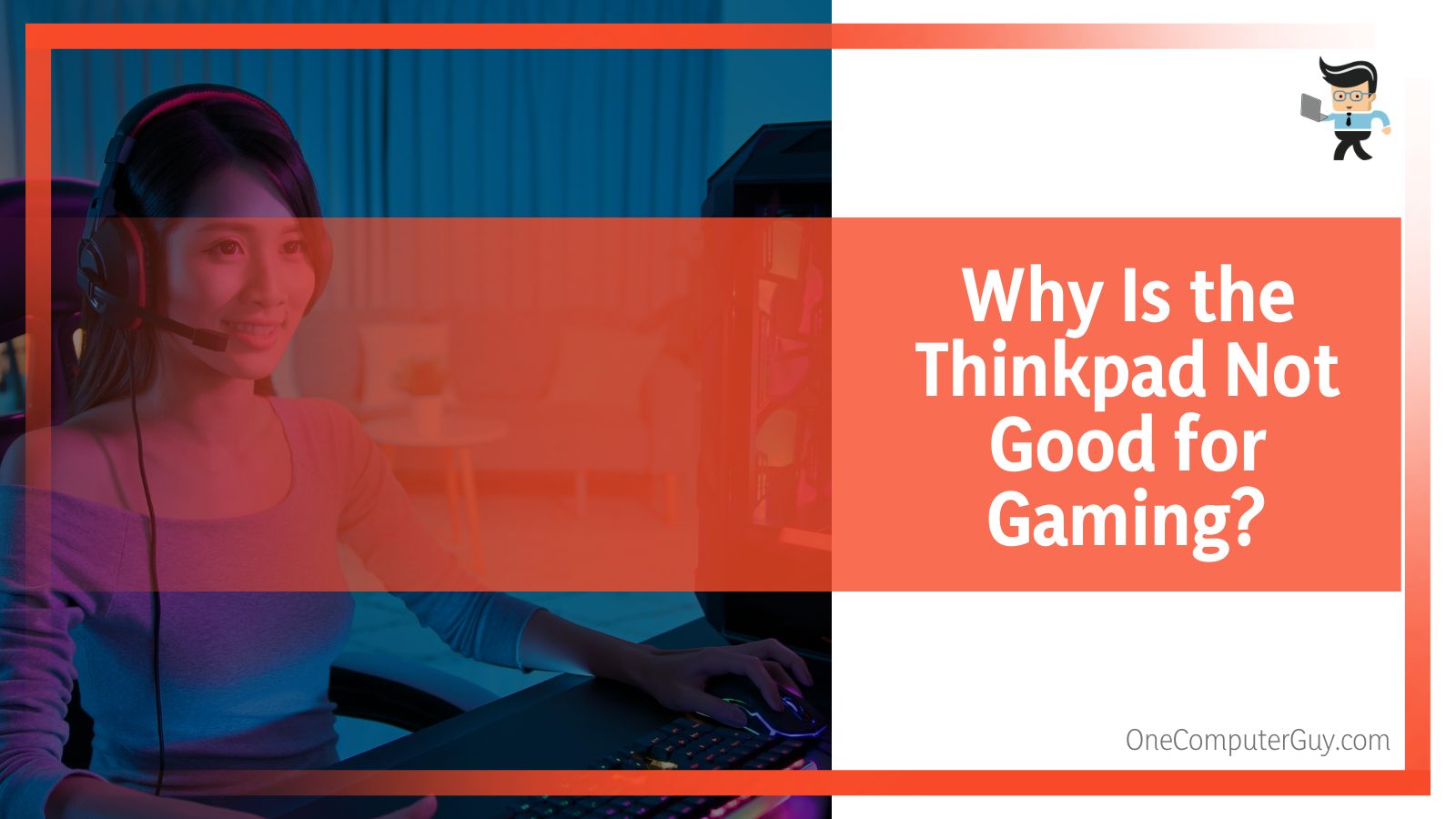 While this laptop series from Lenovo are some of the best and most powerful computers you can buy, they come with an expensive price tag and are marketed as business-focused laptops so they are designed to carry some heavy task loads.
These Lenovo laptop series comes with great processors and even the lowest-end among them features at least 8GB of memory and a solid-state storage drive to boot. But with all of these high-end components, why are Thinkpads still considered to be subpar in the gaming department?
Well, the reasons are as follows:
They feature a 14-inch display, which doesn't provide gamers with good real estate for gaming.

Unlike typical gaming computers that come with NVIDIA or AMD's dedicated graphics, these laptop series feature simple Intel graphics units, which are unable to keep up with the demand of today's games.

They are marketed as business laptops and targeted at professionals, which is probably why they have an expensive price tag.

There are no gamer-friendly features in this laptop; instead, Lenovo continues to add new and advanced security components that help aid privacy since the laptop is made for business, which means security and performance are the major points here.
What Is the Difference Between Thinkpad and Gaming Laptops?
The main difference between the Lenovo Thinkpad and normal gaming computers is that Thinkpads are business-oriented notebooks that are designed for frequent travelers and business personnel, not gamers.
Their keyboards, build quality, and aesthetics all focus on providing the ideal business experience. Unlike Lenovo gaming laptops that have clicky keyboards, RGB lights, good gaming-oriented displays, and more, these Lenovo laptop series tend to have chiclet-style keyboards instead and multiple non-gaming configurations, depending on the one you purchase.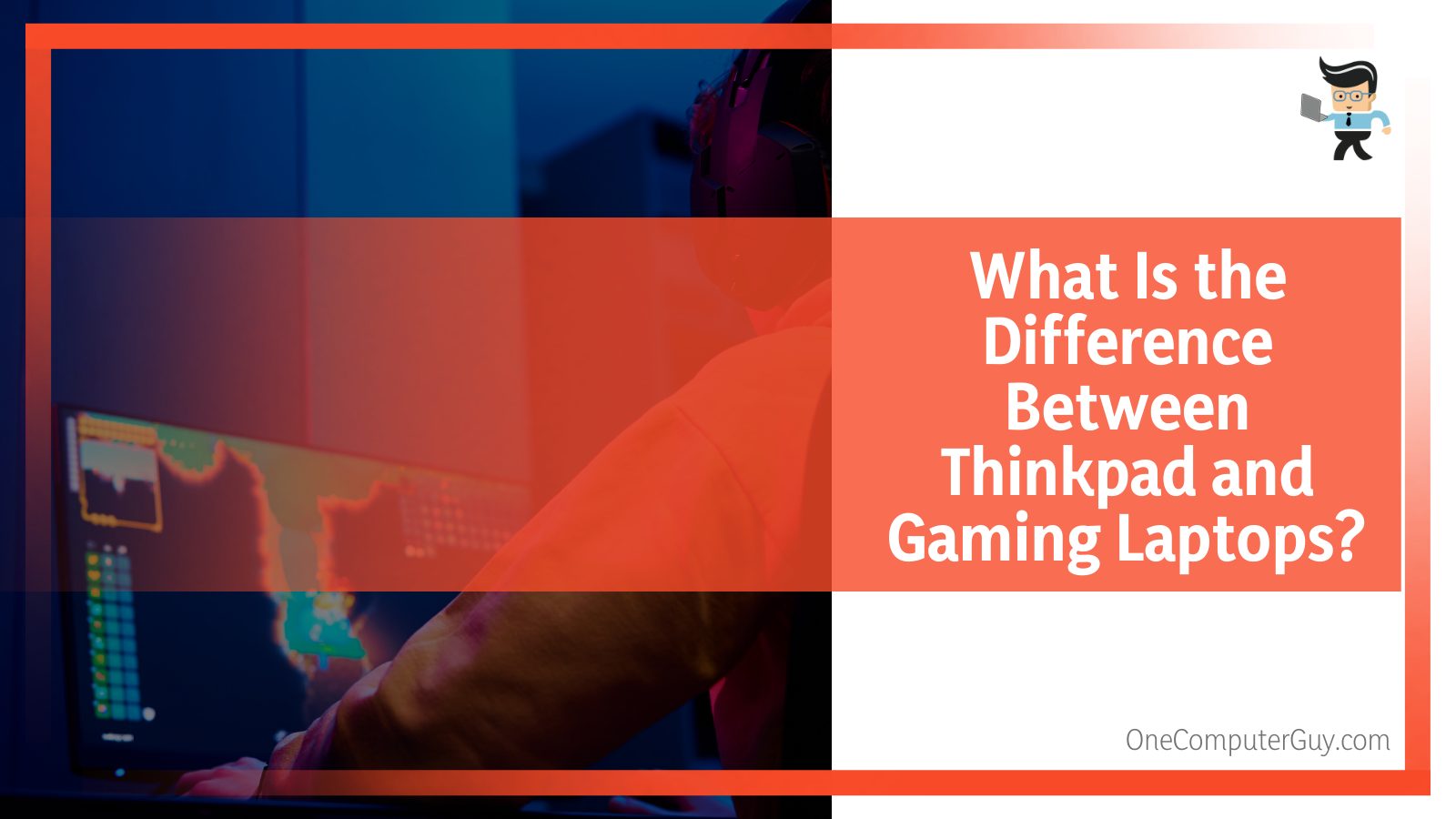 These notebooks are ideal for company managers and IT personnel. If you use one of these Lenovo laptops for work, it would be difficult for you to switch to a different laptop. They are available in multiple variants, screen sizes, prices, and configurations.
Also, while most of the computers in the Lenovo Thinkpad family do come with great battery life, their batteries vary. And since the configuration for each generation is different, their performances also differ so you want to make sure to do a thorough research before choosing a Thinkpad.
For instance, while the Thinkpad X1 Carbon family is durable and lightweight, making it suitable for travelers, the Thinkpad X1 Yoga family comes with a strong aluminum frame and vibrant and vivid colors, which means that it's heavier and more suitable for office users.
Conclusion
If you're looking to purchase a laptop for business, everyday use, and some light gaming performance, buying a computer from the Lenovo Thinkpad family is an excellent option.
However, if you plan to play games like DOTA 2, Cyberpunk 2077, or Assassin's Creed Valhalla, the Lenovo Ideapad gaming laptop is a better option.
With that being said, here are some points to keep in mind when considering whether or not to buy the Thinkpad laptop for gaming:
The Thinkpad's build quality, design, and specifications aren't made for gaming.

It comes with a simple Intel graphics unit that cannot handle the requirements of today's games.

These laptops feature excellent CPUs, which provide great processing power for business tasks.

Lenovo Ideapad gaming laptops are better options for gaming than the Thinkpad.
If you're looking to get a gaming laptop, the list of specifications we've made above is a good reference to utilize when you start shopping for your Windows laptop.