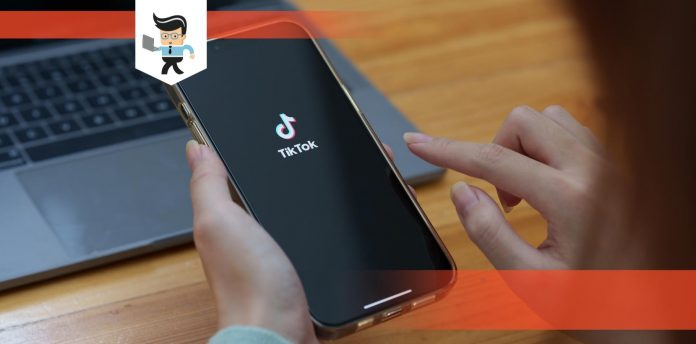 You can be permanently banned from TikTok for various reasons. For instance, entering an incorrect age while setting up the account, conducting illicit activities, or threatening other users can lead to a permanent ban.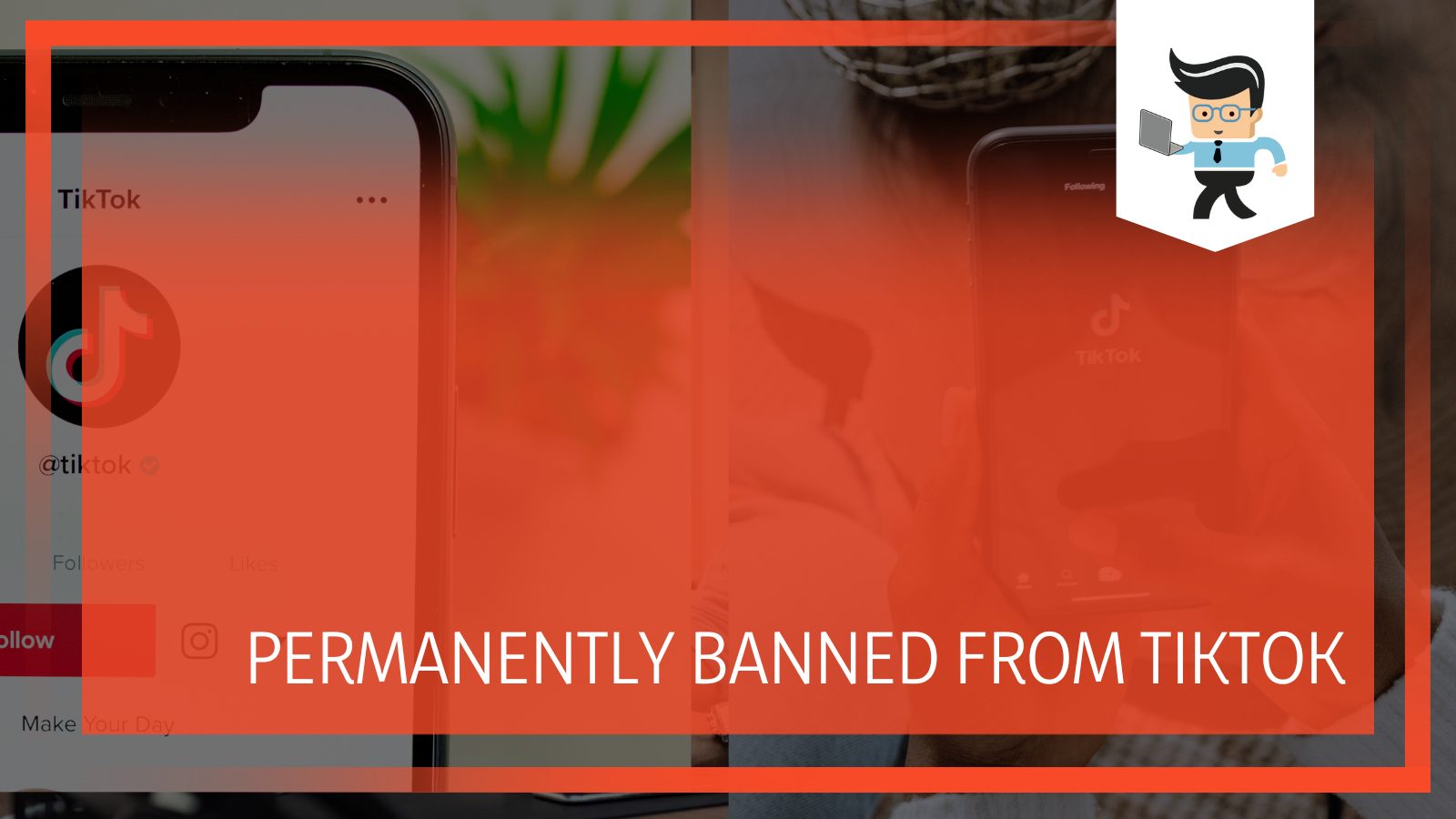 This complete guide looks at all the potential reasons that can lead to the app banning a TikTok account and what you can do if it occurs. Continue reading for more insights.
Why Am I Permanently Banned From TikTok?
You are banned permanently from TikTok because you might be consistently violating the community guidelines such as harassing others or hateful behavior. TikTok has stringent rules which every user must adhere to. If users fail to follow the rules, their accounts risk being banned.
– Conducting Illegal Activities
When your account is banned, you will receive a banner notification when you next launch the app. Typically, the notification informs you about the changes in your account. Remember that when your account is banned, you can appeal to restore it. Here are some possible reasons why your account is banned.
If you do any illicit activities, your account will be banned. In 2021, 60+ percent of the accounts suspended were due to unlawful activities. Criminal activities on this platform include sharing illegal content via direct messages, videos, or comments. This is highly prohibited.
TikTok has a thorough algorithm that can discern such illegal content/activities. If the algorithm notices that your account is sharing such illicit activities, you will be banned without warning. But it is worth mentioning that rules regarding unlawful activities vary from country to country. Therefore, you should check TikTok's terms of service for your country to be on the safe side.
– Threatening Users
You will receive an account ban if you publish content that threatens the public's safety. This is a major violation that TikTok takes very seriously. So, if you threaten someone's life or project threats to other TikTok users or anyone else, you will be in serious trouble with TikTok's management.
TikTok can notice the threats or other users can report you if you threaten someone else. Depending on the seriousness of the threats, the company can take legal action against you. Therefore, considering the strict policy guidelines against threat issues, avoid sending threats whether seriously or as a prank or joke.
– Sharing Violent Content
Unlike other social media platforms, TikTok is stricter regarding sharing content. Anyone sharing violent videos is instantly banned from the platform. TikTok became so strict with this violation because many countries have banned it due to its users sharing violent information. Thus, it has a robust algorithm that can easily spot illicit content.
The platform is very strict with anything that carries guns, armor, blood, or extra graphic content. Therefore, even if it does not detect real violent information, it is serious about any violation under this category. So avoid sharing any message that promotes violence.
– Blackmailing Users
Blackmail is another offense that TikTok takes very seriously. So if the platform proves that you are blackmailing people, it will suspend your account or ban it permanently, depending on the type and severity of the blackmail. Ideally, if blackmail threatens the community, you will receive a permanent TikTok ban.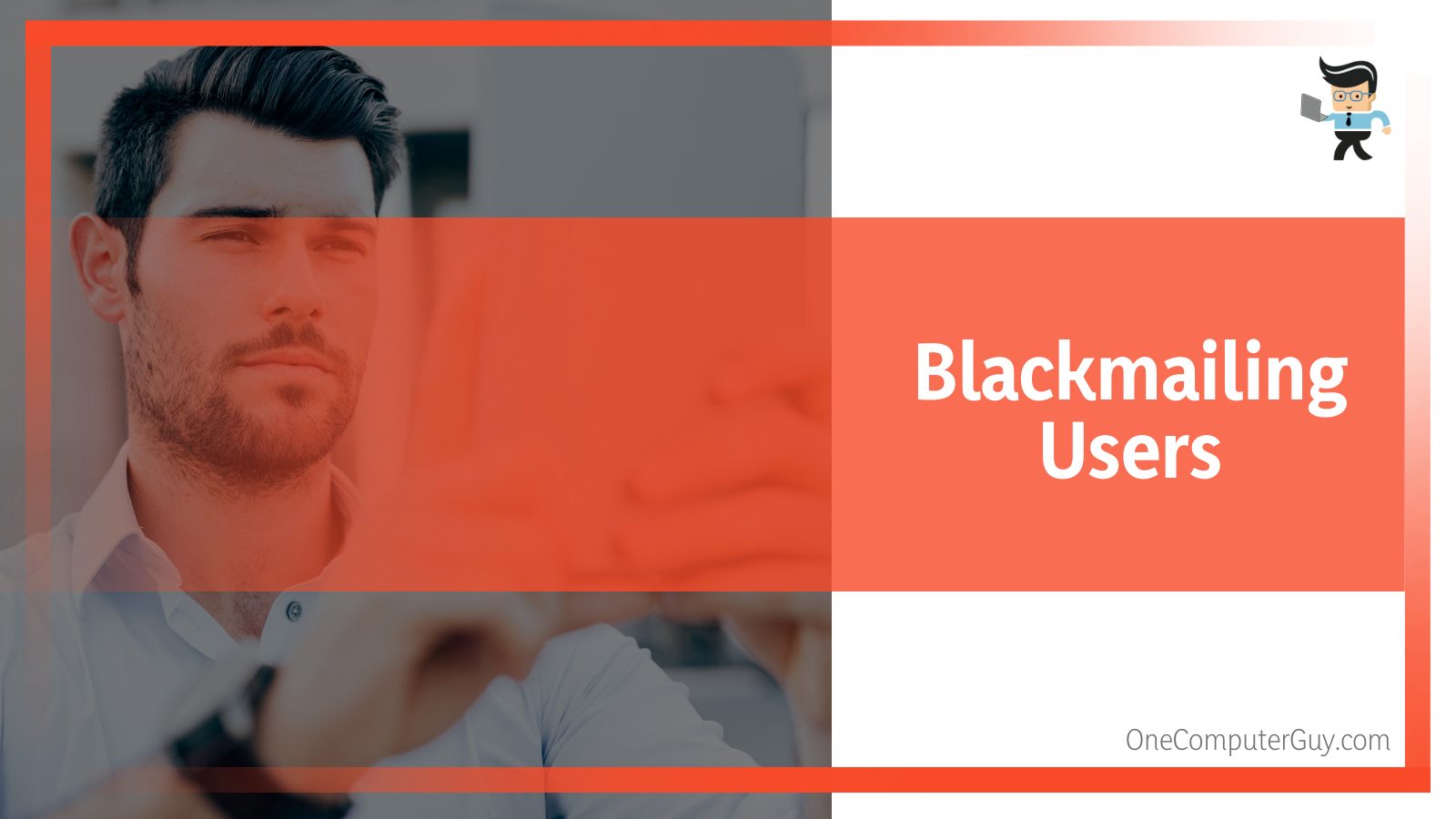 Blackmail threats on this platform can be disrespect, abuse, hacking threats, extortion, or similar acts. Therefore, avoid practicing such activities as they will get you into serious trouble.
– Harassing Users or Promoting Self-Harm Activities
TikTok has been used to harass and bully people in the past, just like on other social media platforms. Mostly, people bully others because they do not like them or their choices. The excellent news is TikTok has stringent rules against any harassment or bullying activities. Therefore, whether it is cyberbullying, harassment, or instigation of self-harm, the platform strictly deals with it.
The platform encourages you to report any harassment or bullying issues to the support team 24/7. TikTok has dedicated TikTok support agents to deal with such scenarios. So, when you report the issues, they will promptly address them. Usually, their immediate response is to suspend such an account after verifying your information.
If you have been bullied or harassed, report it to the support team (with evidence) for immediate action. From here, you will get a quick solution.
– Misleading the Community or Spamming
Spam is a big issue on TikTok and other social media channels. Usually, users generate spam activities to get followers, fake likes, comments, and views. To curb this menace, TikTok updated its terms of service.
Today, the platform will permanently ban anyone trying to engage in spamming activities for their benefit. It's worth noting that spam activities are not restricted to obtaining fake likes, followers, views, or comments. TikTok will flag any repeated activities as spam.
For instance, it is considered a spamming activity if you continually like different videos or watch the same video repeatedly. Therefore, TikTok will flag you as a spammer and might permanently or temporarily ban you from its platform.
– Sharing Sexually Explicit Content
You can get a permanent or temporary ban when you share content having extreme vulgarity or nudity. This does not matter whether you are part of that video or not. The point is that the platform does not allow it.
Essentially, the platform's algorithm immediately takes down any content containing sexually direct messages. When it takes down the message, it will send you a warning about your actions.
If you repeat the same mistake severally even after the warning, you will get permanently banned from TikTok. Therefore, it is important to avoid sharing or circulating such content.
– Underage Account Holders
You cannot use TikTok if you are underage. The reason for this is that there are a lot of activities happening on the platform that are not appropriate for underage individuals. In addition, predators can take advantage of the underage audience by sending them inappropriate messages or luring them into illicit affairs.
Therefore, according to TikTok's terms of services, you can only use the platform if you are 13+ years of age.
Sadly, most underage people get onto the platform considering the straightforward signup process. But if TikTok discovers an account belongs to an underage person, the account is immediately deleted.
The platform uses several means to verify your age when there is a viable cause, but basically, it sticks to using a pop-up to verify your exact age. Therefore, you must meet the minimum age requirement of 13 years to operate on TikTok freely.
A recent update to the platform allows you to input your age before signing up. Therefore, it will reject your signup if you are underage. Usually, the platform cross-checks your age on your email to determine if what you are saying is true.
If the age on your email matches the one you have input, TikTok will approve your account. However, if it does not match, the platform will reject your newly created account.
– Safety of Minors
TikTok has included a minor safety feature following the latest update. That means that any activities that violate the rights of minors are taken very seriously. Such activities usually impact negatively on children.
While creating your TikTok content, you need to take great care to avoid adding any content that negatively affects children. This covers both textual and video content that promotes sexual activities or self-harming activities. Additionally, TikTok mentioned in its terms of service that it would report any action violating minor safety regulations to the legal authorities and not just mere account suspension.
– Hateful Behavior
Propagating hateful behavior towards individuals, castes, religions, sects, or communities is another way you can get your account banned. Thus, you are not supposed to share any hateful opinions about anything on the platform.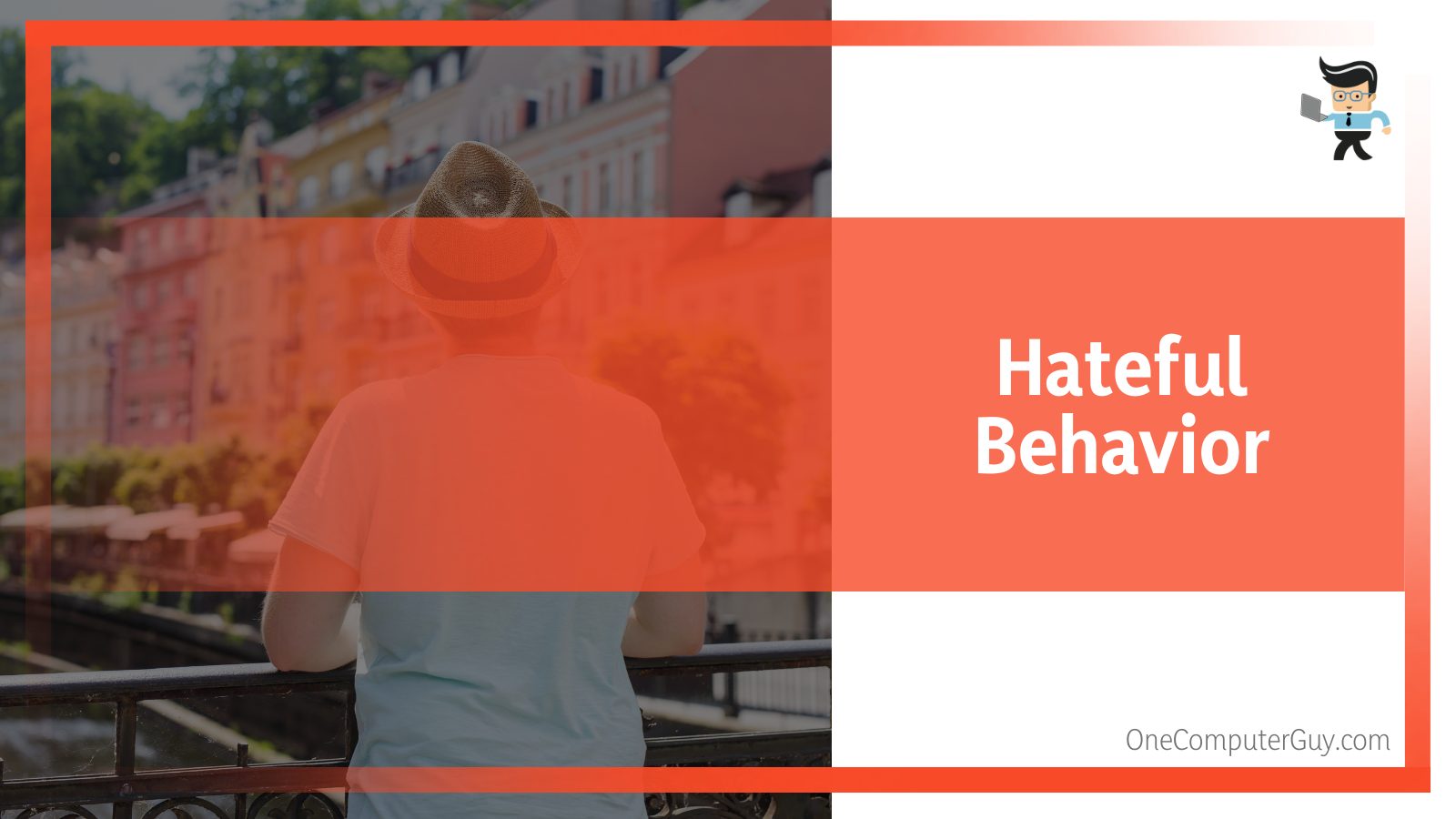 For instance, if you create a video or text content that targets or highlights the downside of a person or a community, you will be banned or suspended from the platform.
Furthermore, TikTok considers abusive activities as hateful behavior. Thus, you should not create video or text messages with abusive activity and circulate them through the main feed or via message. The platform encourages its users to create messages meant for entertainment, not degrading them.
Note that the platform allows you to create content expressing a different viewpoint, but to continue using the platform, you must remain within limits. So, while sharing your opinions or views on any specific topic, avoid harassing or being hateful towards individuals, sects, religions, or communities.
– Security Reasons
Hacking and data manipulation threats have rocked the platform in the past. Therefore, the platform takes much care to safeguard its system against such attempts.
The platform is very vigilant about its users, especially those it suspects are breaching security measures. TikTok has a powerful algorithm that detects activities that pose a security risk and blocks their IPs immediately. When TikTok blocks your IP address, you will never be able to create another account using that IP address, even if you use different details.
Considering that the platform's security is a priority, TikTok can file a suit against anyone breaching its security measure.
What Do I Do if My TikTok Account Is Permanently Banned?
There are various ways you can employ to get back your account, including appealing to the support desk. Although not an impossible mission, the process is not very easy. The chances of
getting a banned TikTok account
reinstated are not that high.
– Appeal via the Banned Account
When your account is banned, you will receive the message, "Your account was permanently banned due to multiple violations of your Community Guidelines." This message is normally followed by, "You can also download your data." In this case, you are not able to access your account. In this section, we will tell you some methods you can employ to get your account back.
This is the right channel if your account is temporarily suspended. Usually, when you are temporarily banned, you get notified via email.
Before you fill in an appeal form, you should understand why you are suspended. This allows you to better explain your situation to the TikTok Help team. Nevertheless, gather all the account information to defend yourself if you feel your account was accidentally suspended.
Otherwise, here is how you can launch an appeal:
Launch the TikTok app.
Click on the inbox icon to open it. Open the ban notification you received.
Tap on the Appeal icon to request your account to be reinstated.
Alternatively, you can choose to report a problem. Here is the procedure:
Launch the application and navigate to the Profile icon.
Tap on the settings icon from your profile.
Head over to the top right corner, and click on the burger button/three horizontal lines.
Select Settings and Privacy and select Support.
Select the Report a Problem icon.
Scroll down and choose the Still Need Help icon.
This reveals a dropdown menu. Describe your case in detail in that box before hitting the submit button.
When composing the message, make sure it has a personal touch and plea. It is also recommended to have the media proof to back up the cause to reinstate your account. If you have the media proof, tap on the video and picture icon to attach them.
It might take up to three days to get a response from the TikTok help team, but it might take much longer to get real help. So you will need to be very patient. However, if you have a valid reason, your problem will be solved and you can reclaim your account.
– Email TikTok Official Support Desk
If you fail to get your account through filling in an appeal form, emailing the support team is an excellent alternative to getting your account reinstated. Any TikTok account permanently banned or suspended can be salvaged using this method.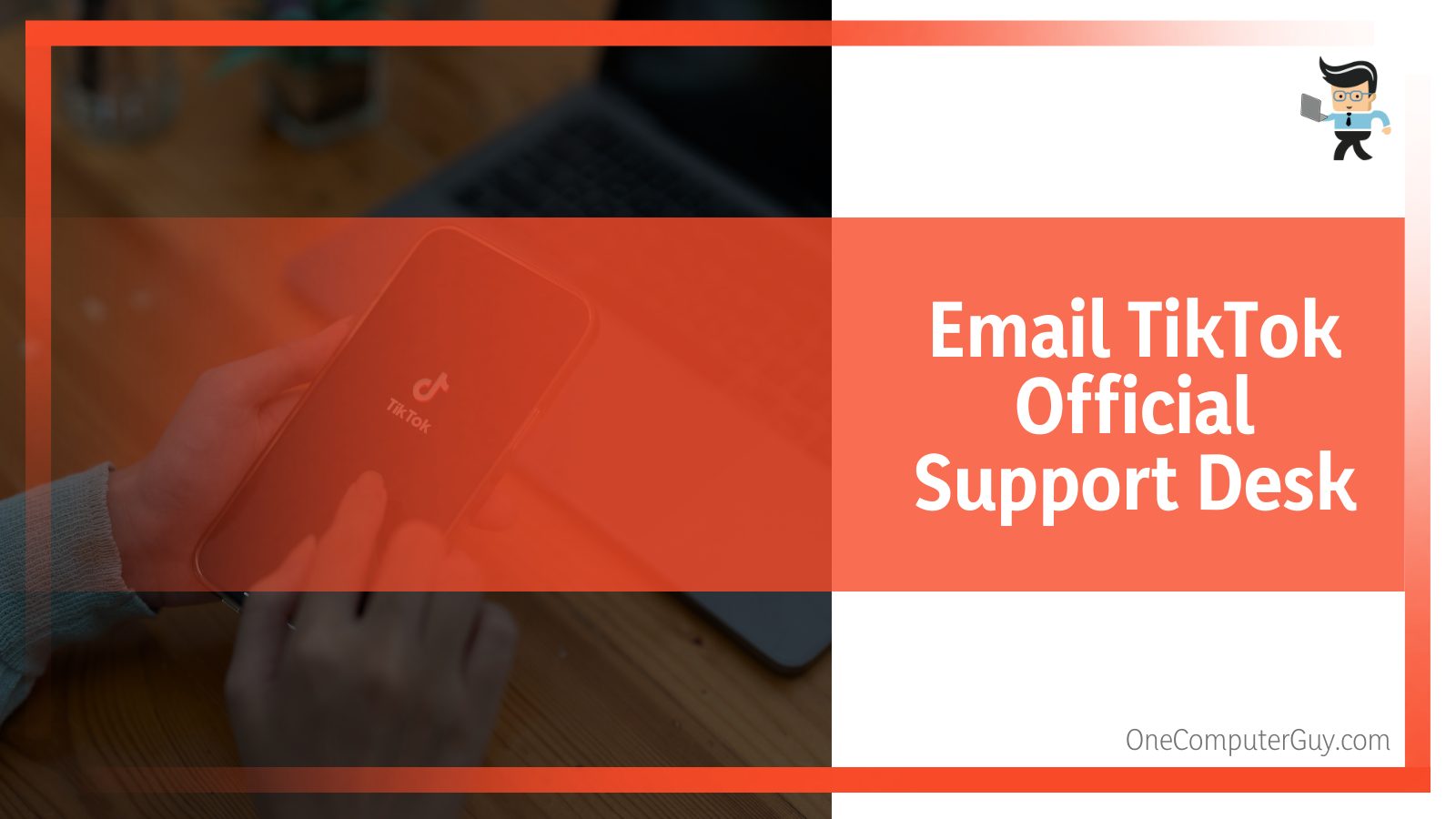 Nonetheless, before you write that email to the support team, you must have all the essential details to present a strong case. This increases your chances of getting back your account.
You can use any of the available emails on TikTok's website to write your grievances. However, make sure that you use the correct email. The right email is the one that is related to your case. Remember that TikTok will ban your account if you violate its terms of service.
Use an email directly representing that support team, but it is recommended that you present your case to each of the email addresses below:
Using several emails boosts your chances of getting noticed, thus improving the chances of your case getting solved.
Writing an Email to TikTok
Your skill in writing an email is very important. Typically, you need to address the matter in detail. Furthermore, ensure that you attach relevant documents and screenshots to show the support team how sincere you are in resolving the matter.
Here is how you can write the email:
Launch your email service provider. We shall use Gmail for the sake of the demonstration.
Click on Compose email.
In the field labeled "To," enter one of the above emails, for instance, [email protected].
Enter an appropriate subject line. It should be on point, for example, "request to repeal the ban on TikTok account."
Compose your message in the composition box. Give details of your situation and reasons.
Click on send.
Repeat the procedure using the other provided email address.
[email protected] is reputed for giving fast responses to users. Nevertheless, the email address is used for general inquiries. Either way, you should get an acknowledgment and solution to your issues without much delay.
– Fill out the Feedback Form
You can use the "share your feedback" form to channel your grievances to the support team. This form is a direct portal to contact the TikTok Help desk regarding your banned or suspended account.
There are two ways to fill out the feedback form: perform a Google search or go to Share Your Feedback on TikTok's home page. It is located at the bottom of the app screen.
Here is how you fill in the form:
Access the form and fill in your email address and username. The information you enter on this file should be on your TikTok account.
From the dropdown menu, select an appropriate topic and subtopic. The menu is located at the bottom of the form. The appropriate topic here is either select account suspension or ban based on your needs.
Select the Tell us more button. From the dropdown menu, choose Recover account.
Move to the "How can we help" section. Explain your case here in detail, including attaching the relevant proof. Attach the evidence at the bottom of the page and select the confirmation checks before submitting the form.
It might take a while before you receive feedback, so just keep waiting for the team to resolve your issues.
– Compose an Appeal Email for TikTok Account Unbanning
If you want to create a moving TikTok appeal email to request your account to be unbanned, you'll need to follow some critical steps. Check them out here:
Be Detailed While Remaining Truthful
You need to explain your case in detail so that the support team knows what they are dealing with. Remember, you are accountable for your words and the information you provide. Therefore, ensure that all the information you provide is accurate and verifiable.
Accuracy means being specific. For instance, you should mention the exact date when your account was suspended.
Your wording request is very important. Use formal but not too rigid wording, so it is crucial to consider that you are not writing to a bot but to associate personnel.
Explain what your TikTok account means to you, not trying to guilt trip the personnel. That tactic never works. However, take note that regardless of what you write, the corresponding action depends on whether your guideline violation is forgivable.
Having evidence will help you create a strong case. Therefore, in each email you send to the support team, attach video or photographic evidence to substantiate your claim.
The evidence can justify why you do not deserve the suspension or ban. Also, it can help accelerate the process of reviewing your account. Above all, the message should remain crisp and detail-oriented; be polite but formal.
What Is the Difference Between Permanent vs. Temporary TikTok Bans?
The main difference between these types of bans is that a temporary ban means you are restricted from posting on the platform for a particular period of time, while a permanent ban means that your account is lost forever.
– Temporary Ban
Typically, a temporary ban is similar to a suspension. So, during the suspension period, you will not post content or videos on certain activities. Usually, the suspension period varies depending on the severity or nature of the violation. The typical suspension time is between one to two days.
– Permanent Ban
In contrast, when your account is indefinitely or permanently banned, it means you cannot use it forever. Usually, the platform bans an account indefinitely when they discover that the account user has violated the TOS repeatedly.
For instance, committing unpardonable illegalities like propagating illegal activities can permanently ban your account.
– Duration
There is no stipulated specific time that your account will be unbanned. The process of retrieving a banned profile is nearly impossible to retrieve a permanently banned account.
The customer care team will give a response within seven to 10 days, and it can be positive or negative. Typically, the exact time depends on the type of violation you committed and the availability of the support team.
If the violation is accidental, your account will be reinstated within hours.
– TikTok Shadow Ban
A Shadowban is when TikTok significantly brings down your content. That means you can use the platform but to a smaller extent. Your profile visibility vanishes while your videos will not reach the "For You Page."
You will receive this ban when TikTok catches you conducting various spamming activities. Another reason for this ban is having low visibility and less interaction with the community.
If you want to avoid this ban, remain active by interacting with the community but do not engage in spamming activities. If the ban is not lifted, contact the customer help team for assistance.
Does TikTok Lift the Ban on Permanently Banned TikTok Accounts?
Yes, TikTok can lift the ban if the offense is minor or if the ban was accidental. However, if you committed the offense a lot of times or if the offense is a major violation of the terms of service, TikTok may not lift the ban on your account.
– Adhere to the Terms of Service
For instance, when you promote violence or violate the rights of minors, TikTok may not lift the ban or suspension on your account.
But you can avoid account suspensions by creating content within the terms of operation stipulated by TikTok. Getting one or two minor warnings is acceptable, but getting a significant warning can land you in deep trouble.
Therefore, keep your account safe by adhering to the terms of service. Remember, some activities might not give you a chance to receive a warning; you will receive an immediate ban.
How Many Violations to Get Banned on TikTok?
Five to six violations will get your account banned on TikTok. If at least five different TikTok accounts report your account, the app team takes a closer look into the issue and makes an appropriate decision. Reporting an account does not guarantee automatic deletion or banning of that account.
Conclusion
Getting a ban from TikTok is very frustrating, especially if you have created a large fan base, so it is up to you to ensure that you avoid bans at all costs. We have looked at length at the reasons why you may be banned, and here are the highlights:
The primary reason to earn you a ban on TikTok is violating the terms of service.
A ban can be temporary, permanent, or a shadow ban. In all cases, you can contact customer support for help.
Before using TikTok, read the terms of service for your specific country carefully.
TikTok can unban your account if it is a minor offense or if it was done accidentally.
If you are a TikToker, you now know the reasons that might cause you to be banned from the platform and how you can get help. For smooth sailing, adhere to the rules to avoid any issues in the first place.