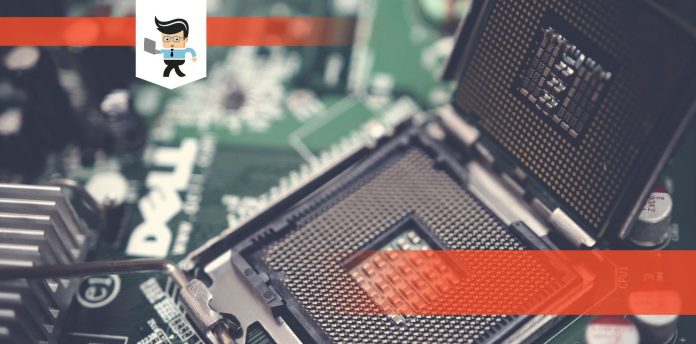 Overwatch and high CPU usage seem to go hand-in-hand anymore. It is a problem that many gamers experience from time to time, but sometimes it goes away. Other times, you have to take significant steps to eliminate the overuse of the CPU. If you find that Overwatch is using too much CPU, never fear. Some easy solutions will have you playing the game again soon.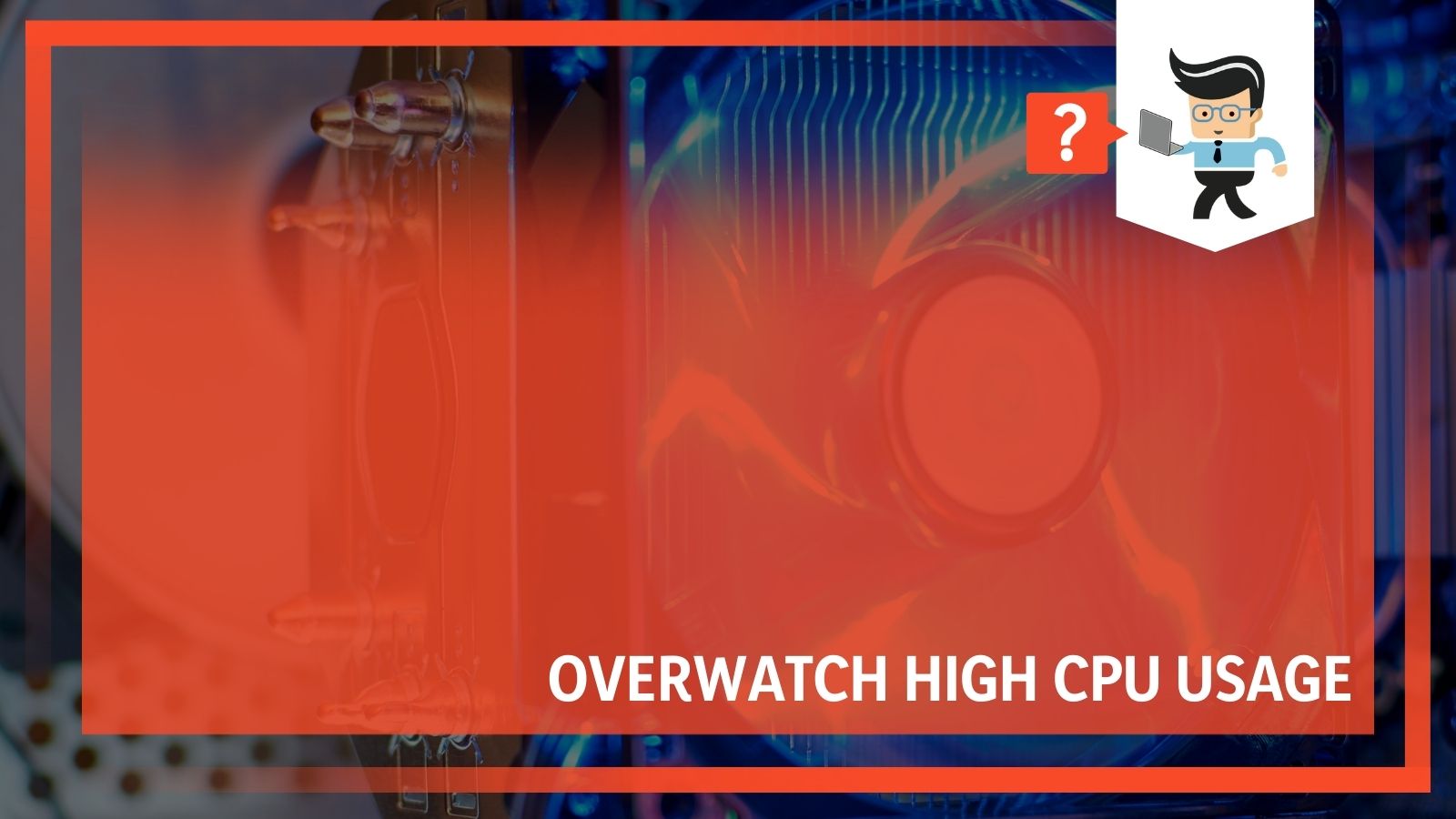 Keep reading to see what you can do immediately to reduce the CPU use and how you can keep your computer primed so that the problem doesn't reemerge.
Why Does Overwatch Use So Much CPU?
There are many reasons why Overwatch uses so much CPU. It can all be traced back to the fact that Overwatch is an extensive game that requires a lot of rendering and graphics. It can make older computers come to a near standstill and be too much for newer computers that don't keep up.
Often, the problem can be traced back to the sheer amount of power it all requires. If you are trying to stream or talk to people on a call, it can be way too much.
Overwatch Using 100 CPU: How To Fix It
If your overwatch is using too much CPU and you want to lower it while you are playing games, there are a few different steps that you can take. Some are a little more intensive than others, but taking at least a few of these steps should help you have a smoother experience.
Change Your In-Game Settings.
The quickest option is to change your game settings. It is also a good option for when games are causing problems. Newer, larger games may cause more CPU usage, and Overwatch is one of those games. Tweak your settings so that they pull from the CPU less. Disable individual graphics that depend on the CPU and lean more on your GPU, mainly if you are willing to take the next step. Disable VSync and Antialiasing if possible.
Other options including increasing the resolution, details, and refresh. The goal should be to make the GPU work harder, not the CPU.
GPU Drivers Could Need Help: The most common solution is to check out your GPU drivers to see if they are creating a problem. This issue is most likely to happen if you've updated your graphics card but kept an older CPU. Check to ensure that your GPU meets the system requirements of the game.
If you can, update your GPU drivers to the latest version. For the best results, uninstall the current set using the DDU (Display Driver Uninstaller) and reinstall the latest drivers. Simply updating doesn't always work.
Patch Overwater
If Overwatch is the only game causing CPU problems, and the issue emerged somewhat quickly, you can patch the game. Ensure that everything within the game is up to date and there isn't a single aspect that needs updating. Overwatch sometimes has issues that a patch released by the company solves, so be sure to check that out regularly.
Disable Other Apps
When you are playing games, it is always a good idea to limit the number of other apps working in the background. Even something as simple as Word can cause immense issues. Other third-party apps, including streaming apps, really cause issues. Even antivirus software can cause a lot of problems, so you have to be careful.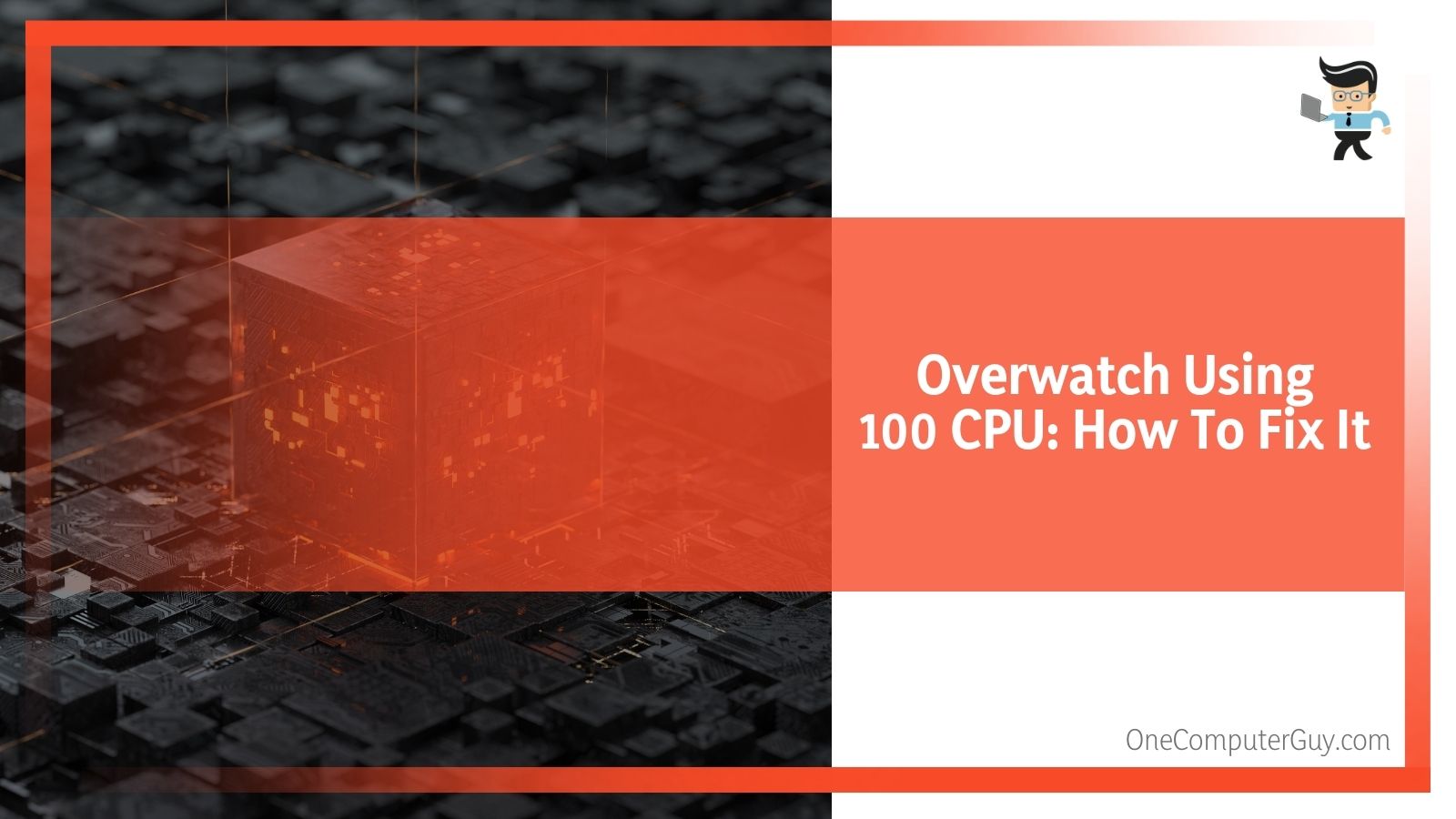 If you want to disable all of the background applications easily, follow these steps:
1. In the Windows Search bar at the bottom of your screen, type in "MSConfig" to open System Configuration.
2. Under the Services tab, click to check the "Hide all Microsoft services" option.
3. Click on the "Disable all" option to disable all active third-party services. (You can go into the menu if there are third-party services you'd like to keep open, but you will have to close each one individually this way).
4. Next, select the Startup tab and go to the Task Manager.
5. Click on the options to prevent all programs from starting with the system and confirm changes.
6. Restart your PC to make it stick.
Consider Looking At Power-Reserves.
The next thing you may want to do is turn off your power-preservers or power-reserves. This may sound strange, but if your CPU falls behind the GPU, you may have some problems. Having such start differences in levels can create issues that cause the CPU to operate at an extremely high level.
Reboot your computer and go into the UEFI Firmware settings menu. Disable everything that even hints that it will try to preserve the power. Once you are sure you've turned it all off, go into the power options and enable one of the high-performance modes.
If you aren't sure how to do that, following these steps:
1. Right-click on the Battery icon you can find in the notification area.
2. Open the Power options.
3. Select the option that says, "High Performance."
4. Confirm changes and restart your computer.
Try To Overclock Using Four Cores.
The next thing you can try is to overclock. If you've never done that before, then skip this option. Developers build games with overclocking in mind because they know so many gamers do it. If your CPU is multi-thread, you want to see if you can change to a 4-thread option.
From there, you want to increase the clock speeds. Do this slowly to see how much it can take. Remember that you will have to keep track of everything, and once again, do not do this if you haven't overclocked before. Manufacturer speeds are usually a lot lower than they need to be, so this could give you the boost you need for gaming.
Enable The Extreme Memory Profile. The next thing you can do is navigate to the BIOS to enable XMP or Extremely Memory Profile. While this won't solve all of your problems, it can help solve bottlenecks' issues. You will be able to speed up the RAM and perhaps improve performance.
This is a solution that you should try as a last-ditch effort as it usually won't do too much. If it does work, it often creates a permanent solution.
Uninstall Then Reinstall Overwatch.
The next option is to uninstall Overwatch and reinstall it. Removing the game from your PC and then starting it from scratch isn't necessarily something most people want to do, but it is better than not being able to play it at all.
Software can sometimes "break" or generate issues that you can't solve in any other way. If your CPU is working overtime, this can help to solve those issues. Just be sure it isn't related to an update with the game. If it is, you may wait a few days, and the manufacturer or developer will create a solution.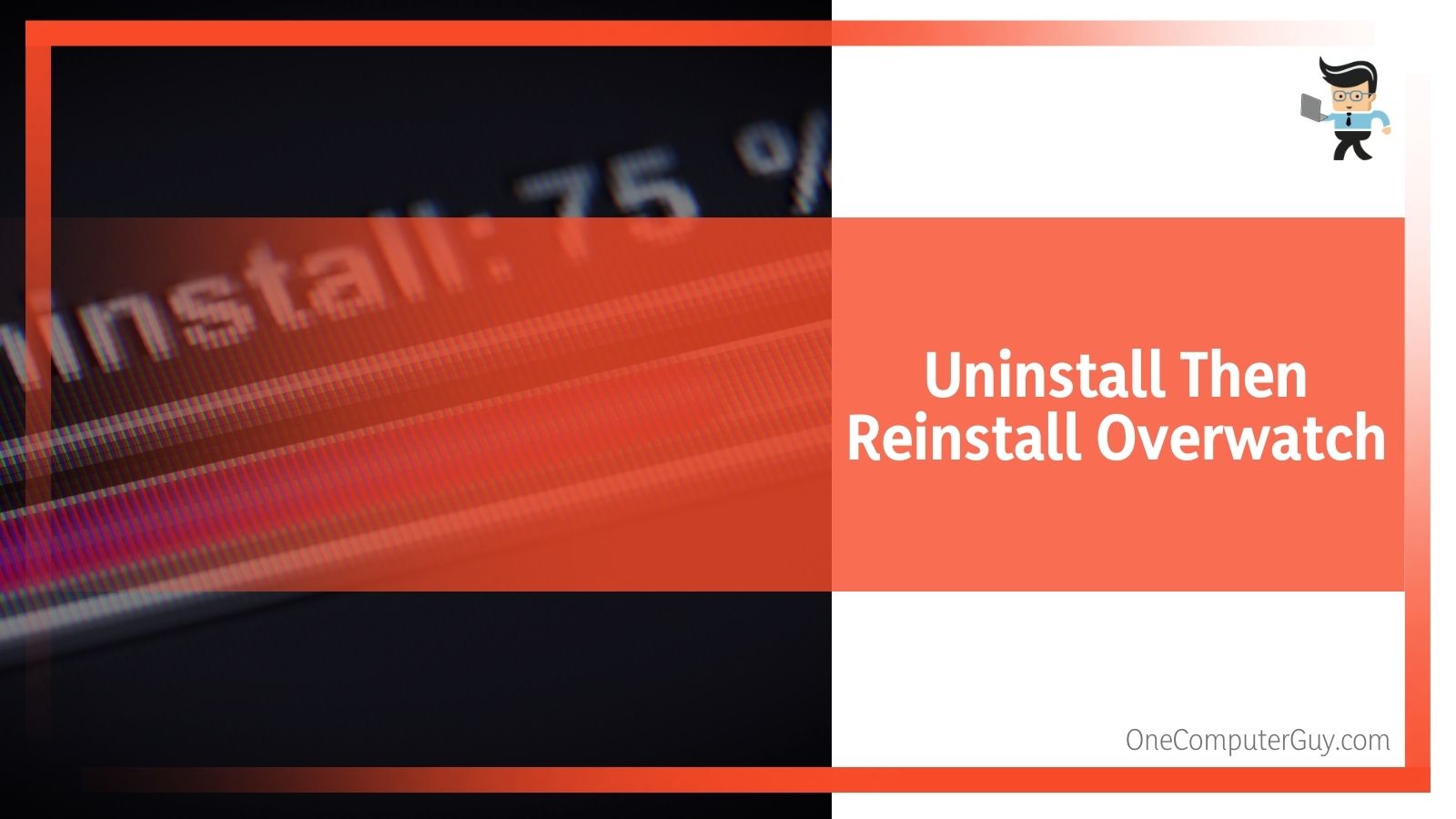 If you don't want to lose everything, make sure that you have backed everything up. It may take a long time to reinstall the game, but you will at least have everything you've worked for up to this point. You may lose what you did that day, especially if the game automatically causes the CPU to overwork.
Uninstall Then Reinstall Windows.
The next cause of Overwatch's high CPU usage could be that your system is overreacting to something. Windows 7 and Windows 10 are particularly problematic for Overwatch, so if you are running on those, consider this a good option. Disable Windows Update as well because it is a known cause of CPU usage issues. (If you are using Windows 7 with Overwatch, that could be the cause of many, many of your issues.)
Consider upgrading to Windows 10 or reinstalling Windows 10 if you are using it. Rerun the game to see if there are any other problems.
Consider Upgrading Your Hardware.
The final solution is that your CPU is old or breaking, and you need to upgrade your hardware. You need to upgrade your CPU from time to time, especially if it is over a few years old. If you notice a slow degradation in performance, it could just be that your CPU has reached its time.
If you build your rig, it is easy to replace the CPU, increase the RAM, and maybe even add a new GPU. If you haven't built your rig, you may replace it on your existing computer. The more you are willing to spend on your new CPU, the better your rig will perform.
Conclusion: Overwatch High CPU Usage
All isn't lost if your Overwatch session causes your CPU to overreact. You can try a few of the steps above to see if you can solve the issue. If you can't, it may be something that goes away on its own with a software fix. Look around on social media before doing anything drastic to see if other people face the same thing you are.
Overwatch is a great game, but it requires the most out of your system. Go slowly, make smart moves, and always keep your eye on temperatures.