As expected, an ideal Ninja setup comprises the best-in-class devices which make for an exceptional gaming experience, four of which we will cover subsequently.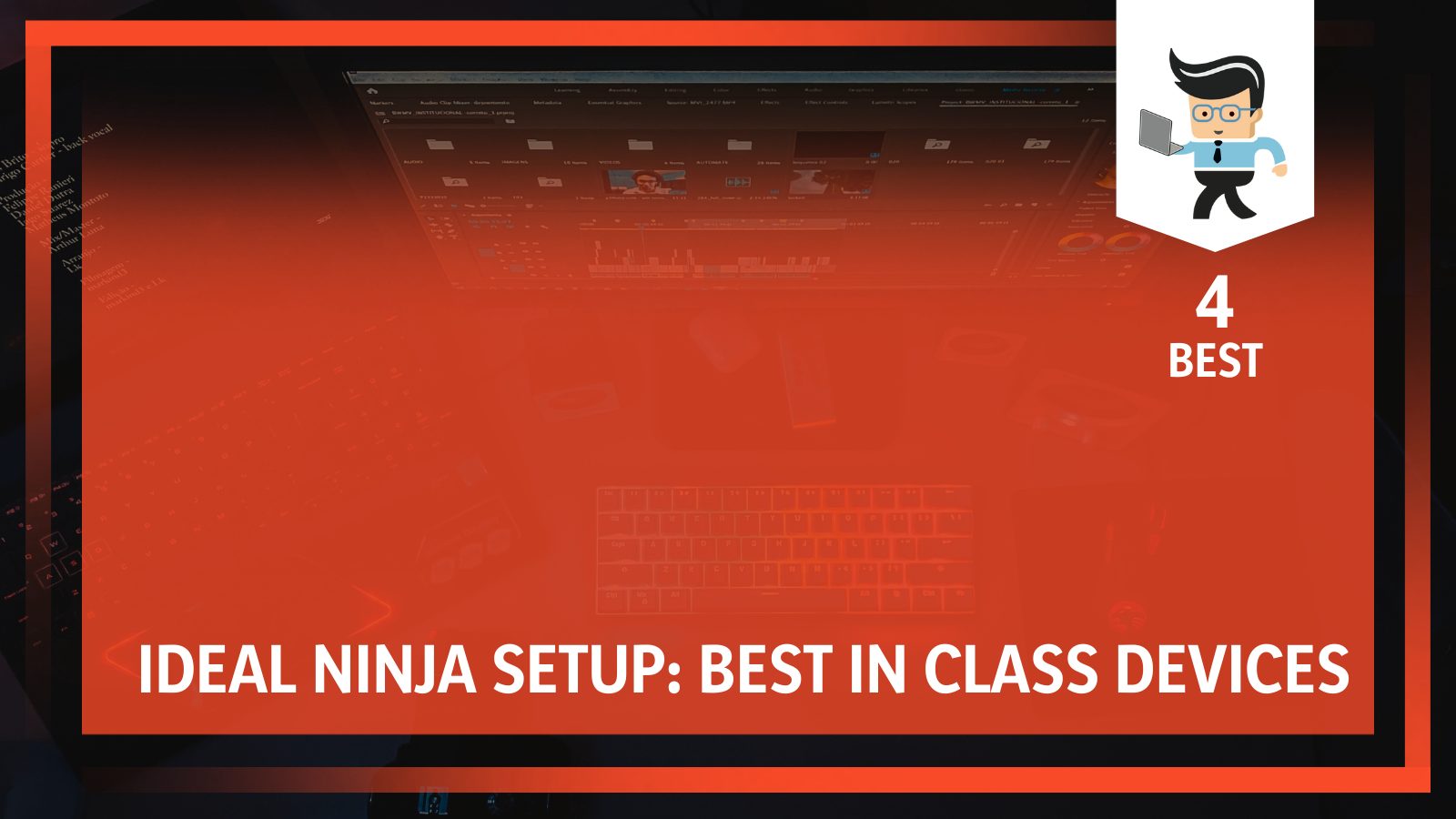 If these devices are good enough for a Ninja, they should be good enough for any gamer.
In this review article, we will expatiate on the ideal gaming keyboard, monitor, headset, and mouse for a Ninja. There is enough information on each to help you make the right buying decision if you are looking to become one, too. Read on!
A tabular representation of an ideal Ninja setup in 2020
Ninja's Choice
Model
Key Features
Ninja's Keyboard
Ducky One 2 Mini
High-performing mechanical switches

Solid build

N-Key rollover

Ninja's Mouse
Finalmouse X Ninja Air58
Highly-customizable DPI

Sleek design

Lightweight

Ninja's Monitor
Dell's Alienware 25
G-sync adaptive technology

Supports wide view

Fast refresh rate

Ninja's Headset
Beyerdynamic DT 990 PRO
Top-quality sound output

Sleek design

Comfortable
What Keyboard Does Ninja Use?
Ninja's top choice keyboard is none other than the Ducky One 2 Mini Mechanical keyboard.
Pros
• Fast response and key spring up
• Mechanical key switches
• PBT durable material
• N-key Rollover
Cons
• Plastic chassis
• No wireless capability
Using the standard keyboard your PC came equipped with robs you of intuitiveness in gaming. That's because a standard PC uses membrane keyboards. Usually, membrane keyboards are made of low-quality plastic material with no customizable options.
These plastic components make the keyboard's response-time very slow, resulting in double-clicking. Delayed response and double-clicking makes PC games difficult to play and hampers your ability to compete in online games.
An ideal mechanical keyboard is a 21st-century innovation in gaming gear. Combined with the Ninja mouse and keyboard, they deliver a memorable gaming experience. They range from below $200 to a beastly $4000+ gadget. The Ducky One 2 Mini, while punching above its weight, goes for a below-$200 price tag.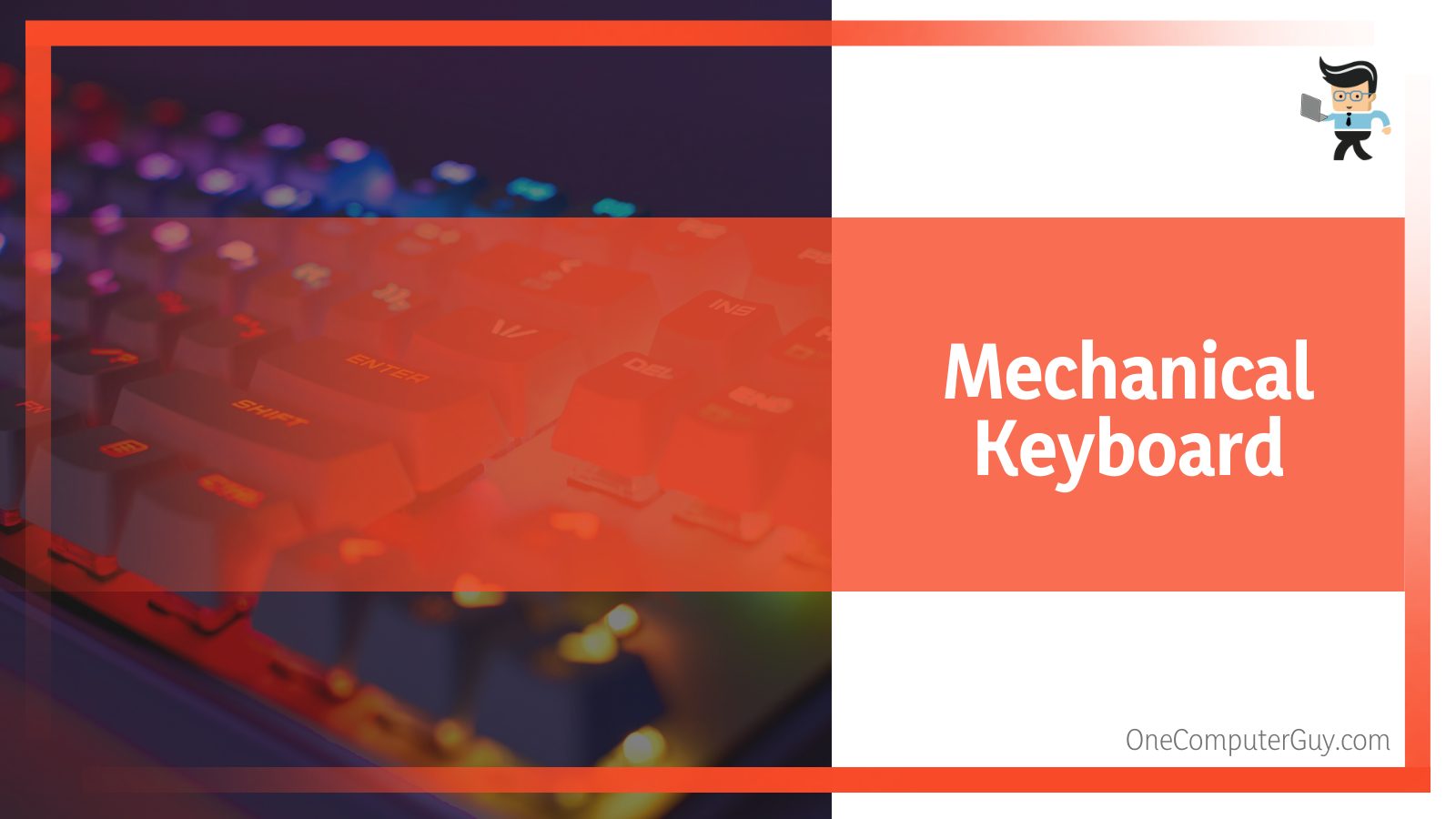 Unlike the rubber dam design in standard keyboards, the Ducky One 2 Mini has each key installed individually with a spring system. That's why it offers better intuitive gameplay, addresses double-clicking, and minimizes wrong keystrokes. All three of these qualities are critical to your survival or annihilation in a game.
The major advantages of our Ducky One 2 Mini are the quick response time, minimized fat-finger play, durability, tactile feedback, low actuation force, and convenience for prolonged gaming.
A mechanical keyboard may have linear switches similar to that of a membrane keyboard. To register a keystroke, you must press it all the way down until it bottoms out. Tactile switches, on the other hand, record a keystroke about halfway down.
A company in Germany called Cherry invented mechanical keyboards in the '80s. Their first design, the Cherry MX Switch, has led the mechanical keyboard market since then. Cherry MX is the universal standard of mechanical keyboards. The keyboards are incredibly responsive and ultra-comfortable.
Cherry patented the mechanical keyboard design until recently. Now, every brand copies the design exactly or with modifications. Ducky One 2 Mini derives from the Cherry MX switch design with all the accompanying great features and more.
Most mechanical keyboards use one of three different Cherry MX switches with several design patterns according to their colors. They include Reds, Blacks, Blues, Browns, and Silver, with each switch having at least one distinctive quality.

Ducky One 2 Mini features the Cherry MX Brown switches, which is pretty famous in the gaming world. The tactile switches respond fast, are light on sound, require just 45 grams of actuation force, and spring back quickly.
The Ducky One 2 Mini keyboard features a tightened-up bezel with full RGB backlighting, a Type-C USB connector, PBT keycaps, and Ducky Macro 2.0 support.
What Mouse Does Ninja Use?
Ninja uses the Finalmouse X Ninja Air58 gaming mouse
Pros
• Lightweight
• Customizable DPI
• Ergonomic Design
• Affordable
Cons
• Might easily accumulate dust on the inside
• No wireless capability
What sets this gaming mouse apart from all others I know is the surprisingly low weight. At just 58g, it still measures 128 x 60 x 40mm. Despite being an ambidextrous mouse, the Air58 Ninja has two buttons on the left which is more convenient for right-handers.
The mouse has a universal design that is good for all grip styles. Such a design gives you all options to hold the mouse as you see fit. The mouse glides over your mousepad like a breeze.
The polarizing design of this mouse is the main reason for its unusually low weight. The top, sides, and base are punched with hexagonal holes to reduce the production material.
However, any concern about comfort quickly subsides when you try the mouse for a few minutes. The perforated surface won't hinder performance. In fact, it improves performance.
Build quality isn't compromised despite the holes. You won't feel any creaks or flexing, and the structural framework appears ready to last.
The surface comes with a high-quality matte finish and is soft to the touch. Finalmouse X Ninja Air58 also has highly receptive buttons with smooth scroll wheels which work reliably for extended periods of time and provide decent feedback.
However, the scroll wheel seems too light for comfort. The porous structure can easily accumulate dust and dirt on the inside.
A very special feature of this mouse that makes it a must-have for gamers is the DPI customization option. There is a toggle button right below the scroll wheel which lets you cycle between 400, 800, 1600, and 3200 DPI.
The mouse operates without the need of a special driver and comes with a 500Hz polling rate. This flexibility in DPI lets you work with the mouse on different monitor sizes from small to ultra-wide and simplifies its use for a wide range of games.

It uses a PMW3360 optical sensor that tracks accurately without visible acceleration or smoothing. The liftoff distance falls between one and two millimeters, one of the lowest on the market.
The chord is flexible and won't interfere with your movement, and it matches the color of the mouse closely.
Whether you'll like this mouse depends on its size and design, but not functionality, as it pretty much lives up to the hype.
What Monitor Does Ninja Use?
Ninja uses the Alienware 25 Gaming Monitor by Dell.
Pros
• Extremely fast refresh rate
• G-Sync adaptive technology
• Wide viewing angle and sleek design
• Balanced resolution
Cons
• Kind of expensive
• Lacks 4K resolution
Ninja gaming setup includes one of the best monitors on the market today. The many technical Ninja PC specs that define a gaming monitor makes it difficult for many to choose one with the best ROI for them. Ninja setup comprises several critical components, including a monitor.
You might make the right choice with all other components but still ruin your gaming experience with the wrong monitor choice. This brief guide should point out much of what you need to know about gaming monitors to make the right choice.
The Alienware 25 Gaming Monitor has just the right size for most gamers, neither too small nor too big. This optimal size ensures that you won't feel any eyestrain because you are able to absorb the entire scene without constantly shifting your gaze, as is common with ultra-wide gaming monitors. However, it's also not too small. You can easily spot even the tiniest objects in a game. Plus, the design is eye-catching.
The monitor also features NVIDIA's G-Sync technology, which means you can use it with any graphic card. You won't experience ghosting, screen tearing, or other graphic artifacts while playing. Alienware 25 Gaming Monitor has a breathtaking 240Hz native refresh rate.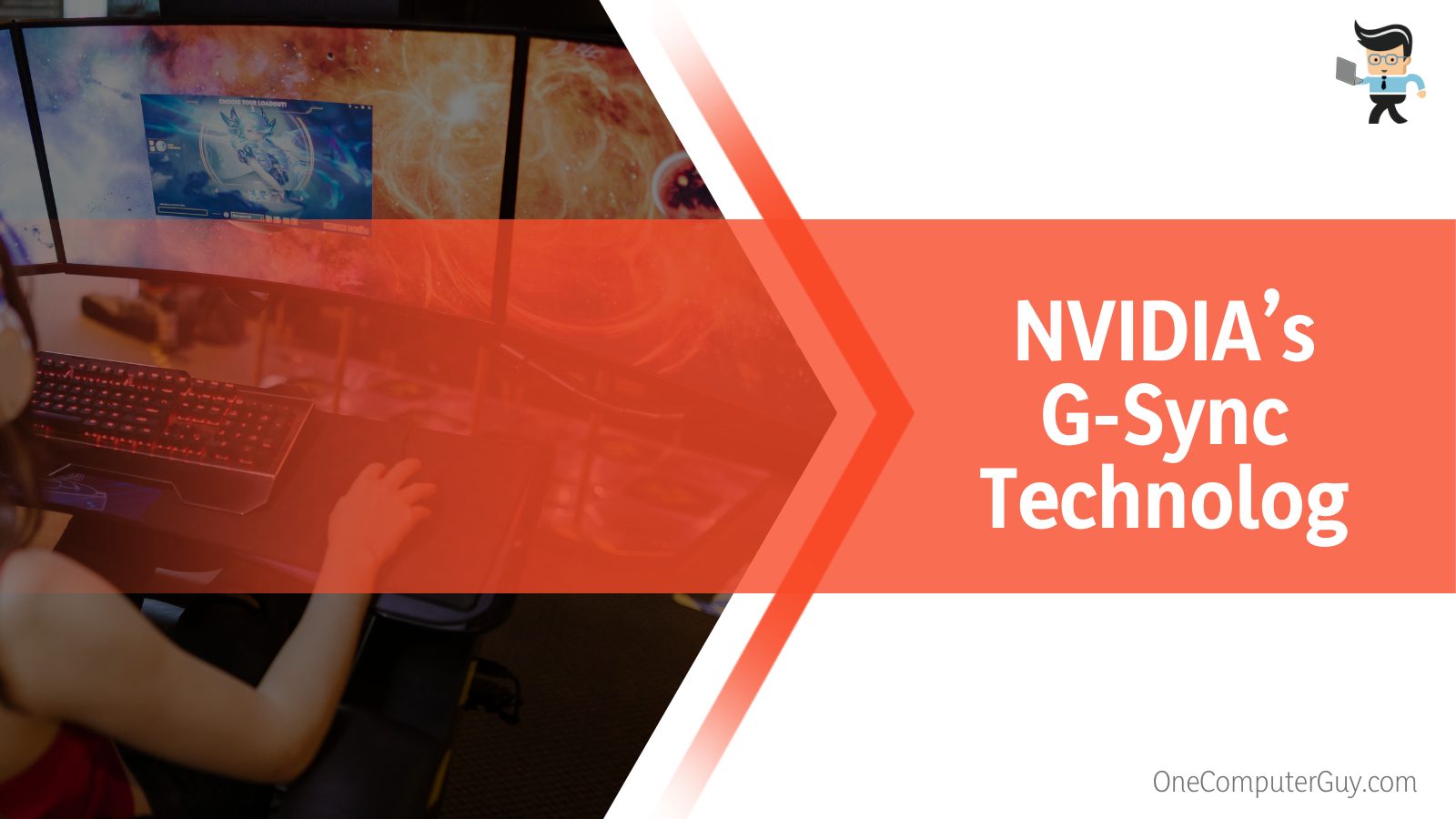 That's an unusually high refresh rate for a gaming monitor below $700. With this feature, you can play any fast-paced game with zero gaming artifacts. The limit of games you can play depends on your graphics card. As long as a graphics card can put out up to 240 fps, you can play any game on this monitor.
Its resolution of 1920 x 1080 and aspect ratio of 16:9 is optimal for a 25-inch monitor. Images appear sharp, and you have adequate screen estate, and you can still read in-game texts clearly.

It is a TN screen. While the graphics might not be as rich as in IPS and VA monitors, its 400 nits brightness and 1000:1 contrast ratio are just perfect for color production in any game.
The monitor also has tilt, pivot, and swivel mechanisms for greater comfort. With a viewing angle of 170°/160°, this gaming monitor is quite impressive for a TN panel. A gamer can see clearly from nearly a 180-degree angle to the screen. It weighs less than 15 pounds, so you can easily move it around.
What Headset Does Ninja Use?
Ninja uses the Beyerdynamic DT 990 PRO gaming headset.It's an important component of a Ninja PC setup.
Pros
• High sound quality
• Provides great comfort
• All parts are replaceable and available
• Ergonomic and sleek design
Cons
• Non-detachable cable
• No wireless capability
The Beyerdynamic DT 990 PRO is not an entirely new headset design. It's been around for some time. Recent changes have largely been cosmetic as far as quality and comfort go.
This headset trumps most others regarding quality, durability, and comfort. It weighs just 249g but is strong with an ergonomic build. Nearly every part of the headphones is replaceable and available for purchase through the brand's web store.
For the comfort they provide, the earcups could as well be called ear pillows. Together with the light weight and low clamp force, the earcups provide a soothing comfort few can match.
A particularly interesting area where the Beyerdynamic DT 990 PRO shines is in soundstage and imaging. The sound quality, including bass, mids, and treble, is just the right mix for gaming.
You could significantly improve the mids, highs, and bass via the EQ software. The imaging is very precise, and the headset has a great instrument separation that is on par with a HD 6XX.
It is considered the industry benchmark in sound quality. You could easily identify acoustic sources with precision due to the spectacular tonal depth.
The manufacturer claims every part of this headset is handmade with utmost care. Earcups are padded in memory foam and wrapped in velour, while the cable stays at the side for limiting distractive cable entanglements. The headband is a robust spring wheel that fits securely without excessive pressure.

The headset is spacious due to an open-back design, with a detailed resolution and an impedance of 250 ohms.
At the price for which the Beyer Dynamic DT 990 PRO currently sells, it's a steal. There is a good reason Ninja prefers this headset over the others. If you are one of many asking which headset Ninja uses, this is it.
Buyer's Guide for Gaming Keyboard, Monitor, Headset, and Mouse
– Gaming Keyboards
Using your computer's follow-come keyboard instead of a gaming specialty like the Ducky One 2 Mini opens you to certain limitations which hinder performance. If you must keep a competitive edge as a gamer, you need more than your stock keyboard.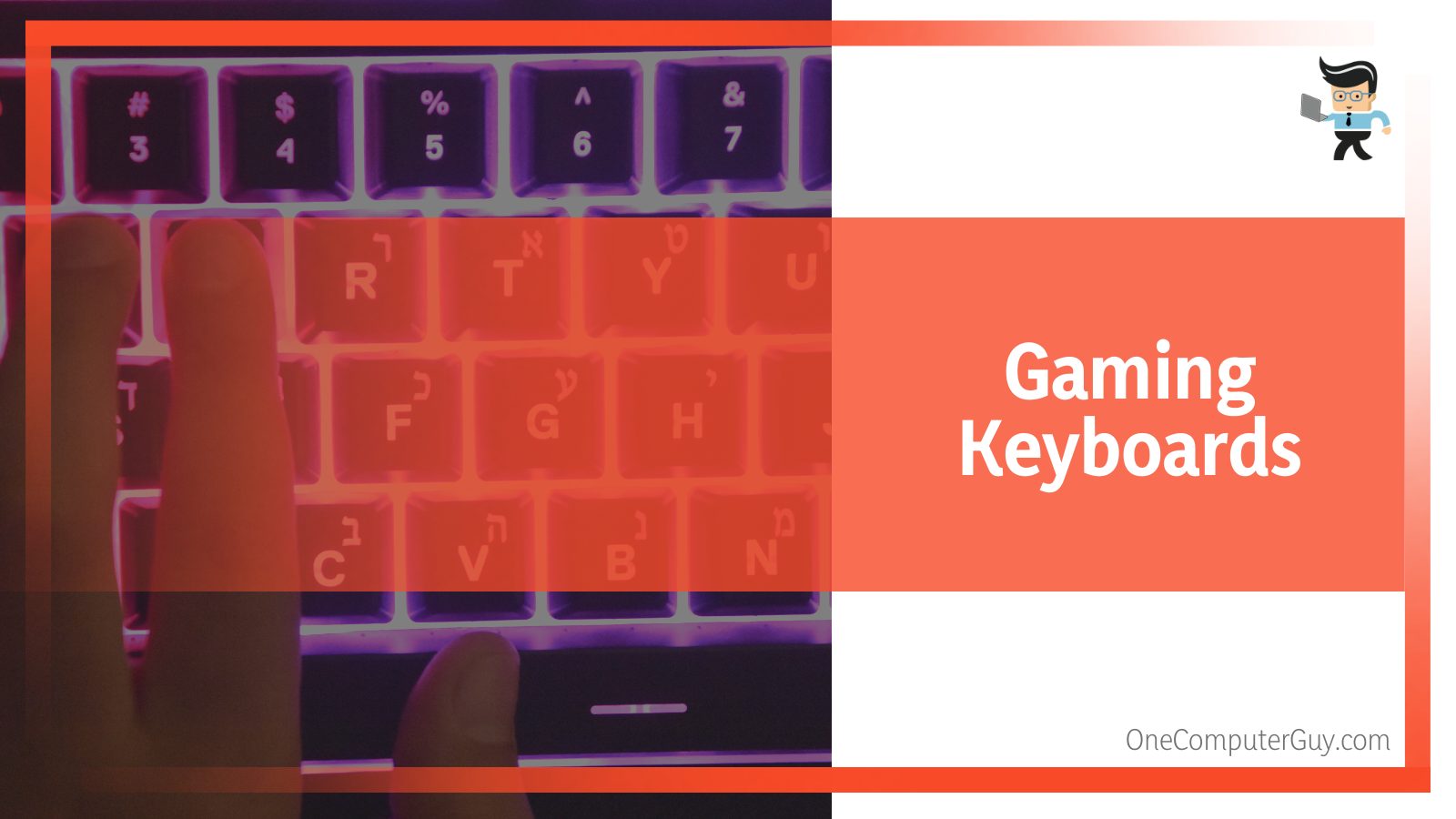 Keyboard ghosting is the idea that your keys fail after pressing more than six keys on a keyboard. Anti-ghosting technology is developed to solve the problem so you can press multiple keys together and have each one record on the computer.
Certain games (both single and multi-player) require you to push multiple keys at once or even share a keyboard with other players. Only anti-ghosting keyboards guarantee continuous performance in such games.
When you press a key and the keyboard doesn't register or causes an undesirable result, it is called keyboard ghosting. Many games require that your keyboard be able to record every keystroke even when multiple keys are pressed at once.
Typing with keyboards hardly presents any ghosting challenges because you hardly punch more than three keys simultaneously. Most keyboards support three keypunches at once, as every modern PC should. That's why you've never experienced ghosting. However, it's a whole new deal with video games.
Using a keyboard capable of only three simultaneous keystrokes, imagine you are playing a first-person shooter video game. Your character is running across the battlefield as you keep the "forward" and "run" keys pressed, say "w" and "shift." That's two of the three keys in your "budget" already utilized.
Suddenly, an enemy appears ahead, and you press and hold the third key to crouch while still running. Now, you have to press three keys just to keep moving forward. Suppose another enemy springs out in your way, and you attempt a shot by punching the fourth key. The keyboard fails to register the shot as its limit has been reached. Now the enemy escapes or gets you. We say keyboard ghosting occurs.
To prevent such experiences, buy anti-ghosting keyboards like the Ducky One 2 Mini Mechanical Keyboard.
Hardware vendors typically specify the number of supported simultaneous key-presses, like 6-key rollover, 7-key rollover, etc., with the best being N-key rollover keyboards that have no limit below the number of keycaps of the keyboard.
– Gaming Monitors
First, note that bigger is not always better when it comes to gaming monitors. Pixel density matters. The pixel density must match the screen.
Again, size is a matter of personal preference, even with the right pixel density. Too big can strain your eyes, and too small might present a challenge spotting small game-ending creatures.
Resolution is the maximum number of pixels a screen can display. It is critical to image quality and screen estate. Screen estate is the amount of extra space you can have on the monitor which enables you to run multiple programs at once.
However, too high of a resolution can be problematic when reading in-game text. Playing games with poor scalability is less fun on monitors with very high resolutions. Too low a resolution and images appear overly large and blurry.
Always go for monitors with optimal pixel density to strike a perfect balance between image quality, screen estate, and in-game text readability.
The aspect ratio of a display refers to the ratio of its length to its height. The optimal resolution of a 24-inch monitor shouldn't be more than 1920×1080 and with a 92 PPI pixel density. A 25-inch monitor is also best with a 16:9 aspect ratio.
There are three popular panels for gaming monitors: Twisted Nematic (TN), Vertical Alignment (VA), and In-Plane Switching (IPS).
All three have strengths and weaknesses against one another. They differ in color reproduction, viewing angle, response time, power consumption, contrast ratio, and cost.
Twisted Nematic panels have comparatively lower image quality. However, the image quality of a good TN panel is quite sufficient for gaming. TN panels also feature smaller viewing angles and contrast ratios and have the highest response time.
IPS and VA panels have better color reproduction than TN, with IPS being the highest. They also cost a lot more than TN panels.
A first-quality gaming monitor made of either of the three-panel types will perform well. Choosing between them depends on what quality you value most.
An important feature of gaming monitors is the pixel response time. Shorter is better as it minimizes ghosting and other screen artifacts.
Monitors that don't feature adaptive technology present a major disadvantage. They must have a refresh rate that matches your graphic card's FPS (frames per second). Otherwise, screen tearing and other gaming artifacts will occur.
The adaptive technology eliminates this problem by making the monitor adjust to your graphic card's performance of FPS. The two adaptive technologies used in gaming monitors are G-Sync and Free-Sync, with G-Sync being better but costlier.
– Gaming Headsets
First-quality gaming headsets are a critical component in any Ninja setup for all gamers. Headsets create a sense of realism to a game by producing every sound at its best quality and insulating you from distracting noises.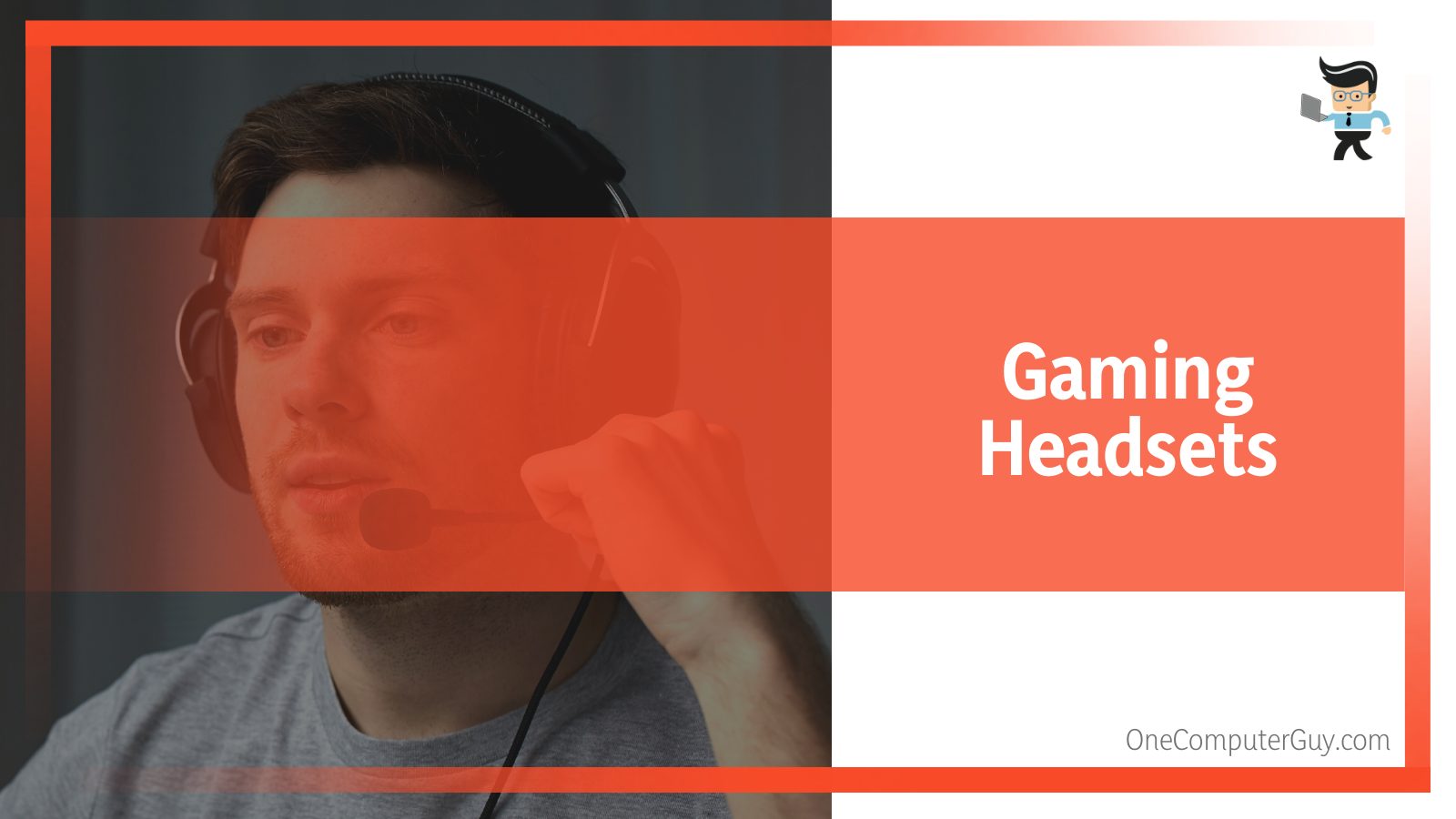 A good headset also lets you communicate with teammates and other gamers more effectively. That's why it's important to have the right headset for your Ninja setup.
To find the right headset, there are a number of features you should consider which really matter. These features include:
Compatibility with Gaming Platform
We have several gaming platforms, including:
• PC
• Mac
• Xbox One
• PS4
A headset must be fully compatible with your gaming platform to derive the most out of it. Gamers using consoles need a headset that works well with PS4 and Xbox One.
Great headsets are widely available for all gaming platforms except Mac. It is a bit more difficult to find one compatible with Apple devices. However, there are headsets wired to work across all platforms. However, these tend to be priced on the higher end and beyond the reach of some gamers.
Headsets are designed to connect to these platforms through several connection types, like standard 3.5mm, dual 3.5mm, wired USB, wireless USB, and Bluetooth.
The PS4 platform rarely has connectivity issues as it supports a wide range of connection types. It's still important to check that the headset is compatible with PS4, especially if you are looking for a USB headset.
For PC gamers, it's important the drivers and software that allow you to use advanced features can run smoothly on your PC. The Xbox platform has fewer wireless or USB headset.
To wrap it up, you must check that the headset is explicitly stated to be compatible with your gaming platform.
Gaming sessions often last hours. Your headset should provide comfort throughout the play. A headset that makes your ears ache will affect your concentration or even become unbearable at a point.
There are headsets specially made for gamers using glasses. Glasses-friendly technology headsets don't put pressure on the frames.
The headband and material used for earcups determine whether the headset is comfortable to wear, especially for prolonged gaming. Leather earcups are the most comfortable except for their tendency to promote sweating.
There are spongier designs that prevent sweating through better airflow, but you need a first-quality one that's comfortable to wear.
A headset's headband should not crush your skull. Otherwise, even the padded leather earcups won't guarantee comfort with prolonged use.
The microphone is an important feature of a headset for gamers who play with a team or want to communicate with other players. A Ninja microphone is particularly good for in-game communications and more.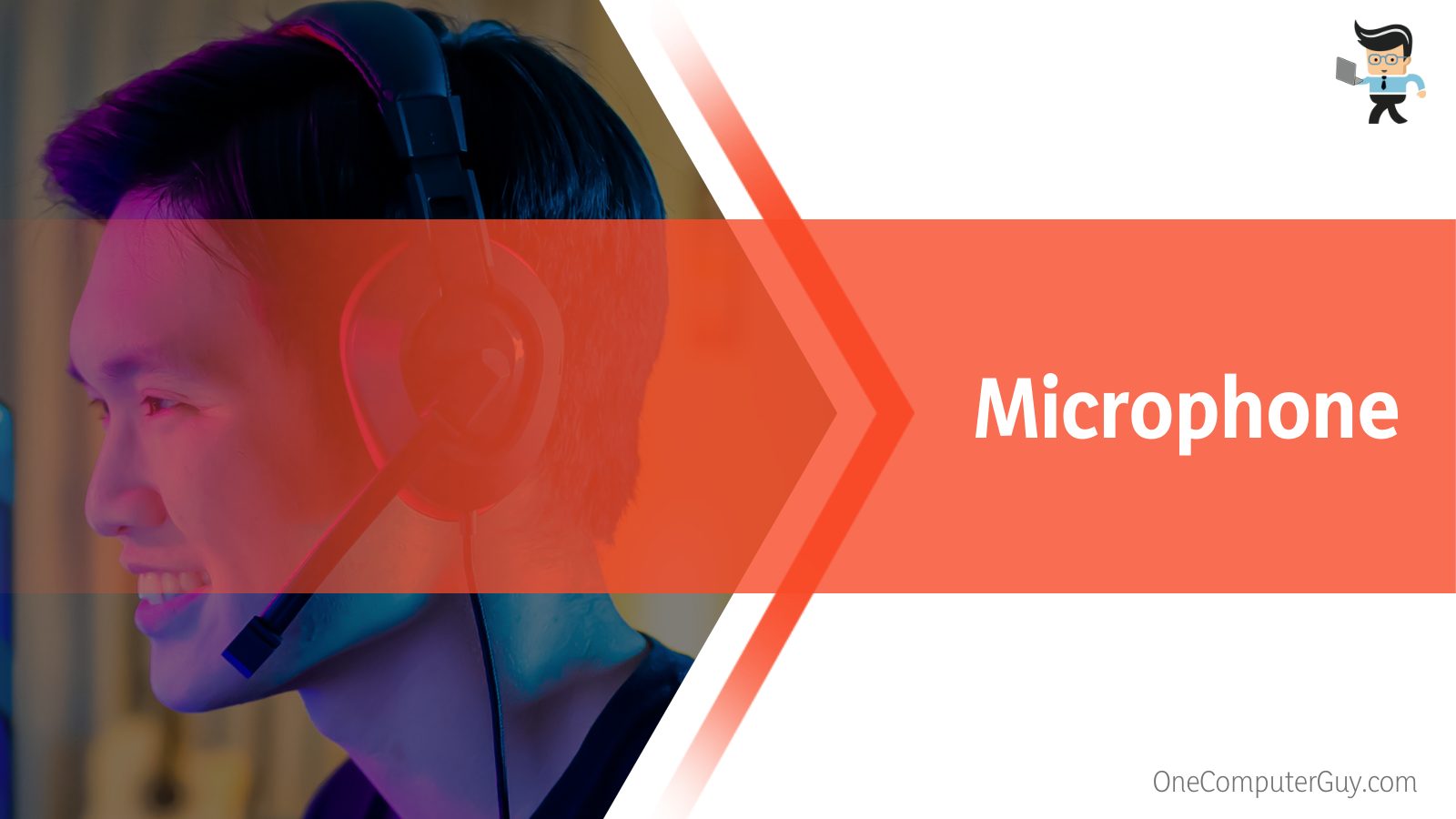 You should go for headsets with a built-in microphone which has noise-cancellation technology. With that, people you speak to can hear you clearly. It can be embarrassing when people don't understand you due to a poor microphone headset.
Sound quality spices up or dulls the fun in a game. You want to hear the explosions, gunfire, footsteps, and other sounds like they are in real life. That's how to get a feeling of realism. Without any sound, there is no game.
Every product that isn't durable is probably not worth investing in. You might find the best headset for functionality, but if it doesn't last, you'll regret buying it. Durability does not always reflect the price. User reviews are a good place to start checking on the durability of a headset.
In a nutshell, the perfect gaming headset typically has the following characteristics:
• thick and soft padding
• spacious earcups that fit your ear
• lightweight
• flexible but strong headband
It should also sell for a reasonable price, have easy access to replacement parts, and much or all of the parts should be replaceable.
– Gaming Mouse
For the best gaming experience, it is critical to use the correct gaming mouse. It should be easy to use and suitable for the type of game you play. When it comes to flexibility, you can't compare using a gaming mouse to a standard mouse.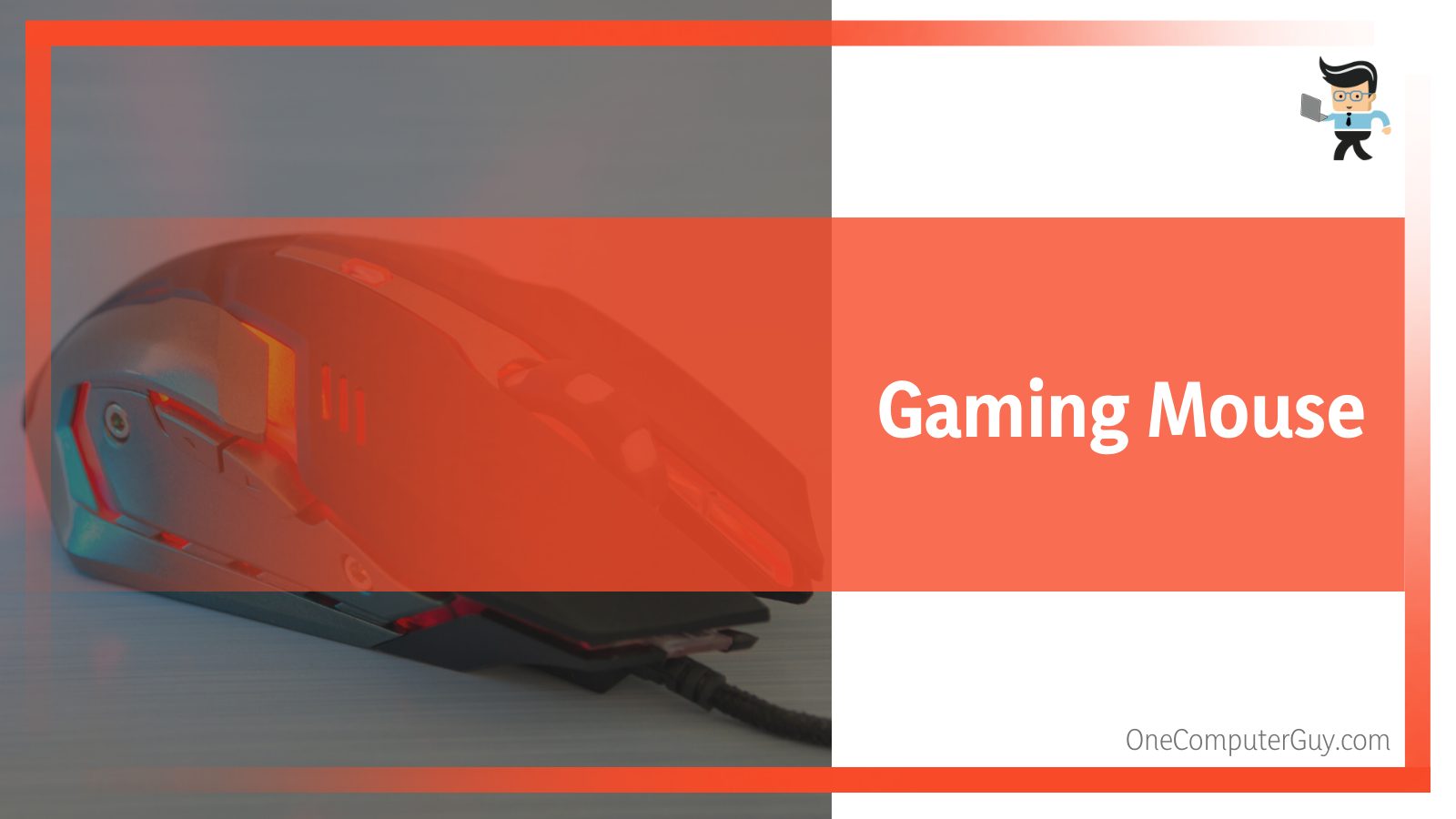 Dissimilarities between a gaming mouse and a regular mouse exist in software for customizing tweaking, support for high DPI and CPI, latency, sensor technology, and a host of others.
What should you look for in a gaming mouse? Here are seven important facts to note when selecting a gaming mouse.
The type of game you play should influence your choice of a gaming mouse. That's because not all mice are suitable for any game. To illustrate, gamers who play RTS and MMO need additional buttons that they can customize for alternative functions and macros. On the other hand, FPS gamers focus largely on quick tracking and accuracy.
Which one, between laser and optical sensors, is best for you? This depends majorly on your preference. Top gamers tend to favor mice with optical sensors because they are more responsive and don't cause lag as laser-sensor mice do.
Wireless mice of the past were relatively slow in response, probably due to weaker signals. That made wireless mice a less optimal choice for octane, reactive, and high-speed games. This doesn't even consider the fact that wireless mice cost considerably more than their wired counterparts.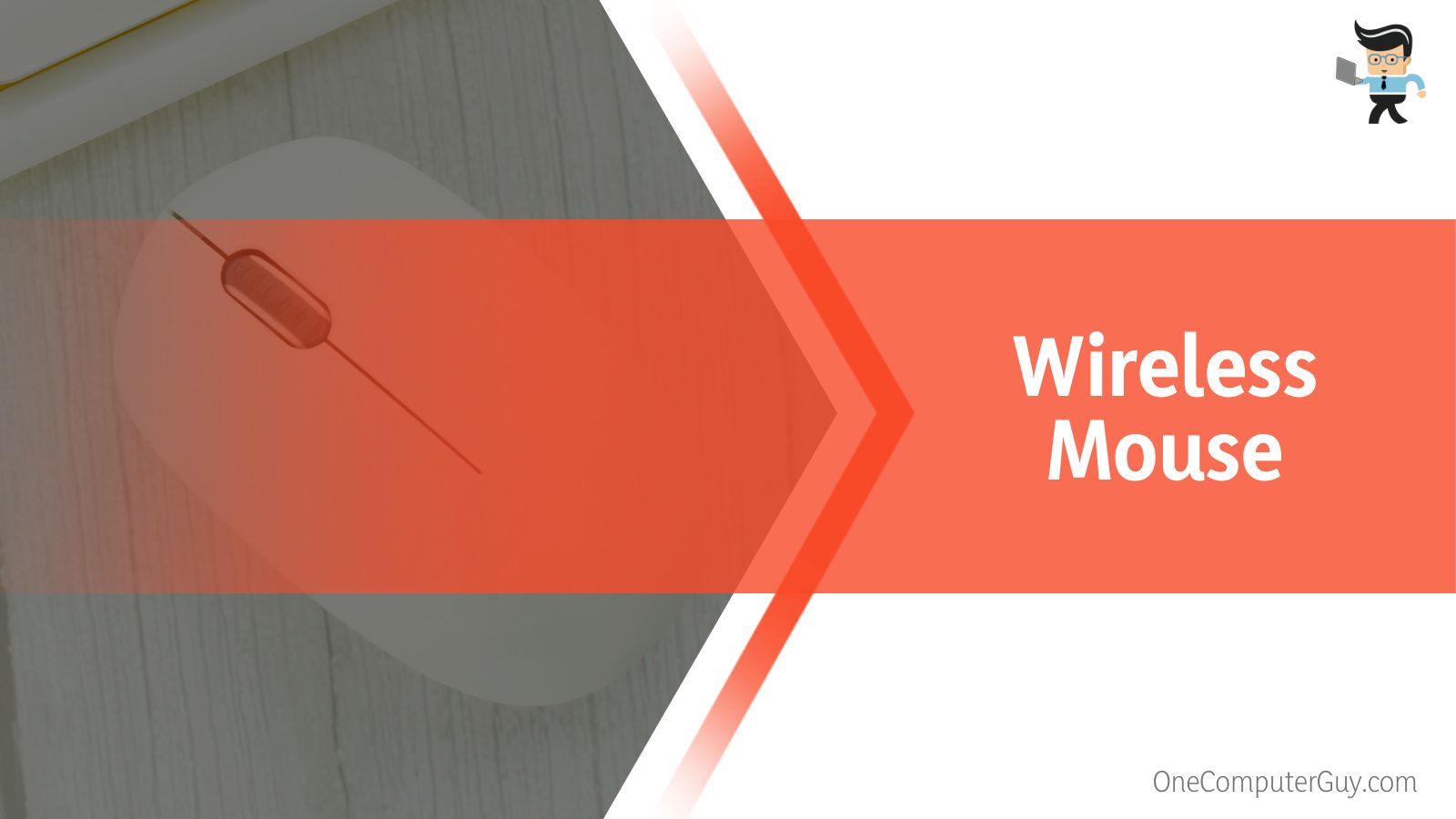 DPI means Dots Per Inch, and CPI means Counts Per Inch. These are very important denominations that are often used interchangeably by both users and hardware vendors.
CPI refers to how far the cursor moves across the screen when you move the mouse by one inch.
For example, if the CPI configuration of a mouse is 800, it means the cursor will cover a distance of 800 pixels on the screen when you move the mouse by one inch.
With CPI, higher is not always better. When the CPI of a mouse is too high, it leads to inaccuracy.
Lightweight is always better for the mouse's efficiency. A gamer who flicks the mouse around would want something light with a comfortable grip. However, some people prefer heavier mice because it might help steady their aim.
Top gamers adopt one or more of three grip styles: fingertip, claw, or palm grip. You need to buy a mouse designed with your grip style in mind.
Conclusion
Without a doubt, a Ninja setup sets you on the path to a successful gaming experience. Speaking of which, a combination of top-performing Ducky One 2 Mini keyboard, Finalmouse X Ninja Air58, quality Beyerdynamic DT 990 PRO headset, and Dell's Alienware 25 monitor will translate into an exceptional gaming experience for anybody.
However, you must hone your skills, learn as much as you can from the pros, and get the right gaming platform that brings out the best in these gadgets.
The Ninja setup is affordable when you consider the value of such an investment in terms of gaming experience. You don't expect a Ninja streaming setup to be of inferior quality, so be prepared to spend some money to get what you need as a gamer.