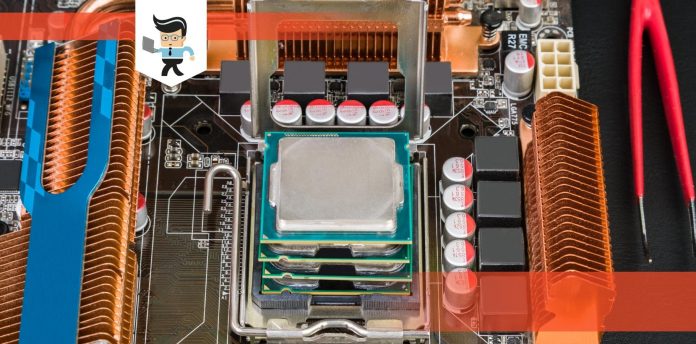 If you've been seeing the MSI x470 Gaming Plus vs Pro debate, you're not alone as lots of hobbyists are defending one over the other.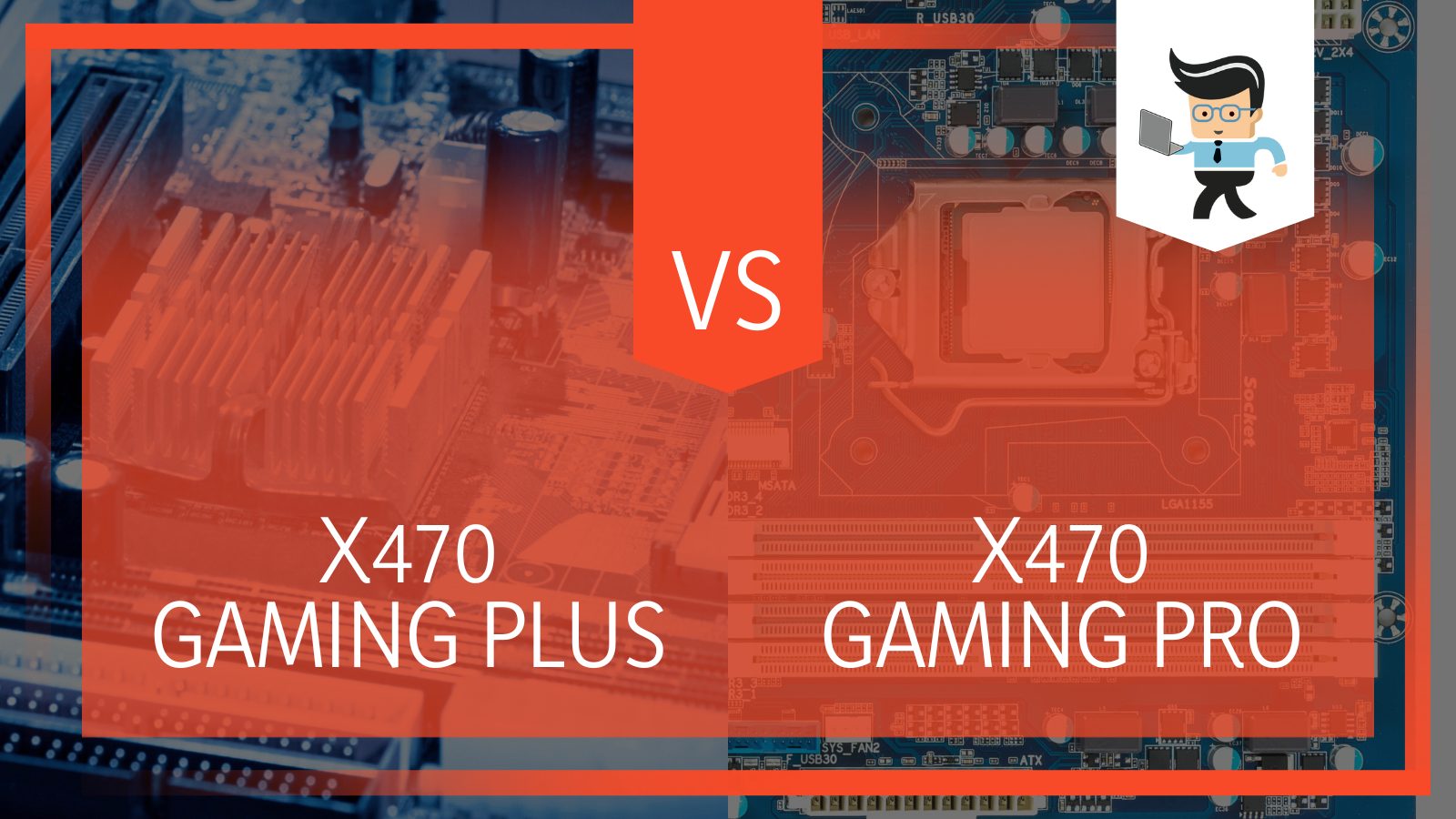 Even though both these motherboards are variants of the same family and from the same manufacturer, there are some subtle differences that allow them to function similarly yet differently.
In this complete comparative guide, we'll see what makes these motherboards different and which one will be the best fit for you.
MSI x470 Gaming Plus vs Pro Comparison Table
| | | |
| --- | --- | --- |
| Factor | | |
| Design & Aesthetics | Better | Not really aesthetic |
| Connectivity & I/O | Has 1 internal USB 3.0 connection | Has 2 internal USB 3.0 connections |
| Audio | No surround sound | Comes with surround sound |
| Price | Costs around $130 | Costs around $150 |
What Are the Differences Between MSI x470 Gaming Plus vs Pro?
The main difference between MSI x470 gaming plus vs pro is that the Pro is more expensive, has better audio, and contains more I/O ports compared to the Plus. In all other respects, these motherboards can be considered identical and used as good midrange mobos.
– Design and Aesthetics
Since we're on the topic of the differences in MSI x470 Gaming Plus vs Pro, let's start with the design and aesthetics of both motherboards. The red and black themed MSI x470 plus is an ATX form-factor motherboard, and the PCB of this motherboard is black with red print accents on the chipset heatsinks and the VRM as on the PCB itself.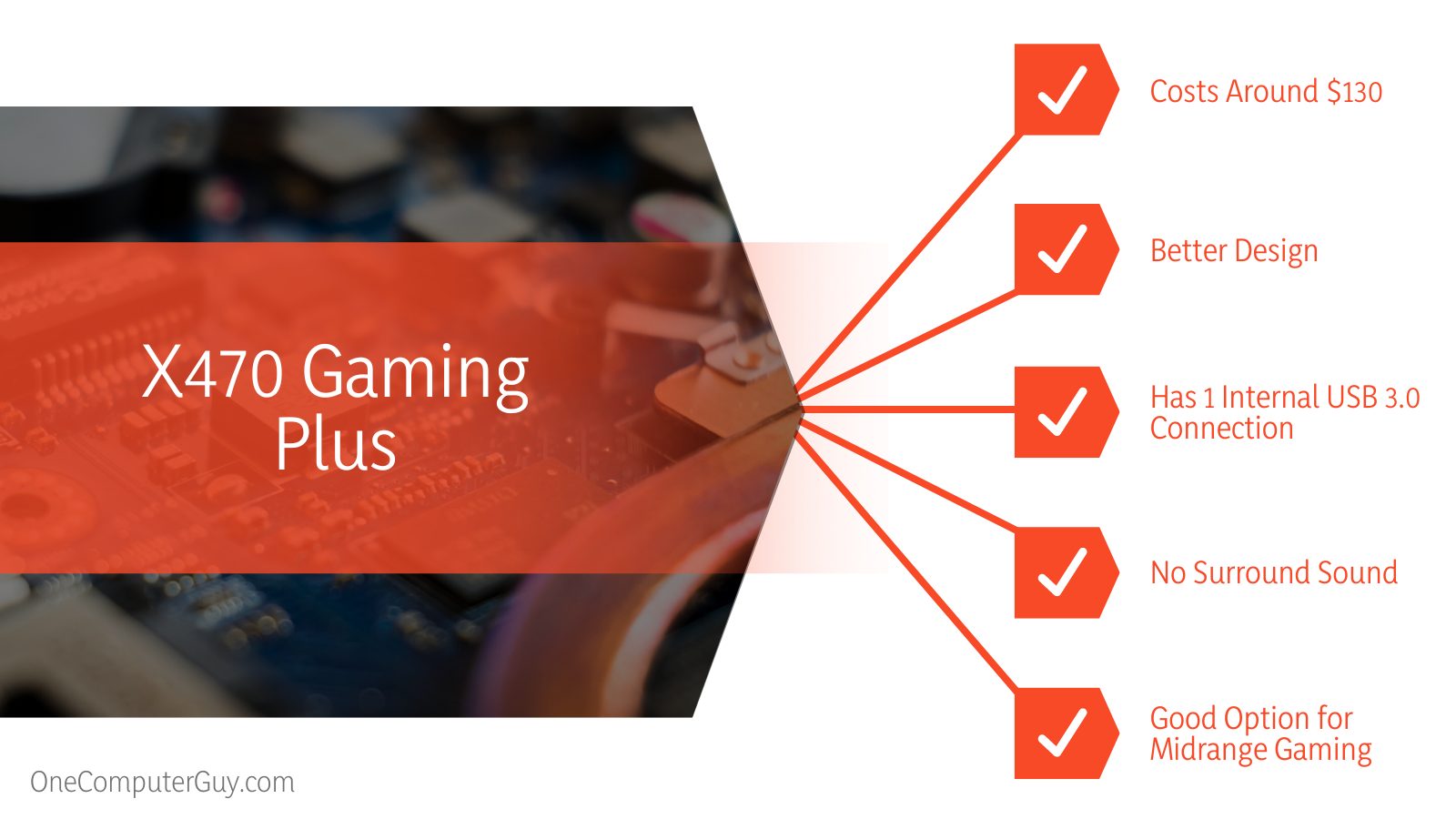 On the right side of the motherboard's back, it also has an RGB lighting zone that can be modified with the MSI Mystic Light Sync RGB program.
On the other hand, the MSI x470 Gaming Pro happens to have a bit more conservative design. In terms of aesthetics, this motherboard doesn't really strike out in the current market; the only decoration on the otherwise plain black PCB is a few words and some colored lines.
The X470 chipset is covered by a heatsink, and the rear I/O ports are covered by a shroud; however, neither of these features improves the design by any considerable margin.
On the other hand, RGB LEDs can be found on the motherboard's right edge, the chipset heatsink, and the back I/O shroud. This gives the otherwise boring motherboard a splash of very needed color.
Compared to the other, marginally more costly X470 mobos in the lineup, we'd say that in the MSI x470 Gaming Plus specs vs Pro Carbon comparison, the MSI X470 Gaming Plus review gave us a quaint look, but still with a bit more bling to it when compared to the Pro version.
Its lack of an armored cover over the I/O ports, in contrast to the remarkably comparable MSI X470 Gaming Pro, is also one noticeable difference.
– Connectivity and I/O
Since we've discussed the aesthetic differences between MSI x470 gaming plus vs pro, let's head onto the next aspect: the connectivity and the I/O ports available on both motherboards.
Now, in this case, both MSI x470 gaming plus vs pro happen to be very similar. In both motherboards, numerous USB ports, including one USB 3.1 Gen 2 Type-A port and one Type-C USB 3.1 Gen 2, are available on the back I/O panel.
These speedier ports are located in the same building as the RJ-45 jack and are next to a line of Type-A USB 3.1 Gen 1 ports. Two legacy USB 2.0 connections are located at the edge of the I/O panel, which can be very useful if you're installing your OS via USB.
There are also five gold-plated 3.5mm audio connectors that can accommodate a 7.1-channel surround-sound system as well as a microphone, in addition to the Ethernet jack and USB connections. In order to connect to high-end audio equipment, an optical S/PDIF connector is also provided.
Now, if you're wondering what difference both of these motherboards have in terms of connectivity and I/O, it comes down to the internal USB connector slots in both mobos. The Gaming Plus version has one USB 3.0 header that allows 2 connections, while the Gaming Pro version has 2 USB 3.0 headers that allow 4 connections.
– Audio
Just like in the above-mentioned case, the audio aspects of MSI x470 gaming plus vs pro are also very similar. Both of these motherboards use the Realtec ALC892 audio chipset that provides you with 7.1 audio.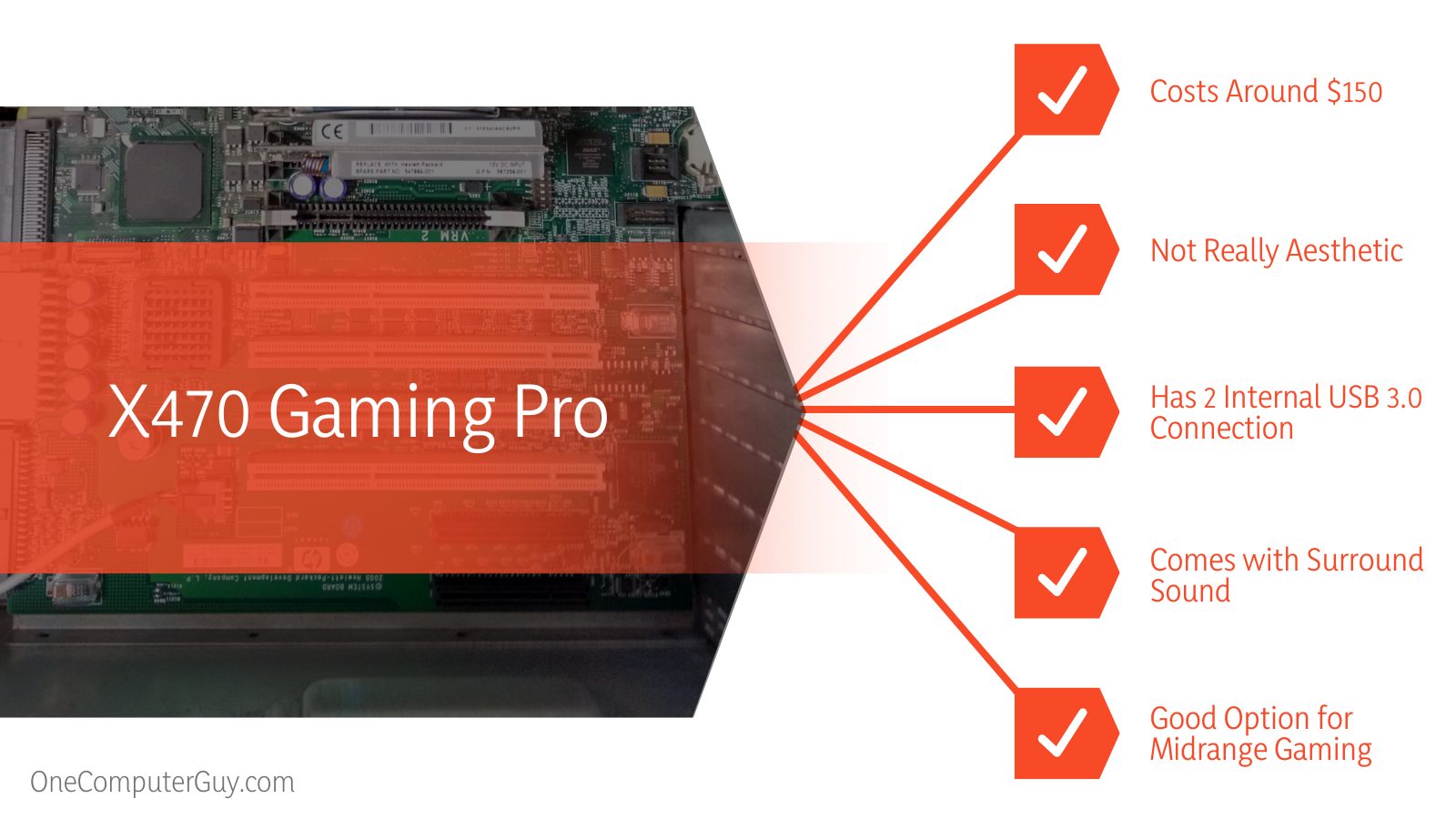 The key difference here is that the despite having the same audio chipset and 7.1 Audio, the sound quality on the MSI x470 Gaming Plus isn't exactly something to write home about.
The MSI x470 Gaming Pro Carbon, on the other hand, comes equipped with better audio due to its surround sound capability. This makes the Gaming Pro a clear winner in this regard.
– Price
They say that money makes the world go round. Well, you might agree or disagree with that, but you'll obviously concur that a constraint of a budget is one of the biggest things that hound your usual gamers and PC-building enthusiasts.
So let's evaluate MSI x470 gaming plus vs pro in terms of their price point as well. Both motherboards fall in the midrange category of motherboards in terms of pricing and don't really have much of a difference, financially speaking.
The MSI x470 Gaming Plus usually sells for around $130, and the Gaming Pro costs around $150, give or take a few. So if you're not really hung up on aesthetics, you should go for the Gaming Pro mobo and take the few extra options for a few bucks. Otherwise, you can choose to buy the Gaming Plus version if that's more your style.
The MSI x470 Gaming Plus is best for those who are looking for a mid-range motherboard that can be used for casual gaming and editing tasks. It's a great option for you in case you're looking to get an x470 motherboard that is somewhat stylish yet has good processor compatibility.
– Gaming
The MSI x470 lineup is a good option for midrange gaming and will serve you very well. However, if you want to do more than a light overclocking, then you'll need to look for a newer lineup.
– Compatible RAM
The MSI x470 Gaming Plus is compatible with up to four sticks of DDR4 RAM and can support up to 128 Gigs of RAM.

The MSI x470 Gaming Pro is also best for those looking for a mid-range motherboard that comes with all the capabilities of the Gaming Plus yet with better audio and more I/O ports. If you have a higher budget, then the Gaming Pro is what you're gonna need.
– Bluetooth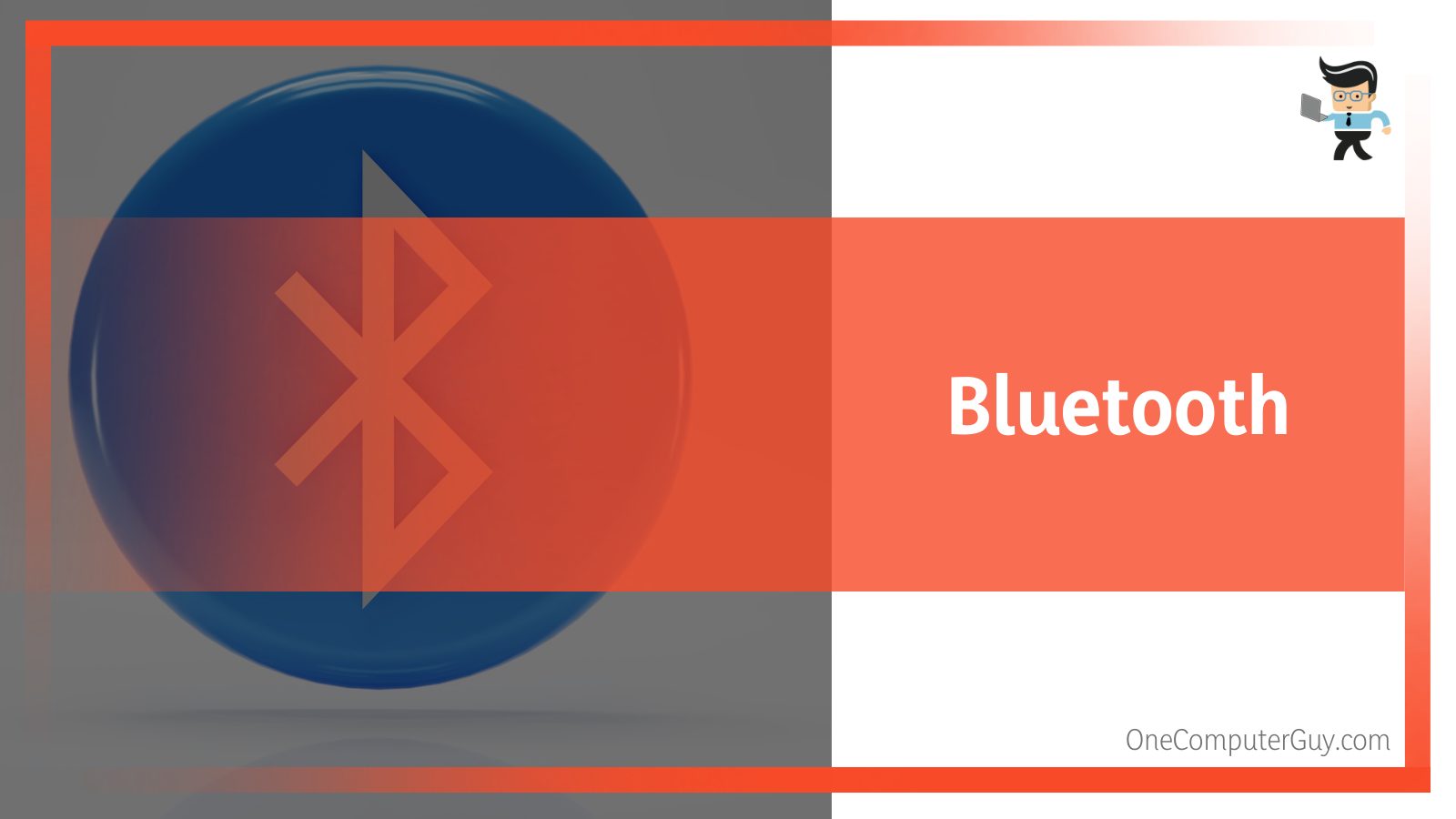 Along with all the other connectivity and I/O options, the x470 Gaming Pro also comes equipped with Bluetooth 4.2. This comes in handy for the times that you need a device to connect with your other devices using Bluetooth.

Conclusion
To sum up the MSI x470 gaming plus vs pro debate, both motherboards come with almost the same features and characteristics. The only difference between the MSI X470 gaming plus and gaming pro happens to be in the design, connectivity, audio quality, and price point.
All other features of both motherboards are identical, so the choice between these two comes down to a matter of personal preference more than a matter of better specifications.
If you're someone who's more interested in the design and aesthetics of these motherboards, you'll be looking to get the x470 Gaming Plus .
However, if you don't really care about the aesthetics and want higher-quality audio, then you will want to go for the x470 Gaming Pro.