INTRODUCING THE MSI Optix G27C2 27" MONITOR
The MSI Optix G27C2 curved gaming monitor is not like any other. In this review, we present to you this remarkable curved gaming monitor. Do you only want to play the game? What about the feeling of actually being in it? The curvature rate of R100 gives you the highest level of comfort and excitement. We have assessed this monitor with care to provide you with the best review. Follow me!
| | |
| --- | --- |
| Pros | Cons |
| §  Fluid gaming/stutter free | §  No built-in speakers |
| §  VESA mount compatible | §  The monitor's base is large and cannot fit on some desks |
| §  Adjustable height | §  Doesn't come with an installed camera |
| §  Reduced eye strain | |
Product Highlights
The specs are what make the MSI 27-inch curved monitor extraordinary. These are some of the incredible features that come with this monitor. They will give your gaming view a new and improved prospect.
MSI Optix G27C2 specs
Screen Resolution: 1080p Full HD
Size: 27''
Refresh Rate: 144Hz
Response Time: 1ms
Panel Type: VA
Don't just play the game! Be in the game!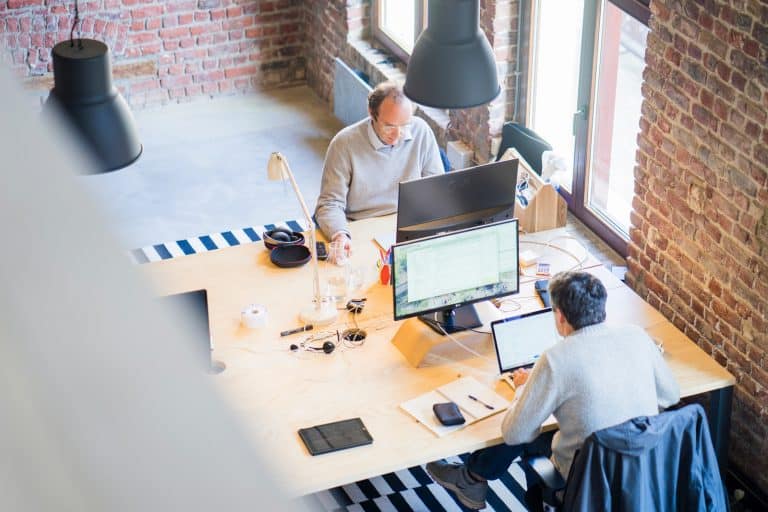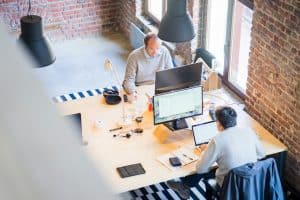 This 27" monitor gives you, the user, appealing images and specs for all of your gaming needs. The high screen resolution comes with plenty of pixels per inch, which offers silky smooth picture. Just looking at the graphics on your screen makes you want to spend more time playing your game.
Our monitor captures all of the details!
VA Panel
The Optix G27C2 27 has a VA (Vertical Alignment) panel. VA offers a solid middle ground between IPS and TN panels. TV manufacturers like to use them because they offer the best contrast ratios. They have higher possible refresh rates than IPS monitors, with higher maximum brightness, and better color reproduction and viewing angles.
VA panels are usually not the best for gaming, due to their high response times. However, this monitor offers a 1ms response rate, which is outstanding. The refresh rate is 144Hz, which is quite good.
Curvature (1800R) and Viewing angle (178°)
This curved monitor gives you a wide range of advantages, with everything from everyday computing and, of course, your gaming needs. The curved feature also aids with game immersion. It gives the player a connected feeling with the game.
The main benefit of the curved screen is that it is comfortable for your sight. It allows your eyes to view everything at once and with ease.
Watch from your living room, even watch from your bedroom!
The 178° wide viewing angle creates a comfortable view from any position. You can look at the monitor from any standpoint, which gives you a wider field of view.
144Hz Refresh rate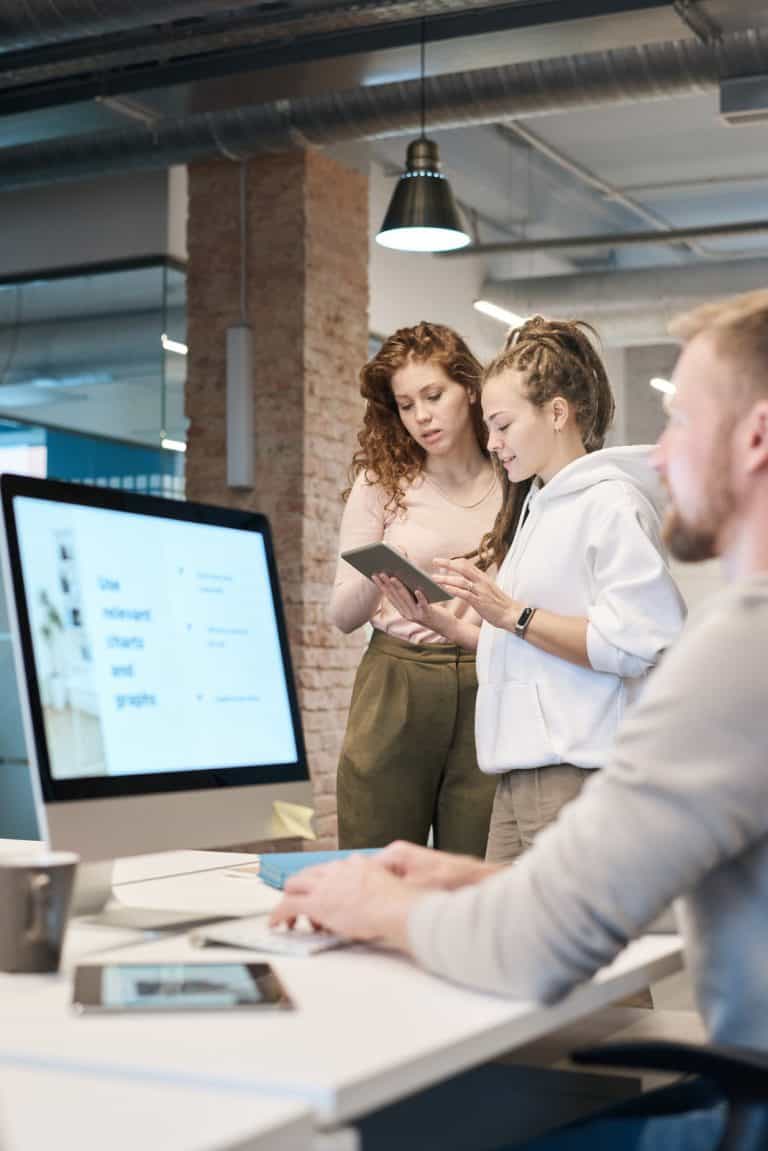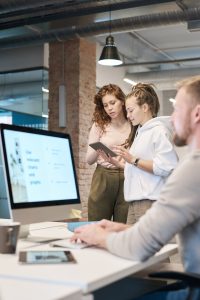 The refresh rate is one of the main features of the product. With a 144Hz refresh rate, this product's display has little to no after images. It also offers anti-ghosting action between frames.
Anti-ghosting helps for smooth and better animation gaming, so it is easier to keep up with the action. It is the best option for persons who play competitive games. It adds a whole lot to your gaming experience and improves your performance.
1ms response time
Do you want quick and speedy comebacks? What about fast reflex for games such as fighting, racing, shooting, and sports?
It helps your accuracy and aids you in seeing your opponents. It also allows you to better position yourself for the attack. It is a super cool aspect of this product. Milliseconds count for a gamer, and this monitor is the best for this purpose—the faster the response time, the better the chances of having an edge against your opponents.
Regardless of the game, a faster response time always gives a better chance of winning. It also offers a better live experience.
Enhanced with MSI Gaming VGA
The video graphics array is fantastic for displaying text, graphics, and color. It shows bright and accurate displaying outstanding images and texts. Not only in lit rooms is this effective but also in places with dim light.
It gives gamers an incredible and enjoyable experience. You'll love engaging in these games and have you 'UP' as we say.
NTSC (85%) sRGB (110%) – True color
This monitor makes more colors noticeable to the human eye. Our monitor has at least 20% range coverage compared to other monitors. These colors enhance the game view and make each look realistic to drive the players off their seats.

AMD Resyncs Premium Technology
This here is our prizewinner!
AMD FreeSync is another cool feature. It gives you a stutter-free, fluid gaming experience. You'll have less tearing issues and all the features a gamer can ask for. With Resyncs installed, the AMD controls all the refreshing. It makes all the other features possible.
AMD makes your game streaming smooth and gives you lag-free graphics.
People tend to feel frustrated when playing a game that sticks and lags. Smooth gameplay is relaxing. It makes it easier to play.
VESA Mounting
You can mount the MSI OPTIX 27 INCH curved monitor onto a wall. You'll need a special MSI wall mount adaptor (75mm x 75mm).
Having your monitor mounted gives you a betterr and improved vision of the games. You'll love the experience, seeing what's streamed whether you're sitting or standing. Because you can mount the monitor, there is more room on your tables, desks, and other flat surfaces.
Using a mounted screen to play games can increase one's focus. It means that you can get a more comfortable position, which improves one's efficiency.
A mounted screen also makes the game more immersive. It blocks out all the distractions and makes the screen the focal point.
Connection Ports
This monitor comprises one display port 1.2, 1 HDMI 1.4, 1 DVI, and 1 audio combo jack.
• 1 display port 1.2: Use it to connect video material to the gaming monitor.
• 1 HDMI (High definition multimedia interface) 1.4. Connect the gaming consoles of your choice to the HDMI port.
• 1 DVI: Use this device interface to connect a video source to the gaming monitor.
• 1 Combo jack
Buying Guide
You need to think about some key points when purchasing a gaming monitor.
These include:
• Budget/Income
• Response Time
• Resolution
• Refresh Rate
Budget/Income:
The very first consideration is basic. "Can I pay for this?" This question is crucial as you need to decide if the monitor is necessary for your life.
Tip: money management plays a role here. It's about prioritizing and being in full control of your money. With this, you will be able to see every aspect of your funds and buy items with ease.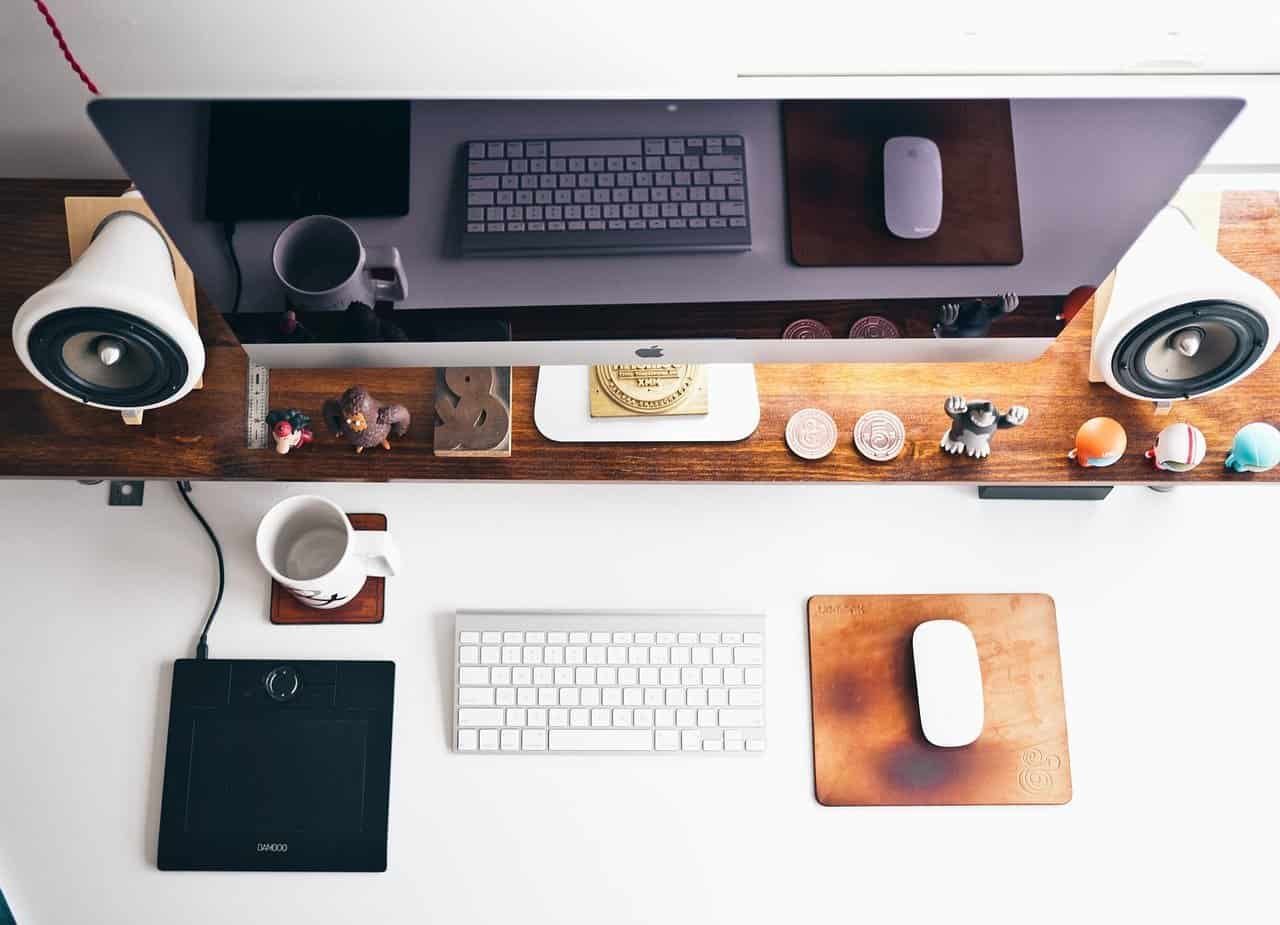 Response Time:
Since this is a gaming monitor, response time is essential. Response time measures how fast pixels can switch from one color to another. In gaming, this is important as gaming involves swift and rapid movements.
Our monitor has a response time of 1ms, which is perfect for your gaming needs!
Resolution:
Resolution measures the number of pixels from a display or image on a screen. A high resolution means that there will be more pixels on the monitor. With this, you get smooth gameplay, and the screen is clear.
Our monitor, having a 1920 x 1080 resolution, makes it an excellent buy to meet all your gaming needs.
Refresh Rate:
The refresh rate is super-important. It tells you the number of times per second that the monitor displays new images.
The refresh rate is essential for gamers because what it displays on the screen comes from a graphics card. When there is a fast refresh rate, it sends that information faster.
A fast refresh rate makes your game exciting and competitive!
FAQ- Frequently Asked Questions
1. Can I mount this monitor to the wall? How do I do so?
Ans: Yes, you can mount this monitor onto a wall, which requires a special adaptor. You can do this by removing the screws attaching the mount to the monitor. After doing this, it would show the mounting holes.
Size of the mount: VESA 75mm X 75mm
2. Is there an HDMI cable within the package?
Ans: Yes, the package comes with an HDMI cable.
3. Does this monitor have built-in speakers?
Ans: No, there aren't any built-in speakers that come with this monitor.
4. Does the monitor have an adjustable height?
Ans: Yes, it does. The monitor can adjust up and down.
5. How heavy is this product?
Ans: This weight approximately 12.8lbs
6. In what colors do the monitors come?
Ans: You can get them in black or red.
7. What is the display type of this monitor?
Ans: This monitor has an LED (Light Emitting Diode) display type.
8. Does it come with a display port cable?
Ans: Yes, there is a display port cable within the box.
9. Can I use this monitor to play with gaming consoles?
Ans: Yes, you can connect it through an HDMI cable.
10. Does this monitor come with a built-in camera?
Ans: No, there isn't a built-in camera with this monitor.
11. What is the pixel density for this monitor?
Ans: The pixel density is 81 PPI (Pixels per Inch)
12. What is the panel type of this monitor?
And: the panel type is VA (Vertical Alignment)
13. Does this monitor work with FreeSync?
Ans: Yes, it can. This monitor uses AMD Resyncs Premium Technology. However, it can only work with the display port and not HDMI. The MSI Optix G27C2 drivers were updated recently, and so the monitor can now work with Nvidia's G-SYNC technology as well.
14. Can I split the screen into two monitors?
Ans: No, you can't split the screen into two.
15. What is the range in which the power adaptor can work?
Ans: The power adaptor can work in the 110-240V and 50/60Hz VAC range.
16. What is the brightness of this gaming monitor?
Ans: The brightness of this gaming monitor is 300nits. It also has an anti-glare treatment.
Conclusion
The MSI Optix G27C2 is great for general computing and media viewing. This well-equipped monitor has seven visual modes from which to choose. It is also great for all of your gaming purposes.
Our monitor gives you unique and extraordinary specs for all your gaming needs and desires. The instant refresh rate provides you with fluent and smooth gameplay every time. And the response time benefits you in fast-moving games.
Did we mention the excellent high resolution that gives you that immersive feeling? Wow! Do you want to experience your gaming on the best monitor on the market? Purchase this gaming monitor and experience the magic. Have some fun. It is the best option for you. Get it today!