Knowing the minimum power supply for GTX 970 is crucial to rendering consistent screen displays. Remember, if there is not enough power to render on-screen graphics, the graphics card can switch off the monitor.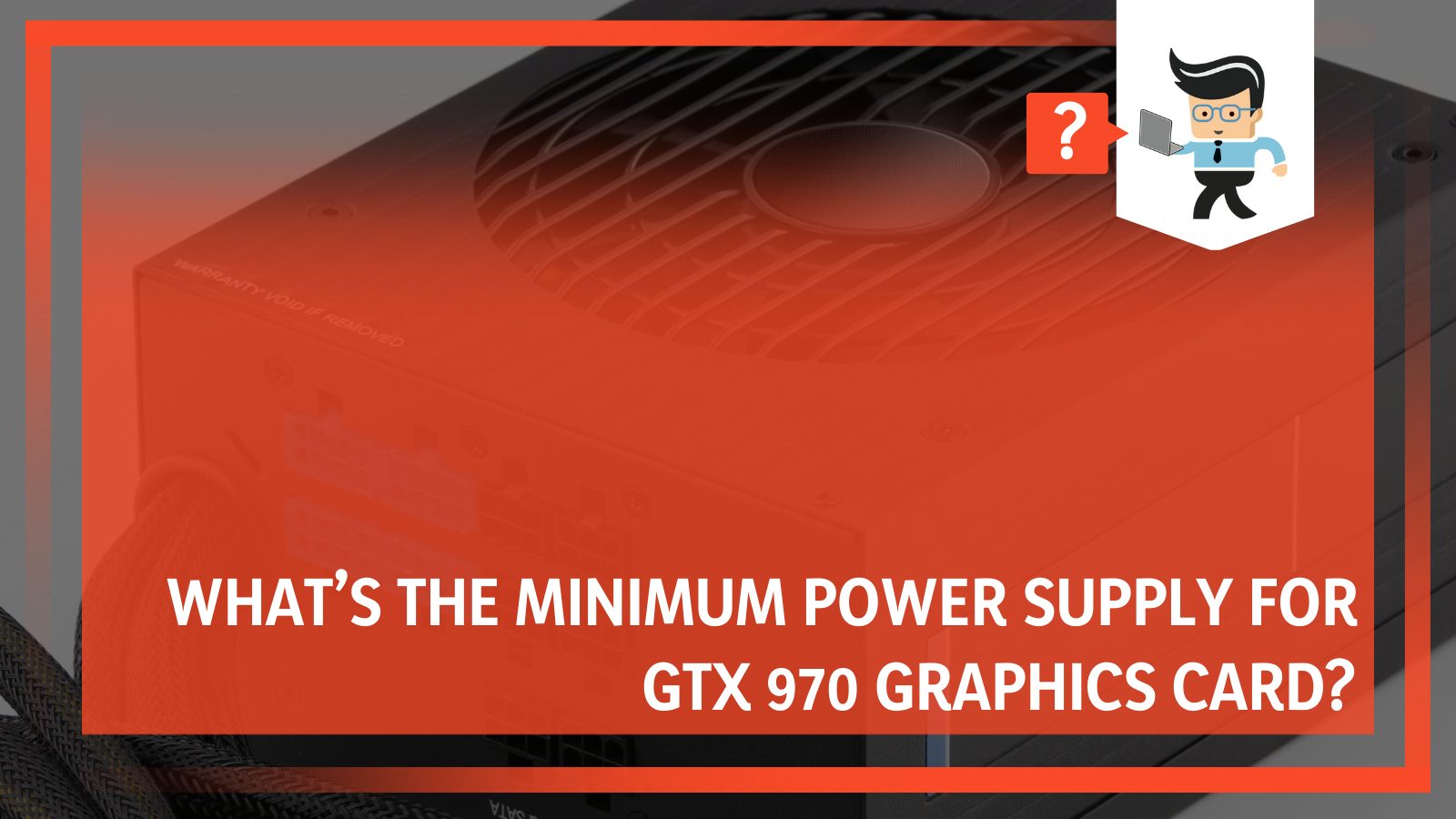 This post will describe the minimum power requirement for a GTX 970 and similar graphic cards.
What Is the Minimum Power Supply for GTX 970 Graphics Card?
According to Nvidia, the minimum system PSU is 500 W. However, a GTX 970 GPU's peak power usage is 145 W; that's the minimum wattage you need for the GPU alone. But since you will be running the entire computer system, the value gets to a minimum of 500W.
Some websites and users claim that a PSU with at least 350 W will work fine for a system having GTX 970 GPU.
But for the sake of better performance and longevity of your GPU, it is recommended that you adhere to the minimum system requirements, especially when building a high-end System.
A 500 W PSU works well with two 6-pin PCI Express supplementary power connectors. This is unlike GTX 1060 power requirements, which specify a minimum 400 W system PSU with one 6-pin PCI Express supplementary power connector.
So, before installing the GTX 970, ensure that you meet all other system requirements to reduce bottlenecks.
How to Choose a PSU for Your GTX 970 GPU
To get the best power supply for GTX 970, you need to examine its feature set critically. Typically, you need a PSU that can handle the power efficiently for your GPU to run efficiently. Moreover, you should consider factors like its cables and wattage specifications. 
Here are vital factors to consider:
– PSU Wattage 
Supported power output is a critical factor when buying a PSU as it signifies the power it sends to different components on your System.
Use the chart below to estimate the power needs for your System:
| | |
| --- | --- |
| Component  | Peak power usage  |
| GTX 970 GPU |                     145 W |
| Intel Core i9 13900K CPU |                     253 W |
| Motherboard |                       80 W |
| Optical Drive |                       30 W |
| M.2 or 2.5″ SSD |                         9 W |
| 3.5″ Hard Drive |                         9 W |
| 120 mm Case/CPU Fan |                         6 W |
| 140 mm Case/CPU Fan |                         6 W |
| 80 mm Case/CPU Fan |                         3 W |
You can add the values above to estimate the peak power usage of your System. However, have an additional 100-150W buffer to your expected usage. This offers you flexibility in the case of miscalculations, you can add more fans, drives, or add-in cards.
So, buying a little more wattage than you need can be a safe choice for ensuring system stability.
Also, factor in the extra power needed for overclocking if you plan to overclock your GPU or CPU. Roughly, you need about an extra 50 – 100 W for overclocking, depending on the extent of overclocking. 
Here is an example of a top-tier CPU:
Components 
Power Consumption 

GTX 970 GPU

145 watts

Intel Core i9 13900K

253 watts

Motherboard

80 watts

4X M.2 or 2.5-Inch SSDs

36 watts

3X 120 mm Case Fans

18 watts

2X 120 mm CPU Fans 

12 watts

Total 

544 watts

Recommended PSU: 700 W
– Power Efficiency
Efficiency means less energy consumption and heat production. This, in turn, improves reliability and minimizes noise. So, check for high-efficiency PSUs for better performance. Usually, the 80 PLUS certification program for power supplies promotes energy efficiency by indicating the efficiency rating.
While high-efficiency power supplies may have a higher upfront cost, they could reduce your electricity bill in the long run. Low-wattage power supplies are more efficient even when idle. You may save more on power costs by getting the correct wattage PSU.
– GPU Power Needs
Modern graphics units are more power efficient than previous generations, but their power consumption increases overall.
That's why the latest 12+4 pin connector of the upcoming generation GPU requires up to 600 W. Today, a pair of PCIe 6+2 pin connectors on dedicated cables are rated for up to 300W, and three of these connectors will deliver up to 450W safely.
Modern power supplies can experience power spikes, which is why most manufacturers recommend strong PSUs for high-end graphics cards.
If you activate the over-current and over-power protection features, the PSU can shut down once the graphics card asks for increased power, even for very short periods.
Other essential factors include the PSU form factor and unique PSU features such as overvoltage and short circuit protection. However, if you are building a PC, use an online PSU calculator to determine the PSU for your system. 
– PSU Cables
The critical components of a cable include:
Ensure that your PSU has the correct connectors to support your System's hardware. Cheaper PSUs offer few options, and their cords are generally short to reduce production costs.
Check your GPU and mother documentation to determine the type of connector you need. But based on the system requirements, GTX 970 power connectors have two 6-pin PCI Express supplementary power connectors.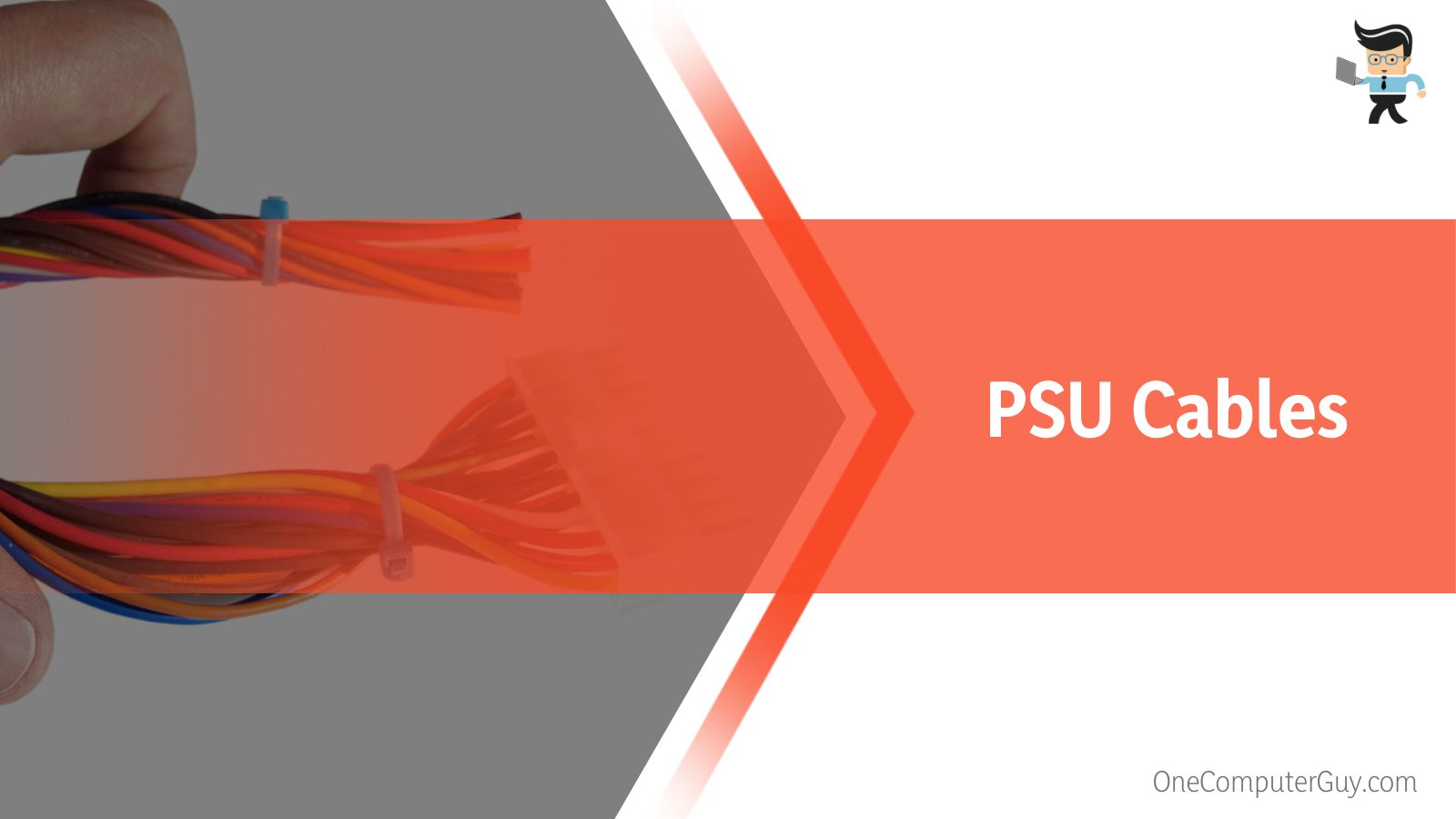 For a PC build, you will need other essential connectors, such as a 24-pin connector for the motherboard, a SATA Power connector, and a 4/8-pin connector for the CPU.
The suitable connectors eliminate the chances of incompatibilities. Most recently released PSUs most likely come with the necessary connectors for a new PC build.
PSU power cable lengths vary significantly, considering there are lots of computer system sizes. Ordinarily, most power supplies have cables long enough to fit comfortably in a mid-sized tower.
However, if you have a full-size tower, you may be required to research the correct cable length. Check documentation and reviews to ensure you have a long enough cable for better cable management.
Your PSU may come with multiple cables to link your components. Nevertheless, additional unused cables can cram up the area impeding airflow.
For this reason, shop for modular or semi-modular PSUs, as they allow for attaching only the cables you need. Semi-modular power supplies have some wires soldered on, while you can optionally connect others.
What are the Top Recommended PSUs for GTX 970?
It is important to note that a good PSU must use power efficiently. Therefore, you must not exceed 150 W above your expected power needs. When you right-size your PSU, you will keep your power costs at a minimum while getting the most out of your PSU. 
So, what is the best recommended PSU for 970 graphics unit?
– Corsair RM550x
This is the smallest member of the new RMx line. It comes with an updated magnetic levitation fan which does not affect the overall noise output. Therefore, the new RM550x is one of the quietest PSUs in the 550W category. The fan uses long-lasting rifle bearings, matching the ball-bearing fans' lifetime.
It has a Gold-rated efficiency and can deliver full power continuously at up to 122 °F ambient. Additionally, Corsair adds S6 and S7 sleep state compatibility and protection features.
Pros
High overall performance

Magnetic Levitation fan

Highly efficient at light load

Silent operation

Fully modular

10-year warranty
Cons
Single EPS connector

In cable capacitors
– XPG Core Reactor
The XPG Core Reactor has a 650W max power; thus, it can achieve higher overall performance than the Corsair RM650x. Furthermore, despite the compact dimensions, it has a silent operation, courtesy of its relaxed fan profile.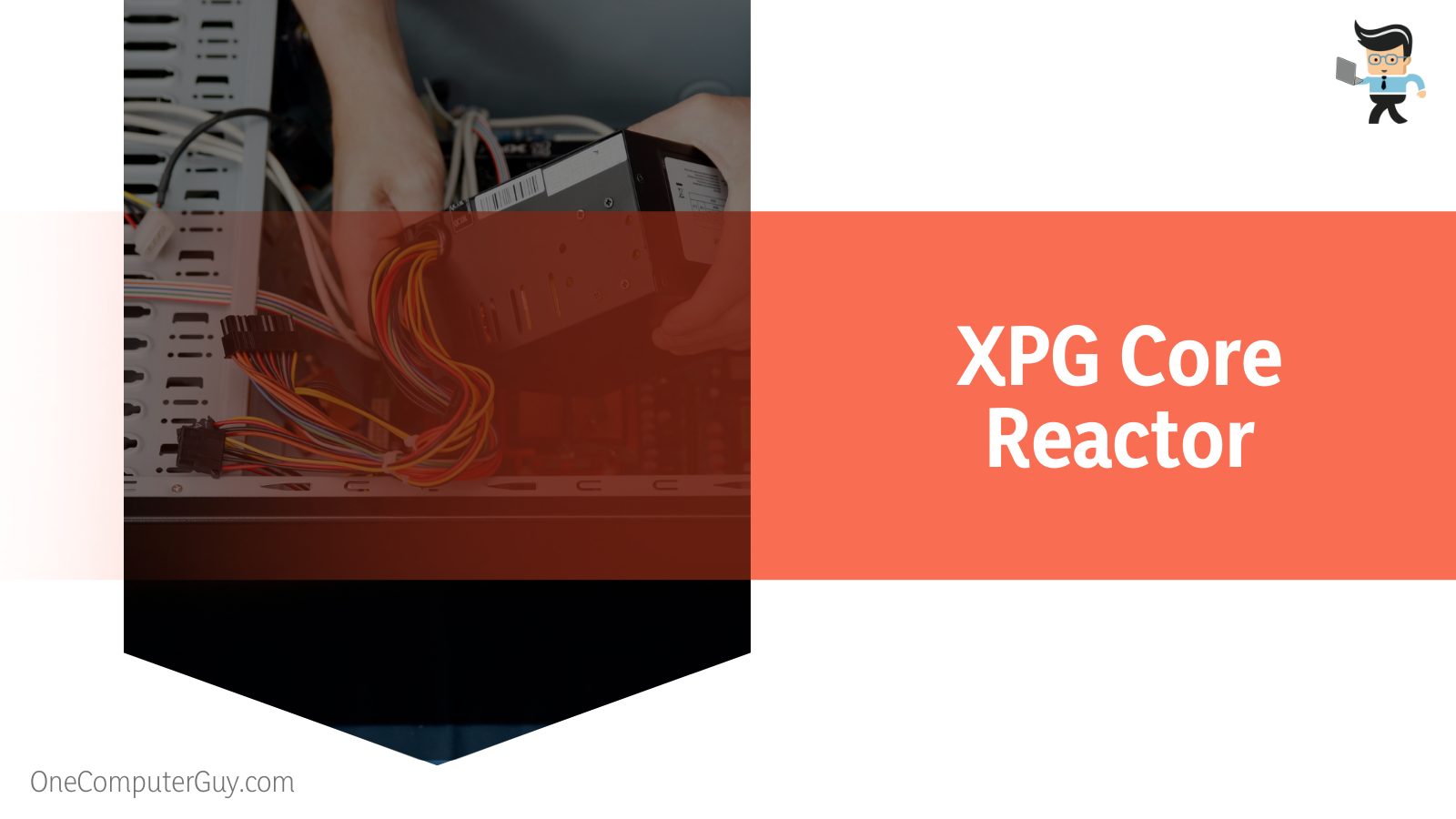 The overall built quality is impressive, and the offered warranty meets the user's expectations. Note that its two EPS connectors provide compatibility with the high-end mainboard; nonetheless, they should be installed on dedicated cables.
Pros
Full power at 116.6 °F

Silent operation

High performance

Decent build quality

Fully modular

Compatible with the alternative sleep mode
Cons
Poor transient response at 3.3V

Two EPS connectors on one cable
– Cooler Master V750 Gold V2
The Cooler Master V750 Gold V2 is a less-known but impressive product from OEM. Its performance surpasses top-end PSUs such as the latest Corsair RM750x. It boasts a fully modular cable design and is only 1600 mm deep.
Additionally, it uses a fluid dynamic bearing fan driven by a relaxed speed profile, making it one of the quietest PSUs.
Pros
Full power at 116.6 °F

Properly set protection features

Quiet operation

High overall performance

Decent build quality

Compatible with the alternative sleep mode
Cons
A small distance between connectors

The APFC converter requires some fine-tuning
Conclusion
We have reviewed in detail the GTX 970 power requirements in this post.
Here are the highlights:
GTX 970 power needs to stand at 145 W; however, to run your entire PC system with this GPU, you need at least 500W.

Also, it requires two 6-pin PCI Express supplementary power connectors.

The GTX 980 PSU requirements are similar to those of the GTX 970 in all aspects.

The amount of power a system receives determines how the GPU renders graphics on the screen, hence the need for adequate power.
If you plan to install an NVIDIA GeForce GTX 970 on your System, you've got all the power requirements. That should make everything easier.
Ref:
https://www.nvidia.com/content/geforce-gtx/GTX_970_User_Guide.pdf

https://www.newegg.com/insider/how-to-choose-a-pc-power-supply-buying-guide/