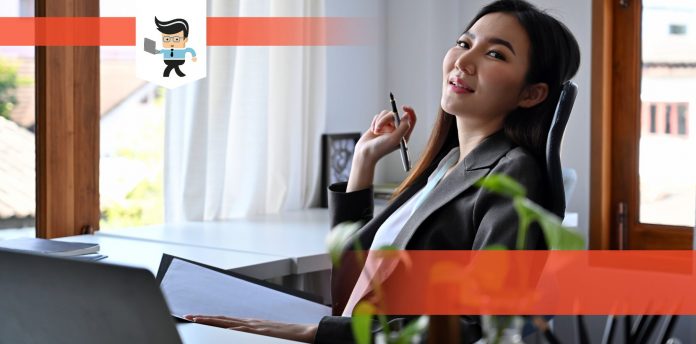 We have painstakingly prepared this Maxnomic Dominator review for users like you who are looking to get all the information they can about the chair before making the purchase.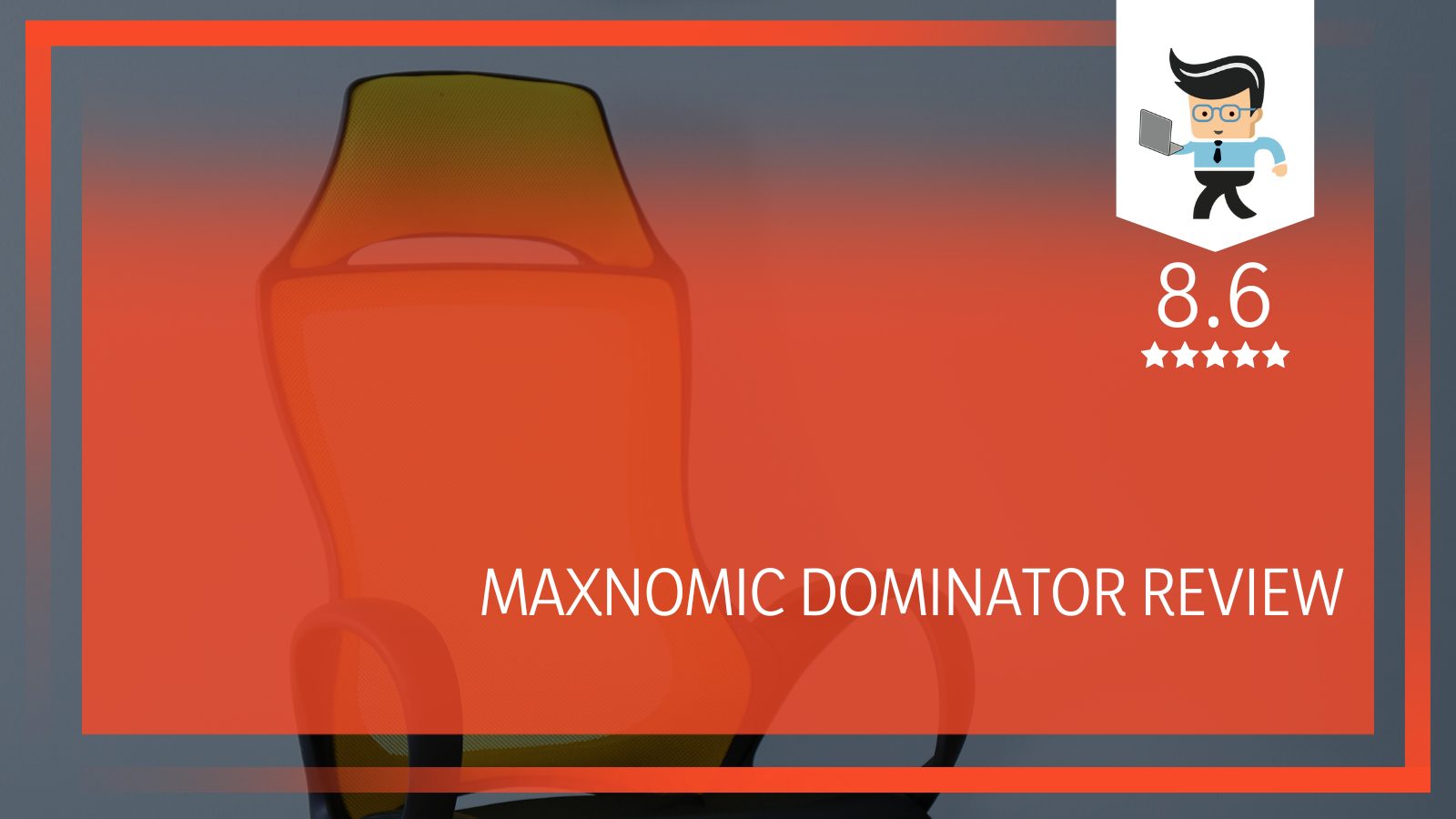 As you read further, you will discover how the chair's premium material components come in handy for several applications.
How do we know?
Our experts have taken the time to put the chair to the test and analyzed several reviews from different users, touching on the chair's capabilities and key features. Let's get started!
Maxnomic Dominator: Key Specifications
Product
Key Specifications
Maxnomic Dominator

Frame material: Metal

Covers: Multilayered PU leather

Max weight capacity: 330 pounds

Armrests: 4D adjustable

Adjustable backrest: 67 degrees

Base type: Aluminum cross-foot

Foam: Molded cold-cure

Movement: 360-degree swivel

Support: Lumbar, neck

Tilt: Knee tilting
Maxnomic Dominator: Getting the Full Scoop
For newbies and enthusiasts, you might be wondering why you should spend some good money on a gaming chair when they all seem to perform almost the same functions. Well, with the Maxnomic model here, it's easy to see why. 
For starters, the chair is characterized by excellent upholstery coupled with an optimal hardness that enhances stability and helps you achieve and maintain a good sitting posture. 
Comfort is paramount if you're going to have the best times working or playing games. When you're done putting this chair together, you can go ahead and enjoy the unique foam and paddings as they press softly against your body. 
Also, you can have a swell time relaxing after a long day with the chair's rocking feature. You can activate the function, lock it with a lever, and use the pneumatic spring for different seat adjustments.
There's a lumbar and neck pillow to provide additional features for increased comfort. Using the pillows means you can adjust to suitable positions or take them out when you don't need them.
Further, the armrests give you a lot of leeways to tweak them to your needs by adjusting the height or positions. You'll get to learn more about the Dominator with the review below.
Maxnomic Dominator Key Criteria
PROS
Lumbar and neck support pillow
Simple to clean
Ergonomic and comfortable
Durable and robust
CONS
Minimal max-height
A bit expensive
To explain the need for a seat Maxnomic Dominator, it is your typical ergonomic and comfortable chair. It boasts a fantastic shape coupled with a unique seat size and backrest that will accommodate almost anybody without sacrificing comfort and style.
When it comes to material components, the chair boasts some of the best around, with a breathable cold foam padding and PU synthetic leather that's easy and simple to clean. In addition to that, the chair comes equipped with a stable tubular steel frame built right into the design to give you assurances within the stated weight range.

As if that wasn't enough, the Dominator uses an innovative knee tilting mechanism and a solid tilt mechanism to help you relax in different ways. Users who are fond of relaxing in their chairs for a long time will find the aluminum cross-foot base appealing, as it provides a robust background to keep them comfortable for as long as possible. 
There's a class four gas spring as well. From our observations, it works well for individuals below 200 pounds. Also, the Dominator gives users professional 4D armrests for optimal adjustment possibilities.
An in-depth observation of the key specifications of the Maxnomic Dominator chair will help you appreciate its quality.
– Time and Ease of Assembly
If you're going to set the chair up by yourself, it's going to take a while. The chair comes with a full-color assembly manual and all the necessary tools to help you. Heavier parts include the seat frame and base, which will take some moving. It weighs just slightly above 60 pounds as an assembled unit, which is still quite heavy for any assembly process and moving around a space. Thankfully, the casters are there to give you a smooth ride across any surface.
You can save yourself the stress and seek help with the setup and installation if you want to get up and running fast. It might take you within an hour to get it all done alone and much lesser with some help. 
On the whole, we think the assembly process is straightforward, provided you follow the detailed instructions.
– Max Comfort to Dominate
This black Maxnomic Dominator is built to provide maximum comfort at all levels and applications. That's why the brand focuses on an ergonomic design with a high backrest aimed at protecting your whole back and encouraging proper posture without compromising your comfort.

The lumbar pillow is an excellent addition to the cause and will support your lower back section. Maxnomic pads this chair with special cold-cured foam, which retains its shape and structure even after long-term term usage.
– Fantastic Build and Quality Metal Design
A quality chair design is like a healthy skeleton to a human body. Without the right design, things can fall apart pretty soon. With the Maxnomic gaming chair, quality design is assured. The chair comes equipped with a durable Class 4 cylinder, which connects the seat to an aluminum reinforced 5-star base with ease.
With the level of quality associated with the metal frames, you can trust the chair to hold your body and withstand up to 330 pounds in weight. 
– Skin-Friendly Covers and Material Components
A top gaming chair needs strong, breathable, and unique covers for the frame. If you play or work for extended periods, keeping irritations at bay is critical, which is why the Maxnomic gaming chair gives you a selection of premium materials of the highest quality to keep the irritations far away from you.
For example, the seat is covered with multi-layered PU leather, giving the chair a good resistance against flaking while limiting sweating and peeling. The soft PU coating makes the casters perfect for use on hardwood or low carpet surfaces, and the chair's seat paddings are strong enough to regroup after you've sat on them for an extended time.
– Fully Adjustable for More Relaxation
You can adjust the chair's seat to suit your style and needs at any given time. For example, you can tweak the height to match comfortable levels. That way, you can recline the chair and take up the perfect position that enhances your posture and helps you relax or take a nap while waiting for your game to load. 
It also means you can relax to watch Netflix or other TV programs. Either way, the backrest will tilt and lock when you use the functional levers.
You'll like that the arms have the latest adjustable modes – 4D. That means four different directions geared towards accommodating several different body types. That way, your family and friends get to use this chair without hassles. Besides, the paddings in the armrests are soft.
– Get Extra Comfortable with More Accessories
The Maxnomic brand builds this chair in a way that encourages future upgrades. With the Maxnomic warranty available for all users, you get to make changes by adding accessories to your Dominator chair as you deem fit. Whether you have issues concerning a warranty or how you can upgrade your chair, Maxnomic has a competent team to help you out.
The upgrades you can make revolve around critical areas such as seat customization, your style, and rolling mechanisms.

Conclusion
If you are still undecided on whether to buy the Dominator chair from the Maxnomic brand or not, don't sweat it.
Our review team thinks it's a good buy for those who want instant comfort while sitting for long hours.
The model is designed with excellent covers and has cold-cured foam padding with added neck and lumbar support cushion to help you stay comfortable all through your gaming sessions.