How to watch movies from phone to tv without HDMI is a common question nowadays because of how many different streaming devices, and their applications are available on the phone.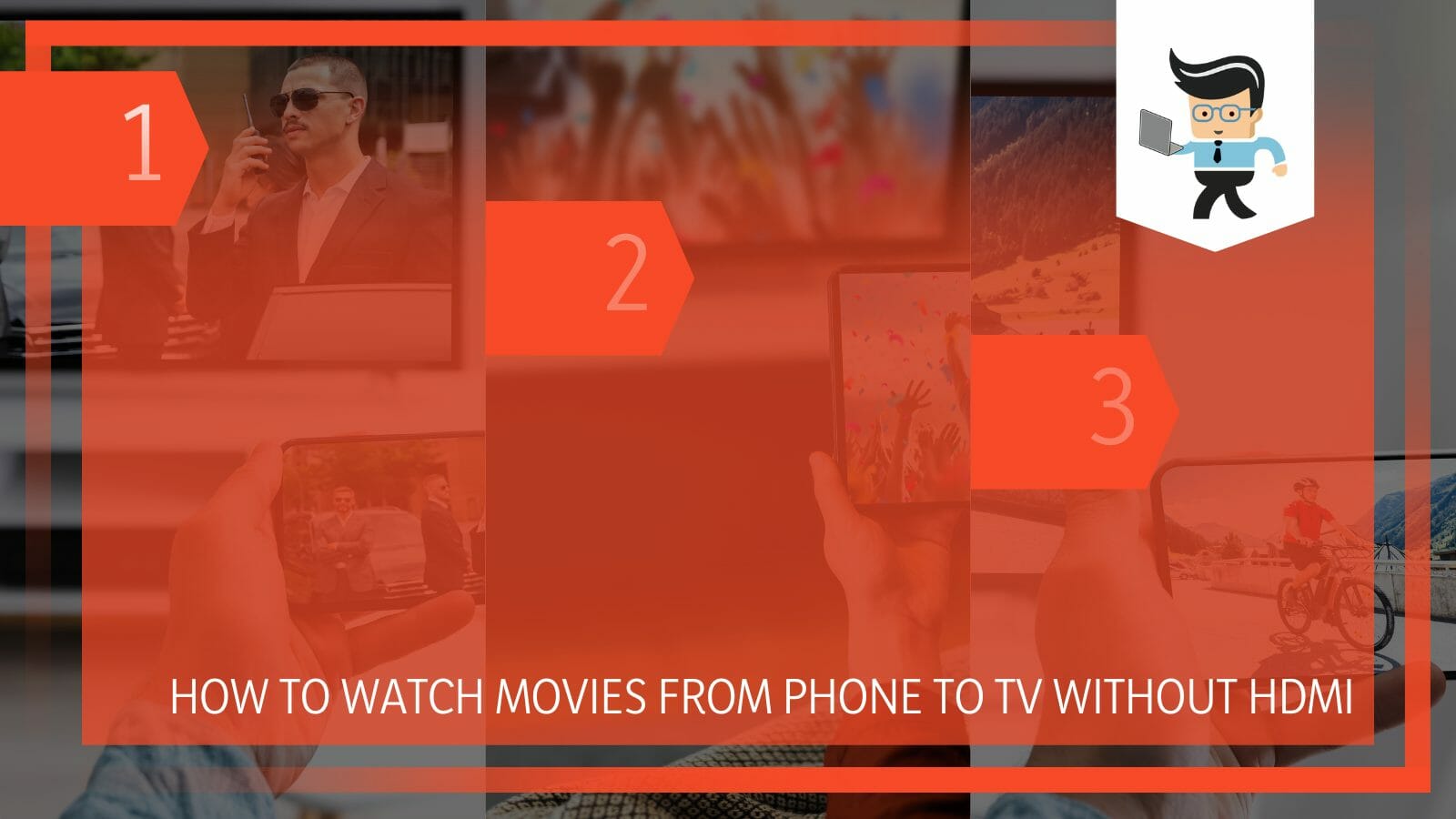 The trend of watching movies from your phone to tv is greatly increasing, and the main reason behind it is that convenience. People have devised various clever ways to do so and some of them are absolutely genius.
In this article, we have collected some of the most common and easy ways to watch movies on TV from your phone, with and without the use of cable wires and other devices. 
How To Watch Movies From Phone To TV Without HDMI?
You can watch movies from your phone to TV without using an HDMI cable by screen mirroring your phone on your TV if you have a smart TV. If you don't have a smart TV, you can use more conventional options, like a USB cable or a casting cable.
If you are tired of scrolling through the same set of movies available on your television set or cannot remember the passcode to a streaming application but have some good titles on your phone, or simply just want to have that cinematic feeling but don't have an HDMI cable, then you have to the right place.
All of these problems can be solved by connecting your phone to the tv somehow so you can have a bigger and better viewing experience and a wide variety of movie selections to choose from. 
Watching a movie on the phone can be very annoying sometimes. The main reason is that when we watch a movie, we do not always only watch it. We scroll on our phones, call a friend, or even send a snap about it, so how can we do that if we are watching a movie on the phone?
Also, there has been a subtle but noticeable increase in the screen size of a phone but they are not just that big to watch a movie comfortably on them so the following is a simple and quick step-by-step method that is mandatory while using any of the ways to watch the movie on tv using your phone:
– Ensuring the Compatibility of the TV
The most important thing when wanting to watch a movie on your tv from your phone is to make sure that you have a TV that will let you connect your device to it. In the world today, many different types of television sets exist, which are of various properties and price ranges.
To connect your phone to one and for the tv to be able to operate it, you need to get a tv that has that feature. These TVs will be branded as smart tv and will come with various other settings and features.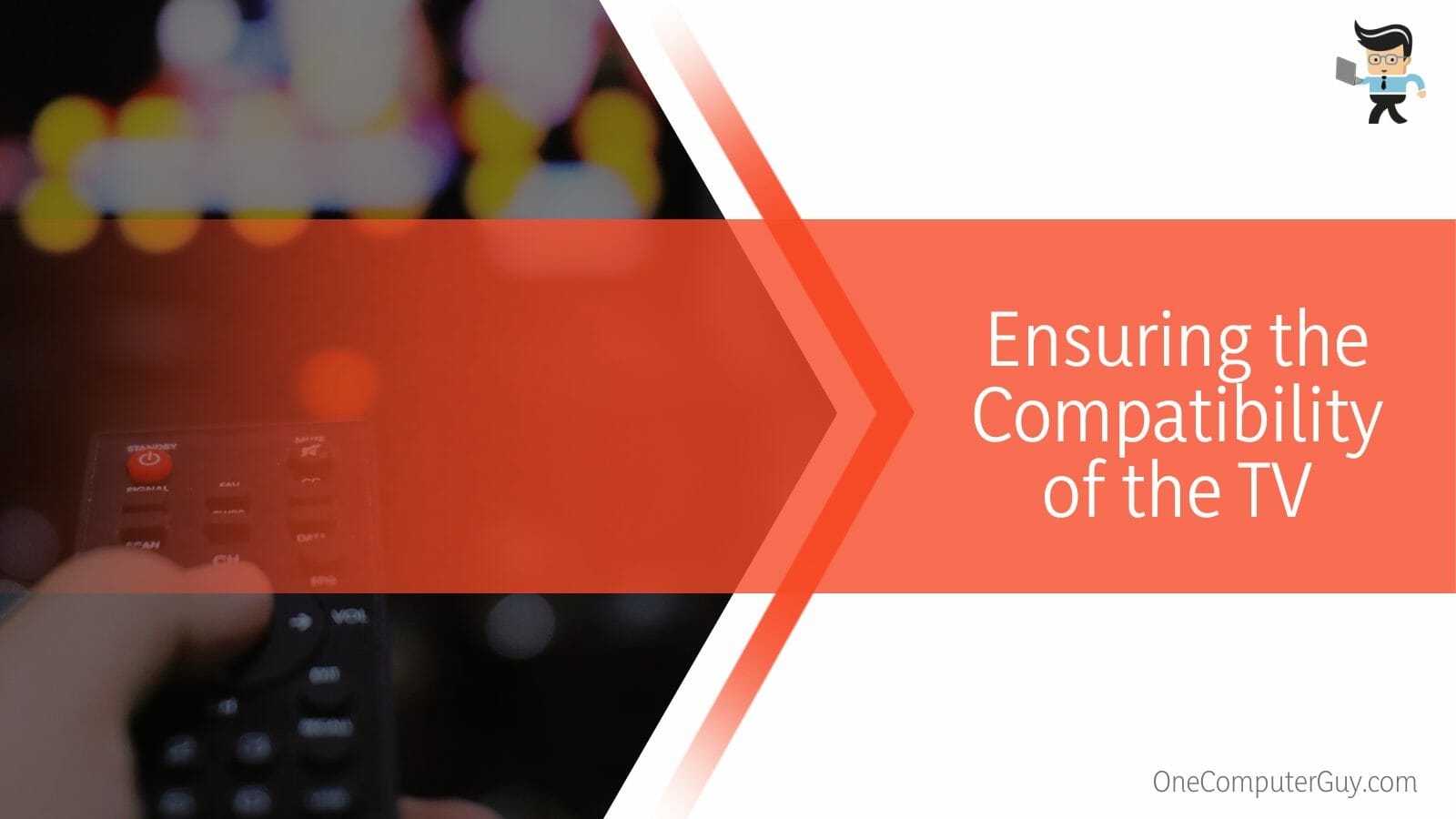 Another important thing to note here is that some TVs, even though smart, come with HDMI ports to connect with phones or other devices with it.
Even if you want to connect your device without HDMI, you will always have an option for this type of connection, and if all the other ways fail or are inaccessible at the moment, you can use HDMI to connect the phone and watch a movie. 
– Checking for Movies on Your Mobile Phone
The second step in watching a movie from phone to tv without an HDMI is to make sure that your mobile phone is compatible with the tv and has a selection of movies in it.
Most of the phones that are in the market now are compatible with this sort of feature, but it is better to double-check. There might be some additional software or application that you will be required to install in order for your phone files to show up on the tv screen, but this will not always be the case. 
Next, make sure that you have movies on your phone from where you can choose and play on the big screen. Netflix, Amazon Prime, Hulu, and HBO are some of the streaming applications available on  Android phones or IOS phones.
These, however, work on a subscription, and there is no way around it. The availability of the applications, the content on them, and the subscription fee may also vary from area to area, so make sure to check out what is available to you.
– Getting a USB Cable
One of the three methods to watch a movie from your phone on tv is by the use of a USB cable. The USB cable is a very easy and swift way to connect the phone to your TV and watch a movie because it does not require any additional software or a third-party application for its working or connection.
All you need to do is connect the USB cable to your phone and the other end of the cable to the USB port in your TV. Make sure that your TV has a USB port. 
Your phone and TV will prompt messages on the screen asking for confirmation, and after that, you can easily select the file that you want to play on your TV.
This method works particularly well because most TVs are already equipped with the settings of a USB connection, and also this way will ensure a lag-free movie stream. Another important thing to mention here is that even though your phone will be connected, you can still use it to pick up a call or send a snap-through. 
In this case, the phone acts like a USB, and the TV will only be using it as such. So overall, this is a great way to watch a movie on the TV using a phone, but the only drawback is that the movie file should be physically present on the mobile phone and not on a streaming application because the TV is accessing it as a USB and not as a cellular device. 
– Casting Device 
One of the quickest and most durable ways to watch a movie on a TV through your phone is by using a casting device. These casting devices and their phenomenon has just recently risen to fame, and now every major tech company has come out with a casting device of its own.
A casting device act as a bridge between the cellular device and the TV. You can cast all sorts of media from your iOS or Android phone to smart TVs, like photos, songs, videos, and in some cases, games as well. 
Some of the most famous casting devices right now are Google Chromecast, Amazon Firestick, Apple TV, and Roku Streaming Stick. All of these devices offer great features and swift connections. The only problem here is that these devices come at a price. They may be a better choice to buy when in a holiday discount or promotional offer. 
Another great feature of a casting device is that you can use them to cast your movie straight from the application. You do not need a physical movie file on your phone but only need to press a button for your movie to be cast from your phone to your smart TV, which is pretty easy. 
– Screen Mirroring 
The last way to watch a movie on your TV through your phone is by using a clever feature within your phone, which is called screen mirroring. This way is exactly what the name implies, mirroring your phone's screen onto the TV.
Almost all major companies give this feature out on their phones now, so there is no need to worry. What you simply need to do is, turn on screen mirroring from your phone and watch it on your TV.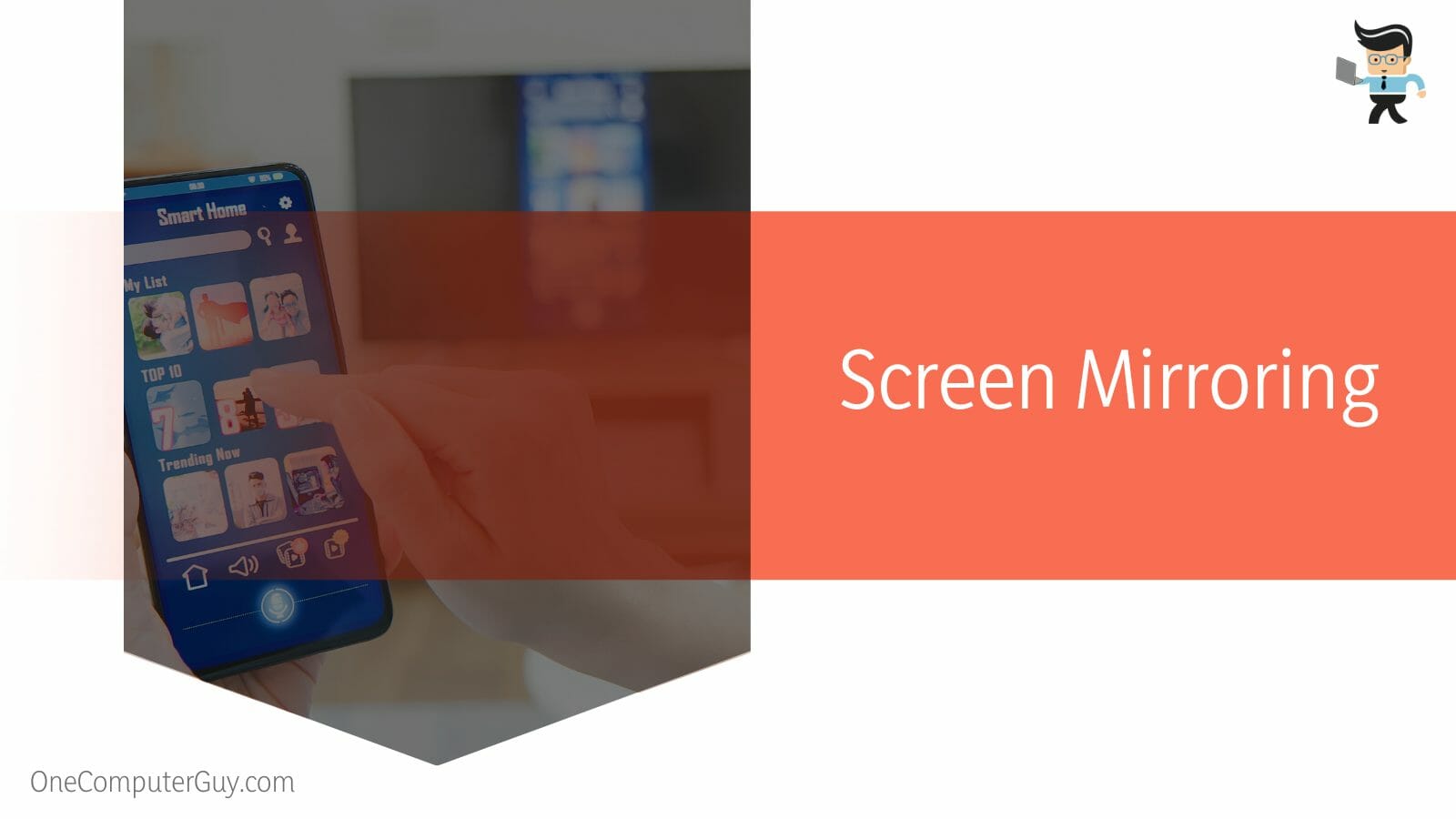 You can basically do and watch anything on the big screen that you are doing on your phone.
It is a simple way but in some cases, the quality of the video might be bad depending upon the internet and also the screen mirroring ability of your phone. Make sure to turn off the mirroring feature once you are done watching the movie. 
FAQs
– Can I Control My Phone From the TV?
Yes, you can control your phone from your TV only when it is connected to it. You can use the screen mirroring method to control your phone, which will let you control it through the TV's remote. It is quite a fun activity. 
There are also other ways by which you can control your phone via a TV. These may include the use of a casting device, but the control may be limited. You can also use a feature that will let you navigate through the files of your phone using your TV. The possibilities are surely various. 
– What Is the Easiest Way To Connect Phone To TV?
The easiest way to connect your phone to a TV is by using a casting device that lets you connect your device without any hassle, and the process is seamless. All you need is to buy a casting device and connect your phone to it. 
The casting device can be from any company, and your phone can be from a different company. As long as they have an internet connection to them, the phone will be connected.
If you are looking for a wired connection, use a USB cable or an HDMI port to connect your devices. The wired connections will ensure a lag-free connection. 
Conclusion
We have just covered everything there is to know when you want to watch a movie on TV through your phone but if you missed anything following is a short conclusion:
You can watch any movie or video from your phone on TV through a USB cable, casting device, or by mirroring your phone screen onto the TV. 

The important thing to remember is that your TV and your device should both be compatible with a connection. 

In the case of USB cables, your phone should have a physical copy of the movie file.
Here we come to the end of the article. We hope it was useful and informative for you. Happy Watching!