How to unrestrict someone on messenger when you have accidentally restricted them? If you find yourself saying, 'I can't unrestrict someone on messenger' because of the involved technicalities, then this guide is all you need.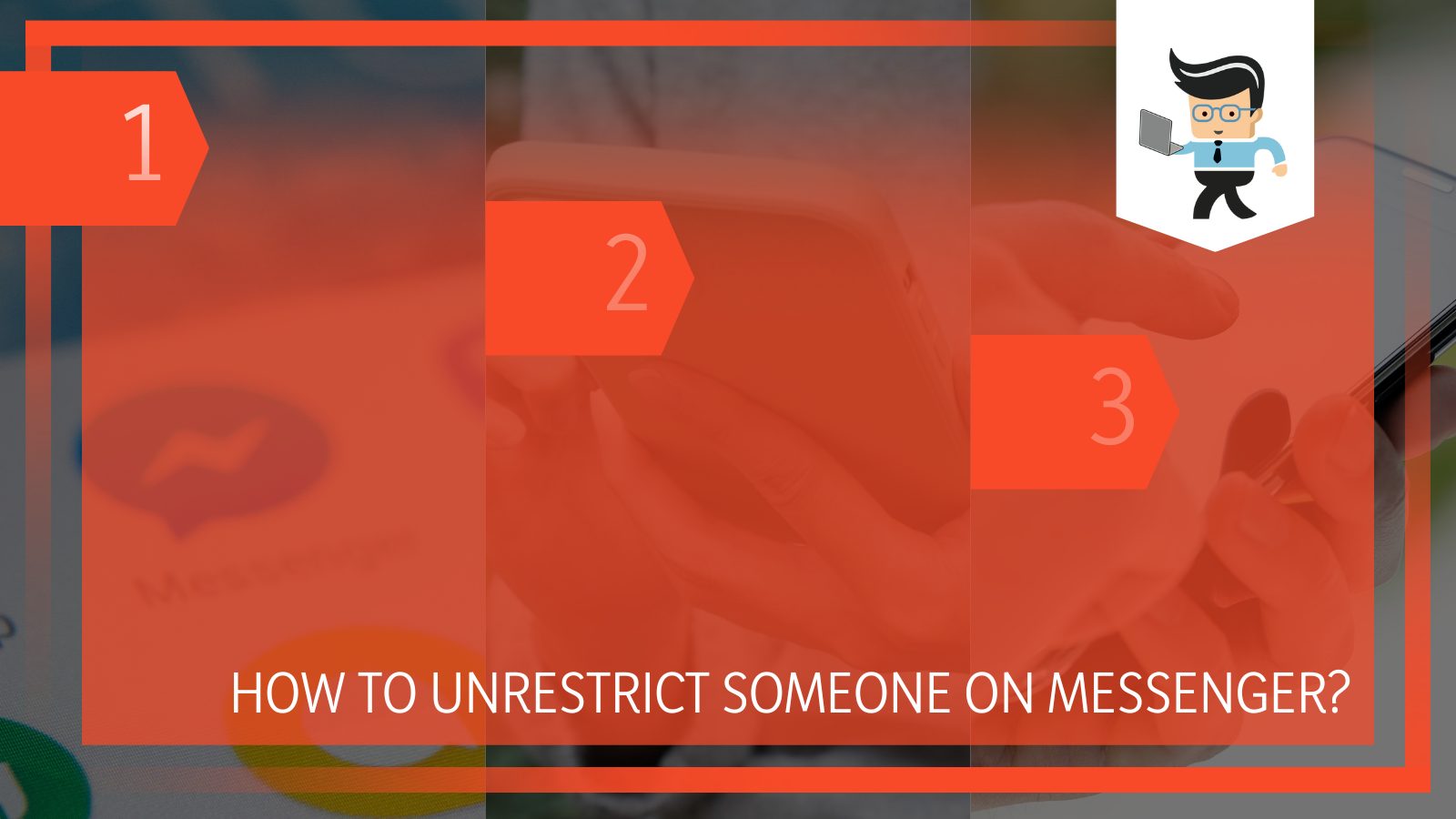 The good news is that the issue is something that can be quickly dealt with without the restricted person having any clue or any notification about it.
In this article, we will look at this problem in detail in a step-by-step manner while focusing on the Andriod and the iPhone applications.
How to Unrestrict Someone on Messenger in the Simplest Way Possible?
The simplest way to unrestrict someone from
Messenger messages
is by simply heading over to your
app settings from your profile
. After that, go to the privacy menu. In the privacy menu, tap on the restricted accounts options. From there, you can easily unrestrict anyone.
For the longest time, you could restrict people on Facebook, which was a great feature. The restricted friends would interact least with you, could not comment on your stuff, and also wouldn't be able to see what you are up to.
All of this was possible without having to unfriend them or block which might be awkward in some situations. So this feature has been very popular, and recently, it was introduced in the Messenger application by Meta, which gained even more popularity.
Messenger and the people there can be tedious when they have nothing better to do than texting people all day.
The second they would see someone online, they would shoot a text and start up a conversation. According to the unrestrict feature, you can do the following things and keep your piece of mind:
No calls or messages from the restricted person
Conversations are removed from the said person
Your last seen or active status will not be visible to them, and neither can they see when you have read their texts
The same goes for the person as well: You cannot see their online status and send them messages or calls.
So, all in all, it is a pretty sweet deal if you want some privacy, but what if you want to unrestrict them and get them in your life?
1. Open Messenger Application
These steps will help you to unrestrict anyone that you want to on your Messenger application so follow them till the end. The first step is to get the Messenger app if you do not have that already if you want to restrict someone.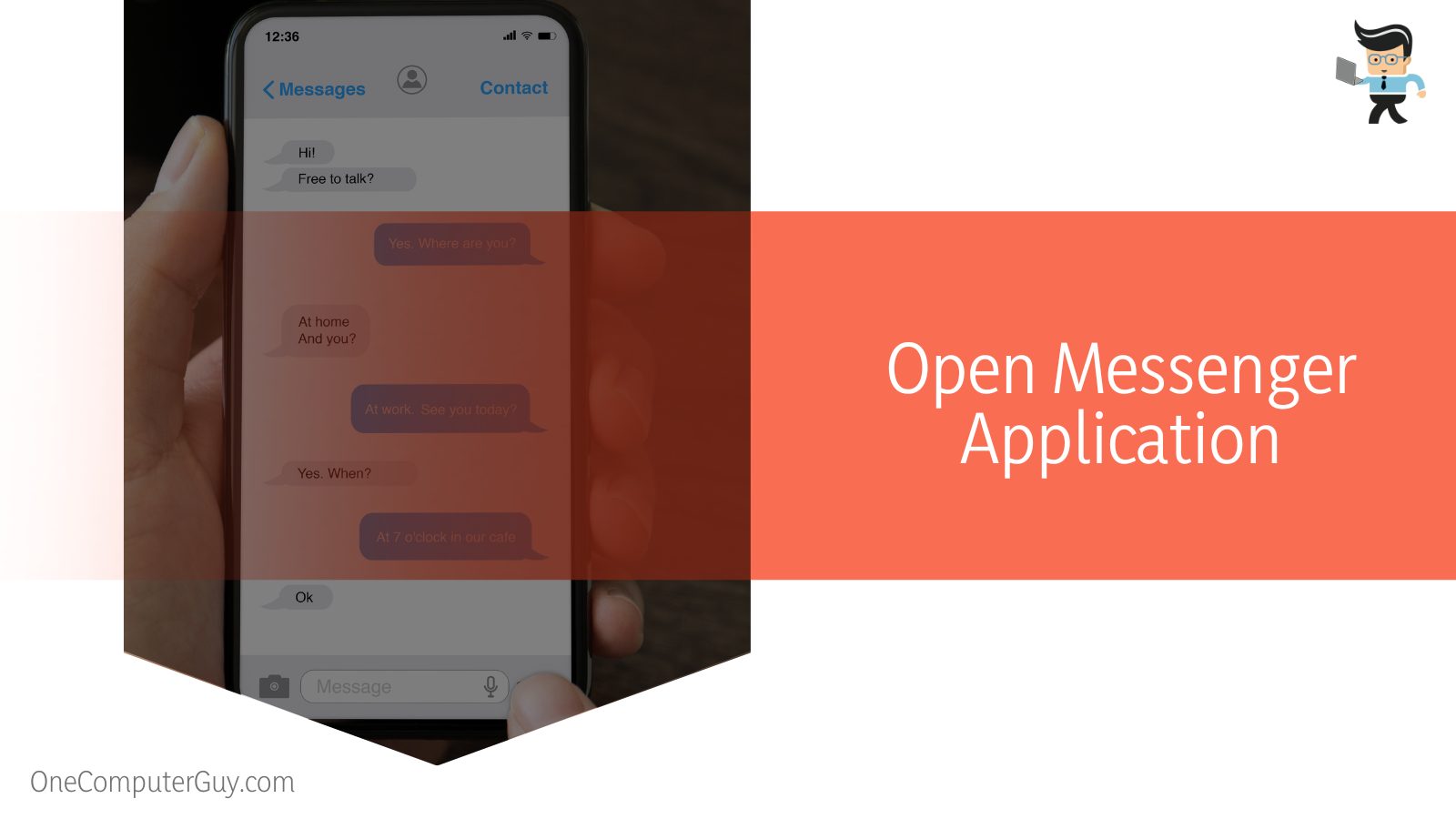 Make sure you have the latest version of the app and that there is enough storage on your phone for its updates. If you do not have the latest version, make sure to update it accordingly and turn on the self-updating feature if you would like.
The Messenger app is a great way to get in touch with people from all around the world, but the only problem is that now you are amidst the virtual population, and anyone can get in contact with you.
So in order to make it a safer environment, Meta came up with the restricting option, and we know fairly well by now what it does and what it is capable of.
So use this option mindfully to keep your privacy intact and also to keep yourself safe from unwanted distractions.
Now in the case of unrestricting anyone from your account on Messenger, that person must be restricted first, and after that, you can proceed to unrestrict them when you want to.
2. Go To Your Profile
Your profile on Messenger is the same one that you have on Facebook. You can check this by comparing the same display picture, name, and various other fields of pieces of information. So the next step after getting the updated version of Messenger is going to your profile.
In the top corner, you will see the icon that represents the settings. Click on it, and you will be directed to the settings.
Like any other settings, these settings will house all the possible information about your profile and preferred settings currently in place. Most of these settings will be on default but if you are looking to give it your own touch, by all means, go for it.
This will only help you understand your presence on the application and also in the presence of other users.
3. Go To Privacy
From the various options in the settings, please choose Privacy and settings. In these settings, all the information about your privacy will be given.
Make sure that you keep these in mind and go through them mindfully, as these can help you secure your account to a great deal which is always helpful in any online social platform.
From these privacy settings, you can also add certain people to your closer circle that you fully trust. This section of the app can be very useful if used in the proper and helpful way. So make sure to check the internet and other forums to make the best use of these settings.
4. Go To Restricted Accounts
In Privacy and Security settings, you are now supposed to go to the tab that says Restricted Accounts. This restricted account list will show you the list of all the accounts that have been restricted from your account.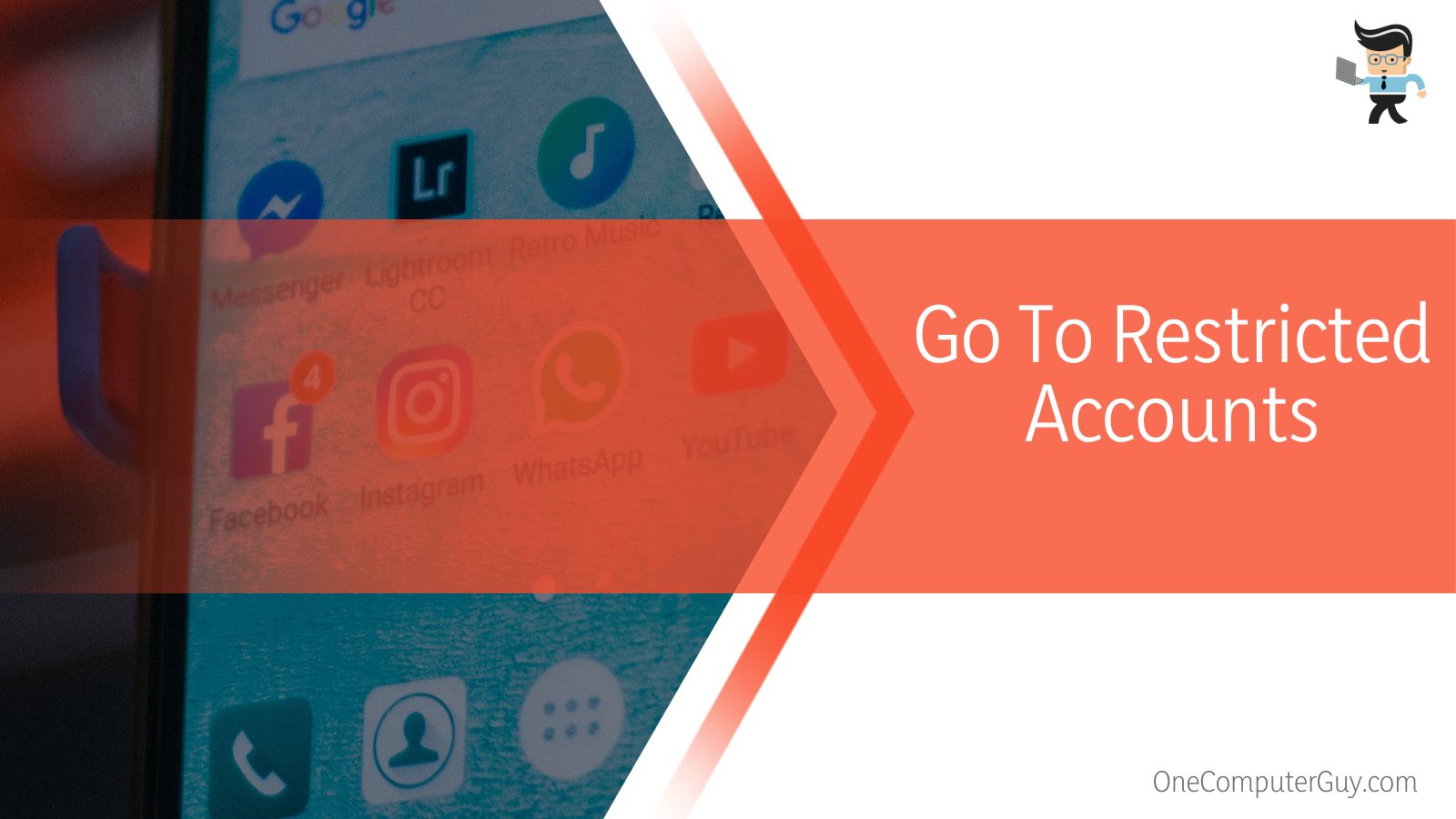 These accounts will not be able to see your online status, send messages, or make phone calls.In the same way, these are all the accounts that you cannot call or message or see when and for how long they are active or were active last time.
So restricting business on Messenger and on Facebook is a two-way street. Whatever you are trying to restrict anyone else from, you will also be restricted from the same thing from their profile.
5. Unrestrict At Your Convenience
The last step in the process of unrestricting someone on Messenger is unrestricting the people you want from the list in the settings. You can only unrestrict one person at a time, and a collective restriction cannot be done. By unrestricting anyone, the person can do the following activities:
They can see your profile
They can see when you are online and when you were last seen on the application
They can send you messages and calls
They can see the previous chats they had with you
They can also see when you have read their messages and if the message was received by you or not
They will not be able to see your status
Now you know how to unrestrict someone from Messenger. Make sure you give the unrestricted a proper thought because there must have been a reason that you restricted them in the first place.
The rest should be all good without any problem. Keep in mind that even though the person who is being unrestricted, won't get a notification, they will just see your profile appear in his chat settings.
Sometimes you might not be able to unrestricted someone on your Messenger, and there are some reasons behind this, so let us look at them:
You might have a slow and interrupted internet connection
The person might not be restricted in the first place
You might be using an older version of the Messenger application
You have tried to perform the same task many times in a small span of time
Try and wait till these points have passed, and then you can proceed to move the restricted accounts to the unrestricted list.
FAQ
– How To Unblock Someone on Instagram Messenger App?
You can simply unblock people by going to their profile or from the settings. The person will not be notified that they have been unblocked, but if they ever try to search or visit your profile, then they can most definitely see your profile and pictures if it is open.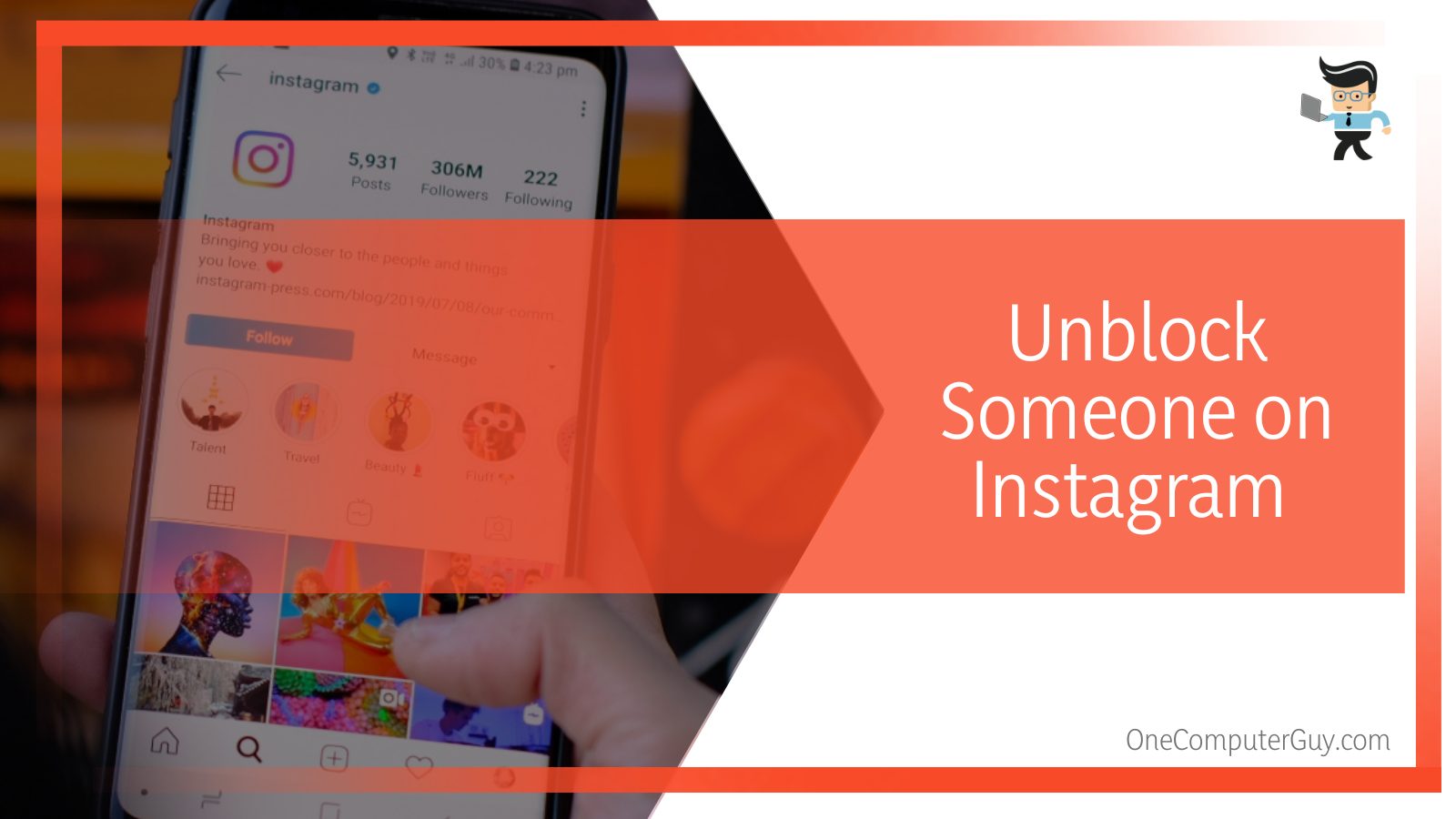 The only reason why you cannot unblock a person on Instagram is the reason that they have blocked you, and you cannot seem to locate their profile.
In any case, Instagram confirms that it will never send any sort of notification or message when you block someone, unblock someone, or if you are blocked or unblocked by someone.
So you are free to keep whoever you want and whoever you do not want. 
– How Can I Check and Confirm If Someone Restricted Me on Facebook?
The best way to see if you are restricted by someone is by going to their profile and checking the information under it. If it appears empty and you cannot see anything, then it is most likely that they have restricted you from their profile.
Sometimes, the place might be empty because they have hidden all of their information, not just from you but from their profile. So be very sure before you assume that someone has restricted you from their profile.
Facebook will never tell you or notify you that you or anyone has been restricted. 
– Does Restrict Someone on Facebook Mean That They Are Restricted on Messenger Too?
No, restricting on Messenger and restricting on Facebook are not related. Restricting from one application does not mean that they will be also restricted on the other. However, when restricting someone on either of the platforms, you will get an option to do the same on the other one.
Even though the restrictions are the same which include the least interactions with your profile and posts, the process is to be repeated for each person that you want to restrict on Facebook and Messenger separately.
This may be annoying sometimes because the person has the same profile on both platforms and Facebook and Messenger are like sister apps under Meta.
But till now this is the case, but we can hope that in the future, restricting one person on one app should ask if we want to restrict them under various platforms under the banner of Meta.
Conclusion
Removing someone from the restricted list on Messenger is an easy-to-do ask which has been explained in great detail above, but if you have missed any of the important knowledge, we have gathered the important points for you here:
You can unrestrict anyone on Messenger from your Privacy settings on your Messenger app on your Android or iPhone device.
Head over to the Privacy settings and go to Restricted accounts, from where you can easily unrestrict anyone you want to.
Restricting on Facebook and Messenger are the same things but are two processes that need to be performed for even a single person's account.
If you restrict someone, they cannot see your online status, last seen status, your extended profile, send you messages or calls, and lastly, when you have read their last sent message.
The restriction goes both ways and can be unrestricted by the person who started first.
Here we come to the end of the article. We hope that this article gave you all the necessary information required for you to unrestrict someone on Messenger. Stay safe!