How to reply to amazon messages on the web and on the phone through the application? Replying to amazon messages is quite easy and does not require any prior experience or expert knowledge.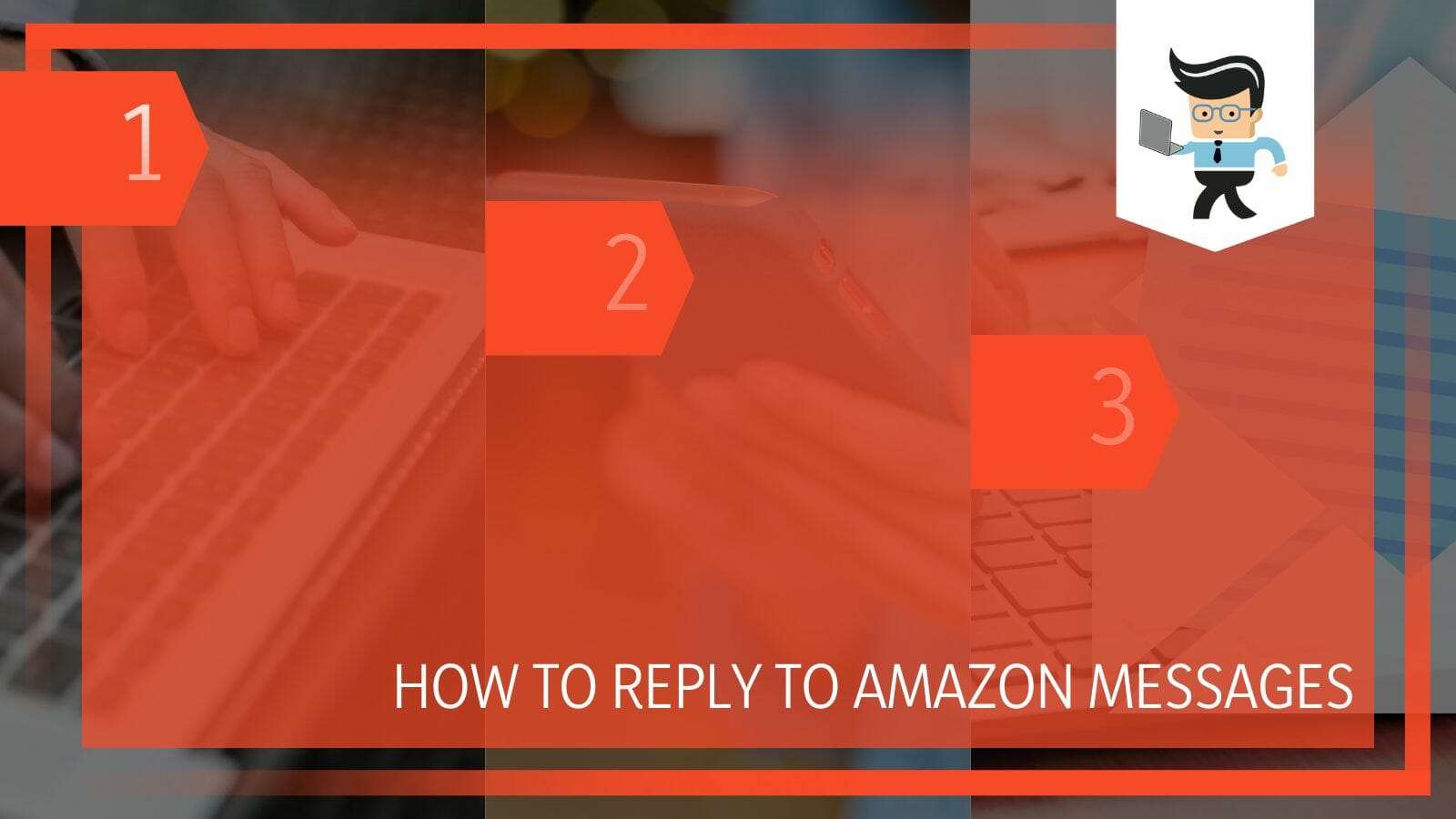 You can reply to and view the messages from buyers through the buyer-seller messaging service provided by Amazon to its sellers.
In this article, we will take you through the process of replying to any and all messages on the Amazon platform and also what approach you should keep when replying to them for maximum profit. 
How To Reply to Amazon Messages on Website and App?
You can reply to Amazon messages from your Amazon account on your phone or computer through the buyer-seller messaging service. You can find this service on your Amazon account and it is free of charge whether you are a seller or a buyer. 
Amazon has a great feature when it comes to selling products, and that is the real-time chat feature between the buyer and the seller. This helps both parties understand the product and also in selling it through good customer service.
The messaging service is available to everyone on the Amazon Marketplace and can be used whenever you want. So if you are a seller, make sure to use the feature and know exactly what you are selling. 
Amazon has a strict policy about customer service, and they tend to hold their customers in very high regard. So make sure that you abide by their rules because you are ultimately representing them on their platform to the buyers. Before you hit send on the message, make sure that the message is courteous and is not in a rude tone.
Following is a step-by-step procedure that you can use to reply to messages on your Amazon account: 
– Step 1: Log In to your Amazon Account
The first step is to log in to your Amazon account. Make sure that you put in the right password and the account. Messaging from another account regarding your order is not a criminal offense but hints at foul play, so be vary if that.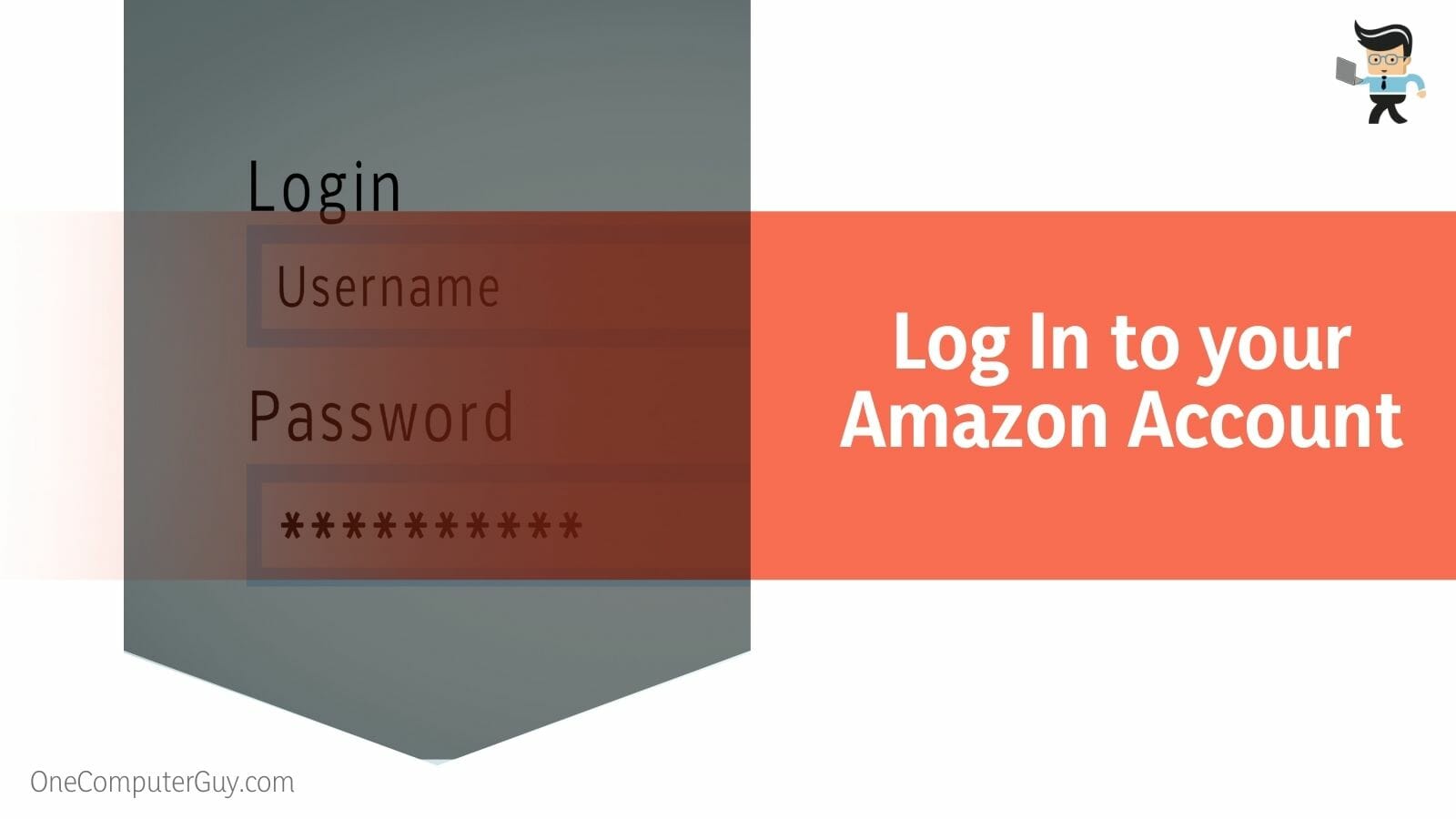 You can make an Amazon account easily using your google account email address or any other email address that you currently own. You can also give your phone number on the account. One of the best features of Amazon is that you can look at the products available in different countries and also place orders for your loved ones while sitting in another country. Make sure to check this feature out if you are in a similar condition. 
– Step 2: Go Into Orders
The next step is to go to the orders on your Amazon Account. Here you will have all the placed, received, and in-transit orders from Amazon.
You can look into the details of any of the placed and in-transit orders from here as well. You can also view the orders by date and by status; it is up to you how you want them to be arranged. 
– Step 3: Reply to the Messages 
On the above-mentioned page, you will be able to see all the messages and toggle between your inbox and sent items easily. All the new messages will also be shown here. You can therefore reply to any of the messages from here. While replying to any of the messages, make sure to give honest information regarding the products.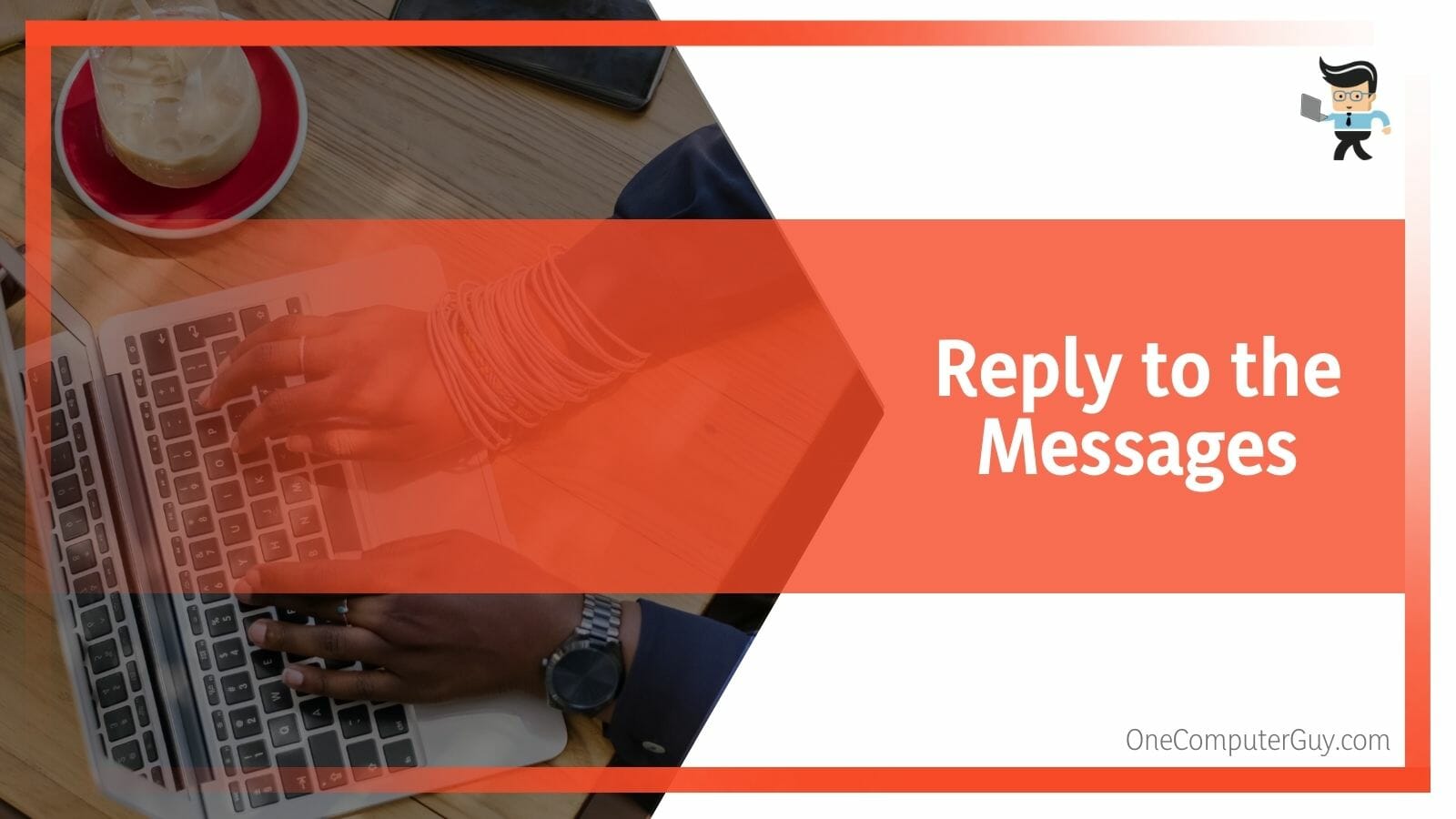 Do not talk to them more than you have to, and always make sure that they are satisfied with the information that you have provided them with. If you give false information, your account will be scrutinized by Amazon, and if found of any foul play, penalties will be awarded.
How to Activate Buyer-Seller Messaging Service on Amazon?
You can activate your buyer-seller messaging service by going to Settings<Notification Preferences<Messaging<Edit<Buyer Messages and then entering the email on which you want to receive the messages. Click on save, and now the buyer-seller messaging service is activated. 
This service is a great source of communication between the buyer and the seller. Here you can use various features to make the experience even more pleasant, like the vacation mode, which lets your buyers know that you are not available right now, and the snooze button that will snooze all your notifications until the time you turn the snooze off. Amazon has a strict policy when it comes to buyer and seller communication, so make sure you only send the permitted messages according to the policy. 
FAQs
1. Will I Get an Email About New Amazon Messages As a Buyer?
Unfortunately, no, Amazon will not send you an email when you have new messages on your Amazon account. You will only receive notifications on your device, which is used for logging into the Amazon account when you have a new message or reply to older messages. The best way to make sure that you miss no messages is by having a good internet connection and also by periodically checking the Amazon application or website.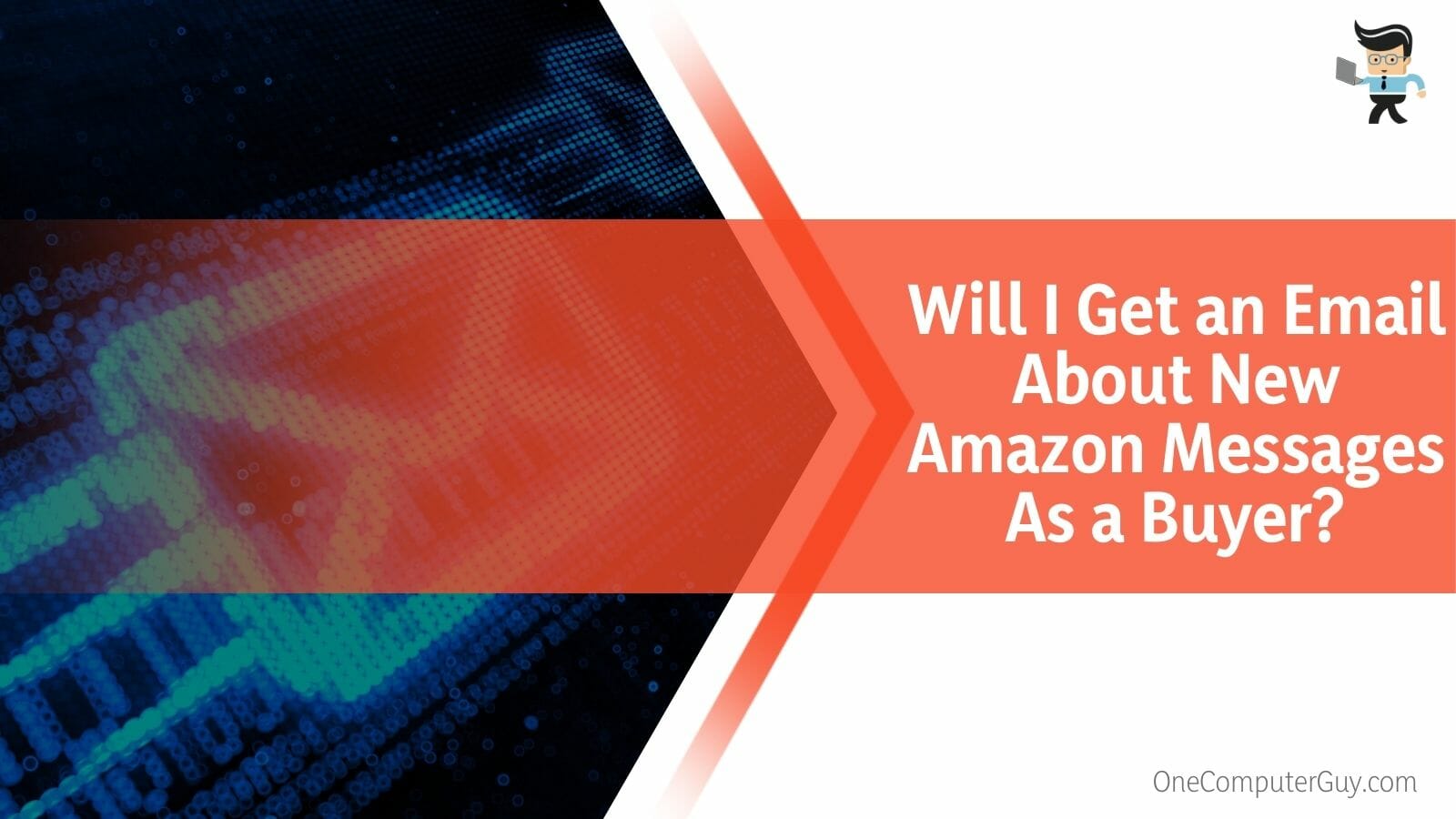 You can however set permissions to receive emails and text messages when there is news regarding your orders. By doing this, whenever you place a new order, pay for it, and also when the order is confirmed or in transit, you will receive an email explaining the current status of your order. 
2. How Long Can We Keep Old Amazon Messages?
You can keep your old Amazon messages as long as you want to, but after 18 months or 547 days of inactivity on your account, everything related to the account and the account itself will be deleted.
So make sure to keep some activity on your Amazon account. All the customer service messages are stored in real-time, so until your issue is resolved, the messages will remain there and after 30 days of resolution of the issue, those messages will be deleted.
You can also set your message retention period according to your needs from the settings on the Amazon website or application. Make sure that you do not share the messages with anyone, as they are confidential between the seller, buyer, and Amazon. Also, practice the highest form of courteousness and humbleness while talking to the buyers. 
3. Who Can See My Amazon Messages?
Only you and Amazon can see your Amazon messages. This is because Amazon wants to make sure that the seller and the buyer are conforming to the rules and are not breaking them. This is to ensure the safety of the buyer and the seller. When an employee reads or scans your chats, you will not be notified.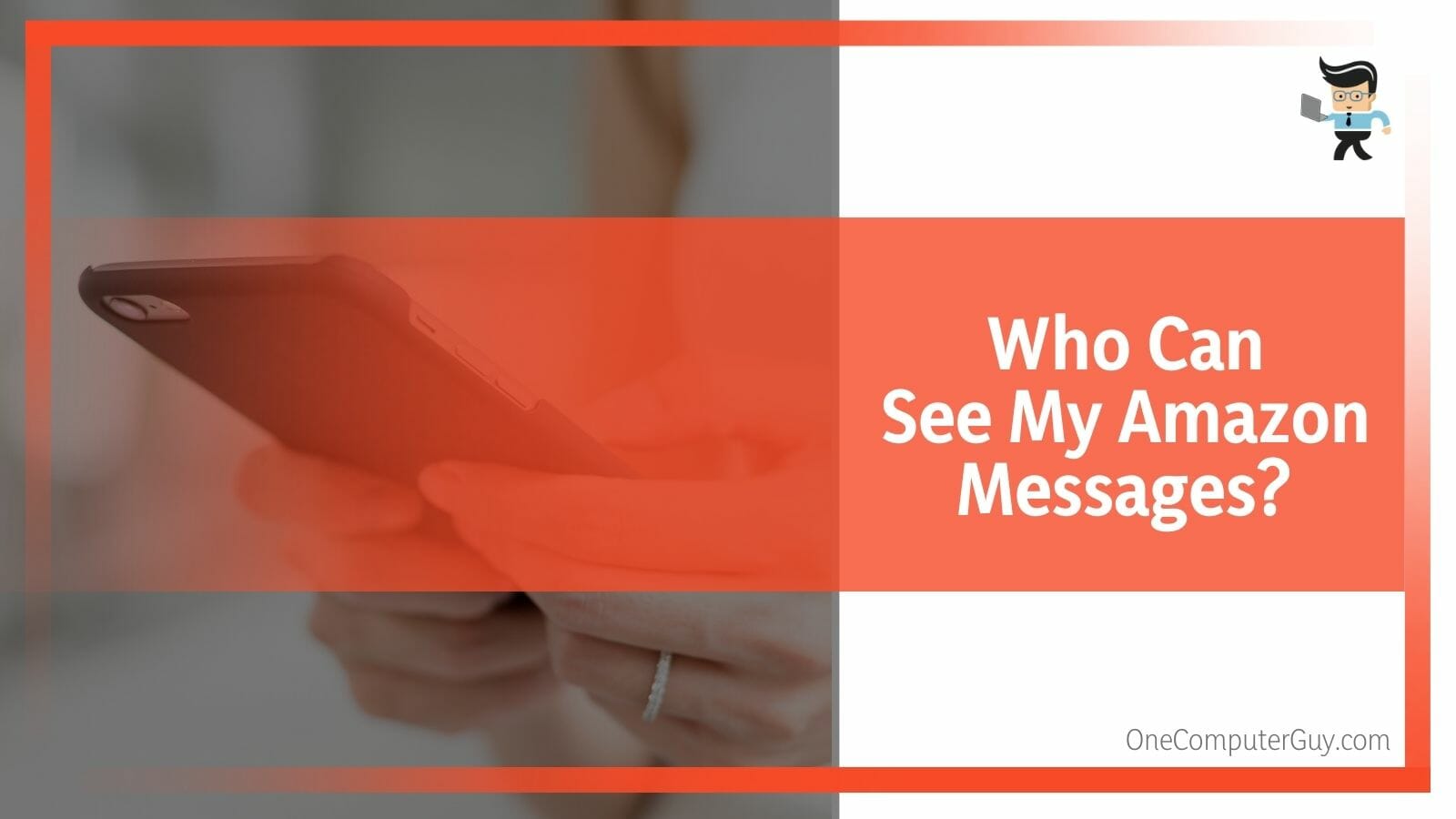 It is a stealth procedure, and there is no way of knowing when or how it will be conducted. All you can do is keep your messages as professional as you can and make sure to comply with Amazon's policy on buyer-seller relationships. This will guarantee a smooth process of dealings on Amazon for you and your account, whether you are a seller or a buyer. 
Conclusion
In this article, we brought you all the information on how you can reply to messages on your Amazon account from sellers or buyers, but in case anything was unclear, here is a short conclusion of the article: 
You can use the buyer-seller messaging service by Amazon to reply to messages from all buyers regarding orders.
You can see all the messages by logging into your Amazon account and going to the orders tab where you will find the messages tab with the inbox and sent items.
If you give false and misleading information, your account will be scrutinized by Amazon, and if found of any foul play, penalties will be awarded that can ban you from selling on Amazon anymore.
Make sure to give adequate and only the most correct information to the buyer and satisfy them with the answer.
Do not disclose the buyer's information on any other platform or use it for any malicious purposes.
Here we come to the end of the article about Amazon messages and how to reply to them. Make sure to always be courteous and civil while replying to the sellers or the buyers. Happy Selling!