How to put Aftershokz in pairing mode is a piece of vital information to know if you own an Aftershokz, now known as Shokz, headphone.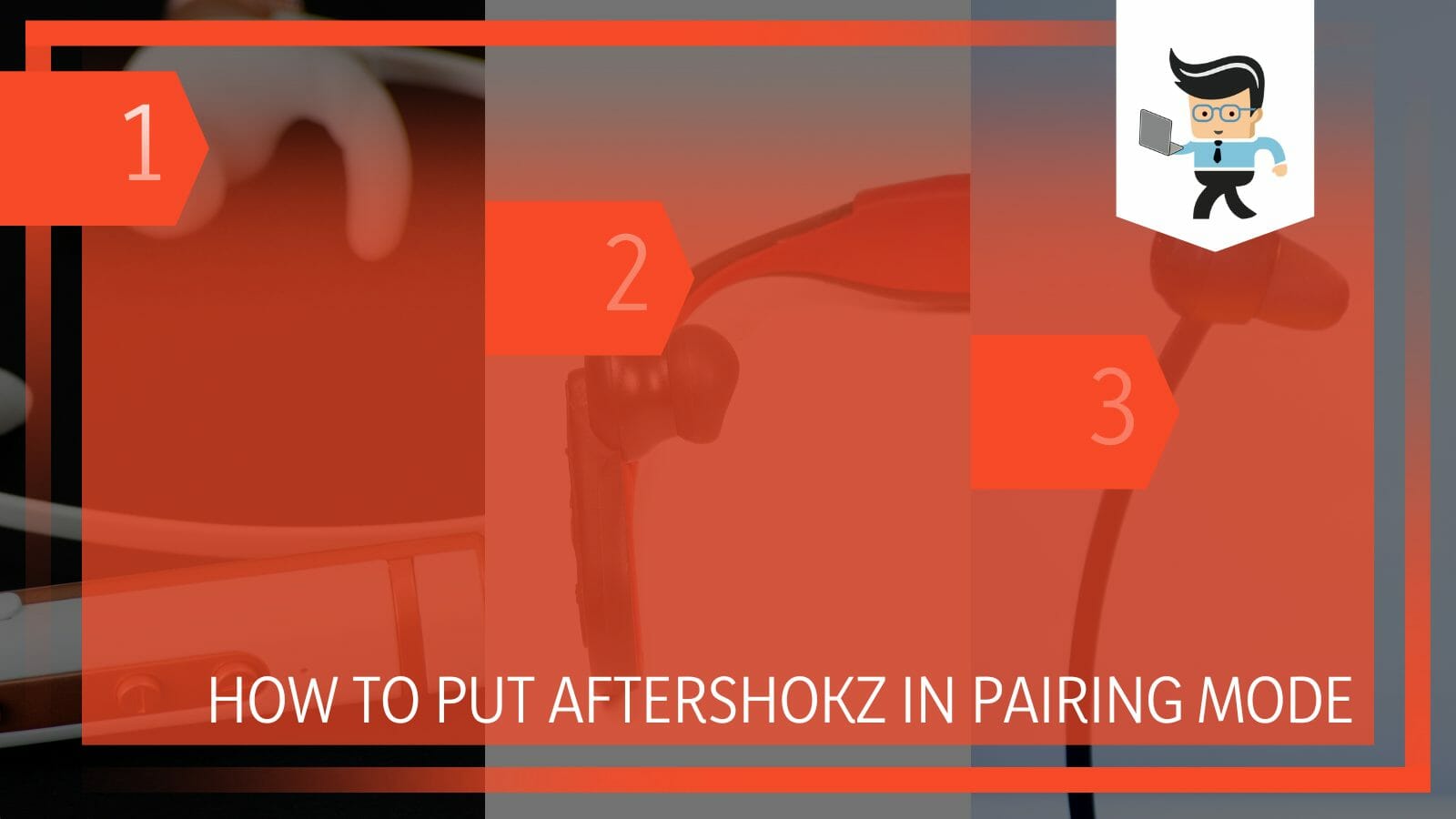 Knowing how to set your headphones in pairing mode allows you the ability to connect them to any device, whether it's a laptop, smartphone, or tablet.
In this profound guide, we will show you different ways to to pair your headphones to multiple devices, including your Android, iOS, and Windows devices, so you can continue to use the same headsets if you switch devices. Let's get right to it, shall we?
How to Pair Your Aftershokz Headphones With Your Devices
You can pair your aftershokz headphones with your devices by turning on your headphones and then turning on your device. The headphones will automatically go into pairing mode, but you will have to put the device into that pairing mode as well. Then you can pair them both.
– Putting a New Aftershokz Bone Conduction Headphone into Pairing Mode
If you just got your headsets and you're looking for how to pair Aftershokz Aeropex or other Shokz headphones, this guide is for you. Your headphones will be in pairing mode right out of the box.
All you have to do to pair Aftershokz headphones is:
Take them out of the box and make sure they are completely charged.

Switch on your device's Bluetooth

and make sure the Bluetooth is set to "Discoverable" by all devices.

After following the step mentioned above, press and hold the power button of your Aftershokz headset for about five to seven seconds.

Your Bluetooth device should start scanning for available compatible devices.

Once your device sees your headphone's Bluetooth service, you should see the name of your headphone on your device list.

Click on the name of your headphone

; the name may be different, depending on the model you have.

Your device will start connecting to your headphone.

Then, you will be asked to enter a code on your device to pair your Aftershokz.

Pairing

codes are often "0000" or "1234."

Enter either of these codes, and your device should be connected to your headset.
– Pairing Aftershokz Headset to a Different Android Device
Aftershokz pairing can be done easily if you've had your headphones and have been using them with a different device and would now like to pair them to a new Android smartphone or tablet.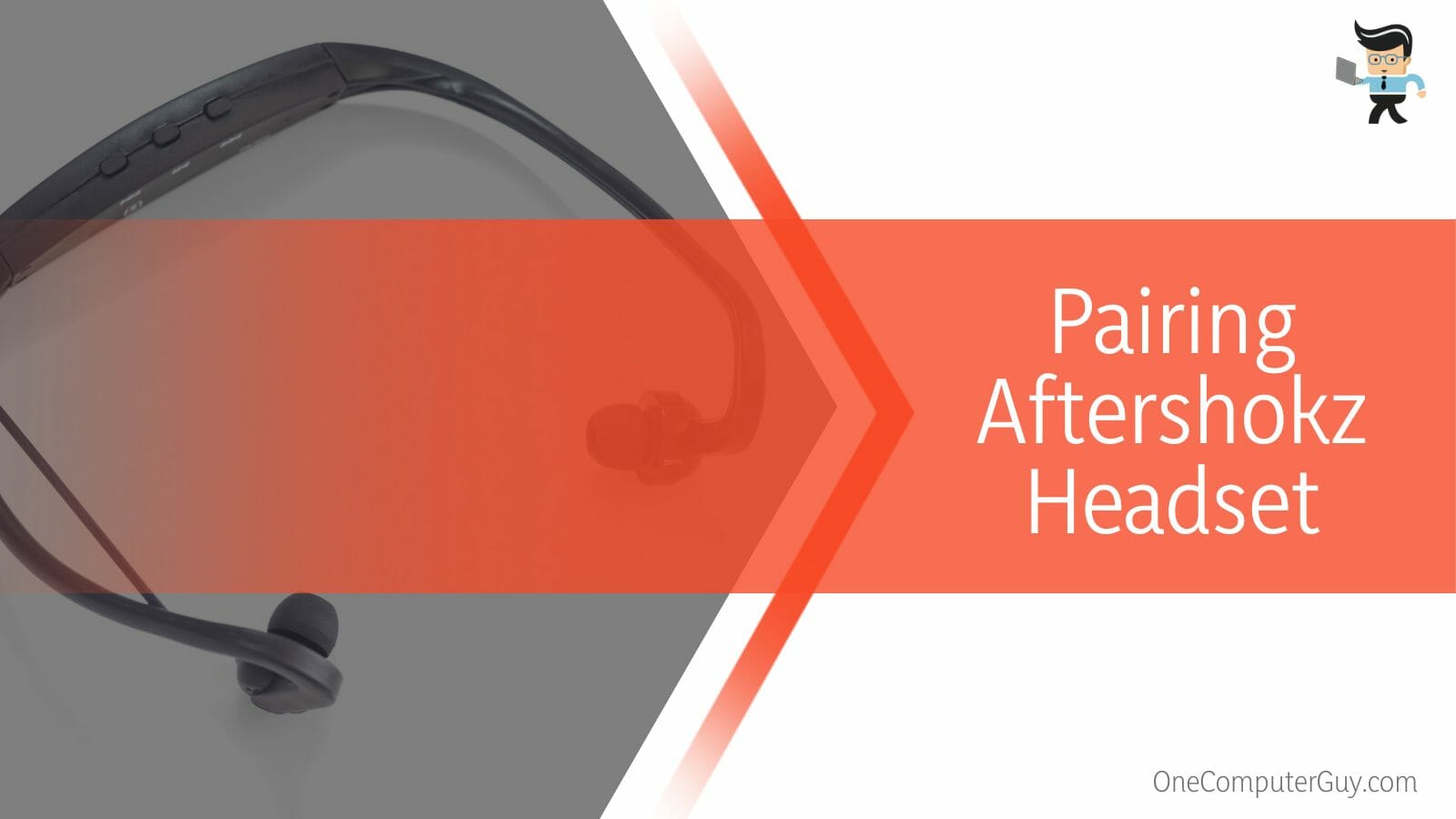 You can do so easily by following the steps below:
Unlock your Android phone or tablet and swipe down the notifications panel.

Select the gear icon at the top-right or bottom-right side of your device to go to the settings menu.

In the settings menu, choose "Connections" or "Network and Connections," depending on your phone's settings menu.

Choose "Bluetooth" on the next window and toggle it on.

Now, turn off the Bluetooth service on any other device you may have connected your Aftershokz to.

If you leave the Bluetooth service of previously connected devices on, your headphones may connect to them automatically instead of waiting to get scanned and paired to your new device.

Once you've made sure that all previously connected Bluetooth devices have been turned off, the next thing you want to do is

turn on your headphones

by holding down the power button for a few seconds.

The headphones should start blinking blue or have a steady blue light indicating that it's not connected to any device and waiting to be paired.

Now, go back to your Android device and

click on "Scan"

to search for available Bluetooth devices.

The name of your headphones should appear on your list of Bluetooth devices.

Click on it, and your headphones should connect to your device almost immediately.

If you're asked to enter a pairing code, you can enter "0000" or "1234" or check your headphone manual for the right code.
– Pairing Your Headphones to Your iPhone
Aftershokz bone conduction headphones work with Apple devices, including iPhones.
To pair your headphones with your Apple devices, all you have to do is:
Turn on your headphones; to do this,

press and hold the power button for a few seconds

until the LED light starts flashing.

On your device, go to your settings menu and select "Bluetooth" to enter your Bluetooth settings.

Toggle on the "Bluetooth" service and wait for your device to find your headphones.

Also, you can

turn on your iPhone's Bluetooth

from the "Control Center."

Your device should start searching for available Bluetooth devices.

When it finds your headphones, it will display them in a list.

Select your headphones from the list to initiate the pairing process and click on "Pair."

If prompted, enter the PIN or passcode for your headphones; this is usually either "0000" or "1234."

Once the pairing process is complete, your Shokz headsets should be connected to your device and ready to use.

It is worth noting that the specific steps for putting your Shokz headsets in pairing mode may vary slightly depending on the model and type of headphones you have.
– Connecting Your AfterShokz Trekz Air Headphones to Your MacBook
Besides working on iPhones, Aftershokz bone conduction headphones also work with MacBooks.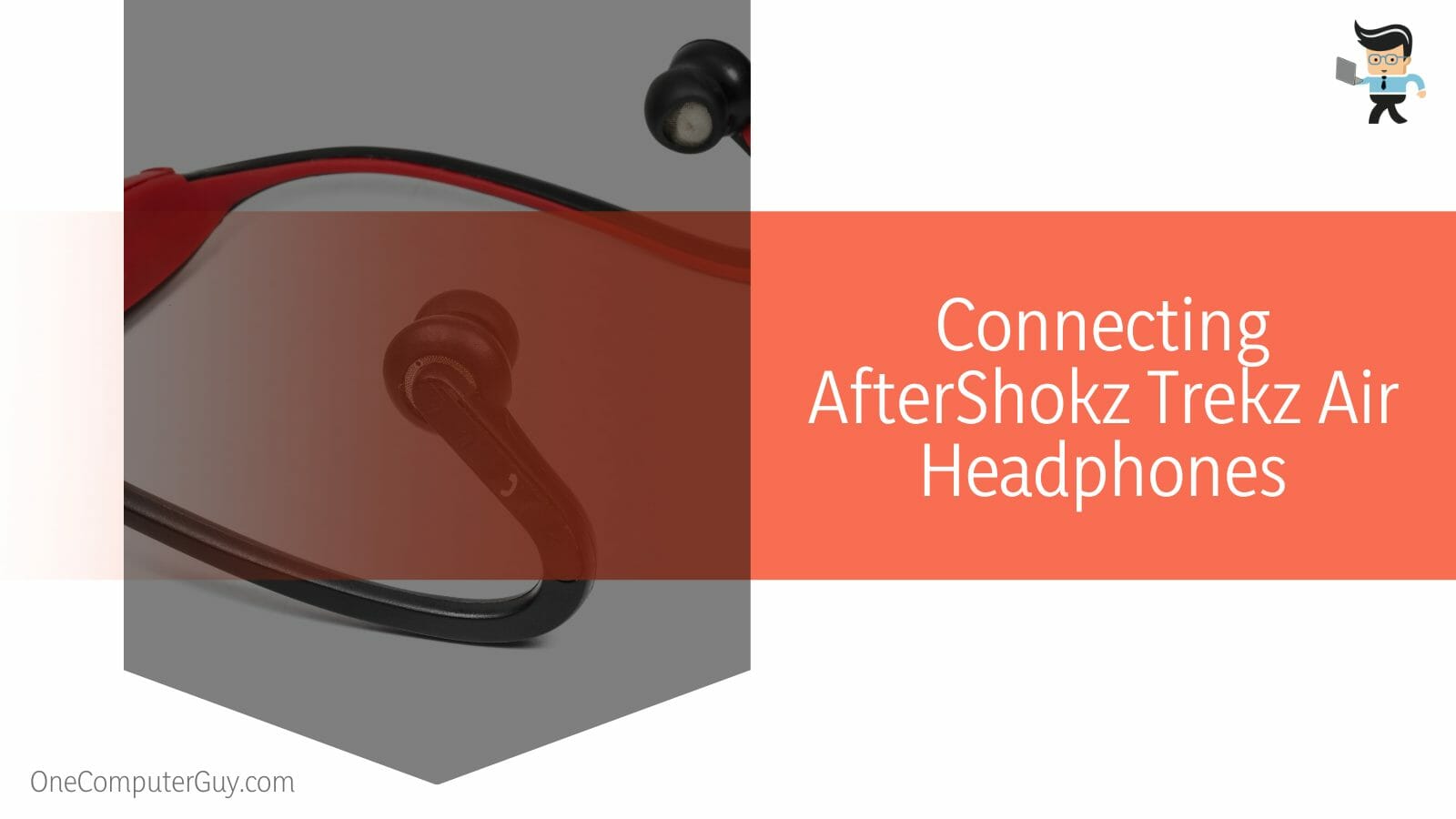 You can pair them with your Apple laptops by following the steps below:
Tap on your Mac's "Apple" logo located at the top-left corner of your display.

After this, you have to choose "System Preferences" from the list of options.

Turn on your headphones and

make sure no Bluetooth device is close

to your vicinity.

Tap on the Bluetooth logo, and your computer should start scanning for new devices.

Your Shokz headphone should come up in a list of available devices.

Select your headphone from the list, and your computer should form a connection with your headphones.

Once both devices are connected, the headphones should flash a blue LED light, and you should get a voice notification that says "Connected."
– Pairing Your Aftershokz Headphones to Your Windows Devices
Wondering how to pair Aftershokz Opencomm and other Shokz headsets with Windows? Well, this guide is just right for you.
You can easily pair them with your laptop or PC by following the steps below:
Click on the search icon or search bar beside your start menu and

enter "Bluetooth

" to go to your Bluetooth settings.

Alternatively, you can click on the upward arrow on your taskbar, right-click on the Bluetooth icon, and

select "Add a Bluetooth Device"

from the options.

Once you're in your Bluetooth settings, turn on your Aftershokz wireless earbuds or headphones.

Make sure that all the devices the headphone has been previously connected to have their Bluetooth services deactivated.

Once your headphones are on, select the "Add a device" option in your settings menu and your computer will start searching for your headphone.

You should see the name of your headphone appear on the list of available Bluetooth devices.

Select your headphone name, which will depend on the model, and your computer will try connecting to it.

If you're prompted to enter a security pin, simply input "1234" or "0000" in the dialog box.

Your Bluetooth pairing should be done and your headphones should be available for listening to music, making calls, watching movies, and more.
Conclusion
The steps listed above are sure to provide you with answers on how to turn on Aftershokz, how to connect Aftershokz to new device, how to connect Aftershokz to Android and iPhone, and how to pair Shokz Openrun, Shokz Openmove, and other Shokz headsets, regardless of the operating system you have.
Here are some tips to bear in mind when connecting your headphone to your computer, tablet, or smartphone:
Most headphones use "0000" or "1234" as their pin, so you can try using them if you're prompted during a Bluetooth connection.

Aftershokz Bluetooth headphones are now known as Shokz headphones, so you may get "Shokz" on the list of available Bluetooth devices instead of "Aftershokz."

Make sure all previously connected devices have their Bluetooth services turned off so your headphones don't automatically connect to them.

Your headphones will be in pairing mode right out of the box, so just turn on your device's Bluetooth service and connect to your headphones.
Aftershokz headphones use multipoint pairing to connect to two devices at once; however, you cannot play media on both devices at the same time.
If you try using the steps we've provided in this guide, and you're still experiencing Aftershokz not pairing with iPhone, Android, or your computer, then you may need to consult your headphone user guide.