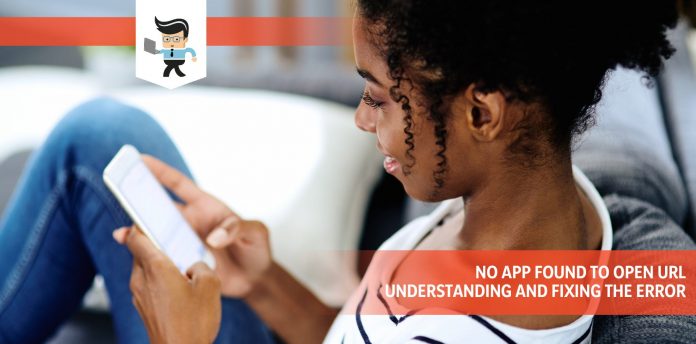 No app found to open URL is an error you get on your device when your web app or Google cannot directly open an external link from inside an app or document on your android device or iPhone.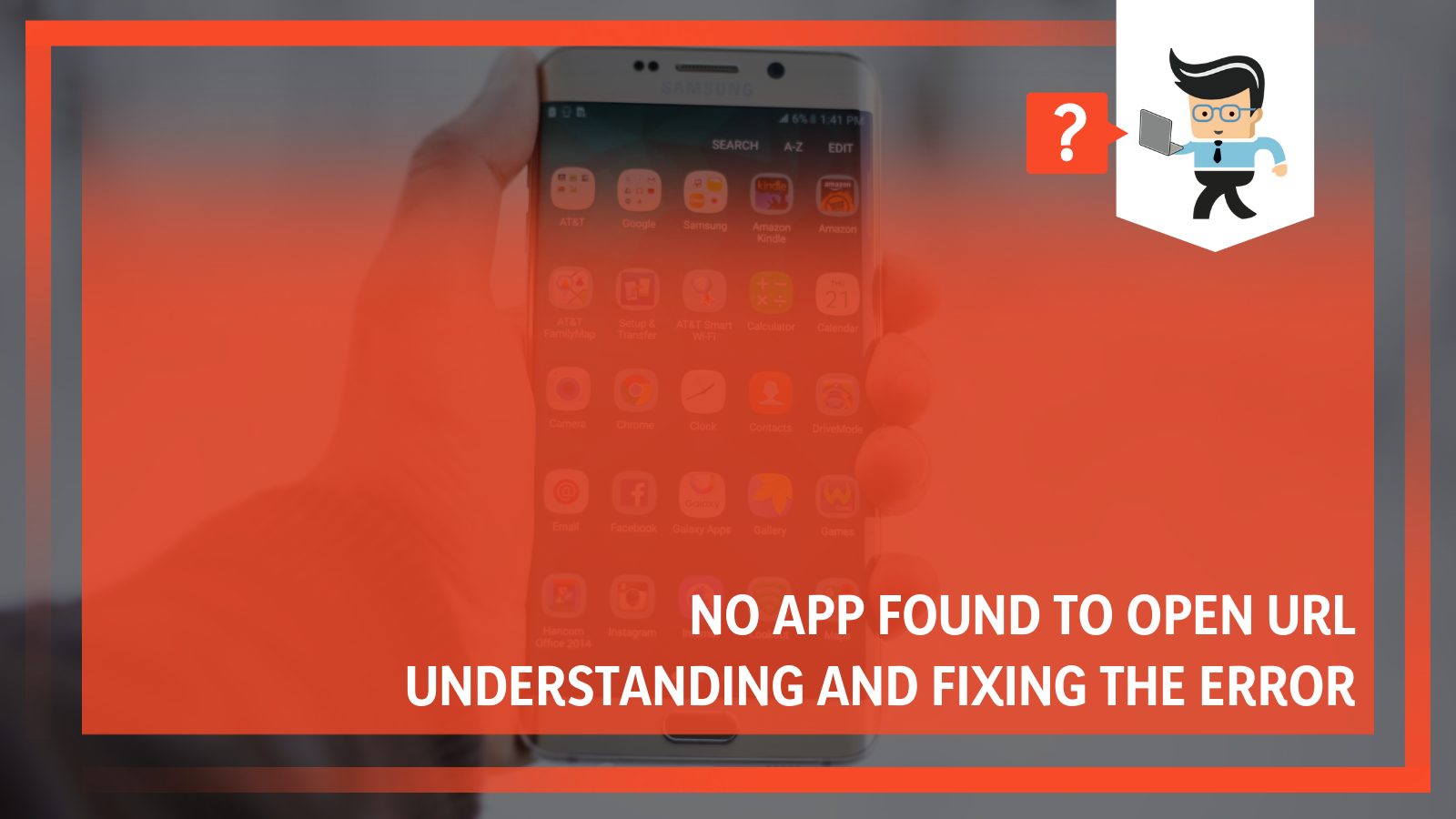 Such errors can disturb the user experience and fluidity as most users have to copy the link and paste it into the app on their phone manually.
Why Is There No App Found to Open the URL?
The no app found to open URL error usually occurs when we try to open a link from an unrecognized browser. In most cases, the mobile browser may be outdated or disabled. Likewise, it is also possible that no good browser is installed on your phone.
– Outdated Software
While such errors rarely occur as the system manages the app assignment, it is clear that the error can pop up on Apple devices at some point. If the issues that you are facing with connecting your browsers are limited to the Safari browser, the root cause could be in the app's software or the operating system.
Older iPhone models are notoriously famous for getting slower after the release of new operating systems by Apple. Similarly, in android devices, If your phone has a pending operating system update that is not downloaded and installed yet, it could potentially cause the URL issue to appear.
– Instant App Featured Enabled
Sometimes we activate a setting on our own phone that allows our Android to load a link automatically using the instant app feature, which is more like a lesser version of the complete app.
This can cause the URL issue to appear on your android device. To check if this is causing the error, go into your settings and see if the instant app feature is enabled or not.
– Cache
Sometimes the cache of your apps can gather up to such an extent that it starts causing issues with your browsing experience. Cache memory in simplest words is a chip in your device that basically stores data from your user experience.
This feature helps in faster retrieval of data. However, if you never clear the cache in your device, it could lead to several errors like this one.
How to Fix "No App Found to Open URL" Error?
There are several different fixes you can try to eradicate this error. While resetting the system app's preferences usually nips the mistake in the bud, you can always try other solutions like restarting your phone or updating your device's apps and operating system.
– Updating Operating System
It is essential to know that, unlike the Android operating systems, IOS devices do not have the ability to put the app launch management directly in your hands. Therefore, you have no choice left but to rely on the operating system to open the link in the app for you.
You can try several fixes to counter this error if it appears on your apple devices. The first thing that you should try to do is check the App Store for any new updates to your browser app. Conversely, it is also a good idea to check whether an updated version is available for your iPad OS or iOS.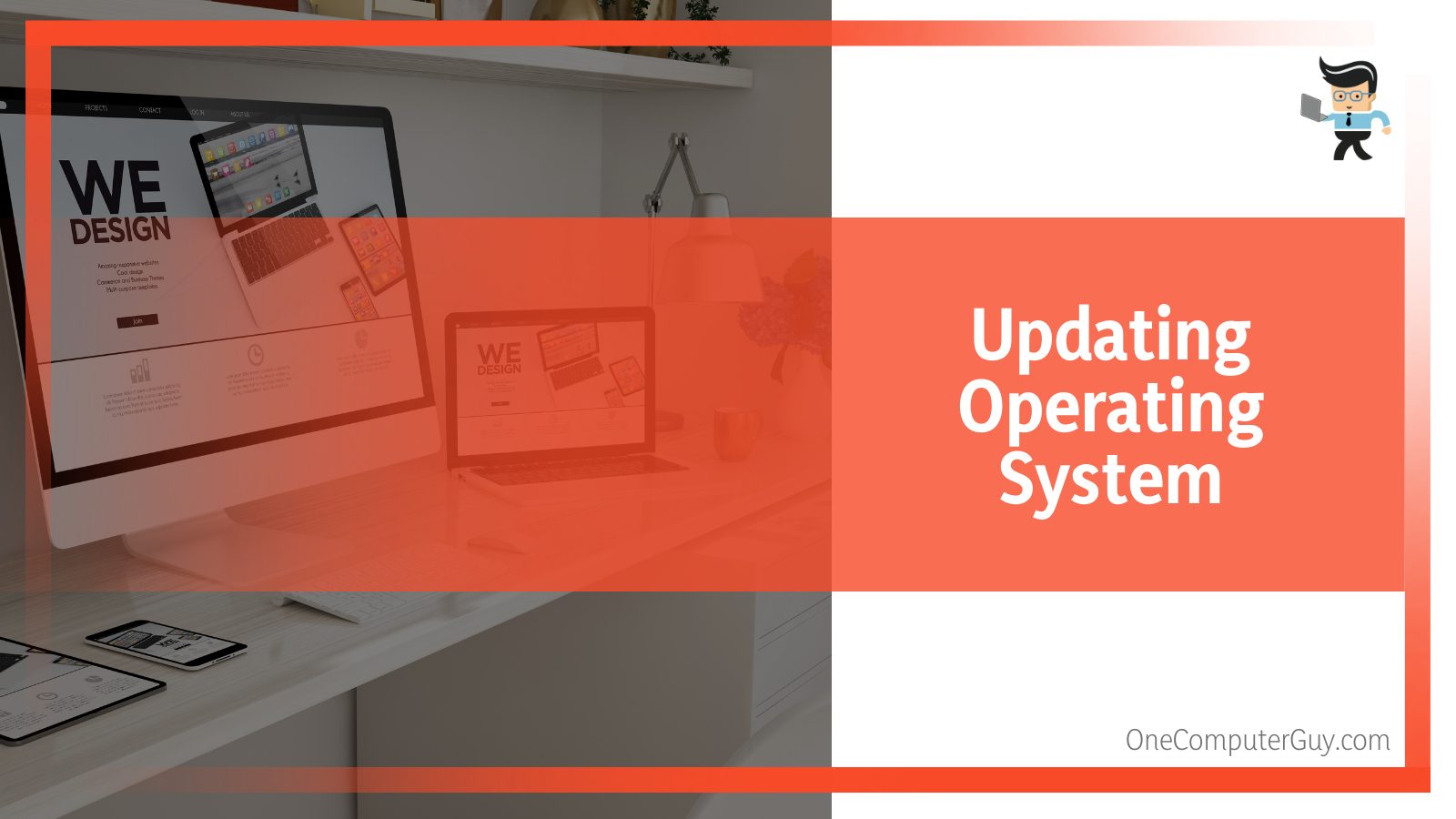 For Android devices, you will need to start by opening up the Settings application on your phone. Once you do that, you will have to go to the System tab. Inside that, you will need to click on System Update. After doing this, you have to check for the updates and download to install them on your phone.
– Updating Browser and Configuring Settings
You should constantly update the android apps on your device so that most of these common issues never arise in the first place.
It is essential to keep your browser updated continuously to avoid these errors. To do so, you will need to start by opening up the Play Store. Once you have finished doing that, you will have to click on your profile picture at the side.
From the list of options that you see, you need to select the option to Manage apps & devices. Now choose to update them all, and the issue should resolve by itself.
If this error is occurring due to the instant app feature, you will need to start fixing it by opening up the Play Store application on your phone.
After opening the play store, click on the profile pic at the top-right corner. From there, you will need to click on the Settings tab, which will take you to the General tab, where you can find the Google Play Instant option.
You need to turn off the switch beside the Upgrade Web links option for the next step. After doing this, confirm the subsequent popups, and you will be done.
– Resetting Core App Preferences for Your Android
If you cannot fix the error by trying the other fixes in this guide, you can always try and give the big push by resetting all the app settings on your device.
While this will undoubtedly solve the error, you will also end up losing other essential settings. To start off, you will need to tap into the Settings app, where you will click on the Apps option and then view all apps.
If you look to the top-right corner of your screen, you will see a More icon with around three dots. Click on that and search for the option to Reset App Settings within that list. Once you find that, you need to confirm all subsequent popups in the Reset App preferences option.
Once the resetting is done, you will be rid of the error bothering your browsing experience. If you want to reset any other app-related setting you list, you can always go into the Apps Section of your phone's Settings app to make the changes.
– Restarting Your Device and Resetting Apps
You can restart your android device to eliminate any glitches that could prevent the apps on your device from loading a web link from another page. Another thing you can also try is to force-stop all the apps on your phone.
To restart your phone, you must press the Power button on your device long enough to see all the power options. If you cannot see any change with this, try to press the combo of the Power and Volume Up keys together. Once the options are there, click on the restart, and your device will reboot automatically.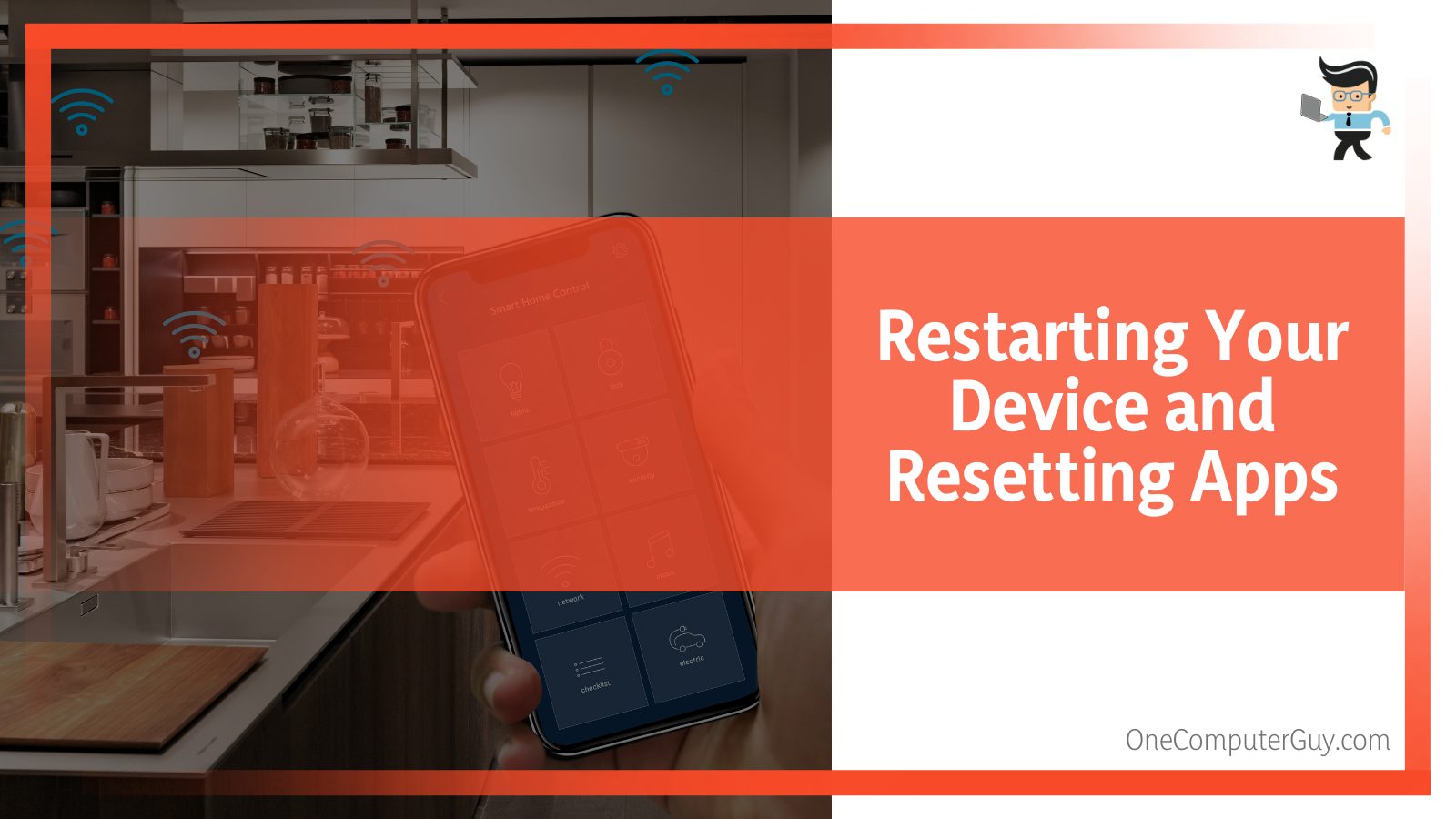 One more thing that you can try to fix the browsing error is revoking and then reenabling the target app's permissions that it requires to open up web links. You will need to start by going into the Settings app on your phone. Once it is open, scroll down in the list of apps to find your browser and tap on it.
Inside the app's settings, click on the tab titled Open by default. After this, you need to switch off the Open supported links option. You can re-enable it after a while, and it should work okay now.
– Clearing Cache and Reinstalling App
It is pretty easy to clear app cache for a browser. If you are a Chrome user, you will need to open up the Chrome menu in your browser and select the Settings option.
After making your selection, you need to click on Privacy and Security, after which you can choose the option of Clear Browsing Data. When you are asked to select a time range, make sure you pick all time and check the box of Cached data before you finally clear it.
On the other hand, if you must clear the cache of an app, you will have to start by heading into the Settings app on your phone. Once it is open, scroll down to Apps and select the app you wish to Target. First, you will need to force-stop its operations, and then you can go down to other options and clear its cache.
If your mobile browser keeps failing when you try to open up a link, you can try to delete the disabled apps from your phone.
If everything goes okay, the app will run again when you reinstall it. To start, you will need to go down into the Settings app on your phone. Look for the browser app in the app list and then remove it by clicking Uninstall.
FAQs
– How Can I Fix No App Found to Open URL on Google?
If you cannot open your links in your android phone directly on your built-in Google app, the first course of action is to look at your in-app settings to spot any recent changes, if possible.
After you reset these settings back to default, the problems will likely disappear, but if they still continue to appear, you might need to try and clear the collected cache on your device.
Reinstalling Webview can also help to resolve the issue if it continues to exist on your device, and it is always a last-minute resort to clear the data stored on Google services.
– How Can I Fix No App Found to Open URL Android Fix?
If you see that there is no app on your android phone to fix the issue of no URL found, you can try an easy and temporary fix to view that URL. Go to the chrome application on your android device and tap on its address box at the top. Once you have it selected, you should go forward and click on it and type the URL.
A better idea is to press the address bar hard for a few seconds and click on the option of pasting the URL. Wait for your link to load and view the content as it pleases you.
– How Can I Fix No App Found to Open URL Motorola?
If your Motorola cannot connect your external links to an app in your phone, you need to start by resetting all your app settings to default.
You can do this easily by going to settings, clicking on the option of Apps & Notifications, and then clicking on App Info. After this, you should click on the three dots that you see in your screen's upper right corner.
Once you do that, you will see the option to reset the App Settings, and clicking that will get you done. However, if the error is still not resolved after going through all these steps, you might need to contact the customer support team of Motorola G.
– How Can I Fix No App Found to Open Link Samsung?
If you can't directly get your external link opened with an app on your phone, you can try a few things to get your device's apps and settings working again.
The first course of action should be to inspect your app's permissions and check its base settings. If you cannot solve this issue, you can try to clear your device's cache and reset the overall preferences.
Conclusion
To conclude our guide on the standard error, it is pretty clear that the error is nothing new for most android users and can occur for some wrong links or in situations when the settings of your phone's applications are incorrect.
Since there is a lot of data in the guide as a whole, we have compiled a summary of four bullet points in the next section to make it easier for you to navigate through all the data:
The error can occur on Android and iPhone devices, making it essential for you to use slightly different techniques to remove it from each device.

It is a good idea to routinely clear the cache of the apps that you have stored on your device, and you can also try to reset the browser app's permissions for launch.

If you are not able to get your device working back to normal with simple setting changes, you can try to reset it entirely, but you should start with a restart.

Always use a good browser app, and it is equally important to update that app to its latest version so errors are minimized.
Besides the points illustrated above, you should make sure that you choose a reasonable and legitimate application as your default browser so that any possible errors are minimized and the links open okay.
If the error continues to occur on your device after trying some temporary fixes, the best thing you can do is reset the overall app settings, as this will certainly make the error disappear forever.