How to lock a folder on iPhone is fundamental knowledge, and you need to know this if you want to ensure that your private information, media files and documents are stored safely on your device.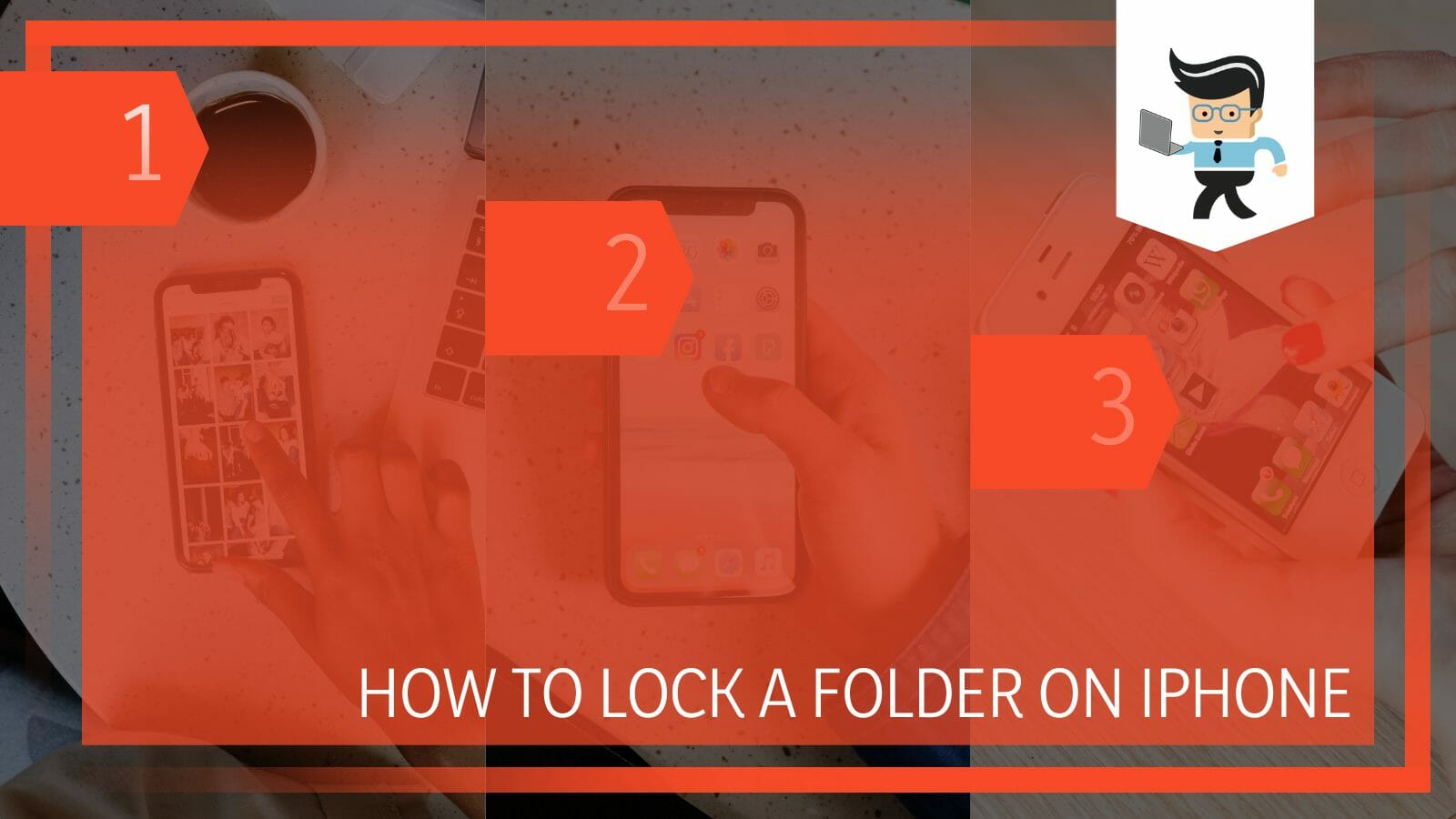 If you have content on your device that you don't want anyone except yourself to access, you will need to know how to create a secure folder on the phone that will require the accurate credentials to be opened.
It might seem like a complicated process to create a folder that will be locked against any intrusion on your phone; however, the steps you can take are simple once you understand the technique.
In the following guide, you will learn the methods you can apply to lock a folder on your iPhone with ease and effectiveness!
How Can You Lock a Folder on Your iPhone?
You can lock a folder on your iPhone using a third-party app, some of which include FileMaster, Private Photo Vault, and Locker. You can also use the standard Notes app available on iOS to put content in notes and hide them from view.
– Creating a Locked Folder via FileMaster
FileMaster is the ideal choice if you're seeking a simple way to create a private folder on your iPhone. This application also functions as a document reader, media player, and file organizer.
You will have no reason to worry about this program because FileMaster has excellent security. A master password may also be used to access your files locally and remotely.
After completing the instructions, you can store anything in this folder, and access to it requires a password. If you're attempting to figure out how to lock a folder on your iPhone, FileMaster is a one-stop shop for sure.
All you have to do is download and install the FileMaster app to your iPhone and then launch it. In the lower right corner, tap the "More" option. Next, choose New Folder. Enter the folder name after that, then select "Confirm."
After that, press and hold the folder while choosing "Lock." To secure the confidentiality of the folder, provide a password and security question at the end, and you should be ready to go.
– Creating a Secure Folder With the Locker App
Another practical and safe file manager platform is Locker. This will be a highly plausible solution if you're trying to discover how to create secret folders on an iPhone. This program makes it simple for you to save your confidential information and hide photos.
One of the most excellent methods for concealing images from prying eyes on an iPhone is to use a biometric security technique to create a folder lock. For instance, Face ID, Touch ID, or a pin can be used to lock this Locker. In turn, the files you've encrypted are inaccessible to unauthorized users.
On your iPhone, download and launch the Locker app. Enter the app and create a password. After that, hit the + sign to form a folder lock. Once you have completed all the various necessary steps, you may use it as a safe folder to store confidential content.
– Creating a Locked Folder via Private Photo Vault
This software primarily provides all you need to safeguard your private images. It can preserve both your videos and your photographs. This is a decent alternative if you're attempting to figure out how to lock photos and videos on your iPhone.
The password-protected app entry is crucial since it prevents snoopers from accessing your private album.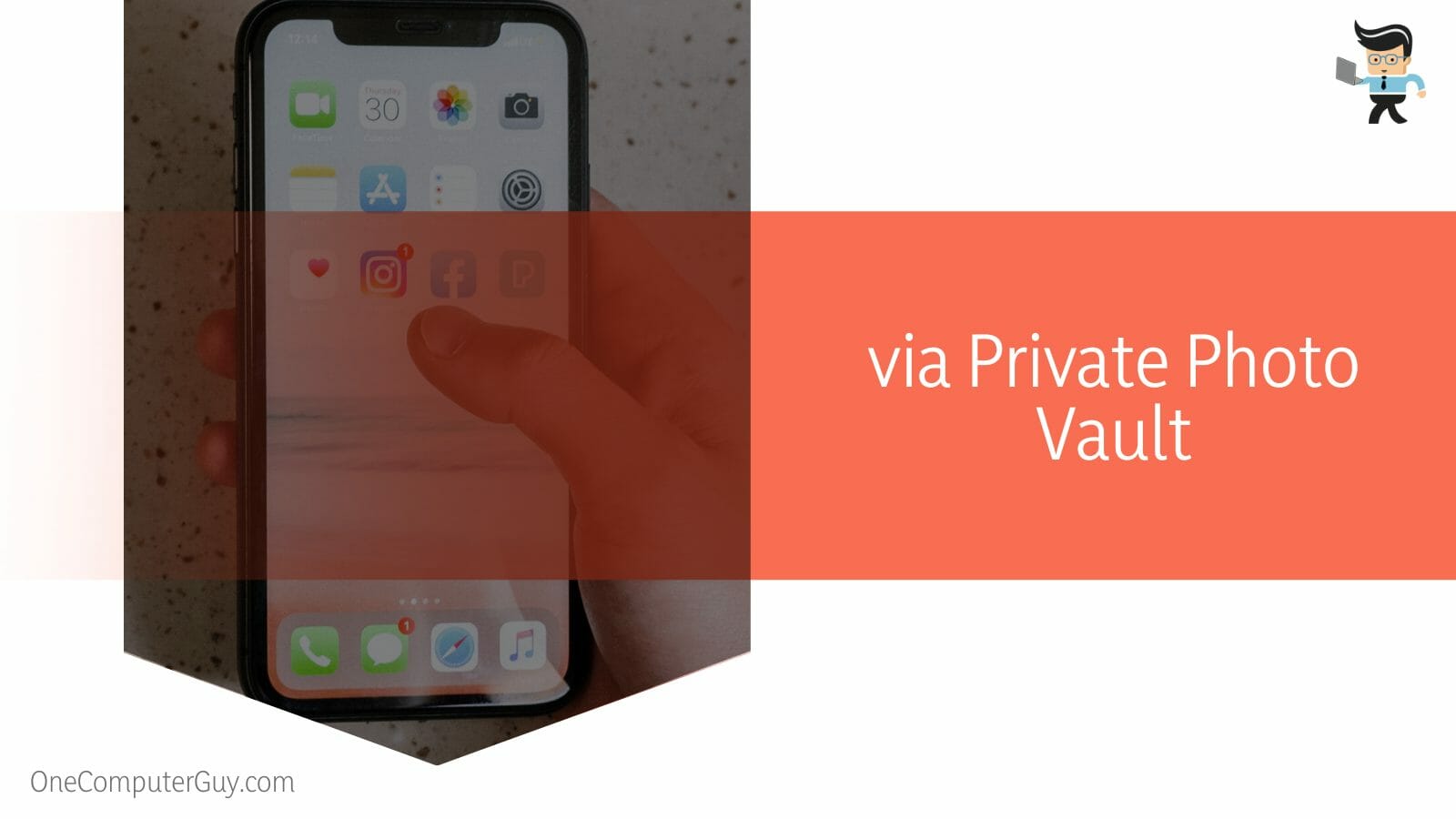 With this software, you may use a pin or pattern lock to secure your personal album. After successfully completing the stages, you may only view the photographs and videos if you enter the correct password.
On your iPhone's App Store, you must first install the Photo Vault app before opening it and setting a password.
Next, choose New Album to establish a password-protected folder. Finally, you may access the album and use the "+" symbol to add pictures from your collection. All of these are going to go straight to the encrypted folder.
– Locking a Folder in iPhone 11
Suppose you are using a particular iPhone model and want to learn how to lock a folder on iPhone 11. In that case, it's important to note that several iOS standard apps, like the Notes app, include password protection features.
To keep it private, you may import any photo or video into a locked note in the Notes app. You can also establish a password to lock any secret messages.
Additionally, it enables you to scan documents to PDF and lock them in a password-protected safe note. Press the More option, then tap Lock to close a note in Notes.
You can either use your iPhone Passcode or Create Password instructions should be followed. Set a password suggestion if you decide to establish a note password. Enable Touch ID or Face ID if your smartphone has those features.
However, the Notes app cannot lock a folder, requiring users to attach photographs and videos to individual notes, making it challenging for others to locate and manage these items.
– Locking a Folder in iPhone 12
If you want to understand how to lock a folder on iPhone Notes when using iPhone 12, remember that you may create a password to seal it and import any image or video into a locked note using the app. To learn how to lock a folder on iPhone 12's Notes, select More and then press Lock. The "Create Password" or "Use iPhone Passcode" steps must be followed.
If you opt to create a note password, choose a suggested password. Activate Touch ID or Face ID on your smartphone if they are available. The Notes app can't lock a folder by itself, so keep this in mind. Users must add images and videos to individual notes, which makes it difficult for others to find and handle these files.
– Locking a Folder in iPhone 13
To learn about how to lock a folder on iPhone 13, you may lock a note with a password and add any picture or video to a locked note in the Notes app to keep it private.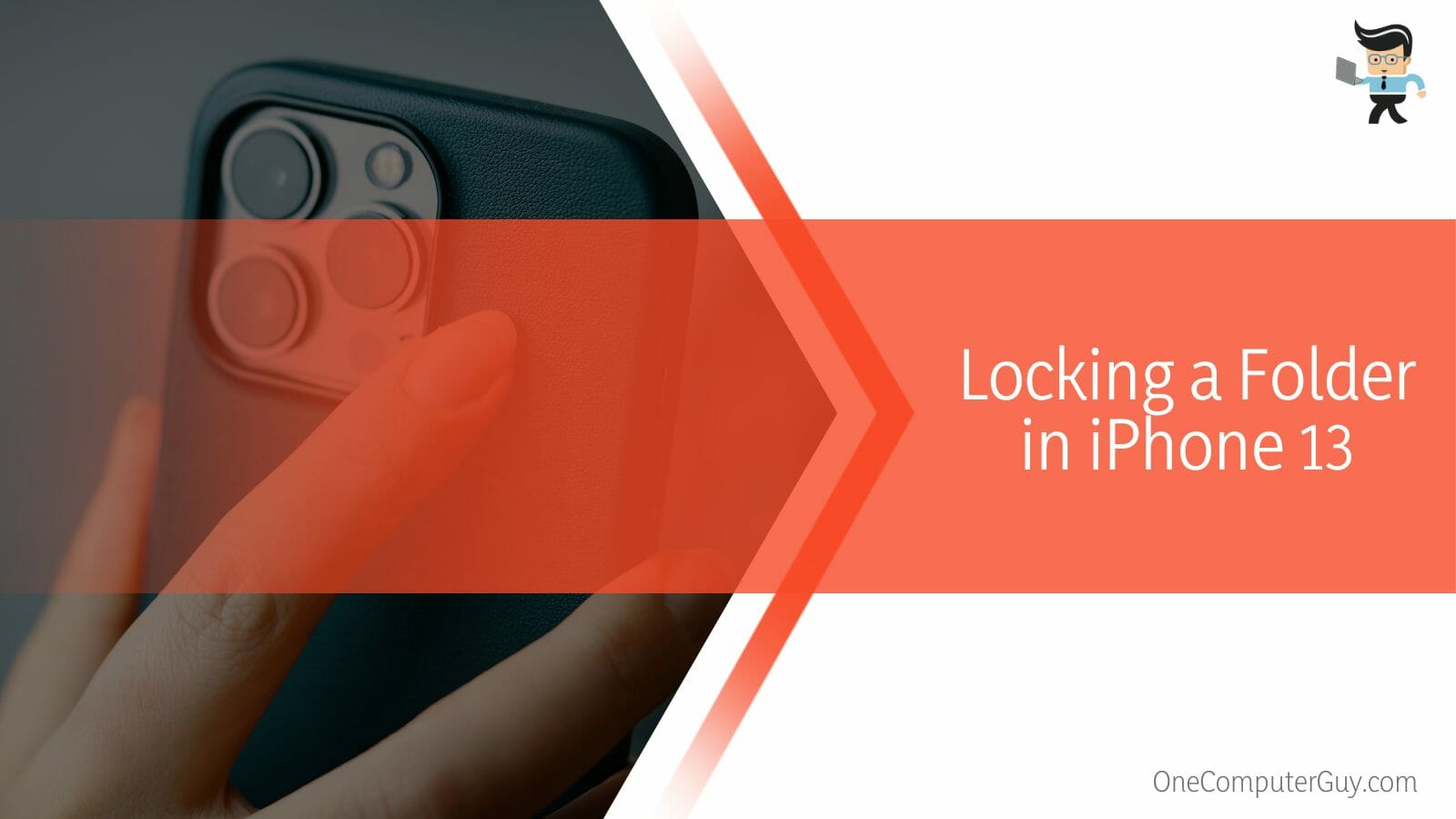 Users must add photos and videos to individual notes to lock a folder because the Notes app cannot do it independently. This makes it impossible for other users to access and manage these files.
In Notes, choose More, then hit Lock to lock a particular note. You must follow either the Create Password or the Use iPhone Passcode instructions. Pick a recommended password if you decide to make a note password. Activate Touch ID or Face ID if they are available on your smartphone.
How Do You Locate a Hidden or Locked Folder on iPhone?
To locate a hidden or locked folder on iPhone, you need to go through the Albums tab in your Photos app and find the private album. After that, scroll down to Utilities, where you'll see the concealed album, and click on it.
Remember that to discover the function on your Photos app, you must first enable it from the Settings app. A hidden image or video is kept in a secret album and isn't generally displayed in your Library. Additionally, you may hide images on your iPhone by using some of the top applications.
How Do You Access a Locked Folder on iPhone?
To access a locked folder on iPhone, you must first toggle on the option in Settings to access hidden images on an iPhone. Allow the Hidden Album function under Settings > Photos. Launch Photos and choose the Albums section to see the hidden photos on your iPhone album.
After this, locate the Hidden folder by scrolling down. Tap the image you wish to unlock or access last. Additionally, from iOS 14, the secret album may be turned off, making the photos completely invisible. You may re-enable pictures and videos in the album at any moment to make them visible.
Conclusion
In this guide, we have discussed everything you would require knowledge of regarding the methods of locking a folder on an iPhone, including the different third-party apps that would be most effective in the process.
For a quick review, it would be wise to take a look at the following list of summarized points:
You can use the application FileMaster to secure a folder on your iPhone.

You can also use the PrivatePhoto Vault application to hide any specific content on your phone.

There is also the option of utilizing the Locker application by downloading and using it to hide certain files.

On iPhone 11, 12 and 13, you can use the Notes application to put desired media in a note and then encrypt it.

You can access a hidden folder on your iPhone by going to the settings of your general albums and putting in the required security details.
If you wish to successfully secure and hide a folder or album on your iPhone device, there should be little room for error if you use our complete guide's methods. These security techniques will help you conceal your files from unwanted viewers as soon as possible!