Knowing how to get aimbot on Xbox is often praised by those who are competitive and looking to win games without putting in too much effort. However, many people who need them for educational purposes and game testing also find this information useful.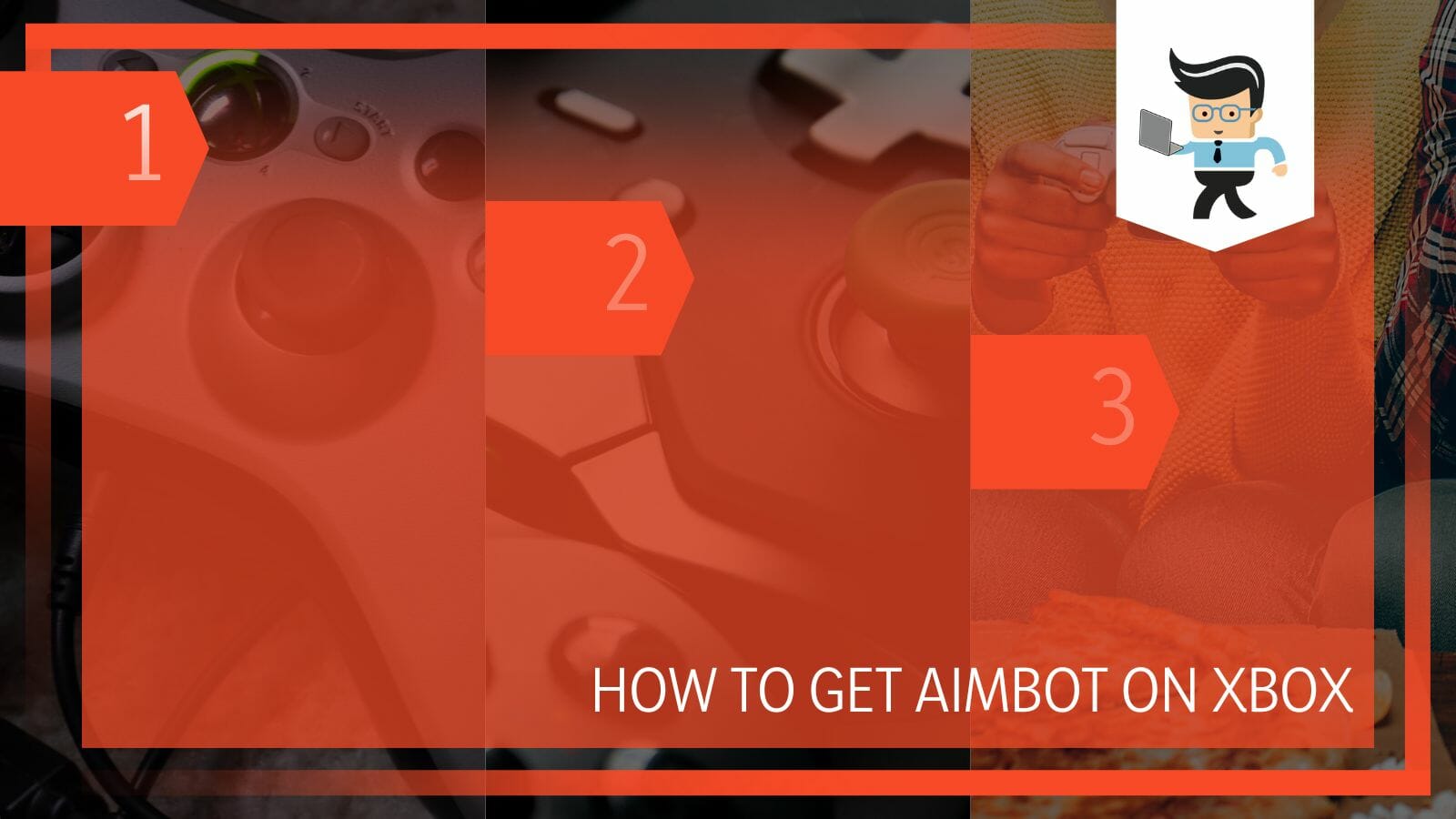 Keep in mind that using an aimbot is considered to be a cheat, and the program is unsupported by most first-person shooter games. With that out of the way, here is how to get aimbot on Xbox Series X Fortnite.
How to Get Aimbot on Your Xbox Console? Easiest Methods
You can get Aimbox on your Xbox by using a hardware modification program, such as Xim Apex and Cronus Zen. These programs work by reconfiguring the commands between your console and controller, allowing you to easily aim and shoot targets with little effort.
– Installing Cronus Zen Aimbot on Your Xbox
Cronus Zen is one of the best aimbot for Xbox One, Nintendo Switch, PlayStation, Windows, and other consoles. It allows you to enjoy different mods, such as autorun, quick scope, reduced recoil, and more.
This hardware also features Bluetooth connectivity and works with many different games, including Call of Duty Warzone.
Below is a rundown of how to configure the Cronus after purchase.
– Configuring for the Cronus Hardware
Even though Cronus Zen is a hardware device, it has its own software, and you'll need to utilize a Mac or PC to configure the software. After configuration, you can then use the aimbot for Xbox Series S, X, or One and mod your game the best way you can.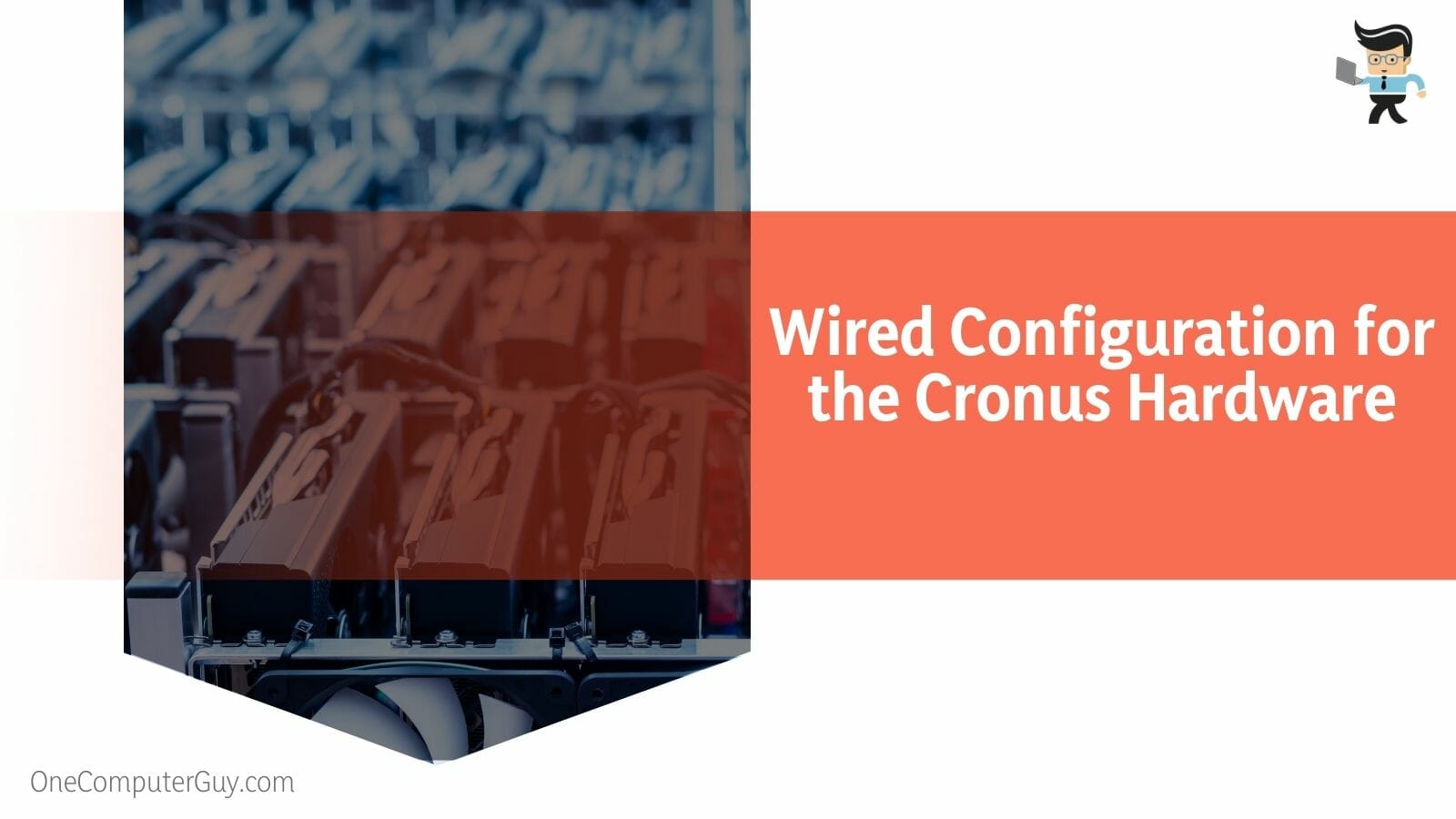 To configure the hardware, all you have to do is:
Visit Cronus's official website and download and install the software on your computer.

Make sure the software is the latest version available.

Once installed, run the software and connect the hardware device to your computer via the provided USB cable.

Press and hold down the blue button located on the back of the Cronus device and keep holding the button until the software recognizes your hardware.

If you don't have the latest firmware update, the hardware will automatically start updating itself, and the update process might take a few seconds.

Once the update is complete, launch the Cronus software on your computer.

Navigate to the "Programmer" tab and search for the different game packs available.

The software also includes a library that features different scripts that were created by the Cronus community.

You can simply choose the script or game pack that suits your preference and the game you'd like to play.

Keep in mind that the packs may also be updated if any of them is out of date.

Once you've made your selection, connect the Cronus hardware to your Xbox and connect your Xbox controller to the hardware as well.

The Cronus hardware will automatically detect the games you want to play and apply the

aimbot hacks

accordingly, based on the pack and configuration you have.

Also, when you switch weapons in the game, the hardware will detect that as well and adjust your gameplay accordingly.
– Making Wireless Configurations for the Cronus Hardware
If you intend to play your games wirelessly by pairing your controller to the Cronus hardware without USB, you need to make sure that the controller you want to use isn't paired with any other device.
What you have to do is:
Take a USB cord and use it to connect your controller to your computer.

Wait until the Xbox logo becomes solid white, then turn off the controller and disconnect it from your PC.

Now, turn on the controller again and press and hold the pairing or sync button on the controller for about five seconds.

The Xbox logo should start flashing to show that it's in pairing mode.

Once you've put the controller in pairing mode, tap on the blue button on top of the Cronus hardware and hold it for a couple of seconds.

Your Xbox controller should connect itself to the hardware, and the light should stop flashing to show that the connection is successful.

Once the connection is successful, you can start using your controller without USB cables on the Cronus hardware.

You can also configure your controller via the hardware's integrated interface.

The Bluetooth button also allows you to switch between game packs.

Cronus will detect any weapon change that happens in the game, so you don't need to reset your configurations or switch between packs during gameplay.
How To Get Aimbox on Xbox without Getting Caught By Microsoft?
You can get Aimbox on Xbox without getting caught by Microsoft by going for less prominent options and methods like Xim Apex. Another slightly illegal way of doing this is editing the packet. The most illegal but almost impossible to catch is jailbreaking your console.
– Using Xim Apex
The Xim Apex device is another modding device that helps resolve how to get aimbot on Xbox Apex Legends. While it features a smaller footprint, it allows you to control different inputs on your Xbox console. With this device, you can easily get an aimbot on your console, and it's one of the best options for those that use mice and keyboards on their gaming consoles.
Unlike the Cronus hardware, the Xim device isn't as grand, nor does it offer many extra features. However, it's easier to set up than the Cronus, and you can even do the configuration on your mobile device. To configure the Xim hardware, you'll need a smart device, such as a phone or a computer.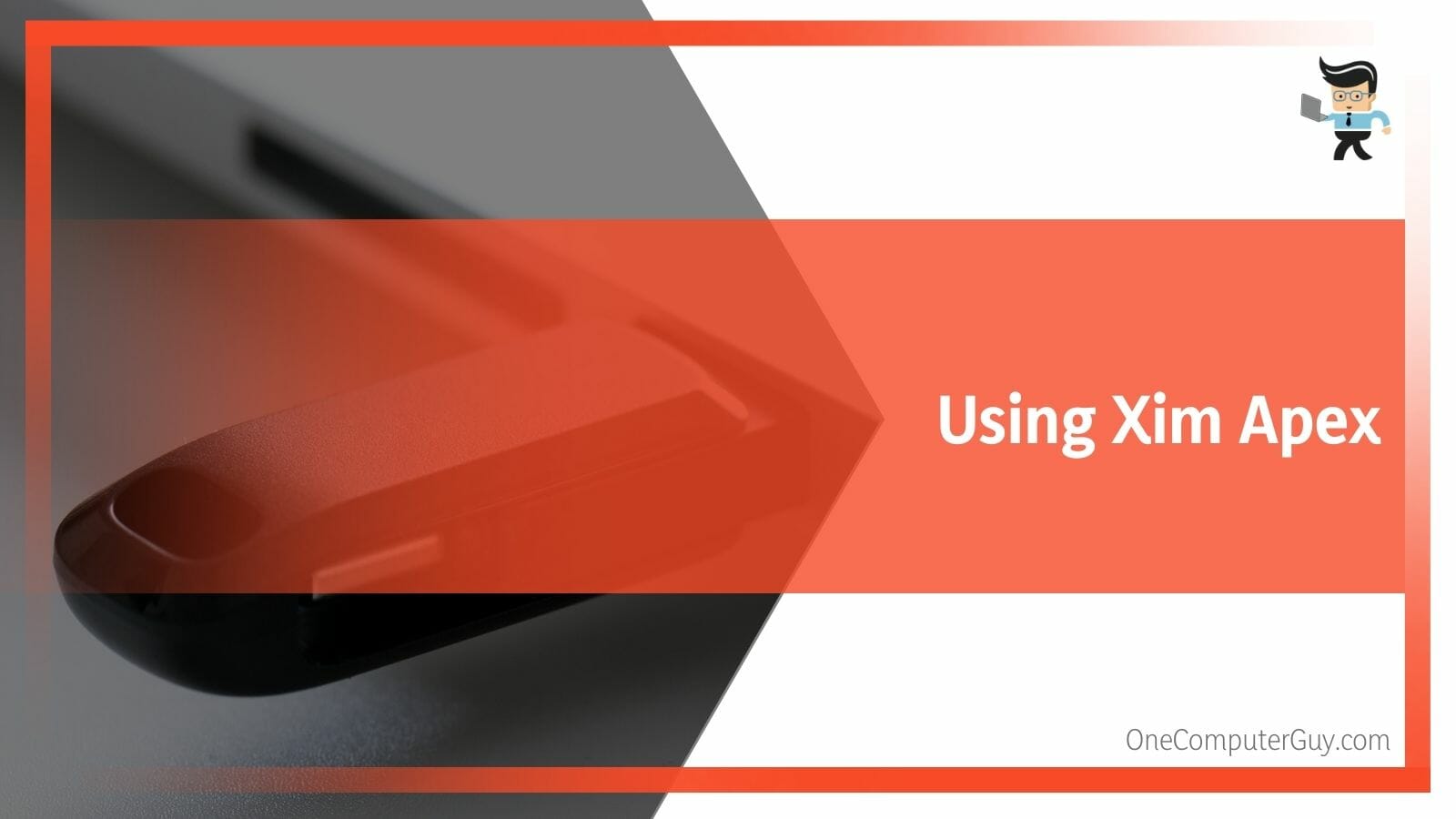 Once you have your smart device available, follow the configuration steps below:
Plug the Xim device into your computer via USB.

Head over to the brand's website and download the Apex download manager on your device.

If you are unable to

access a computer, simply press and hold the button on the hardware's USB stick.

Turn on your smartphone's Bluetooth and pair both devices to each other.

Once the devices are paired, head over to the official website and download the download manager.

Now, once you have the download manager software on your device, you'll get access to different profiles for different games.

Simply choose the game you want to play and tap the settings icon.

You'll be provided with different settings for the game you've selected.

Pick your desired settings, connect the device to your console via USB, and connect your controller to the device using the same connection mode.
If you made the configurations with your phone or paired the hardware with your phone, you can keep your phone by your side when playing your game to easily switch between configurations. Start playing your game on your Xbox console, and the settings you've chosen will be automatically applied.
– Packet Editing
Packet editing is another answer to how to get aimbot on Xbox Series S Fortnite, especially in an online multiplayer game. Online games require your console to communicate with the game's server. While the traffic that's coming and going from and to the server and your console cannot be changed, the proxied traffic and packets can be edited. This process requires technical knowledge and is sure to increase the ping of your game.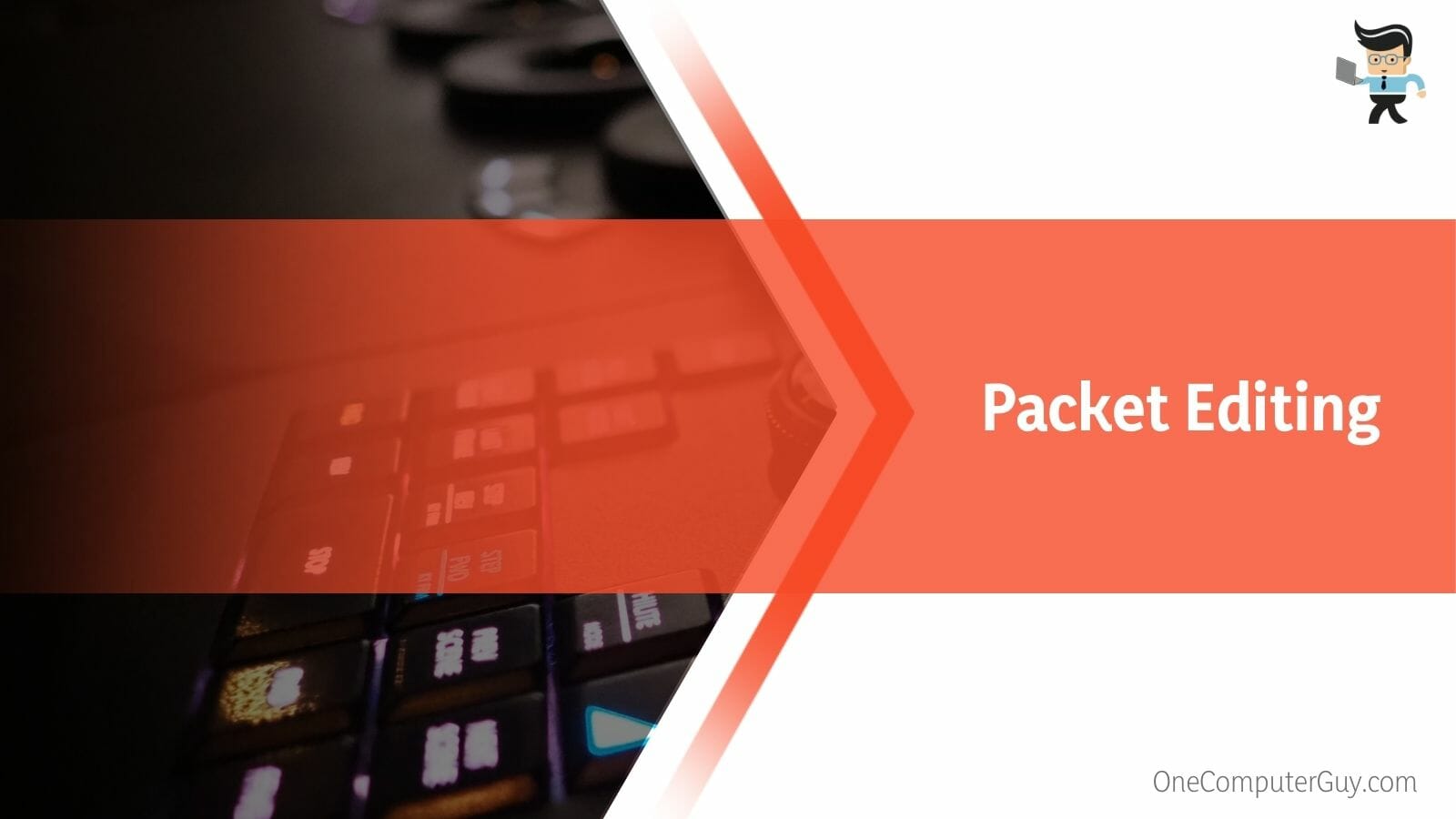 The delay or increase in ping is what makes it easy for the client-side hacks to be possible. With packet editing, you can create game cheats like aim bots, teleportation, wall hacks, and more in your Xbox Live games. You'll need access to a computer and a tool called a packet editor or sniffer. Also, you must know how to program and edit packets so you don't mistakenly crash your game or brick your console.
– Hacking Your Console
If you're looking for how to get aimbot on Xbox Fortnite chapter 4, physically hacking the console itself is an option you can try. You'll need to hack many of the different hardware included in your console.
Note that this method is only based on theory as no one has ventured into it yet due to the fact that it's extremely technical, expensive, and not worth the effort.
Most console hardware is developed in a way that makes hacking them impossible, but if you can hack them, you can do anything you want with them, including the addition of aim bots.
FAQ
1. Will You Be Banned When You Use Aim Bots?
Yes, you'll be banned on many FPS games if you're caught using aim bots because it is against the policies of almost every competitive game. Many games, such as Warzone, Fortnite, and PUBG, are built with systems that automatically detect whether or not gamers are using aim bots. 
Other pro players can easily tell as well, and they may end up reporting you, thereby leading to an investigation from the game company.
2. Are Aim Bot and Aim Assist the Same?
No, aim bot and aim assist aren't the same. While aim assist helps you in lining up your crosshair so you can shoot more accurately, aim bot is a hack that makes sure your shots are 100 percent accurate every time, no matter where your opponents are.
3. Can I Get Aim Bots or Hacks for Xbox Online?
No, there are no hacks or generators that can add aim bots or hacks to your Xbox games online.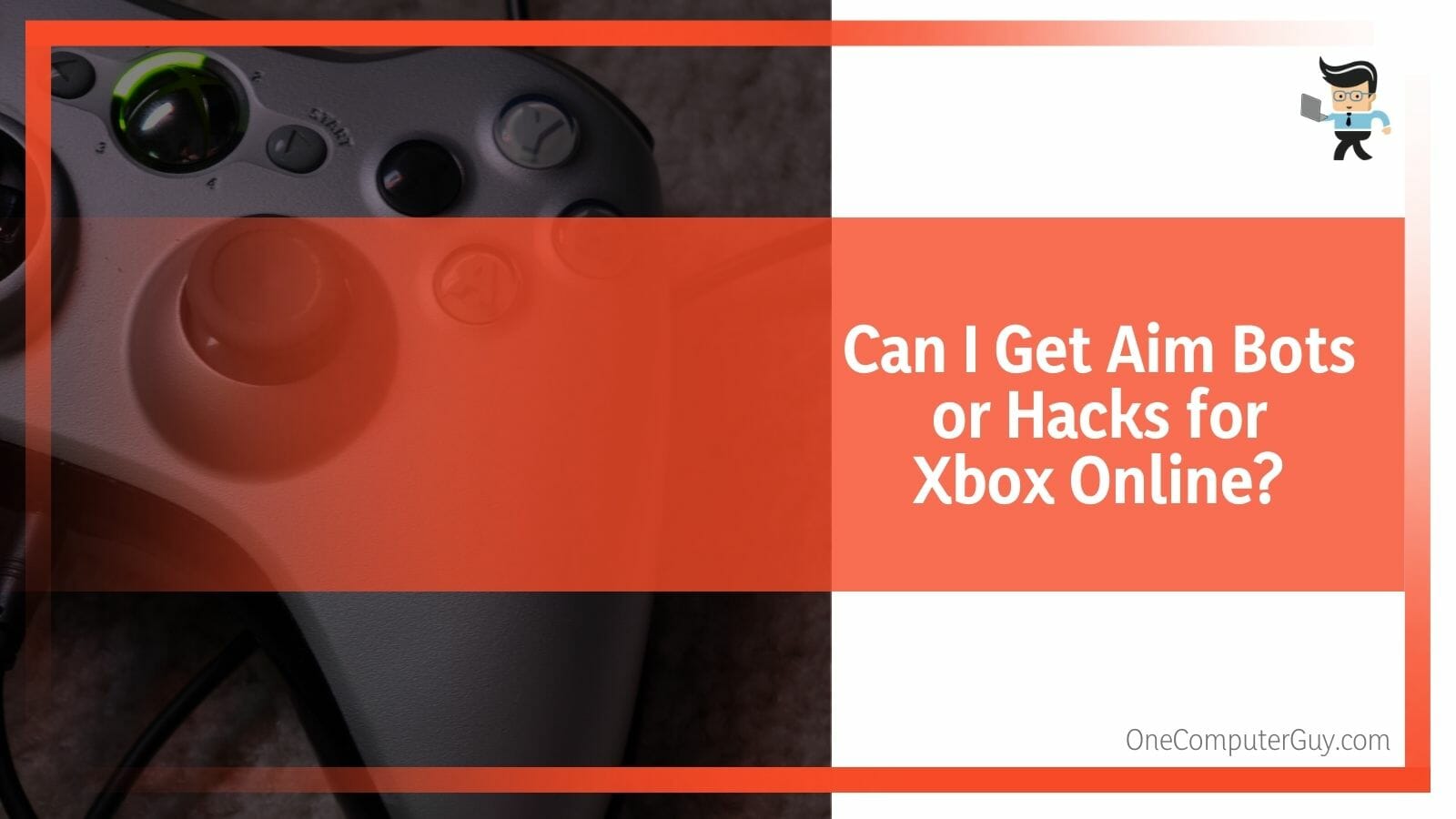 Except you can mod game files by yourself, the best way to get hacks or aim bots in your game is by using physical, complex devices like Cronus or Xim hardware.
Conclusion
These two devices are all you need to get an aim bot on Xbox.
Make sure to keep these tips in mind when looking for how to get aimbot on Xbox Modern Warfare:
The Cronus hardware device provides you with multiple configurations, including an aim bot.
The Xim hardware is easy to use but doesn't have as many features as the Cronus hardware.
Aim bot is not the same as aim assist.
You can also get Xbox aimbot on modded gamepads.
Besides being a device that provides you with aim bot configurations, the Cronus hardware allows you to enjoy many different settings, including the ability to use any controller with any console. We highly recommend that you play fair and refrain from using aim bots in your games, as doing so I against many game companies' terms of service, and it can get you banned from most games as well.