Learn how to connect Roku to tv without HDMI port with the use of an RCA connector or Roku Express+.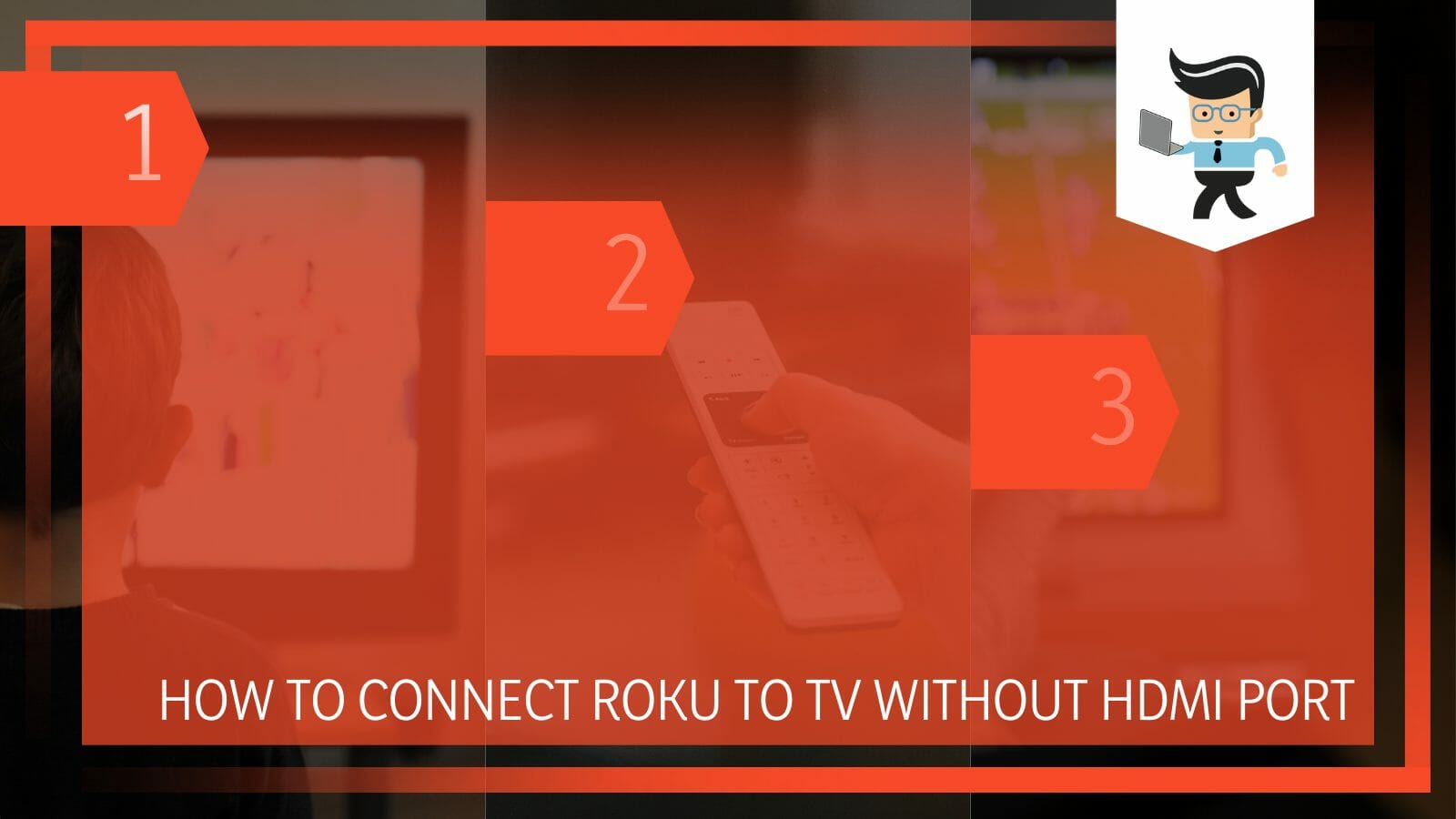 It is a commonly asked question among Roku users because not everyone wants to deal with the HDMI ports at the back or just wants a wireless way to connect their Roku.
Roku devices have become extremely famous among users because of their wide variety of entertainment streams and ease of access to a Smart TV.
In this article, we will take you through two easy processes that you can opt for while connecting your Roku to a TV without using an HDMI port, so let us get to it.
How To Connect Roku to TV Without HDMI Port?
You can connect a Roku device to a TV without an HDMI port and with an RCA connector or Roku Express+ subscription. Both these methods work like a charm and only take some minutes to get the job done, given that you have the necessary prerequisites. 
Roku has been around for quite a while now and has been counted amongst the likes of Apple TV and Google Chromecast. It is not easy to manage a well-known position in such a dense market against big brand names.
However, Roku has seen it all and done it all, which is why you will find Roku in every TV store near you. You can find 100s of channels on it with streaming platforms like Netflix, Amazon, HBO, Youtube, and much more. 
Because Roku is not a part of a streaming channel, it has become all-inclusive, thus offering the largest selection of things to watch. It comes in the form of a modem and sticks with its own Roku remote. 
It can be connected to your TV using the HDMI ports without a problem, but in case that is not the case for you, here are two methods that you can use instead:
– Step 1: Use an RCA Connector
RCA connector stands for Radio Corporation of America Connector, and it is the most primitive way of sending or receiving analog signals between two devices.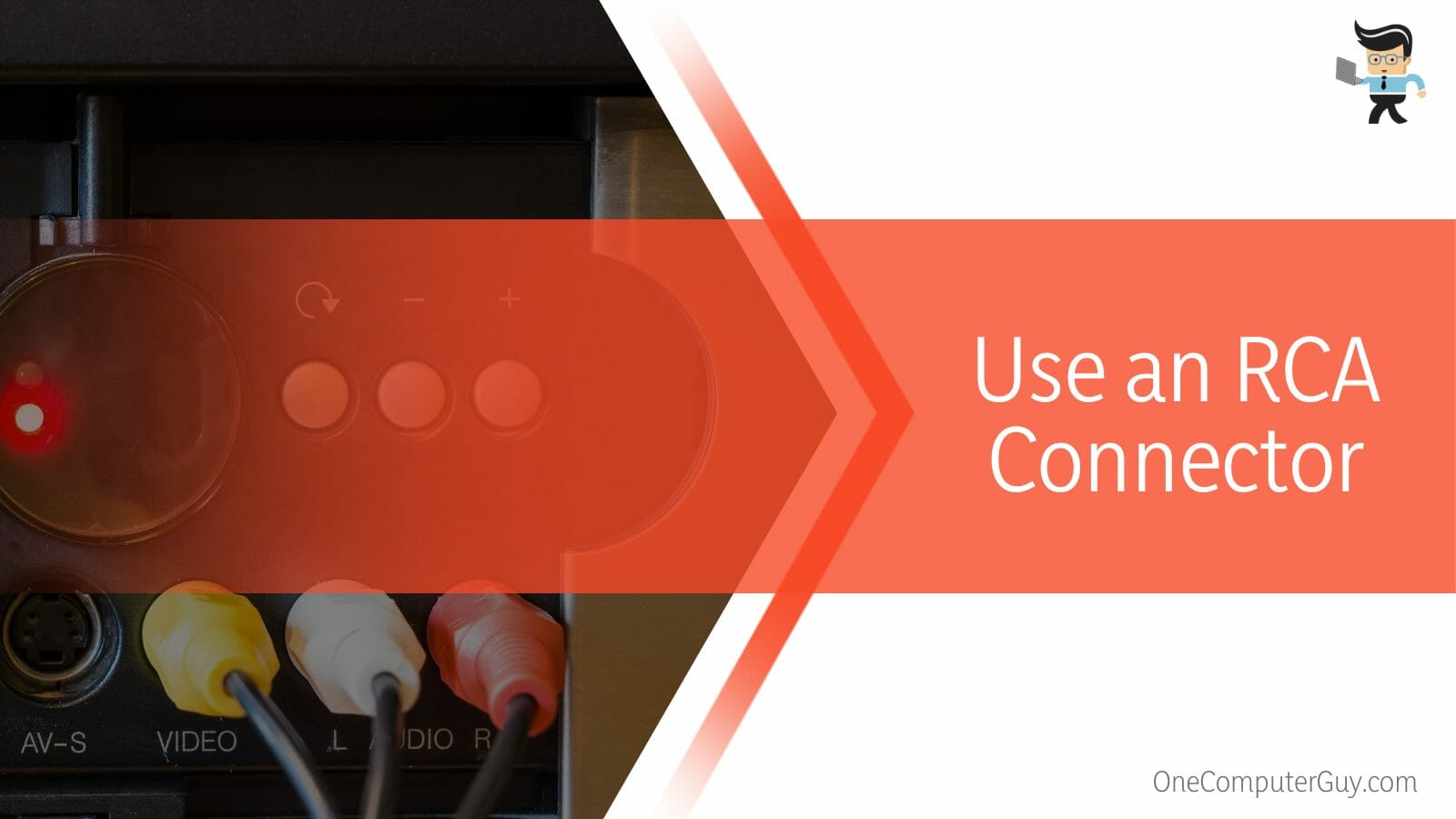 You can spot an RCA with three colors which are red, white, and yellow. If your TV does not have HDMI ports, it will surely have RCA plugs that you can use. For this method to work, you will need the following things:
A TV with no HDMI support
Roku Stick
An RCA plug on the TV
RCA TO HDMI converter
Wall power socket
Set up your TV where ever you like but make sure it is closer to wall switches and Wifi modem. Connect the Roku stick to a power socket and the other end to the HDMI port of the converter. The second end of the converter, which is the RCA cable should be plugged into the TV. Make sure that you match the colors exactly as they are given. 
Turn on the TV and when the menu pops up, choose the input for TV/AV or Composite. This will direct the screen to the Roku interface. Just like this, you can now use Roku on your TV without having to plug it into the HDMI port of the TV. You can use this technique for various other HDMI-capable streaming sticks like the Fire Stick.
– Step 2: Use Roku Express+
Roku Express+ is yet another easy way to connect your TV to the stick without having to use any HDMI port. This works seamlessly with any sort of Analog TV and only requires a composite cable compatible with RCA plugs. 
The Roku Express+ was specifically made for TVs that have no HDMI ports and are analog in nature. By using this method, you can connect Roku to your TV, and you would not need an HDMI adapter but a composite cable. For this method, you will require the following things:
An Analog TV with RCA plugs 

Roku Express+

Composite Cable 

Wall power socket 
First of all, set up your TV near a wall socket and make sure it has an RCA plug-in at the back; set up your Roku Express+ modem near the TV, plug the modem into a wall socket and plug the composite cable in. Next, plug the composite cable into the TV, matching the colors to each of the cables and input.
Now that everything is set turn the power source on and switch on the TV, and by using the Roku remote, press the input button on the TV, and choose the one that matches your input. Your Roku is all set to use now, and this Roku Express+ will have the exact same streaming shows and channels as that of the Roku stick. 
FAQs
– Can I Connect Roku to an iPad?
No, you cannot connect your Roku to an iPad because Roku products are not compatible with Apple products, according to their official website. You cannot connect it to a MacBook or an iPhone for that matter but only to compatible TV sets.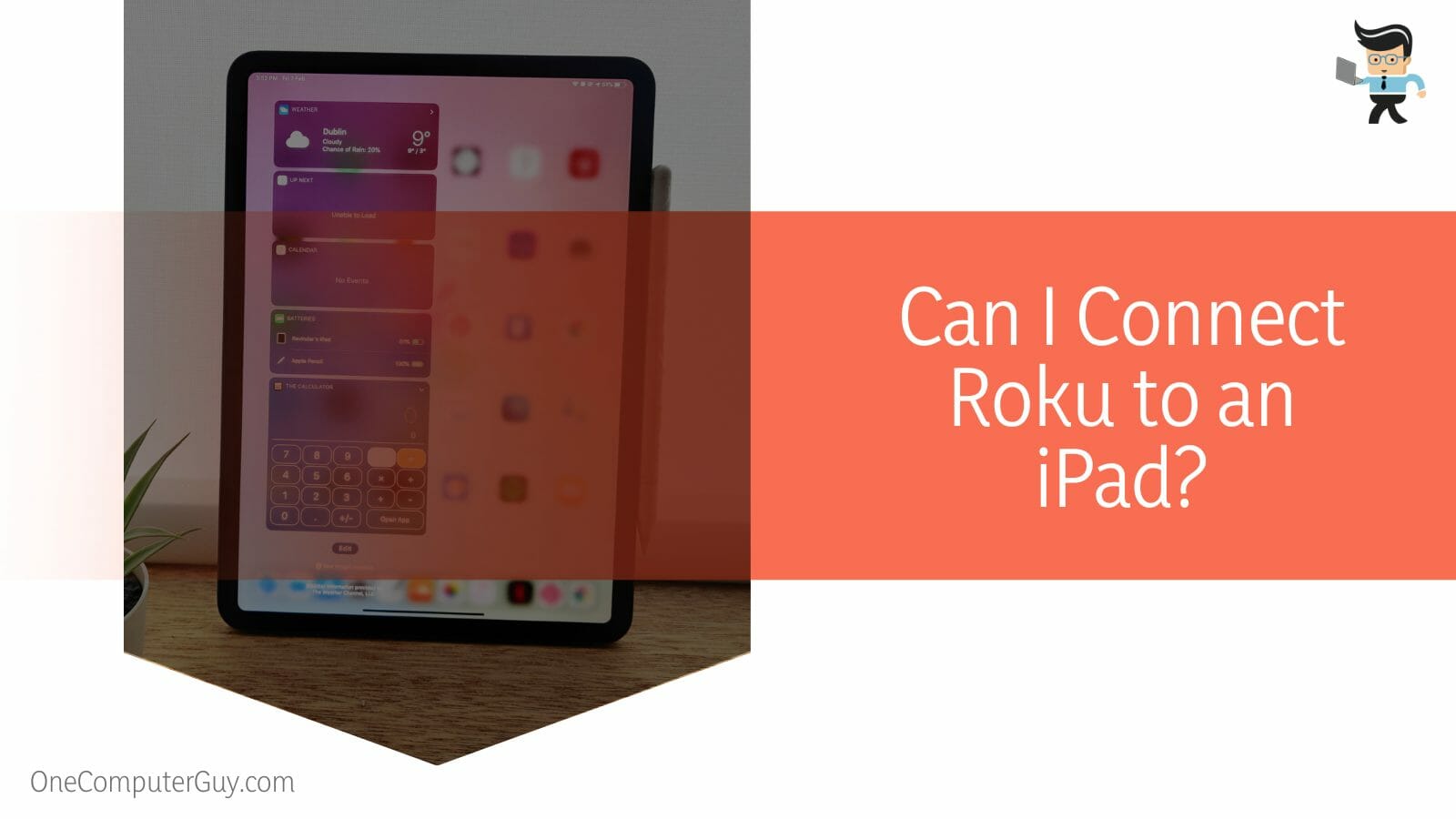 What you can do is use the Apple products for the Roku application that is available on IOS and on Android. You can also use them as a remote for your Roku TV in case you lose the original Roku remote.
Other than these two uses, you cannot pair Roku and Apple products. However, using third-party applications, you can mirror your Roku TV screen on an iPad or a MacBook, but that will take some work. 
– Can I Connect Multiple TVs to One Roku?
Unfortunately, No, you can connect only one Smart TV to a Roku modem at one time because there is only one place for connection for a TV on the modem. You cannot use a converter even to plug in more devices. 
Most streaming modems work in this way, and it is quite common for a single modem to be working for a single set of TV.
There is a way around this if you have HDMI-supported TVs, and then you can use an HDMI splitter to cast the same screen on another screen, but you can only control one at a time.
This will work well only for large TV stores and their presentation of TV qualities and not for household matters. You would have to buy separate Roku devices for each of the TVs for personal use. 
Conclusion
In this article, we talked about how you can use an HDMI to RCA converter and Roku Express+ to connect your Roku to your TV without using HDMI ports, but in case something was missed, here is a short conclusion:
The HDMI to RCA converter and the Roku Express+ method will work on an Analog TV that does not support HDMI ports. 

You can purchase the HDMI to RCA converter and the composite cable easily from any TV store. 

Make sure to plug in the right color of cables in the TV, which is red into red, yellow into yellow, and white into white. 

These methods can work on other devices as well that are not HDMI optimized. 
Here we come to the end of the article about connecting Roku to a TV without the use of HDMI ports. We hope this article was informative and helpful for you, and now you can watch Roku on your Analog TVs. Happy Watching!