An HDMI port in LG TV is one of the items on a long list of criteria people look for when buying this brand. You'd want the ports available so that you can make various connections to modern devices.
Besides, HDMI is often the main standard for high-definition digital video and audio content.
In line with that, we bring you everything you need to know about HDMI ports found in LG TVs and the role they play in your viewing pleasure. 
What Is the Function of HDMI Ports in LG TVs?
There are several functions of HDMI ports in LG TVs, including ensuring a seamless connection between different gaming consoles like the Playstation, Xbox, and Nintendo Switch and your TV using these ports. You can also use these ports to attach your computer or laptop to your TV.
– Connecting Gaming Consoles
With every passing day, the trend of gaming consoles is rising like never before. For a very long time, people have been playing games on their consoles by connecting them to their TVs.
However, the quality of the display was not up-to-the-mark for a very long time. It was mainly because of the quality of ports offered by the manufacturers on old-style televisions.
Luckily, technology has offered a lot in a couple of last years for gamers. HDMI ports have made it possible to deliver incredibly high-resolution visual displays changing the whole gaming industry. Hence, you can use the HDMI ports on your LG TV to enjoy high-quality games. 
– Connecting Projectors and Computers
Even if your working line doesn't involve computers yet, it soon will. However, the thing with computers, and especially laptops, is that their screen size is not very good. This is where the HDMI port in your LG TV comes in. You can basically use the screen of your TV as the display of your computer and demonstrate in front of several people at once.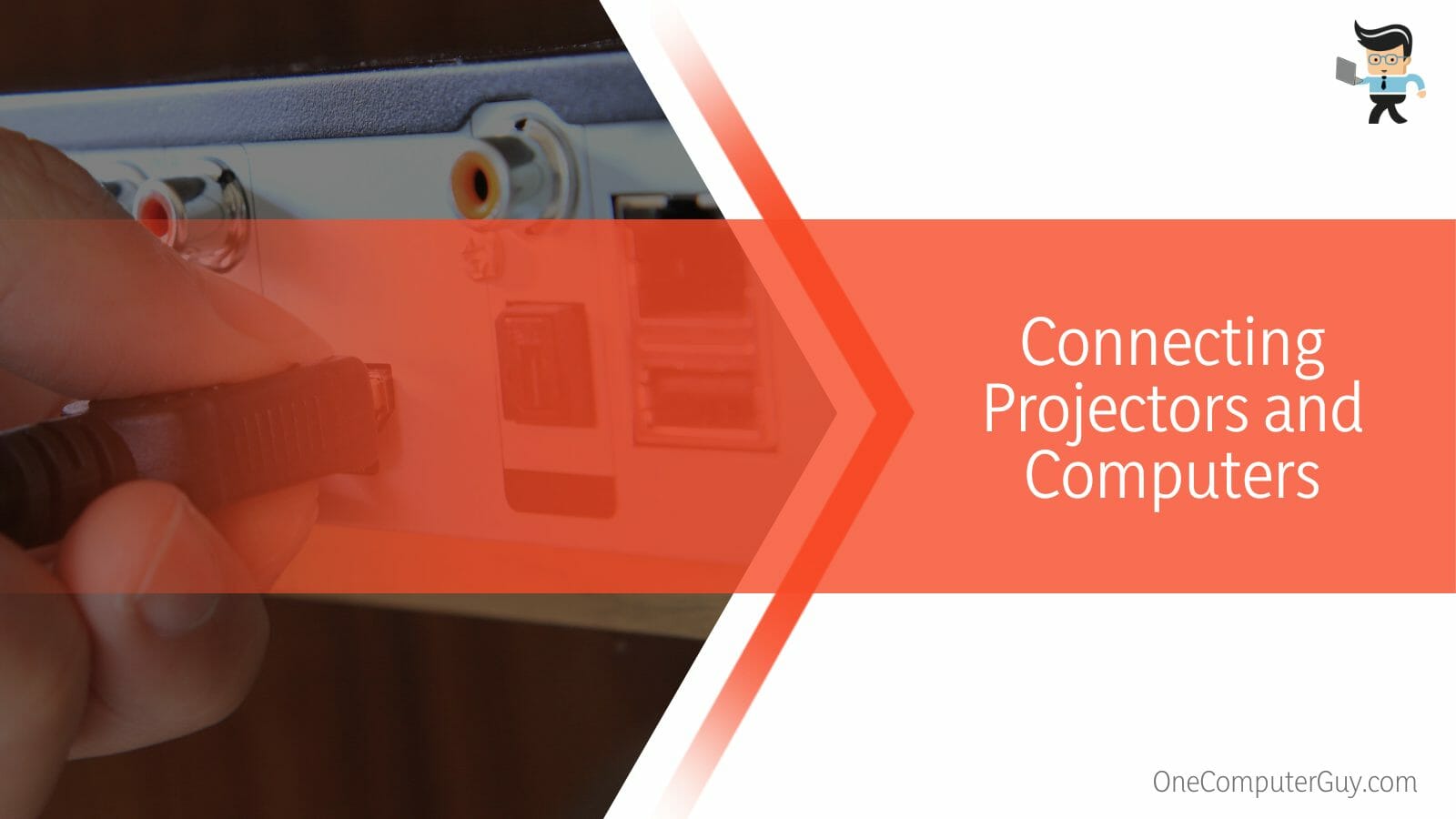 The same goes for the projectors. Once there was a time when a projector's connectivity was limited to PCs and laptops only.
However, the availability of HDMI ports in the TVs has changed the game for good. Now, you can connect almost all the projectors available on the market with your LG TV only using an HDMI cable. 
How Many HDMI Ports Are Available on LG TVs?
The number of HDMI ports you'll spot varies per LG TV, and if you plan on connecting more than two devices, it's best to look for a model with at least two ports. However, you should note that a TV model doesn't represent the number of ports available on it. 
For example, the LG UHD 70 Series 4K Smart UHD TV is one of the new models from the brand and uses advanced 4K technology. But you'll find only two HDMI ports on it.
On the flip side, much older models than the one mentioned above have up to four ports for HDMI connections. Besides, some of the ports on old models are still 4K-compliant. 
The LG UHD 80 Series 4K Smart UHD TV provides another example. Its modern make deceives many into thinking it has more ports than necessary. But it carries only three HDMI ports. 
What does this tell you? It does not matter whether a product line is new or not. Instead, it all depends on how the LG brand has designed each of its TVs. One thing is sure, though. Every new model comes with at least two HDMI ports on them. 
Where Can You Find HDMI ports on LG TVs?
HDMI ports are relatively easy to find on any LG TV. They are usually located on the back of LG TVs. Also, they're mostly placed together with other VGA, USB, and audio ports. Sometimes, it is quite difficult to access the HDMI ports when the TV is wall-mounted.
However, our experts noticed that the HDMI ports found on newer LG TVs can be accessed from the side. This means that you only have to go to the side of your TV and plug an HDMI cable from there. At times, it would be more challenging to extend all the way to the back of the unit to make a connection. 
For example, the HDMI port on LG's QNED MiniLED 99 Series is found on the left-hand side of the TV. That's convenient enough, especially if you're hanging it on the wall. 
How Many HDMI Ports are Enough? 
There's no hard and fast rule to the number of TV HDMI you must have. However, our experts have a real clue for you: you'll know the number of HDMI ports you need when you count the devices you intend to connect to your TV. 
For example, connect a soundbar, a gaming console, a laptop computer, or even a set-top box. If you have these four devices and plan to use them regularly, you need four HDMI ports. Four ports are ideal, so you don't need to constantly replace plugs when switching between devices. 
Further, you might want to buy another device in the near future. If you intend to connect it to an HDMI port, you must consider the number of ports your TV will come with. Also, if your LG TV comes with an HDMI ARC, you can use it as another HDMI port, too. 
The HDMI ARC is a lot different from a regular HDMI port because it only allows audio connections. That means connecting your soundbar is a perfect option, especially if you need the other ports on your LG TV. Another option is to use the ARC as the primary sound system when you're playing games. Doing so will keep your other ports free. 
Still on the HDMI ARC's, if your LG TV has one, the number of ports you'll need will only depend on the other devices that produce video signals. 
Can You Add More HDMI Ports to Your LG TV?
Yes, you can. Not all LG TVs will have enough HDMI ports; if they do, the price might be unsuitable for you. However, there's a way you can add more HDMI ports to your TV. 
What you need is an HDMI switch. The HDMI switch is a small device that gives you more HDMI ports to connect to. It's more like an extension cord, but it doesn't allow two HDMI cables to transmit signals simultaneously. That said, it can run one device at a time; hence, the word 'switch.'
There are different types of switches as well. Some will come with a button to let you choose the port you want to run. But others will automatically choose which device to run depending on which one was turned on first. 
One of the best benefits of an HDMI switch is leaving all your devices plugged in. If you need more HDMI ports, there's no need to replace the plugs when you switch between your favorite devices. 
– Downsides to HDMI Switch

 
While the benefits abound, there are a couple of disadvantages to HDMI switches. It's already established that you can only run one device at a time. That means if your computer and soundbar are connected to the HDMI switch, you can use them simultaneously. 
In addition, if you're using your gaming console and switch to another device or application, the switch could connect with one and disconnect the former.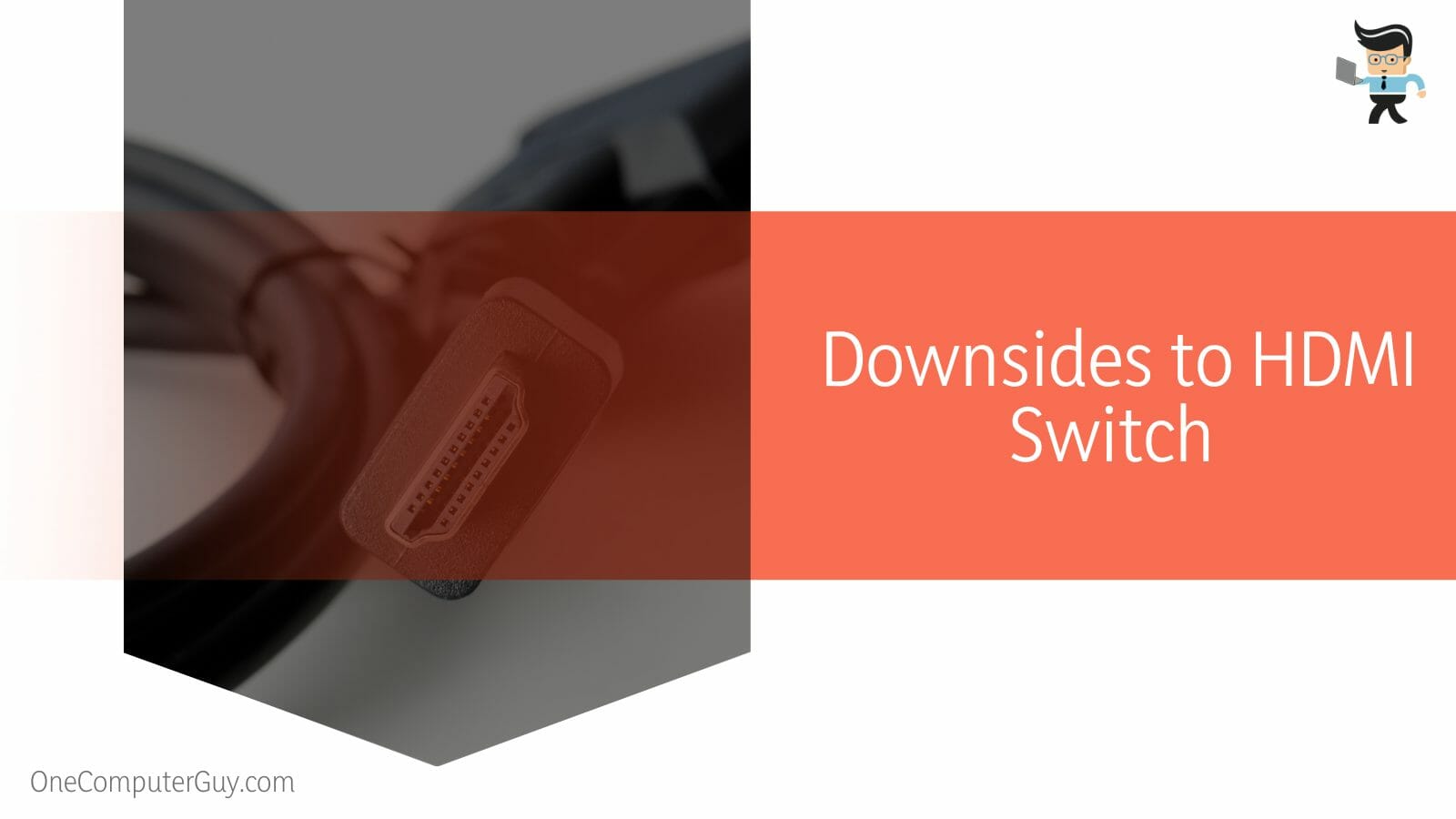 This shouldn't be a big deal, especially if it's already clear what to expect from the HDMI switch. Also, you won't be using the two devices at the same time. 
You may have plans to connect your soundbar to the device. It's best to plug it directly into the TV using an HDMI ARC port. That way, you don't get to disrupt the audio transmission. 
Frequently Asked Questions

 
– Why is My LG TV not Recognizing Any HDMI Input?
Some reasons have been advanced why your LG TV might have issues picking up your HDMI. Firstly, ensure that the HDMI cable is correctly plugged into the HDMI port on the TV.
Then proceed to check to see if the HDMI input is selected. If that's not the case, press the Input button on the remote control and navigate the arrow keys to highlight HDMI.
Lastly, consider resetting the HDMI port if the HDMI Input is selected and you've correctly plugged in the cables, but the TV isn't displaying a picture.
– Where Can I Find the HDMI Input on My LG TV?
The location of the HDMI Input on your LG TV often varies depending on the model. But in most cases, you'll find the HDMI located at the back or side of the TV. 
– What Steps Can I Follow to Reset the HDMI Port on My LG TV?
Sometimes, you must reset your HDMI port for better quality and connections. To do that, unplug the TV from the power source, then plug it back in. 
Press the Input button down on the remote control for at least five seconds. This action will reset the HDMI port, and the TV will automatically select the HDMI input.
– What Can I Do to Select HDMI on My LG Smart TV?
When selecting HDMI on any LG Smart TV, you have to ensure that the HDMI cable is correctly plugged into the HDMI port on the TV. Go ahead and use the arrow keys on the remote control to highlight HDMI. Press the 'Enter' button to select HDM. 
– Why is the HDMI No Longer Working on My LG TV?
Sometimes, it's easy to think that you've done just about everything to ensure your connections work fine. However, something might go wrong, including your HDMI no longer working. If that's the situation with your LG TV HDMI, first make sure that the cable is properly plugged into the port.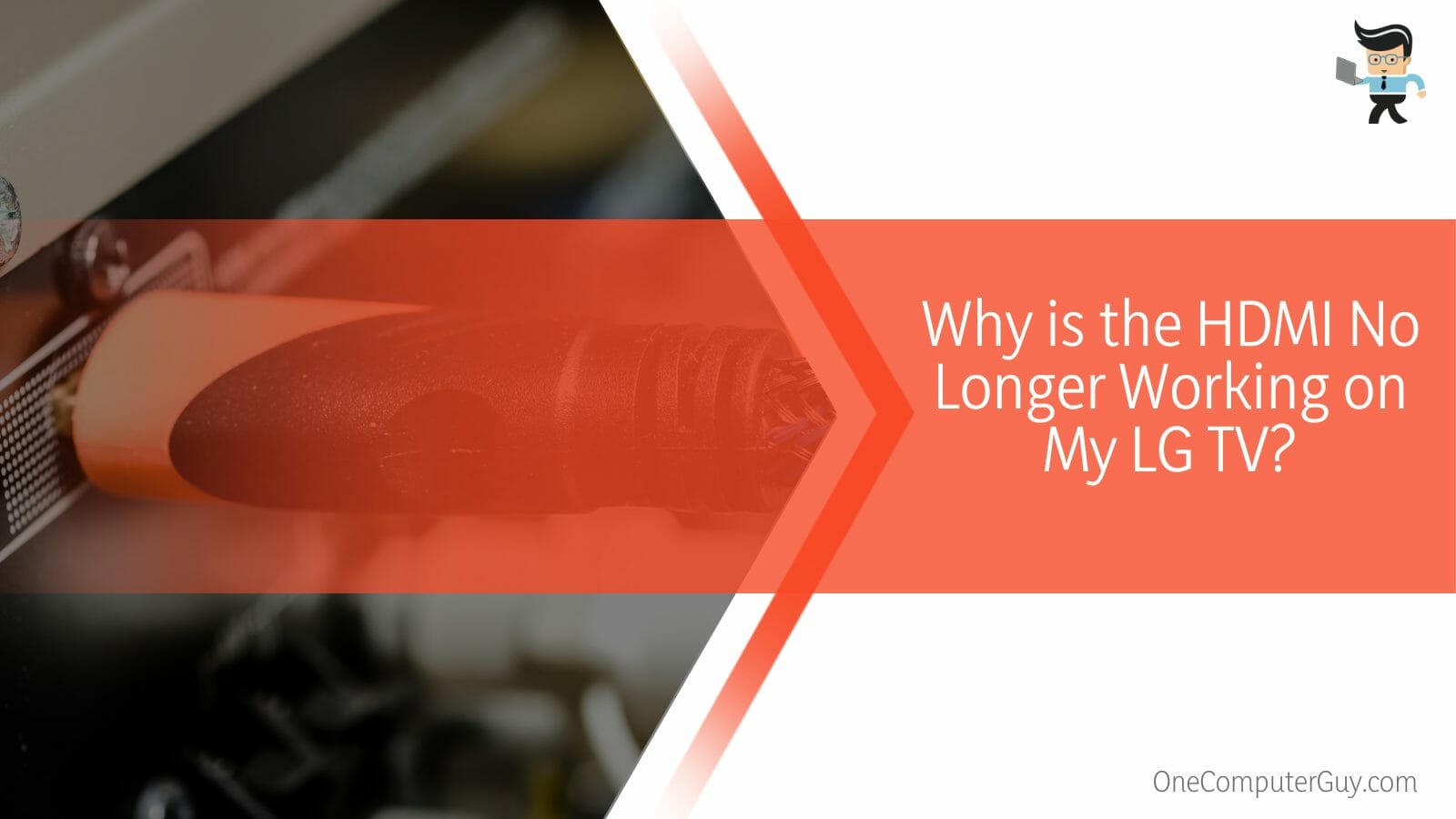 Next up, check if the HDMI input is selected; if not, press the Input button on the remote control. Use the arrow keys on the controller to highlight HDMI.
On a final note, perhaps the HDMI input is selected, and the HDMI cable is properly plugged in, but the TV still doesn't show a picture. Try resetting the HDMI port. 
Conclusion 
Many LG TVs come with at least two HDMI ports to further enhance your viewing and audio pleasure. However, some models have three, four, and in some rare instances, more than four.
Here's a summary of the post above: 
LG TVs are some of the best TVs in the world and feature different parts that make them stand out, including HDMI capabilities with quality HDMI signal. 

These HDMI Ports are mostly located at the back or in modern times, at the sides of LG TVs. 

When it comes to getting the best out of an HDMI port in LG TV, your preferences and number of devices ultimately dictate how many HDMI ports you need. 

You can add more HDMI ports to your LG TV via an HDMI switch device. 

Ensure that your HDMI cable is properly plugged in to avoid potential issues

. 
Now you know the important aspects of HDMI connections on your LG TV. It's a brand you won't regret using, and your devices will determine if the ports you have are enough.