How much free space on the hard drive is required to install a 64-bit version of Windows 8.1 will be an essential factor to consider if you want to upgrade your current laptop to this version of Windows since the memory storage on your computer's hard disk drive plays an essential role in this installation.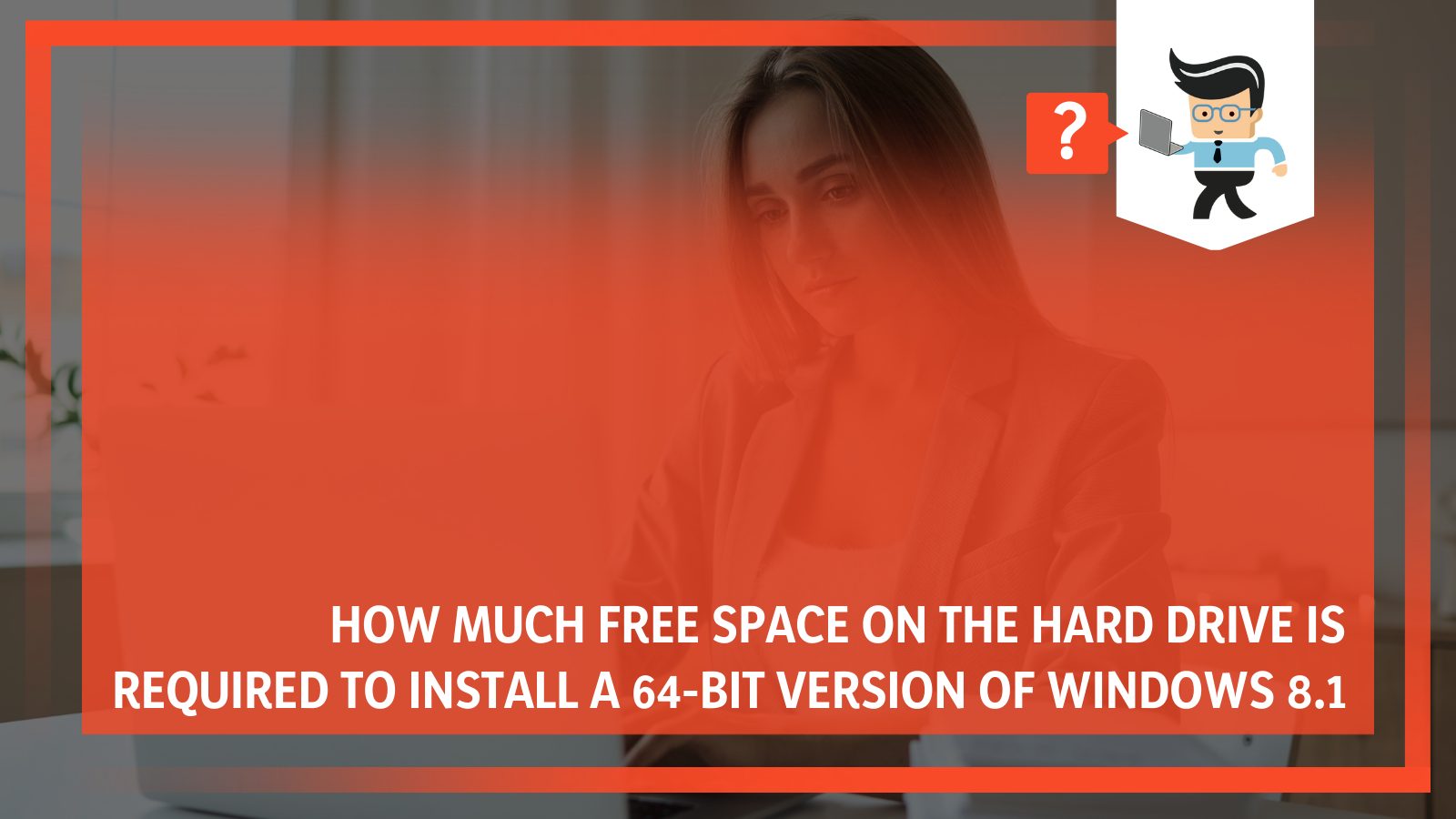 Other things that you must keep an eye out for include the processor's speed, as well as requirements for the computer's RAM and graphics card.
The new version of Windows 8.1 comes with many new features and functions that are not available in previous versions; however, before installing it, you need to ensure that your computer model meets the minimum requirements for compatibility with the new system.
Our guide below will tackle the main factors that need to be addressed when considering upgrading to Windows 8.1, and you will hopefully know the right course of action to take next after reading it!
How Much Is Free Space on Hard Drive Required for 64-Bit Windows 8.1?
For upgrading to Windows 8.1, you require at least 2 GB RAM for 64-bit and around 1 GB for 32-bit. You also need 20 GBs of hard disk space for 64-bit or 16 GBs for 32-bit. You also need a compatible graphics card as well as a speedy processor.
– Checking Already Available Hard Disk Spac
One of the first factors you have to check in your current computer before deciding to upgrade it to Windows 8.1 is the amount of space that needs to be present in the hard disk drive.
It is essential to remember that the more area you have on the hard disk, the more content you will be able to store on your PC.
If you want to download lots of content, such as various games, audio tracks, movies, documents, and applications, then it is ideal to have a lot of free disk space on the hard drive.
If you wish to download Windows 8.1 on your computer in the 64-bit version, you will need around twenty GBs on the hard disk. On the other hand, if you wish to do the smaller 32-bit format of Windows 8.1, then the minimum requirement would be sixteen gigabytes of space.
While this is the minimum requirement to download the operating system on your computer, you will need more space if you intend to keep lots of data on your computer, so keep that in mind when you upgrade to Windows 8.1.
– Understanding RAM Requirements
If you want to clean install the 32-bit version of Windows 8.1, your computer must have at least 1 GB (1 gigabyte) of RAM. For the 64-bit operating system, at least 2 GB (2 gigabytes) is required.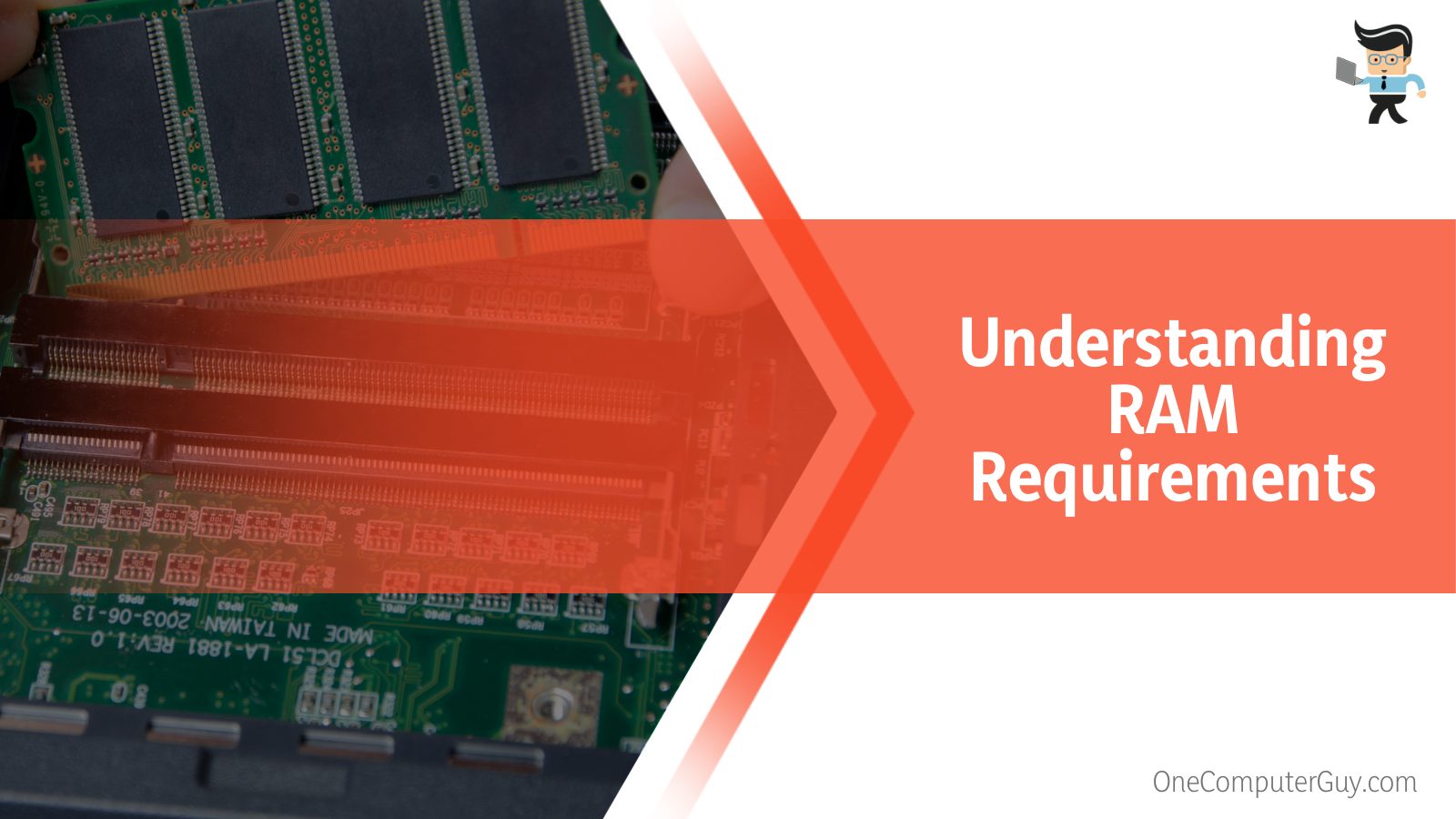 To make your computer perform faster, comfortably run many applications, and multitask, you should keep RAM of higher values. If you need to work on memory-consuming apps, play modern games, or watch high-definition movies, ensuring more RAM on the device is recommended.
– Requirements for the Graphics Card
If you are looking for the smoothest way to install Windows 8.1 on your current computer, you will also need to make sure that the computer's graphics card is compatible with this high-end version.
While the general requirement to run this version of Windows on your computer is having a DirectX 9 graphics card from Microsoft along with the WDDM driver, some extra features of Windows 8.1 might require a more powerful graphics card, such as DirectX 10.
– The Speed of the Computer's Processor
Another essential prerequisite for installing or upgrading to Windows 8.1 is a fast computer processor since the pace at which your apps operate is directly tied to the capacity of your computer. Your computer's ability to perform computations in lesser time due to a faster CPU will enable speedier app performance.
To operate Windows 8.1, your computer's processor must be at least 1 GHz. It is advised that you retain a processor that can easily manage this load if you want a high-performance computer and want to run CPU-intensive apps and software like 3D rendering programs or high-end games.
– Windows 8.1 Requirements for Extra Files
Keep in mind that specific additional requirements must be met to install and use various apps on Windows 8.1. Having a computer with a screen resolution of 1024 x 768 and a steady internet connection is necessary to visit the Windows store and download and run programs on your computer.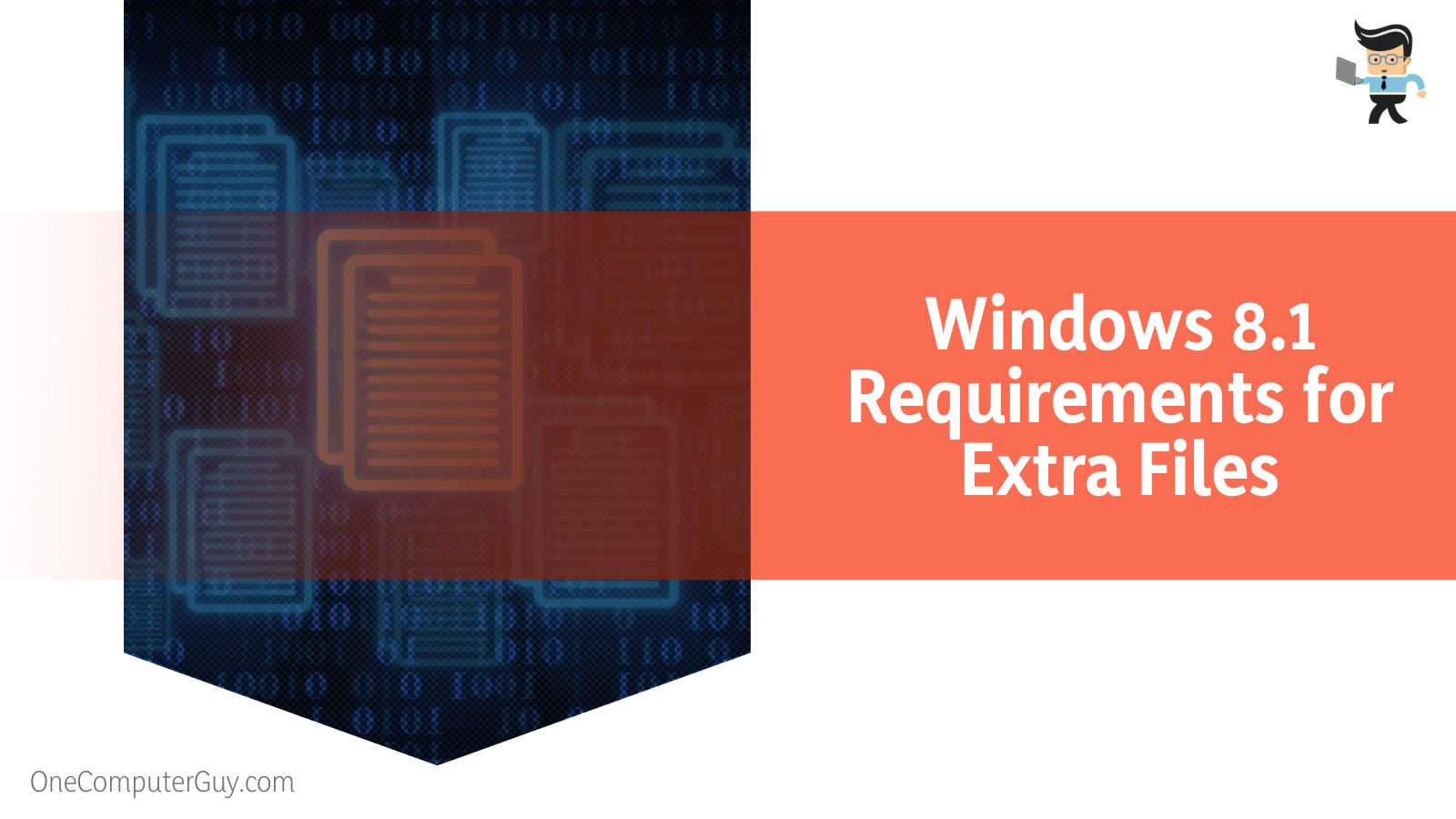 Similarly, your CPU has to support CMPXCHG16b, PrefetchW, and LAHF/SAHF to install 64-bit Windows 8.1 on a 64-bit PC. In addition, if you wish to play DVDs and other forms of media, you also need specific playback software.
Conclusion
It is easy to understand how much free space your computer's hard disk drive needs to have before you decide to upgrade the operating system to Windows 8.1, as you will have deduced by reading our extensive guide above.
While the other vital factors listed are easy to keep in mind once you read them through, we have prepared a list of essential points you might want to revise in your mind once again:
Some requirements must be met to upgrade your computer from its current version to Windows 8.1.

For a 64-bit upgrade, you need 20 GBs of free space on your hard disk drive, while if you choose 32-bit, you need 16 GBs.

To upgrade it to the 64-bit version, you will need 2 gigabytes of RAM, while the 32-bit version will require 1 GB.

While the minimum requirement for a graphics card in Windows 8.1 installation is DirectX 9, some programs might require compatibility with DirectX 10 or higher.

If you want to install Windows 8.1, you will need a computer processor with a speed of at least 1 GHz to handle the high-end functions that come with the operating system.
There can be several reasons behind your choice to upgrade your computer to the more functional version of Windows 8.1, but no matter the reason, we are sure you have found a method best suited to your case after studying the points above.
When you feel like you need clarification about the next steps to take concerning the compatibility of your computer and the chosen upgrade, it would be an immense help for you to try out the techniques given so that you can have a peaceful user experience!