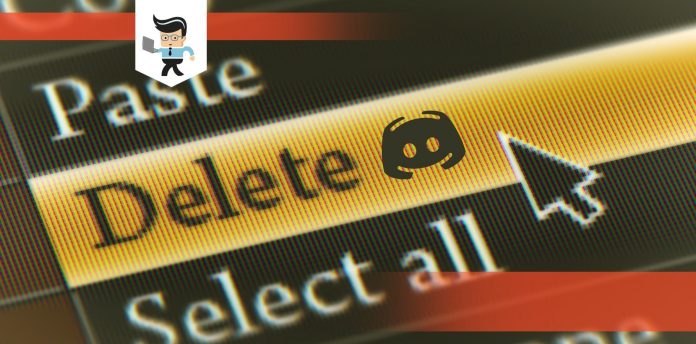 If you find yourself asking "How long does it take to delete a discord account?" then you should know that the whole process takes 14 to 30 days, depending on several factors. Deleting a Discord account is a straightforward process, and we will make it easy for you with detailed steps.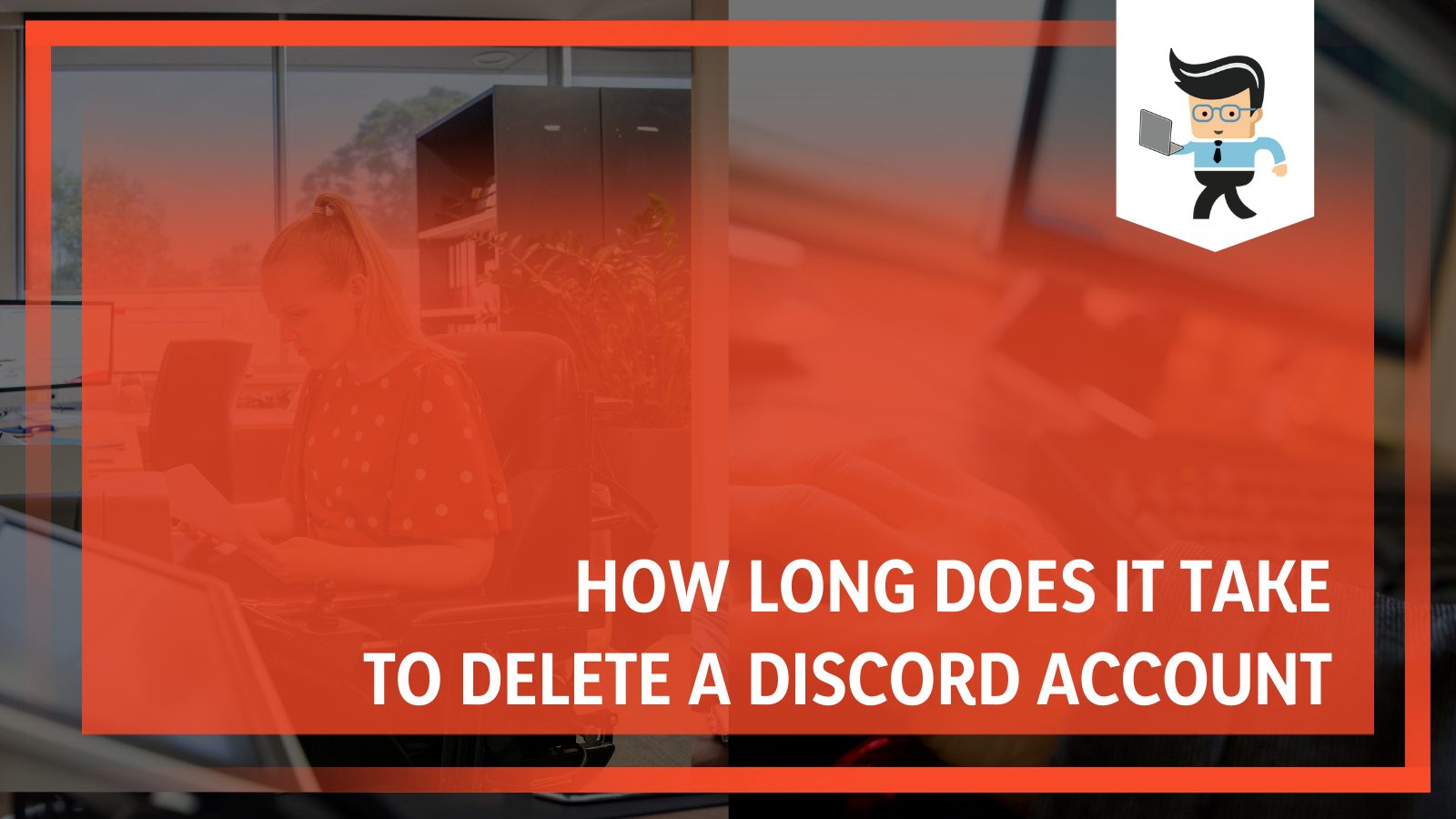 Read this carefully-compiled guide to learn how long it really takes to delete an account. Plus, we tell you the best way to completely delete your account on Discord.
How Long Does It Take To Delete a Discord Account?
Discord takes roughly 14 days to delete your account from its servers, but it takes approximately 14 to 30 days to complete all specified operations. This is due to technical reasons, but it won't exceed 30 days. After the stated account deletion timeline, your account will vanish from their system.
Deleting a Discord Account
Discord allows you to delete your account like other social media platforms. However, it differs from other social media platforms such as Facebook and Twitter because a deleted account cannot go back up and running.
Therefore, it is better to disable than delete the account if you are unsure of what you want. But if you are sure that you want to leave the platform for good, deleting the account is the right step. Here is the procedure for
deleting Discord
:
Log into your account – enter your email and the correct password.
Launch the user Settings by selecting the "cog" icon.
Open Account Settings by selecting the "My Account" option from the "User Settings" categories list.
Scroll down the open window until you find the "Account Removal" option. This option has two sub-options – Delete and Disable Account.
Press "Delete Account" to delete your account, but you can also press the Disable Account option to stop using your account temporarily.
When you click the "Delete Account" option, a prompt window on the screen with a message informing you that you will not be able to log in again once you complete the action. Enter your password and click "Delete Account." Wait for 2 to 4 weeks to get your Discord account wholly deleted.
– How To Delete a Discord Account on Mobile
Disabling a Discord account on mobile devices (iOS and Android) is not as straightforward as on Desktop Windows/Mac PC. There is no defined process for deleting or disabling Discord on mobile devices. Nonetheless, here are general steps you can follow to delete or disable the account:
Launch the Discord application on your smartphone.
Tap your profile picture in the bottom toolbar. This takes you to User Settings. Alternatively, tap the cog icon on the bottom right corner of the phone to take you to the User Settings.
Under the "User Settings," tap on "My Account" and scroll down.
At the bottommost part, you will see two options – "Delete Account" or "Disable Account." Choose an option you want to execute. However, regardless of the option you select, you will be redirected to the support page, where you will get an explanation of methods of disabling or deleting your account.
Note that to complete the deletion process on your smartphone, you will need to send a request to the support team, who will, in turn, disable or delete your account.
– Deleting Discord Account Quickly
Why does it take 14 days to delete a discord account? The 14 days allow Discord to go on their end to terminate anything related to your account. Also, it gives you time to reflect on whether you really want to terminate the account.
How to Delete Discord Account Without Waiting 14 Days? The process of deleting an account on Discord takes approximately ten minutes. However, for the account to be removed from the platform entirely, it will need at least 14 days. Therefore, there is a way you can terminate your account from the platform within 14 days.
After two weeks pass, you will permanently not have access to the account. The profile picture resets to default while the username changes to "Deleted Account" along with random, gibberish numbers and letters.
However, if Discord removes your account n their platform for violating the terms of service, your profile picture resents to default. The user name turns into DeletedUser#0000.
– Successful Deletion
A couple of indicators show that your account no longer exists on Discord. Check them out below:
Your name appears as DeletedUserxxx and is accompanied by random gibberish numbers and letters. To confirm this, use a different account to log into Discord and check your previous chats with friends.
Discord resets your profile picture to a default one.
When you search for your username, it doesn't return anything.
Another method to check whether someone has deleted their account is to search using their name and ID. Here are the steps to follow:
Launch Discord and click on the Home button (top-left).
Select the Friends tab.
Under this tab, type the ID and username of the person of interest and click Send Friend Request.
If that account still exists, the friend request will be sent successfully. Typically, you will receive a prompt telling you that it has been sent. However, if the process throws an error, it may signify that that Discord account has been deleted. But an error can also occur if you misspelled the username or used the wrong ID.
As stated earlier, after deleting your account, every piece of your information remains except your username, which is replaced by DeletedUserxxxx.
– What Happens When You Delete Discord Account?
When you delete your account on Discord, all messages, information, and images will remain on the Discord system, but the process will delete your profile and rename your account as "Deleted User."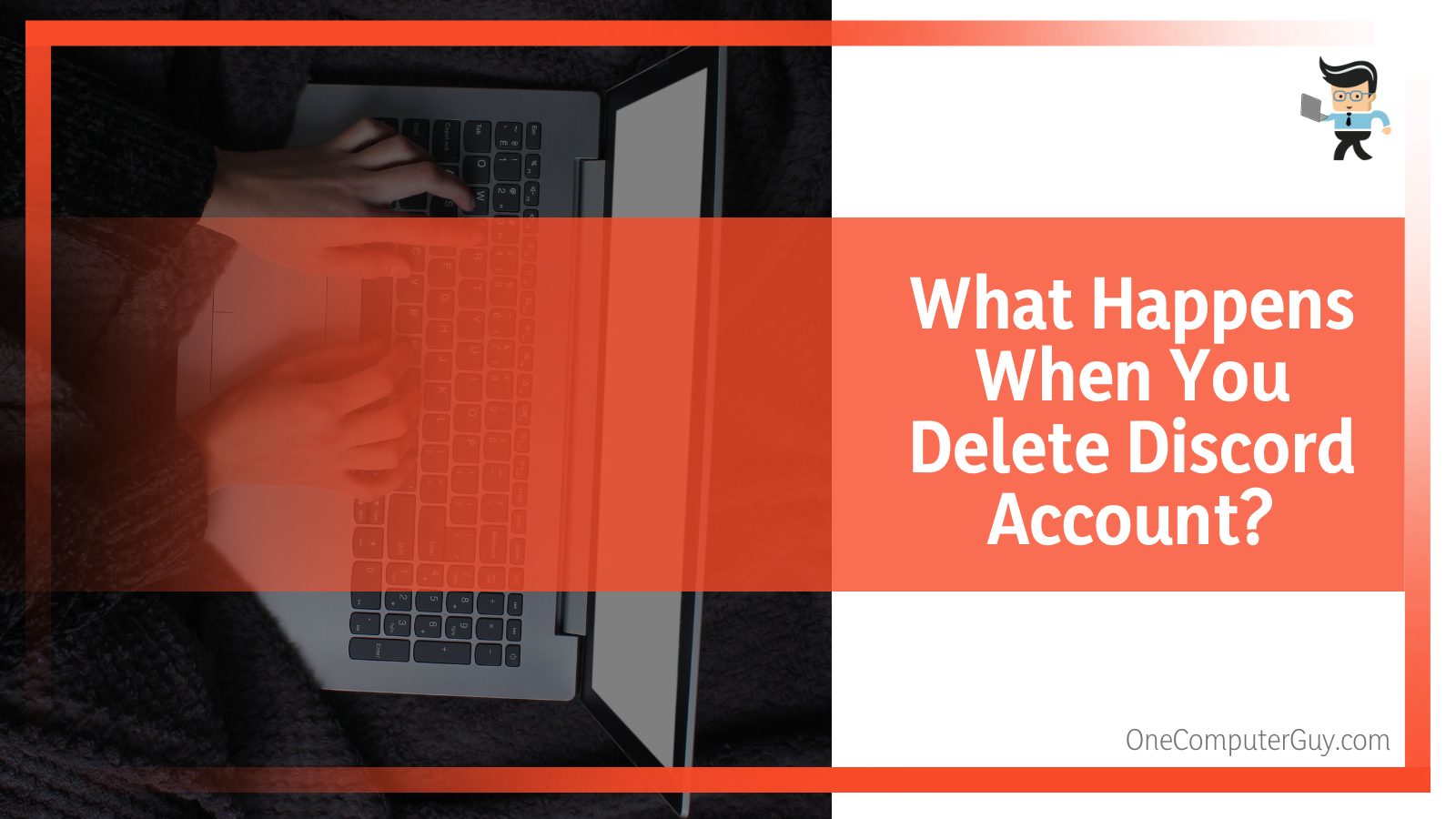 – Restoring Account
Retaining all your data and messages on the server allows other users to refer to old groups and messages. While the messages and other data remain, your identity remains anonymous. This complies with the right to be forgotten since anonymizing the data is sufficient.
When you click the Delete button, your account acquires a "Pending Deletion" status and stays that way for at least two weeks when it gets the "DeletedUserxxxx" status. You will not be able to log into your accounts within those two weeks. If you attempt to log in, it will throw a dialogue box asking if you want to restore your account.
If you click "Return to log in," it retains the account in a "Pending Deletion" state. However, when you click the "Restore Account" option, it stops the account termination process, allowing the user to have their account back.
– Deleting Account of a Deceased Person
You can delete an account of a user who has passed on by requesting Discord to delete it, but you must be a close friend or family member. Here are the steps to follow:
Launch Discord and search for the "Submit a request Discord form." From the search results, launch the official request form.
Navigate to the "What can we help you with?" Section and select Help & Support.
Enter the deceased user's email address and go to the "Type of Question" section.
Choose "Account Deletion Request," and type Account Termination or Deletion in the Subject line.
In the "Description" box, write "The user is deceased."
Submit your request by clicking "Submit."
After submitting the request, the support team will contact you for details. Give them the details of the situation. Typically, you will need the person's email, but if you don't have the email, you can give them your username and an additional explanation.
In this case, you may be required to offer additional information, such as the death certificate. If your evidence is sufficient, they will delete the account.
Can You Get Your Deleted Discord Account Back?
No, once you permanently delete an account, you cannot recover it and it is gone. Sadly, if you will need to use the platform again, you will need to create a new account with another email and username. That means you have to start from scratch again.
– Grace Period
Take note that when you request the platform to delete your account, Discord gives you a 30-day grace period to think over your action. You can still get back your account within those 30 days if you want by contacting customer support.
However, past the 30-day mark, there is no other way of restoring your account.
Can Discord Delete My Account?
Yes, Discord can delete your account if you violate the Discord terms of service. Similarly, if you break the terms of service, Discord can permanently or temporarily ban you from the platform.
– API Ban
However, unlike other social media platforms, Discord prefers banning users from specific servers rather than the entire platform in most cases. But if you commit a severe violation, the platform will not hesitate to throw you out. Here are the different ban levels on Discord.
You will receive an API ban if you spam the platform. If you do a specific activity consistently, Discord will term it spamming. Therefore, depending on the severity, they can temporarily or permanently ban your account.
– Temporary Ban
When you accidentally violate a term of service, especially those that you are not aware of, Discord will hand you a temporary ban. This is a short ban as it lasts between a day and three days. If the ban exceeds three days, consult the customer support team.
– Account Termination
When you face an account termination, your account is deleted from the platform. You can no longer use it. Therefore, you will need to create a different account using new details if you want to use the forum.
– Permanent Ban
A permanent ban is more severe as it involves banning both the account and the IP address. Discord will take this action only on severe violations, so familiarize yourself with the terms of service to avoid a permanent ban.
If Discord bans you permanently, you will not be able to join the platform again because all your details are blocked. This includes real name, address, number, and IP.
What Actions Can Make Discord Delete My Account?
If you break the community guidelines or terms of services, Discord will delete and ban your account. Discord is strict on how you use it, like other social networking platforms. Any of the following violations can lead to an account ban.
– Harassing Other Users
Recent reports show that Discord banned 5+ million users in 2021 for harassment-related users. This indicates that Discord is continually working to ensure the platform remains safe for its users. For Discord, harassment is non-negotiable.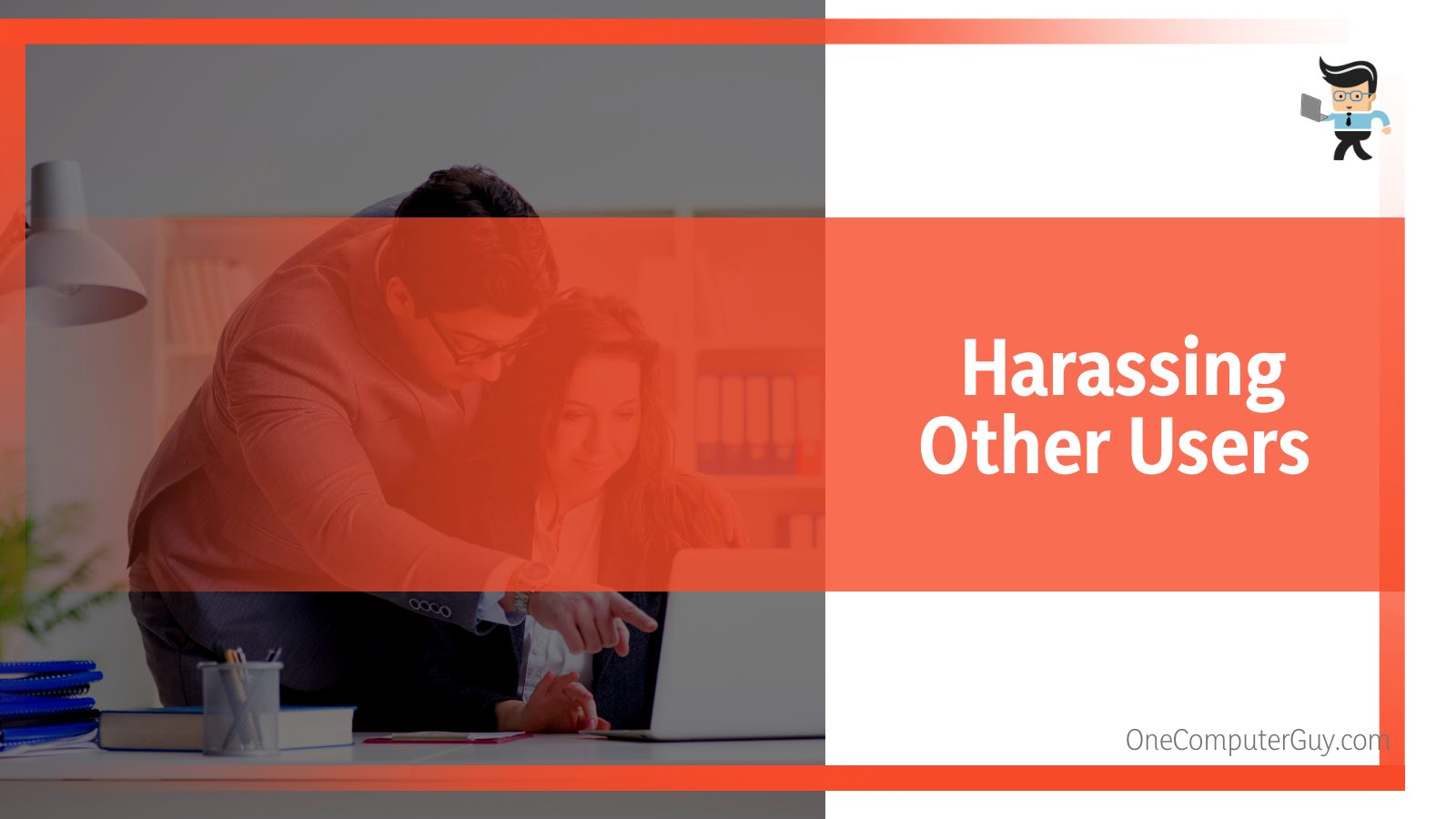 Once you harass any user or indulge in activities that point to harassment, your account is banned. In the worst case scenario, you may even face legal action.
– Spreading Malware
Discord is designed for communication, especially among gamers. However, some users hijacked the platform and began spreading malware through it. But Discord has put measures in place to curb such activities.
The platform can detect the spread of malware and stop it. Furthermore, all accounts that spread malware and spyware are permanently or temporarily banned from the forum. To be safe, ensure that you do not share links from untrusted sources. Link sharing can lead to account suspensions.
– Illegal Activities
Discord doesn't use end-to-end encryption, so all the information you exchange remains on transmission; thus, it can be spotted easily. The platform discourages users from engaging in illegal activities on its servers. Actions that go against the rules of engagement or the laws of a specific country can lead to immediate suspension.
Familiarize yourself with your country's laws so that you do not accidentally participate in illegal activities.
– Sending False Reports
Spreading any false reports on this platform is not allowed. Similarly, the platform can ban you if you falsely report other accounts. So before you report an account or share any information, make sure it is true.
– Violating Intellectual Property Laws
Discord does not allow you to copy and use any intellectual property transmitted via the platform. The copyright violation policy on Discord is stringent. Thus, your account will be banned or suspended if you are caught violating that policy.
Disabling vs. Deleting Discord Account
Disabling your account on Discord makes the account inactive to public users, but the content of the account is still available. A disabled account loses its ability to send and receive messages. Although the account appears to your friends as deleted, once you log in and reactivate it, it returns to how it was before, so disabling is reversible.
On the other hand, when you delete an account on Discord, you cannot recover it. The action removes your discord account permanently from all discord groups. It is like you never existed, and this action is irreversible.
Reusing a Deleted Account's Email
If I delete my Discord account can I reuse the email? The short answer is no, you cannot use a deleted account's email address to create a new account on Discord. Discord only allows an email to be used once on its platform.
Remember, when you delete your account on Discord, all the information remains on the servers, including the email you used to create the account. So you can only use the email once.
You can only reuse the email within two weeks after you initiate the deletion process. You can only log in to that account you want to delete and not create another one. After two weeks, forget about the email.
Deleting Discord Servers
If you own a server, you can delete or transfer the Server. This is an extra step in deleting an account on Discord. If you have an active server and decide to delete it, your friends might be saddened by your actions, so prior to deleting your account on Discord, consider transferring any of your servers to someone else rather than deleting them.
Nevertheless, you can remove servers if you have not used them for a long time. This way, you are sure no one will be upset with the action.
– Transfer Server Ownership
Transferring ownership of a server is essential if you have active users. The process is a bit different on desktop and mobile devices. Let's look at each one of them in detail.
Here re the steps when using your desktop:
Go to your Server and launch the Server Settings from the menu.
Select Members to reveal the list of members.
Choose a member you want to give the ownership of the Server.
Click on their name to select it.
Select the three-dot menu at the top.
Click on the Transfer Ownership option from the list and click on the Confirm button in the dialogue box.
These simple steps allow you to give ownership of the servers to the person you choose if you use a desktop.
Here are the steps when using your smartphone:
Launch your app and go to the Server.
Adjacent to the Server is a three-dot menu; click on it.
Select Settings and scroll down to see Members.
Tap on the Members option to reveal the list of members.
Click on the three dots beside the member's name and scroll down to find the option "Transfer Ownership."
Click on the Transfer Ownership option and confirm.
– Permanently Delete Servers
You should delete your servers only if they haven't been active for a long time or after transferring ownership. Otherwise, the process is pretty straightforward for both smartphones and desktop devices. Check them out.
Here are the steps when using your desktop:
Navigate to your Server.
Select a Server by clicking on its name.
Click on the Setting option and select Delete.
Confirm that you want to delete and complete the process.
Here are the steps when using your smartphone:
Go to the Server of interest.
Click on the right bar to go to the menu.
Select Settings options from the menu.
Press the three-dotted menu at the top and scroll down to find Delete Server.
Click on it, confirm its name and delete it.
Conclusion
It's natural to bid farewell to specific online communities such as Discord, but the timeline of deleting an account varies. For this post, we have comprehensively answered the question, how long does it take to delete a discord account? The points we have highlighted include:
It takes 14 days for your account to be deleted on Discord. However, the process can extend up to 30 days.
Once you delete an account, you cannot recover it.
Discord gives two options: To delete and Disable an account. Disabling an account is a temporary process (reversible), while deletion is permanent.
If you own an active server, transfer it to another user before deleting your account.
Terminating Discord can be a measure of making your online footprint smaller, so follow the guidelines in this article to safely delete your account.