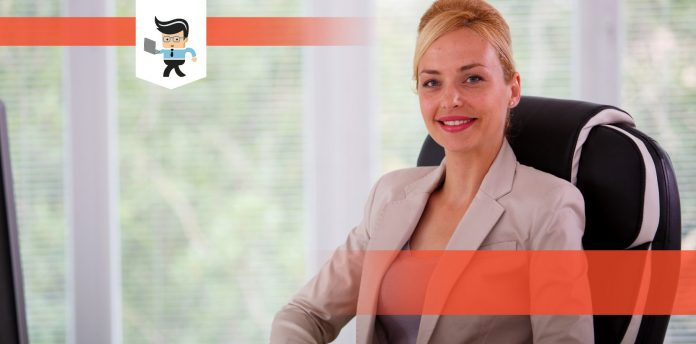 Our GT Omega Pro racing office chair review unveils a lot of information covering every aspect of the chair.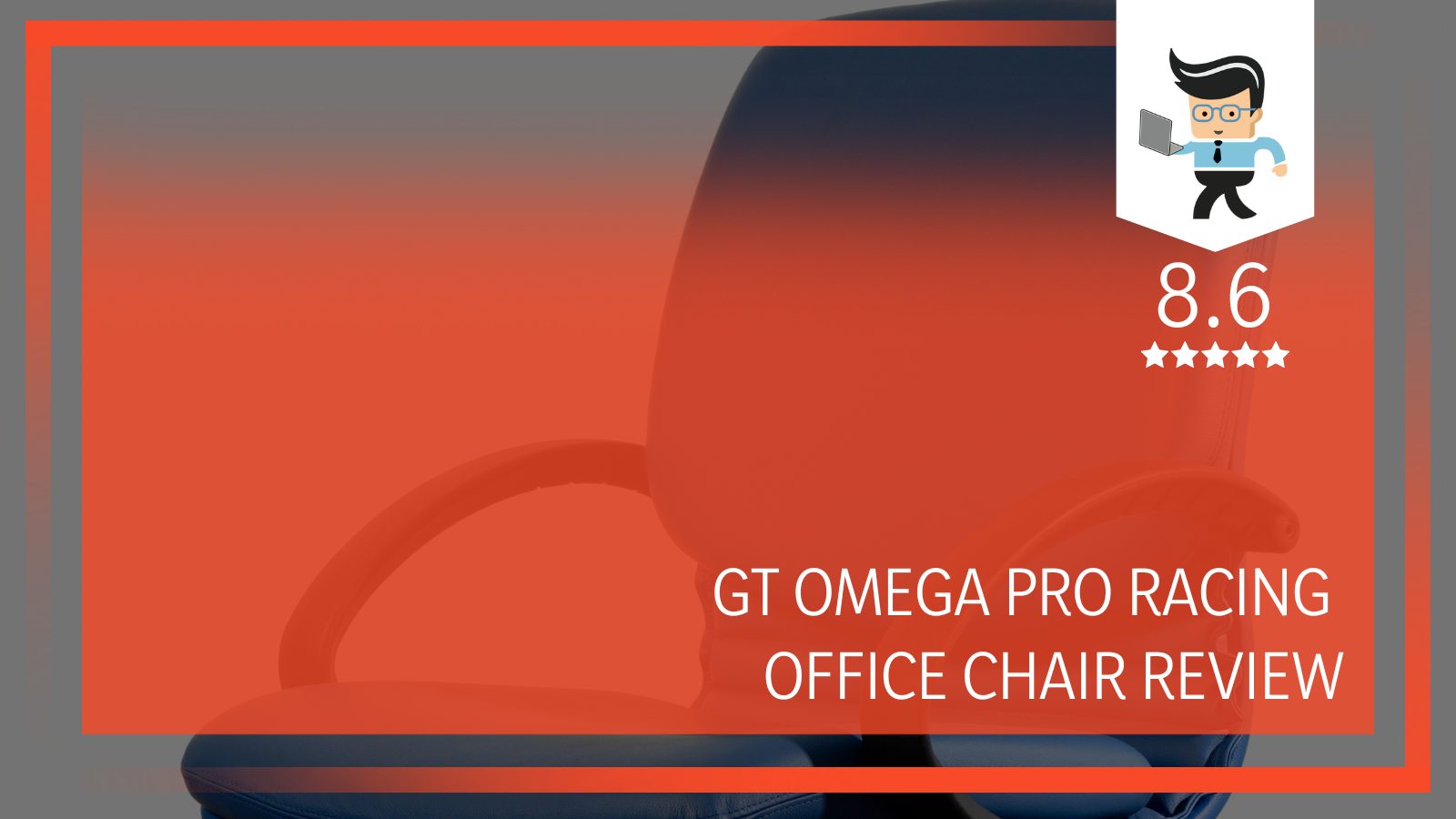 From its easy-moving casters and good load capacity to its height-adjustable feature and ergonomically designed components, the chair provides all users with much-needed comfort and convenience during every gaming session. Other worthwhile features make the chair a regular for many users that appreciate a cross between gaming and office needs.
But does it really come in handy for just anybody or a selected few? What about its durability—can it stand the test of time?
We know these are some of the questions bothering your mind as you are looking to decide whether or not the chair is the right fit for you. That is why we have gone the extra mile to bring you the full review.
If you're one of those, our review team will guide you through its unique style, capabilities, benefits, and drawbacks.
GT Omega Pro Racing Office Chair Review: Key Specifications
Product
Key Specifications

GT OMEGA PRO Racing Gaming Chair

Material: Synthetic leather, PVC
Frame: Aluminum/metal
Recline Angle: 85 – 190 degrees
Max Weight: 264.5 pounds
Armrests: 4D adjustable
GT Omega Pro Racing Office Chair: Quality or Ordinary?
Gamers and other enthusiasts have some things in common. Sure, they love games, a comfortable chair, and an efficient lifestyle. However, they sometimes get the odd back pain from the chairs they sat in for too long. Using a lousy chair can impact your muscles and bones in the wrong way. That could lead to severe health issues in the long run.
This GT Omega chair packs some excellent features to protect your posture. Back problems don't have to dominate your extended gaming sessions when you have an ideal seat right under you.
The support is fantastic, coupled with the ergonomic parts that target every aspect of your body so that you can have comfort all through. Also, you get additional pillows, lumbar support for your spine, and the height-adjustment mechanism. Other capabilities of this chair from a popular brand are reviewed below.
GT OMEGA PRO Racing Gaming Chair Key Criteria
PROS
Robust and durable
Orthopaedically designed body-hugging back
Removable pillow and cushion
Adjustable components
This traditional chair comes in different colors and is designed with dimensions, materials, and features that are built for gaming. The GT Omega office chair is fully adjustable, including the reclining back. You can adjust the back and lock at your favorite position. The same thing goes for the arms, where you can have them at more comfortable angles.
Some users have described this chair as somewhat of a hugger. That's because the orthopedic back is designed to take a deep-sided "body-hugging" back and shoulder design. In addition to that, there's some extra comfort and support by way of a removable headrest pillow and the lumbar cushion. Both are part of the chair and can be taken out when you don't need them.
This GT model also gets a lot of style points. It's designed for different body types with comfort at the center. Whether that's at the office or behind your gaming desk and monitor, you can use it for extended periods.
Chairs have to give you some form of durability. To that end, this Omega pro model gives you a robust style, steel tubing framework, and covering to last a long time. You get that in the form of a metal and aluminum frame. Also, there's solid leather to cover paddings across the chair, all built for your enjoyment.
– Comfortable Components: Sit Down for Prolonged Hours
It's always a good idea to learn how comfortable a chair is before getting it. This one won't disappoint because it feels great and gives you high levels of comfort. That translates to sitting on the chair for long hours. Also, the need to squirm around to get a better position to avoid pain isn't necessary. The chair has a "body-hugging" structure visible on many premium chairs.
In addition to that, the chair is designed to work the way your body sits. The fatigue that comes after sitting down for long is absent, which means you can do a lot of work or play video games. That's because there's a constant feeling of being refreshed and relaxed even with components like the tilt function.
– Additional Cushion and Pillow: More Protection and Comfort
The GT Omega computer chair doesn't leave things to chance for your comfort. That's why you get an additional pillow and cushion to protect your head and the lumbar region further.
Sometimes we get a little bit tired and stress areas around the neck and head. Put the pillow to great use so that it supports your back and neck. It also helps that you can use them at your convenience.
While the pillows are reasonable, we think the lumbar cushion is excellent and offers solid protection to your lower back. At first, it does feel a bit weird when you use the cushion, but if you've got posture issues, use it. That way, you can play or work for extended periods.
– Support for Marathon Gaming Sessions
We have mentioned how lumbar pain can represent a big problem for gamers out there. Many models only have gaps on the seat without any support. The removable lumbar is a fantastic addition for marathon gaming sessions. Also, those sitting forward won't have issues since you can adjust the cushions to fill in that gap.
– Adjustable Parts: Get Your Ideal Spot
It's not uncommon for gamers to stick to one position for extended periods. However, you might want to change things up at some point. Well, one of the good things about top brands in the gaming chair business is adjustable capabilities. To that end, you can choose to recline this chair between 85 to 90 degrees, whether that's forward or backward.
Height adjustments can be made on this chair if you measure a little higher or lower than the backrests. Besides that, you can use the tilt function to either rest or even take a nap. It also helps you switch positions during tasking games and work conditions. That way, your back is always aligned the proper way without using too much support from extra pillows.
The chair has a strong structure backed up by a spring cylinder mechanism to help you make adequate changes to the height.
– Adjustable Armrests: 4 Optimal Directions
A sturdy and comfortable back coupled with the armrests gives you more benefits using this racing office seat. You can tweak the arms in four different directions.
Other chairs give you two or three options, but this GT racing-style chair covers all the possible directions. That's an excellent addition if you have special requirements for your body. Also, it helps to keep your arms and elbow in a safe position through all the activities.
– Style and Covering: A Chair Worth Space
This chair is worth the space it takes up in your living area or game room. It's also not bland to look at. There are vibrant colors that make it noticeable anywhere you place it. Also, it sports high-quality materials you'll feel the moment you take a seat.
It's made with premium quality synthetic leather and PVC material. That gives users a luxurious touch coupled with the padding and cushioning to provide the best comfort. It's designed for all body types, whether that's at home or in the office. Also, the stylish red stripes on the black background enhance its fantastic appeal.
The upholstery on this chair is top-notch across the cold-molded foam. You get just the right amount of hardness that regroups when you get up.
– Solid Frame and Base: Strong Parts
A solid frame is the bedrock of any gaming chair out there. That's why the GT Omega desk chair comes with durable steelwork that's 2 mm thick tubing on the frames. The material offers strength to the aluminum starbase. If you're a gamer weighing approximately 270 pounds, you'll find it robust enough to carry you.
– Overview
This chair is a must-have for gamers and enthusiasts who love the feel and design of a racing-style seat. The comfy, hugging backrest will keep you comfortable for extended periods.

Frequently Asked Questions
1. Whо should buy this GT Omega model?
That's an excellent question to ask if you're interested in buying any chair. It's always a nice touch to figure out which product fits your build and critical requirements. However, the body of this chair suggests it's for smaller to medium gamers or regular users. That's because of the high back, robust build, and adjustable functions.
If you're very tall, you might have a hard time using this chair, even though it is height adjustable. A lighter gamer weighing between 150 to 230 pounds (max weight is 264.5 pounds) will have the best times on this chair.
The chair is modeled after the racing-style seat familiar with top manufactures. As such, you're guaranteed some top-quality comfort.
2. Who should leave this chair alone?
If you weigh more than 264.5 pounds, it's not a good idea to get this chair. While the lumbar cushion and headrest pillow offers more support, it won't compensate for lacking the ideal weight capacity. What's more, the padding could get a little light for a heavier individual.
Another thing many users have complained about is the rather disappointing padding. After some time of use, expect the padding to get depleted. What's more, the padding on the backrest doesn't seem resilient enough, even with the hugging shape of the back.

Conclusion
Racing-style chairs have come to stay, and this GT Omega model more than meets the ideal requirements for all types of functions, including gaming and office use. It is a fantastic chair that focuses on comfort, durable material, and functional parts you can adjust to match your needs.
The PVC leather presents a great piece of covering for the padded armrests and seat. While that may not be as thick, it's still comfortable to sit on.
Overall, we think this is an excellent choice for users who want a solid base and adjustable parts. Keep in mind that you can always relax or take a nap when you get tired of working or playing games. Again, the added pillow and lumbar cushion mean you can get as comfortable as possible while sitting.