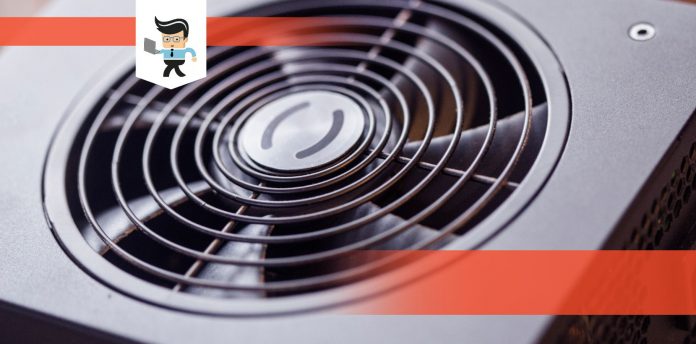 Adjusting the settings within a CPU cooler program can be difficult to do, especially for newer users who aren't sure what to expect. There is a certain level of knowledge that is necessary to effectively use fan curve software programs. However, it can be hard to even choose which ones to use.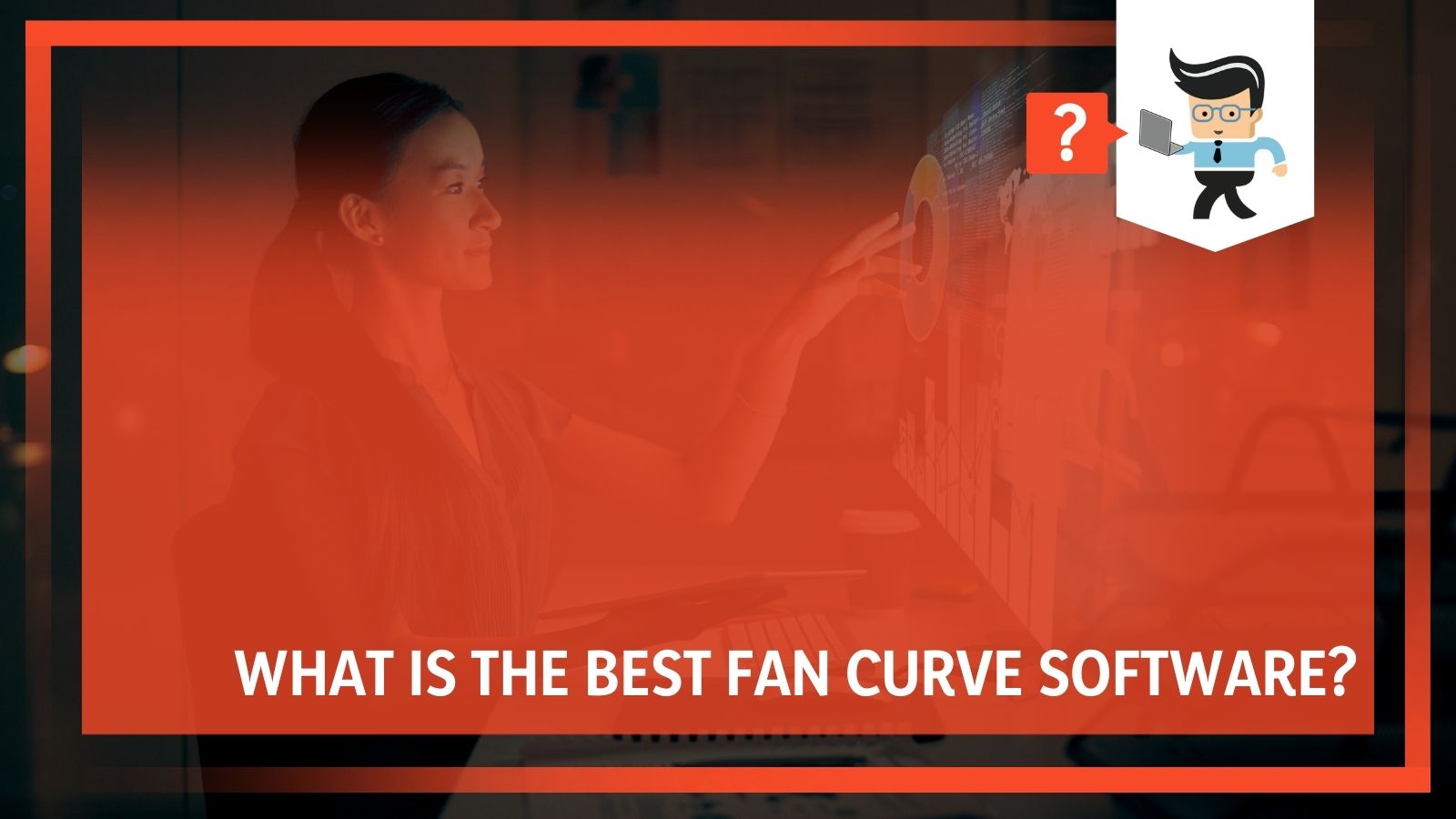 Fan speed control is necessary for gamers and those who overclock as well as those who just use their computers heavily. When temperatures start to rise, your computer starts to make a lot of noise, and you need a reprieve, it is good to have a great CPU fan app on your side.
Our experts break down why you need to use fan curve software as well as looks at the best options available on the market today.
Why Do You Need To Use GPU Fan Curve Software?
There are a lot of options available for those who need to get the best performance out of their systems, and an app can help to streamline everything and ensure that you are doing the right thing.
What Are The Best CPU Fan Control Software Programs?
Our experts were able to look at the different fan control software programs and pick which ones stand out from the crowd. These won't all work for all people, but they are effectively some of the best that you can get.
Remember that you have to be careful, especially if you push your system when you are overclocking or overheating your computer.
Here are our top choices:
1. Corsair Link
Can set it to automatically change the CPU fan speeds to prevent too much heat
Allows users to adjust fan speeds
Helps to monitor laptop fan speeds as well as PCs
Ideal for using with Windows OS

Overall Review:
Corsair Link is a great option for those who have Corsair CPU fans in their systems. You will be able to use this customized software and it is often downloaded when you install those fans in your rig.
This program not only monitors PC fans in traditional computers, but it can also be used to monitor laptop fans, which is somewhat rare.
The Corsair fan curve software allows you to check the CPU temperature, CPU load, and hard drive disk temperature. You can also use it to control the CPU fan speed.
While it is built for Corsair, you will be able to use it with some other systems as well, so it is well worth it to take a look.
Of all the options on the list, this is the best one for laptop users. Of course, it is the best choice to be used with Corsair fans.
2. Gigabyte EasyTune
Helps with overclocking
Includes Health monitoring software
Easily adjust speeds
Smart technology

Overall Review
Gigabyte EasyTune is a performance monitoring tool that also helps to control CPU fan speed.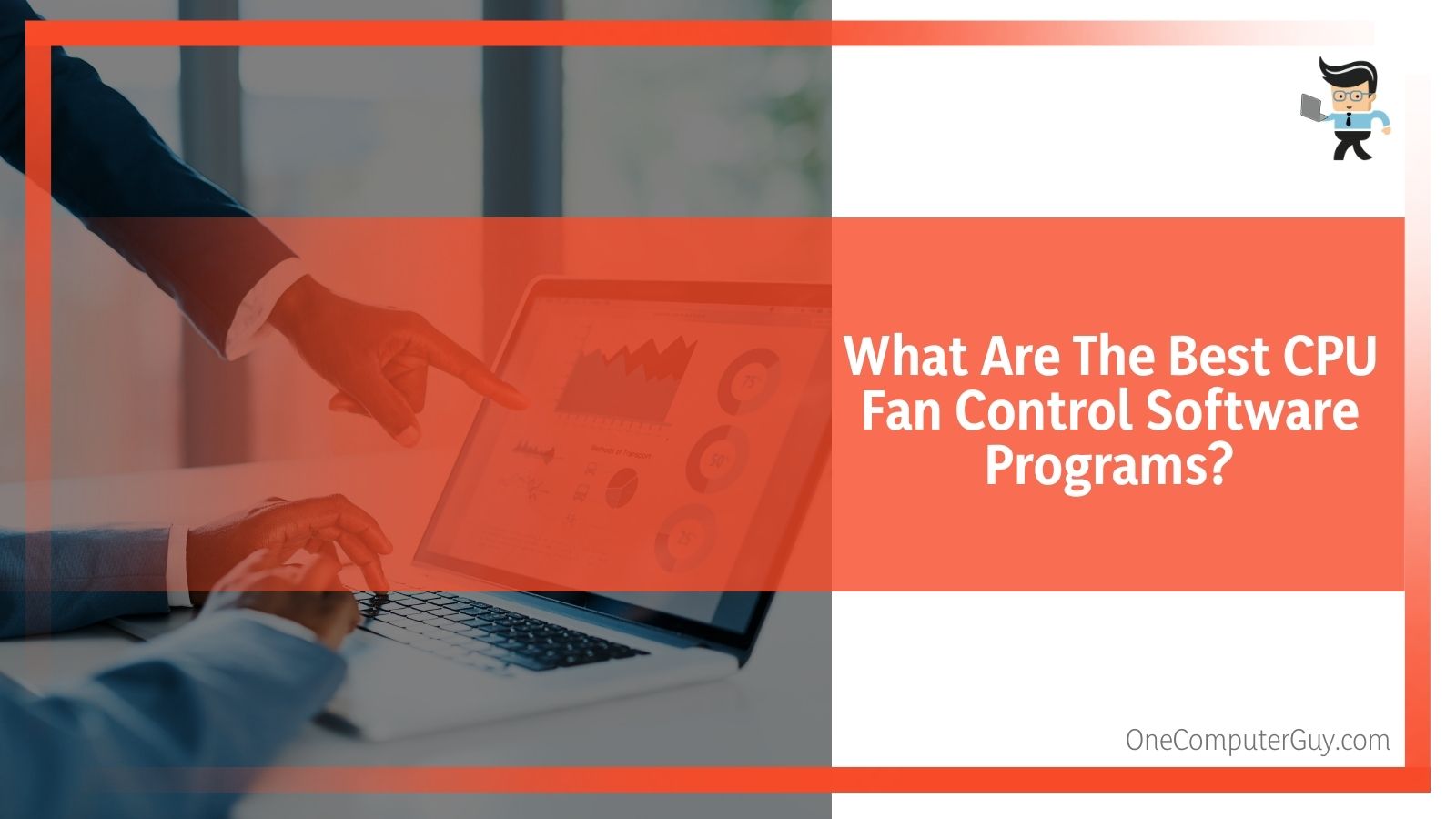 Using this fan curve software, users able to increase performance and monitor what their changes do. This makes it great for learning, but it will also be appreciated by more experienced users. There are two modes to achieve this: easy and advanced.
Another great feature is that this will actually work with some of the other software on the list so that you can have even greater insight.
For gamers, it doesn't get much better than this. It goes far beyond what some of the other software does and helps to bridge the gap between performance and fan speed.
3. Mac Fan Control
Easiest to use on the list
Extremely accurate temperature readings
Simplistic design allows for quick changes
Optimizes fan speed based on data

Overall Review
Probably the most straightforward on the list, it is easy to use and easy to set up. As most people won't use Apple computers for gaming, this is best used for those creating content.
When you use this fan curve software, you will be able to use one of the most widely used pieces of fan software around the world. This means that you will get the latest updates often and you never have to worry about it breaking or something going wrong.
Once you install this software, you are able to monitor the CPU temperature and adjust as necessary. This helps to solve the problem of a noisy fan.
Obviously, this is the best option for people who use Mac or Apple computers.
4. MSI Afterburner Software
Offers real-time temperature monitoring
Save up to 5 profiles for settings
User-friendly
Extremely accurate

Overall Review
MSI Afterburner software is among the best and most effective fan curve software that you can get. Not only for MSI fans, but it also works with a wide range of options.
It offers one of the most comprehensive lists of features on the list, including checking the CPU temperature, GPU temperature, control fan speeds, memory usage, frequencies, voltages, and FPS.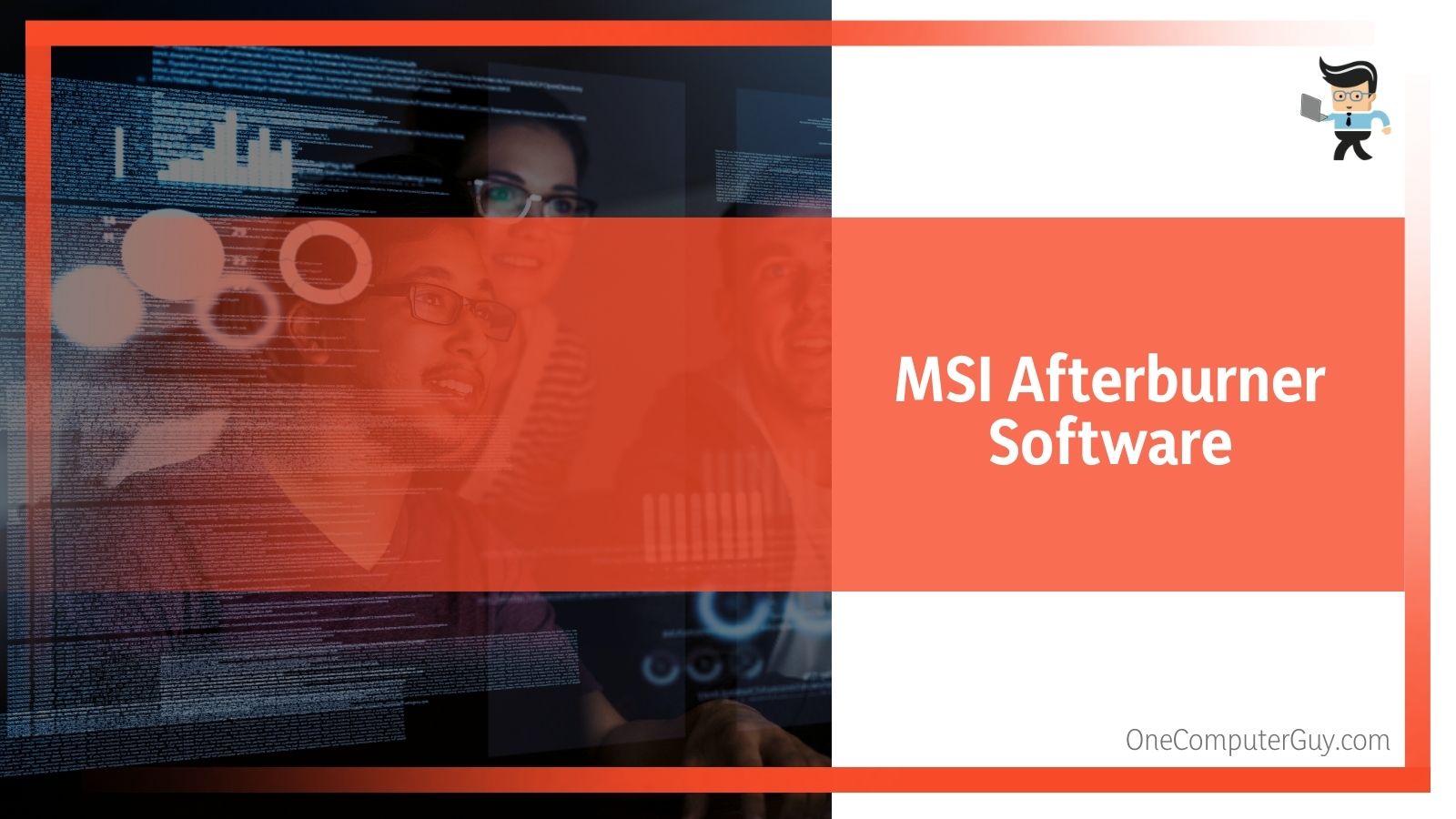 Afterburner works extremely well, making it a fantastic gaming tool when you want to overclock. It is easy enough that novice users will be able to make sense of it, but advanced enough that long-time gamers will find it effective as well.
If you share your computer or you use your computer for a variety of things, this is going to be your best option, thanks to the ability to save different types of profiles.
5. smcFan Control
Helps to increase the minimum fan speed setting
Doesn't strain hardware in any way
The easiest option for novices
Allows for individual adjustments

Overall Review
Favored by many Apple users, smcFan Control is a free tool that can be used to alter the speeds of individual fans. This software is compatible with most fans and computers, so it is great if you have something strange or unusual in your build.
This software is easy to understand and use, helping people to move beyond the minimal speeds that can cause overheating. If your computer is overheating under normal settings, this is a good choice.
Additionally, the software has some great information that can help you to understand your own fans and make smarter adjustments for better performance.
This is going to be the best option on the list for novices who are just starting out. Most experienced users will find some things lacking, but this is a fantastic teaching tool. Additionally, this seems to be the option of choice for Mac users who don't want to use the Apple software.
6. SpeedFan
Helps to keep noise at a minimum when you are gaming or streaming
Troubleshoots problem for you
Checks failing drives and traces issues
Monitors temperatures and gives an inclusive report

Overall Review
SpeedFan is a great option that you can use to monitor and adjust fan speeds, temperatures, and voltages. It can also be used to monitor hard drives and certain other components, including SCSI drives. More experienced users will be able to change FSB on various hardware as well.
The selling point of this fan curve software is its ability to relay information quickly and easily without making it too complicated. If you are new to building rigs and monitoring this type of thing, you will get what you need here.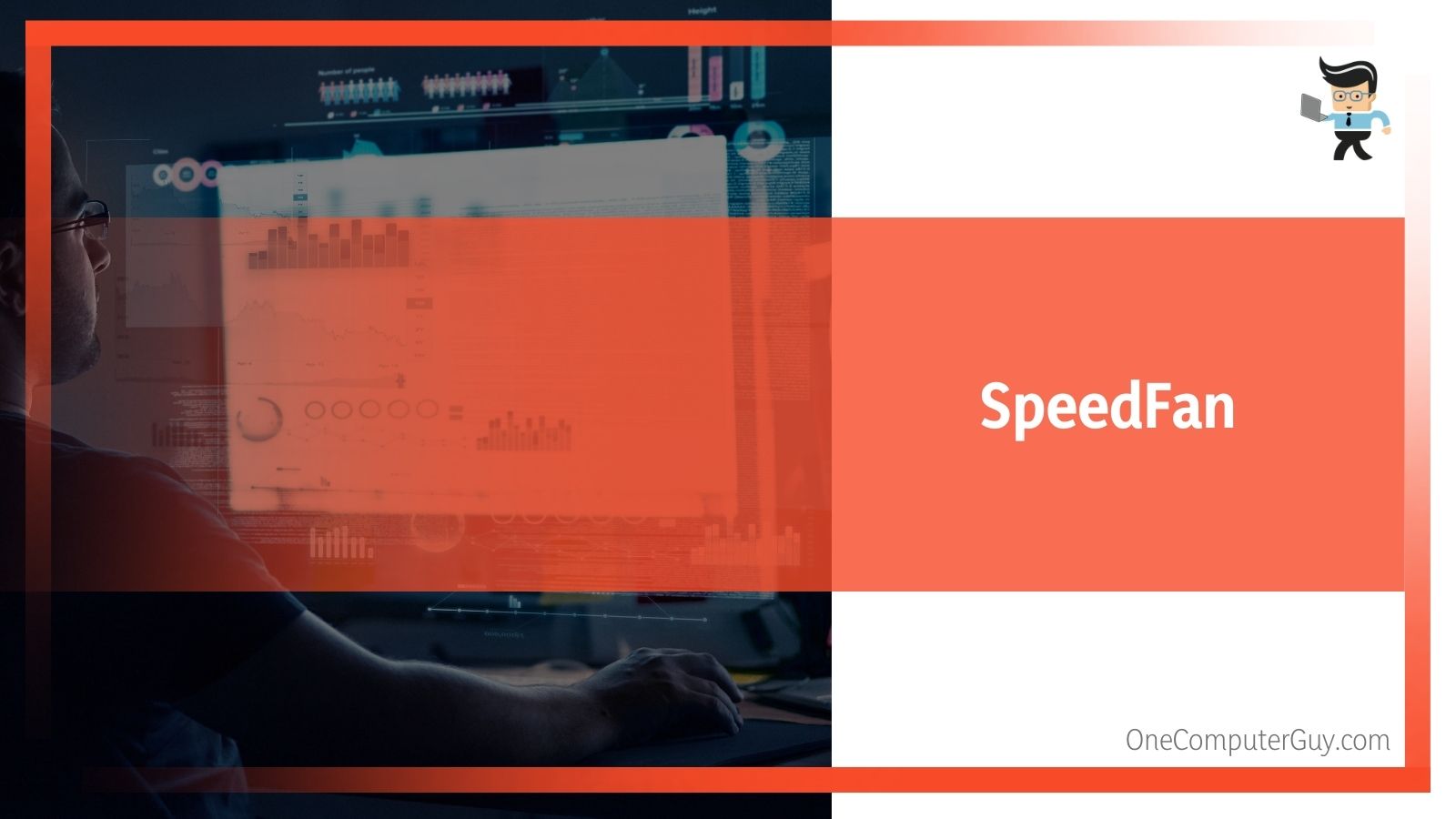 The most impressive feature here is the ability to reduce noise levels with just the click of a button. If you are a streamer or making content where noise cannot be present in the background, there are even options to hot key the app.
This is the best fan curve software for people who are newer to gaming or content creation and need some help with troubleshooting and figuring out what makes their systems tick. If you like detailed reports and information, this is going to be for you.
Conclusion
As you can see, there is a large variety of fan curve software available.
While they will all come in handy in different situations, we can't help but recommend the Gigabyte EasyTune software for its ease of use, different modes, and plenty of tools.
However, the MSI Afterburner Software is another great choice.