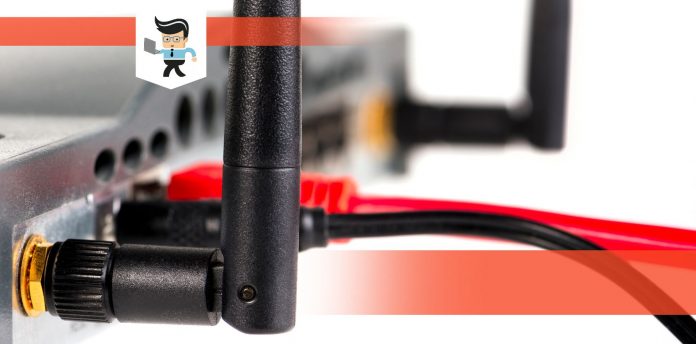 This d-link ac750 router review has been carefully written to help people like you searching for the ideal wireless router for their home and office needs. Read on to discover more about this unique product.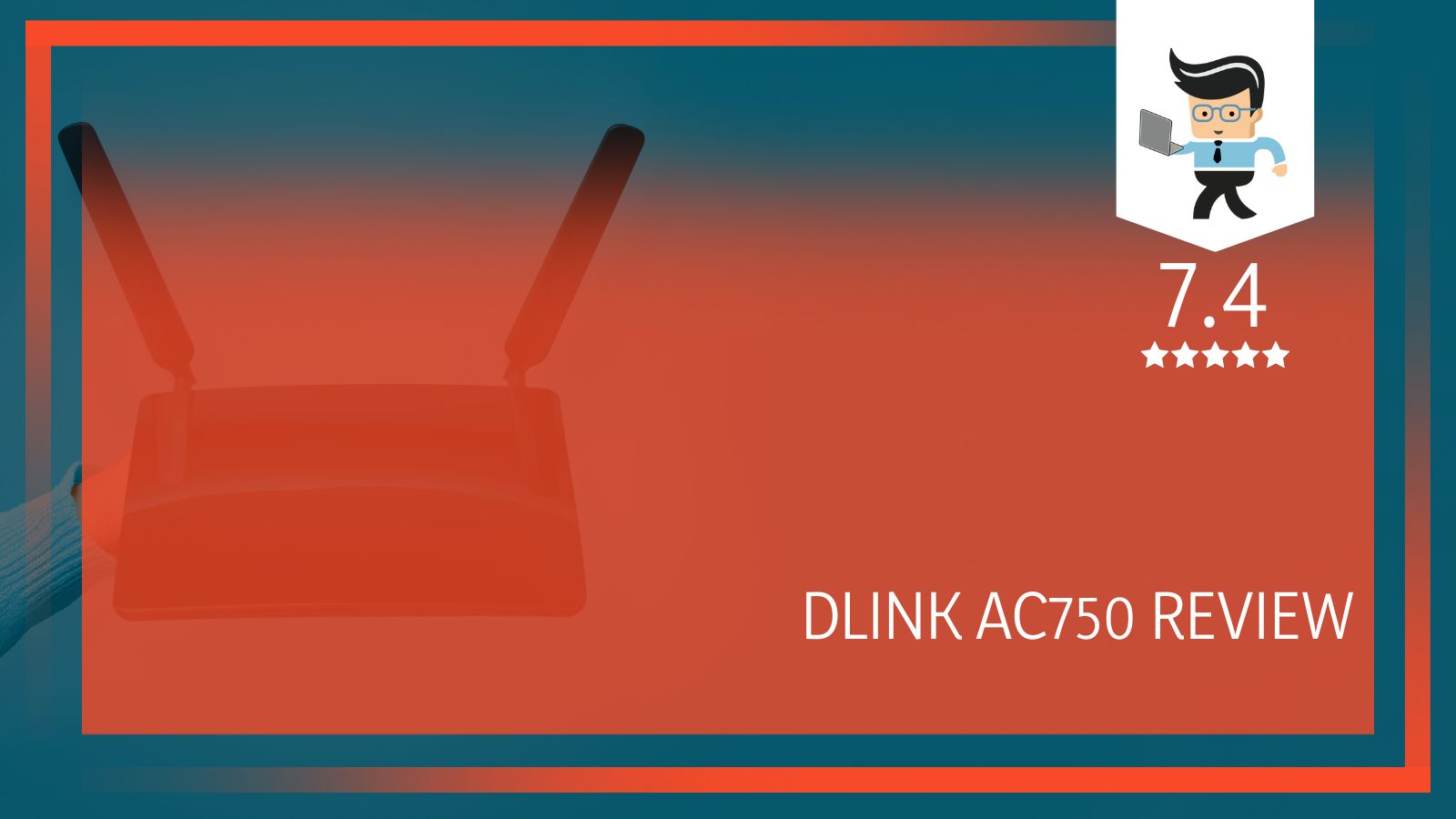 | | |
| --- | --- |
| D-Link WiFi AC750 | Components |
| Manufacturer | D-link |
| Form factor | External |
| Frequency | 2.4 GHz, 5 GHz |
| Security | WiFi Protected Setup (WPS) |
| Encryption algorithm | 128-bit WEP, 64-bit WEP, WPA, WPA2 |
| Antenna form factor | Internal |
1. D-link AC750 Review: How Does it Perform
PROS
Affordable and secure
Easy to set up
Dual-band
Robust wireless signal extending
CONS
No wired bridge (lacks Ethernet ports)
Few features
D-Link is a brand name you always want to remember, and with this dual-band range extender, the DAP-1520 delivers on many fronts. The router includes a full wireless-signal extension that offers more than its predecessor, the DAP-1320.
The DAP-1520 dual-band extender offers support for 2.4GHz at up to 300 Mbps and 5GHz networks that go up to 450Mbps. Also, there's the next-generation 802.11ac spec on this router.
Again, it is a simple wall-pluggable extender that may not have a vast array of features. However, it provides an excellent WiFi signal extension on the 5GHz band. Add a strong performance on the 2.4GHz band, and it's a perfect companion when surfing the internet.
The dlink ac750 setup is also assisted by an extender's footprint, which is about the same size as typical powerline networking endpoints.

Also, it weighs just 3.6 ounces while featuring all of the standard security options users are accustomed to, such as WEP, WPA, and WPA2 security. In addition to that, we noticed it has WPS for quick and straightforward setup.
The DAP-1520 Wireless AC750 Dual Band Range Extender is an affordable choice and sports a decent build quality. The straightforward setup process is perfect for those who aren't too familiar with networking.
Dlink AC750 Review: Specifications and Features
– Design and Build Quality
Sporting a white finish, the D-LINK DAP-1520 should fit well into the design of your home. There's also a clean, unmistakable D-LINK logo at the top, along with a LED indicator.
The dlink ac750 specs make for a great spectacle, even with limited features. This WiFi router is wider than the DAP-1320 and measures a cool 3.62 by 2.28 by 1.35 inches, and weighs just over 3.6 ounces.
The larger design is required thanks to the newer extender's dual-band support. As such, it's not too large that it's unsightly in a wall outlet. We also noticed that this small extender has no Ethernet ports. What you have is a lone LED that shows what connection status it's on.
There's a Wireless Protected Setup (WPS) button on the side, too. If you're a gamer or want to connect devices like desktops and consoles, you'll have to consider an Extender that has more features, especially one with Ethernet ports.
– Setting Things Up
Setting up the router is one of the most significant parts our review team discovered. It's effortless to do. For example, the setup page opens to the WiFi Connection Setup Wizard to help you connect the extender to tout your existing router's Wireless LAN.
You can also choose to have the wizard walk you by pairing the extender with the router using WPS or doing so manually by connecting the two. Either way, they're both easy to do.
We also found that manual connection does not mean you're left to do things all by yourself. The wizard will start the manual setup by scanning for nearby wireless networks and then list them. It will do this within a few seconds.
You can then select the wireless network that you want to extend. By design default, the wizard adds _EXT to the existing SSIDs. For example, when your router's 2.4GHz network name is TOPXT_wifi, the extended 2.4GHz SSID will show as TOPXT_wifi_EXT.
Another thing we found was that this excellent device would automatically recognize the network you're running. For example, if you're on a 5GHz network, it will show that along with the extended option.
Also, you can carry over the passphrase you set on the router to the extender's WLAN. However, if you wish, you can edit the extender's SSID and passphrase.
To complete the setup, you are required to reboot to finish the process. You can connect the extended network of your choice and go back to the management page (http://dlinkap.local).
The home screen will show you a network map of the extender and whether it is successfully connected to your router. It uses a large, green checkmark to do so. As you can see, set up and installation is hassle-free and one of the most decisive advantages of this router.
Remember to plug the adapter into an AC outlet. This product comes with prongs on the body of the unit for that. Also, for easy reference, the device's 2.4GHz and 5GHz network SSIDs are inscribed at the back of the extender with the default password, which you can change later.
– Dual-band Feature
Even if you're a newbie, a d-link wireless ac750 review isn't complete without mentioning that it works in dual-band. It's worth knowing that there are currently two types of bands in current day WiFi standards – the 2.4GHz and 5GHz.
With 2.4GHz, routers will reach a farther distance but are slower in transferring data. On the flip side, a 5GHz network has a shorter range but can transfer data a lot faster than its 2.4GHz counterpart.
With the D-LINK DAP-1520 being a Dual Band Range Extender, it comes with the capacity to extend wireless signals in both bands. As a result, it does give out the best performance and range considering its size.
– Buttons
There are only two buttons available on the DAP-1520. These are the WPS button and the reset button. To connect the device to the home wireless network, press the WPS button down on both this AP and the router. Like we pointed out, if your router does not support WPS, you can do it manually. The buttons also add to the top-notch appearance of this product.
– User-Interface and Performance
A smart and excellent user-experience is a critical part of any router. That is why D-Link recently updated the Web-based user interface across its consumer product line. As a result, It boasts a clean, modern design fit for all users. The home screen mentioned earlier is the first thing you see when you access the DAP-1520's UI.
That screen presents an easy way to quickly see your extender's status regardless of your router connection. It is also where you select the WiFi network you want to extend and upgrade the firmware.
Just like we noticed, you'll find that performing a firmware update is smooth and effortless, much like the setup experience.
Overall, the performance you get is excellent, especially if you do not need advanced features like MAC address filtering, parental controls, guest networking, etc.
– Security
Security remains a top priority for every router. While several WiFi access points offer the older Wired Equivalent Privacy (WEP) standard of security, the DAP-1520 goes beyond that.
It features WPA2/WPA wireless encryption to keep your wireless connection secure. When you consider that a WEP is not primarily broken and hackers can quickly get to it, it makes sense to have a WPA and WPA 2-enabled router. That way, you can avert hackers from accessing your WiFi Network.
This product also has a WiFi Protected Setup (WPS) for secure setup with the simple press of a button. Utilizing a WiFi Protected Access (WPA) is excellent. You must still follow that up with a randomly long password or passphrase to make it difficult for intruders to hack into your network.
Besides, you can take some time to test the WPA protected network's security by using a service for that purpose. Cloud Cracker comes to mind.
– Speed and Range
Along with the dlink ac750 range, you get to enjoy speeds potentially reaching up to 750 Mbps. That is 300 Mbps 2.4GHz and 433 Mbps 5GHz. The fact is your internet is only as fast as the slowest part of your network.
As such, if your router isn't capable of handling your internet speed, it will be a chokepoint for your whole home network. This implies that you need to replace your router immediately. Otherwise, you'd be paying for more internet bandwidth than you're getting.
The DAP-1520 assures you of speedy wireless AC connectivity for your laptops, smartphones, tablets, and other compatible devices. Also, as we observed with further tests, you can sustain download speeds even at a loss of about 2Mbps.
The upload speed is equally as fast. Signal strength is another strong suit of the DAP-1520. As such, you can be confident that this device will function well in a more extensive setup, including for office spaces.
Thanks to the speed and range features, more performance testing showed that the DAP-1520 could sustain a reliable throughput when connected to its extended 5GHz network. Users can enjoy a speedy web browsing experience.
However, the longer your distance from the router, the slower your connectivity becomes. Also, you need to ensure that the D-Link DAP-1520 and other similar WiFi extenders are placed where there is little or no obstruction. With poor placement, it's a guarantee you'll get poor results, regardless of the device's quality.
In line with that, it's essential to place the extender well within reach of your existing WiFi signal. That way, you get the connection you need. That is because it cannot successfully extend what it cannot successfully receive.
– Customizable Options
With the DAP-1520, you do get a few but essential customization options. For example, you can save and restore the extender's settings if you need to reset the device back to factory default. Also, you can view statistics on the data traffic passing through your wireless network.
In comparison to its predecessor, the DAP-1520 is a practical choice. While some think it's a good WiFi Extender for its asking price, it's a great choice only for what it offers and what you can do with it. Other alternatives, including the DAP-1520, will do no better, with less customizable options, and probably cost more.
FAQs
1. Can a new router speed up my internet?
Having a new router does its bit to speed up your internet connection. However, even the best wireless routers can't make your network faster than the max internet speed specified by your provider.
That means if you have a 100 Mbps internet plan, even the most hard-wired and fanciest router on the market can't make your internet speeds go over 100 Mbps.
Another thing that can prevent your new router from fully reaching max speeds is using old equipment. So while replacing that router is bound to help make your internet faster, some old equipment might make things a tad slower than you'd like.
2. What is the D-Link DAP-1520?
It makes sense to know the product you're about to buy. To that end, The D-Link DAP-1520 stands tall as a reliable wireless extender that comes with a wall-wart form factor. Its most significant purpose is to optimize the existing WiFi signal in a way that will help extend the reach and range of your wireless network.
It goes ahead to extend it beyond its previous reach through a digital lilypad for it to leapfrog off of. The d link ac750 review also shows that it offers a simple setup and 802.11ac WiFi standards in an almost very tiny plug and play box. As such, it's easy to set it up.
3. How does the DAP-1520 perform?
With an excellent signal extension, this extender will perform as expected. Sure, it's a small wall-wart size device, but it adds a significant range to the base WiFi router. As a result, it can extend your router's signal up to 50 feet when you place it in an optimal location that falls right within the range of the router.
It also helps boost the signal strength in the radius extending up through the house or other space you're using, including your backyard, which means up to 35dB when running on the 2.4Ghz band and 20dB when running on the 5Ghz band.
The transmission speeds are just as satisfying, as it delivers an average 20 Mbps throughput for both upload and download when running on the 2.4Ghz band.
Overall, the performance is excellent for what you pay for it. Gaming, video streaming, and casual web browsing performance on the base router and the extender are the same.

Conclusion
Based on the feature and performances we have outlined in this review, our review team's opinion that the D-LINK DAP-1520 Wireless AC750 Mbps Compact WiFi Range Extender is a great product.
We think it is an excellent product to purchase, especially if you have a dead spot in your house or office space where WiFi signals seldom reach. As such, this extender can act as a bridge from your actual wireless router to provide wireless signals to such spots.
The best part about using a D-Link like this one is the effortless setup process. That makes it an excellent buy for anyone who doesn't know much about configurations of network settings.
Also, it comes off as plug and play for most users, while the Setup Wizard simplifies every process to bring out the best of this extender.