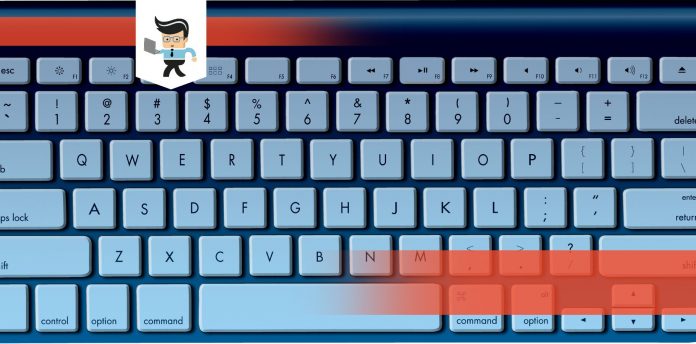 Undoubtedly, Cherry MX Speed Silver switches are one of the most advanced keyswitches in the world. They carry a lot of promise and come with an array of top features and functionalities that can rarely be found anywhere else.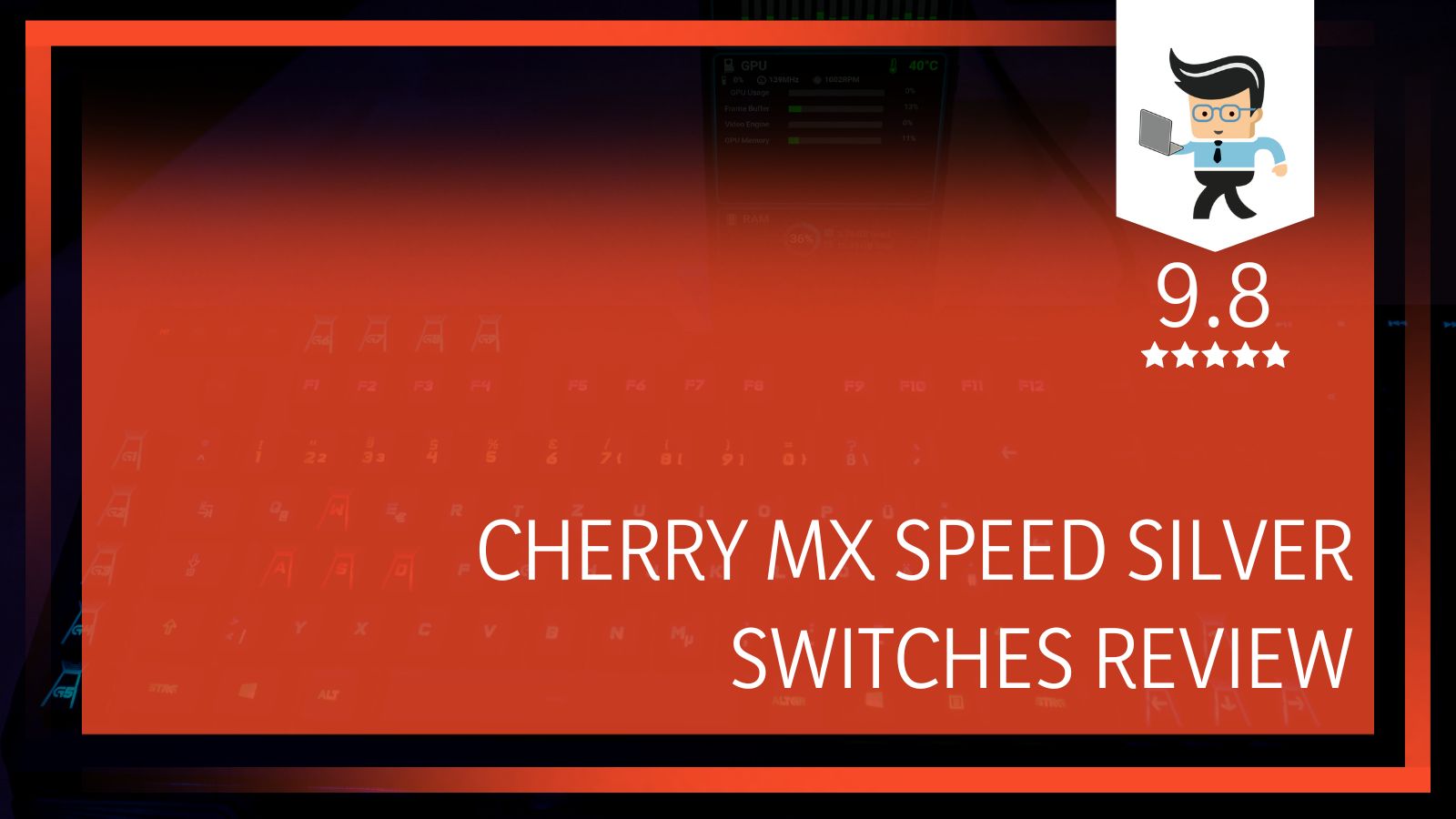 Considering what you can do with them, it's an excellent choice to make from the Cherry lineup. However, it's important to understand what makes them one of the best on the market before you make the purchase.
This article will help you make the most out of the Cherry MX Speed Silver switches as you seek to take your typing and gaming experience to the next level. Read on!
What are Cherry MX Speed Silver Switches?
Cherry MX switches are world-famous products for all types of mechanical keyboards. One of them is the MX Speed Silver, described as the fastest in the Cherry lineup.
It combines a low spring resistance with incredible linear performances. It's no wonder, then, that it is billed as the premium gaming switch for every pro gamer.
The Speed Silver, also known as the MX Silver, has a very quick reaction time. Further, it sports high switching frequencies, which makes it at least 40% faster than the other standard Cherry MX switches.
In terms of feel, they're very easy and comfortable to use, giving users the ability to perform a raft of functions before tiring out. Also, Cherry MX switches are as reliable as they come and custom-made for unique precision.
Product Highlights
The MX Silver is not your typical switch. It's a product created to deliver on multiple fronts. Let's take a look at some of the great features and specifications which make it an excellent switch.
• Linear switch characteristics
• Operating force 45g
• 1.2mm travel distance (Total travel 3.4 mm)
• Strong and long-lasting switch
Overview
The Cherry Speed Silver key switch closely takes after the Cherry MX Red. However, it is the only switch in the Cherry lineup that is not classified based on its color. It only appears to be silver or grey.

One thing is certain, though. The manufacturer has designed these switches for a fast-paced and accurate gaming experience.
The rapid actuation is due to the smallest travel distance in the line. At the same time, the reduced distance of the actuation point is also a major factor.
MX Speed Silver Product Reviews
Cherry MX Speed Silver Key Criteria
PROS
Durable with up to 50 million keystrokes
Fast speed and actuation
Fabulous build for gamers
Overall comfortable and reliable feel
CONS
Low actuation point doesn't seem to count
The switch can appear to be too light
– Linear Switch Characteristics
The MX Silver is a linear switch, which means it is quiet, smooth, and consistent with every movement. As such, they are ready-made for those who love to play games via PC
Also, their consistent keystroke means you will have more precision with high-precision functions. This way, you can hit the right notes while typing and stay competitive in games.
A good linear switch sets the tone for any keyboard. In line with that, you should also keep in mind that the wrong one will spell doom for any keyboard. The MX Silver is all the more stable. It will also give off a "thud" sound on impact while you go about halfway pressing the keys.
Unlike other key switches, you don't have to bottom out. This makes them a reliable linear switch to have under your keycaps.
– Operating Force
On the whole, the MX silver is built just like other products in the Cherry MX range. For instance, it has the same 45g actuation force as MX Reds. However, the actuation point of 1.2mm sticks out.
On the flip side, MX Reds have a 2mm actuation point. Think of it this way: this switch will help you make decisions in split seconds. A good example is the difference 0.8mm could make for a professional E-sport gamer.
Mechanical keyboards are designed to maximize reliability. They have to perform based on the technology hidden under their keycaps. For this reason, you need a switch as strong as the MX Silver.
– Comfortable Feel
MX switches are generally known to have a comfortable feel. The MX Speed follows this line of action. It provides a feel which helps all the functions deliver as expected.
We've already mentioned that linear switches are smooth. They're also not as loud for the most part, which means you can perform a lot of functions with them without stressing out.
– Durable and Reliable
At 50 million keystrokes, the MX Silver follows in the footsteps of top-quality switches. How many years would you take to max that out? It would probably take more than five years! It is that durable and provides that assurance most aficionados crave.
With your keyboard already engineered for precision and quality feedback, the MX Silver will take it up a notch. It will do this by adding 100% reliability for fast typing, competitive gaming, and other top functionalities.
Cherry MX does guarantee the length of its switches by the kind of tests administered. For example, Cherry uses various control tests, which are intense. As such, these switches can withstand extreme temperatures from –40°C to 180°C.
While that plays a role in how they're shipped to various destinations, it sure helps to have a sturdy switch.
– Travel Distance
Keyboard travel determines how far your switch goes from fully depressed to bottoming out. Keyboards on laptops or MacBooks typically have the lowest travel keyboards. For attachable keyboards, the standard travel distance stands at 4mm.
However, there are those with lower millimeters, including the MX Silver. The highest it can go is 3.4mm in comparison to 4mm.
If you prefer shallow travel, that's fine. We suggest sticking to a standard travel key switch. With the Silver having a unique travel time, it'll perform well in your keyboard. Bottoming out happens when you can almost feel the key switch when you press down.
Most heavy-handed individuals will appreciate a switch due to the nature of their keypresses. With Silvers, you'll get your keypress registered before it hits the deck. No wonder it's called a "speed" switch.
– Instant Feedback
The feedback response varies among Cherry MX switches. On the whole, any user will feel or hear a click when the keystroke is registered halfway. This feedback will give off a notification to the user as to when to press the next key.
According to gamers and avid computer users, because of this quick feedback, they can further increase their operating speed, even when gaming in dim conditions.
While gaming, the MX Speed is fast enough to help you decide your next move. That and a smooth feel make this switch a great option.
Factors to Consider When Buying a Switch
1. Your Environment
As funny as it sounds, your environment matters. Where are you most likely to use your keyboard? Your answer will play a vital role in settling on one.
For instance, if you work in an office, more people will surround you. On the flip side, being alone in your room means you can make a lot of sounds.
With auditory feedback, you can tick off some people. Clicky switches give off a high-pitched and loud "click" sound. Loving that sound is great, but with others giving you a cold stare, you'd wish for something else.
A lot of people love such sounds while typing or gaming. They love a clear indication that a keypress is registered. Then there's also the nostalgic effect clicky switches have on individuals, especially those who like the IBM computers of the '80s.
Silver Speed switches are linear and inaudible. It doesn't matter the surrounding you're in or those around you. There are no click-clacking sounds to annoy them.
Moreover, it'll help to play FPS games, especially if you want to communicate online. Tactile switches are similar to them, but we feel linears pack more. You can always test sounds before buying.
2. Consider Your Tactile Preference
A slight bump in a keypress is something most users will appreciate. However, the fact is not everyone loves that feel while typing or playing games. If you fall into the latter category, it means you prefer a smooth feeling.
Tactile and clicky switches both have a bump in mid-travel. Linear has a linear keypress that's barely noticeable. On a function like typing, the tactile feedback from the tactile and clicky switch increase accuracy.
As a result, keypresses register without you having to bottom out the keys. What's more, feeling the bump means you can quickly move on to the next keypress.
If you love gaming, a linear will ultimately make more sense. For instance, the MX Silver is consistent with the keypress. You can hit those keys furiously
3. Durability
Durability is key. No matter how rich you are, it doesn't make sense to keep replacing switches. The big question is, how long should your key switch last? The answer is 50 to 80 million keystrokes. Yes, this is what many switch brands claim to guarantee.
However, Cherry is the standout brand for guaranteed keyboard keystrokes. Such a lifespan of keypresses means you can use your switch for a long time. With enough quality tests, your Cherry MX Silver will withstand a lot of pressure under different functions.
4. The Purpose for Having One
Everybody wants a switch for one reason or the other. The fact is you're going to stick it into your keyboard. Is it going to be for typing, software development, gamin, or all three uses?
If you want a key switch to boost your gaming experience, linear switches are great.
Taking it a step further, an MX Speed will give you a steady keypress. More so, the movement is always rapid enough so you don't miss a thing.
Perhaps you need a switch to help you work on a ton of documents. A clicky switch for typing sounds fine. It'll help with adequate feedback while working. Otherwise, you could stick with Speeds since they don't give off sounds.
For some people, one switch is enough, no matter its intended purpose. Even if you had different techniques for typing and styles of pressing the keys while gaming, an MX Silver can comfortably do both. Besides that, if your pocket can handle it, you can have a switch collection.
Mechanical key switches are easy to take out and replace, so that should work fine.
How You Can Improve Your Cherry MX Speed and Other Mechanical Switches
Have you got your MX Speed? It doesn't end there. You can make several cool modifications to improve how it performs. This is one of the advantages of having a quality switch running in a mechanical keyboard.
Here are popular ways to help you improve your Cherry's performance:
1. Have Them Lubed
If you've never lubed your Cherry switch, now is a good time. It will boost the overall performance of your key switches.
• Firstly, it helps to limit the amount of spring ping and scratchiness.
• Secondly, lubricating your Cherry MX Speed will give your switches a smoother and better sound. While your Speed linear switch is smooth, lubing takes it to another level.
Before you lube your MX Silver, know it's not a process you should get wrong. A guide for that is important if you're not familiar with some steps. Just get your lube ready, have some tools ready, and work in a cool, clean place.
Whatever the case, be consistent with the technique that works for you.
2. Use a Switch Film
A switch film is a piece of plastic or other material like rubber. It can go in between the top and bottom housing of a keyboard switch.
Many switches and keyboards come with a slight defect after the manufacturing process. As a result, they might not fit into spaces as perfectly. That is why some switches cause your keyboards to wobble when you work or play games. What this needs is a switch film to keep things more secure.
Having your switches stable is possible when you install a switch film. Just like the eliminated wobble, rattling stops, and there's a better feel. This process is more delicate than lubing your key switches. As such, you'd best follow some helpful expert tips.
Frequently Asked Questions
1. Is Cherry MX Speed good for gaming?
If there are faster switches than the Speed Silver, they're very few. It's not as popular as its siblings, the Cherry MX Reds and Browns, but what makes the Speed special is that it is built with gamers in mind. This means you get to be super-fast when making those game-winning decisions.
Further, with a 1.2mm rather than the standard 2mm actuation force, Silvers guarantee a fantastic experience.
You can comfortably take on opponents on games like MOBA and MMO, where skills are always renewed. That is why many gamers love any Cherry MX Speed Silver keyboard. Therefore, yes, the MX speed is great for playing games.
2. Are Cherry MX Speed loud?
On the whole, most people figure that all Cherry MX switches are loud. This is not the case. MX Silvers are linear and silent switches. Much like Reds, they are not noisy at all. In the Cherry lineup, the "loud" distinction is reserved for Blue switches.
MX Slivers are smooth and give off nothing that indicates they're noisy. This makes them a huge draw across a wide range of users. If you want a switch that keeps your keyboard noise in check, this is it.
3. Is Cherry MX Silver good for typing?
This is another reason people opt for mechanical key switches. For typing, the MX Silver is more than capable. It has a delicate touch but is still strong. As such, users are billed to have a smooth typing experience.
Moreover, you don't have to be careful not to actuate keys by mistake. There's a reduced keypress depth even if you have to bottom out. While they're good for typing, it must be said that they're very fast. If you are not very careful, you may even trigger some of the keys every now and then by mistake since they're sensitive.
The low actuation point plays a role in this, so unless you're great at typing, prepare for a few errors. Resting your fingers on the keyboard can cause the switches to trigger.
If you're not comfortable with Silvers, try Cherry Reds. They're also fast but won't get as sensitive while you work. However, an average person who is good at typing will love the feel and quick movements of Silvers.
Conclusion
Every key switch comes with its unique features and benefits. The Cherry MX Silver is no different.
With all colors having their specific intent, it is only normal that the Silver is better suited for gaming. It is very close to being a middle option, much like Cherry Browns. This means you can put them to great use gaming or typing.

Depending on your skillset and preferences, you'll be able to settle on what works for you.
It is our opinion that MX Speed is suitable for your needs. Many people find it easier to use. They include pro gamers and individuals who need something light and smooth at work. We still maintain that it is your choice to make because our recommendations are valid suggestions. The MX Speed is indeed a great choice.