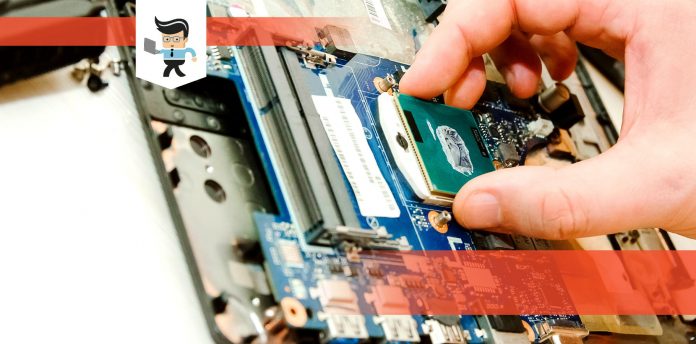 If you need a lot of power, it is obvious that you need to have the best TR4 motherboard. With these motherboards, you get it all.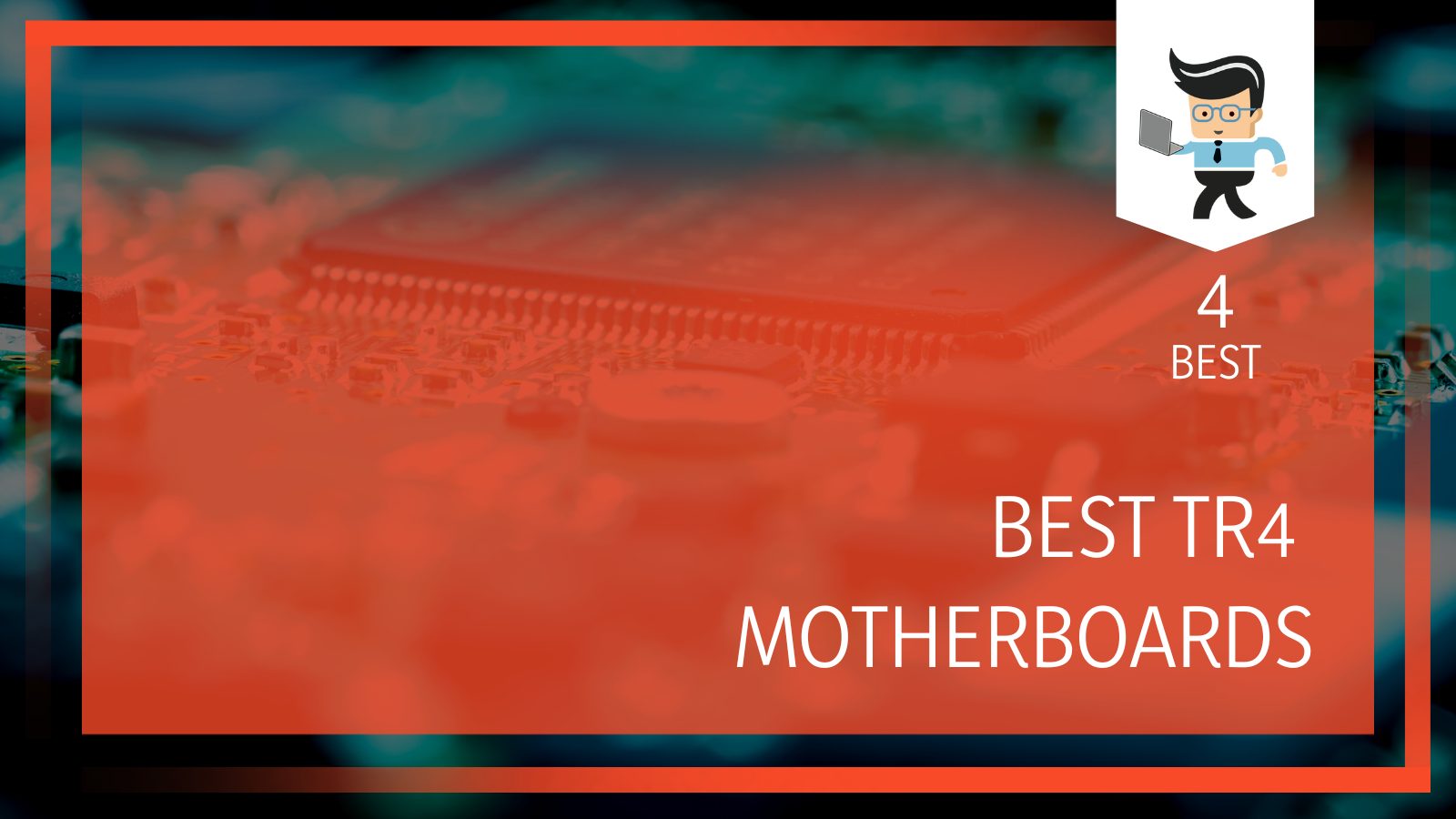 However, there is a ridiculous number of these motherboards out there and they can't all be great.
Thankfully, we've done some research and been able to narrow down your choices.
Comparison Table
 
ASRock Socket TR4/ AMD X399/
ASUS ROG STRIX X399-E GAMING
GIGABYTE X399 Designare EX

 

ASROCK Socket TR4

 

Chipset Type
AMD X399
Socket TR4
Socket TR4
AMD X399
Device Type
Motherboards
Motherboards
Motherboards
Motherboards
Item Dimensions
12.20 x 11.30 x 2.90 inches
12.00 x 1.50 x 10.60 inches
15.00 x 12.25 x 4.22 inches
3.70 x 12.36 x 13.86 inches
Item Weight
3.50 lbs
4.50 lbs
6.62 lbs
2.20 lbs
Memory Slots Available
4.0
8.0
8.0
8.0
RAM Memory Technology
DDR4
DDR4
DDR4
DDR4
Supported Motherboard
Micro ATX
Extended ATX
ATX
ATX
● Amazing drive support
● A good value for the price
● Has some great overclocking potential
● Supports 4-way SLI/ Crossfire
● Unfortunately not the best looking board
If you are going to buy a new motherboard for your Threadripper, it is highlight likely that you are concerned with power and processing. This motherboard does have a gaming label, but that doesn't mean it is only for gaming. It can also be used as a server or even a workstation.
One of the reasons this motherboard works so well for so many people is that it has high bandwidth network solutions without the need for a PCIe slot. This is a great option for those who require a lot of network connectivity.
This motherboard has a pretty standard design as some of the other ASRock boards, and that means it also has serious connectivity. You will get 10 USB ports!
As far as appearances go, it has a beautiful design with sharp angles, darker colors, and LED lighting. The I/O shield is a great feature and the heatsinks do quite a bit of the aesthetics.

As far as TR4 socket motherboards go, this is going to be the one with the most design and style, so if you have a case with a window, this will look absolutely great.
This is one of the best TR4 motherboards because it has so much connectivity and great features for gamers, even if it works for plenty of other people as well, including professionals who need a serious motherboard.
● Offer dual BIOs
● Has great overclocking potential
● Supports 3-way SLI/ Crossfire
● Good connectivity
● Is a bit of a power hog
The ASUS ROG STRIX X399-E is a beautiful motherboard that has been made to handle some of the better TR4 CPUs. This motherboard is extremely high quality and is made for gamers and those who need power.
With the ability to easily overclock, it is easy to push your system almost as far as you want it to go. The fans that keep it cool are still quiet and the heatsink is so good that you won't actually need to use it all that often.
The features that you get in the design are what makes it beautiful, with some gorgeous RGB illuminations and onboard OLED. You'll also get features that make it work like a charm with 10G networking.
This is one of the "higher end" motherboards for TR4, so that is going to be something you need to consider when looking at the price. However, we find that it is definitely worth the price.

One thing to note is that this AMD TR4 motherboard does use up a lot of power, so that is something you are going to need to consider when you are working on your build. Be smart about what else you attach to it and try not to overpower anything.
Overall, this motherboard is an easy one to recommend to just about anyone. It is at the higher end of the scale so it is definitely for those looking to use it for competitive gaming or work.
● Ready to go right out of the box
● One of the most beautiful TR4 motherboards
● Efficient work at what it does
● Doesn't overclock as easily
● Can be a bit pricy
The Gigabyte Designare EX is going to be a great option for anyone who needs a fast and easy motherboard. This one is ready to go as soon as you buy it, so you won't have to worry about personalization.
While most people won't consider this for serious gaming and overclocking, it is still one of the most useful boards for those who need a workstation.
Part of the reason we love this one so much is that it has a ton of connectivity options. It has plenty of USB ports (eight USB 3.1), which include Type-A and Type-C. It also has all of the bells and whistles that you need to make it an easy to use and efficient motherboard, including the power and set controls and a CMOS button.

It also supports eight SATA drives and has room for three For those who care about RAM, it supports both ECC and non-ECC RAM. This is just one of the ways in which it allows you to personalize your choices.
This isn't going to be a board for the expert gamer. Instead, it is going to be the best option for those who want a TR4 motherboard but don't need something that they can push to the limit.
● Great value for what you get
● Designed extremely well
● Has some of the best quality parts
● Performs Well
● Has a smaller form factor
The ASRock TR4 motherboard is a welcome small form factor addition to the list. It is still a really tough motherboard and it can handle pretty much anything you throw at it. It's also great for those on a budget.
The design here is one of the best small form factor motherboard designs that we've seen. There are going to be some compromises with any board of this size, including fewer DIMM slots and fewer connectors, but it is still a great choice.

The X399M Taichi has some great performance and a power advantage over the other boards on the list. It performs as well as full-size boards and has plenty of options.
This is going to be the best TR4 motherboard for those who are looking to build a compact Threadripper based system. It is also great for those looking to build a PC on a budget.
TR4 Buying Guide
Those are some of our choices for the best TR4 motherboards, and that may be a lot of information. You don't want to just jump into a purchase for something as serious as a motherboard. It is a huge piece of your computer's puzzle.
When you are buying a motherboard, you want to consider the following:
This is the actual size of your motherboard. There are a many things that you need to consider when it comes to the size of your motherboard.
If you have plenty of room, you may wnat to get a larger size TR4 motherboard that offers plenty of connectivity. Or maybe you want something that is small and compact. It all depends on your case.
the sock is the area that houses the CPU, so you need to ensure that you are going to buy a motherboard that is compatible with the TR4 socket. Some motherboards will be compatible with more than one socket, so you need to pay attention to that as well.
Note that the TR4 socket is an LGA (Land Grid Array) CPU socket, which comes from AMD. The TR4 socket supports the Zen-based Ryzen Threadripper processors. It was created for HEDT workstations.
The chipset is another important area of your computer that needs to be considered. This determine the different features that your board will have. These features can be almost anymore, ranging from PCIe lanes to the overclocking support. You will want to check what chipset your motherboard is before you buy.
Note that the TR4 socket only works with the X399 chipset and can support a total of 64 PCIe lanes for quad SLI/Crossfire setups. This chipset supports both first- and second- generation Ryzen Threadrippers, so it may have to be updated at some point. It also has supports in place for quad-channel DDR4, ECC support, and unlocked overclocking.
If you are looking to overclock, you are going to need a CPU cooler. You will need to have a motherboard that can support your cooling system and have cooling brackets. These brackets are becoming more and more popular, but there are still going to be some motherboards that don't have them.
Even if you don't play on overclocking, it might be best to have cooling brackets.
Conclusion
You cannot trust just any motherboard to support the TR4 CPU. If you don't have the right motherboard, you aren't going to get the best out of your investment. Our experts have looked through many, many options and we found that these are overall your best choices.
If you are going for the best of the best, any of these motherboards will be a great choice for you, it all comes down to how much connectivity you need, the chipset you want, and your price range.