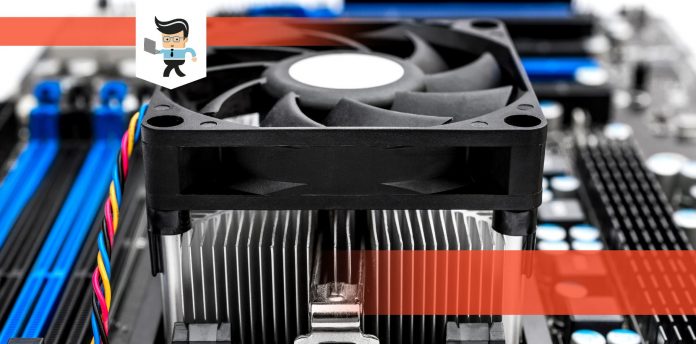 Gaming PC owners should always try to get the best radiator fans. If you don't, your equipment can overheat, affecting your computer's performance.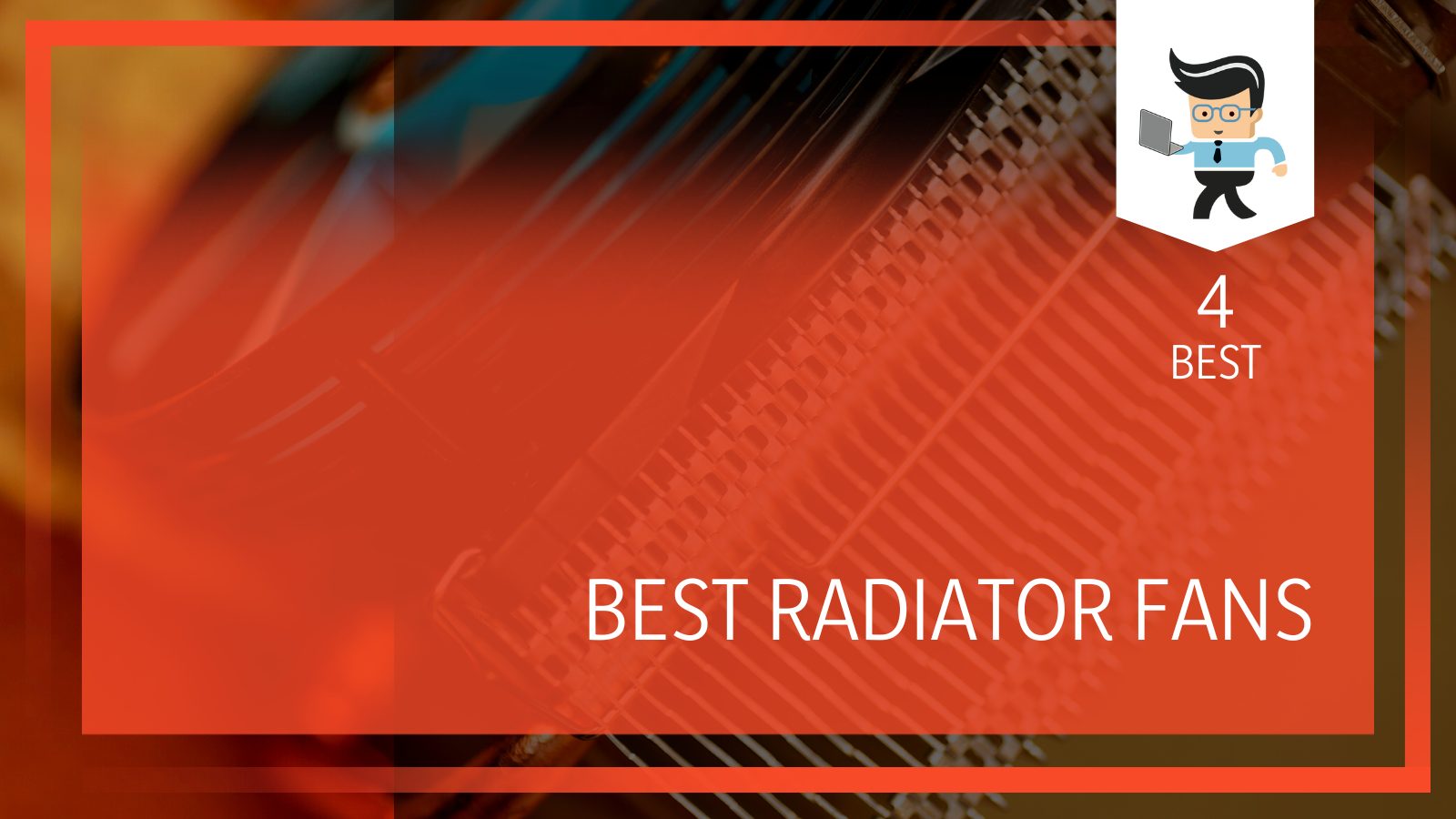 In this article, we'll tell you exactly which radiator fan is right for you. Read on to see a comparison of our top choices.
Best Fans for Radiator
Pros:
• Very quiet at full speed
• Reasonable
• Hardly needs actual cleaning as there is lots of air movement.
Cons:
• No physical knob for adjusting fan speed
• Fans are thin
• The frame can only fit 140mm radiator fans
The Noctua NF-A14 fan is one of the most famous fans and has become a default-choice among PC enthusiasts. It offers the best quality and deafening silence. This fan has high static pressure and a better airflow/noise ratio than others that have preceded it. All the specs show that the fan has plenty of airflows.
The 140mm square shape of this PC radiator fan makes it perfect for full coverage. It also gives the best pressure performance. It is the ideal fan for water cooling radiator operations. It is compatible with most 140mm size radiators.
Its speed of 1200/1050/900 RPM is adjustable due to two Low-Noise adapters. They reduce speed where necessary, so a physical knob is not needed. It allows you to control the fan yourself or to set it and leave it alone.
The fan contains integrated anti-vibration pads made from silicone. The rubberized screws get rid of the noise as the fan vibrates against the case. You get improved performance and noise efficiency while the fan is in use. The benefit is that the fan's hum will not be a distraction as you work or game on your PC.

You will be happy with this fan because Noctua has unrivaled quality and performance.
Pros:
• Quiet at low RPM
• No vibrations or rattling
• Lightweight
Cons:
• Increased hum at higher RPM
• Bearings can go weak after a few years
• Cannot be used alone as a primary cooling fan
These fans are famous for their magnetic levitation blades. They continue to evolve as a new range of fans is being introduced. The fans spin much faster than usual, and this makes it a gem among its peers.
The name Corsair stands for state of the art technology. It's also synonymous with the near-inaudible operation. The Corsair ML140 is lightweight and stylish, with dimensions of 5.51 x 0.9 x 5.51 inches.
This fan carries a control range of 1,600 RPM. It gives a total balance between low noise and excellent performance. Thus, it's perfect for work and play. You won't have any system disturbances.

The fan harnesses magnetic levitation technology, resulting in noise reduction and higher performance. A custom rotor design gives you a balance between high static pressure and airflow, giving you flawless operation. The Corsair ML140 fan will last you a long time before you need to replace it.
Pros:
• Near inaudible operation
• Attractive, sleek/elegant, dark appearance
• Excellent movement of air
Cons:
• A bit pricey for a fan
• RPM is not as high as expected
• Case fan screws may come in different colors
Be Quiet markets its high-efficiency fans with an emphasis on silent performance. Their Silent Wings 3 fans pay testament to this with its excellent performance, and high pressure makes it a perfect choice. It's great for powerful water and air-cooled systems.
This cooling fan boasts seven fan blades with optimized surface structures that improve airflow. It has a three-phase 6-Pole fan motor. Thus, power consumption is meager with fewer vibrations, hence a quieter operation.
Be Quiet has installed removable Anti-Vibration Mountings on each edge of the fan. It lessens the transmission of vibrations that may strum through to your device. Its rubberized fan frame with funnel-shaped inlets is excellent for high air pressure. Its bearing allows it to last super-long up to 300,000 hours.

It's the perfect choice for heat skins, PC cases, and radiators. It's also great for or any application that requires the ultimate in quiet operation. Its uncompromised performance gives you excellent value for money.
Pros:
• Excellent airflow
• Computer stays cool
• Very nice lighting
Cons:
• Can be loud at full speed
• Screws may be a bit difficult to fit in slots (minor)
• Cables may be too short
This new series of fans by SickleFlow provides a unique air cooling solution and is ideal for CPU coolers and chassis intake fans.
This Cooler Master fan boasts a new and optimized colored Air Balance sickle blade design. It has an improved curve that enhances airflow for cooling efficiency. It also improves air pressure performance while reducing turbulent flow and noise. There is excellent airflow inside your PC's chassis will now give you a more stable system as it stays cool.
The sealed bearing structure makes it almost impossible for dust to infiltrate. Nothing gets to the interior of this cooling fan. Also, it prevents any lubricating oil from leaking out. This feature improves operational stability, performance, and life expectancy.
Transparent dark-grey fan blades enhance LED effects. Thus, the light is not too bright or not too dim resulting in an outstanding performance. There is eclipse-mode lighting at work here and allows this fan to be seen and not heard.

PC enthusiasts recommend the SickleFlow 120 for its high performance. They are worth the price. They're famous for giving up to 50,000 hours of operation, with almost silent operation.
Buying Guide
– Benefits of Radiator Fans
A radiator fan can prolong your computer's life and help it function at its best level. Even if you're short on funds, you should invest in PC radiator fans.
Insufficient cooling can inhibit gaming and even damage components. So, figure out your cooling early in the game to increase your computer's longevity.
It's easy to see the benefits of quiet fans for radiator. Gamers benefit, and so do people who live in areas with high ambient temperatures. If that describes you, think about buying a radiator cooling fan. It would be best if you also considered fans for liquid cooling. This type is more efficient than air due to the high thermal conductivity of water.
With the help of this review, we hope you will choose the right fan.
– Key Features to Know
• Fan Size:
120mm fans generate more air pressure compared to 140mm ones. The 120mm radiator fan also tends to be the more popular size. Airflow relates to fan size in that the large fans will push more air than small ones while running at the same RPM. Thus, the large fans run slower while still blowing the same amount of air.
That configuration is excellent for lowering noise levels. Manufacturers often make cases that are set up only for 120 and 140mm radiator fans. So, check for compatibility before you buy.
• Bearing Type:
The bearing used in a fan can affect its noise level and performance. Sleeve bearings use two porous sintered sleeves lubricated with grease or oil, serving as friction contact. Fluid dynamic bearings have the advantage of near-silent operation.
They also have high life expectancy but tend to be expensive. Ball bearings are even more costly than fluid bearings but have a longer lifespan. Self-stabilizing oil pressure (SSO) and hydraulic bearings are refined versions of sleeve bearings.
• Fan Speed:
Revolutions per Minute (RPM) tell us how many times the fan makes a complete rotation in one minute. A high number indicates a fast-spinning fan. In most cases, fans with high RPMs are louder.
• Static Pressure:
This metric describes the fan's ability to overcome obstacles. It doesn't matter if the barrier is in front of or behind the fan. A blade design optimized for static pressure makes it easier to overpower the obstacles.
We measure static pressure in units of mmH2O. The higher the number, the more force the fan can exert on an object.
• Airflow:
The volume of air a fan can move within a given time. In our table, we express airflow in cubic feet per minute (CFM). The higher the figure, the more air the fan moves. Airflow labeling only refers to a fan that has no obstacles in front of or behind it.
• Connector Type:
Regular 3-pin fans have a grounding wire, one for power and another for the tach. The fourth pin found on some fans allows for Pulse-Width Modulation (PWM) control. It lets your motherboard or your fan control software adjust the speed.
• Noise Level:
An essential attribute for the gamer who wants a quiet system. The design of the fan blades and the motor are what determine the noise level. The only two things that generate noise are the fan motor and the air hitting the blades. The PWM chip governs the operation of the motor. It's also vital for achieving low noise emissions.
FAQ (Frequently Asked Questions)
Q. What's the difference between a cooler and a radiator?
A. Both are for regulating heat on your computer, but coolers and radiators are different in function. A cooler reduces the air temperature of your computer. A radiator is more of a liquid cooling system.
Q. How can a high static pressure fan benefit me?
A. Such a computer fan can push air with great force in one direction.
Q. Are bigger case fans better?
A. Some big fans move the same air as smaller fans at lower RPM (revolutions per minute). Bigger case fans are quieter than smaller ones. The tiny electric motors within the fan do not need to spin fast.
Q. Are 120mm or 140mm radiator fans better?
A. Both fans are suitable for you depending on your needs. 120mm fans generate more air pressure than 140mm and are budget-friendly. On the other hand, 140mm fans can deliver more airflow for the finest performance.
Q. Which fans work best as PC radiator fans?
A. A fan with good airflow, rotational speed, and motor quality will work best as a PC radiator fan.
Q. Why are PC fans so expensive?
A. The price of PC fans has to do with the cost of raw materials and goods manufactured. If the cost of materials needed for a particular brand is high, the product price will be high and vice versa.
Q. Should my radiator fans be intake or exhaust?
A. You will want the front case fans drawing in the air while the rear case fans blow air out. The best intake fans are the side-mounted variety.
Q. How do I know if my fan is pushing or pulling?
A. Sometimes, there are arrows to show this. If there are no arrows, there may be a sticker on the center of the fan. The position of the company's logo can show the direction that the air is flowing.
Conclusion
All PC radiator fans are not created equal. Some people value power, while others value silence. Trust our experts and choose one of the fans on this list to get the best value for money.
We recommend the Noctua fans to anyone who's looking for the best of the best. If you prefer a fan without the loud whirring noise, then the Be quiet! Silent Wings 3 120mm is the better choice. So best of luck with your choice!