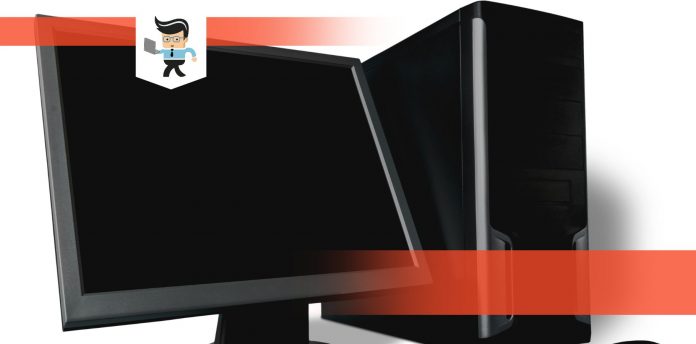 Are you looking for a monitor under $150? A monitor can make a massive difference to the experience of a competitive gamer.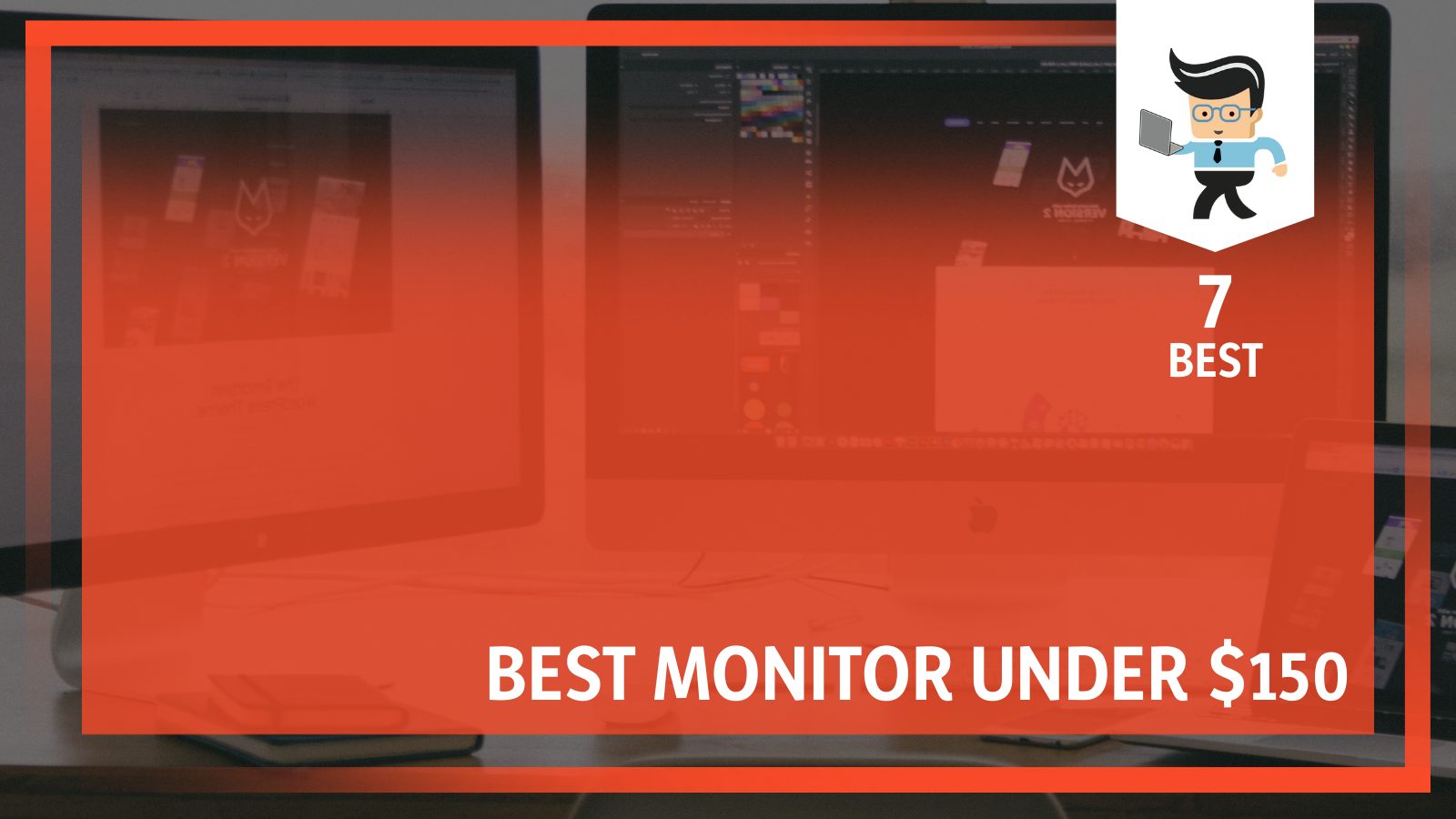 We tested dozens of budget monitor options to give you the very best quality at the lowest prices. This article will share these options with you and tell you which one is right for your rig.
Best Computer Monitors Under $150
Monitors under $150 are a sweet spot for many budget buyers, and there are quite a few from which to choose. You won't find a 144Hz monitor under $150 in these reviews, but we have several options at 60Hz and 75Hz. Whether you want your monitor for gaming, video streaming, or office work, we have you covered.
Budget buyers who are searching for cheap monitors will look for basic features. They may look at screen size, color accuracy, and connectivity ports to get the work done for them. You shouldn't expect lightning-fast response time for work and gaming. You also won't get high-end buttery-smooth frame rates at this price point. Instead, consider the $150 screen as a budget monitor.
Most of the monitors falling in this price range feature a 21.5 to 24-inch screen. Almost all have 1920 x 1080 Full HD screen resolution. These specifications are industry standard for a budget monitor. Most of the monitors come with a 60Hz refresh rate and 5ms response time.
These specifications should be ideal for you. That is unless your work includes dealing with moving objects and motions on screen.
Another feature of most of these monitors is the IPS panels. Compared to TN panels, IPS has excellent viewing angles and vibrant displays. Unlike TN panels, IPS displays remain vibrant when you view them from the side.
These reviews are meant to save you some time. We've reduced your search to a handy list of seven monitors. Each has its strengths, so you'll need to decide which one is best for your needs. These monitors are affordable, and most of them have slim bezels. Thus, you can set up an array of 2-3 monitors for the price of one standard display.
This buying guide focuses on providing a great experience to users. They are not for any specific purpose, such as home use or gaming, and the reviews are not task-specific. They will give you the strengths of each monitor for several purposes.
So now you have a proper sense of what's going on in the market for budget monitors. Let's get straight into our list. Figure out your requirements and read each review. Then make an informed decision on which one you should get.
Pros
• The viewing angles and picture are wide and spectacular
• The price is unbeatable for the features provided
• Well-built monitor that comes with a standard warranty from HP
Cons
• 60Hz refresh rate and 7ms response time could be better
• The 21.5-inch screen may be too small for some viewers
• No option for audio input
If you're shopping for gaming monitors under $150, the HP Pavilion 22cwa should be your first stop. The excellent specs, low price point, and slick design make it a no-brainer. It's perfect for any gamer looking to buy a great all-around budget monitor.
The first benefit of this monitor is its aesthetics. It doesn't use any gimmicks to look classy, but it's good-looking, as expected from this brand. This model is a 21.5-inch display contained in a sleek black case, with an elegant stand. HP markets it as having "no bezel," which is never entirely true. Still, the bezel is tiny, and the screen seems much bigger than 21.5 inches. The unit measures 19.6 x 15.8 x 5.9 inches and weighs six pounds.
The second benefit is its resolution. The Pavilion boasts an IPS panel and a full HD resolution along with a standard 16:9 aspect ratio. Its pixel density is 102 PPI, which is fantastic for the price point. Home users and gamers alike champion it. The capabilities outstrip what you might expect from a budget monitor.
Most monitors have IPS and TN panels. IPS panels have vivid, stunning, and fantastic viewing angles. TN panels often have higher refresh rates and better response times. HP's 22cwa has a beautiful picture. It comes locked and loaded with this picture. You also get the phenomenal viewing angles we've come to expect from HP.
One of the most outstanding attributes is the diagonal viewing capability. The monitor also provides support for lower resolutions. The IPS display also offers users detailed and rich graphics, and there's excellent color reproduction compared to TN panel monitors. You can enjoy a consistent picture, whether you're sitting, standing, or moving around.
The third benefit is the extras. The HP 22cwa comes with "HP Enhance+" technology, which improves image quality with an advanced noise reduction filter. You can choose to take a Thunderbolt adaptor wrapped with your new HP monitor. The adaptor gives you Apple compatibility.
The monitor comes with a VGA cable, although you'll need to provide an HDMI cable if you opt for the HD input. You can buy an additional VESA-compliant adaptor bracket for the Pavilion if you'd like to mount it on the wall. This screen is a good option for the environmentally-conscious consumer. It has built-in energy-saver technology to lower consumption when not in use and on idle mode.
The fourth benefit is the price. The HP Pavilion is a leading IPS monitor for under $150. It is a solid choice for amateur gamers looking to move up to a medium-screen monitor because you get both aesthetics and excellent performance.
It's not easy to get VGA and HDMI port, a full HD display, and the right color and image quality at this price point. These are all reasons why the HP Pavilion 22cwa is a leader in affordable medium-screen monitors.

The HP Pavilion 22cwa is a popular choice if you're looking for a 1080p monitor for under $150. It has excellent specs and an affordable price. It's a fantastic choice for any gamer if you want to upgrade your rig. You will get a quality, stylish all-round IPS panel gaming monitor.
Pros
• FreeSync at an unbelievable price
• Excellent build
• Good input lag speeds
• Affordability
Cons
• Range for viewing angles could be better
• Tilt-only stand
The Sceptre 248W-1920R curved 24-inch display is an affordable 75Hz monitor. Sceptre has aimed it at gamers on a budget who want some of the features found only on more pricey screens.
Do you want a stylish, advanced design and impressive quality contrast ratio? Do you want an efficient screen with enhanced colors? Then this monitor is for you!
This package also includes many other attractive and useful features. For example, you get impressive grayscale performance, excellent image quality, and a reasonable price. These are three reasons to like this Sceptre 248W-1920R. It's a perfect choice for budget gaming, and you can put it to other uses.
You won't get the advanced six-color adjustments found in more expensive gaming displays, but the on-screen menu offers an excellent selection of picture settings. The standard setting gives you the best picture. The other options are either too bright or too dark.
This monitor has a unique appearance, and it looks more expensive than it is. Its VA panel has a superior color gamut and a refresh rate of 75Hz. Thus, it does an excellent job showing both videos and games in standard definition. The 75Hz refresh rate is an improvement on the 60Hz in the average budget monitor.
Another benefit is the monitor's design. The C248W-1920R will look good on your desktop. Its silver cabinet and ultra-slim bezels are classy. A stand, which consists of a round base with a cylinder-shaped arm, supports the cabinet. Unfortunately, it only can tilt and lacks swivel, height, and pivot capabilities.
It's easy for this monitor to display Full HD video. The aspect ratio is 16:9, and its resolution is 1920 x 1080. The other features are standard in gaming monitors under $150, such as 5ms GTG response time, a refresh rate of 75Hz, 3M: contrast ratio, plus a curve ratio of 1800R.
The refresh rate and response time aren't the worst, but they won't suffice for many games. Users have reported screen tearing when playing on the PC and the Xbox.
A third benefit is the monitor's connectivity. At the back, you'll find a VGA port, HDMI, a DC connector, and a headphone jack. It is VESA mount compatible if you want to place it on a custom stand or wall.
Sceptre markets the c248w-1920R as a monitor for gaming. But it's more of a work monitor that you can use for amateur gaming. Firstly, its resolution is 75Hz. Thus, its performance isn't all that good with the RTX 20-Series graphics cards (released in 2019).
It also doesn't work well with the recent uptake of powerful Nvidia GeForce 10-Series. You need at least a 144Hz monitor with such GPUs. If you're a gamer, it might be challenging to get graphic solutions for managing 5K gaming.
The monitor's 12.8ms input lag is short, although it doesn't meet the 10.6ms standard for most gaming monitors under $150. It uses around 37W in Text mode. For Movie Mode, its usage is 33W. It uses a trifling 32.7W when in Power Save Mode.
This Sceptre monitor performs well for everyday use and casual gaming. Its VA panel delivers vibrant colors. It also displays excellent 1080p video and other content at a 5ms refresh rate. There's little color shifting when viewed from any angle.
What are the best things we found with the C248W-1920R? Sceptre offers outstanding grayscale performance with excellent image quality. We also like the superb price point over other curved 24-inch screens. It can function as a suitable monitor for watching videos, and it is the right choice for budget gaming. Its sleek design puts it among the nicest-looking mid-size displays on the market.

The C248W-1920RN monitor is a fabulous buy. It's great for both home and office. It delivers an attractive design and excellent image quality at a fantastic price.
Pros
• Full HD IPS display
• Borderless design
• FreeSync
Cons
• Tilt-only stand
• No DisplayPort
Are you looking for a high-quality but affordable gaming monitor with smooth performance? When it comes to gaming monitors under $150, the LG 24MK600M is an excellent choice.
LG made these attractive IPS monitors for everyday use. It sports a minimalist design that will make it fit in any environment or setup, whether it's at home or the office. The first benefit is the bezel-free display, making it suitable for multi-monitor setups.
The 24-inch screen offers Full HD clarity even when viewed off-angle. The easy-to-use on-screen controls enable quick optimization of monitor settings for any job. The monitor also features AMD FreeSync support for super-smooth gameplay, and it works with both NVIDIA and AMD graphics cards. FreeSync reduces the tearing and stuttering that sometimes occur in fast-paced games.
The second benefit is its pixel density. This monitor has the first-rate density of 92 PPI, giving you sharper text and improved picture quality. The panel also has excellent viewing angles. It offers better contrast and colors than TN panels.
The build quality on the LG 24MK600M is more than decent. You can see it in the material quality and durability of the service. The plastic feels sturdy, and you get an ArcLine stand. These stands used to be exclusive to the brand's upper-tier offerings.
The arc-shaped base takes up a bit of horizontal space on your desk. But, it provides excellent stability. The included stand is removable, and the monitor is VESA mount compatible. Liberate your viewing options and save desktop space.
For quick, easy access, On-Screen Control puts a host of basic settings into a convenient window. You can control brightness, volume, Screen Split 2.0, and picture mode presets. You can also adjust the Dual Controller, all with a mouse click, instead of hard buttons on the monitor.
On the downside, the LG 24MK600M has an input lag of 21ms. It scores 13ms for the average response rate. Thus, it can cause some motion blurring. The blurring occurs because of unsuccessful synchronization with the high refresh rate. The monitor's brightness is also lower than that of other monitors.
The average color depth of the LG 24MK600M is 6 -bit, which results in dithered gradients and colors that are not so accurate. Some games may cause frame drops outside the adaptive refresh rate of 56Hz. The minimum refresh rate is 5ms, which can cause ghosting effects. The monitor also has a maximum refresh rate of 75Hz. That rate may be too low for the fast frame rates in competitive games.
Despite being very affordable, the LG MK600M offers excellent clarity and a sturdy design. We also like the inclusion of FreeSync and the extra refresh headroom on the panel. It has a few downsides, but we always have to keep in mind that it is, after all, a budget monitor.

The LG 24MK600M is an excellent option in this price range. It is a perfect and affordable choice for gaming. You can also use it for professional work and editing photos.
Pros
• Small size
• Light
• Excellent price point
Cons
• Tilt-only design
• Only has VGA connectors
The Samsung S22F350FH is an outstanding 1080p monitor under $150. It's perfect if your FPS rate doesn't exceed 75 frames per second for most games. It's an excellent option for the non-competitive gamer.
The first benefit has to do with your picture quality. Its contrast, color, and brightness remain stable from any angle. That's because of the TN panel on this monitor, which provides perfect 178° wide viewing angles. It allows you to experience the optimal screen from any position.
Full disclosure: the image quality could be better. It's not quite Blu-Ray quality, so you may be out of luck if you want it to watch movies.
The second benefit is its solid pixel density. Like almost every other monitor in this price bracket, its screen resolution is 1920 x 1080. This resolution improves your pixel density for monitors of this size.
A resolution of 1920×1080 also allows for text and fine details plus lots of screen space. The 1080p resolution is not taxing on your GPU and CPU so that you can sustain a greater FPS rate while gaming.
You can also find 27″ 1080p IPS screens at this price point. We recommend the 21.5″ variant as 1080p causes the pixel density to be lower on 27″ displays. It makes the image more pixelated, and you'll have less real estate on your screen. The details will be less clear, and everything will take up less space.
The third benefit of the Samsung S22F350FH is its ultra-slim design and sleek profile. The monitor is less than 0.4 inches thick. It lets you make a trendsetting statement while remaining productive with the 21.5-inch monitor. The simple round stand will give your space a modern look.
The Samsung S22F350FH monitor comes with many helpful features such as Eye Saver Mode, enhancing your viewing comfort by decreasing flickers and blue light emissions. Play games, read documents, edit photos, and watch movies for long periods. You'll have a pleasant, comfortable view without fretting about fatigue or eye strain.
Eco-Saving Plus saves power by decreasing screen brightness. The screen brightness feature has automatic transitions, further reducing energy use. Samsung built this monitor without the use of PVC, although some cabling may contain the material.
It's challenging to find a monitor that shows good color saturation. Gamers want deep blacks, no bluish haze when viewed from an angle, and no ghosting. This monitor does not display any of these things. Its response time is perfect, and the images are sharp and clear.
One of the problems with this monitor is its lack of connectivity. It only has VGA connectors, which are becoming less common on computer motherboards. So, you may have connectivity issues between your screen and your computer. Make sure you check your ports first.

The Samsung S22F350FH is a decent monitor. Its low input lag, good response time, and FreeSync support make it best suited as a budget gaming monitor. The fixed stand makes it difficult to place an ideal viewing position. Office users may find the resolution inadequate for multitasking.
Pros
• Accurate colors
• Good grayscale performance
• Affordability
Cons
• No USB ports
• Resolution tops out at 1600 x 900
• Tilt-only stand
The Sceptre has done it again. Their E205W-16003R is a nice-looking monitor, coming at a reasonable price with a stylish design for day-to-day productivity. Its small form factor makes for a display that's crystal clear and refined. It's a monitor that looks great and works the way it should.
What makes the Sceptre E205W-16003R an excellent 1080p monitor under $150? It's a brilliant choice if you're a casual gamer looking for a good-size display. It boasts reliable performance at a very reasonable price.
The chief selling point is its bezel-free design. This design offers an unbroken viewing area when you place two monitors next to each other.
The stand is black and silver, and the cabinet is solid black. This stand can tilt only 20 degrees (5 forward, 15 backward). You can detach it and use the four VESA mounting holes to set up the screen on a wall.
The resolution panel is 1600 x 900, featuring a non-reflective coating and a 1000:1 native contrast ratio. The peak brightness is 250cd/m2, and it has a 5ms pixel response and a short 13.7ms input lag.
The on-screen menu offers an excellent selection of picture settings. But, it doesn't give you advanced six-color adjustments. Such settings are available only in more expensive gaming monitors. The Standard setting gives the best picture since the other options are too bright or too dark.
All the I/O ports are at the back, and they all face outwards. They include a VGA port, two HDMI inputs, and a jack for headphones. It's rare to get built-in speakers on a budget monitor, but this one has a set.
The second benefit is that the E205W-16003R is a very affordable 20-inch monitor. It uses active matrix technology to deliver accurate colors (but they're not the best of the best). You get this level of performance straight from the box. It renders red, green, and blue colors on a chromaticity chart to the correct CIE coordinates.
Its clarity, of course, doesn't equal that of an IPS panel. Yet, it makes up for that with good viewing angles. It also doesn't lose any luminance from the bottom, top, or side angles.
It displays all scenes in magnificent detail. But, you won't get the vibrancy of a 4K panel, particularly in the darker scenes.
It also gives excellent grayscale performance without drawing lots of power. Sceptre designed it for home and small office users with limited budgets.
Monitors at this price point often give priority to reliability and savings. It is a shame to ascribe such a low value to aesthetics. That is especially true when you consider that a monitor's purpose is for you to look at it.
So, Sceptre gets full marks for the aesthetic design of this monitor. It puts its nearest price competitors to shame. It even eclipses some of the more expensive screens.
The third benefit is the monitor's easy setup. You don't get any advanced features with this plug and play monitor.
You only need to connect the VGA or HDMI to your source machine. Then you can join the power adaptor to the mains. Windows will install the required drivers.
The display will show up on your Graphics control panel on Windows 10. It will show up as an extended display. Once again, it only includes necessary adjustments for Contrast, Brightness, and Blue Light. It also has the usual analog settings.
The E205W-16003R lacks the Full HD (1920 x 1080) resolution of most of the other displays in this review. Still, it is well worth considering as a general-purpose budget monitor. Sceptre doesn't market it as a gaming monitor, but it even lets you play a few games in acceptable detail.
Be forewarned: you will encounter a few instances of artifacts. You'll also get screen tearing during gameplay. It'll get the job done if you're only a casual gamer.

Considering its price, the E205W has a solid set of features. It's beneficial for casual gamers and home users.
Pros
• Adjustable stand
• Excellent value for the price
• Sharp image quality
• Wide viewing angles
Cons
• No display port
• No AMD G-Sync/FreeSync
The HP VH240a is a decent budget monitor if you need an affordable 24″ 1080p IPS display with an ergonomic stand. It lacks certain features that are present on similar budget models. But, it's great for everyday use, work, and casual gaming.
This monitor offers vivid and crisp images, which are especially useful for design and development professionals. The first benefit is its adjustability. It allows you to fine-tune the height. You can tilt and pivot it 90 degrees and switch to portrait mode. It's also ideal for a multi-monitor setup since it's frameless on three sides.
The second benefit is the excellent display. This monitor has a vibrant IPS panel with 72% sRGB coverage, and it supports 8-bit color depth via dithering for 16.7 million colors.
Note that it's not factory-calibrated. You'll need to make some changes to get the best image quality possible from this monitor.
Other panel-related specs include a 1000:1 static contrast ratio. You get a 250-nit peak brightness and a 5ms response time speed, typical for a display at this price range. When compared to VA panels, you get a lower contrast ratio. You also get better viewing angles, a faster response time speed, and more accurate colors.
You get a much better color quality and viewing angles in comparison to TN panels. The contrast ratio is equal, and you'll have a slightly slower response time speed.
It also has a pair of built-in speakers under the hood with excellent audio quality. The display's refresh rates and response times are perfect for casual gaming. It also works for tasks such as document-viewing and online browsing.
As expected, this HP monitor comes equipped with a 1080p display. This resolution is standard in the budget category.
The third benefit is this monitor's frameless design. It's frameless on three sides, making it the right choice for use in multi-monitor setups. The sides and back are plastic, which is sturdy enough to weather everyday wear and tear.
The HP VH240a is also a winner in the ergonomics department. It allows you to tilt and adjust the height. You can also pivot it to 90 degrees for vertically-oriented tasks. This feature makes it easy to scroll through long documents and websites.
Based on an IPS panel, this monitor offers a wide 178° viewing angle. Thus, the picture won't change in contrast and color when you view it from skewed angles.

Keep an eye on this monitor if you're a developer or a designer. The specifications are equal to what others are offering at this price point. But HP has done some tweaks to make it more attractive for budget buyers.
Pros
• AMD FreeSync
• Excellent value for the price
• Crisp image quality and vibrant colors
• Plenty of gaming features
Cons
• Tilt-only design
• No VESA mount compatibility
Are you in search of the best gaming monitors under $150? Your search is over because we have found a great pick: Acer SB220Q. This screen features Full HD resolution. Thus, image quality is crystal clear. The IPS panel gives you vibrant colors and AMD FreeSync. The refresh rate is 75Hz for impeccable performance.
Acer shines in the world of gaming monitors for all good reasons. It is Amazon's most popular monitor, and it tops both the most-wished-for and the bestselling lists. Not only are consumers buying this monitor, but they also want it in significant numbers. You shouldn't pass it up if you're a gamer.
The first benefit is that this monitor improves your game performance. Its response time is 4ms, which isn't as fast as a TN game display. Yet, it cuts out ghosting, tearing, and broken frames. These issues can affect your gaming experience. You get smooth gaming and video viewing.
The FreeSync range is 48-75Hz frames per second (FPS). If the FPS rate falls under 48, FreeSync won't work till the frame rate rises again. The leap from 60Hz to 75Hz is noticeable, although with less impact than if it were 144Hz.
The frame rate can synchronize with the refresh rate. Note that this can only happen if your graphics card is AMD FreeSync compatible. This action will get rid of all tearing and stuttering on your screen. Even better, it won't increase the input lag.
Acer's on-screen display has the usual picture adjustments: Brightness, Contrast, Gamma, and Color Settings. The monitor also has added features for gamers.
One of these features, "Aim Point," gives you three crosshair overlays. These overlays improve precision when you play FPS games. "Over Drive" further boosts the response time. "Black Boost" enhances visibility when video games get dark.
The monitor offers three picture presets, pre-calibrated for Action, Sports, and Racing games. They also allow you to customize your gaming profile.
The SB220Q, like most new displays, features a low blue light filter built into the monitor. It's also flicker-free, so you won't get headaches or eye fatigue from staring at the monitor for an extended time.
The second benefit is the image quality of the monitor. The SB220Q is an IPS monitor that delivers consistent, accurate, and vivid colors. It will give life to movies, games, and all the other things you're watching. Compared to the usual TN panel monitors you will find for this price, it's a good buy.
The 178-degree viewing angles are another factor that makes IPS panels better than VA and TN. It works for both horizontal and vertical viewing. It ensures that the contrast and color of the image won't shift when you look at it from slanted angles.
There is also a benefit to the small size of the monitor. It means that the pixel count will be denser. Thus, it gives you a clearer picture.
The third benefit is the price, which is the probable reason for its popularity. It's hard to find such a good monitor at this price point. It's an enticing buy that's impressive for the price. Consider that it has an IPS panel, which is usually more pricey than TN, and the refresh rate is 75 (not 60) Hz.
The SB220Q has a 0.24-inch slim design with the ZeroFrame ultra-thin bezels. It has the added benefit of making the monitor seem more expensive. It's also a prime candidate for gamers who like to do multi-monitor gaming setups due to its low price and thin bezels.

The SB220Q offers impressive performance and image quality. It also boasts a slim modern design with ultra-thin bezels. The smooth performance and gaming features put it among the best gaming monitors under $150.
Buying Guide
Everyone knows it's vital to have a high-performance computer when it comes to gaming equipment, but we sometimes overlook a monitor's importance. Here's how a professional monitor gives you an advantage:
• Refresh rate:
The higher your refresh rate, the smoother your gameplay will be. A higher refresh rate also reduces motion blur while gaming.
• Response time:
Every millisecond counts, and it's vital to have a monitor to keep up with your actions.
• Reduces eye strain:
As a gamer, you can enjoy longer gaming sessions and protect your eyes by looking for a monitor with FlickerFree or low blue light technology.
• Gives you an ergonomic advantage:
Professional monitors help you align your eyes to the correct spot on the monitor, reducing neck strain and other physiological problems associated with remaining in one spot for too long.
Gamers stand to benefit from these monitors. They're also great for home, school, and business use.
Key Features to Know
• Size:
A 24-inch is the baseline for screens. As this article shows, it's easy to find a 24-inch budget monitor for under $150
• Panel:
The three main monitor panels mentioned in this article are In-Plane Switching (IPS), Vertical Alignment (VA), and Twisted Nematic (TN). IPS creates better viewing angles and is the monitor of choice for users who want consistency and color accuracy.
VA monitors offer better color reproduction, higher contrast, and wider viewing angles. TN panels are perfect for gaming since they have the fastest refresh times on the planet, and they can achieve rapid response time.
• Resolution:
The resolution tells you how many pixels your screen can display horizontally and vertically. You'll see it displayed in the form 1920 x 1080, which means it's showing 1920 pixels horizontally and 1080 vertically.
• Refresh rate:
The refresh rate shows you how many times the monitor updates with new images per second.
• VRR:
Variable Refresh Rate corrects issues like "tearing," where the image on the screen distorts, creating a distracting and unwanted experience. NVIDIA was the first to address the problem with their G-SYNC technology. Then AMD came up with FreeSync, which also provides support for variable refresh rates.
Conclusion
We hope that our budget monitor options meet your needs and budget. Not sure which one to choose? Take a look at the Acer SB220Q if you want the best performance. You'll get it in competitive games, particularly in FPS titles.
The HP Pavilion 22cwa is another smart choice. It's for those who want vivid colors and a responsive gaming experience. We recommend the HP VH240a if you prefer an immersive viewing experience. It's advantageous if you're not into gaming.