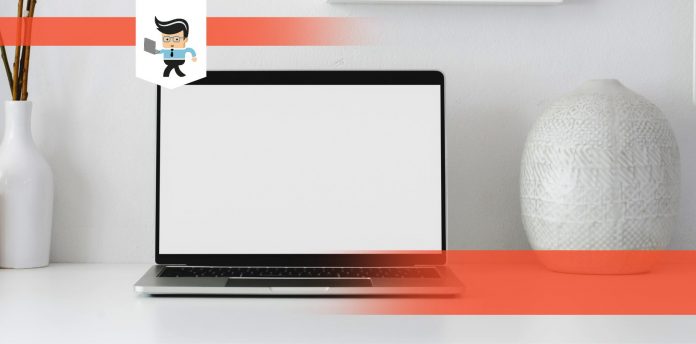 When you need a laptop for watching movies, there are some features to consider more than others.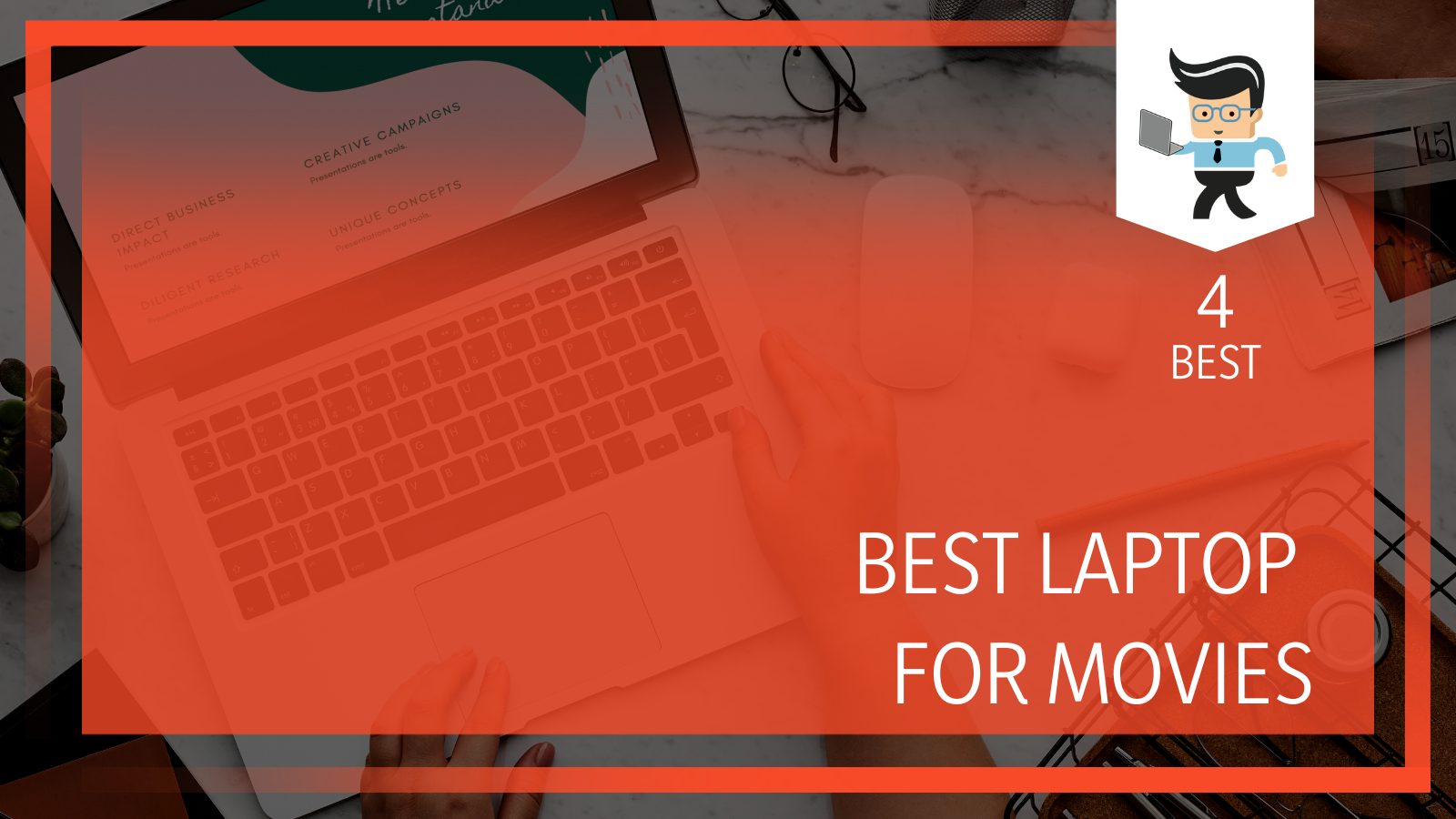 How is the color? Does it have good speakers? How bright is the screen?
If these are lacking, then your entertainment experience will suffer. Read on to find which laptop we recommend for watching movies.
Comparison Table
Product
Key Specifications
MSI PS63 Modern-008

Intel Core i7 U-series processor
NVIDIA GTX 1050 GPU
1080p display

ASUS Vivobook S15

1080p display
ScreenPad 2.0

Huawei Matebook X Pro

Nvidia MX150
3,000×2,000 IPS display
Core i5/8GB memory/256GB SSD

ASUS Zenbook 15

16 GB of RAM
four-core Core i7-10510U processor
GeForce GTX 1650 Max-Q graphics card
1920×1080 pixels
Top 4 Recommended Laptops for movies
MSI created a great media laptop with the PS63 Modern-008. They combined the NVIDIA GTX 1050 GPU with a toned-down Intel Core i7 U-series processor. The result is a 15-inch Ultrabook that's light and portable but still delivers a punch for graphics without sacrificing battery life.
This slim, lightweight 15.6-inch laptop designed for creators. With a powerful Core i7 CPU and discrete Nvidia GTX 1050 Ti graphics, the PS63 Modern invades a competitive territory dominated by the likes of the Dell XPS 15 and Apple MacBook Pro.
MSI launched the PS63 Modern with a marketing message that also described its specifications: 16 x 16 x 16 — those numbers represent the size (16 millimeters), weight (1.6 kilograms) and battery life (16 hours) of the PS63 Modern. Unfortunately, the laptop doesn't live up to the promised runtime and on top of that its display is dim. Still, the PS63 Modern is a very good laptop if you want a portable, elegant machine with a dedicated GPU, making it a great entertainment laptop.
– Design
The PS63 Modern is a stylish laptop with a unique aesthetic. The bluish purplish trim stands out and gleams in certain light. At first glance, it might look like lighting strips, but they're actually periwinkle colored diamond-cut edges.
The PS63's ash gray frame complements the vibrant adornments, turning what could have looked like a flashy race car look into an elegant laptop that looks equally at home in an office or an art studio. A subtle Prestige logo is embossed on the laptop's aluminum deck, and a central power button resides above the keyboard. Black MSI branding is barely visible on the PS63 Modern's super thin display bezels.
The MSI Dragon logo is matte black on the notebook's dark-gray lid. The rest of the chassis has the same sandblasted slate finish, giving this slim machine a stealthy appearance. Overall, the PS63 Modern is a refined, buttoned-up departure from the brash, aggressive aesthetic of MSI's gaming laptops.
That said, there are a few problems with the design. While the PS63 Modern passed multiple MIL-STD-810G tests, its plastic hinge is a cheap part on an otherwise beautiful metal chassis. Also, the PS63 Modern's aluminum lid is an absolute magnet for fingerprints.
But, you can't beat it for portability. The PS63 Modern is slimmer and lighter than its 15.6-inch competitors. At 14 x 9.2 x 0.6 inches and 3.6 pounds, the Modern is more portable than the Dell XPS 15 (14.1 x 9.3 x 0.7 inches, 4.2 pounds) and the Asus ZenBook Pro 15 (14.4 x 9.9 x 0.7 inches, 4.2 pounds). As expected, the 13.9-inch Huawei MateBook X Pro (12 x 8.5 x 0.6 inches, 2.9 pounds) has a smaller footprint than the PS63 Modern.
– Ports
The PS63 Modern offers almost every port you could ask for in a slim laptop. That includes a USB 3.1 (Type-A) port, USB Type-C, an HDMI and a headphone/mic jack, all on the left side of the machine. Unfortunately, the PS63 lacks a Thunderbolt 3 port for superfast transfer speeds and connecting to a Thunderbolt dock or eGPU.
The MSI PS63 Modern's 15.6-inch, 1080p display is detailed and vivid, but the panel fails to shine, both literally and figuratively.
Capable of covering 136 percent of the sRGB color gamut, the PS63 Modern exhibits punchy, vibrant hues. Not only is the display more colorful than the average premium laptop (117 percent), but it also tops the FHD XPS 15 (115 percent) and the MateBook X Pro (124 percent), and it comes close to the supervivid 4K panel on the ZenBook Pro 15 (141 percent).

But those vivid tones are diminished by the fact that the PS63 Modern has a very dim display, which reached only 228 nits of peak brightness on our lab test. That's a full 100 nits below the premium laptop average (328 nits) and dimmer than the displays on the XPS 15 (447 nits), MateBook X Pro (458 nits) and ZenBook Pro 15 (330 nits). If you want a laptop for streaming movies in low light, then the brightness may not be an issue for you, but don't expect to use it in sunlight.
The philosophy behind the Asus VivoBook S15 is to be a uniquely colorful laptop that scoffs at its stuffy, buttoned-up rivals. In a room full of gray and black machines, the Vivobook is a standout with a flashy green-and-orange scheme and innovative secondary screen.
These features make the VivoBook S15 appealing on the surface, but how does it hold up as a device made? Well, there are some good and bad points.
– The Good:
The VivoBook S15 offers strong performance in a sleek chassis along with solid speakers and a relatively comfortable keyboard, all for a reasonable price.
– The Bad:
The VivoBook S15's improved ScreenPad 2.0 still has some problems and the main 15-inch panel is dull. Add lackluster runtime and the VivoBook S15 is a good laptop that doesn't live up to its potential.
– The Ugly:
The green and orange color is not for everyone. We're used to bold colors from ASUS, from the deep blue-gold on the ZenBook 13 to the "firmament green" on last year's VivoBook, but a military-green lid bordered by bright-orange trim? When you go bold, you risk driving away customers.
– Design
Leave it to Asus to make a laptop with a moss-green lid and neon-orange accents.
If you don't like the green-orange color variant, you can also opt for what Asus calls "Punk Pink" or a more traditional (and boring) Transparent Silver lid. Whichever lid you choose, it will be the first on any Asus laptop to feature the new offset VivoBook logo (which also appears on the spine of the VivoBook S15).
Once you find a color combo that suits you, you can start to appreciate the thin bezels surrounding the VivoBook S15's 15-inch display and solid aluminum lid. Another unique design element is Asus' ErgoLift hinge, which tilts up the back of the keyboard by 3 degrees for a more comfortable typing experience.
– Ports
I'm happy with the range of ports offered on the VivoBook S15. A Thunderbolt 3 input would have been the cherry on top, but that relatively new standard isn't expected at this price. On the left side of the VivoBook 15 are two ancient USB 2.0 ports, while the right side houses a USB 3.1 Type-A port, a USB-C input, an HDMI, a microSD card slot and a headphone/mic jack.
– Display
Sadly, the VivoBook S15's 15.6-inch, 1080p display isn't any better than the dull screen on last year's model. That's really unfortunate because the S15's slim bezels do a good job of drawing your eyes toward that large panel. The screen isn't so dull that you can't make out colors, but I was hoping for those tones to pop more.
According to our colorimeter, the VivoBook S15's display covers only 61% of the sRGB color gamut, making it less vivid than the panels on its predecessor (68%), the Envy 13 (109%) and the IdeaPad 530s (72%). The mainstream laptop average is 80%.
Display brightness isn't a major issue, although the VivoBook S15 didn't impress in this category, either, topping out at 252 nits. That's about as bright as its predecessor (257 nits), the IdeaPad 530s (255 nits) and the category average (255 nits) but the Envy 13's panel gets much brighter (410 nits).

– Audio
The dual speakers on the bottom edge of the VivoBook S15 will struggle to fill a large conference room but the sound it outputted was clear and lively, even at the highest volume levels. If you will be close enough that you are watching a movie, this isn't an issue and it will be a good laptop for media consumption.
Huawei's Matebook X Pro may remind you of how another Chinese vendor, OnePlus, captured a chunk of the smartphone market with flagship specs at an affordable price. The 14-inch Matebook X Pro thin-and-light offers several compelling reasons to buy it: a great display, a good keyboard, terrific audio, and even an included USB-C dock.
But Huawei also cut a few corners. Power limits restrict its performance, and both its Thunderbolt port and discrete GPU are cut-down versions. Battery life is medicore. It's also hard to find the Core i7 version.
– Design
The Matebook X Pro is a sturdy, well-built machine. The laptop is available in two color finishes: Space Gray and Mystic Silver. Huawei gave the surfaces of the laptop a sandblasted matte look, though the rounded, polished edges gleam.
The aluminum construction measures 14.6mm at its thickest, barely accommodating the USB-A ports near its rear hinge. Between the nearly bezel-less (just 4.4mm!) display and the oversize trackpad, there's not much wasted space.
Two models are available, both of which use Intel's 8th-generation parts: A Core i5/8GB memory/256GB SSD version, which lacks a discrete GPU; and the Core i7 version, with 16GB of memory/512GB SSD and the Nvidia MX150. With a dearth of i7 models available, many consumers have turned to the i5 version, which is still plenty in a laptop for downloading movies.
Though the Huawei Matebook X Pro weighs in on the heavy side—slightly less than the older MacBook Pro, but heavier than the Dell XPS 13—the tapered edge gives it a more svelte feel.
– Display
Open up the Matebook X Pro, and be amazed by the 3:2 display, which occupies almost the entire lid, and the large touchpad. Corning's Gorilla Glass covers the 3,000×2,000 IPS technology display, boasting what Huawei calls a 100% sRGB color gamut and 1500:1 contrast ratio. Huawei says the display generates 450 nits of brightness, meaning that you will have no trouble seeing all of those amazing colors.
The Huawei Matebook X Pro's audio comes from speakers mounted underneath the keyboard, though the speakers had a sort of tinny sound from the small laptop speakers. However, you can enable the Dolby Atmos app, which drastically improves the overall sound quality of the laptop.
– I/O ports and the MateDock 2
The MateBook X Pro's connectivity is surprisingly good. On its left side sits a pair of USB-C ports, one with the high-speed Thunderbolt interface (USB 3.1 Gen 2), the other with just a conventional USB 3.1 Gen 1. On the right side, the Matebook X Pro squeezes in a single USB-A port, neatly compromising between old and new peripherals. And it gets better.
As Huawei has done with some of its other products—notably the 2016 Matebook tablet—it's also included a dedicated USB hub, the MateDock 2, to accomodate legacy hardware. The hub includes a USB-A port, an HDMI interface, and even VGA—along with a USB-C passthrough that allows you to charge the notebook or connect to a display. Though the Huawei Matebook X Pro isn't cheap, the addition of a hub is a thoughtful gesture that newcomers to USB-C will appreciate.
– Apps and software
The Matebook X Pro's full name is officially the Huawei Matebook X Pro Signature Edition, co-opting the "signature" title from Microsoft. Microsoft sells "Signature Edition" versions of third-party notebooks through its online stores, purging them of all the unnecessary crapware that PC makers sometimes load them up with. Only Huawei's omnibus PC Manager app appears on the Matebook X Pro. But there's also a number of superfluous apps, including two versions of Candy Crush, and the Hidden City hidden pictures game.
First, we discovered that the Matebook X Pro is subject to power limit throttling. This means the laptop's CPU will refrain from using its burst (overclocked) mode when all of its cores are being stressed, reducing its performance potential.
Second, the GeForce MX150 GPU used within it is a special down-clocked model, which saves some power at the cost of some performance.

Finally—and this is a special case that won't affect many customers—its Thunderbolt port uses only half the lanes that it could, which will limit its utility if used with an external GPU or monitor.
The Zenbook 15 is a compact and powerful machine. Asus has equipped the slim laptop with a four-core processor and a dedicated graphics card. The features are excellent otherwise as well: matte IPS screen, NVMe SSD, 16 GB of RAM (in dual-channel mode), backlit keyboard. On top of that, the outstanding battery life rounds off the overall package well.
The Asus ZenBook 15 UX534FTC is one of the few slim, compact, lightweight 15.6-inch laptops that do not lack processing power. There is a four-core Core i7-10510U processor and a GeForce GTX 1650 Max-Q graphics card on board. Competing devices include the Dell XPS 15 7590 and the Apple MacBook Pro 16. While the latter two devices are heavier and more expensive than the ZenBook, they are directed at the same group of customers.
– Display
The matte 15.6-inch display of the ZenBook 15 has a native resolution of 1920×1080 pixels. While its contrast ratio (1,424:1) is good, the brightness (280 nits) leaves something to be desired. For a laptop in this price range, a brighter screen is far from an unreasonable demand. We consider values of above 300 nits to be a good brightness. Positive: The display does not exhibit PWM flickering.
The display represents colors fairly accurately ex-factory. However, it misses the mark. While the display does not suffer from a blue tint, the screen covers neither the AdobeRGB (56%) nor the sRGB (86%) color space fully.
– Black to White 18 ms rise, 14 ms fall
The screen shows slow response rates and will be unsatisfactory for gamers.
In comparison, all tested devices range from 0.8 (minimum) to 240 (maximum) ms. 81 % of all devices are better.
This means that the measured response time is worse than the average of all tested devices (24.9 ms).
– Gray to Gray 24 ms rise, 21 ms fall
The screen shows slow response rates and will be unsatisfactory for gamers.
In comparison, all tested devices range from 0.9 (minimum) to 636 (maximum) ms. 68 % of all devices are better.

This means that the measured response time is worse than the average of all tested devices (39.5 ms).
Conclusion
The best laptop for watching movies that was reviewed here is the Huawei Matebook X Pro. It has an external dock to provide extra ports that aren't included on the machine itself, a bright, colorful screen, and the ability to boost the sound quality with Dolby Atmos.
It does not have an optical drive, but very few laptops do these days. This means you'll have to connect an external drive to watch your DVDs or make sure you have a digital copy. Overall, it is an ideal entertainment laptop for when you want your movies to be portable.