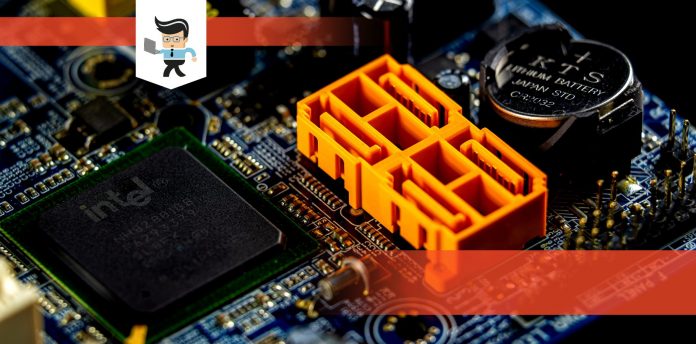 Trying to stay within range and still pick the best budget Z370 motherboard for your rig can be difficult.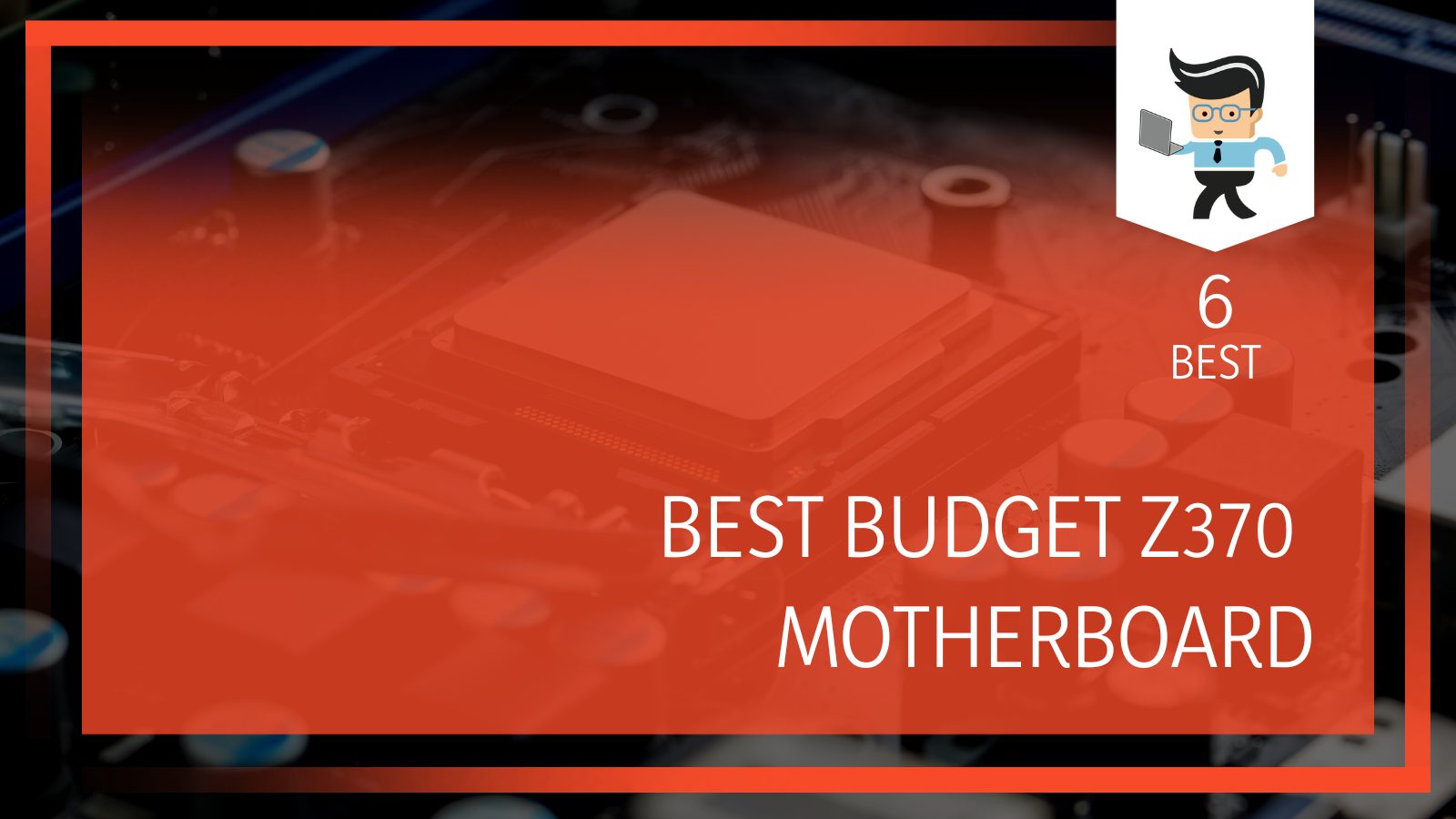 You really need to walk a thin line between the cost and what you are going to get. Luckily, our experts were able to look at some of the top choices to see which one is the best option for most people.
We tested different motherboards to get the full scoop, and came up with these.
Best Budget Z370 Motherboard Comparison Table
| | | | | |
| --- | --- | --- | --- | --- |
| | CPU | Chipset | Memory | Wireless/ |
| ASUS ROG Strix Z370-E Gaming | Intel LGA1151 8th Generation Intel Core i7 / Core i5 / Core i3 Processors | Intel Z370 Chipset (300 Series) | 4 x DIMM max 64GB DDR4 4000 (OC) MHz | 802.11ac WiFi (2×2 MU-MIMO) + Bluetooth 4.2 |
| ASRock Z370 EXTREME4 | LGA 1151 | | 4 x DIMM max 64GB DDR4 4000 (OC) MHz | |
| ASUS TUF Z370 Plus | Intel LGA1151 8th Generation Intel Core i7 / Core i5 / Core i3 Processors | Intel Z370 Chipset (300 Series) | 4 x DIMM max 64GB DDR4 3866 (OC) MHz | N/A |
| ASUS PRIME Z370-A | Intel LGA1151 8th Generation Intel Core i7 / Core i5 / Core i3 Processors | Intel Z370 Chipset (300 Series) | 4 x DIMM max 64GB DDR4 4000 (OC) MHz | N/A |
| EVGA Z370 FTW | Supports Intel Core 8th Generation Processor Family for LGA1151 socket | Intel Z370 Chipset | 4 DIMM Dual-Channel up to 64GB 4133MHz+ | Bluetooth 4.2 |
| Asus Prime Z370-P II GA1151 | LGA 1151 | intel_z370 | 4 x DIMM max 64GB DDR4 3866 (OC) MHz | N/A |
● Has dual USB 3.1 Gen2 controllers
● Doesn't have many shared interfaces
● Shared slots are hidden by the graphics card
● Amazing performance for the price
● A few overclocking issues
This motherboard is a solid option for a budget motherboard because it has quality pieces that won't break down over time. It will work great in humid environments thanks to the materials used and the overall design of the heatsinks.
For those who need flexibility and functionality, this has a large number of slots and some good ports. If you want to customize even further, the BIOs are easy to manipulate, even for beginners. There is also a nice range of software options.
ASUS fixed some of the previous issues that people had with the RGB software, so that isn't going to be an issue with this one. The lights are absolutely gorgeous, this can be a showpiece if you want it to be.
For those who prefer Wi-Fi to wired connections, ASUS upgraded to a Realtek RTL8822BE WiFi solution, which helps to keep connectivity.

This is a great budget Z370 motherboard because it has a customizable layout and good performance. This is going to be the option for you if you don't need to seriously overclock but still want some native speed and flexible functionality.
● One of the most beautiful motherboards on the list
● Has a large heatsink to help with temperature control
● Overall great performance with a few hangups
● Allows 6-core CPUs
When this motherboard was released, many people complained that it wasn't all that different from previous generations, and they were right. However, the previous  generations were still great boards and the improvements they made were necessary.
The pins are arranged a little differently so they now allow 6-core CPUs. It also comes equipped with dual M.2 storage mounts, an amazing number of USB connections, and Optane support.
If you want to overclock, there is a robust collection of options to carefully and successfully push your motherboard. It will stay cool and the easy-to-use BIOS makes it possible to fine-tune your gameplay.

For audiophiles and those who create content, the on-board audio is much, much higher than most of the other options on the list.
Finally, the armored PCIe slots ensure that this board will last for a long time, even if you push it regularly. All of the components are high quality, securing your investment.
This is a great motherboard for gamers who want to seriously overclock. It walks the line nicely between price and performance. It is also a great motherboard for those who want to show something off on camera or within a case. This can also double as a power workstation.
● One of the best mainstream sockets on the list
● Considered to be a "higher end" model
● Military-spec components help with a stronger motherboard
● Great versatility
The ASUS TUF Z370 Plus Gaming is a fantastic budget Z370 motherboard that has unprecedented support.
The sheer amount of versatility on this motherboard is breathtaking. It has 24 PCI Express 3.0 lanes controlled by the chipset, six SATA-600 ports, two USB 3.1 ports, and more to ensure that you get enough connectivity where you need it. All of the ports have shields against the interface and are armored to help strengthen them.
Additionally, this motherboard has an embedded memory controller which means that the processor and not the chipset gets to define the memory technologies. Some people will love this feature and others won't, but it is something everyone should be aware of.
This motherboard has four memory sockets and you can install up to 64Gb, which is more than most people will need. Gamers will need to use four 16Gb modules to get this amount, but it will ensure best performance.
Design-wise, this is a good looking motherboard with some beautiful RGB lights. You can set the colors to specific patterns or modes with the application that comes with the motherboard.
For those who like everything to match, this is one of the few motherboards that has a wide variety of accessories that you can use to improve performance, gaming, and overall aesthetics.

This is a great motherboard when some cool esthetics and tons of flexibility. It is great for hardcore gamers who may not need as much speed as they do graphics and audio support.
● Supports two M.2 cards, six SATA drives, and a PCIe x4 SSD at the same time
● CPU overclocking is good
● Includes I/O panel PCIe 3.1 Gen2
● Excellent memory bandwidth
The Prime Z370-A is one of the best budget boards on the list. It has enough power to keep all three of its x16-length slots active, even when hosting two M.2 drives. To get the most out of them, you will need to personalize the firmware, but that is a "set it and forget it" solution.
The slots are all reinforced to reduce damage and keep everything from corroding. This is especially important for those who live in more humid environments. The heatsinks help to keep the internal temperature cool.
If you need to overclock when you are gaming, you can really push this one far. Most tests have it somewhere around 4.80GHz at only 1.28V, which is a phenomenal number for a cheap Z370 motherboard.
Finally, this is going to be the "best for the money" option on the list. With the sheer amount of features that you get, along with the number of ports, it is a surprise that this doesn't cost 25% more than it does. Even better, you can often find it on sale!

The ASUS PRIME Z370-A LGA1151 is a good budget Z370 motherboard for anyone who need better memory performance or support for additional M.2/PCIe/SATA drives. This could include gamers or those who create their own content.
● Utilizes Coffee Lake
● Designed specifically for gaming
● Has two extra cores to help with more extensive games
● Higher clockspeed than others in this budget range
For overclocking, the EVGA Z370 FTW is a great motheboard for Z370. If you want to overclock beyond 4.3 GHz, you will need to isntall your own air cooler. Before that, you will be fine. All 6 cores are rated to run at 3.7 GHz.
Temperature control is important with this board as it does seem to get out of hand quickly, however it will also come down quickly.
Everything is well built and should stand up to the tests of time, but it would be best to keep this one in a cool environment. The slots are protected and reinforced, so you won't have to worry about any of that.
Of all the options on the list, this one comes with the best warranty, so that may be important for people who tend to destroy their motherboards. Their hotline is quite helpful and if you ever need to call them, they are great at walking you through problems.
EVGA offers a good amount of support as you build your rig too, and their weekly emails will provide you with some great information if you stay subscribed.
If you aren't the type of person who likes RGB lights or anything too flashy, then this may be the board for you. The design is very simplistic and doesn't even have lights on it.

If you want to overclock on a regular basis, but you want a reduced voltage regulator temperature, then this is going to be the board for you. The available settings make this possible and easy to adjust.
● Has some of the best support in the industry
● Excellent BIOS firmware, with updates
● Extremely well built and designed
● Supports customized 3D panels
● High quality audio
There is just something special about the Asus Prime Z370-P that puts it on almost everyone's best of lists. It will cover just about any task that you need it to do, whether you are playing games, creating content, streaming content, or working.
Asus is one of those names that people just trust, and for good reason. If you are new to setting up motherboards, their support is unparalleled. They will take the time to answer questions you have, send you videos, and even make suggestions about what you need.
The ASUS PRIME Z370-P is absolutely loaded with features, including USB 2.0, and USB 3.1, Thunderbolt 3 support, integrated RGB lighting. These help, in particular, with gaming and getting your rig set up just right.
Additionally, it has 6 SATA ports, two M.2 drive connectors, many 2.0 and 3.0 headers, and type-A and C connectors. These are standard but the Asus difference is that they are high quality ports as well.
If you are creating content, including audio, you will find a lot of improvements here. There is a more innovative codec in this budget board.
Many people have had problems with fan control in the past, but here that isn't going to be a problem. You will get a 3-pin and 4-pin with each header, meaning you will be able to control the temperature inputs and acoustics. If you like to stream when you game, you won't have to worry about your fan being too loud in the background.
Additionally, you can assign a GP temperature, which will come in handy for those who like to overclock on a regular basis. Since this motherboard is capable of hitting up to 5.1 GHz when you are playing, this is probably something more serious gamers will take advantage of.
Of course, design wise this is a beautiful board as well, with beautiful RGB headers and aura synch technology. If you have a case with a window, it is something quite pretty to display.

If you are looking for the best budget Z370 motherboard, then you should look no further than the Asus Prime Z370-P. It has some great features, a gorgeous design, and allows overclocking. It is perfect for those who need something truly special and are willing to go to their upper ends of their budgets.
Best Budget Z370 Motherboard Buying Guide
When you are trying to choose the best budget Z370 motherboard, you need to think about what you really need from your motherboard. With a budget, there are going to be some things that will have to fall by the wayside, you simply aren't going to get everything that you may want. This is why we think it pays to prioritize your wants and needs and then go from there.
Much of this will depend on how you want to use your motherboard. If you are only going to be using it for general work or computing, then you may not need something truly special. However, if you are going to game on it or use it for media creation, you may need something that is far more efficient.
Going on budget alone isn't always a great idea as some of the budget options need to be replaced more frequently or won't really give you what you need.
As our experts looked at motherboards, we thought about the following features and went from there:
The Size Of The Motherboard:
Also known as the form factor, this is going to be one of the most important aspects of your search. You need to determine the right size of the motherboard in order to fit it into your case.
For gamers, this is extremely important because it dictates how much memory you will get. In general, you want to get more memory.
Your processor socket comes in one of three forms: LGA, PGA, or BGA. PGA sockets are going to be the most commonly found option for those who build. These sockets help to future proof your build and make it so that it can be updated and adapted.
The amount of Random Access Memory or RAM dictates the amount of memory that your PC will have as well as the type of memory that it will have. Gamers want more than almost anyone else, but content creators will need quite a bit as well. If you play to different types of games and you want to keep your rig for a long time, get more RAM.
While there isn't a "magic number" for the amount, most people should aim to have at least 16 GB of RAM. If you can get more memory slots that each hold 16GB of ram, the better. We say aim for four memory slots.
If you want to expand your rig, get as many PCI slots as you possibly can. This will really give you options moving forward if you want to expand on what you already have. There are different sizes so you will want to have a nice mixture. If you are stuck between boards, this may be a great place to look for differences to choose.
This isn't a huge factor for most people, but it is becoming increasingly important. Check whether or not your board has Wi-Fi and if it does, check to see how good that Wi-Fi is. Just because it has it, that doesn't mean it is usable.
These are just a handful of the features that you should consider before you make a purchase. Remember that with a budget motherboard, manufacturers are often looking for ways to cut corners and make something cheap. That is why we always suggest going for manufacturers that you know instead of random brands.
If you are still stuck between two, you may want to look at some of the other features, including audio features, BlueTooth, gaming accessories, and more.
Conclusion: What Is The Best Budget Z370 Motherboard?
If you are looking to build your rig on a budget, you need to have something that will perform while still staying pretty cheap.
If you don't have the right motherboard, you won't be able to do what you want to do with your computer and you could even damage certain components. Our experts looked through many boards to find the ones that will give you the best possible performance for the lowest price.
If you are looking for the absolute best of the best, we suggest going with the Asus Prime Z370-P, as this one truly has everything that you need. If you aren't a serious overclocker and you don't really need to show off your board, all that much, we think that the EVGA Z370 FTW is a great option.