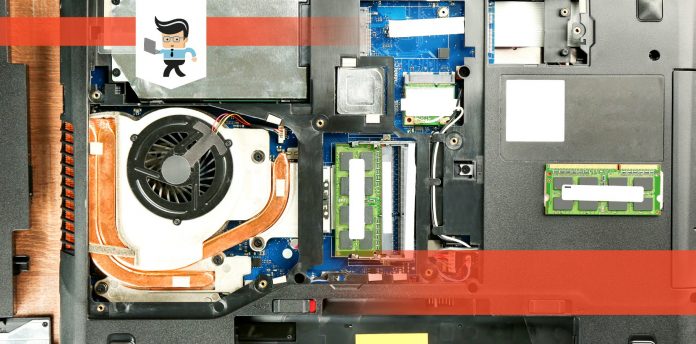 Choosing the best B360 motherboard can make a huge difference in the way that your computer operates. In this article, we will break down each motherboard and help you to understand which one is the best for your rig.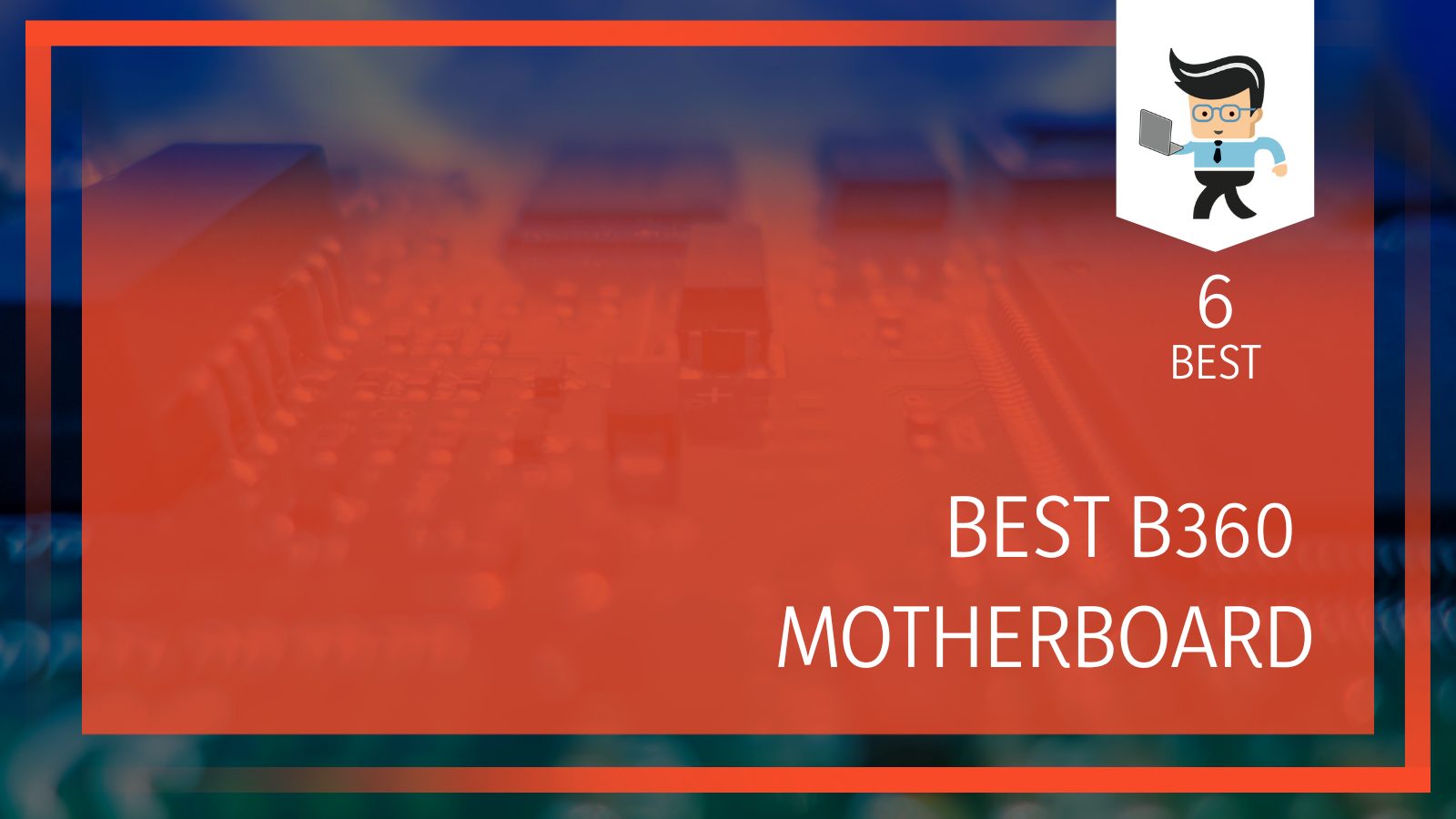 We've tested each motherboard and we've read reviews from long-term users to help you understand the best options.
Let's see what we've got.
Comparison Table
Best Intel B360 Motherboard Product Reviews
We've collected some of the best B360 motherboards and reviewed them. Not only did we look at the performance, which is the biggest part of our reviews, but we looked at connectivity, aesthetics, capabilities, and more.
Here are some of the best Intel B360 motherboards that we could find.
● 5X Protection III Hardware-level provides component longevity, future-proofing, and reliability
● PCB layers help maintain signal integrity
● On-board 8-Channel HD Audio provides some amazing sound
● Great connectivity
● Only supports Intel 8th Generation CPUs
The ASUS PRIME B360M-A is a fantastic motherboard. It has some great stuff warped into a cheap price that only ASUS can give you. It has some cutting-edge technology, including automated system tuning, immersive audio, and cooling controls.
If you are building your PC for the first time, this is going to be a great option if you are willing to pay attention to the details. It is highly compatible with many different parts and single-melded into a pack so you won't have to play guessing games.
The connectivity on this board is unreal, allowing you to connect anything that you want and personalize how you build your PC. It offers a maximum of four USB 3.1 Gen 2 ports, two USB 3.1 Gen 1 ports, six SATA 6Gbps ports, and 32Gbps M.2 and PCIe 3.0 lane-speed support. This will help with gaming and for retrieving data fasting when designing content.

This motherboard offers the latest in graphics performance, keeping up with even the most graphics intensive games. The Intel Optane feature accelerates the attached storage, reducing boot and load times. This will make the overall system feel faster.
For those who like to game, you will have excellent cooling support. It has Fan Xpert 2+ Software that allows you to intelligently control everything with just a few clicks.
This is a great overall motherboard for those who like to be in complete control of their system with just a few clicks. It will help to keep everything trackable and easy to adjust while you play. It is also a great option for those who are just starting to build their own PC as it is very beginner friendly.
The most important thing to note is that while this does fall into the cheaper end of the best B360 motherboard, that doesn't mean that it doesn't have all of the connectivity that you need. While it may not have as many of the extras, it does provide what you need.
There are many features here, including six SATA ports and two M.2 slots. It also has a faster storage system so that your computer loads extremely quickly.
Of course, this is a beautiful motherboard as you may have come to expect from this line. The RGB LED headers are quite gorgeous and you can personalize them. Many have used the term "sleek" to describe the look of the motherboard.
There is another unique feature that many users will like, which is that there is CNVi Wi-Fi built right into the chipset. This helps to keep the connection stable and also means that you don't need a third party controller. The Wi-Fi is 802.11ac supports Wave 2 and runs at 160 Hz, which is more than enough for most people.
Buyers have reported that this is one of the best motherboards that they have used. When we looked at reviews, this one had almost unanimous approval.
Finally, the board is ready almost out of the box so you don't have to worry about setting anything up or fiddling with settings. You can, but it is great as is.

If you are looking for a bargain B360 motherboard that still provides you with the functionality and connectivity that you need, the GIGABYTE B360 AORUS is a fantastic option. It has tons of features for gaming or office work.
● Supports 8th Gen Intel Core Processors
● Has Audio Noise Guard
● High Quality Capacitors For Audio
● Intel CNVi 802.11ac Wave2 2T2R WIFI
One of the greatest aspects of this motherboard is, that while it is small, there are some great features that control the cords so everything is nice and neat. Connections are safe and tight as well, so you won't have to worry about reattaching everything if it gets loose.
The audio noise guard is another great feature that helps in two ways. First, it contributes to the overall excellent quality of the sound that you get from this motherboard. It also helps with keeping the sound of the cooling system at a minimum as well. This is good for overclockers.
The built-in Wi-Fi is quite good and the connection is strong. It is perfect for those who want some backup.
Of course, there are some things that are purely for looks. The RGB lights are gorgeous and completely controllable and personalized.
The small form factor is what most people love about this motherboard. While it is small, there are still some great connectivity and features. You will be able to get what you need from it but you won't have as many options.

This B360 motherboard falls right in the middle of the price range, but is a smaller form factor. It is perfect for those who are looking for a mini build for B360. There is still enough connectivity, don't worry.
● GPU Temperature Sensing & Fan Xpert 2+ helps to keep cool when overclocking
● Beautiful, synchronized Aura Sync RGB capabilities
● Military-Grade TUF Components
● Made for hardcore gaming
As with all TUF gaming boards, this is a serious piece of equipment that you won't have to worry about breaking down. There is unwavering stability here that you can trust. Of course, you also get the TUF Gaming Alliance.
If you are building your own PC for the first time, you are in for a treat with this one. It is easy and safe to build by yourself. Part of this has to do with the high-quality of the materials and also the design. It is very easy to navigate.
For gamers, it is important to have electrostatic discharge protection (ESD Guards). This motherboard has those to protect for up to +/- 10kV of air discharge and +/- 6kV of contact discharge, far above industry standards.
The FAN XPERT 2+ is a great cooling system that will keep your rig operating even when it is overclocking. You can control the system based on multiple sensors, including on the graphics card.
With this board, you get a beautiful ASUS Aura RGB lighting control with functional presets as well as personalization options.

The ASUS TUF B360 motherboard is a fantastic motherboard that was designed for those who need to do some serious overclocking. The high quality of the build and materials helps to ensure a long life for this board.
● High Quality Audio Capacitors and Audio Noise Guard with LED Trace Path Lighting
● Smart Fan Features To Keep Cool When Overclocking
● Ready Out Of The Box
● New Hybrid Digital PWM Design
Speed is the name of the game with this board. It has an ultra-fast M.2 port with PCIe Gen 3 X4 and SATA interface that will keep the computer moving quickly and will help to future proof it so that you won't have to upgrade as frequently as you would with some other boards.
This is the kind of board that is ready to go right out of the box. It has everything set to meet the needs of most people. You can get in there and personalize everything, but those who want the best right away will be highly impressed.
For overclockers, the cooling system in this motherboard for B360 may be one of the best. The smart fan features have multiple temperature sensors over the entire motherboard and the fan headers stop and start automatically or with your own clicks.
The RGB Fusion strips offer seven different colors as well as beautiful presets. There are also some obvious locations where you can add your own RGB lights to make the board even more beautiful (and to add it to a windowed case).

The Gigabyte B360M is a durable motherboard that has some of the prettiest RGB lights in the industry. It is ready out of the box, perfect for those who want to get something extremely functional right out of the box. The anti-sulfur resistance and quality build ensure that this will last a long time.
● Designed for use with 8th generation Intel Core processors
● Designed for maximized connectivity and speed
● 5X Protection III Hardware-level safeguards
● On-board 8-Channel HD Audio
This motherboard was exclusively designed for the 8th generation Intel Core processors, and that means it is future proofed and sure to work for a long time. The connectivity is maximized and everything works together to create a machine that stands up to the rests of time.
All of the slots are reinforced and the dual M.2 slots with Intel Optane Memory compatibility and USB 3.1 Gen2 are particular standouts on this motherboard. Once again, this helps to lengthen the lifetime of your board.
For those who like to overclock and game, the FanXpert 2+ delivers advanced fan controls for dynamic cooling. You can control the cooling and get real-time updates on the temperature so that it is always controlled.
Another benefit is that the ASUS OptiMem helps to improve the stability and performance of memory, particularly with repeated tasks. This makes using your computer a lot easier and faster. While this isn't a trait exclusive to ASUS motherboards, the trace isolation between the PCB layers helps to maintain signal integrity.
Finally, the on-board 8-Channel HD Audio is made for audiophiles. It provides warm, immersive crystal-clear surround sound and adjustable options to fit with your needs. In a pinch, it can even work for producers.

If you are the type of person who wants something that will last for a long time, and is particularly great for repeated professional tasks, then the ASUS Prime B360-Plus LGA1151 is for you.
What Do I Need to Know Before I Buy a B360 Motherboard?
When you are building your own rig, for whatever your needs are, the motherboard is going to be one of the most important parts of the computer. Your motherboard, in part, controls the other components. It decides what you can do and whether or not there are any other upgrades for the future.
When you are buying a B360 motherboard, there are a few things that you need to know:
– Form Factors Need To Be Your Number One Priority.
The form factor of a motherboard helps to determine the type of case you can use and the size of the other components you will use.
If you are planning to buy a motherboard and you aren't sure what size you need, you can start by measuring your older one. The smaller the motherboard, the smaller the form factor.
– The Processor Socket Matters Too.
The next thing you want to look at is the processor socket. There are a few different sockets that you can choose from: BGA, PGA, and LGA. Intel will use LGA, AMD will use PGA. BGA isn't known or used as much, because they are bonded to the motherboard.
You will only have to worry about them when you buy the motherboard, as they cannot be upgraded or repaired. The socket that is on your motherboard helps you to choose the processor. Once you decide on your CPU, then you can pick the motherboard.
– Random Access Memory (RAM) May Be Important.
How much room do you need on your computer? It is important to think about that before you invest in a unit. Choose a motherboard that will accommodate what you need. Most people need around 16 GB, but you can go lower if you plan on storing things to the cloud or only using this as a gaming PC.
Another good idea is to look for a motherboard with four memory slots. However, this all goes out the window if you are looking to build a smaller form factor PC.
Can You Overclock With One Of These B360 Motherboards?
If you want to overclock, you need a specific type of motherboard. You need to know that motherboards aren't the main support for memory or CPU overclocking, enough though they have an unlocked K process.
Most B360 motherboards don't have multi-core enhancements or RAID supports, in general.
However, you can overclock with these motherboards and you need to think about cooling systems and the supports that are in place on the motherboard. The B360 is still limited to a single port, which is something else to consider altogether.
Can I Use A B360 Motherboard For Gaming?
Yes, the B360 motherboard is an excellent choice for gaming. In fact, many people will use this motherboard for gaming even though it isn't always going to be a showpiece. It is good enough for almost all types of gaming, depending on the other components that you build into your rig.
Conclusion
You can't have just any B360 motherboard or you won't be able to get the most out of your computer. Our experts have looked through many different motherboards and we found that the ones listed above are the most promising.
If you are looking for the best of the best, we are going to recommend choosing the GIGABYTE B360M D3H GSM , as it falls in a really great sweet spot between cost and functionality. It is also pretty small so you won't have to worry about your case.