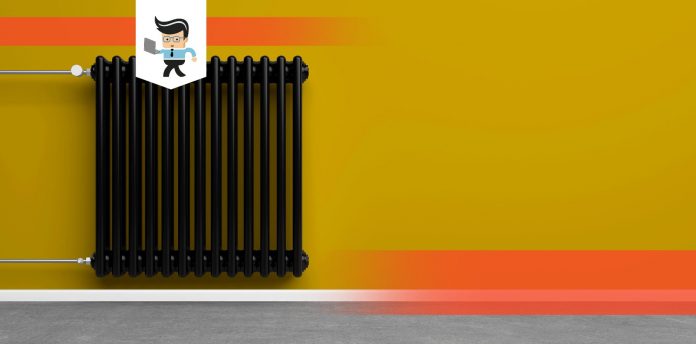 Making the right decision on which 360mm Radiator to choose for your build will affect your PC performance and lifespan.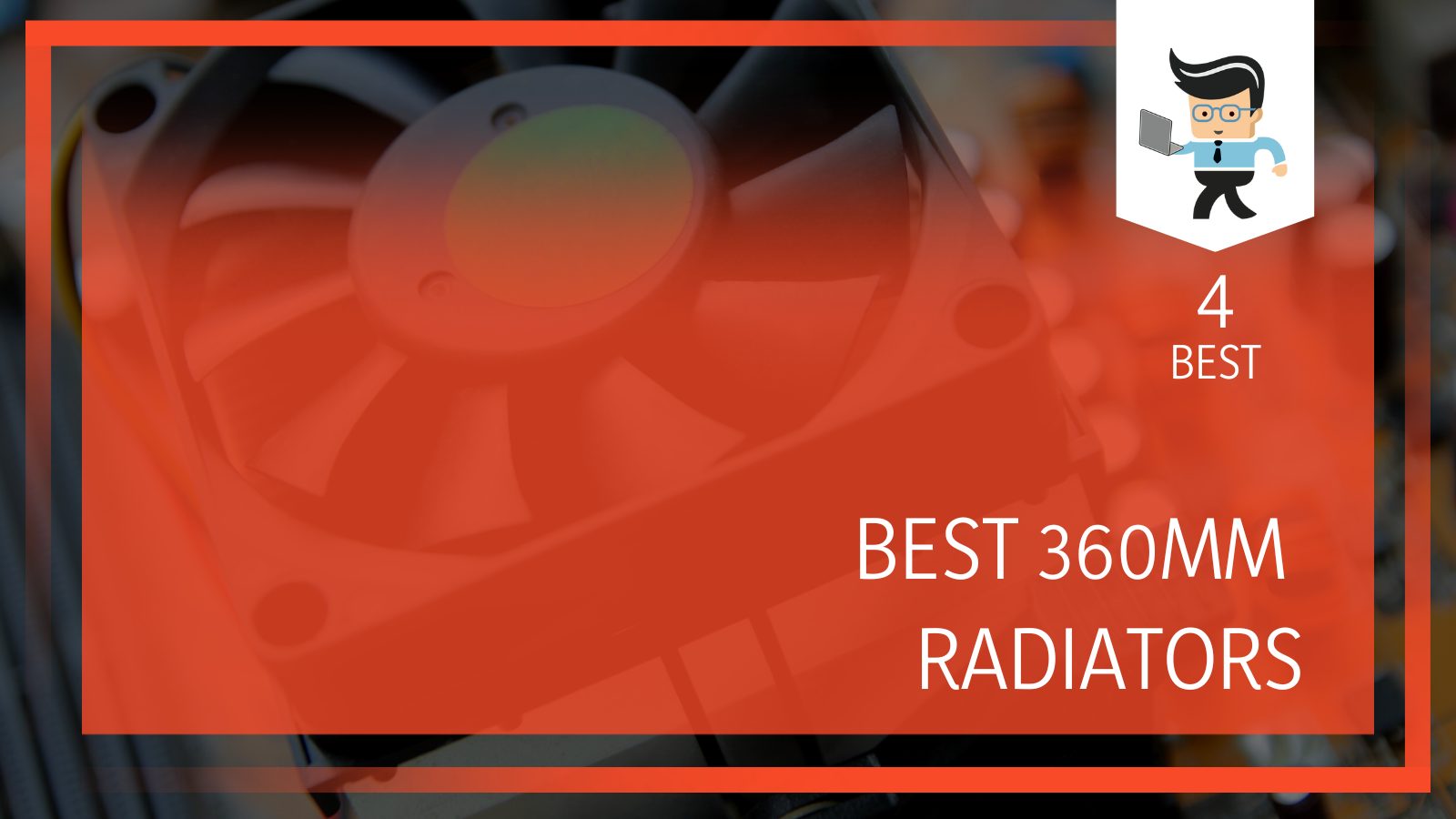 We've tested each and every 360mm CPU cooler as well as done extensive research on customer reviews to get all the details necessary.
In this article, we're going to tell you about the best 360mm PC radiator that will be a perfect fit for your rig. Without further ado, let's jump right into it.
Comparison Table
* Some variants of this model do NOT have copper/brass core.
** There have been issues with screw placement which restricts the installation of a third fan.
4 Best 360mm Radiators
Pros
Cons

Performs well even at low RPM
Great for custom loops
Affordable price for high quality

No flashy design options
May require extensive cleaning before use
The Black Ice Nemesis is not hard to install and is one of the best performing slim variants on the market. It comes with G¼" inlet and outlet fittings and supports most stealth fans. It has a nice black carbon finish, which looks good, but it has no other options for those looking for variety or a specific style.
The price point for this water cooling radiator is pretty middle of the road, but it's made worth it due to its high-quality materials. The radiator is 398mm length x 133mm width x 29.6mm height and weighs about two pounds.
The thin design of this particular radiator makes it a great choice for those looking to make their own custom loops in an exterior setup. This radiator looks great on the outside of most machines even without style options.
One of the main downsides to this particular model is the amount of cleaning that may be necessary to make it usable. While most radiators need to be cleaned before use, this particular model can take quite a few cleanings before it can be installed for use in your setup.

This is a radiator that will perform well even when placed in a low RPM system. Its design is sleek, sturdy, and gets the job done right. It can be used in push or pull systems as well. While it may be a bit more expensive than most models, it's definitely worth the extra cost and effort to clean to get a product that will last you a very long time.
Pros
Cons

Very powerful and effective device
Design is simple and blends in well
Requires less vigorous cleaning before use
Very reasonable price point

Bigger than most and requires a lot of space to install
The EKWB EK-CoolStream PE 360 Radiator is one of the thicker variants that will work better when installed inside your machine. The design of the EK-CoolStream is very simple. It doesn't draw much attention to itself, which can be a good thing if you are looking to avoid installing an eyesore into your machine.
The dimensions of this radiator are 400mm length x 130mm width x 38mm height, and it weighs just about 2.25 pounds. It is much bigger than most other radiators at a similar price, so it's important you measure your setup to see if it will have any problems fitting inside.
The price point for this radiator is nothing unreasonable, especially when comparing it to other thick radiator models. The EK-CoolStream radiator is a great value when you consider the quality of the material and the size.
Like all radiators, this model will need to be cleaned before use. However, the condition these radiators are shipped in is fantastic. This means you'll be less likely to spend hours upon hours cleaning out this radiator.

Its quality and size will surely give you the cooling power you need at all times. The size of the unit makes it difficult to install in setups that have a small case, but it's also less of a hassle to clean out before use. If you're the kind of person who has no space constraints and wants a reliable radiator, then this is the choice for you.
Pros
Cons

Extremely low price when compared to other radiators
Made for those with more experience as it allows for cheaper setups
Will last for a long time if taken care of correctly

Made of cheaper materials
Size of screw slots is often off, causing less fans to be actually usable
Will not perform on the same level as other radiators
The Computer Radiator Water Cooler by YaeCCC is made with some fairly cheap materials, but this means the price can be brought down to something extremely affordable. The core is made of brass and copper while the outside is just painted with matte black paint.
The price is what sells most people on this particular model. It can compete fairly well when compared to other radiators based entirely on a cash value. The measurements for this radiator are 395mm length x 120mm width x 30mm height, and it weighs just about 1.7 pounds.
You should clean this radiator before use, just as you would any other radiator. This particular model is made very cheaply, meaning you are likely to experience some issues with the size and placement of the holes for the screws. It's possible that you will not be able to fit three 120mm fans if this is the case with this issue. This is to be expected at this low price point.
It will not perform at the same level as other radiators, so be aware of this before going for this much cheaper option. If you are very experienced in water cooling systems and want to save some money, then this is a terrific option for you.

This product is perfect for people who have more experience with water-cooled systems. If you want to save some money and know exactly what you'll need to make your setup work properly, then this is a great way to do just that. If you want to ensure your system won't be damaged by some lesser quality parts, then you may want to skip this particular option.
Pros
Cons

High-quality parts
Comes in different sizes and thickness types
Very easy to install fans
Price is great for the quality

Requires a good amount of cleaning before being put to use
When you're looking for the ultimate radiator to support your high-end PC setup, you don't need to look much further than Corsair's Hydro X Series XR5 360mm Water Cooling Radiator. This radiator is quite possibly one of the most advanced and sought after models of radiators for PC gaming.
There is not much this radiator does wrong, so let's go over all of the points it gets right. The materials and quality of the radiator are outstanding. It has a long lifespan if cared for properly and will consistently offer up an incredible performance.
The price is similar to the other models we have listed previously. The dimensions of the radiator are 396mm length x 120mm width x 30mm height, and it weighs 2.2 pounds.
There isn't much to say about the design of the radiator. It does the job beautifully and comes in several different sizes and two different thicknesses.
The smart design of the radiator makes it very easy to install new fans. For people who are new to the concept of water-cooled systems, it gives you more room for small errors. For the more experienced system creators, you can maximize the cooling ability of your build much more easily with this type of radiator.
As we have mentioned before, cleaning your radiators before you put them to use is a must. The Hydro X Series XR5 is no exception to this rule. In fact, it can be quite a challenge to get it ready for installation.
This particular radiator can take quite a while to get fully cleaned out when you first receive it. However, once you've gone through the process a few times, you'll see why this radiator is so widely loved by all of the community.

The Hydro X Series XR5 by Corsair is the best option for water-cooled system builders who are inexperienced or knowledgeable on the subject. The price is reasonable, the materials are high quality and the installation is easy. If you're willing to go through the cleaning process a few times, this is a terrific pick.
What are some important factors to take into consideration?
When setting up a water cooling system, you should keep the following in mind:
Understanding Measurements
When you go out to buy or browse radiators for your machine's setup, it's important to know that the 360mm number means more than one thing. It not only tells you the size of the radiator, but also how many fans can fit on it. In this case, 360mm means it can fit three 120mm fans. Most radiators will also be a thickness of 30mm, which is considered standard.
There are many sources out there saying that you should mount your radiators to the front of your machine. However, many tests have been done in the past few years which suggest that the placement of your radiator doesn't matter nearly as much as the actual setup does. Making sure your system is properly circulating throughout your machine is far more important than which side to put your radiator on.
If you don't use anti-corrosive additives in your water cooling loop, you can risk damage to your system. If you use copper and brass in your loop, then you're generally in the clear. However, always be sure you are aware of exactly the kinds of materials all your radiators are made out of. This is especially important if you're using more than one radiator in a single loop.
Final Thoughts
If you don't choose the appropriate radiator that fits your cooling system well, you can end up with overheating parts which can damage your whole system. It's important that you check for leaks, too, as they can form on older systems.
If you want a product that is recommended by most experts in the field, then Corsair's Hydro X Series XR5 360mm Water Cooling Radiator is one of the best picks on the market right now.