When comparing Acronis vs. Macrium, you need to understand that both of these options are pretty solid, and often, it is like splitting hairs when reviewing them. Our experts have been able to do quite a bit of research to look into the differences to determine which one is best.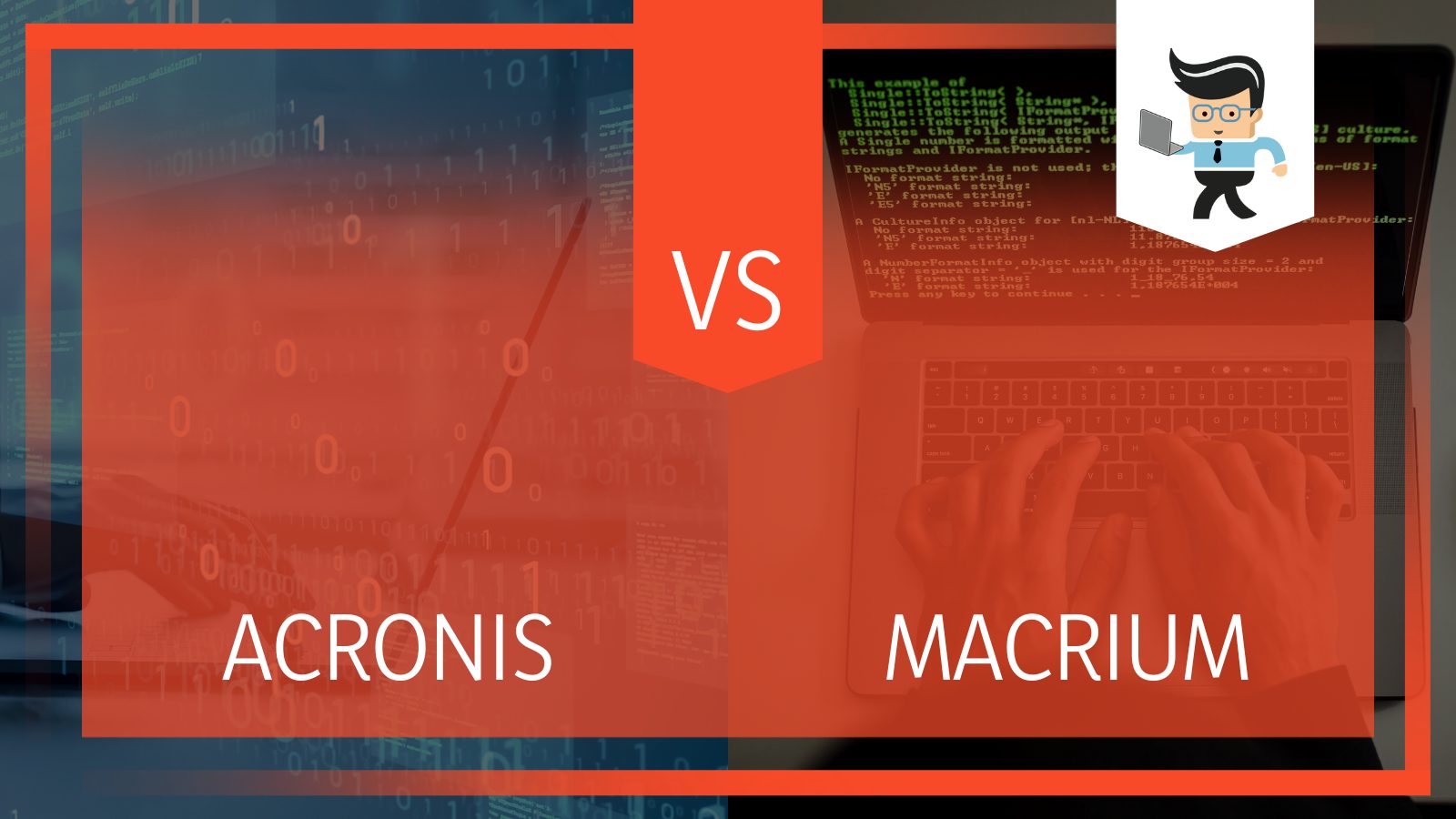 When your hard drive dies, you need something that will prevent you from losing your data. Most people don't think about backup until they lose everything, so looking this up now is a good thing. Backing up your data ensures that you won't lose priceless files if something does go wrong.
Pros
Cons
Acronis

Works directly with Office 365;
Extremely easy and intuitive to use for most people;
Doesn't interrupt or slow down computer performance;
Extremely fast updates

Can be more expensive;
No scheduled templates

Macrium

Fast and cutting edge;
Rapid Delta cloning makes speeds faster;
Ability to mount images within Windows Explorer;
Good templates for backup plans

Only compatible with Windows;
No cloud options currently;
No smartphone or tablet support
Macrium vs. Acronis: Which One Is Best For You?
Each piece of software is excellent by itself. There are some pros and cons to each, with Macrium doing some things better than Acronis, but Acronis pulling ahead in other ways. To review the Macrium Reflect vs Acronis True Image, let's first look at them individually.
1. Macrium Reflect Review
– What Does It Offer
Let's first look at what Macrium offers. They break their solutions down into four different varieties: Workstation, Server, Server Plus, and Macrium Reflect Workstation. Even within these different groupings, there are plenty of other choices and options to personalize the service. There is also a "Home Edition" that is best suited for independent usage.
Macrium is only available on PCs, and migrating data cannot occur when you're performing other tasks.
– Interface
Macrium has a good interface for people who have experience dealing with technical aspects. It will be a little more difficult for home users or those without an IT background. Some believe the interface is a bit outdated at this point. Still, it is organized and easy to understand if you do have the experience.
– Features
Macrium offers SSD trim support, rapid delta cloning, image guardian tech, and rapid delta recovery are all some of the unique features provided by Marcium.
– Who Is It For
Macrium tends to focus more on IT technicians or businesses of all scales who need to backup data from servers or many PCs. This doesn't mean it cannot be used by individuals who want to back up.
– Installation
The installation of the Macrium software is pretty easy, with a walk-through wizard available. Their website has a wealth of information available, but it isn't quite as handy.
– Storage
Marcium has a bare-metal restore option but lacks a cloud option.
– Timing
Macrium is pretty fast thanks to the " Super-Fast Imaging, Rapid Delta Cloning and Rapid Delta Restoring technologies."
– Macrium Cost
The least expensive software can be purchased for a base price of $50, and an annual subscription starts at $70. Macrium tends to have more expensive add-on options, but companies or individuals don't have to pay for them if they don't use them.
– Limitations
Macrium products can only be used on Windows operating systems, and there aren't any compatible Mac or tablet/smartphone options right now.
– Support
Macrium has an excellent customer support company that reported back within 24-hours when our experts reached out for more information.
– Pros
The technology is fast and cutting edge; Rapid Delta cloning makes speeds faster; the ability to mount images within Windows Explorer; Good templates for backup plans
– Cons
Only compatible with Windows; No cloud options currently; no smartphone or tablet support
2. Acronis True Image Review
What Does It Offer: Acronis also has four options to choose from, including Acronis True Image, Acronis Disk Director, Acronis Revive, and Acronis VSS Doctor. A large number of add-ons and applications offer more control and personalization over the program installed. Many companies will use different features and add-ons, depending on the department and the nature of the data they store.
– Interface
Acronis has a very easy-to-use interface with most of its essential features readily available. There is some personalization available, while the dashboard feels modern and easy to navigate. Everything is relatively intuitive.
The software creates a mirror image of a computer's system or creates a single partition, which helps with faster data recovery. Acronis enables you to migrate data from storage to your computer without interruptions to smooth the workday.
– Features
Acronis has a large number of features that are nearly impossible to list. Since they have developed products for business usage and individuals, almost everything is available.
– Installation
The Acronis has a large installer coming in at over 500 MB, but the process itself is quite smooth and easy. Almost immediately, you will be able to start customizing backup settings and figuring out what will happen. The software walks you through nearly everything with some great explanations thrown in, so you know the choices that you are making.
– Storage
With Acronis, there is a bare-metal restore option, and cloud storage is possible.
– Timing
Acronis has been tested to perform about 13 times faster than the nearest competition, so it is very fast.
– Who Is It For
Acronis can be scaled to work for individuals all the way up to large businesses. It can be technologically heavy and require training, but the more people who know it and use it, the easier it is to train.
– Acronis Cost
The Acronis software costs $69.00 for a single PC license. For four, it is a bargain at $139.95. For businesses, PC licenses start at $75 and can range upwards from there. For larger enterprises that protect more computers, the price will start to go down after ten PCs. You can pay for an annual subscription or a one-time purchase. For companies that will have dozens of computers, they can get personalized quotes.
– Support
Acronis has a good customer support line with an automatic auto-responder to let you know that your request has been received. From there, it took about 12-hours to get a response to their question. The question was answered in good detail with additional information given.
– Limitations
An interesting limit to note for home users is that you can install the software on four devices only, which will quickly be used up by families who have computers, phones, and/or tablets.
– Pros
Works directly with Office 365; extremely easy and intuitive to use for most people; doesn't interrupt or slow down computer performance; extremely fast updates
– Cons
Can be more expensive; no scheduled templates
What About Security and Privacy?
Anyone looking into these two pieces of software cares about security and privacy. With both of these choices, you will get pretty good support when it comes to ransomware. This is one of the largest security threats facing many businesses, particularly those who handle credit cards or sensitive financial information. Both Acronis and Macrium protect against ransomware attacks.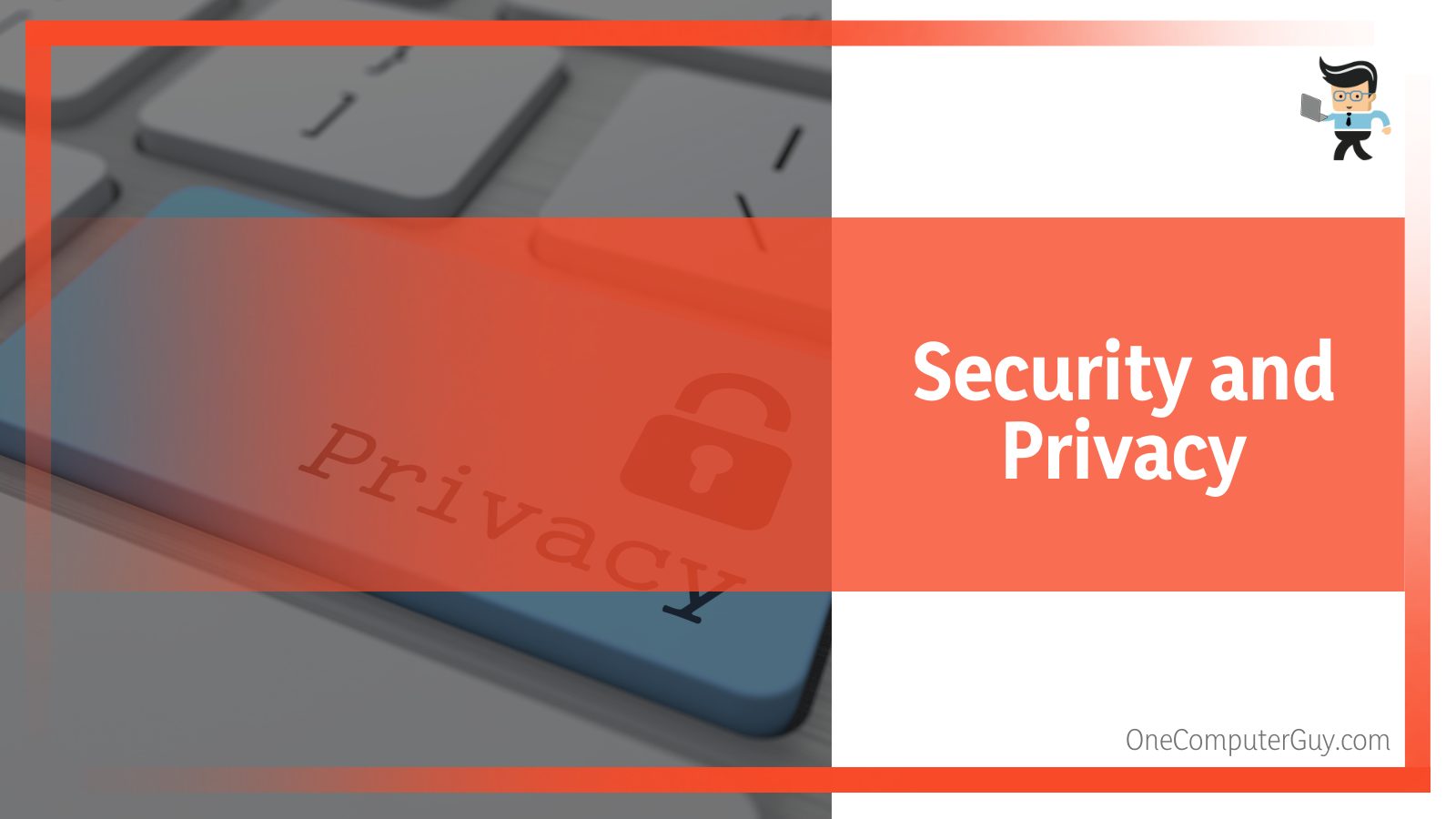 Acronis data software will fight against all ransomware attacks, even on files that haven't been backed up yet.
For security, Acronis uses something called "Active Protection Technology" that utilizes heuristic rules as it monitors suspicious behavior. This can help prevent ransomware from attacking your files and successfully recover files if there is an attack that gets through. End-to-end encryption prevents anyone from gaining access to the contents, even in backups. Additionally, it monitors files that haven't been backed up yet.
Macrium offers similar protection with the "Macrium Image Guardian Protection Architecture." In particular, it is successful at stopping any unauthorized modifications. Macrium will work with the following data: identity data, financial data, technical data, usage data, contact data, profile data, marketing, and communications data. Unfortunately, the ability to protect data only extends to files that have already been backed up. It can also access your private data and use it.
So What Are The Main Differences?
The main difference between Acronis and Macrium is, Acronis offers subscription options, can clone on multiple devices, encrypts data and storage while Macrium can schedule backups or even pick their templates.
– Cloning Options
Having different cloning options says a lot about a product. Sometimes, a backup option will limit the number of choices a company has for the products they can use. The first thing to note is that the Macrium can only clone partitions on PC computers, whereas the Acronis can clone on multiple devices.
– Payment Options
Businesses and individuals need to manage their budgets, and these programs can come with hefty tags, especially if you have a lot of devices to connect. With Macrium, you will have to pay one time, upfront. The Acronis offers subscription options that are generally more affordable.
– Backup Locations
Backup locations won't make or break a system, but it can be helpful to have different options to fit the needs of a business. The Macrium doesn't come with a cloud offering, whereas the Acronis has that option, but you have to pay for it.
– Backup Timing
Timing matters because businesses will have to plan pushes and work around those backups. With Acronis, users aren't allowed to schedule backups or even pick their templates. With Macrium, users can choose from a template or even build their own.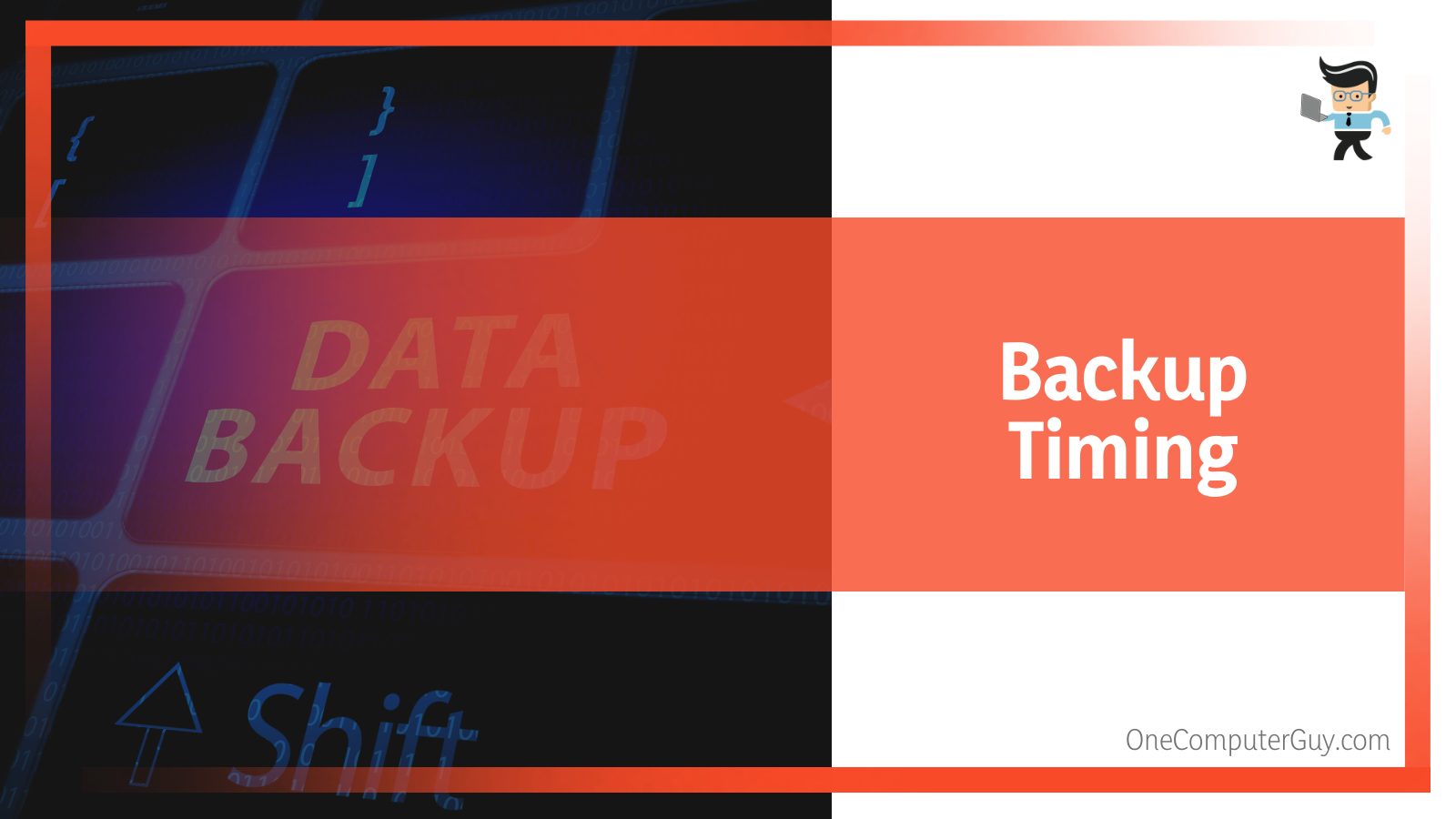 – Encryption
If your business needs to be compliant to handle personal information, encryption is a huge deal. The better the encryption process is, the better. The Macrium encrypts data only, but the Acronis encrypts data and the storage.
– Cost
Both Acronis and Macrium use different payment and pricing models than other backup software. They both offer trial versions, which can help businesses who aren't sure what they need just yet. Macrium's software will depend on how many computers will be backed up.
Winner: Acronis, slightly.
What To Look For When Purchasing Backup Software
When you are looking to purchase backup software, whether for yourself or a business, you want to consider a few different things. You will have to weigh them for yourself and see which ones matter to you and which don't.
1. How Easy Is The Dashboard To Use?
For businesses, an easy to use management dashboard is imperative. The more people who use it, the more training you have to do, and the more hands that touch it, the easier it will have to be. The ideal backup software will have an easy to use interface that is modern and simple without being too simple. It needs to have all of the information readily available and in a single location, if possible.
2. Can You Schedule Backups?
There isn't an alternative to scheduled backups. Performing backup is easy and shouldn't be something that needs to be on a "to do" list. Instead, automation should make it occur at a specific time. For businesses, this is usually over the weekend when it won't interrupt work or at night. Unfortunately, scheduling backups does seem like a luxury for most software.
3. Third-Party App Support
How much support are you going to get for files and information created by other apps? You probably use special tools for everything in your business, so you want to ensure third-party integration is available. If there isn't, will it at least backup files so that you don't have to reinstall everything completely?
4. Data Security And Protection
Data is essential. The amount of personal information that we store on our computers includes enough hackers to steal our identities, rob us blind, and leave without a trace. You want to ensure that your backup software takes the extra steps to protect your information.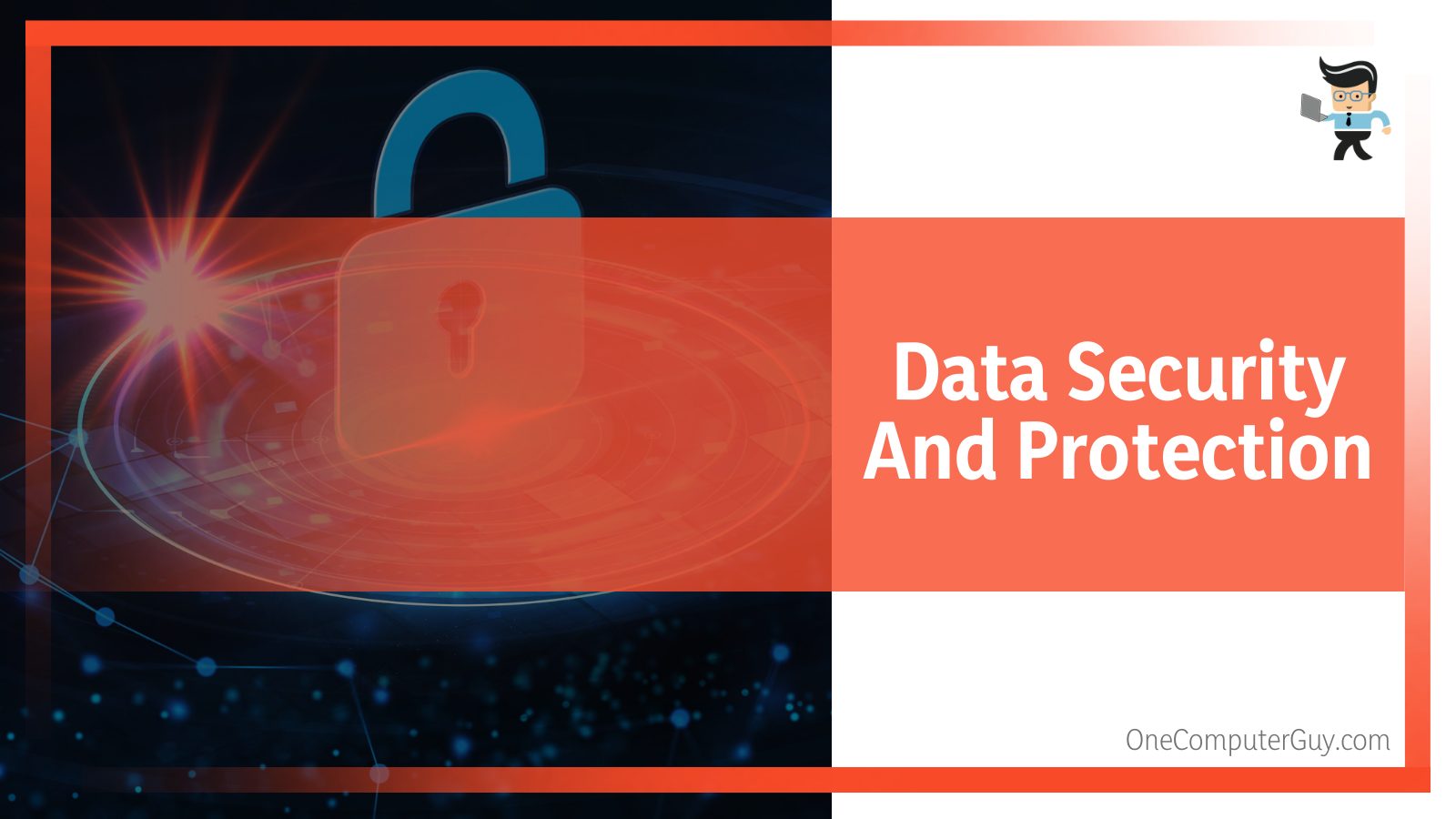 Encryption is only a part of this, and you want to ensure that there are password protection options, restrictive systems, personalization, and unilateral changes. If someone gets fired from your business, you need to be able to change everything extremely quickly. Data vulnerability can destroy your business, so you want to protect yourself.
5. Verification For Backups
Losing everything stored on a server can be a disaster for people and companies. No matter what you need a backup for, you need to ensure that there is some sort of visual cue that the backup was successful. If something goes wrong and the backup becomes corrupted, you need to get a notification as soon as possible.
6. Customer Service
This isn't a cheap thing to buy for your business or yourself, and you deserve to have customer support that will walk you through problems. Ensure that the support gets handled on time and a healthy wealth of information is available about it.
Conclusion: Acronis vs Macrium: Which One Is For You?
Both the Macrium and Acronis offer a range of services and products that professionals can use or even in businesses, though their offerings are somewhat different. Both products have good opportunities to backup data for businesses and individuals. They both offer disk mirroring, quick backups, and smooth usage. Both have very few reported bugs or problems.
In the end, our experts have to push the Acronis above Macrium for just about everyone. Whether you are shopping for a business or yourself, it is hard to beat. You will have protection for all of your devices, not just Windows PCs. There is no substitution for these offerings for companies with a mixture of Windows and Macs, smartphones, and tablets.