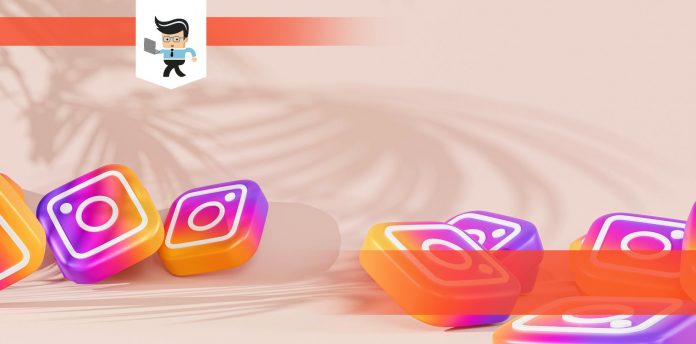 If you are wondering, "why cant I follow people on Instagram?" then this may be due to technical or policy issues. For instance, if you randomly follow multiple accounts, Instagram considers this a bot-like behavior, and you will be temporarily blocked.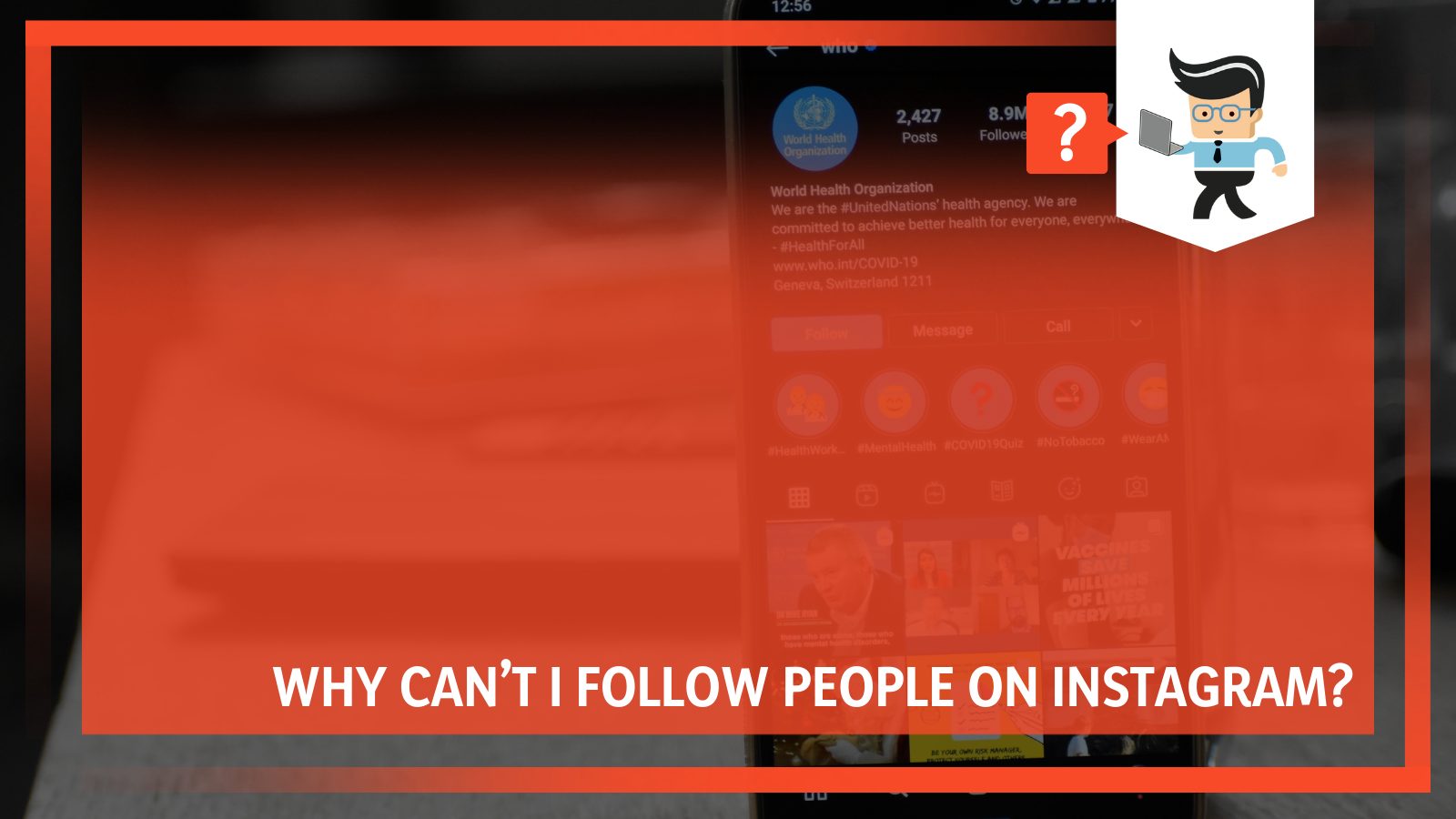 In this complete guide, we unpack everything regarding why you may not be able to follow people on Instagram. If you are in this dilemma, you don't have to worry as we have all the answers for you right here!
Why Can't I Follow People on Instagram?
Policy issues or technical issues can make it impossible for you to follow another person on Instagram. As earlier stated, it could be a technical issue such as slow internet or Instagram being down. Also, it might be policy issues such as reaching the maximum limit of people you can follow.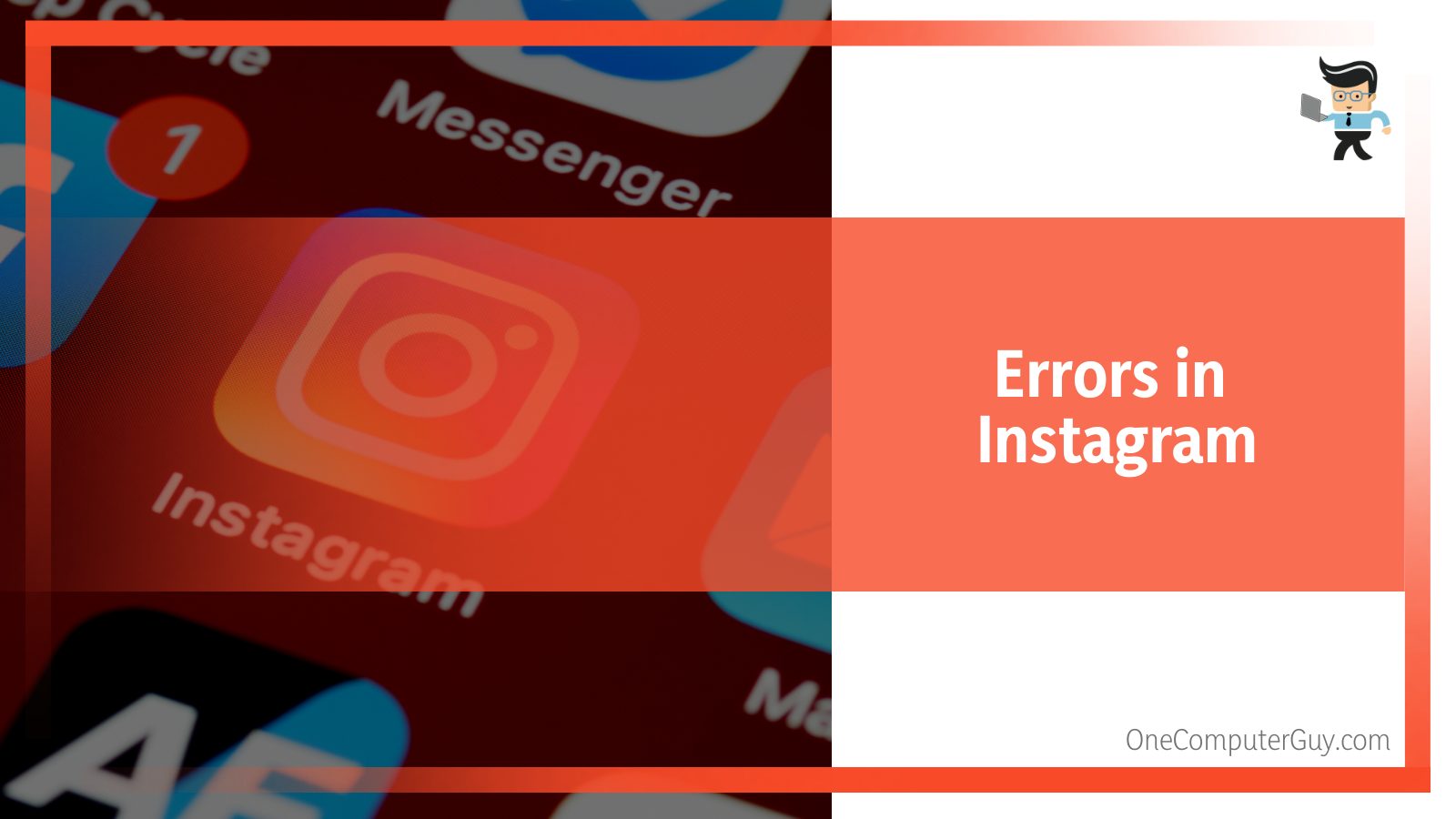 – Policy Issues
Instagram allows you to gain followers for personal or business purposes. That means you must follow others to build connections. But Instagram has certain restrictions and limitations to ensure safety on the social media platform.
Therefore, it is essential to ensure that you remain within the rules to be able to connect with people. Let's look at some reasons why you can't follow people on Instagram. We will place them under two categories — technical and policy issues.
Instagram policies are essential to ensure that the platform remains safe for all users. Therefore, if you break any of the conditions of the terms of services, you may not be able to use certain services. Here are policy issues that hinder you from following people on your IG account.
– You've Hit The Maximum Follow Limit
According to the Instagram terms of services (TOS), you can only follow at most 7,500 accounts. Instagram maintains a maximum of 7,500 accounts to avoid spam activities. Naturally, it is highly unlikely to hit that limit; however, it is possible if you are active and want to connect with many people.
So, if you can't follow someone on Instagram but not blocked, you could have hit the maximum limit. Usually, you will receive the message, "Error: You can't follow any more people," when you reach the max limit.
Check to see if you have exceeded the maximum limit. If so, unfollow those accounts that you least interact with in order to be able to follow more people.
– Instagram Thinks You've Been Hacked
If you access your IG from different devices or multiple IP addresses, Instagram might flag it as suspicious. Typically, it will think you have been hacked/compromised. Instagram will conclude you have been hacked, especially if you cannot confirm your identity via two-factor authentication.
Instagram could be right if you cannot confirm your identity and, in that case, will not allow you to perform any activity, including following other accounts. In case you have been hacked, you can review your accounts through the steps below:
Open the Instagram App and navigate to Profile.
The top right corner has three horizontal lines – tap on them and select Settings.
Tap on the Security icon and choose Access Data.
Tap on View All to check out the type of activity
– Following Multiple Accounts in a Short Time
If you follow multiple accounts in a short time, you are contravening Instagram's terms of service. Therefore, you will be temporarily banned from using this social media platform.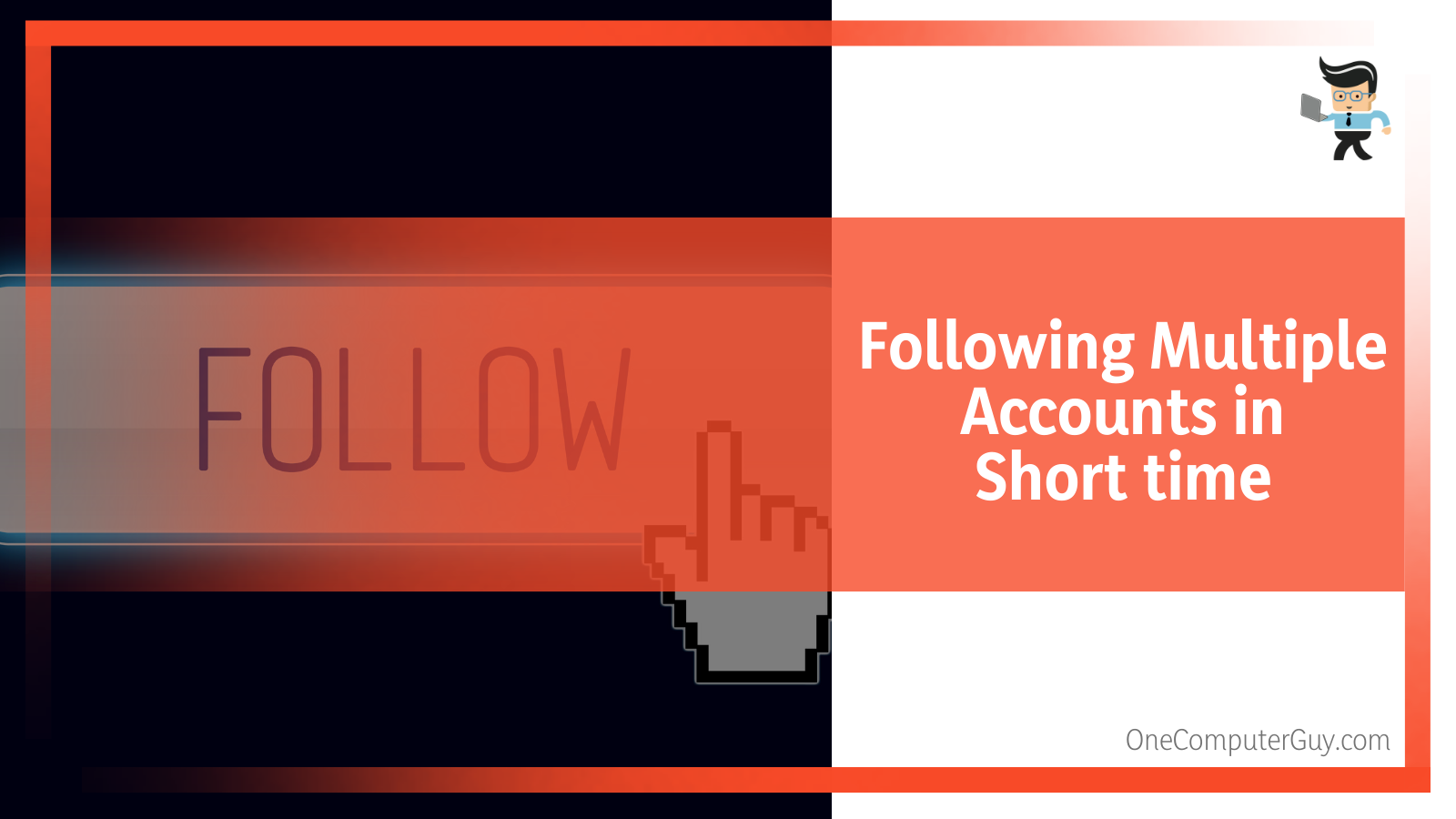 This is a bot-like behavior carried out by spambots, who usually unfollow accounts massively. If you get a temporary ban, you will not be able to perform anything, including following others for between 24 and 48 hours.
Instagram does not allow bots to follow many accounts rapidly or post and like comments. Even if you do the above activities on your own, the platform might confuse you for a bot, thus blocking you. So Instagram is very vigilant regarding the "follow options" on accounts. Apart from a temporary ban, you may also get a permanent block.
You can prevent bot-like behavior by gradually increasing your "follow" activities instead of increasing it suddenly. Instagram limits the number of profiles you can follow per day. Sadly, it does not say the exact number, but from user experience, it should be between 100 to 150 accounts per day.
If you breach the limit, Instagram will consider you a spammer and block you. Therefore, remember the required daily or hourly estimate while following people. This will minimize spam-like behavior.
– Technical Issues
Technical issues may arise from your device or on the side of Instagram. In either case, the problems might make it impossible to follow others on Instagram. Common technical issues include:
– Unstable Internet Connection
Sometimes if you can't follow someone on Instagram, your internet could fail you. So, the first thing is to ensure that your device is connected to the internet.
If it is connected but still not working, you can try reconnecting or rebooting your devices to solve the problem. A steady internet speed will allow you to follow or unfollow people with a single tap or click. If the internet is the problem, you will receive other errors such as "Instagram couldn't refresh feed."
– A Bug in Your Phone
If your phone has a bug, it might restrict you from following others on Instagram. Besides, it can make the entire app misbehave. Also, cache data and low speed can cause your phone to behave abnormally.
Note that this issue is pretty common in low-end smartphones and tablets. Typically, such devices have low memory, and their processors have low speed. This leads to generally sluggish behavior and, in worse cases, makes it impossible to use the app.
Fixing this issue is easy — simply restart your phone. If restarting your phone does not help, switch it off and let it stay that way for 1 to 2 minutes before powering it on. This should be able to solve the issue.
– Glitchy or Buggy Instagram App
If the Instagram app has issues, it might be impossible for you to follow or unfollow accounts. Check to ensure that the app is faulty and not your device. To do this, try launching Instagram on a web browser such as Google Chrome. If it works fine, then your app could be faulty.
Typically, the app might be outdated or simply malfunctioning. Restarting the app might solve the problem if it has a straightforward issue. Restarting typically helps flush out all the corrupted memory or cache files.
Alternatively, you can completely shut off Instagram and rerun it (log out and log back in). This method is very effective in solving most issues affecting the Instagram app. But if the issue persists, try shutting down the phone and letting it stand for a few seconds before restarting. Now check if you can follow or unfollow people.
Another technique to solve a glitch app is updating or re-installing the app. Maybe you are unable to follow accounts because of a dated Instagram app. You can start with new/fresh features if you re-install or update them. This might let you use the app without issues.
If the problems persist after restarting your phone, reset your phone to factory settings. But this should be the last resort because it's quite unfavorable as you will lose all your phone's data, including the important ones.
– The Cache Is Full
Sometimes, if the cache is full, you may not be able to utilize Instagram to its fullness. That means you might find it hard to follow others. The simplest to know you are dealing with cache issues is when your Instagram followers can follow other people.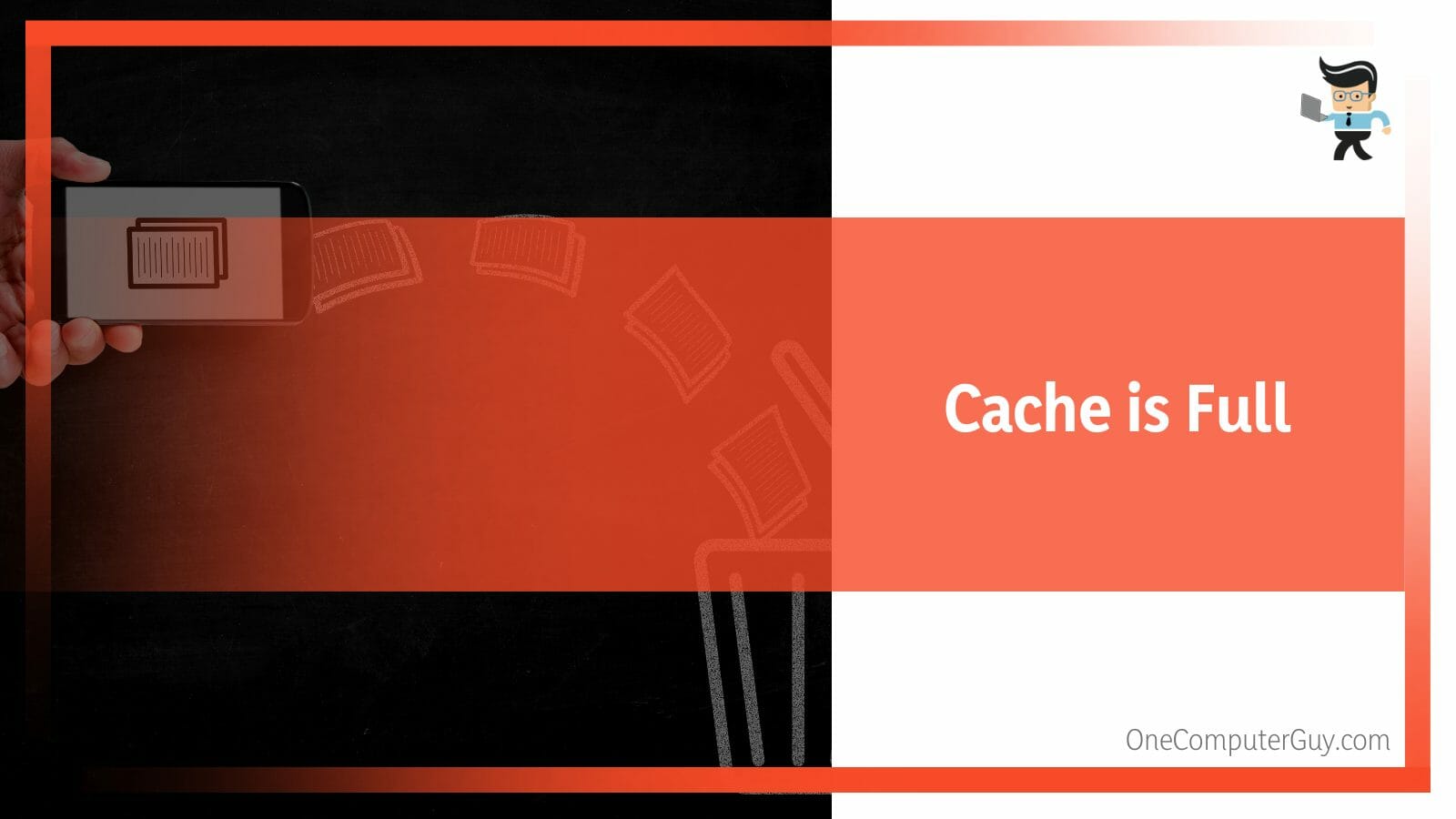 Note that a cache with corrupted data on your phone renders most apps unusable. You can easily clear the cache if your device runs on Android OS. The steps of clearing your phone's cache might vary with the phone model. Nonetheless, here are the general steps:
Launch the Setting app.
Go to Apps and Notifications.
Navigate to apps – you might need to click on "See all apps."
Tap on Instagram.
Go to storage and cache and tap on clear cache.
– You Might Have Restricted or Muted Some Accounts
If your "follow restriction" is only on a few accounts, you might have restricted or muted them. It can be accidental, or someone else using your device might have muted them. This could be a problem if you can follow some accounts but cannot follow others.
Instagram lets you restrict those accounts you do not want to view or interact with. It is crucial to keep a record of all accounts you restricted in the past so that you don't face this problem in the future. Solving this problem involves unmuting those accounts. There are three ways to unmute people:
Through messages:
Go to the message icon in the top right of the feed.
Tap the chat of the person you want to unmute.
Tap the person's name at the top of the chat.
Toggle to unmute.
Via Settings:
Launch the Settings app on your phone.
Find and click on privacy and select privacy settings.
This reveals a list of muted and restricted accounts.
Select the user/users you want to remove from the list and unmute them.
Note that Instagram does not let anyone know that you have muted or unmuted them. It is also important to note that muting a post differs from muting stories or unfollowing someone.
– Third-Party Services
Third-party software such as VPN can cause "follow restrictions" on Instagram. In its terms of service, Instagram notes that using any 3rd party software to help follow, unfollow, like, or comment is prohibited. If you are caught, your account will be banned.
Remember that if you or someone else access your account from different IP addresses, Instagram considers its suspicious activity. As a result, it might restrict you from following other accounts.
The fix, in this case, is avoiding 3rd party software, especially those that Instagram strongly prohibits. Although you may use the software, the right will be short-lived, and the loss will be huge when caught. But Instagram doesn't restrict using VPN unless there is suspicious activity, so if you accidentally use a VPN, you won't be punished until you do something unnatural.
– Instagram Is Down
If the Instagram servers are down, you cannot use it. However, this rarely occurs because Instagram has a strong and reliable network. This means the chances of experiencing network failures are slim. But that doesn't rule out the possibility of the system failing.
If you find it challenging to follow someone on Instagram, you can check whether the Instagram server misbehaves at DownDetector.
– You Are Blocked
If someone you want to follow has blocked you, you won't be able to complete that action. Typically, blocking is a primary reason you cannot follow an IG when you want to. This applies to both individual and business accounts.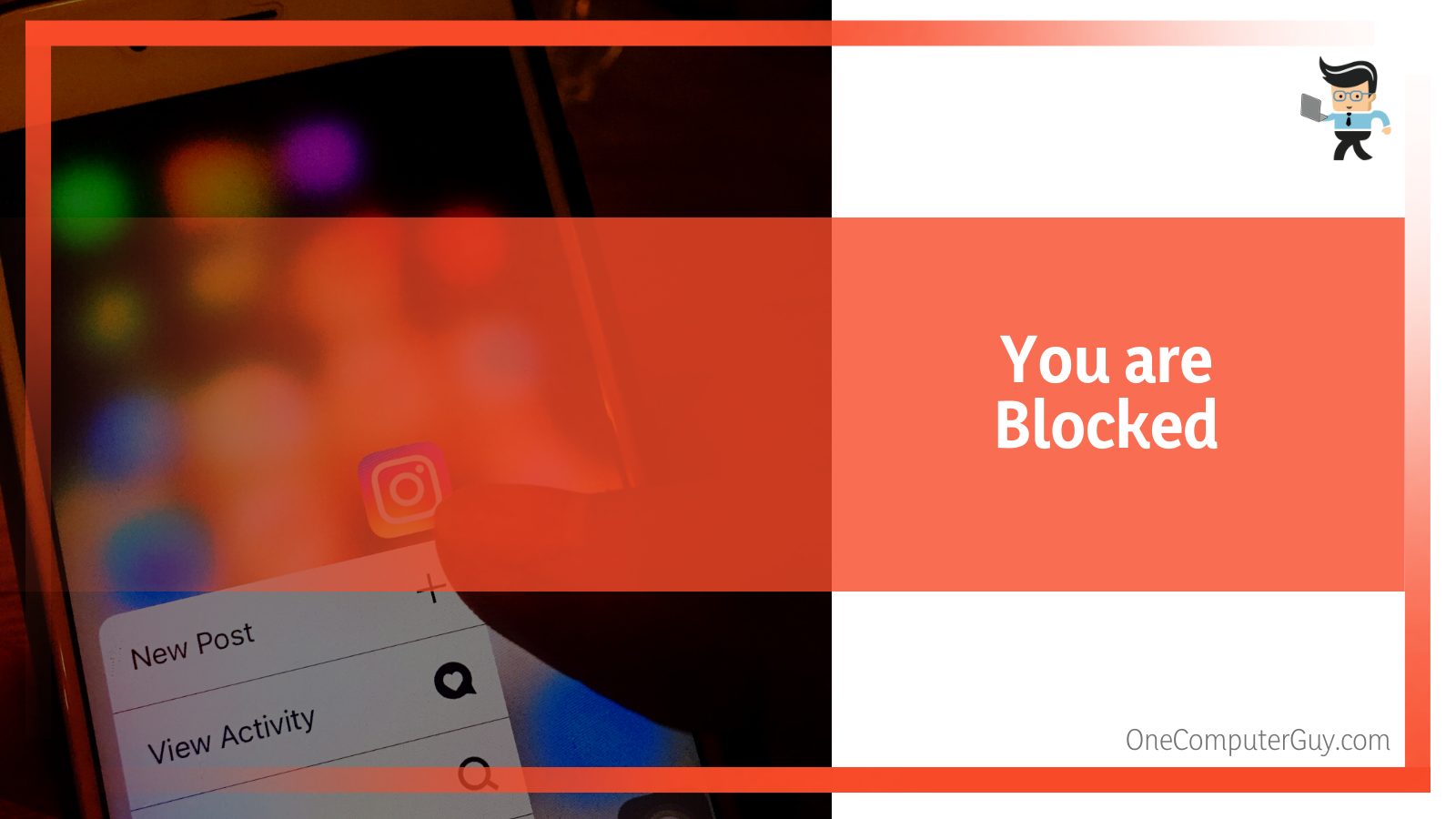 So, if you cannot follow another account, you are probably blocked. Even if your account is blocked, you can see an account you want to follow and its followers, but you can send follow requests.
If someone blocked you, there is a reason for it. Nevertheless, you can request them to unblock you, especially if it was accidental blocking. Otherwise, you can permanently delete or deactivate that account and create a different account using the same information but with a different username.
The new account is on no one's block list; therefore, Instagram won't limit who to follow – you can follow anyone. But it is good to know why someone blocked you in the first place. You might follow them again and they would not appreciate it.
Why Can't I Follow Private Accounts on Instagram?
If you cannot follow a private account or specific accounts, the owner of that account might have blocked you. Also, the Instagram account owner might have restricted or muted you — intentionally or by mistake.
– Restrictions
If you find yourself following other accounts but cannot follow others, this could be the case because Instagram allows users to restrict certain accounts. Remember, you can only see private account content if the owner accepts your "follow request." That means you cannot view the profile without the owner's permission.
You can only follow a private account if the owner accepts your follow request.
– Instagram Automatically Unfollowing People
The actual reason for Instagram unfollowing people when you follow them is unknown. Different people give different speculations – for instance, it is believed that Instagram can unfollow an account on your behalf.
Still, other people believe that someone else has control over your account and is unfollowing the people you have previously followed. In this case, your account is hacked, or someone has your password. Therefore, it is a good idea for you to change your account password.
Sometimes, when you tap the follow button, it turns white and turns back to blue again. At the same time, it unfollows and might be followed by the message "You're Temporarily Blocked" or "Action Blocked." When the Instagram follow button keeps turning blue, you are banned. Such an Instagram block is a temporary action, and it is usually accompanied by a message notifying you of the specific time period that your account is restricted.
How to Deal With Instagram Action Blocked?
While there are several fixes to the Instagram Action Blocked error, the best solution would be to take a break from Instagram for the time stipulated in the message. Typically, this is between 24 and 72 hours.
– Temporary Blocks
When you receive the message, "you can't follow accounts right now Instagram we restrict certain activity to protect our community," you have earned a temporary block on Instagram.
During this time, do not take any action on your Instagram account. That means you should not send direct messages, save, like, or comment on posts — don't even open the application. Within a few days, Instagram should resolve your issue. Otherwise, try the following:
Contact Instagram: Visit the official Instagram page and fill out the contact form. Give the details of the problem you are experiencing with your account and let them know that you cannot leave comments, make reels, like posts, etc.
Delete the app, download, and install the latest version: Instagram usually produces different versions of apps to test different aspects. So when you download the app, you download several versions, and the developers optimize it while it is on your phone. That's why you encounter several issues, so deleting it and installing a new one might help.
Also, you can log out of the account and log in from a different location, use VPN, or use Facebook to access your Instagram account.
– Ban Duration
It may last as little as 20 minutes or a few hours if you are temporarily banned, but other bans can take days or months to resolve. Typically, how long you stay out in the cold depends on the seriousness of your violation. Some accounts can be banned for a few hours, while others receive an indefinite suspension for more serious cases. But if the issue is severe, your ban can be permanent.
If you are still wondering why "Instagram not letting me like or follow," check the severity of your offense or contact the app's customer support team.
Conclusion
When you can't follow people with your Instagram account, there is a problem somewhere, which is what we've highlighted in this article. Check out the key points we learned from the guide:
A total of 7,500 accounts are the maximum number of accounts you can follow on Instagram.
When you exceed 7,500 follows, Instagram will tell you "you've reached maximum account limit" and, therefore, cannot follow any other account.
Always follow other accounts with moderation. Adding many accounts in a short amount of time is spam-like behavior, and your account may be restricted.
You can troubleshoot the issue of not being able to follow other accounts by simply restarting your app/phone.
Now you know why you can't follow other accounts. Follow the detailed steps above to resolve the issue today!