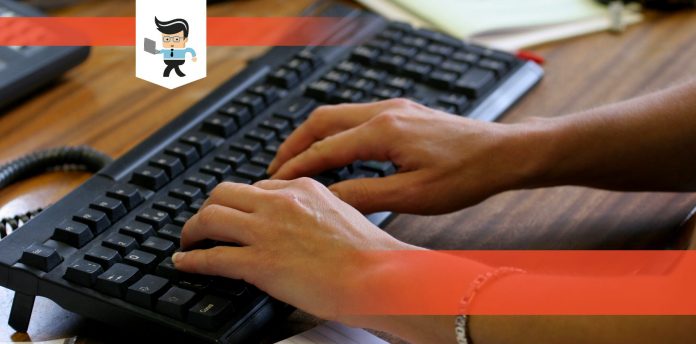 For a pro gamer, investing in an expensive mechanical keyboard can translate into a superb gaming experience. Even if you are just an enthusiast, a high-end mechanical keyboard will provide you with a premium user experience and give you a guarantee of longevity.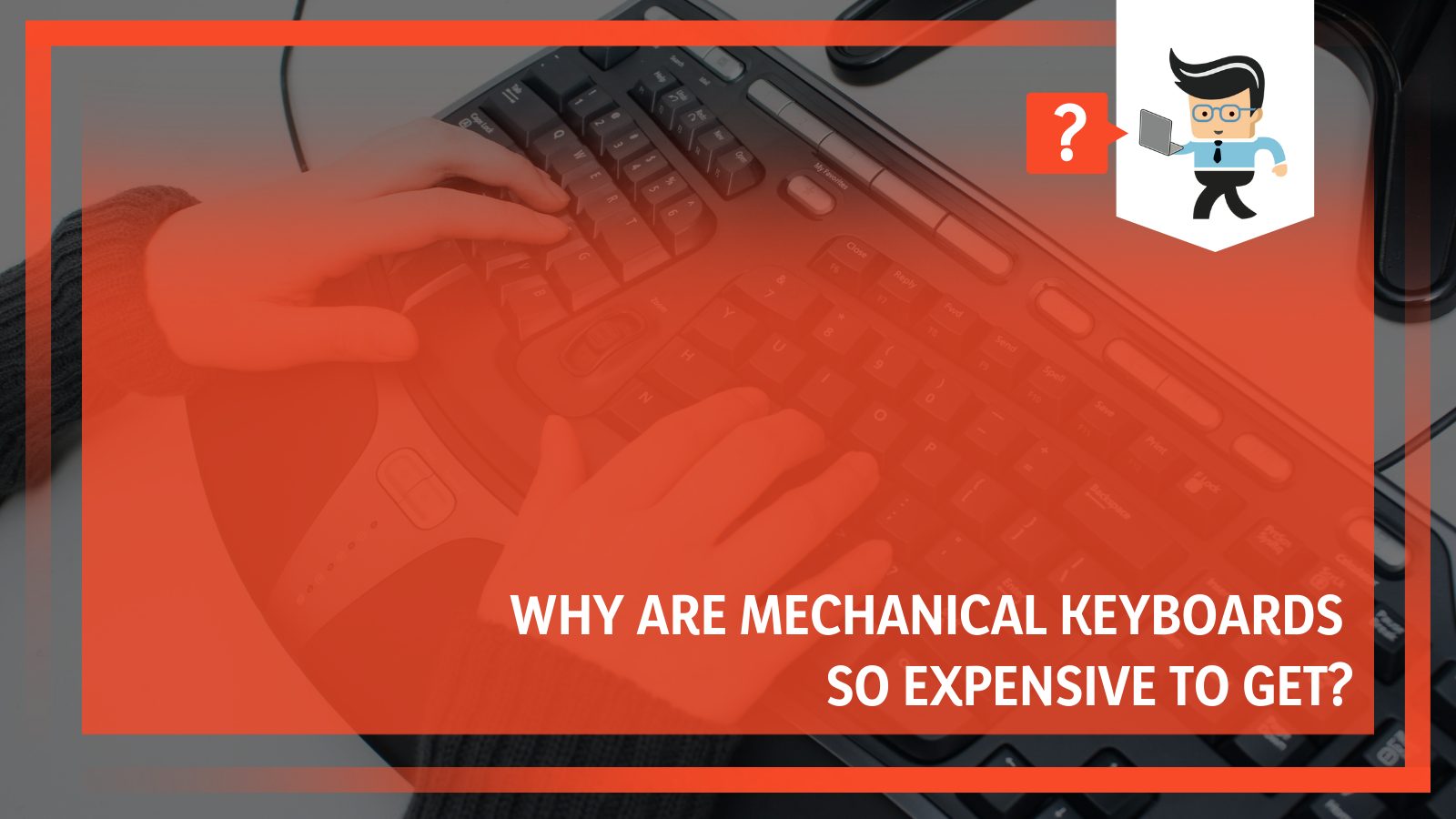 A top-notch mechanical keyboard has extra components backed up with certain key specifications to meet the demand of pro-grade users. Why exactly are they so expensive?
Read on to find out why we think they are worth paying a premium for.
A tabular representation of the components/features of a mechanical keyboard
| | |
| --- | --- |
| Components/Features | Build/Material |
| Keyboard Cases/ | Aluminum, Plastic |
| Switches | Cherry MX, Kailh, Outemu, Gateron, ZealPC |
| Lighting | RGB, Whitelight, Backlit |
| Keycaps | ABS Plastic, PBT Plastic |
Computer Accessories: Is a Mechanical Keyboard Worth it?
Quick answer: Yes! Mechanical keyboards are worth the money you fork out for them. Of course, this is not without some specific reasons. For instance, if you love typing, there's a lot you'd enjoy about using such keyboards.
You'll receive great tactile feedback, audio confirmation when you hit the keys, and achieve more speed and accuracy. Most also come with a suitable frame that keeps your forearms and hands relaxed and weight that makes them well-balanced.
With these obvious effects from mechanical keyboards, paying a premium is straightforward, yet some would argue that keyboards are a function of personal preferences. Moreover, there are other brands and keyboard builds that promise similar benefits.
However, when you do get a mechanical keyboard, you'll notice from the start that they have more to offer. This applies to all kinds of uses, including gaming, typing, and software development.
One thing is true, though. They take some time to get familiar with. The speed and level of comfort go up in a little while. If you're hitting the right notes, getting work done faster, and gaming with relaxed audacity, it's worth every penny.
Why They are So Expensive
We've established that mechanical keyboards are expensive. In comparison to rubber domes, scissor switches, and other variations, they're up there in terms of cost. We'll examine a few reasons they are expensive keyboards.
– The Switches
As far as switches go, mechanical keyboards are called that because each switch under the keycaps has its own mechanically operated switch. These switches work independently of each other, thus giving off a more accurate and efficient performance.
What's more, mechanical keyboards have the distinction of allowing many different switch types. This means you can make changes to suit your needs.
For example, the force you use for each keypress determines the speed of actuation. If you are a soft typer, you can make do with a switch that comes with low actuation force. This means minimal keypress while typing.
The same thing doesn't apply to hardcore users like gamers who have to punch keys often. A switch with a higher actuation force will come in handy. Also, they help to limit the impact of hard presses.
Switches have three basic categories:
• linear
• tactile
• clicky
With linear switches, bumps are rather absent, but the keystroke is much smoother. Tactile switches are known to have small bumps, good keystrokes, and quality feedback as you press the keys. Overall, it's a relatively quiet keyboard to operate on.
Clicky switches are mostly found in mechanical keyboards. They have a unique set of features with some sporting loud, clicky noises. This makes them quite distinctive even though they bear similarity, in terms of feeling, with tactile switches.
If you game a lot or engage in private works like typing and programming, it's amazing to use. Even though they're loud, the clicks make your experience worthwhile and enjoyable.
– Range of Features and Specifications
Mechanical keyboards have a vast array of modern-day features and specifications. As a result, you can make a lot of things personal to you. If having more lights works best for you, making it happen won't take much time.
Again, you can choose to have the features align to suit your typing and gaming experience. This means faster switches, durable build, and materials.
Apart from the lights, actuation force, and keystrokes, mechanical keyboards are N-key rollover-enabled. This means you can press several keys at once before they stop registering. This is possible since such keyboards have distinct switches underneath. In contrast, rubber dome keyboards won't register two or more keypresses.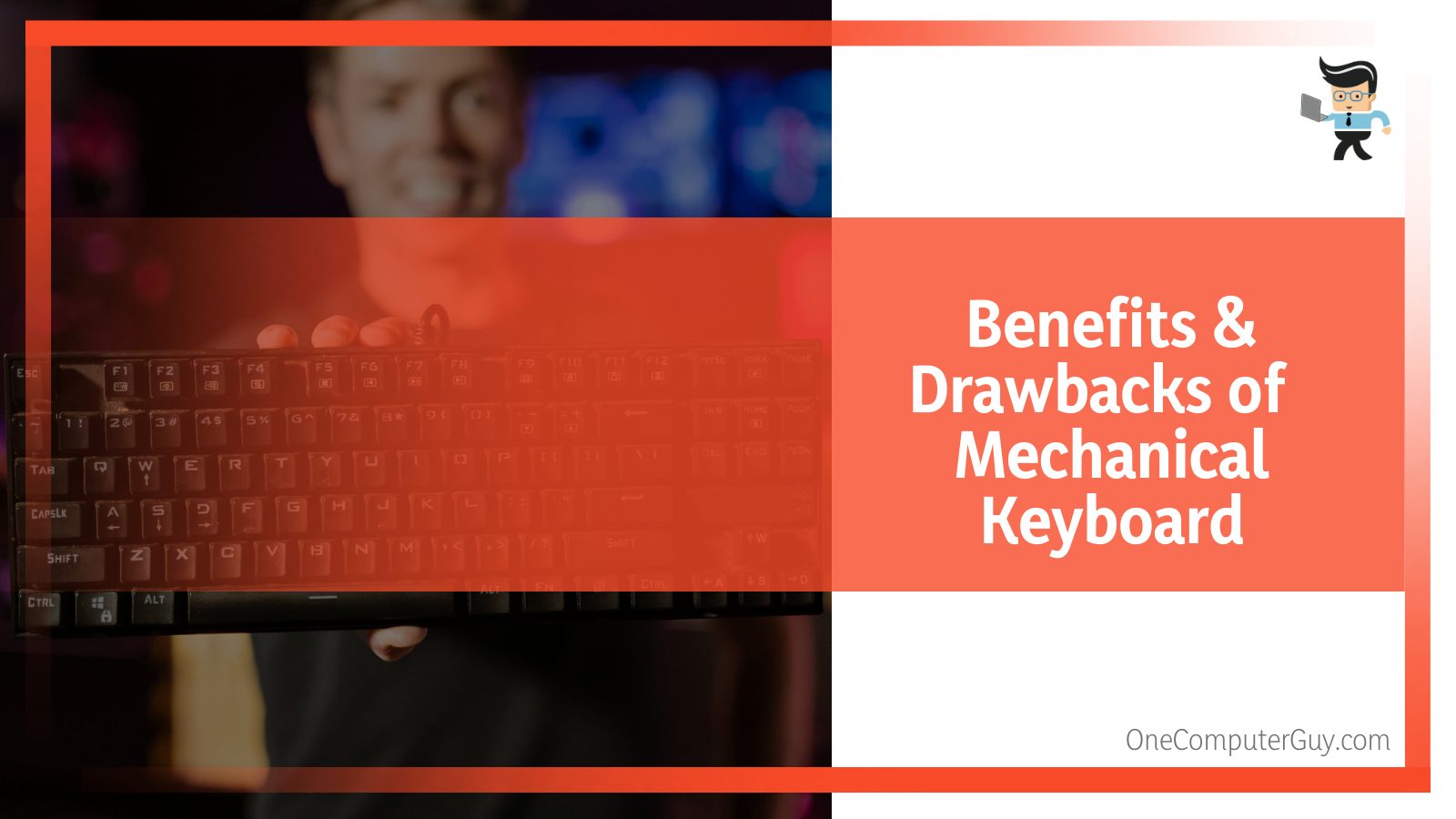 Benefits You Get Using a Mechanical Keyboard
Thinking of getting a mechanical keyboard? Sure, we know they can be pricey. However, with the following benefits, making a choice is much easier.
– Improved Gaming Performances
A lot of people will say there is a raft of keyboards fit for gaming. None quite does it like a mechanical keyboard. Investing in one as a gamer or game-inclined user will open you up to improved actions. This is because these keyboards are built to offer you the best of both worlds: ease of use and more functionality.
Further, gaming precision with a combination of mechanical keyboards and Cherry MX switches is a recipe for ultimate experiences.
– Customizable Appeal
Many computer aficionados will appreciate accessories they can put their mark on. This is one of the key advantages of mechanical keyboards. For instance, you can choose your shade of keycaps and the material they're made of.
The same goes for the switches underneath, RGB backlight, and other features. You can also build up to something favorable to your office space or work station. Whatever the case, you can get as creative with your keyboard as the rest of your computer.
– A Typing Masterclass
If you do a lot of typing on your computer, chances are you need something to accelerate the process. This makes mechanical keyboards the go-to choice, especially if you deal with long text documents. They have a certain comfort and ergonomic feel to keep you going. Also, feedback is almost always instant to help you conserve energy.
The loud, clicky noises can work to your advantage as well. It's a reassuring sound when you're all alone and trying to get some work done. Other than that, there are some brands you can pick with low actuation and lower sound clicks.
– Durability
Changing keyboards frequently will cost you some money and peace of mind. Most users prefer a keyboard they can count on for the long term. For this reason, mechanical keyboards are currently the most sought after. They come built with durable materials like aluminum and tougher plastics.
Further, their arrangement is such that they're easy to clean. This boosts their chances of lasting longer, and without issues.
What's more, their keycaps are easy to remove and replace without stress. Having one is an investment in itself. With millions of guaranteed keystrokes, mechanical keyboards just might outlive your computer.
Drawbacks of Mechanical Keyboards
– Cost
Most users of mechanical keyboards will point to spending a good sum on their keyboard. As such, cost remains one of the valid drawbacks in getting one. The fact is several things can make the price what it is.
This includes a more dynamic RGB lighting system, changeable switches and keycaps, and a host of other factors. Programmable macros add to the cost, too. Overall, you won't feel the effects, as most mechanical keyboards complement and justify their price tags with excellent performances.
Frequently Asked Questions
1. How much does a mechanical keyboard cost?
Whether you want the most expensive mechanical keyboard or not, you'll part with some cash. The premium high-end ones can come in at over $150. Others that don't boast the same quality will command lower prices.
The quality you get is a good indicator of what you're paying for. Since they last longer and have more features, getting one is worth it. What's more, there are low profile options available if you're on a tight budget.
2. Are all mechanical keyboards loud?
Most people assume all mechanical keyboards are loud even without using them. This is not always the case because you can get switches that make them quieter. For example, Cherry MX Brown will provide a quiet alternative.
Other than that, factors like build, steel plates, and heavy keycaps can add to the noises you hear. For most, this isn't a problem, especially with the encouraging clicky noises.
Conclusion
Mechanical keyboards are expensive, but they come with top specs and features that will allow you to enjoy the thrills and frills of PC-gaming without any disruption.
With a fantastic build and the longevity to show for it, mechanical keyboards are indeed a game-changer, and they are worth their weight in gold.
They offer a more comfortable experience and help your computer's performances come to life. As such, we recommend getting one today. Whether you program, develop software, or game, mechanical keyboards are a worthwhile investment.