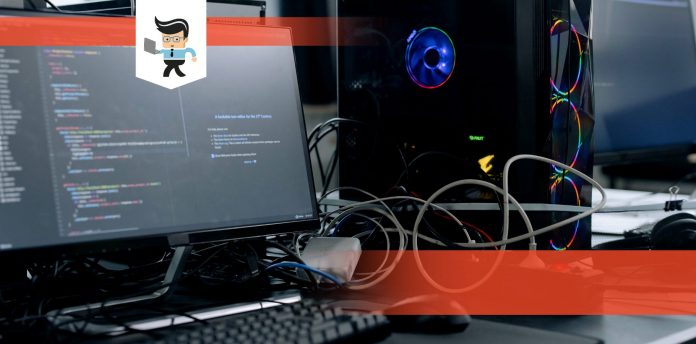 User OOBE Broker is a background system process. The process is visible in your Task Manager; therefore, you can monitor how it spends your CPU, memory, and disk space.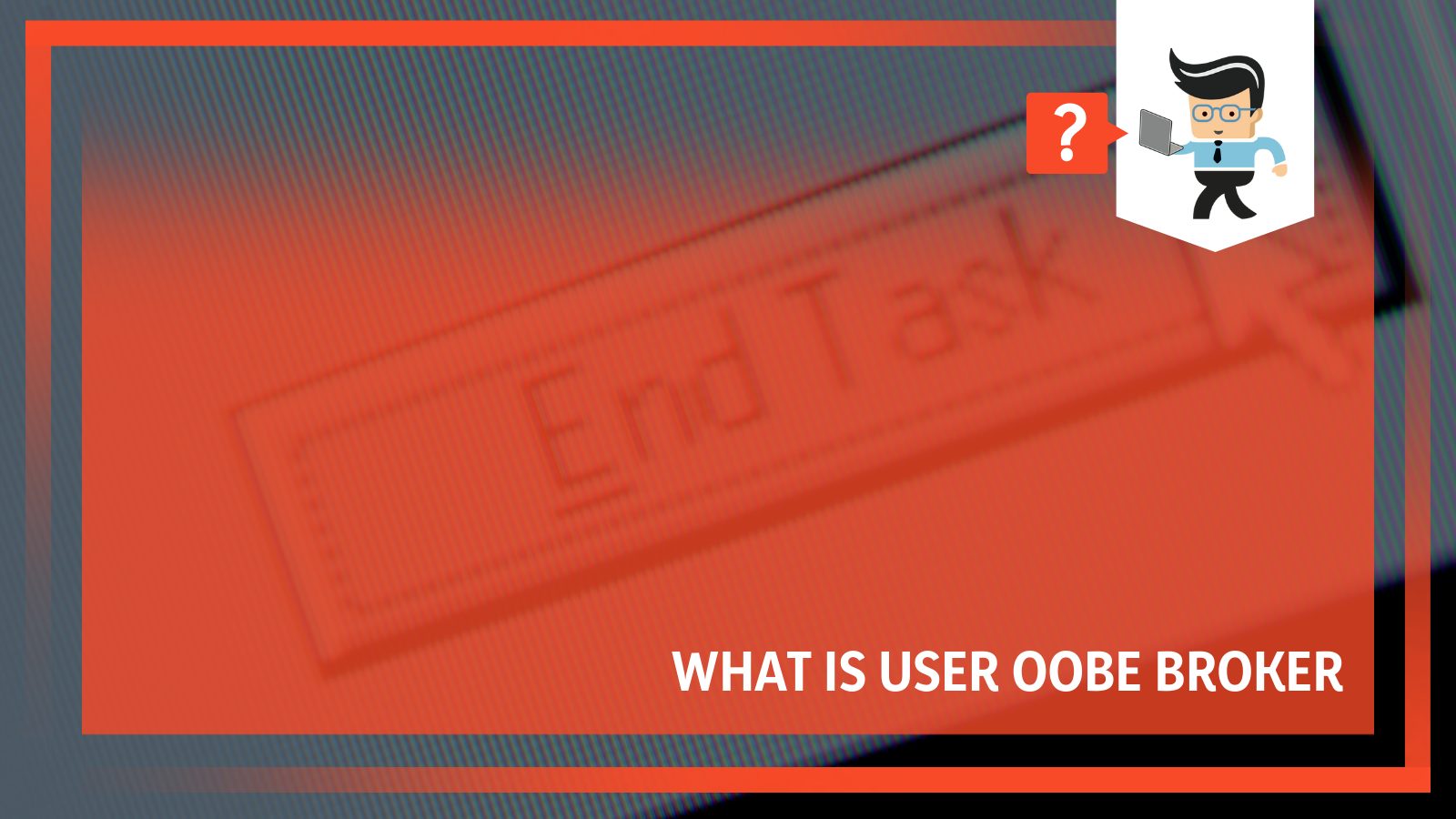 In this article, we will define the process and outline how you can end it or disable it. So, if this process is causing troubles in your system, read this article to the tail end.
What Is User OOBE Broker?
User OOBE (Out of Box Experience) Broker is a process created by Microsoft and exists on a computer as an executable file, UserOOBEBroker.exe, running as a background system process. It comes preinstalled with Windows Modules Installer Worker in Windows 10.
– What Is It Purpose?
When you install Windows 10 on your PC for the first time, it creates a new account. An experienced wizard run will show you new features alongside other technicalities. Microsoft created the UserOOBEBroker.exe file to help accomplish that specific function.
UserOOBEBroker.exe is a safe file and will not cause issues on your computer. It is an important Microsoft system file with an important role in your pc. Also, it is crucial to note that it is not a virus or malware; therefore, it will not cause file corruption. You can see the file in the Task Manager.
Nevertheless, in some instances, the process runs in the background, causing high CPU usage. But that is an issue you can easily fix.
– Can UserOOBEBroker.exe Cause Any Issues on PC?
UserOOBEBroker.exe is a legitimate Windows file and, therefore, should not cause issues on your computer. However, sometimes you may encounter errors when launching this file. This sends an error message, which may occur in different formats. Common UserOOBEBroker.exe error messages include:
"UserOOBEBroker.exe Error."
"Sorry, UserOOBEBroker.exe encountered a problem."
"Win32 Software Error: UserOOBEBroker.exe"
"UserOOBEBroker.exe not found."
"UserOOBEBroker.exe can't be located."
"Error starting program: UserOOBEBroker.exe."
"Can't run UserOOBEBroker.exe."
"Fault in Software Path: UserOOBEBroker.exe."
You'll mostly encounter UserOOBEBroker.exe problems during Windows 10 Education N x86 program launch. Most issues related to errors associated with UserOOBEBroker.exe can be fixed if placed in the correct directory. Nevertheless, you need to carry out a quick test to confirm.
What Are the Causes of UserOOBEBroker.exe Errors?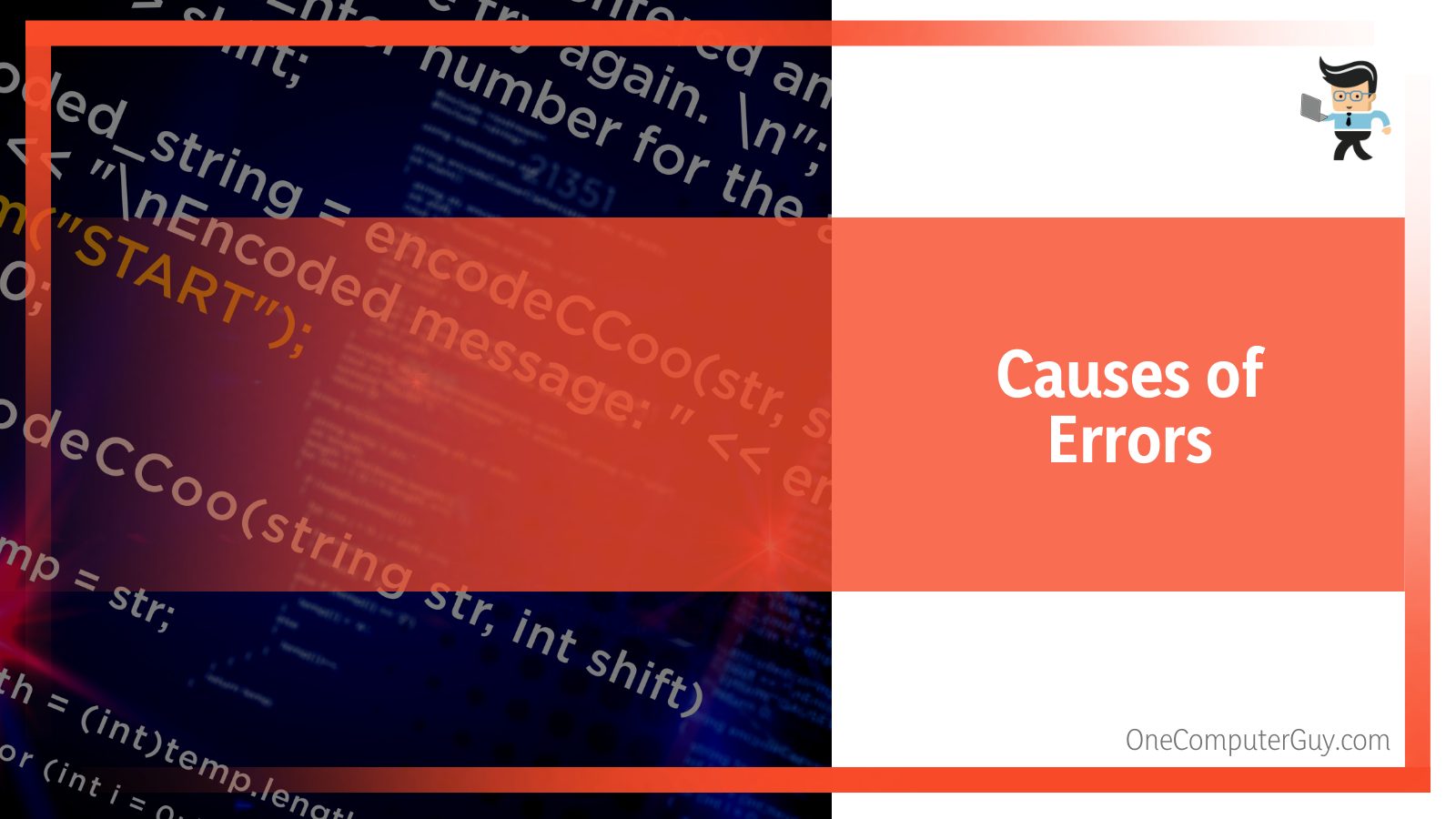 The common causes of UserOOBEBroker.exe errors are easy to solve and are listed below:
Corrupted or invalid OOBEBroker registry entry.
Another software is conflicting with UserOOBEBroker.exe.
Corrupt file from the incomplete download or installation process.
The OOBE file is missing.
– Corrupted or Invalid UserOOBEBroker.exee Registry Entry
When this error happens, it means there is an issue with the UserOOBEBroker.exe registry entries. This common Microsoft Windows error occurs after updating Windows to a new version. When you update Apps in Windows or Upgrade your PC, the registry entries of the previous version may remain intact.
The outdated entries conflict with the system process, so you cannot launch userobebroker.exe. In such a case, you may be required to disable Windows 10 updates.
– Another Software Conflicting With OOBE
If two programs cannot run on the same computer, a conflict will occur. Typically, it manifests itself when the two programs compete for resources such as memory, register, peripheral device, etc. Also, an intermittent hardware failure can cause the software to conflict.
So, if a different program conflicts with UserOOBEBroker.exe, you'll definitely run into an error.
– Corrupt File From Incomplete Download or Install
When you install a file that is not complete, you'll run into errors when you attempt to run it. Similarly, if the Installation process does not run to completion, the file will be missing certain things; thus, it won't work properly.
Typically, some bits of the file will be missing or unreadable to the hardware, you will not be able to operate it.
Also, certain malware can delete or damage the UserOOBEBroker.exe file on your computer. That makes it impossible to access the file. That's why you receive this type of error on your computer.
– UserOOBEBroker.exe Is Missing
If the file is missing, the system will not find it; thus, leading to the error. You or someone else using your PC might have accidentally deleted the file from your system. Additionally, another software might delete UserOOBEBroker.exe from your system.
So, check to confirm if it is still present.
How to Solve OOBE File Errors
To solve errors in the UserOOBEBroker.exe file, try below troubleshooting methods and solutions:
Manually register the exe file using Microsoft Register Server.
Conduct a full malware scan of your PC.
Run Windows system file checker ("sfc /scannow").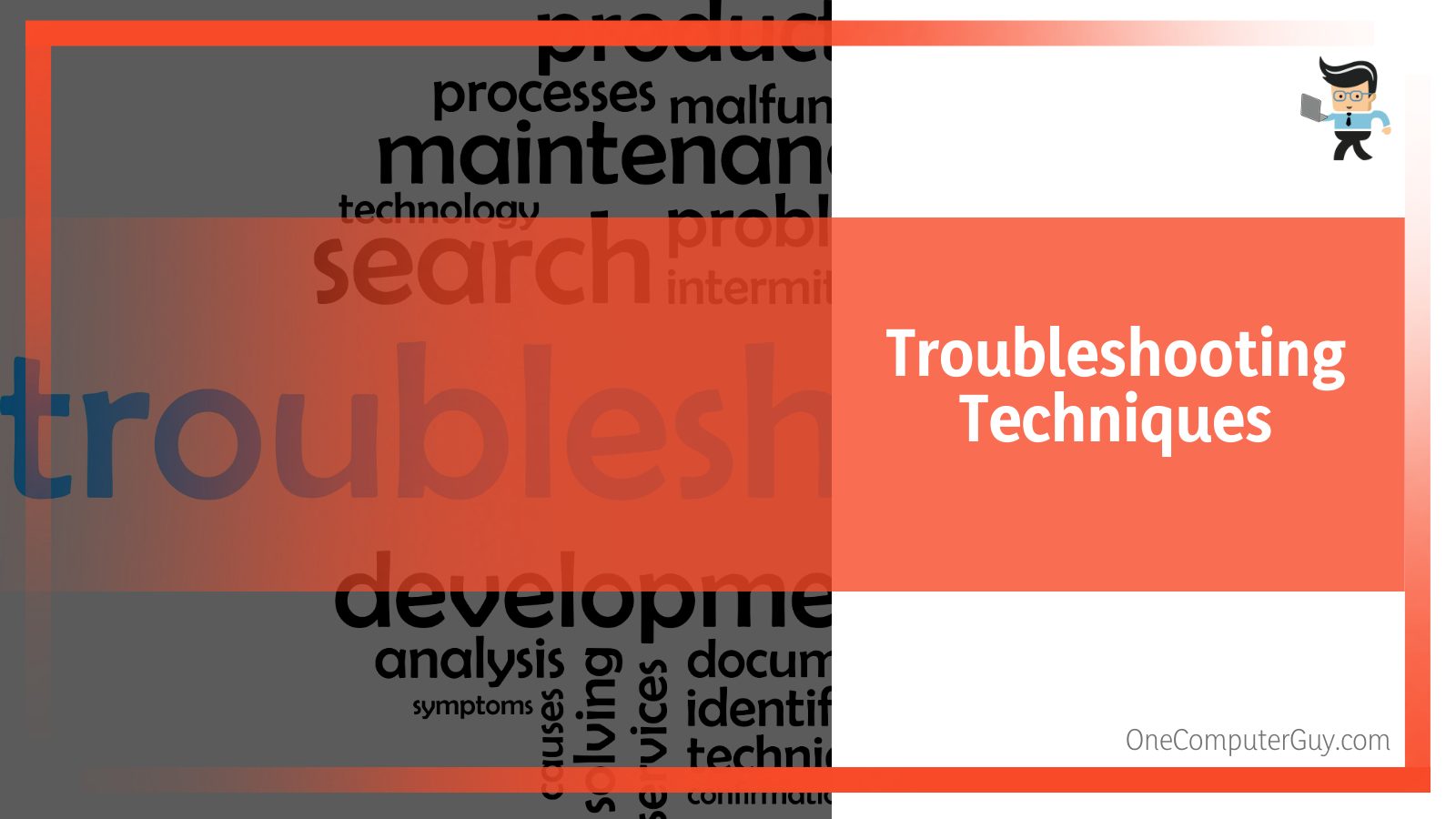 – Manually Register the File Using Microsoft Register Server
If you get an UserOOBEBroker.exe not registered error, it means the software did not register properly. Luckily, you can install the file manually. Here is the procedure:
Press the Windows Button and type Command.
Hold CTRL-Shift on your keyboard, and press ENTER.
Click Yes on the pop dialogue box, type regsvr32 /u UserOOBEBroker.exe, and press ENTER. This will UN-REGISTER your file.
Now, type regsvr32 /i UserOOBEBroker.exe and press ENTER to RE-REGISTER your file.
Close the command prompt window and run the program for which you are experiencing the UserOOBEBroker.exe error.
– Conduct a Full Malware Scan of Your PC
There is a possibility that the UserOOBEBroker.exe error could be related to a malware infection on the PC. These malicious intruders corrupt, damage, or even delete EXE-related files.
Further, there's a chance that the error is related to a component of the malicious program itself. So, if errors occur in User OOBE Broker Windows defender or any powerful third-party antimalware can sort it out.
– Run Windows System File Checker
The SFC is a key tool included in Windows that lets you scan for and restore damaged/corrupt files. Here is how to run it:
Repeat the first three steps in the above procedure.
When a black box with a blinking cursor appears, type "sfc /scannow" and press ENTER.
SFC will scan for UserOOBEBroker.exe and other system file problems.
Follow the on-screen commands to complete the process.
Besides repairing files, you can also clean disks using Disk Cleanup (cleanmgr). Junk files accumulate over time on your computer. They may originate from normal computer use and web surfing. If you don't clean the junk occasionally, it can lead to errors.
Here is how to Disk Cleanup (cleanmgr):
Press the Window Button and type Command.
Hold the CTRL-Shift Keys on your keyboard, and press ENTER.
Click Yes when a permission dialogue box appears.
Type "cleanmgr" and hit ENTER when a black box with a blinking cursor opens. This allows the Disk cleanup to determine the amount of disk space you can reclaim.
A dialogue box with several checkboxes will appear. Select checkboxes of the categories you want to eliminate and hit OK.
Other troubleshooting techniques include performing a clean installation of windows, updating drivers, and updating windows.
Can You Disable UserOOBEBroker.exe?
You can disable OOBE if it is causing issues in your system. Below are the steps to disable this Microsoft Windows file:
Using the Task Manager.
Disable Windows Settings.
Creating a new account.
– Using the Task Manager
Using this Windows component to end UserOOBEBroker.exe is pretty straightforward. Check out this procedure and try it out if you find the file misbehaving:
Launch the Task Manager. Simply press Ctrl+Shift+Esc simultaneously on your keyboard. You can as well right-click on the task bar to launch it.
Click on the Details tab and try finding the UserOOBEBroker.exe. The easiest way to find it is by pressing "u." This action takes you to all processes starting with the letter "u." From here, you can easily locate it.
Click on the process and select "End Task."
Now, restart your computer.
The above steps are very effective in disabling the process. So, is the User OOBE broker running in your system? Try the method above.
– Disable Windows Settings
If the above techniques don't work, you could try using the Settings app on your computer. Here is the procedure.
Launch the Settings App. Press Win + I simultaneously or type in the Windows search bar on the left lower corner.
Double-tap on System to expand it.
Choose Notifications & Actions. It is the third option on the left pane.
This unveils new options on the right pane, and each option has a checkbox (Ticked) on its left side.
Find the box with the inscriptions "Show me the Windows welcome experience after updates and occasionally when I sign in to highlight what's new and suggested" and untick it.
Now, restart your computer. Is the process running? Typically, UserOOBEBroker.exe should not be running after unticking the box.
– Creating a New Account
You can disable User OOBE Broker by creating a new user account in your operating system. This should stop the process from running.
Windows 10/11 offers straightforward methods of creating or adding another profile on your computer. Check out the procedure below.
Launch the Settings App.
Click on the Accounts option and select Family & other users.
Find "Add someone else to this PC" on the right pane and click on the plus (+) sign.
Add the individual's Microsoft account information and follow the steps to complete the setup.
A new user account is your new user profile with factory settings and functions. The UserOOBEBroker.exe process should stop running after creating this new account.
Conclusion
The UserOOBEBroker.exe is a legitimate Windows file you can view and manipulate via the Task Manager. Here are the topic's highlights:
UserOOBEBroker.exe shows you the screen that you need to connect to the web, accept license agreements, or signup for a Microsoft account. It is a permission file, just like the runtime broker.
While the file is legit, it might get corrupted or deleted, leading to errors.
If it runs into errors, you can run a system scan to fix the files and disk cleanup to remove temporary files.
You can also disable/terminate the process by creating a new profile.
Hopefully, this write-up has given a detailed insight into this file. You can now start manipulating it without any issues.