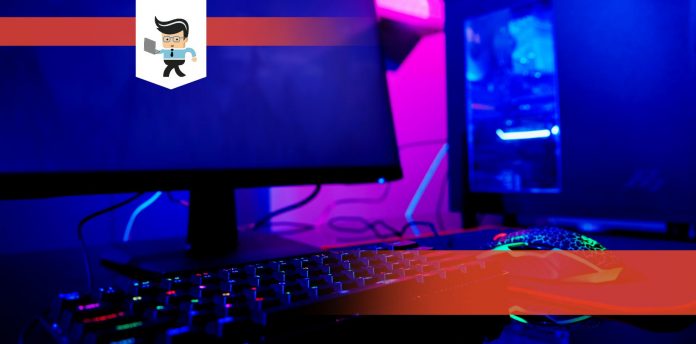 Need to make a comparison of the Dell U2715h vs P2715Q? Both the Dell U2715h and the Dell P2715Q are good monitors.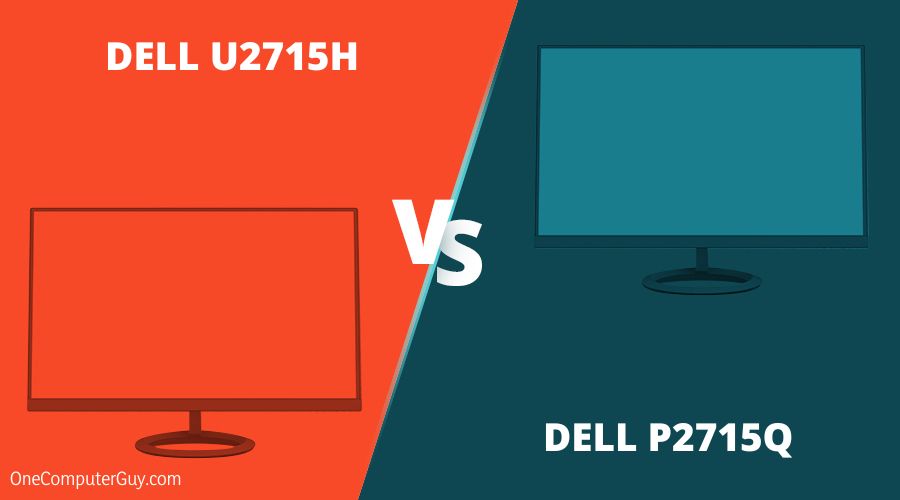 In this article, we help you make the right decision by comparing both monitors and stating their features and variations.
Products
Key Specifications
Dell U2715h

27"
IPS Panel
60Hz Refresh Rate

Dell P2715Q

27"
IPS Panel
60Hz Refresh Rate
Pros
● High Color Accuracy
● Sharp Colors
● Wider Viewing Angles.
● High Brightness Levels
Cons
● A Poor Refresh Rate
● Poor Resolution Rate
The Dell U2715h is an UltraSharp 27 inch screen computer monitor that is an excellent tool for photography professionals. This monitor supports the entire spectrum of sRGB colors. The color scheme sRGB gives more consistent results and brighter colors.
It is an above-average LCD monitor with a PC focused 1920×1200 resolution. This resolution gives it 11 percent more screen space than a 1080p monitor.
Another benefit of Dell U2715h is its IPS panel. This panel provides better color and contrast than TN panels. It offers impressive color accuracy and screen consistency. It also gives you wider viewing angles.
The Dell U2715h has a matte black and silver color scheme, giving it a modern professional look. There is a black border on the outside of the monitor that measures 9mm. The bezel is a bit thicker than that of other monitors, but still appears seamless.
The Dell U2715h has a 1440p resolution at 60Hz. It also has a contrast ratio of 1000:1 and LED backlighting. These features make images appear sharper, and colors appear brighter.
Another benefit of the Dell U2715h is its anti-glare coating. This feature helps to reduce eye strain, preventing eye problems. This monitor is perfect for watching media or videos because the colors are sharp, bright, and radiant. It's also perfect for office work.
The Dell U2715h's viewing angles are 178 degrees vertical and horizontal. This monitor has a color gamut of 91 percent and SRGB of 99 percent. It has 16.78 million colors available. This is perfect for users who may want to edit photos and videos.
The Dell U2715h has a fantastic ergonomic stand that supports tilt and has suitable height adjustments, swivel, and rotation. The monitor supports a VESA mount.
This stand, along with its tall aspect ratio (16:10) and wide viewing angles make it an excellent fit for office work. It provides more vertical viewing space for people working with documents, spreadsheets, and web pages.
It has a low input lag, which makes it a decent gaming choice as well, because it feels responsive. However, it doesn't support modern features such as variable refresh rates and HDR.

The Dell U2715h menu is solid. It comes with two HDMI ports, a single display port, and a mini display port. It also includes audio output, USB HUB, and four USB 3.0 ports.
These features are great for connecting external devices to your monitor. The buttons are on the left side of the computer monitor.
The Dell U2715h is a fantastic monitor considering the price and what you're getting. It has a superior design. It also has excellent picture quality and is pretty decent when it comes to gaming. It is a good monitor for mixed usage.
Pros
● Reasonable Price
● Brilliant Colors
● Wide Viewing Angles
Cons
● A poor Refresh Rate
● A poor Resolution Rate
The Dell P2715Q is a great computer monitor. It has a very high resolution of 3840×2160 at a 60Hz refresh rate.
The Dell P2715Q is an IPS panel. It delivers one of the best 4K experiences at a very reasonable price.
Dell was one of the first companies to jump on 4K technology. They were offering models to customers as early as Winter 2013. Today, Dell makes some of the best 4K monitors in the world.
The Dell P2715Q is a 16×9, 27-inch diagonal size monitor. It has 50 degrees of left and right turn capability. When it comes to tilting adjustments, it has plenty of vertical height adjustment as well. It comes with 21 degrees of downward rotation and 5 degrees of upward.
Controlling the Dell P2715Q is easy thanks to its physical buttons located on the right side of the display. Even the touch buttons are impressive – they're chunky and can take abuse. These traditional clicky buttons tend to work better than modern options such as joysticks and resistive touch control.
Dell's on-screen menu is also precise and easy to use. You can modify the contrast, brightness, sharpness, and RGB values.

Another great feature of the Dell P2715Q is the ample amount of connectivity options at the back. There is an HDMI 1.4 connection on the left so you can connect your phone, tablet, or mobile device.
There is a full-size display port input connection and a mini display port input and a display port output. The monitor also has a 2.5 analog audio output.
– P2715Q Speakers
The P2715Q does not have built-in speakers. However, you can buy Dell's external speakers to connect to the audio output. There is a USB 3 upstream connection for the USB 3 HUB and three USB connections. This would give you full super speed connectivity.
– Dell P2715Q Brightness
The Dell P2715Q offers brilliant image quality. Its image quality is outstanding for its price tag. It's an excellent monitor for jobs involving visual content. It's perfect for editing photography or film, for illustration or graphic design work.
– P2715Q Response Time
The cool thing about the P2715Q is that it has two response time modes. One is a typical response time mode, which is set to around 9ms. The other is a faster response rate of 6ms response time.
– Dell P2715Q Review
The Dell P2715Q is very easy to assemble, and the on-screen menu is precise and easy to use.
It displays vivid and very accurate colors. It's deep blacks and high brightness levels are excellent for users who want to edit videos.
The design of the Dell P2715Q is office-friendly and straightforward. Its vision angles are just right, and it so is its screen uniformity. The colors on the monitor are very saturated and vibrant. The overall brightness is perfect. The black levels aren't too bad, considering that it is a LED edge-lit display.
The colors appear the same at any angled view. This is the best feature of the Dell P2715Q computer monitor.
The Dell P2715Q gets bright, has decent picture quality, and no significant flaws. It also comes with factory calibration. This makes it a bit more accurate than average. It does have poor black uniformity with some backlight bleed, and it is not the best monitor for gaming.
Product Comparison
The main difference between DELL U2715h and P2715Q is, Dell U2715h has a much faster response rate, while DELL P2715Q shows superior color accuracy.
The Dell U2715h and the Dell P2715Q are not the best monitors for gaming. Both have slow response times and refresh rates. The Dell P2715Q has a 9ms response rate, which is low compared to other computer monitors. The refresh rate of the Dell P2715Q is 60Hz. This is below average compared to other gaming monitors.
The response time of the Dell U2715h is 5ms. This is much faster than the response rate of the Dell P2715Q but not as fast as other computer monitors. The Dell U2715h has a refresh rate of 60Hz. This is below average to other computer monitors that have 144Hz refresh rates.
Both the Dell U2715h and the Dell P2715Q feature 4K technology. The experience that you get with 4K technology is the next generation. Neither monitor features FreeSync or G-Sync. You get a fine and gradual image in all areas even if you use it for gaming. The response times are low, but the image quality is impressive.
With the Dell U2715h you can get a Dell speaker for external audio. This is an optional extra.
Is color accuracy important to you? Then grab the Dell P2715Q while you still can. The Dell P2715Q is cheaper but much more accurate. The resolution is the same as the newer Dell U2715h.
Conclusion
If you're looking for a monitor that is excellent for gaming, we wouldn't suggest either. A monitor like the Viewsonic XG2402 is better for gaming.
But, if you are looking for a computer monitor with excellent brightness levels and superior color accuracy and contrast, the Dell U2715h and the Dell P2715Q are impressive in those areas. Both are great monitors with brilliant, sharp colors.