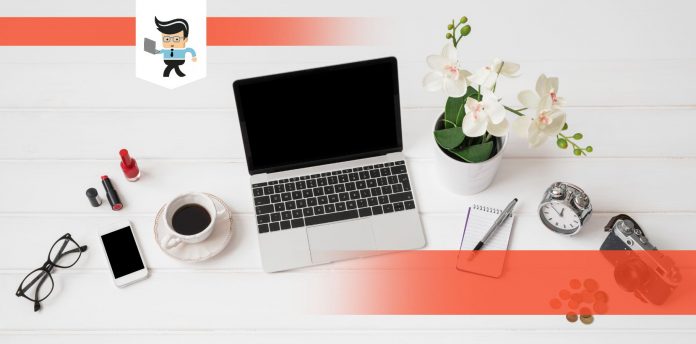 If you are looking to invest in a new Lenovo Thinkpad, your search will eventually result in a common battle: the T480 vs T480s.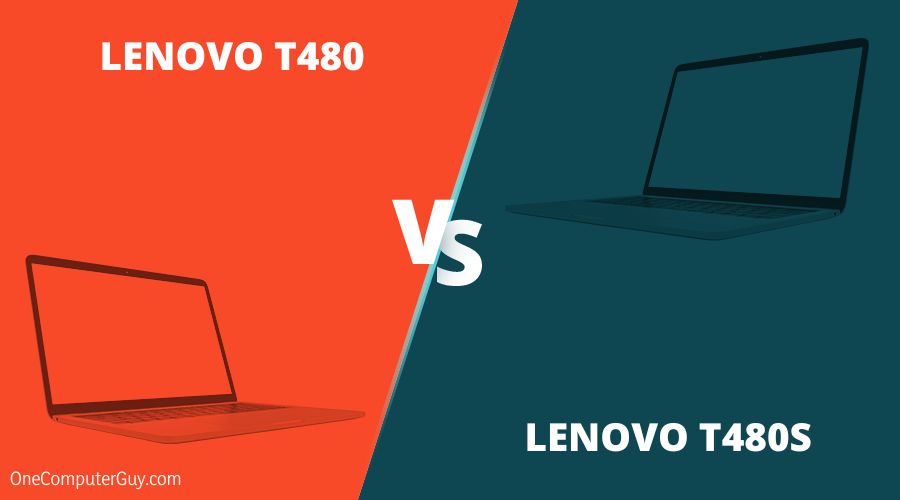 Both of these models tend to top the "best Lenovo laptop" lists and even some best overall laptop lists.
There's a good reason for it: they are great builds.
However, most of us are only in the position to make one purchase, so which one should you go for?
Keep reading this article to see what our experts see as the major differences and similarities in the specs and features of the two. We will also discuss how that impacts who should buy each one.
Comparison Table
Product
Key Specifications
Lenovo Thinkpad T480

Weighs in at 3.58 pounds
High-capacity batter
Tactile keyboard with "smile" keys
1920 x 1080 non-touch screen
77% of the sRGB color gamut
Built-in Dolby audio software

Lenovo Thinkpad T480s

Weighs in under 3 pounds
Battery life of 11 hours and 29 minutes with the punched up battery
72.1% of the sRGB color gamut
Fingerprint reader
Improved audio
The Lenovo Thinkpad is one of the most talked about products of all time, all for the good reasons. It is pretty expensive, but promises a lot of battery life, a good keyboard, and a lot of connectivity.
– Design
This is a functional computer, so there aren't too many design elements in play here. It is beautiful but doesn't really stick out. It comes in at 13.25 x 9.15 x 0.78 inches and 3.58 pounds (3.98 pounds with the high-capacity battery), which isn't the lightest or the thinnest, but it still gets the job done.
– Connectivity
This laptop has almost every port that you could want and probably even a few that you'll never really use. It has two USB 3.0 connectors, an SD card reader, an HDMI-out, and a full Ethernet port.
There are plenty of options here and the ports are all coated and durable enough to withstand some abuse.
– Keyboard & Mouse
The keyboard is tactile with "smile" keys (a Lenovo favorite) and good feedback. There is less hand fatigue with this laptop than with others, making it easier to type for long periods of time. The keyboard isn't too loud, but it does have the "clicking" sound.
The TrackPoint pointing stick and buttonless touchpad work pretty well too. They are accurate and efficient enough that you can't complain. The touchpad comes in at 3.9 x 2.6 inches, which may feel a bit smaller than normal but after a few days, you should adjust.
– Display
The 1920 x 1080 non-touch screen comes standard with the T480. It shows sharp images, but it isn't anything special. It won't be enough for designers or producers of videos or pictures. There are some fine details that won't show up.
The screen reproduces 77% of the sRGB color gamut, which is a bit disappointing.
– Audio Quality
You won't use this computer to make music, but it sounds good enough for daily usage. There isn't a lot of tinniness and it can be used to watch movies and still get a good sound. It uses built-in Dolby audio software, and if you are willing to mess around in the Lenovo Vantage app, you will get an even better result.
One thing we do like is that you can customize its settings depending on what you will do. You can use one setting for movies and another for when gaming.
– Build Quality
This is a laptop that you can travel with without having to worry about safety. It can be exposed to extreme temperatures, dust, humidity, vibrations, and more and still be just fine.
The cassis doesn't show fingerprints too much, but the top lid will show off dust or smudges from oily fingers.
– Battery Life
The ThinkPad packs a ton of battery life into its machine, coming in at nearly 17 hours in some tests when you add in the extra battery. This is when the computer is in use! In the default zone, the battery life is still an impressive eight hours. We think it is worth it to spend the extra money and get the longer battery, however.

– Overall
This is a great ThinkPad product that will help you stay productive and improve your performance across many areas. This is an easy laptop to set up because it comes with absolutely no bloatware and easy-to-use software. It is ready to go.
Lenovo really designed this laptop thinking about business travelers and those who don't need something fancy.
Overall, the T480s takes over for the T480 and comes with some improvements that make it a little better for the regular home user or gamer over business users. Of course, this means that it is still a great option for businesses, will all that power it has.
– Design
The overall design is still pretty simplistic in this version. It is a familiar black color with soft-touch plastic that doesn't show as many fingerprints as its predecessor. There is a moderate bezel to the design, but the big change is the ThinkShutter camera. This allows you to get some privacy by sliding it over.
The red accents are a nice touch to add some pizzazz, including the TrackPoint nub and lines on the buttons. It is subtle, but an improvement.
This is a good sized laptop, coming in at 13 x 8.92 x 0.7 inches and just under 3 pounds. It is thicker than its competitors, but it is still thinner and lighter than its predecessor.
– Connectivity
Once again, this is a very connected machine that has enough ports to make almost anyone happy.
There is a USB Type-C on the left hand side for charging, a docking connector that will connect with a Thunderbolt 3, an SD card slot, a headphone jack, a USB 3.0, an Ethernet port, and an HDMI output. The right hand side has a lock slot and another USB 3.0 port.
– Keyboard & Mouse
The keyboard is a bit disappointing as well. The keys require a bit more pressing and travel time, which can lead to some finger staring and tension. The noise it makes is a bit flat and it can lead to making more mistakes than usual. It isn't a particularly fast keyboard either, so it may slow down your WPM.
The touchpad is 2.9 x 2.5 inches, and it supports all of the Windows 10 gestures. This is great once you get to know them but it does take some time to actually use them. The TrackPoint nub is still there, which is useful for those who needs it, but will be useless for most users.
– Display
The display here hasn't been improved, which is a bit of a letdown. The display is passable, but it is dark and it still doesn't display enough colors. If you are willing to mess around with the display every time you watch something, you'll be able to get a better experience, but that is just too time consuming for most people.
This one performs even worse in the sRGB color gamut, only showing 72.1% of it.
– Audio Quality
They didn't improve the audio in the T480s either, so the speaker performance is just average. There is almost no bass to report on. However, there is some difference in the quality of the audio jack, so if you listen to wired headphones, you may notice some improvements.
Sadly, this one doesn't come with software to adjust the audio quality at all, so what you get in the box is all you're going to have.
– Build Quality
This one has undergone a lot more portability and drop tests than the T480. It has been tested for shocks, drops, vibrations, and stressors. It is perfect for traveling with you on an airplane or even in checked baggage.
Even better, it comes with a fingerprint reader so you can get everything done quickly and you don't have to worry about someone stealing it and getting private information.
– Battery Life
Its battery life is good as well. It will run for about 11 hours and 29 minutes with the punched up battery. That is without the secondary battery, because it doesn't offer one like the T480 does. With just a basic battery, it is one of the best performers but it is a shame that it doesn't have the expandability of the T480 and other machines in the same price range.

– Overall
In the end, the ThinkPad T480s is quite fast and has a long-lasting battery. It offers some better privacy options than most other laptops, but there are still some things that we'd like to improve, including the display.
Lenovo T480 vs T480s: Which One Wins?
Without nitpicking, the main difference between the Lenovo T480 and the Lenovo T480s is, Lenovo T480s is smaller and thinner compared to Lenovo T480. However, there are some other distinct options and upgrades between the two that make the choice not as easy.
Let's break them down in a few crucial areas:
– Age
The T480 is the older model, so there is more information out there about it. More forums will have problem solving, and more parts will be made for it. The T480s has improved on the RAM slots and the build quality, which were two of the biggest complaints with the T480. You will have to determine what is more important to you.
– Cost
Both of these laptops are around the same price, particularly with sales and discounts. You need to look at the other aspects, including value. You want to avoid anything with refurbished parts, if you can, as these historically have some issues.
– Display
Both of these laptops come with different choices for displays, and depending on what you are going to do on your computer, you will have different results with the displays. One option may be better suited to your needs than another.
Most people opt to get a 1080p display since it is the standard, but there are also widescreen version, or HD displays as well. Both utilize IPS technology, which means that collaboration and looking at the screen from a different angle is fine.
Winner: Tie, with the HD displays being far superior to the others
– Build Quality
As these versions are so similar, they utilize many of the same components for the build.
They are both extremely well built and can last a long time if you take care of them. One area to look at is the finishing, which is where you will see a difference. There is a better "finish" to the plastics and metals, which shows less scratching and fewer fingerprints overall.
– Portability
If you are looking to carry your computer with you on the go, then you need to think about portability. One of the biggest differences between the T480 and the T480s is weight. The T480 weighs over 1.6 kg, which makes it noticeably heavier than the T480s, which comes in at just under 1.3 kg. Looking at the numbers it may not seem like a lot, but it is.
As it weighs more, the T480 is also thicker, coming in at 20mm. That's about 0.2 centimeters thicker than the T480s. Once again, not a lot, but it does make it slightly sturdier, which could be important for portability.
Winner: T480s for a Lower Weight
– Battery Life
There are a few different battery options with these laptops as well. You can add an additional battery to the T480 laptop, making it last double the time, reaching about a 10-hour battery life. You should note that this will add to the weight of the computer quite a bit. The T480s gets about four to five hours of battery life with no option to add a battery.
There is no significant difference between the charging speeds of the laptops. They both use the same 65w charger.
– Memory
The T480 has another upgrade option that the T480s doesn't have, and that is with memory. You can upgrade to 32GB of RAM if you need to with this version. The T480s only has up to 24GB of RAM. For a common user, this isn't really going to make a difference.
However, for someone who wants to game and create media or someone who wants to keep their laptop for a long time, this will make a huge difference.
– SSD Speeds
Another thing to note is that the T480s is better with SSD speeds because it has an NVME slot on the motherboard. This won't make a big difference, but if you are a gamer, it is going to make enough of a difference to mention it.
Conclusion:
Now that we have compared the two, it should be easy to see which laptop is going to be the better option for you. The T480s is about 300 grams lighter and 0.1 inches thinner.
Even though you can't upgrade it as much, the common user won't even need the upgrades (which come at a cost). With the T480s, you will have a slightly better quality to your build and screen. You do make some concessions with battery life, however.
In the end, there is barely a noticeable difference between these two devices. If you already have a T480 and you are just considering upgrading, we'd suggest holding off.
If you are trying to decide between these two options to make a purchase, then go for the T480s which costs only a few bucks more but offer some improved features.