SmtpToGo has been called a "revolutionary" product for email marketers, but does our SmtpToGo review find the same thing? It is has been around since 2006, but it continues to gain popularity for enterprise and business clients as well as some smaller businesses and individuals who need to reach the masses.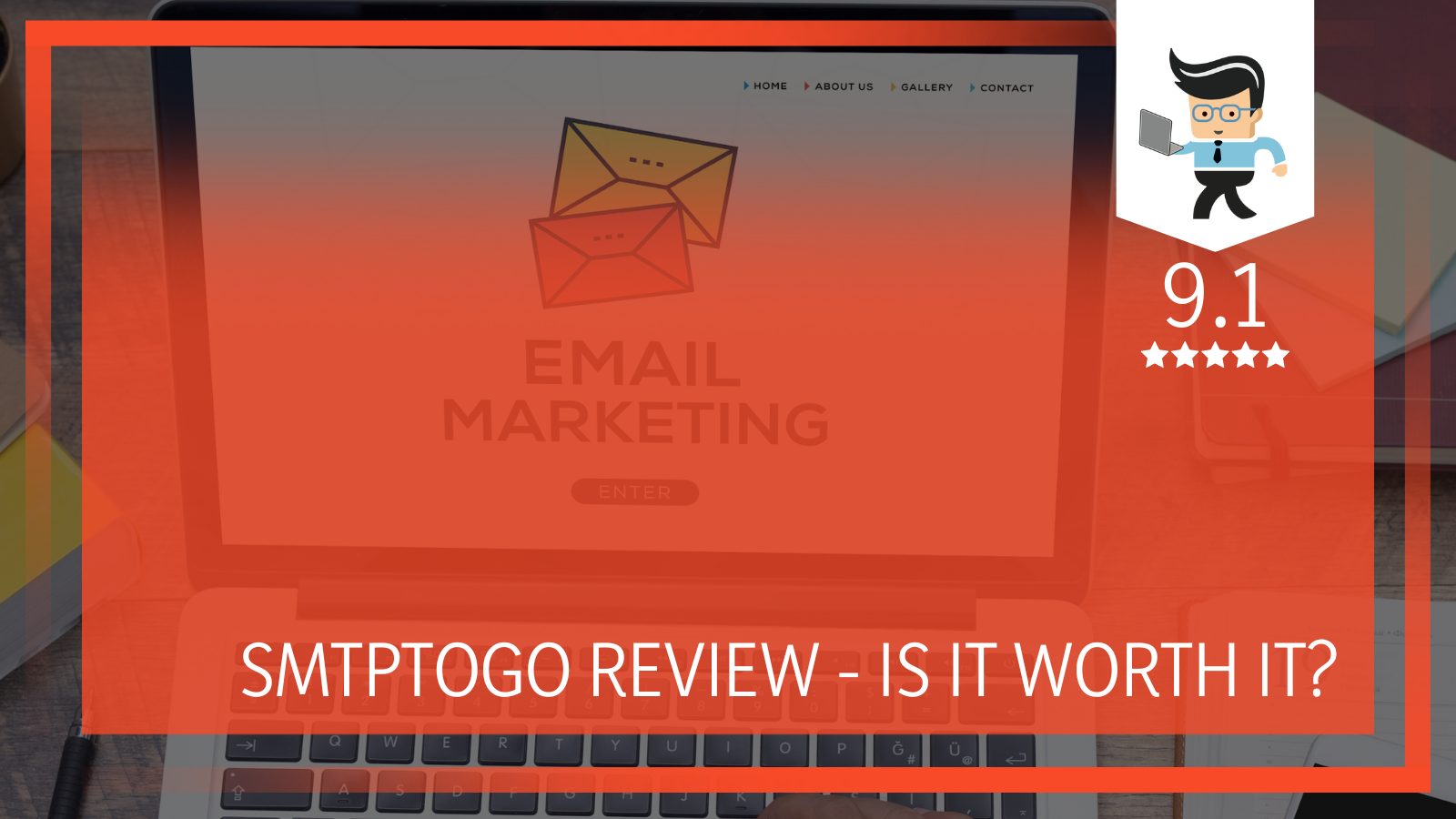 In this review, we will cover why this software may be a good option for you, why it could possibly be the wrong option for email marketing, and how you can use it to its fullest potential. Continue reading for a breakdown.
What Is SmtpToGo?
SmtpToGo is an SMTP-based (Simple Mail Transfer Protocol) software to help with email management. The main functionality of it is to send and deliver large-scale informational and advertising emails.
You can automate the process or do it on a case-by-case basis. The emails are sent to people who have given their consent to receive the emails, and they can unsubscribe at any time. Once sent, you are able to track what happens with them.
Did someone click? Did they delete and unsubscribe?
Their automation tools have been established to promote easier email outreach tactics and to ensure that you are handling client information with safety and security.
Pros & Cons of SmtpToGo
Pros

Cons

●       Extremely reliable servers that you can trust

●       Members can use the platform easily on their phones or tablets without losing any functionality

●       A complete suite of analytics and metrics to help track your campaigns

●       SmtpToGo guarantees the safety and security of your emails – you won't have to worry about getting sued.

●       Emails are delivered quickly (they say within two minutes of the request to send)

●       Cost-efficient – pay what you need

●       A/B split testing capabilities

●       Some people do worry about security since the company is Cloud-based

●       Some of the upper-level payment plans are too expensive

●       There are some confusing features that you won't be able to use without a better explanation
For a better breakdown of these points, continue reading.
Why Do You Need Something Like SmtpToGo?
Most of us use Gmail or Yahoo mail on a daily basis, so why it is imperative to have an email service? It is because there are so many emails that come in and out of our mailboxes already that adding thousands of emails a day will become overwhelming. There is a time and a place for SmtpToGo and a time and a place for traditional email.
Our standard inboxes have not been designed for mass email outreach. With a platform like Gmail, delivery is not guaranteed on mass emails. Even if you are willing to take that risk, there are various other problems with using a traditional webmail application.
Most will limit the number of emails you send in a day, but people don't know this. Gmail will actually block your account if you send more than 500 emails in a short time. If your outreach list is longer than that, you will be blocked and there is a chance the email won't send.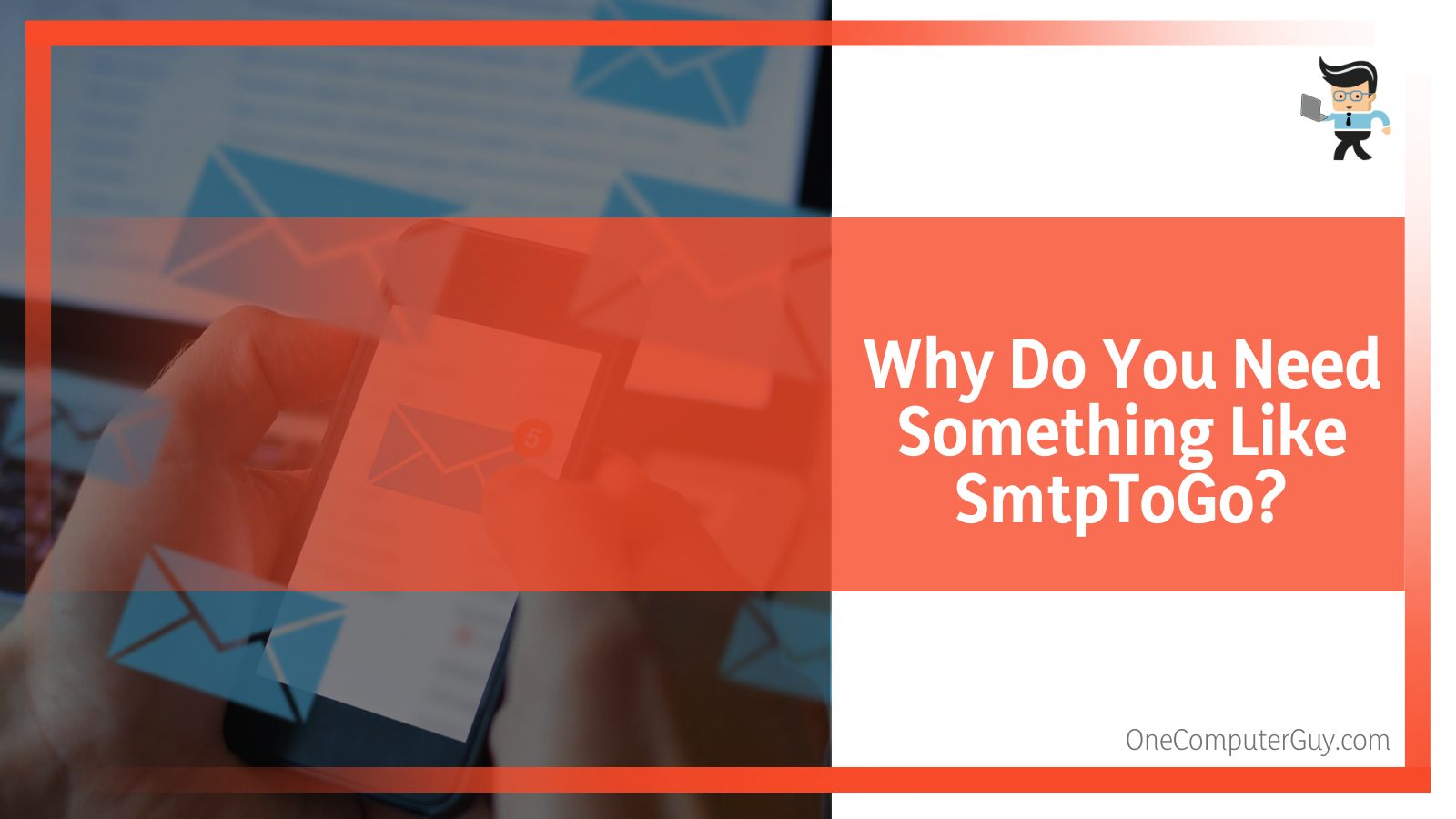 Another issue is that many people will report outreach emails as spam. If you send too many and they get marked as spam frequently, you can impact the integrity of your email account. This means that your personal or professional emails may go right into the spam folders of your recipients.
Of course, there is also the issue of privacy. Sending an email to many people is often a privacy risk and could actually bring legal trouble to your business as you reveal sensitive data such as people's names and email addresses.
When it comes to the emails themselves, there are other issues. With a mass mailing from your webmail application, you won't be able to personalize the content. With a system like SmtpToGo, you will be able to inject names, personalized offers, and images that are tested and monitored.
You will be able to see what emails work and what emails don't. With most mass email platforms, this will be done through statistics or data on things like clicks, open rates, read time, and more.
Your marketing team will be able to use these statistics to build stronger email campaigns that get results.
How Can SmtpToGo Help?
Email marketing is a great tactic, but it is something that needs to be planned in detail and evaluated for efficiency. To do this, you will need a tool that gives you what you need. SmtpToGo is one of the best professional email marketing platforms to use.
It focuses on keeping the information of email recipients private, which protects you. It is also a really good option for those who need good results. You will be able to see, in real-time, what your emails are doing. Your marketing and advertising teams will be able to look at those statistics and pivot almost immediately. They will be able to make educated decisions about the effectiveness of their verbiage, images, and overall campaigns.
SmtpToGo supports thousands of emails per month with a full suite of tools, including templates, analysis, A/B split testing, unsubscription management, bounce management, automatic email sending, planning ahead, and more.
SmtpToGo uses servers at ServInt, which is one of the fastest data networks and one that you can trust. Some of the other email management platforms are known for going down or causing issues with security and reliability, which is never a good thing. It has a good infrastructure that will keep on going, no matter what is going on in the world.
The thing you need to know about SmtpToGo is that there are different levels of usage. You can get different accounts to meet your needs and fit into your budget. Each one has some positives and some negatives, so be sure to consider each one before making your decision. You can always change if something isn't working for you.
Benefits of Smtp2go
There are many benefits to choosing an email platform, including SmtpToGo. Of the options available that you can trust, SmtpToGo is by far the easiest to use on different devices and platforms. The remote access is something that you will appreciate, especially if you are working in different offices, travel for work, or work remotely.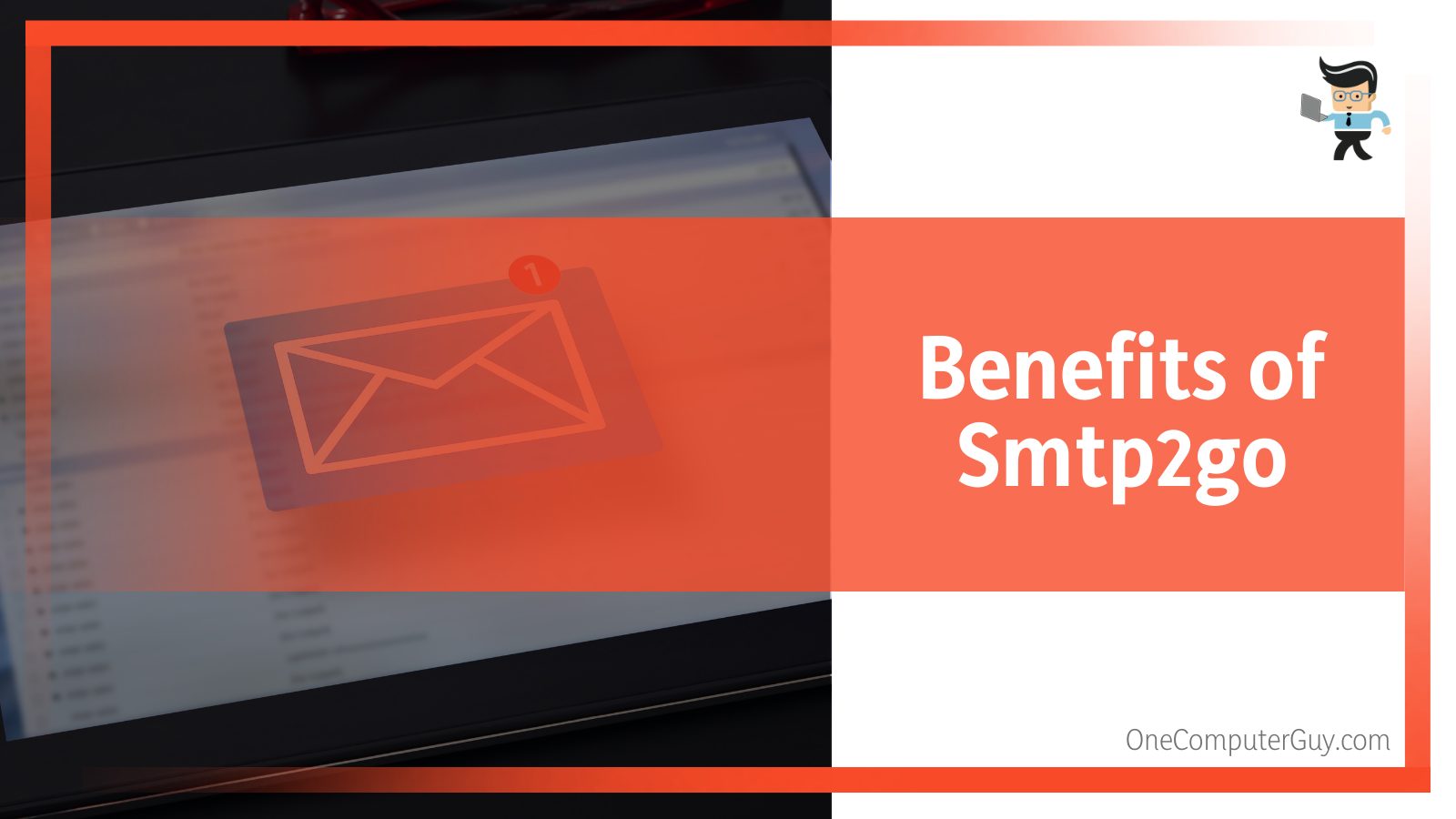 Another benefit is that SmtpToGo provides extremely good security. Emails are sent to people, customers, and potential clients without security leaks. You won't have to worry about lawsuits or backlash for people who don't want their information sold. While something could always happen, there haven't been many issues in over a decade of usage.
SmtpToGo has helped many companies, of all sizes, reach their customers regardless of their time, budgets, or locations. It supports a great platform that may take a little bit of time to learn, but it will be worth it to take that time.
What Is Included In A Free SmtpToGo Account? What Will I Get If I Pay?
If you want to try out a free SmtpToGo account, you can send up to 1,000 emails per month and an hourly limit of 25 before you verify your domain. While this isn't a ton for some people, it is enough for you to get a taste of the system and to see if it will work for you.
Every package will have different options on the number of email addresses you can store, the number of people you can send to per day, and how many templates you can have.
How To Sign Up For SmtpToGo
One thing we have noticed in the past is that email marketing platforms make it overly complicated to sign up and get access to their suite of tools. With SmtpToGo, registration seems to be much easier. The wizard will take you through the process and explain every decision you are making. While you should still take some time to work through everything, it won't be as hard as it is with some other platforms.
You will have to make a choice whether or not you want to proceed with a free account or you want to pay. Often people will start with a free plan and then move into one of the four plans that are offered. For payment, you can either pay on a yearly basis with a discount (you get two months free) or pay on a monthly subscription.
You can pay with almost all credit cards. You will even be able to pay with PayPal, AliPay, or AmazonPay. You should note that there is a full-money-back guarantee if you complete a customer complaint within the first thirty days. Looking through reviews of those who have gone through this process, they have gotten their money.
While set-up doesn't take all that long, you will need to take some time to really get the most out of SmtpToGo. You will need to enter a lot of information, including your SMTP details. You will need to use an email client that employs these servers, which include: Apple Mail, iPhone, Android, iPad, Thunderbird, Exchange Server, Microsoft Outlook, and a few more.
How To Get The Most Out Of SmtpToGo
One thing that I appreciate is that if you do have trouble with finding this information, you will be able to get help almost immediately.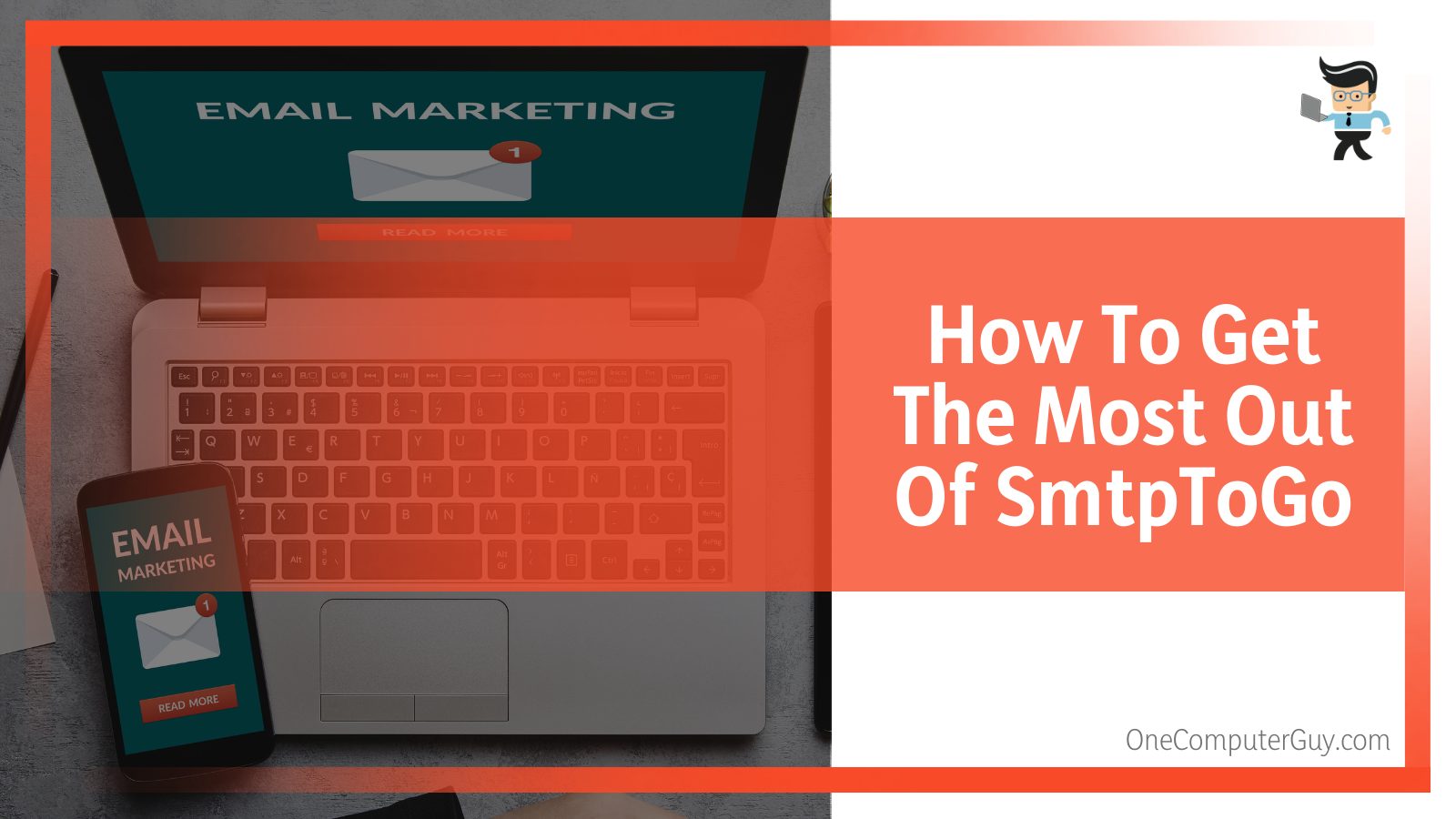 To get the most out of SmtpToGo, you will need to reach out to help as often as necessary. Feel comfortable doing this and make some connections with certain agents so that you can get some insider tips and help.
What Makes SmtpToGo The Best Choice?
SmtpToGo has many dedicated servers that make this one of the most reliable email platforms available today. Unlike other platforms, there have been very few bugs and downage issues that will stop your emails in their tracks, and maybe even make it impossible to send them.
You will also be able to use SmtpToGo wherever you go because it has one of the best web-platforms that you can access from your phone. If you need to check numbers while sitting in traffic or show analytics while in a meeting, you can do it.
What Have Actual Users Said?
Of course, there is nothing that explains the use of SmtpToGo better than those who have been using it for a long time. You want to think about what people who have loved the email platform have to say about it and those who don't like it. Your experience is likely to fall somewhere in the middle, as it is with almost every other product out there.
You can always go to the SmtpToGo website to read some of the reviews that they want you to see, but remember that those are purposely put there to help market the product. You will also have to look at reviews on other platforms to see what they have to say.
We've looked on social media, websites, professional discussion boards, and more to see what everyone else has to say, hoping that we will find some consensus of the "truth" there.
Here is what we have found:
People believe in the customer service. One overarching benefit people have found is that when they do reach out for help, they get it quickly. SmtpToGo has 24/7 customer service, so you will be able to get your questions answered no matter where you are in the world. They also believe in the service.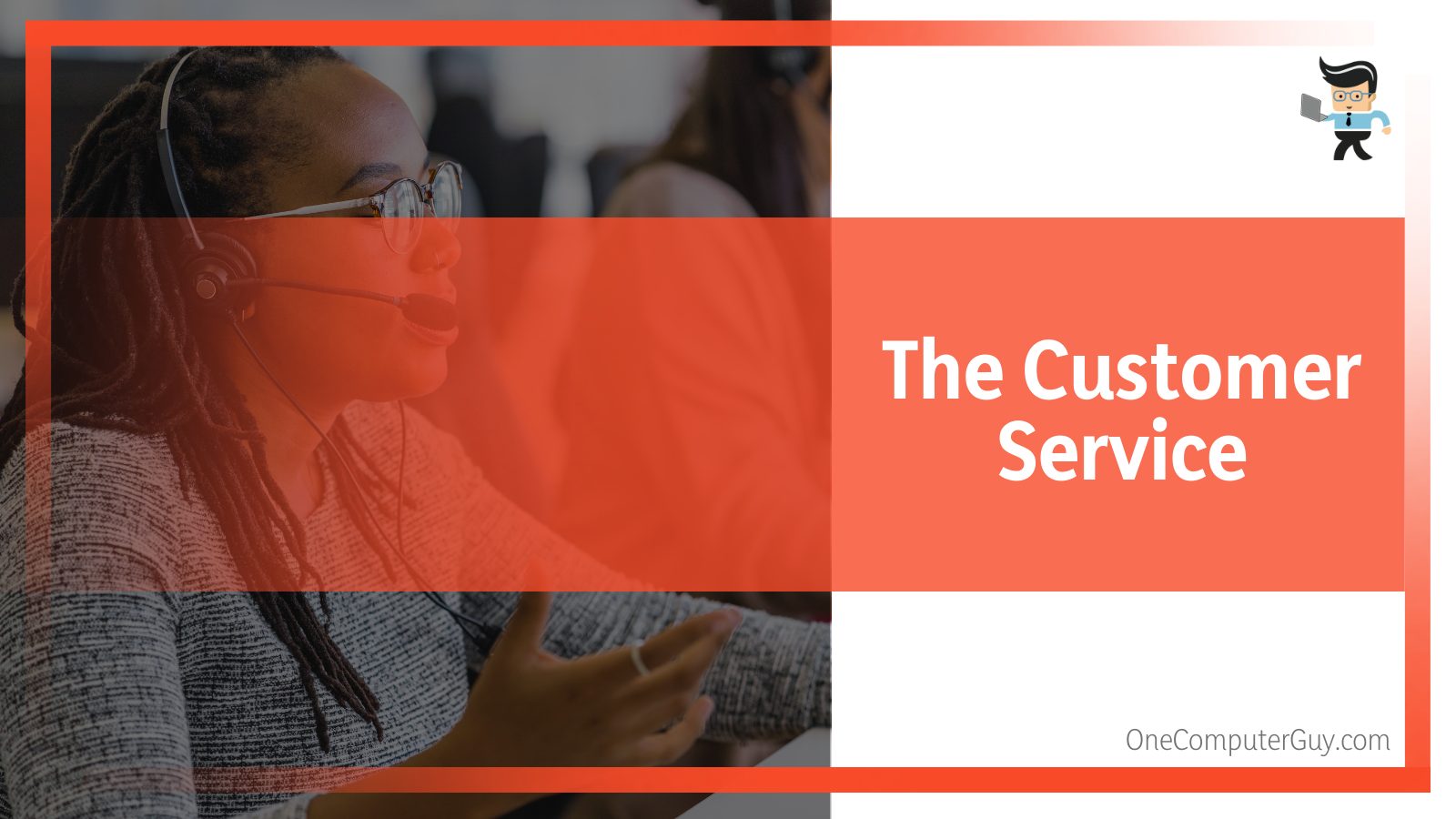 Most people have been complimentary when they talk about the service they get. There are always going to be some bugs with email platforms, but this one seems to have fewer issues than other platforms. People have noticed that they are getting more successful deliveries, fewer bounces, and more effective campaigns.
Most people think it is easy to use, once they get started. Learning a new platform is never going to be an easy experience for everyone. However, setting up the software and getting your first email sent out is easy. Some of the other tools and metrics are a bit more difficult to figure out, but once you do, everything comes naturally.
The additional security is lauded. Many people appreciate the fact that there is extra security. It is an issue that we are all going to have to face at some point, as the world likes to sue really quickly. Additionally, the security system helps to eliminate spam, flag any issues, and protect your reputation. You do not want to get hacked or have a cyber attack.
There are some alert issues. Some customers have complained that there aren't great alert issues if there is something that goes wrong. For example, if your email doesn't get sent for some reason or a lot of people bounce, you won't know unless you go into the system. This doesn't happen all that often, but it may be something that you need to address immediately if it does.
Some people think it is too expensive. Some users have mentioned that the upper tiers are a bit expensive for what you get, especially in comparison to some of the other platforms out there. You will need to make that decision for yourself.
A few didn't like the templates. There were a few reviews that mentioned they didn't like the available templates. While you can make your own, some people don't have that capability.
Most people liked SmtpToGo and didn't have too many issues. There are many, many long-term clients who have used this platform to grow their business. Remember that with a free plan, you will be able to work through the program and see if any of these negatives will be enough to put you off of paying for the service.
Overall, SmtpToGo is a great email platform that will help you to change the way you do business and send out emails. While there are some other good options out there, it will be able to beat some of these features. Remember that the more you use any email platform, including SmtpToGo, the more you will get out of it.