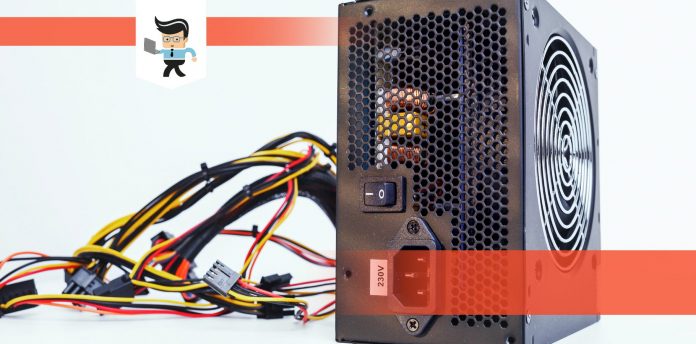 The Internet gives many small micro ATX case reviews. There are also hundreds of available products from which you can choose. Selecting the right small micro ATX case for your rig is essential. Whether you are a professional gamer or building a PC, size is critical.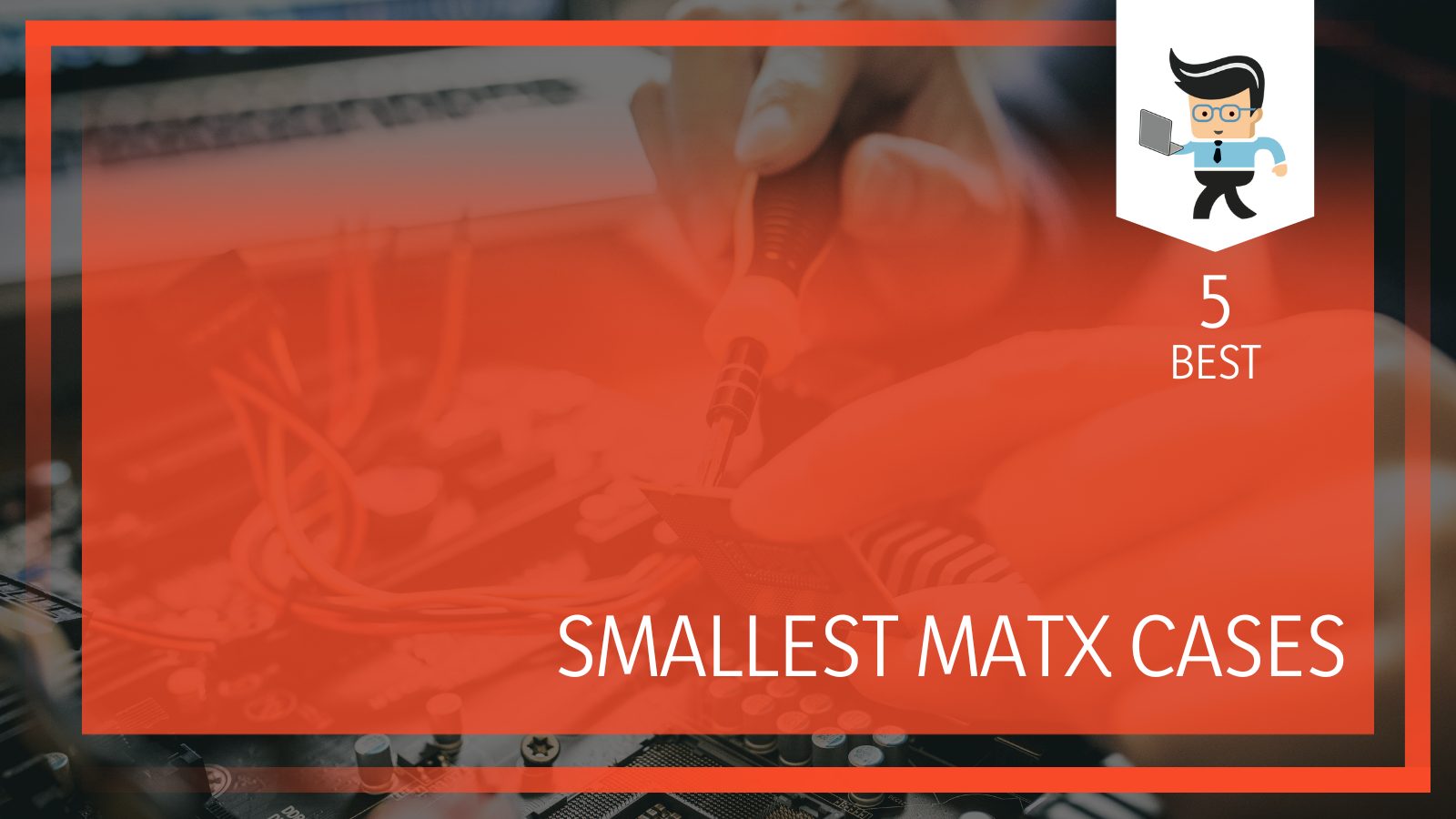 Products Key Specifications
5 Smallest MATX Cases in 2022
Pros:
• Thick steel construction
• Easy side and top panel removal with thumbscrews
• Side window for component visibility
Cons:
• Not enough room for two cooling radiators
• Questionable sideways orientation design
• No space for optical drives
The Corsair Carbide Air 240 Compact Micro ATX case is perfect for performance PCs. It boasts excellent cooling performance. Two Mini-ITX 240mm radiators with a dual GPU Micro-ATX setup are inbuilt in the case. You'll find fans at the front of the case, which adds to the cooling. This feature is beneficial for those who covet a stylish case that can keep its components cool.
Most of its main internal components are steel, but other areas are made of rubber and plastic, for instance, storage drive trays and panels. This construction means that its mainframe is sturdy and will last a long time.
The left section holds the motherboard, and four expansion slots protect it. This protection is possible via a swing-plate locking system towards the rear.
The Air 240 has lots of room in the interior, with two separate chambers. One chamber is for the motherboard, CPU, and graphic cards. The other compartment holds SSDs, 3.5" mechanical drives, and the power supply. This design allows an unobstructed airflow to the hottest internal parts of the PC. This way, your case will not overheat.
A window in the left panel exposes the hot components. This area contains mesh-covered vents to assist in the cooling of the CPU. The right chamber also has vents for the power supply and storage bay areas.
The cube-shaped case comes in only two colors, black and arctic white, with a side-window completing this look. This feature is excellent for powerful air or water or cooling configurations.

The front panel has all the necessary ports, jack, and buttons. There is easy connectivity with front panels, USB 3.0 ports, a mic, and headphone jack, power and reset buttons. The Air 240 can sit in either a horizontal or vertical position on your desktop. A neat touch is that you can rotate the magnetic Corsair emblem to match the case's orientation.
The Corsair Carbide Air 240 case is a dependable option. This eye-catching PC case contains excellent cooling properties. It comes complete with a full side window and hosts an entire layout for airflow and cooling. We recommend this case for PC enthusiasts and builders who enjoy getting good value for their money.
Pros:
• The case is sturdy and well-built
• Excellent ventilation and cooling options
• Unique cube shape
• All panels are removable
Cons:
• Plastic tabs on the front panel break easy
• It is a bit on the heavy side – 18 lbs when empty
The Cooler Master HAF XB Evo Matx case is ideal for enthusiasts and gamers. It can work as both an HTPC case and a LAN box. It allows you to put your storage and power supply on the same level at the bottom. Above this, you can position your motherboard and other components.
The Cooler Master case has a front panel with two USB 3.0 connectors and its standard audio ports. Enclosed are a traditional power button, reset button, microphone jack, and headphone jack. This case comes with drive bays slots that are detachable. Also included are two X-Dock bays that make it possible to swap hard drives in and out.
The case has removable dust filters on the bottom side. There are also two durable 120mm fans included for powerful airflow and adequate air cooling. If you like, you can upgrade these fans to 140mm ones. This option would be beneficial for you to prevent overheating issues.
While a few parts are plastic made, the rest of the case comprises thick steel. Thus, it's durable if it ever has to make any surface contact. You can rest in the certainty that it will last a long time. In the top area, there is space for a large radiator and an advanced liquid cooling system.
A removable top panel allows you to install a large 200mm fan on the mesh grill if you choose. If the fan is not an option, a 180-mm cooler for the CPU can suffice. You can even have the top removed and install a taller CPU cooler, as tall as you like!
The chassis is perfect for users who need to remove and reposition often. The motherboard, located at the top, is removable. The panels at the side are also removable, and they have robust handles and large ventilation areas. By moving around the side panels, you can test their strength to prove the case's sturdiness.

The ventilation area is a nice feature because it exhausts some of the video card's heat. Plastic tabs that run along the edges of the case make it easy to remove the front panel.
The rear of this case is standard, with two added benefits. These benefits are:
• the extended power supply mounting bracket
• the radiator knockouts.
The protruding power supply bracket allows more space for you to manage cables inside. The radiator knockouts show that installment of a radiator is possible.
The HAF XB EVO is functional, and its build quality is excellent. This case allows space for all necessary components, and it is the perfect option for PC enthusiasts who are looking to build a more moderate system. There is a fantastic mix of style and functionality.
Pros:
• Powerful and noiseless
• Unique filters
• Excellent ventilation
Cons:
• Ports are loose and stop working after a while
• The material is of low quality
• The cooling procedure is not up to the mark
The Cooler Master MasterBox Q300L is an entry-level MATX/MITX chassis. It comes with some great features. Looking at its size, it is not evident that it supports a standard ATX PSU. It is small in size but exceeds performance, modularity, and thermal performance. In a lineup of its brand, this case is a straightforward option. It is an excellent choice for gaming.
The side panels can rotate into six different positions. You can control this rotation using the three options on the sides of the case. If you wish, you can install fans at the front, top, or bottom. The case's orientation is also changeable. You decide which setup best suits your system. Its internal build is visible through the full-size transparent side panel. It is a small Micro ATX case with GPU.
Due to the cube-like design of its frame, this chassis stands out from the rest. It has a transparent side panel that offers transparency and a full interior view. This ideal gaming case has adequate space behind the unit's motherboard tray, which helps with cable management and accident prevention, and gives it a perfect look. There are no messy wires or setups.
This case has a Flip Magnetic Design dust filter that sports an open perforated top, bottom, and front. This filter allows air to flow through the unit with full power and little or no noise. There is adequate cooling, and it gets rid of the problem of dust trapped in the frame.
There is an option of having the case upright or lying on its side. Regardless of the position you chose, cooling is not interrupted. The installment of a 120mm fan makes this possible. In essence, it will sit wherever you choose to put it.

Space within is adequate to fit all components and hardware. Towards the front of the interior, there are two sets of SSD mounts on the motherboard tray. The rear of the motherboard tray features a 3.5″ adaptor. The case can also house CPU coolers up to 157mm.
Mixed with beauty and affordability, the Q300L is an excellent choice for office and home use. Yet, there is still room for improvement. Still, the size might be small, but this case excels in functionality and performance. An excellent choice for gamers, and it will not hurt your pocket.
Pros:
• It has a sleek and compact build
• It contains a pre-installed LED fan
• The case can sit whichever way you like, horizontal or vertical
• Lots of room for extra fans
Cons:
• Not the best cable management
• Viewing windows are plastic and not durable
• No noise-absorbing materials
The Thermaltake Core V21 is a low profile MATX case that offers a fast and reliable swap solution. It allows game enthusiasts the option of upgrading their systems. Its cubic shape will enable you to rearrange the panels and cooling to your liking. Stripping the chassis is a quick and straightforward process. You just unscrew two thumbscrews, and that's it!
You can customize your case for an excellent viewing presentation. It can also accommodate a vertical or horizontal board on the motherboard. Its interior has enough space to hold a CPU cooler that is 185mm in height. It also has a 350mm graphics card and a power supply up to 200 mm long.
A fan at the bottom helps to extend the power supply. The Core V21 pushes an advanced cooling performance. This performance is possible via a 200mm fan found at the front. It enhances the reputation for which its series of cooling units are famous.
A huge window in the side panel enhances the case's beauty. It makes the inside visible. This case is unique as you can stack two chassis for more space. You can arrange the panels in any order while enhancing your customization of the case. A rotational Thermal Care Badge also rotates to match the case's orientation.
Most cooling occurs due to two 200 mm fans and an air cooler installed on the processor. One neat feature of the Core 21 is the option to install liquid cooling or a couple of extra fans. You can also install two radiators: A 240mm in the top and a 280mm on either side. The bottom has a mesh filter for the power supply. The bottom line is that installation of parts is simple. It comes with all the extra accessories to get it working.

The V21 is a beautiful case with an impressive design. It does not need anything more to make it functional. Being able to move around the fans and the panels is a fascinating privilege. Modular upgrades to the case's system are possible. This feature is remarkable.
This case is an excellent choice if you are a PC enthusiasts who is planning to make a simple configuration. The power supply boasts excellent capability and promises superior performance.
5. DEEPCOOL MATREXX 30, MINI-TOWER, M-ATX/MINI-ITX
Pros:
· Tempered glass
· Amazing airflow
· Good looking RGB fans
Cons:
· paper-thin steel
· No instruction or manuals included
Many people consider the DeepCool Matrexx 30 as the most compact Micro ATX case. Its design makes it ideal for gamers that are looking to build a small gaming PC. Tempered glass enhances the look of this case and makes the inside visible. Its structure is compatible with MATX and ITX motherboards. This case is perfect for gamers looking to build a small gaming PC.
Its honeycomb looking front intake supports a 120 mm radiator/fan in the front. There is also a 120 mm black fan in the rear, all for excellent cooling.
The interior of this case can fit a Micro-ATX or Mini-ITX motherboard. An ATX power supply and adequate storage options are also part of the build. This chassis is small and compact but with more than enough capacity.
This case is compatible with graphics cards up to 250mm, and its back panel ridge provides 14.8mm of extra space for efficient cable management. The top panel contains USB ports, a headphone jack, and a switch for easy connectivity.
USB ports, a headphone jack, and an access switch fit into the top panel of the Deepcool Matrexx 30.
The DeepCool Matrexx 30 case is both efficient and attractive, and made for PC enthusiasts and builders. It is light and sturdy, with good cable management possibilities. You can work with this chassis quite efficiently, and for the low price, this case is quite a steal.
Buying Guide
Benefits of the small micro ATX case:
If you're building a gaming rig, you need to pick out the perfect case to house all your hardware. Micro ATX cases have gained popularity among gamers and professionals alike. This popularity is due to its affordability, versatility, and efficiency. The size of these cases is the most attractive feature.
Micro-ATX CASE: What is it?
It is a computer case designed to house a Micro-ATX, aka mATX, motherboard and its components. Micro-ATXs manage the internal workings of the computer, enabling it to operate safely and effectively. Integrated power supplies, cooling systems, and other factors enhance the case's performance.
What are the benefits of this product?
Why is this product useful?
Here are eleven (11) benefits of the small Micro ATX Case:
1. Micro-ATX cases are small enough to be a perfect fit for your setup
2. They provide the best chassis for both casual and hardcore gaming.
3. MATX cases deliver a unique balance of power and convenience
4. They can deliver a cutting edge-performance, which will give you the edge over your opponents.
5. They come with excellent inbuilt power supplies, cooling systems, and cooling options.
6. Some have options for switching around panels and fans. This option works well to lessen noise and for increased ventilation.
7. There is more room between components.
8. Gamers can create a balanced system, which gives excellent performance without giving up space.
9. Better customization when building from scratch
10. A large variety of cases and lots of options to choose from
11. Their design ranges from sleek single colors to tempered smooth glass. They come in shapes such as slim tower and cube
Who will enjoy this product?
The two types of users that will benefit most from the Micro-ATX cases are gamers and enthusiasts.
Gamers will benefit because the case offers the best of both worlds when it comes to gaming setups. They take up less space and provide enough room to house large GPU setups, among other components.
Enthusiasts and PC builders will have their share of delight in this product as well. The cases allow easy access to the system components. It also allows more space to add other features for future upgrades.
Key features to know:
If you're not a tech-savvy person, you may have struggled to follow the information given above. Yet, we know that the last thing you want is to end up buying a PC case that is wrong for you. Fear not. We have you covered.
We've done all the hard work and prepared the following pointers you should note when buying a PC case.
The following factors are noteworthy. Please consider them before buying your next micro ATX case. It's essential to know what exactly you are seeking.
Dimensions
Before deciding on case size, you should consider your desk space. You do not want a product that will take up valuable space on your desk or in your room.
If you have a small desk space or several monitors, you should consider a slimmer model. Also, ensure that your case has enough space to handle all the equipment you want to install.
Weight
Micro ATX cases vary a lot in weight. Some can be bulky, and others can be lighter. The ones that comprise metal and glass weigh more than those made of cheaper materials.
It is essential to choose a case that has the right combination of sturdy and fragile parts.
Audio-out Ports
Do you plan on plugging in USB flash drives often? Then you should consider an option that includes USB 3.0 with the front panel IO. With this option, it's less fuss to position yourself when plugging in.
Fan size
Airflow may not be a big priority with a smaller case. Why? Because smaller chassis produce less heat than bigger ones. It is still essential to keep all your parts cool for the best performance. Note well that without good airflow, your components may overheat, causing damage.
Motherboard Compatibility
Any case will not go with just any motherboard. You'll need to search for the right one. Please keep in mind your form factor. ATX cases support full-size motherboards but are not too big and bulky. The size of your case will determine the size of the motherboard.
With the market being so saturated with micro ATX, making a decision will not be easy. You want to ensure that you choose the best and smallest micro ATX case. Our reviews make this a simple choice for you.
Read our recommendations as we guide you. We are sure that you will make your choice based on what you find most important. Take a look at the table, where we've highlighted and compared the product specs for the five best smallest MATX cases to assist you.
Frequently asked questions:
What is ATX?
ATX – Advanced Technology that specifies the configuration, size, and shape of motherboards. It means that the particular case can fit the components of the ATX motherboard.
Micro ATX vs. Mini ITX – Which is Better?
It's almost a no-brainer to go for a micro-ATX for personal use. It's the right choice for enterprise and consumer desktop applications. The mini-ITX form factor is better for industrial and embedded applications.
The micro-ATX has higher power and expansion than the mini-ITX. Thus, it is a sure bet if your space restrictions aren't too strict. Use micro-ATX if there are no features specific to the mini-ITX form factor that you need.
Can a Micro ATX motherboard fit into an ATX case?
Yes! These small micro ATX motherboards can hold expansion cards and a CPU. You can fit a Micro ATX motherboard into any MATX case.
How many fans in total do I need in my case?
Experts suggest that you buy at least three fans. Some cases have fans included as part of their package.
Is the micro ATX worth it?
Yes, it is! It's worth it because of the RAM capacity, PCle slots, and all the other exceptional features.
Can I fit a full-sized GPU into my case?
Yes, you can! Most full-sized GPUs (10 inches or shorter) will fit into most Micro ATX cases, often with room to spare. But find out what your case's clearance is before purchasing a GPU, as some longer ones may not fit.
Will my components have adequate cooling?
If you go with any one of the cases on our recommended list, yes, you will have enough cooling.
What is the Smallest Micro ATX Case?
The answer to this question is simple. It is the one that provides complete compatibility with your form factor. i is the smallest containment zone for your system's components.
The Carbide Air 240 is Corsair's smallest micro ATX case with GPU to date. It measures 15.6 inches (H) by 10.2 inches (W) by 12.6 inches (D) and weighs 12.13 pounds. It is also the smallest case on this list.
This case supports both mini and micro ATX motherboards and comes with three 2.5″ and 3.5″ drive bays. You will find spaces to mount two 120mm fans at the top, bottom, and front. You can also install two 80mm fans at the back and one on the right-side panel.
Conclusion
Did you find the smallest case for you?
The variety of small ATX cases is high on the market. There are also hundreds of products available from which you can choose. And new ones are always being launched. Whether you are a builder or a PC gamer, a small case is always better than a bulky one.
In conclusion, your decision comes down to one thing: choosing the product to suit your needs best. You, making a choice that will express your unique style. Whatever you choose, consider your options. Choose a case based on what is most important to you. And finally, enjoy your handiwork.