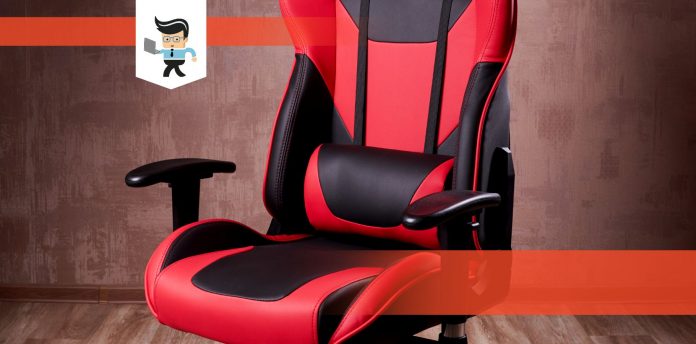 What comes to your mind when you come across the Opseat vs. DXRacer gaming chair debate? For many enthusiasts, both brands have done excellently well to produce quality chairs that will make life easier for any gamer. However, that does not necessarily make them the best choice for you, especially when we all have individual differences and preferences.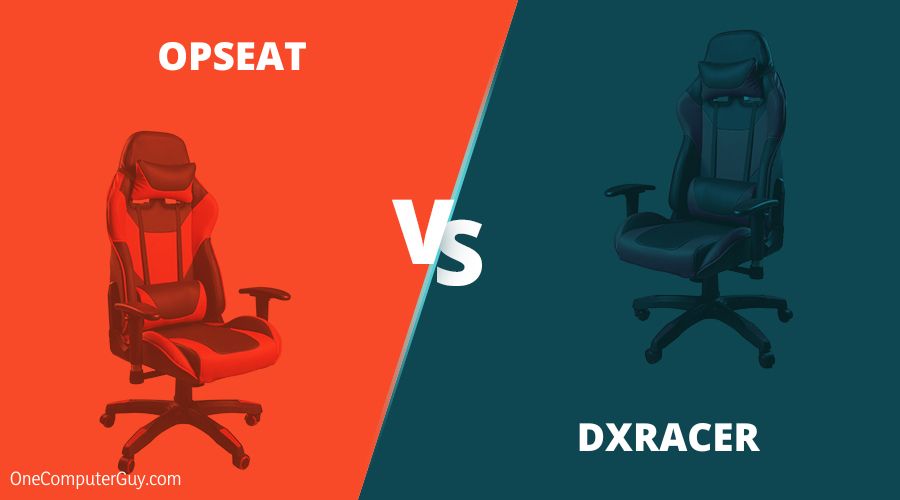 We will shed more light on these and offer insights to help you decide the right as we proceed with this article. Read on!
Product

Key Specifications

Master Series Grey

-Brand: Opseat

-Material: Leather/Synthetic

-Weight Capacity: 300 lbs

-MAX Recline/Tilt: 180-degrees

-Brand: DXRacer

-Material: Foam/leather

-Weight Capacity: 200 lbs

-MAX Recline/Tilt:
DXRacer vs. Opseat: Which Gaming Chair Best Fits Your Style?
There's no gamer out there that's not concerned about quality tools or items to boost their craft. Part of that has the best chair to sit and operate from. Selecting the best takes time a sense of direction provided by some reviews. That's because there are many brands out there.
Two of the best include DXRacer and Opseat brands, as they both produce great lineups or chairs that supply comfort and adequate support. In particular, DXRacer has chairs equipped with a wide range of specifications. In line with that, before settling on either here, you have to go through this review.
Gaming chair comparisons like this one show brands that are famous in the gaming community. They're both known to provide a suitable option for prolonged sitting. Apart from the visible logos, they share some similarities and some key differences. For example, DXRacer and Opseat feature a steel base, swivel, and top-quality leather.
For Dxracer chairs, they often come across as the best in the business. They have specific features and are famous for the most adjustable features around. Some of them include supportive elements like headrest, lumbar pillows, and padded armrests. No wonder the brand's lineup has a more high-end budget feeling to it.
For backrests, both these chairs will give you a base to balance on and protect your spine. Overall, both offer ergonomics and a sleek design to fit your gaming rig. Moreover, you have ideal weight support on both sides.
A closer look at both brands and the chairs here will help you make a better choice.
Pros
• Nice design
• Durable materials
• Advanced customization
• Premium comfort
Cons
• Heavy
• Questionable quality on some models
This chair comes with an excellent design you can put behind any chair. The Opseat's Master series gaming chair is comfortable and supportive with a premium feel. It also has a racing-style bucket seat design to add to the decor in your home.
– The Design
The look of this Master Series chair is very nice and covered with High-quality PU (synthetic) leather. Besides that, the covering is perforated for good breathability. It's a chair modeled after a racing car seat design and will integrate well with your gaming gear.
The contour of the seat and strength of the chair extend away from the metal base. Opseat's used a cold-molded foam for the cushions, which are supportive and comfortable. Added to that, you'll get ergonomic lumbar and neck pillows you can attach to the chair through nylon elastic straps.
– High Back Specs
Among Opseat gaming chairs, this one is a high-back chair. As such, you can tell it will have some weight attached to it. The chair weighs about 51 lbs for overall suitability and durability, thanks to a full metal frame. That's a reason why it can support a max weight limit of 300 lbs.
There's a reliable Class IV pneumatic gas lift to enhance convenience and operation. Setting up will take under an hour to achieve a natural angle. Once you understand where the machined screws go, the process becomes straightforward.

– Adjustable
You can make more adjustments thanks to the adjustable seat height and 12-degree seat tilt. Also, you get a four-direction armrest and a 180-degree recline back. That way, you can take a much-needed rest after gaming for long hours. The best part, you have an Opseat warranty for this chair.
This Opseat Masters Grey chair will fit gamers who prefer a great combination of strength and comfort.
Pros
• Solid and flexible leather cover
• Customizable parts
• High-density foam
• Included lumbar cushion and headrest pillow
Cons
• Somewhat tricky to set up
Many gamers' idea of DXRacer gaming chairs includes a clean style and terrific capabilities. You're not afar off if you feel the same because Dxracer is one brand with some of the best chairs out there. This particular chair comes in multiple colors you can choose from. Besides that, the fabric and covering suggest that it's an excellent long-term investment.
– Universal Use
Whether you're a gamer or chair enthusiast, you'll want one you can use anywhere. This chair comes with a unique style suitable for all kinds of your environment and occasions. As such, it's a real possibility to use them in the home, offices, and for gaming. Across all uses, you'll find that it provides a comfortable vibe.
– Strong and Steady Foam
There's a comfortable molding foam embedded in the chair and converting the metal frame. It provides an ergonomic and high backrest filled with quality foam. Also, the elastic leather cover so that you can have the best support. To that end, your head, back, and hips will have the support and protection they need.
– Swivel and Recline
As with top-quality chairs, you'll want to turn and twist while seated on this chair. Thankfully, you can do that on the 360-degree swivel base. It also includes adjustable armrests, tilt-rocking technology, and adjustable height. Also, users get an adjustable angular backrest.
Things are a bit different for the reclining backrest. However, you can recline the chair between an angle of 90 to 135-degree. The backrest element is easy to adjust and allows you to sit or lie down anytime.

– Compatibility and Suitability
If you weigh up to 200 pounds and measure about 6 feet in height, this chair will fit you. Moreover, there are 3D adjustable armrests to meet your arm length requirements. As such, it will match many different body shapes and sizes. It's one DXRacer chair that cuts across many users and uses.
If you want a sturdy option with high-density foam and recline angles, this chair will suit you.
Opseat Master vs. DXRacer Racing Chairs: Head to Head Comparison
The main difference between Opseat and Dxracer is, Dxracer is more adjustable, has thicker padding and takes a lot of pressure off, while Opseat has 4D armrests but has a limited scope of movement.
Adjustability
For adjustability, the difference between Opseat and DXRacer chairs appears minor. However, the fact is that you can make more adjustments on the DXRacer. Sure, Opseat has 4D armrests but has a limited scope of movement. On the flip side, you've got 3D on the DXRacer that matches your arms requirements.
Both of them have a swivel base capacity thanks to a rather heavy base. However, you can recline both to relax and assume a more comfortable position.
Durability and Stability
Durability is an important feature to consider anytime you have a gaming chair in mind. As such, you have to look towards the ergonomics, materials, and frames on offer. Both of these brands and their chairs here feature metal frames.
A metal frame contributes to a comfortable seating position and the durability of your chair. You'll enjoy more stability and get to the game for longer sessions. They both also feature durable coverings over the frames.
Padding
The DXRacer Racing chair has seats that come with thick paddings inside. Also, lumbar pillows and headrest pillows are included. You get a foamed back and seat that provides support and cushions your body. They both indeed offer quality foams and paddings, but we have to settle for the DXRacer Racing.
Base
We've mentioned that both the DXRacer and Opseat chairs here offer strong bases to support max weight capacity. It's all about functionality because they both make use of steel materials that provide quality and power.
They both have a base that won't scratch your surface and give off smooth-rolling mobility. With the base on the chairs, expect to use both for a long time yet.
Ergonomic and Supportive Design
DXRacer comes with a high-level chair thanks to a tremendous ergonomic system. However, we must state that both chairs are high-back designs. In line with that, they will fit a wide range of body types. For us, the DXRacer here posts more ergonomics and supportive design than its counterpart.
For example, you have additional lumbar cushions and Headrest pillows from this DXRacer. Along with the high-density shaping foam, the chair takes a lot of pressure off you. While other chairs similar to DXRacer give support, they don't do it like DXRacer.
Design
An essential difference between Dxracer and Opseat here is in the design. Opseat chairs fall into a more generic design category. As such, every other gaming chair offers many of the features featured here. However, they have taken some parts and made them their own. They have unique pillows and additional support for the head and back.
For DXRacer, such gaming chairs like the one here are for more high-end users. That's why more pro gamers use this brand, thanks to long years of production. Overall, they have a higher backrest and firm support.
Other Features
Both brands of chairs have other features you'll like. While they're not as fundamental to the chair's performances, it makes sense to have them. For example, they have rocking mechanisms and flexible tilt levels. Their weight capacities also differ, but they'll provide the right fit for many users. They also have height adjustment features to cope with varying users.
Conclusion
What choice will you make between the Opseat and Dxracer chair reviewed above? While the Opseat is a healthy DXRacer competitor, we feel it doesn't come close enough. Many top gamers and enthusiasts will pick a proven brand like DXRacer over an Opseat. That's because overall, DXRacer produces chairs high on ergonomics and aesthetic design.
In line with that, our review team concludes that DXRacer is the go-to chair between the two here, thanks to its fantastic ergonomic design and adjustable features.
If you want a chair built with a modern racing style and appeal, you can go for the one here. It also offers good quality, comfort, and other features that protect your body.