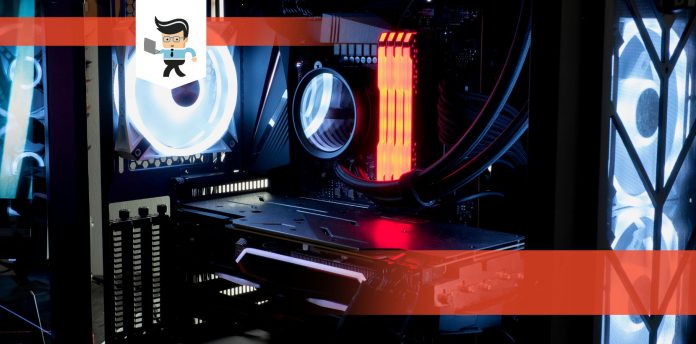 Our NZXT H500 vs. H510 comparison can be quite interesting as they both came from the same brand. However, both cases offer a premium build quality that's hard to miss at first glance, coupled with a solid outlay of attributes.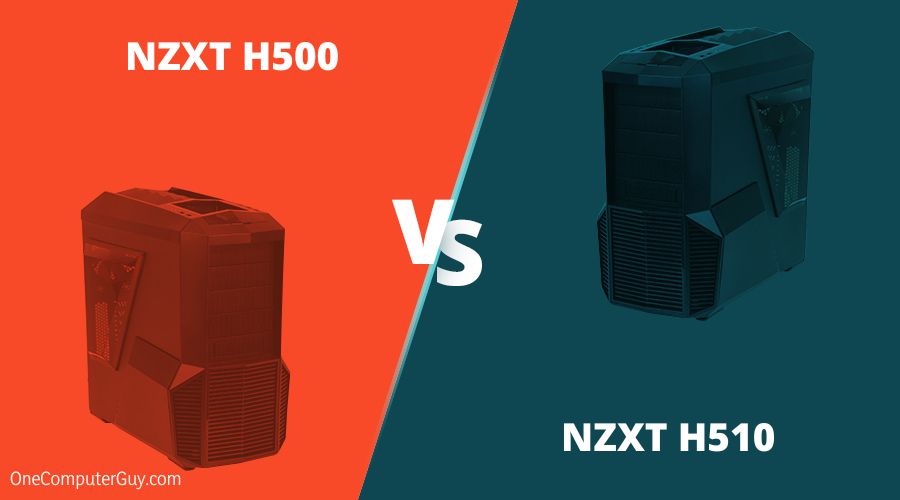 Our review team puts these attributes and specifications under the microscope to determine which one is best for you.
Outline of the Key Specifications
Products 
Key Specifications 
H500

Motherboard: ATX
Cooling Method: Water
I/O Ports: 2xUSB 3.1
Case Types: Mid Tower
Expansion Slots: 7

H510

Motherboard: ITX, Micro- ATX
Cooling Method: Water, Air
I/O Ports: Type-C, USB 3.1,
Case Types: Mid Tower
Expansion Slots: 7
NZXT H510 vs. H500: Head-to-Head Comparison
Whether you're after a recognized brand or a novice in the industry, there's no doubt that NZXT is a big name in the world of CPU cases. They often come recommended because of their consistent nature as an Ace manufacturer in the industry. That's why their products are consistently outperforming or giving competitors a run for their money.
NZXT is renowned for its premium build quality and exceptional engineering attached to many of its products. The features and specifications on the H500 and H510 are typical examples of the kind of products the company can provide. It also shows that NZXT puts in a lot of time and creativity refining each of its products.
With many users needing these cases for various reasons, we have chosen these two and pitted them against each other. As you read this article, you'll get a comparison between the two products and understand which one works best for you!
Pros
All-steel build in collaboration with Blizzard Entertainment
Excellent airflow
It has a tempered glass side panel
It's easy to manage the cables
Cons
The fan configuration is a bit lacking
You'll experience some dust and ventilation issues.
Having a collaboration with Blizzard Entertainment, the maker of Overwatch, says it all. That's why the entire theme of the NZXT H500 Mid Tower case takes after the color scheme of the Overwatch logo.
You'll find that embellished on the front with a bright light behind it. Also, the case is matte black with some orange highlights due to the logo. But if you're not a fan of Overwatch, the simple black and black/red variant seem normal.
– Premium Quality: Well-Assembled With Durable Materials
For all the clamor about what it costs and offers, the fact is that an all-steel construction makes it one of the robust cases in the market. With a durable case, you also get an engineered case designed to offer perfection. That's because NZXT ensures every bump of the case is placed inside so that users can enjoy maximum airflow all through the case.
Other durable parts of this product include a full-tempered glass side panel. That means you can showcase your entire RGB setup.
NZXT also placed pre-installed channels and Velcro straps to make cable management easy and convenient to give your build a clean look. Even if you're a first-time PC builder, you'll be able to do an excellent job just because of how convenient NZXT makes it.
– Convenient Cooling: Water-Cooling Ready
The NZXT H500 vertical GPU offers water-cooling that's compatible with AIO and custom loop configurations.
As a result, users can install a 280mm radiator in the front of the case. You also get two included AER F 120mm with this case, and the manufacturer also made it easy to install a reservoir because of the dedicated mount.
A minor drawback of this case is the configuration of its fans. You have one fan mounted on the top and one on the back of the case. It's not an issue, but it can seriously mess up your plans if you're looking to follow the most mainstream fan configuration.
The fans at the front do a great job as intakes while the top pushes out hot air as an exhaust. This way, there is enough room to add another fan slot (there are seven expansion slots available).

– Overview
If you're a fan of Overwatch, you're going to love the NZXT H500. Our NZXT H500 review shows this PC Case is one of the best cases the company has produced and can give you consistent performances.
Pros
Quality minimalist design
It comes water-cooling ready
Solid durable tempered glass side panel
It supports Mini-ITX, Micro ATX, and ATX boards
Cons
The placement of fans seem incorrect
The screws are too tight at times
When it comes to the NZXT H510 case, few brands can match the sleek setup and minimalist design. It's that good, and the product comes with a simple design that gives off a strong vibe when paired with the proper hardware.
NZXT's fine but thorough engineering gives users a modern style with solid colors on three sides of the case; the features are just as enticing. On the fourth side, you get a crystal-clear tempered glass panel that lets you flaunt the aesthetic appearance of your build.
– Build and Design: Top-Quality Minimalist Case
The NZXT H500 dimensions are much bigger, but this Mid Tower case comes in three variants – this particular H510, the H510 Elite, and the H510i.
Whatever colors you choose, you'll find that they're solid and fit the minimalist designs of this product. You could also opt for a color combination of black and red, which is excellent if your build features some AMD colors.
Just like the H500, this H510 makes cable management easy for any user. That's because when you buy it, you're getting the company's patented cable routing kit. It's the same kit you can use to pass the cable through the premade channels. That way, wiring is straightforward.
For quality features, there are I/O USB Type-C ports and tempered glass side panels with single screw installation and velcro straps to make wiring easy and intuitive. The Type-C port is further paired with a USB 3.1 port.
– Cooling Method: Streamlined Airflow
In this case, you get streamlined cooling with two F120mm fans included for optimal internal airflow, while the front panel and PSU intakes have removable filters.
There's also a removable bracket designed for radiators up to 240mm, which simplifies the installation of either closed-loop or custom-loop water cooling.
Compared to the NZXT H500 fan setup, this one also has fans installed in a weird manner because it isn't fixed in its case. However, it helps swap the fan out from an AER F120mm to a 140mm alternative. That helps out with the exhaust a bit.

– Overview
With the motherboard support from Mini-ITX, MicroATX, and ATX, you have a product that offers sheer quality. It will appeal to users who want a great design, minimalist parts, and a generally beautiful outlook.
NZXT H500 and H510 – Comparison of Top Features
The main difference between NZXT H500 and H510 is, H510 comes with a USB Type-C port and supports Mini-ITX and Micro ATX, while H500 only works with ATX.
The fact is that the difference between NZXT H500 and H510 isn't much. That's because there are more similarities since NZXT takes everything good in the H500 and enhances it in the H510. Let's take a closer look below:
Design
We can't seem to decide on the design and build of both cases, but there are two main differences between them. Firstly, you get a colorful and flashy design of the H500 compared to the minimalistic design of the H510. The second is to get the Overwatch version on the H500 case in line with the logo's orange color scheme.
I/O Ports
Another thing to note is that the H500 is less modern than its H510 counterpart when to comes to I/O ports.
The H500 has just one USB 3.1 port, while the H510 has the same but adds a USB Type-C port to the mix. With it, you're going to get faster data swaps from one hard drive to another with the high-speed transfer.
Even if a lot has to do with personal preference, the Type-C feature sure helps and adds to the other top-quality specifications of the H510.
Tempered Glass
The two cases also come with NZXT's traditional tempered glass panel. With it, users can enjoy the picture-perfect clarity they need when looking into the beautiful components loaded into the case.
Cable Management Tools
Another thing NZXT is popular for is its cable management. With these two cases, it's much easier to tuck or hide all the wires neatly and out of sight. Like every case under the NZXT brand, these two come with the proprietary patented cable routing kit.
Fan Configuration
Our NZXT H510 review highlighted how similar it is to the H500 in terms of fan configuration and placement. Our review team found that both fans had an irregular configuration, but it's fixable.
Further, the two cases have spades for about three intakes of fans at the front and a single at the top. You can also add one at the back of the case. What you get is decent airflow, and the dual setup could act as a great way to filter out hot air.
Motherboard Support
The two cases on review work well with ATX motherboard sizes. However, the H500 only works with ATX, while the H510 supports Mini-ITX and Micro ATX.
Conclusion: Which Case Is Better?
There aren't many differences between these two cases, but you could prefer either due to your personal preferences. Some people prefer certain features to others.
The H510 is the clear winner for our review team, thanks to its advanced I/0 ports, as the H500 only has one USB 3.1 port.
Also, the H510 offers water and air cooling instead of just the water variety on the H500. The H510 may feature a minimalist design but provides better overall value than its counterpart.