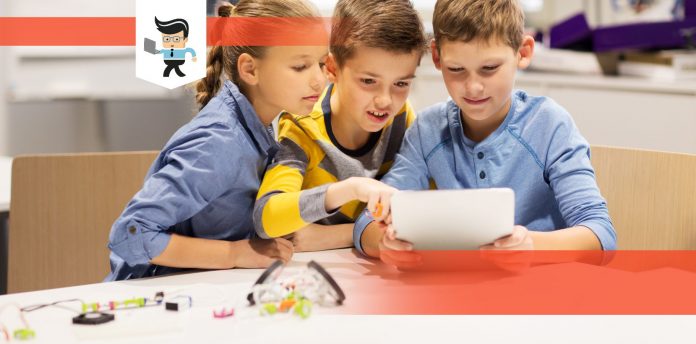 If you build your own computers, you may be looking for a Newegg alternative. Why? While Newegg has always been a company you could trust, they have recently made some changes that make it harder for people to get the quality and options that they need to build their dream computers.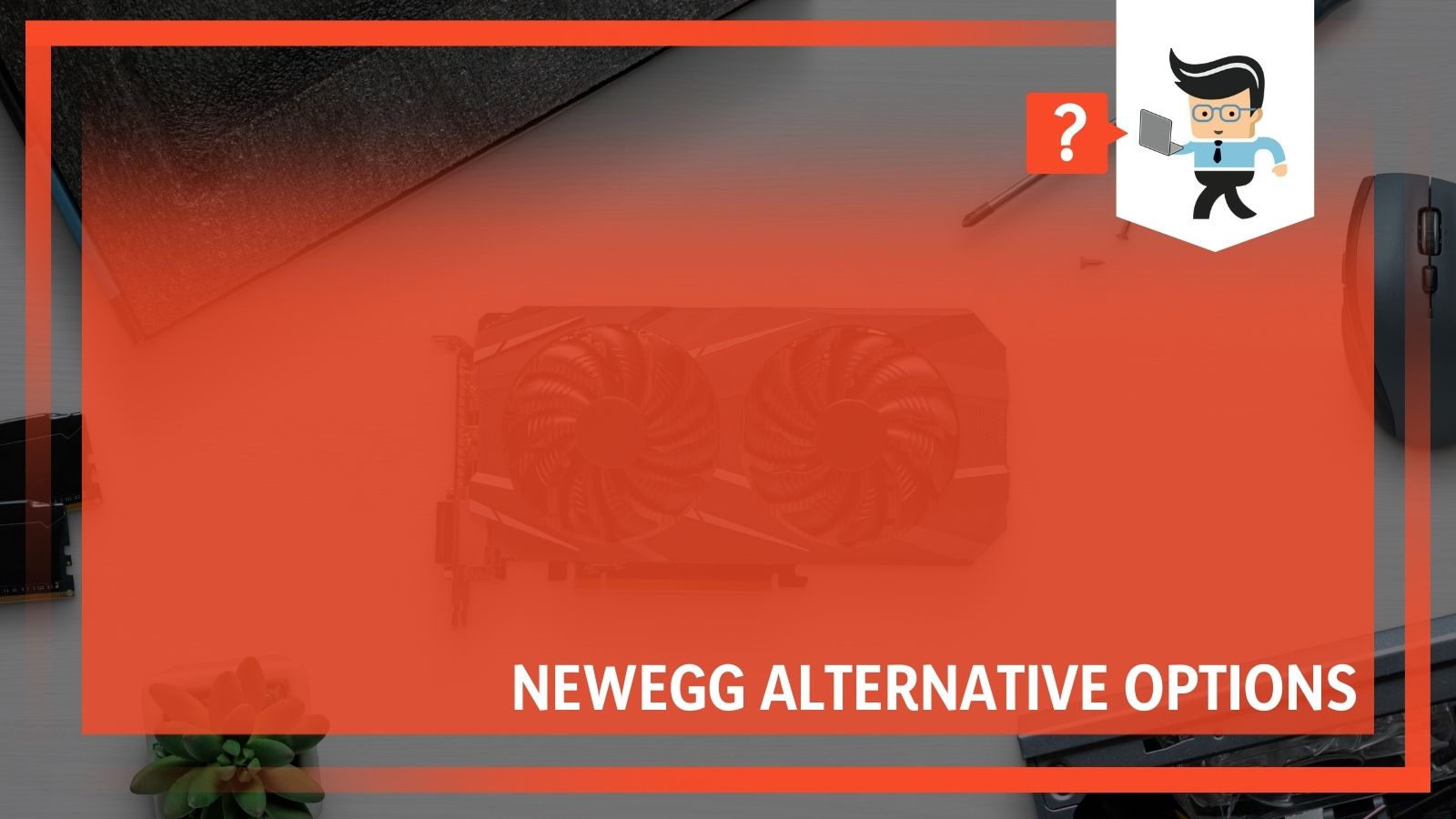 If you are looking for websites like Newegg, or even stores similar to Newegg, we have a complete list of options that we think you'll enjoy.
What We Looked For In Alternatives To Newegg
We've looked for reliability, trustworthiness, return policies, and availability of different equipment in our list. We've selected companies that we know you will be able to work with if something goes wrong.
As always, you should look through the reviews for yourself of the piece of equipment that you are going to buy. This will protect you and ensure you are getting something you really need.
Some of these sites do have items that are sold by individuals instead of companies. If you are going to buy from individual sellers on these sites, you should read the reviews about that seller.
Some of these websites will have return policies and buy protection from independent sellers, but some do not.
Need An Alternative To Newegg? Check Here
Newegg has always been an amazing place to get PC parts at a deal or just to get parts that weren't sold everywhere else. Nowadays, you have plenty of options that aren't quite a "marketplace" like Newegg has come to be.
Whether you are looking for an alternative because you just don't like Newegg's business practices anymore, or they don't have what you need, here are some of our top options:
Going onto the Tech Bargains website is a little bit like winning the lottery. You may find some small, good deals on a regular basis, but you need to be consistent if you want to actually get the bigger deals that are the best of the best.
Tech Bargains is a little difficult to understand at first because you really do need to act quickly. People are constantly scraping the website to find the coupons, new releases, quick drops, and exclusives, so you need to be prepared to go when something good pops up. They have a really good web presence and tend to publicize all of their deals.
Slickdeals is a very, very popular site for IT professionals. It is a little different in that it is community-powered, meaning customers and community members actually post the codes and sales all over the internet for people to take advantage of them. Now, this website isn't just for computer stuff, so that can be a bit annoying.
However, if you are willing to set up a deal alert for the tech and computer stuff that you want, you will find some amazing deals without having to wade through everything. You can set up alerts for product types, keywords, or specific products. Without those alerts, it is difficult to keep on top of everything.
Probably the best Newegg alternative is Amazon. They have the widest variety of options out there and a ton of insight. Amazon has buyer protection, offers free returns, and can ship out your items quickly. They also have insights, videos, tips, FAQs, and more that will help you make the best decision for your purchase.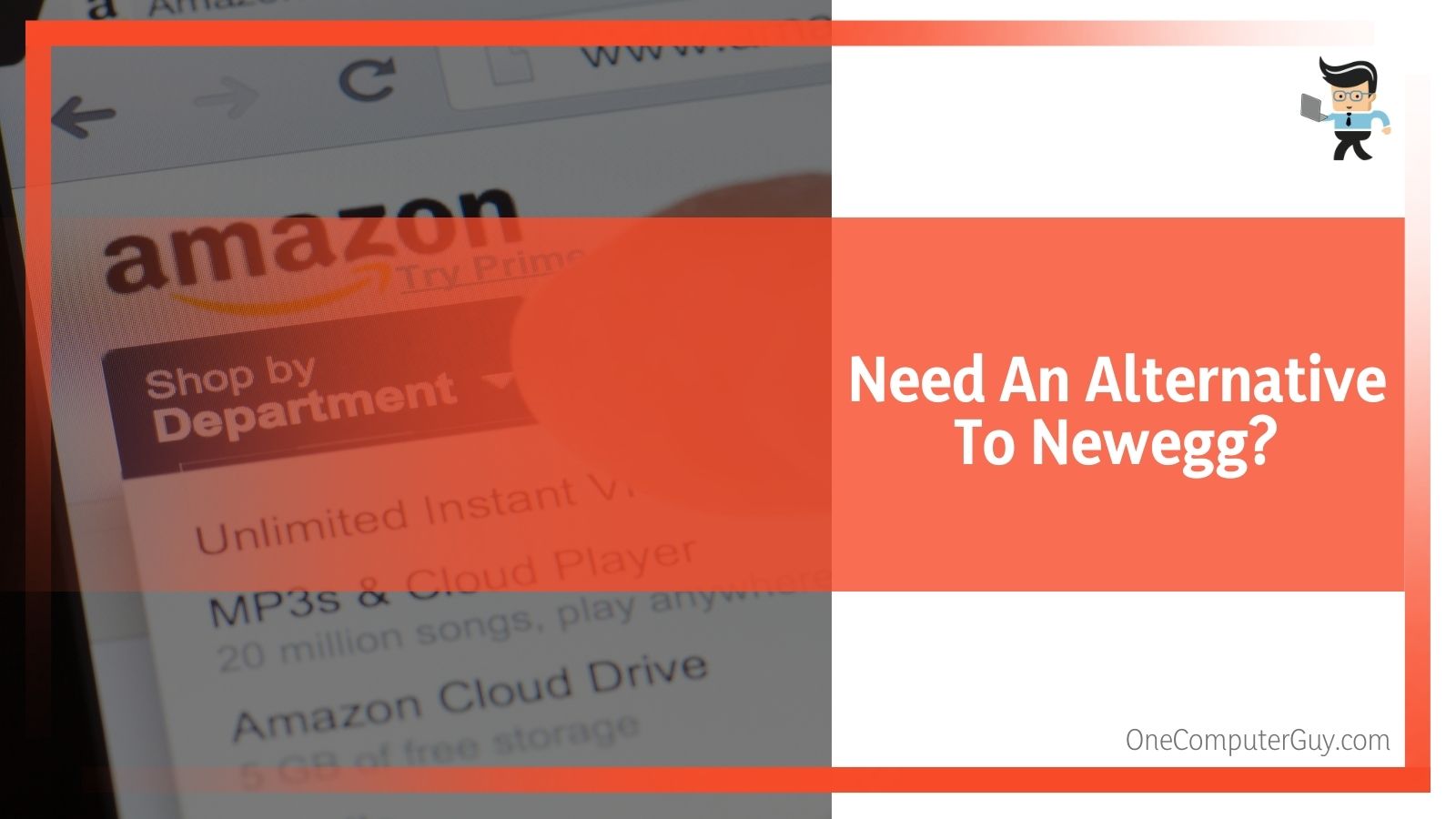 Amazon has items that are sold by Amazon for the more common options, but you can also go into the marketplace to find unique items, customized items, or even things that are rare. You will have to read the reviews here and go with your best judgment when making purchases from people who aren't verified.
For the most common items, you can always go to Best Buy to get a great price as well as a really good warranty. However, you have to shop carefully and look for really great deals. Sometimes they will overcharge for pretty simplistic items and you have to be careful about buying warranties directly from Best Buy. Instead, stick to the manufacturer's warranties.
Best Buy doesn't have many resale or refurbished items for sale, which makes things difficult if you are trying to build a retro model or something with older pieces. They do, however, have some great sales on older items if you are willing to buy something that isn't as fashionable to purchase anymore.
Frys.com tends to fall under the radar a bit, but it is a great website that has, amongst other things, tech and electronics that can be hard to find elsewhere. They have some refurbished and open box items as well, though there isn't a large selection.
If you are willing to do some online research and find the rebates, promo codes, and deals, you are going to make out very well with Frys. We would also suggest signing up for their emails, as they send out some unbelievable deals from time to time. Once again, you just have to act pretty quickly because their sales are sometimes under 24-hours.
For the most similar experience, you want to consider eBay as a Newegg alternative. eBay has an ever-varying stockpile of items that you could consider as well as some hard-to-find pieces. If you are buying directly from a seller, be sure to do a good amount of research on their sales history and actually read the reviews, just don't rely on star ratings.
If you are caught in a bidding war for some piece that is hard to find, you may not get the best deal possible with eBay. It isn't likely that you will pay more than you want because you are the one bidding, unlike with some other sites where it will just keep making you the highest bidder.
eBay has a really great return policy if the seller is verified and if you track your package and use it right away. If you won't be building your computer and will have the piece just sitting around for an extended period of time, then you may have issues.
Micro Center used to have a bigger footprint in the retail world than it does now, and they still have physical stores, but their online presence is a well-known secret amongst builders. They are a full-service store, meaning you can get everything from routers and cables to full laptops and gaming systems.
They have the widest (and best) selection of refurbished, closeout, and opened items. The only problem is that you have to be quick because they don't have many of each item. If there is a deal you want, you should pounce on it right away because it won't be there for long.
While Walmart's in-person computer options can't compete with the Newegg store, they do have a fairly robust online presence where you can get some good PC parts. Be sure to read reviews and ensure that you are getting the parts from Walmart or Walmart.com and not an independent seller.
Walmart will also price match with other stores, so you may be able to get something pretty cheap here, though there is some red tape to jump through. Walmart also has a great return policy and for more popular items, you will get a ton of reviews to provide insights.
Newegg was only an online retailer, but there was a feel of real community before it transformed into what it is now. Think Geek brings some of that community back to the forefront as it has "geeky" merchandise, including tools and gadgets. A lot of what they have is tied back into specific fandoms, but you can find some unusual, unique, and powerful computer parts here.
The best thing you can do is search for different types of games and see what they have branded in tech gear.
Your Local Computer Store
If you are lucky enough to live in an area that still has a local computer store, consider going there instead of a bigger brand. These stores are usually owned by individuals and they make their money through people like you. They are also better options because they tend to have insights into computer building that you won't get anywhere else.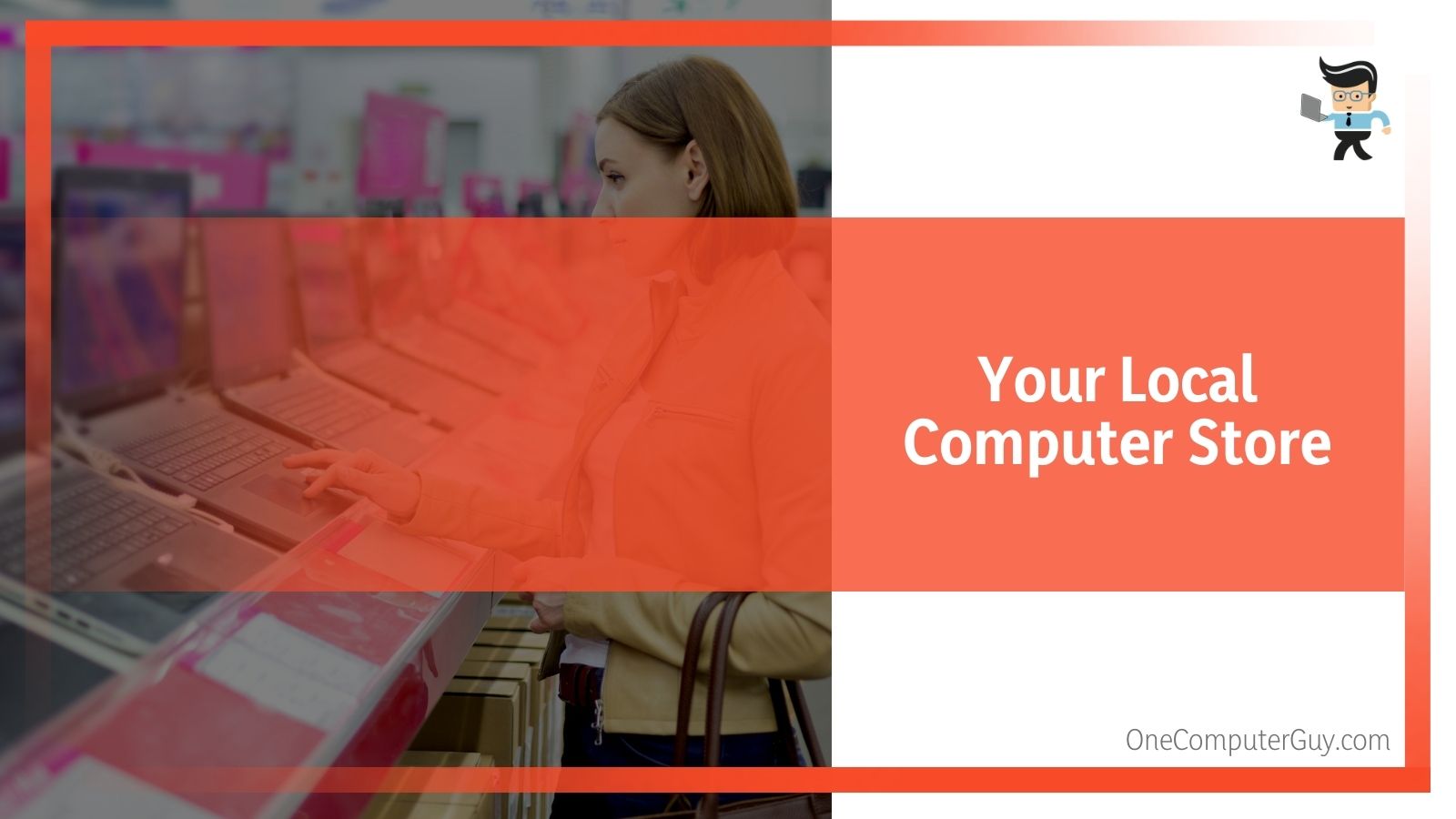 This is your best option if you have no idea what you are doing or you are trying to gather opinions. The people working in these stores usually have some experience building their own machines, so they can help you and troubleshoot. They are likely to source your parts for you as well, particularly if you are having trouble locating a specific part.
All of the above options are really great, you just need to determine which one offers the best services for what you need.
Conclusion: Companies Like Newegg To Consider
When you are looking for equipment to build your computer, there are a few different things you want to look at, including reviews, availability, shipping, and return policies.
Often, every item will have its own policy, so you will still need to do some reading on your own. However, the sites mentioned above are great companies to consider when you are doing a search.
As always, it is best to see certain items with your own eyes, and for those situations, you may just want to head to your nearest store like Newegg.