The LG IMS keeps stopping 2022 error messages started appearing after the recent Android patch update on LG phones.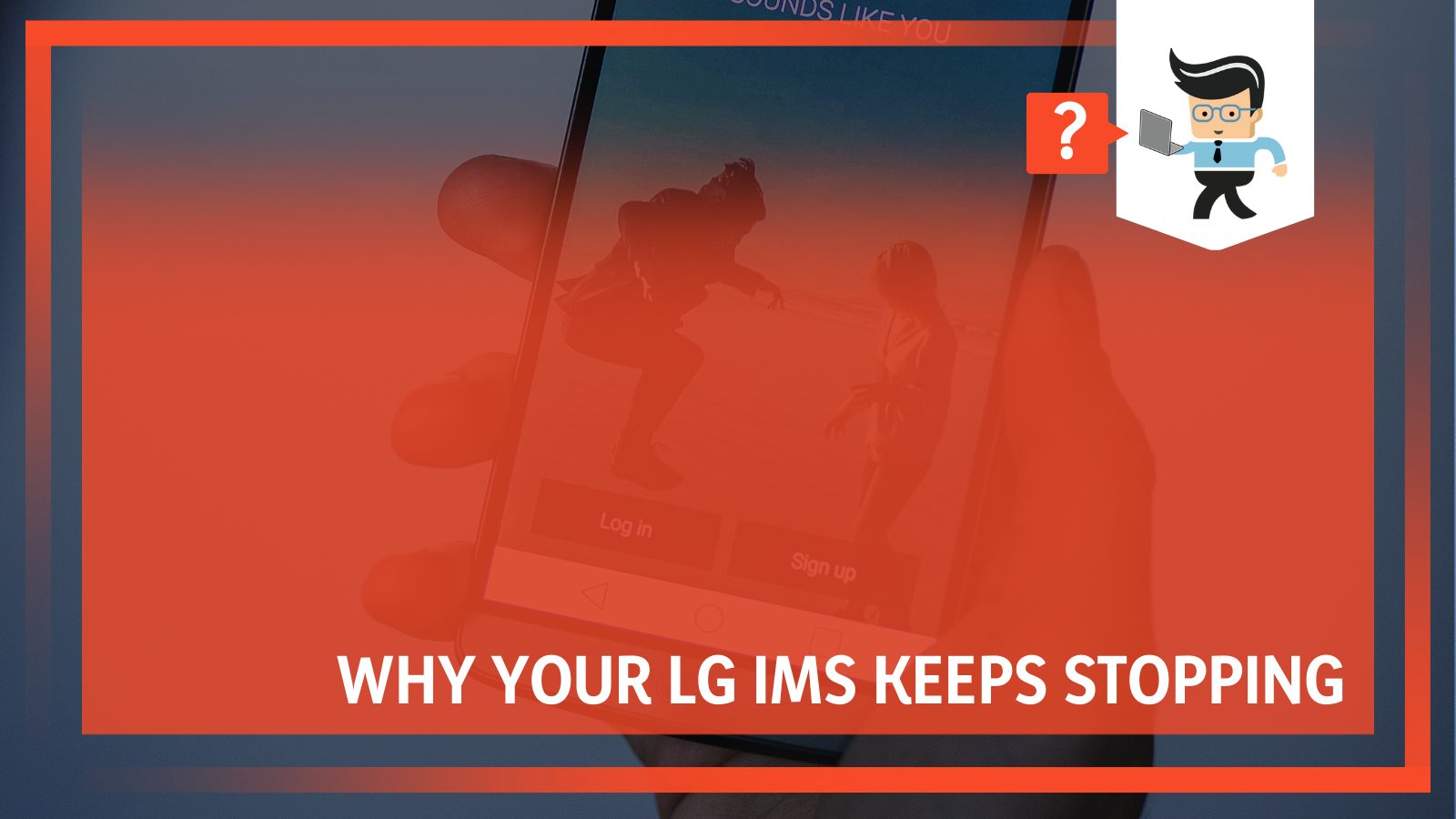 This error makes it impossible for you to place or receive calls, exchange files over 4G LTE and 5G networks and send texts. This post examines why the IMS app keeps stopping and provides useful solutions for the error.
Why Your LG IMS Keeps Stopping: 5 Typical Reasons
Your LG IMS app may intermittently stop or cease functioning properly due to a bug file in your system. Moreover, this error also occurs when you are having IMS incompatibility. Other reasons this error include too much cached data and low phone memory.
– A Bug File
A bug file within the IMS software stops it from functioning correctly in your LG device. Typically, bugs are faults or flaws within the design of an app, causing it to produce unexpected outcomes. Bugs occur due to coding errors or mistakes in the software. However, it can also occur due to external interference.
A minor bug will cause the android app to freeze or generate an unexplained message that may not significantly affect usage. In the case of the LG IMS app, it generates an error message such as "Unfortunately, LG IMS Has Stopped."
– Operating System – IMS Incompatibility
Incompatibilities may occur when your phone's operating system is not up to date while the LG IMS software is on its latest release, and vice versa.
While your LG smartphone may automatically update its operating system, chances are you may have some important pending updates. Such pending come with important fixes that your OS or app version might be missing.
Note that an up-to-date application comes with advanced features. If the Android operating system on your LG smartphone cannot support such features, the applications on the phone may keep stopping.
– Faulty or Obsolete Application
A faulty application may contain design errors or bugs, making it keep crashing while using it. Although technology is constantly advancing, it cannot be 100 percent perfect. Design flaws within the app may result in crashing, stopping to work, or slowing down the application.
On the other hand, an outdated IMS application may cause compatibility issues due to a lack of advanced features.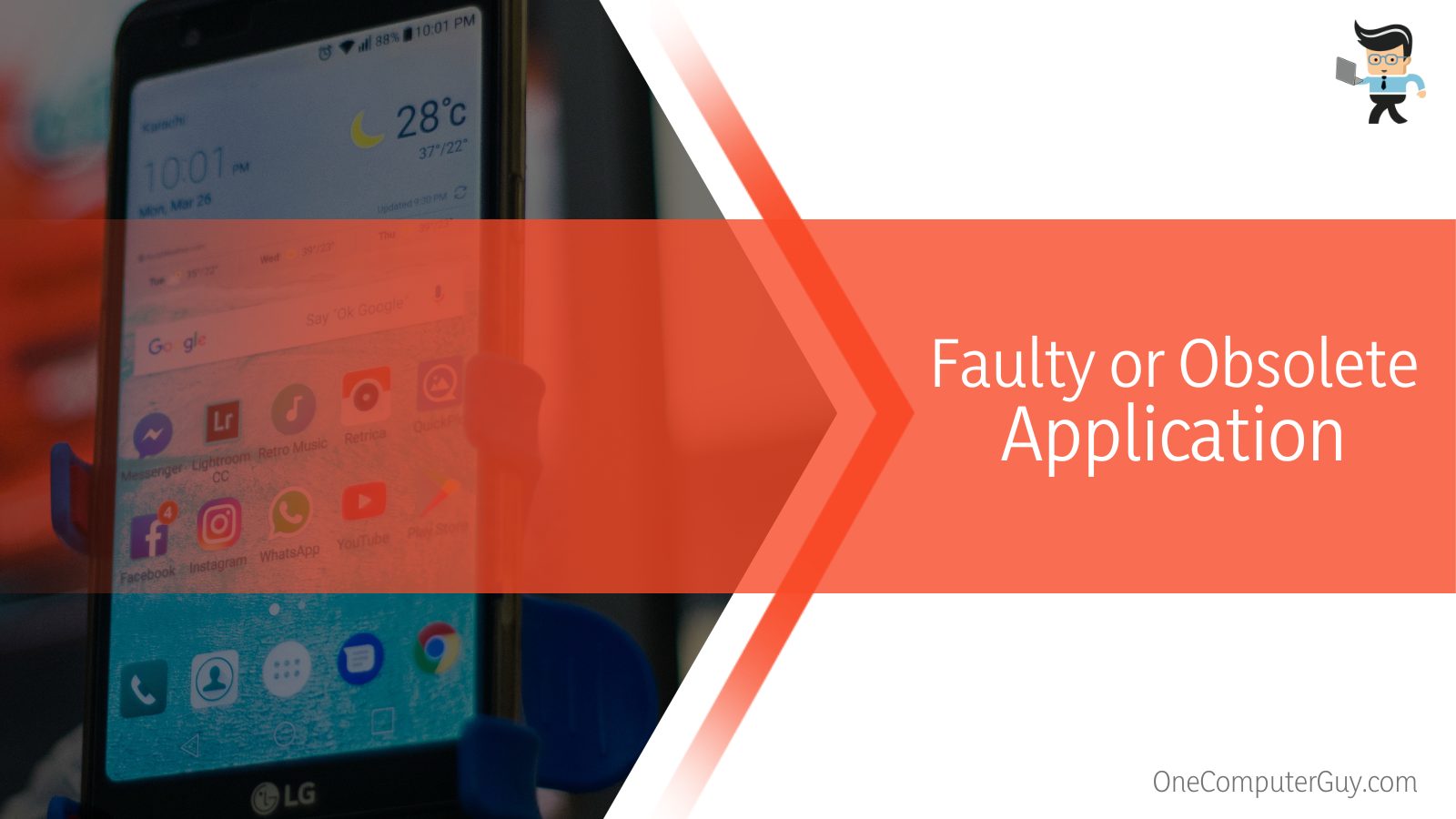 Each new application update has patches for the design faults in the previous versions. This allows the application to run smoothly.
So, when you run a faulty or outdated IMS application on your LG smartphone, the screen is most likely to be free, or you will get a prompt telling you that the app has stopped working.
– Too Much Cached Data
In some instances, cached data in your IMS app can cause it to stop working correctly. So, when you suddenly see the app crashing repeatedly or stopping working, check its cached data.
Cached data is vital in helping applications load faster. When you launch the application in the future, your LG smartphone will access the data from the cache rapidly. As a result, the application loads faster. Nevertheless, there is a trade-off in terms of performance.
Some applications may not use the cache space responsibly. Still, other applications can break down if they have too much-cached data.
Of course, other apps will refuse to launch, load, or work entirely, even after updating the application and the OS. Therefore, when you see such behaviors, check the amount of data in the cache.
– Low Phone Memory and Storage
Sometimes, LG IMS stops when your smartphone has insufficient storage or RAM. So before you think of any other place to check, check on your phone's storage. If it is running low, that could be the cause.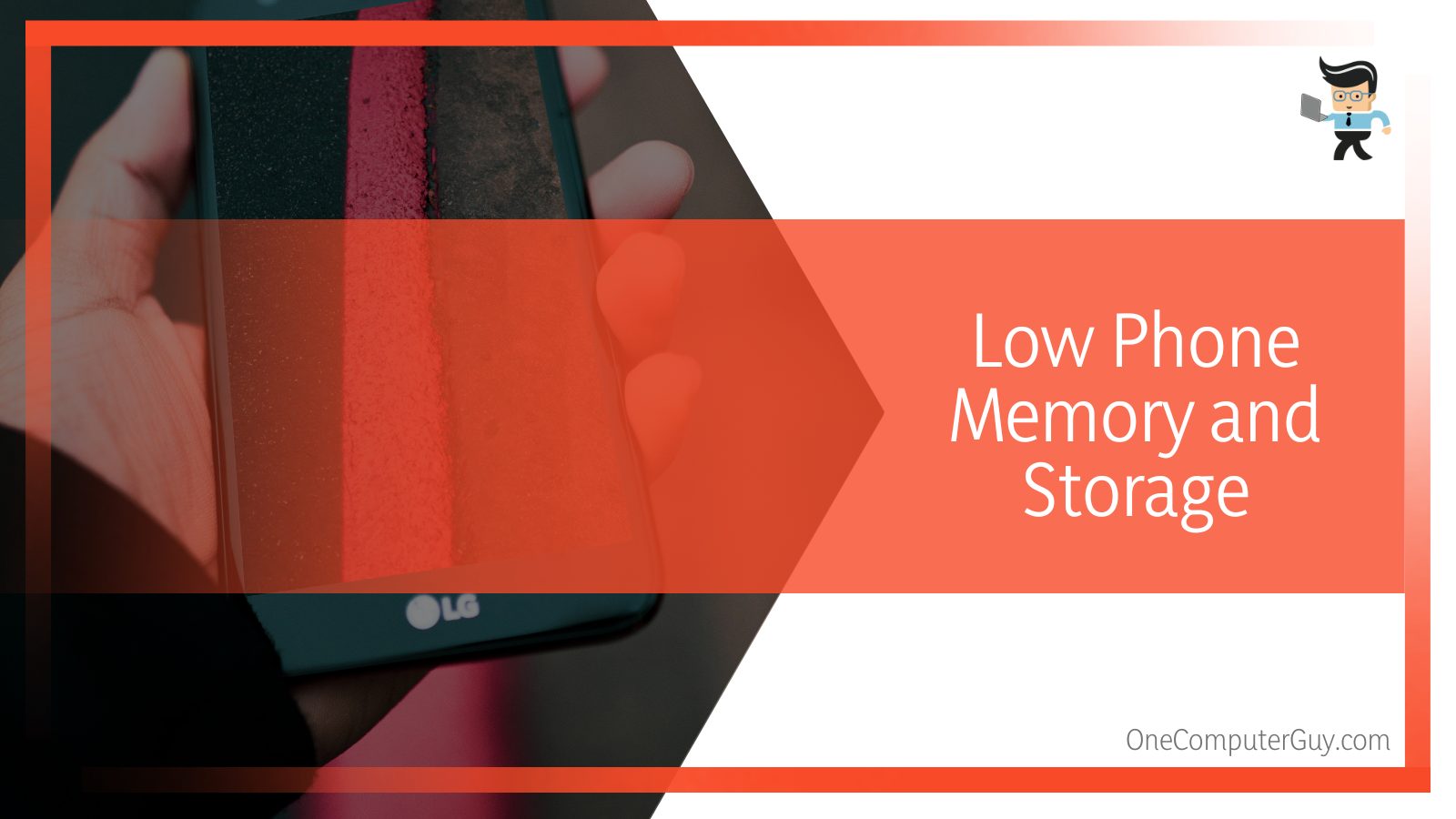 Similarly, if your smartphone's RAM is low, the IMS app may keep stopping. So, check what is eating up your RAM, and remove it.
Proven Fixes for LG IMS Keeps Stopping Error
The LG IMS hacks to solve the LG IMS keeps stopping issue include rebooting your LG smartphone. Moreover, LG IMS keeps stopping popup usually goes away when you close heavy apps in the background. Updating the WebView application also works for some users. 
– Reboot Your LG Smartphone
Restarting your LG phone is an excellent way to fix a temporary bug file or a system glitch. Usually, the system may have run into an unusual problem or has been overworked. In this case, restarting your LG device can return the app to normal functionality.
Rebooting the phone clears the bug file and helps to preserve the memory. Typically, it quits all running applications and refreshes the memory. This will, in turn, prevent crashes and screen freeze. So, your phone will start working much better.
There are two ways to boot your LG phone:
Force restart your phone: Long-press the power button for eight to 10 seconds.

Long press the power button until a menu pops up. Tap on the restart option or in some phone models, and you may need to swipe up to restart.
– Close Some Background Applications
Ensure that you run only the most important applications on your device, especially if your device has a small memory size. Running several applications or processes simultaneously can choke your phone's ability to run other applications. This may lead to the IMS app freezing periodically.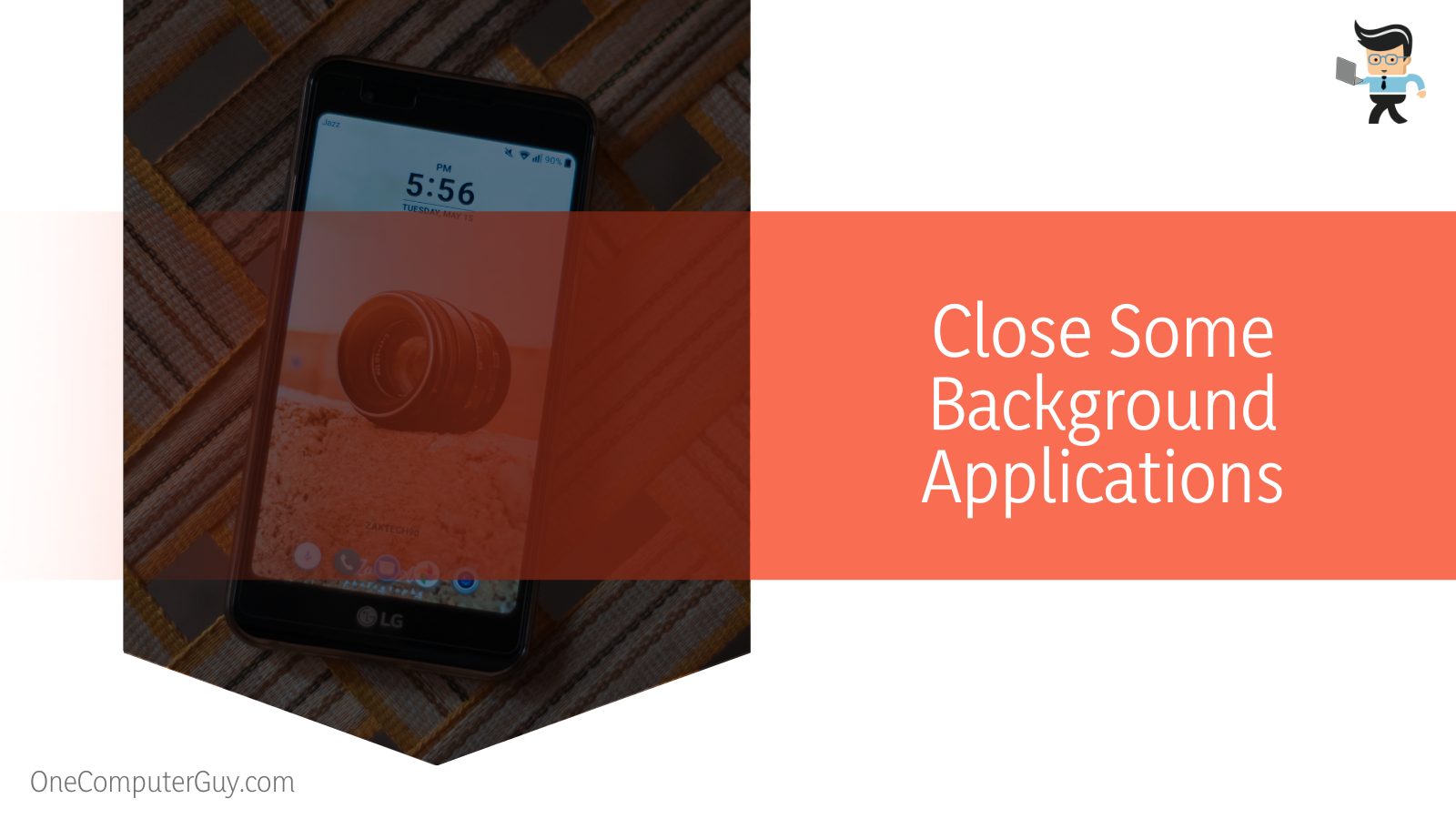 Also, ensure that your smartphone has enough storage. If you are running out of storage, delete some files. This will allow the LG IMS to run smoothly.
– Update the WebView App
One of the primary causes of the LG IMS keeps stopping 2022 error is a faulty Android System WebView app. This is a core feature in most applications, including Google apps. The good news is Google released an update to fix the issue.
When your LG IMS keeps crashing, stopping, or slowing down your LG devices, updating this application could be of great help. Here is how you can update it:
Open the Play Store Application on your LG smartphone

Tap the profile icon at the top right

Go to "Manage apps and devices" and select "Updates available."

Locate "Android System WebView" from the list of applications and tap on the "Update" button.

To install all the updates, tap on the "Update all" option.
This should solve the issue. However, it is recommended that you restart your device to apply the full functionality of the update. Generally, you can update Chrome and Google Play Services if you have issues with Google apps. This may solve the issue.
– Patch and Update IMS
Check if there is an up-to-date IMS application. If not, get it an updated version your phone. Dated applications may have bugs and system incompatibilities which may cause your LG IMS to stop working, crash or slow down.
LG app developers work relentlessly to fix bugs and incompatibilities through updated applications. So, check out the latest application on Google Play or App Store. Here are key steps to follow to update the application:
Launch the Google Play Store on your LG device

Tap on the hamburger icon. This action brings up the Google Play Store menu.

Go to My Apps & Games and find the LG IMS process. This application is under the Installed tab.

Tap on the Update option to initiate the process of updating the application on your LG device.
Reboot your device, and then launch the IMS application to check if the issue persists.
– Roll Back the Update
Updating apps always introduces new features to boost functionalities. Nevertheless, an updated application can introduce bugs, which may cause it to keep stopping while using it. If you suspect your latest IMS is faulty, you can wait for a new update or roll back to the previous version.
Sadly, Google Play Store cannot let you roll back your applications. The only way out is side loading the application via a third-party app such as APKMirror.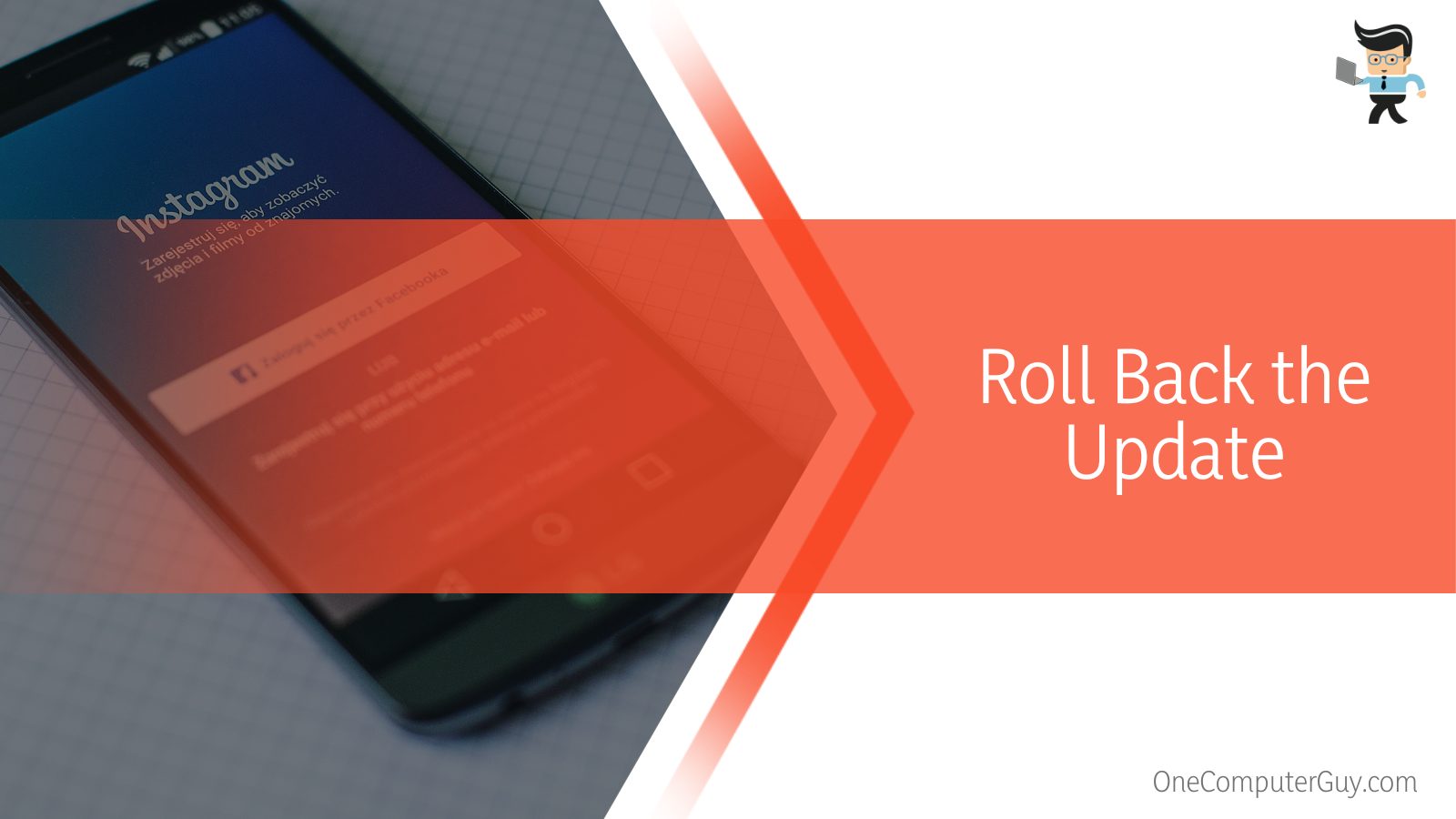 Moreover, when you downgrade your application, you must uninstall the current application. That means you lose data.
Nevertheless, here is the procedure for downgrading your application:
Uninstall the existing application from your LG device

Go to APKMirror.com and look for IMS

Find the older version of IMS, download its APK file, and install it manually.
– Reinstall IMS
Getting a new application can help solve the error with IMS stopping while using it. So, when experiencing this problem, it is recommended that you reinstall the application because this method has worked for most other LG users.
Follow the procedure below to reinstall LG IMS:
Uninstall the current application – long press on the app and choose "Uninstall."

Go to the list of apps and choose the Settings gear icon

Tap on either the General or System tab and go to the Update Center

Select App Updates and navigate to download for LG IMS Improved. Tap on it and wait for the update to finish.

Long press the power button for about 10 seconds to restart your LG device
– Get the Latest Android Operating System
When IMS works intermittently, chances are your Android phone's operating system could be outdated. So, check the version of the OS on your device. Here is the procedure:
Slide your finger from the top side of your phone's screen starting from the top edge and select the Settings icon.

Select the General tab and tap the About phone option

Go to Software information – your smartphone's software version is below the Android version. If there are any pending operating system updates, they will be displayed here. 
However, the phone will keep prompting you to update your system if there are new updates. When you run dated phone software, you miss key features and stabilities. So updating the system fixes bugs and incompatibilities while introducing new beneficial features.
Here is how to update your LG Stylo software:
Tap on the Settings icon and select System

Go to System Update and

check for online updates

. If they are present, click on the Download and Install option or the Update option. This initiates the process of updating your phone's software.
– Empty the Cache and Other Data
Clearing the cache data is another proven fix you can try. So, when you see the IMS on your LG device stopping, consider clearing the cache. Here is the procedure:
Launch your LG phone's Setting icon

Go to Apps and Notifications

Tap See all apps to see all the apps.

Find the LG IMS, select it, and then tap on Info

Select Storage and Cache and tap on the Clear Cache option
The cache is now empty. You can now restart the application and check whether it keeps stopping. Is the LG IMS keeps stopping fixed?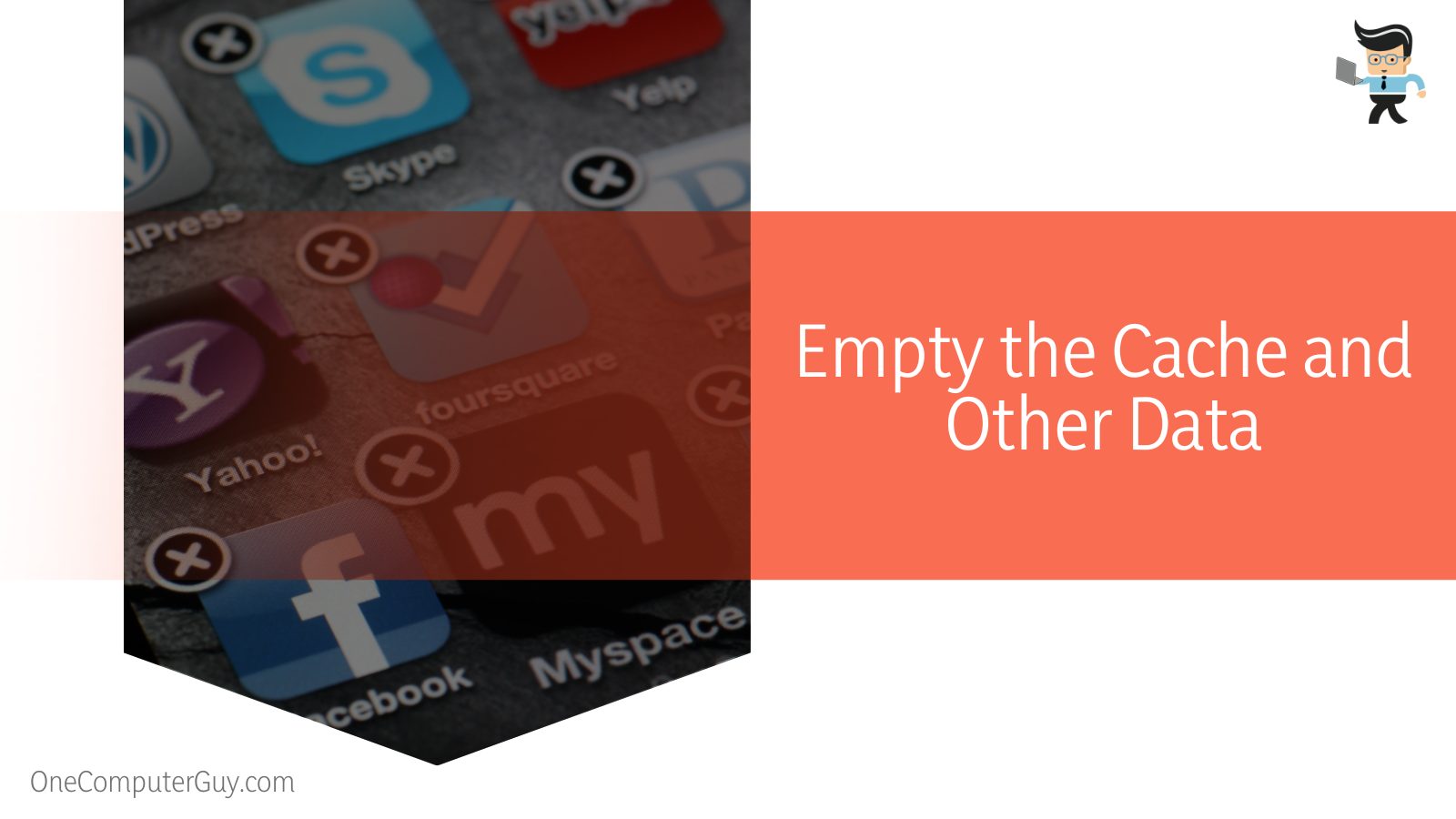 Alternatively, you can force the application to close before clearing the data. Follow the step below to achieve that:
Click Settings from your LG phone's app list and select Apps and Notifications. If you cannot see that option, choose the General tab.

Go to App info, tap on the three-dotted Menu icons, and select Show system.

Select com.lge.ims.rcsprovider from the list

and select Force stop>OK. Note that several apps have the com.lge, so ensure you select the right one.

Tap Storage and choose Clear or Clean Cache. Now choose Clear Data and then OK.

Tap on the back arrow to get back to the previous screen. Tap on Force Stop>OK for a second.
If the error prompt persists, choose Force Stop>OK once more. You may need to repeat this step several times. This option will reset your application, but it will erase all the data within the application.
– Restore Factory Settings on Your Device
Resetting your smartphone might help solve this problem. However, this step usually erases all the data from your devices. For this reason, most people avoid taking this action. This should be your last option when your IMS app keeps stopping. Before taking up this step, you need to back up your data.
Nevertheless, follow the below steps to restore factory settings on your device:
Tap on the Settings icon and then go to About Phone.

Go to Factory reset and tap on Erase all data to confirm the action.

Set up your phone from scratch again.
The LG IMS service is a system framework built within every LG phone. It allows the users to place calls and send or receive messages over 4G and 5G networks. That makes it a critical app for everyday use. When you set up your phone, this app will still be present. Hopefully, this time the error will have disappeared.
Restoring factory settings on your device may not be the nicest option, as it comes with multiple sacrifices. For instance, you will again set up your library, back up data, and sign into every account you have.
If the problem persists, visit an LG service center nearby or contact them to see if they can help.
Conclusion
A new bug in the LG IMS 2022 application prevents the application from running flawlessly in the background of LG smartphones.
Here are the highlights of the IMS service and associated errors:
The primary cause of your LG IMS stopping to work is a bug within the application

While the error message has the option to dismiss it, it pops up repeatedly, rendering the phone unusable.

Fixes to this issue range from a simple phone restart to complex procedures such as factory resetting your phones.

However, the best fix so far is clearing the cache and storage and force-stopping the application.
This is enough information to help you deal with IMS stopping. Apply the fixes when the issue arises.
Reference:
https://www.lg.com/us/support/help-library/lg-ims-keeps-stopping–20152676274218

https://piunikaweb.com/2022/06/01/lg-ims-has-stopped-error/