Killer network memory leak — you'll encounter this problem if you find your RAM usage escalating up to 99% for no apparent reason. The Killer Network Suite is quite notorious for causing extreme memory leaks.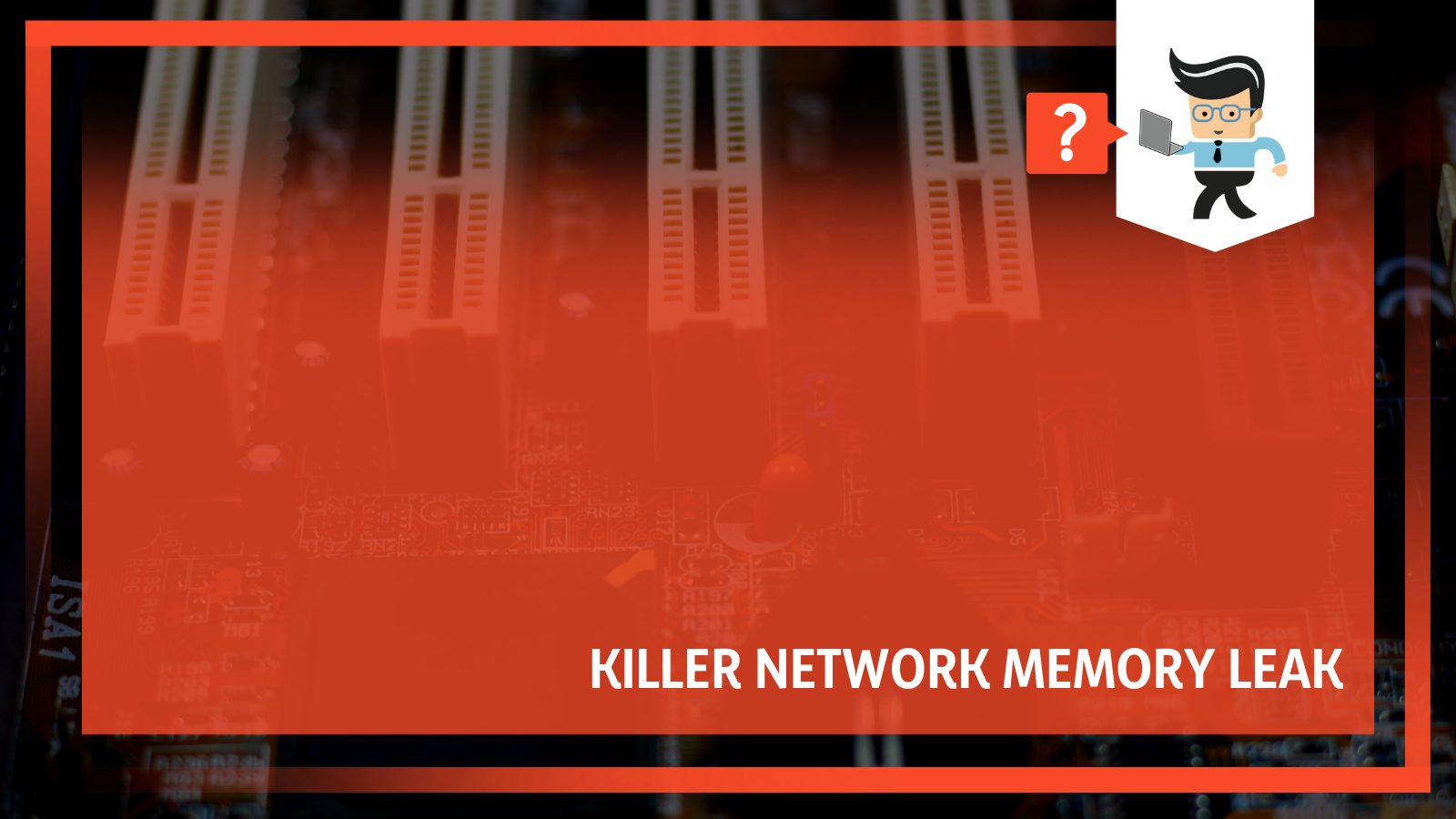 Luckily, you can easily fix the problem. Read on as we walk you through the solution!
Why Does The Killer Network Driver Memory Leak Happen?
A network memory leak seems to occur when you download some files (like games from Steam) and after a little while, the memory usage hits 99%. As a result, it becomes impossible to use anything on the computer.
If your system has some Killer hardware and you've been experiencing exponentially high and unusual memory usage, it could be because of a Killer networking memory leak.
The actual cause of the memory leak is believed to be the Windows Network Data Usage Monitoring Driver service. This, combined with the Killer Network driver, eats up the non-paged pool memory, rendering the system unusable.
Users who installed Windows 10 Fall Creators Update also complained about a memory leak as a result of a problem with Killer Network Manager drivers. The Killer Networking website also mentions that the network manager no longer supports the Fall Creators update.
– How To Diagnose a Killer Network Memory Leak
If you find that your computer's RAM is filling up without any reason, your computer might be a victim of a memory leak. And there's a very easy way to check that with Steam.
Make a large game library with a few large games not installed. Then download all the games present in your library. As you do that, pull up the resource viewer and see how Steam eats up all the memory but doesn't actively use the claimed memory.
As a result, it will look like Steam uses just a small chunk of memory, even though it occupies nearly all of it. And even if you quit Steam, the claimed memory will not be released. So, regardless of how much memory there is in your computer, you will see a pop-up with Windows complaining about the lack of RAM on your computer, especially if the paging file is switched off.
You can even notice the same in the Task Manager. You'll find that the non-paged pool occupies all the available memory. And even if you restart the computer, you will see that the non-paged pool memory will quickly start to fill up until it is full.
How To Fix IT
To fix the Killer Network memory leak, first, download the standard drivers that don't include the Killer features from their website. Then
uninstall the Killer Network Suite
, which includes both the drivers and the Network Manager. To do so, you need to go to Programs and Features.
If you're using Windows 10, here's what you need to do:
Search for 'add or remove programs.' Click on it to open the Apps & features.
On the right side of the screen, you'll see related settings with a link to "Programs and Features" below it.
To open Programs and Features in Windows 8, follow these steps:
Go to Settings.
Find Programs and Features and double-click to open.
Once you open Programs and Features, search for Killer Network Manager Suite from the list of programs and click on uninstall. Do the same for Killer Wireless Drivers. Once you click on uninstall, you'll see some on-screen instructions. Just follow those to uninstall both programs.
Next, you need to alter the registry key value of the NDU (Network Diagnostics Usage) to 4 to prevent the Windows Network Data Usage Monitor Driver from starting.
– How To Alter Registry Key
To change the value of the registry key, here's what you need to do: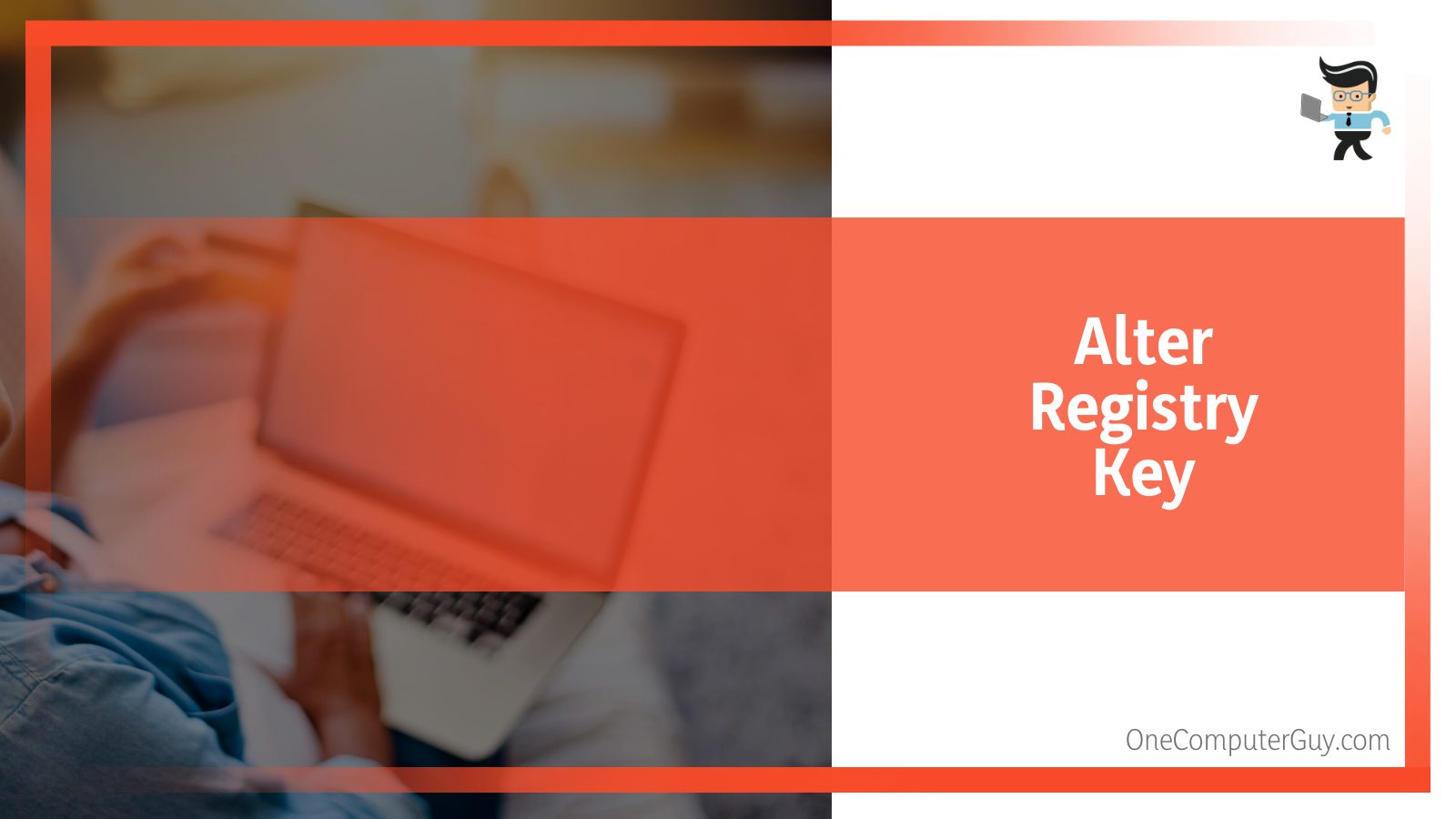 Right-click Start and click on Run.
Once the dialogue box opens, type in 'regedit' and hit Enter. This will open the Registry Editor.
Here, go to HKEY_LOCAL_MACHINE and navigate to SYSTEM. Then go to ControlSet001 and finally Services. Here, find the Ndu file.
Once you click on Ndu, you'll see a bunch of files along with their values on the right. Double-click on the Start file to edit it.
The registry value will most probably be 2. Change this to 4 to disable the network diagnostics usage.
Finally, restart your computer. The next time you download and even play a game while another one is downloading, you'll find that the memory usage is back to normal.
– Alternate Fix
If you're facing a memory leak because of the Fall Creators update, then the Network Manager is no longer useful for you since it doesn't support the Windows update. Instead, Killer Networking has provided a new software, known as Killer Control Center, to fix the memory leak.
Like the Network Manager, the Control Center also sets bandwidth priority such that the most speed-critical programs get bandwidth first. This will make sure your data-intensive games run smoothly without any lags.
So download the new control center, uninstall the old manager software, and install the new one. Once you do all that, you won't experience any more memory leaks.
Frequently Asked Questions
– What Devices Are Susceptible to a Killer Network Memory Leak?
As long as the network suite is present on the device, you're highly likely to come across this problem. You will encounter the issue, whether you have a gaming motherboard that uses the Killer E2200 LAN adapter, the Killer Network Manager driver, or any other hardware with Killer's network cards.
Alienware owners with Killer network cards (both wireless and Ethernet) also often complain about a memory leak. Whether you experience a Killer Network memory leak in Windows 10 or Windows 8, the culprit is the same: Killer Network Suite.
– Will Killer Network Service Harm My PC?
Killer Network Service or KNS isn't bad for your system at all. In fact, it ensures a better gaming experience. However, it has become quite notorious because many kinds of malware use the same name (KNS) to bypass the antivirus and penetrate your system.
However, in some cases, the network service starts to eat up your CPU while monitoring your network activity.
– Is the Killer Network Service a Malware or Virus?
The Killer Network Service is neither malware nor a virus; it is a service. This confusion usually arises because of the different kinds of malware that name themselves KNS (as mentioned above).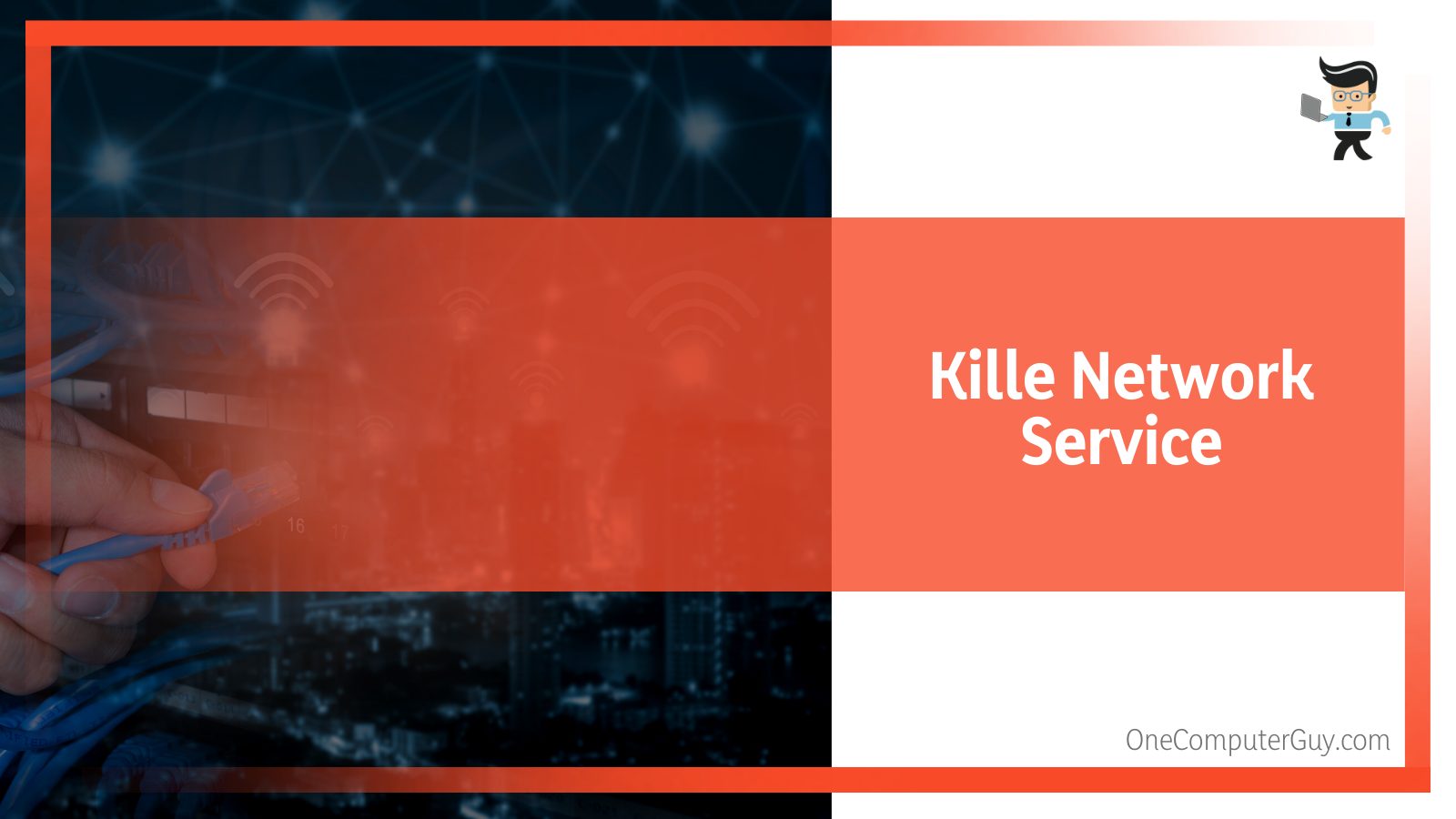 Like other services, this network service will also have a dedicated path in your system, and you can use this to check if the KNS in your system is malware or not. To do that, launch File Explorer and type in the following path in the Path Bar:
C:Program Fileskillernetworkingkillercontrolcenter
If the KNS in your system is indeed malware, then the path will not work for you. This is because the malware won't have the same registry or location.
You can also check if the KNS file on your PC is malware by clicking on its properties and comparing the path. If the path isn't the same, you can just go ahead and delete it.
– Can I Stop Kns?
Even if Killer Network can take up a lot of CPU, you can stop the problem. You can prevent that from happening by stopping the service from running. Here's how:
Click the search bar near the Start button.
Type "service.msc."
Hit enter.
Scroll through the list to find the Killer Network Service.
Double-click on it to open up settings and options.
Click on Stop.
– Will Uninstalling Killer Control Center Harm My Windows Computer?
You can safely uninstall the Killer Control Center without worrying about it harming your computer. This is because the control center isn't a Microsoft program. Instead, it's a management application used for managing Killer Wi-Fi technologies.
The Killer Control Center is quite useful for games since it allows you to analyze, control, and optimize the networking performance of your PC.
So uninstalling anything won't stop your PC from functioning normally, but you might see it again if you have Killer network cards or other Killer hardware in your setup.
Conclusion
If you've been facing memory issues, there's a high chance it could be because of a Killer network memory leak. But you now know how to fix this problem. Let's quickly go over the key points so you can solve the issue and go back to using your computer:
The Killer Network Suite, which includes the drivers and the network manager, is responsible for the memory leak.
To fix the problem, you need to uninstall both the Killer Network Suite and Killer Wireless Drivers and install standard drivers instead.
You also need to change the registry key value of the ndu from 2 to 4.
Once you make both these changes, reboot your computer and you'll be good to go.
The Fall Creators Update for Windows 10 also does not support the Killer network manager anymore so you might experience a memory leak. In this case, you'll have to install Killer's new control center.
Once you follow the steps we outline above, you can get rid of the memory leak issue and have fun gaming!