Apart from knowing how to watch DirecTV on computer, you should know how to fix issues that arise. More often, if you can't watch DirecTV on computer, the problem could be your cache or the plug-in.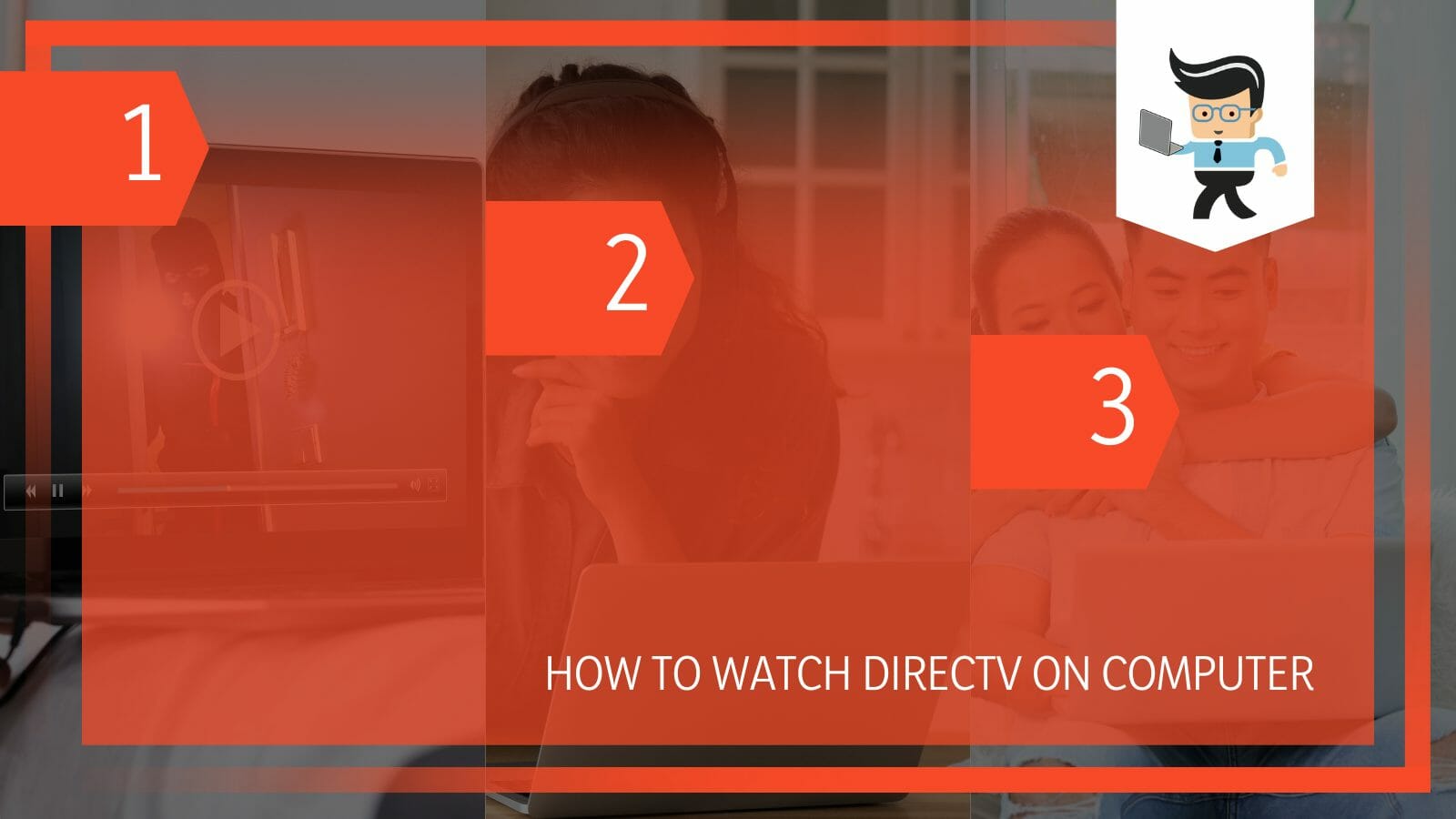 This post shows you the correct procedure for enabling DirecTV on your computer and other devices. Plus, it tells you how to fix any issues arising during the process.
How to Watch DirecTV on Computer
To watch DirecTV on your computer, log into your DirecTV account, choose the Watch Online option, and browse through the available titles to find a suitable option to view. If it's your first time, install the DIRECTV Player and follow the prompts to complete the installation.
Once you start streaming, you may see an Upgrade or Activate Now button. Do not subscribe to the channel airing the program you selected. Follow the prompts on your screen to select or subscribe to another title or channel. 
Let's look at a comprehensive procedure for enabling DirecTV on a PC:
– Check if Your PC Meets System Requirements
Your computer must meet certain specific requirements to allow you to use DIRECTV online. For Windows 10, use Chrome version 59.0.3071 or higher. If you use Microsoft Edge, it must be version 79.0.309 or higher.
If you own a Mac, ensure you run on Mac OS 10.14.x (Mojave). The suitable browsers are the latest Safari and Chrome version 70.0.3538 or higher.
Besides the above requirements, you need a faster internet connection to stream video from DirecTV. You may also need Adobe Flash Player. This computer software allows viewing multimedia content, executing rich apps, and streaming video and audio content. You can run it independently or as a browser plug-in. 
– Install the DirecTV Player
If you do not have a DIRECTV account, you will need to register to enjoy the services of this content provider. Otherwise, go to the next step. 
To create an account, download DirecTV player and install it on your computer. Get the download from the official website. Getting the resource from the official developer eliminates risks of poor performance.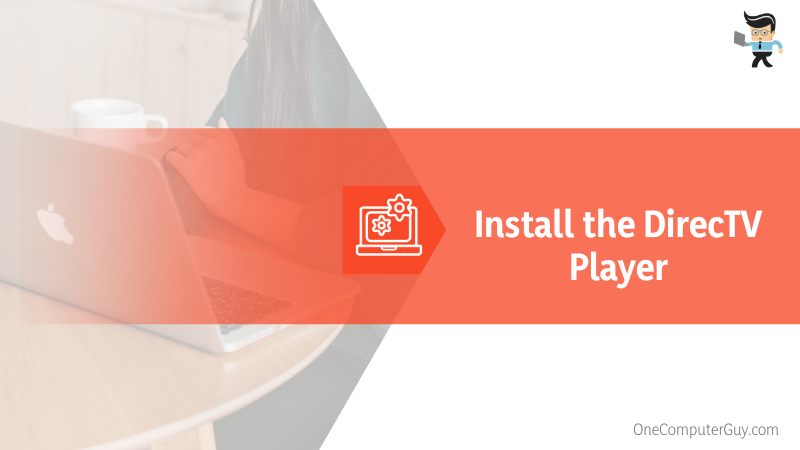 Alternatively, you may choose their website's "Watch Online" option. This option allows you access to DirecTV entertainment from the website. But still, you must create an account. 
During installation, the system will check your Flash player and ensure it is up-to-date and capable of running flawlessly. If not, it will prompt you to download the latest Flash player. If you install the Flash Player, you must close and reopen your browser after completing the installation. 
– Launch the DirecTV Player
After creating an account, relaunch the browser and visit the DirecTV Player website. This will open a window that displays a wide range of content to enjoy. So, select the content you want to enjoy. 
Remember, the "Watch DirecTV" window is the default tab once you enter this window. But you can change to Movies, TV Shows, For Kids, and Networks. Also, you can create a playlist. 
– Select Your Content
Study the open window and click on the content you wish to watch. To watch on-demand content, select "Movies" or "TV Shows." If you want to watch live TV, select "Guide." You will only see these options after loading the Entertainment menu.
– Select Content for Your Computer
To display content for your PC, click "Watch Online." This option displays a long list of content placed into different categories. So, browse the content to find what suits your tastes. You can select content under live TV streaming, premium series, or premium series.
Nevertheless, the quickest way to find a program or content is to type the keyword in the search box at the top-right of your computer screen. 
Once you find the content, hover the mouse cursor over the image and select "Watch." On the next page, select "Watch on computer" and log in to your DIRECTV online account when prompted. If the "Watch on computer" is missing, use the "Watch Live" option. 
– Pay for the Content
You will be advised to pay for the content you wish to watch. So, continue with the payment process. Once through, you will be able to watch your content.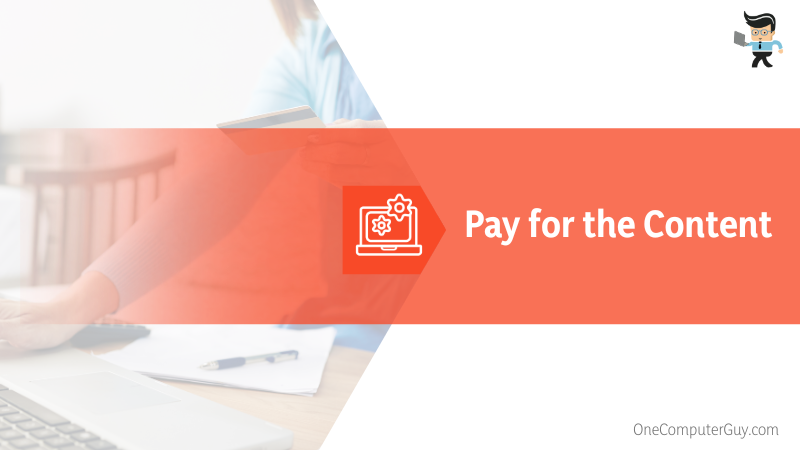 Note that placing your cursor on the main image gives you a Buy/Rent option for some shows. The price for both options is displayed in the windows. Click on the options, proceed to log in, and then make payments. 
Once you subscribe to DirecTV, you can get HBO max content on your DIRECTV STREAM or DIRECTV Satellite package. 
How to Use the DirecTV App to Watch on PC and Smartphones
To use the DirecTV app to watch on PC and smartphones, download the app designed for your device, and sign into your account to access the different contents in the different sections. Notice that you may need to install DirecTV Stream App on your device.
Compatible devices include Apple TV HD, Chromecast with Google TV, Android TV, iPhone, iPad, Amazon Fire TV, and Roku Devices. 
Here is how to use this application on different devices:
– For Computers
You need to get the latest DirecTV app for windows 10 to use without issues. The steps below will outline how to use this application. 
Ensure your Mac or Windows PC meets the system requirement outlined in the previous section.

Go to the DirecTV official website and open the Application. From here, you can access all the content you need. 
Note that the DirecTV app for PC works together with the DirecTV stream. So, you may need to create an account on DirecTV Stream, a service that allows you to stream live television. This is an excellent option if you use your PC as a TV with a cable or satellite DVR or TV tuner card.
But to use this option, you need the DirecTV device/Receiver. Here is how to link your PC:
Get the HDMI cable. Plug one end into the receiver and the opposite end into your PC

Connect the receiver to a power source. A red light should blink at the front. 

Connect the receiver to the same network as your computer. You can use an Ethernet cable to link to the gateway or give it access to your home network.
Power on your computer and launch the TV app. Change the input to the right one with the remote.

Pair the DIRECTV STREAM remote with the receiver by pointing the remote at the receiver and pressing FAST FORWARD and REWIND buttons for 2-3 seconds simultaneously. 

If you use the Wi-Fi network, choose its name, enter the password, user ID, and password, and select Sign in. 
Accept the Terms & Conditions and complete the process. 
– For Smartphones and Handheld Devices
You can run the application on iPads & iPhones (iOS 12.1 and above) and Android Phones and tablets (Android 7.1 and above). Here is how to watch DirecTV on phone using the app:
Go to the Apple store (devices) or Google Play for Android devices 

Type "DirecTV app" in the search bar and click on it from the options.

Download and install the application on your device.

Log in to your account with your DIRECTV login details. 

Start streaming content you love. You can use this app with other paired devices but you must be on the same Wi-Fi network. 
Note that all mobile devices are registered to your receiver. You will need a DirecTV receiver to stream DirecTV content. That means you can only stream cloud DVR content if you are away from home. For this reason, your devices must be on the same network as your receiver.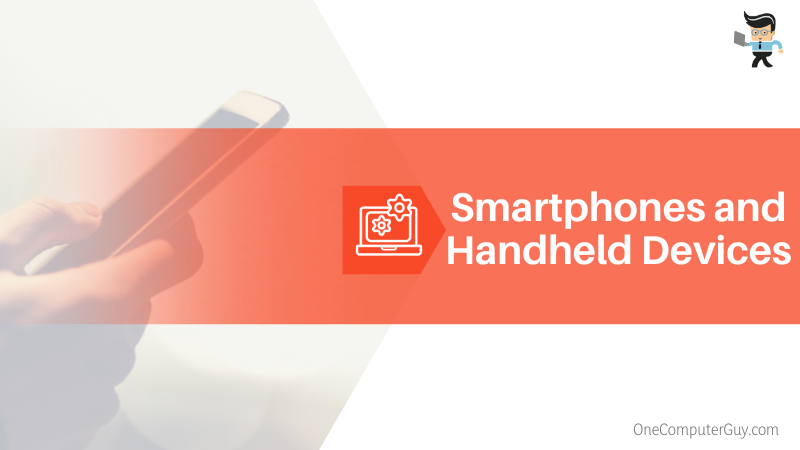 You can also use Chromecast from a mobile device. To do so, you must have a Compatible Chromecast d computer, an iOS or Android phone or tablet, a DIRECTV STREAM account, a DIRECTV app, a Google account, and a secure Wi-Fi connection. 
To begin casting, connect your mobile device and TV or computer to the same home Wi-Fi network, launch the DIRECTV app on the mobile device, tap on the show you want to watch, tap the home screen, and go to the Cast icon. Select the computer or TV you wish to cast to. This allows you to watch DirecTV on the computer. 
FAQs
1. Can You Connect DirecTV to a Smart TV?
Yes, you can connect DirecTV to your smart TV and watch DirecTV streaming services from this content provider flawlessly. But you must have a DIRECTV Receiver with an Access Card to allow access DirecTV programming. Also, you must have an HDMI cable or g S-Video and A/V jacks. 
2. Why Is Your DirecTV Not Working On Your PC?
Your DirecTV may not be working on your PC because you may not be connected to the right browser. The two might be on different internet networks if you are using the DirecTV receiver and DirecTV. Furthermore, DirecTV may not work on your computer if your internet speeds are slow. 
Other possible causes could be a filled cache and a loose Ethernet connection if you are on a wired connection. 
3. How Do I Fix Issues With DirecTV?
You can fix issues with your DirecTV connection by getting the correct internet speeds, clearing caches, getting the latest browser, connecting your devices to the same network, and getting the newest app. However, the accurate fixes will depend on the actual cause of the problem. 
Other fixes include:
Checking for software updates and installing them accordingly

minimizing background apps on your PC

Restart or reset your browser. You can also change the browser 

Restart the DirecTV app/DirecTV player or reinstall it if it still doesn't work 
Conclusion
Watching DirecTV on your computer or laptop is straightforward, as shown in the step above. We can summarize the content as follows:
You need the latest browser to use DirecTV on Mac and Windows PCs.
When using mobile devices, you will need the DirecTV receiver to pair with your devices.
All these devices must be on the same network to access all live content.
Registering with DirecTV Stream gives you access to different TV programs, including local channels, with a free trial

. 

All DIRECTV clients can add HBO Max.
With these steps, we hope you can use your DirecTV without issues.