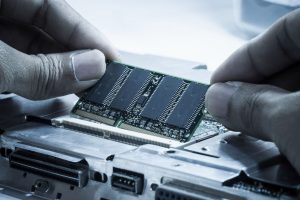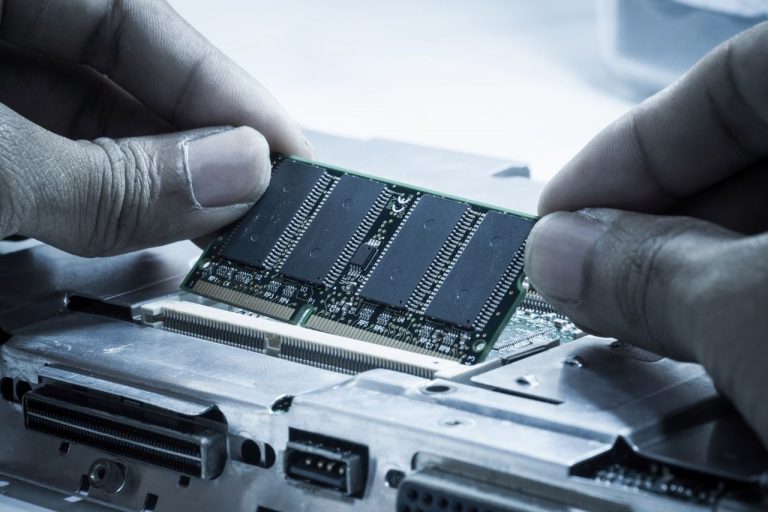 With some research and expert advice, you can easily upgrade a prebuilt PC. Upgrading your PC is a fun and exciting task to do to get what you exactly want from it.
We have asked a couple of experts how they improve their PC performances with proper upgrading. We will pass their secret tips to you that will surely help you get the maximum out of that in this article.
Upgrading a prebuilt PC consists of multiple steps to be considered, as listed below. We will explain them later in detail for your better understanding.
Prebuilt PC inspection
Components required to upgrade your prebuilt PC
Budgeting
Installing components for upgrade
How to Upgrade a Prebuilt PC?
Here, in this section, you will get to know what steps you should follow to modify a prebuilt PC. Let's have a closer look at them.
– Prebuilt PC Inspection
Have you ever purchased a prebuilt PC? If yes, you would definitely be aware of how it performs differently compared to a brand new system. Without any doubt, a prebuilt PC gives you more opportunities to customize it as per your comfort and needs. You can modify it any time you want to fulfill your requirements.
Are you a gaming guy? The thing that matters a lot would be your graphic card and, of course, a motherboard. Similarly, if your job requires you to use heavy software and you are tired of your slow PC getting hanged every time you want to finish your assignments quickly. In this scenario, you should think about increasing your Random Access Memory (RAM).
It is very clear from the above discussion that before you go modifying your prebuilt system, you need to make sure which components are performing well for you and which ones are out of order.
Components Required to Upgrade Your Prebuilt PC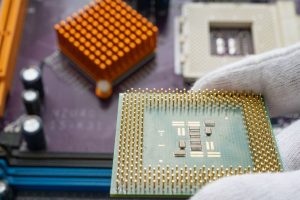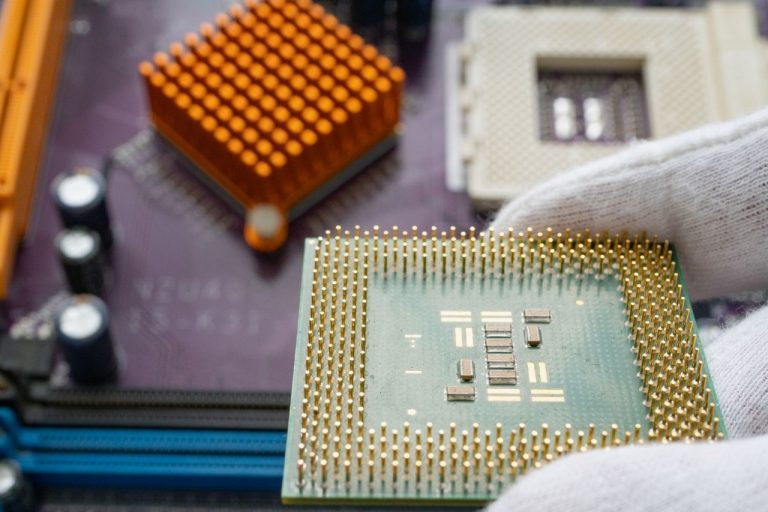 Once you finished with your prebuilt machine inspection, you can now move towards selecting the desired components to be replaced or installed to upgrade your system.
There is a need for several different components to upgrade a prebuilt computer. You must be very careful about their selection, and you should ensure that they will work perfectly together when installed. For this, conducting detailed research on the choice of components is an excellent approach to go with. It will give you a clear picture of what you need on a prior basis.
The performance of every single component will contribute to the overall performance of your PC. The major components that are usually replaced when customizing your personal computers are RAM, CPU, motherboards, graphic cards, HDD, and many others.
– Upgrade Your Motherboard
Do you have a gaming PC? Want to upgrade it? Well, the motherboard acts as the backbone of your machine. The reason behind this fact is it connects all other components with its structure. Though every component has a different function to perform, none of them can operate until and unless they are not connected to your motherboard.
Before you purchase any other component, don't forget to read about the specifications of the motherboard. You must ensure all other parts are not only compatible with the motherboard but should also perform well at the end of the day. MSI Meg Z940 Ace is an excellent motherboard to upgrade a prebuilt gaming PC. Using this in dual-channel format, you can install DDR4 RAM ranging between 2133-5000 MHz.
– Upgrading RAM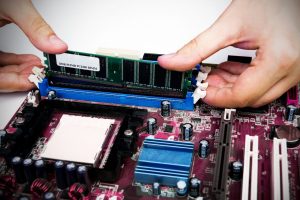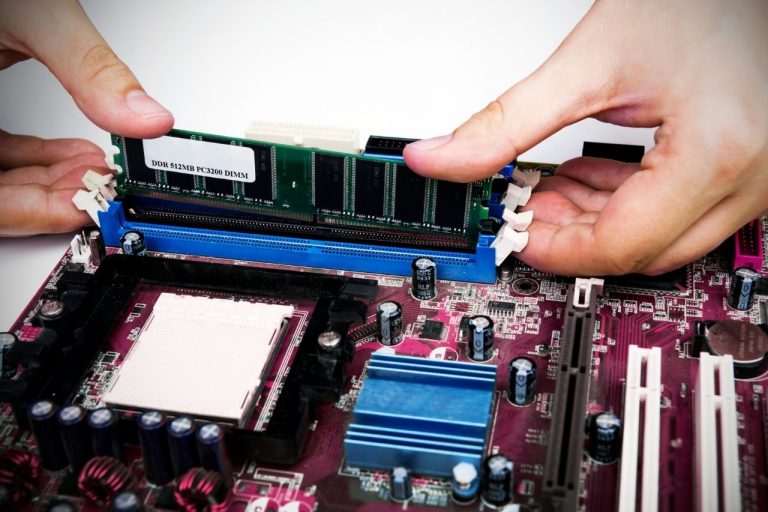 If your system gets slow every time you browse different pages, switching between other applications, or playing live streamings, you need to think about replacing your RAM.
It is used to store bulk data when processing, and if it starts using more memory of your PC than its capacity, your machine either gets slow or keeps on hanging on a single page or application.
Most of the time, computers come with an extra slot to increase your memory. You can add another module in parallel with another one. Don't have an extra memory slot in your system? There is nothing to worry about. All you need to do is to replace your existing RAM with the one having a larger capacity.
There are different system scanner tools available online that help you find reliable and the most suitable memory modules according to the specifications of your personal computer.
– Upgrading HDD
If your hard drive is about to reach its limit or experiencing freezing problems, this is the perfect time to replace your traditional hard drive with SSD. It helps you get rid of slow processing and allows your PC to run efficiently. The reason behind this fact is other components do not wait for the data like HDD. Comparing the performances of HDD and SSD, you will find SSD more durable, reliable, and faster. Doing some solid research can help you find great online tools that help determine which SSD is perfect for customizing a prebuilt PC.
– Upgrade Your System's Processor
To improve the overall efficiency of your personal computer, upgrading your processor is an excellent approach to proceed with. When upgrading the processor, you must ensure that your system's memory and motherboard are compatible with the latest processor. If the motherboard and memory are not working perfectly with the new processor, you should immediately replace all other components accordingly.
Don't forget to make sure that the cooling system and the upgraded CPU are highly compatible with each other. Several third-party tests are available that can determine whether upgrading your processor will help your computer or not. In short, processor up-gradation makes your system perform just like a new one.
– Upgrading Power Supply Unit
The power supply unit is one of the most vital components of a computer as it supplies electric power to all the components to start operating. You should never take it for granted because if the power supply starts malfunctioning, it could damage many other costly components. Therefore, you must observe the performance of the power supply unit when upgrading a prebuilt PC.
Keeping in mind the power requirements of your system's components, you should choose the power supply accordingly. Supply units are available in the market, and customers buy them according to their wattage. The wattage means the capability of supplying electric power. More power means more amount required to purchase it, but more power doesn't need to be good for your system. It depends on the amount of power needed by the components.
If you have bought a more powerful power supply, it would not be so efficient. Instead, it will give your bills a boost. Similarly, if your power supply is too weak, it will not be able to activate all the components accordingly. Therefore, you need to be very careful when selecting a good power supply to upgrade a prebuilt computer.
The good news is you can find some helpful online calculators. You have to put all your components to calculate the minimum amount of power required to run your computer. Once you calculate this power, you can select a power supply with more capacity than the calculated one.
– Upgrading Graphic Card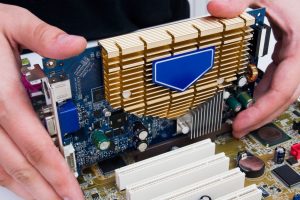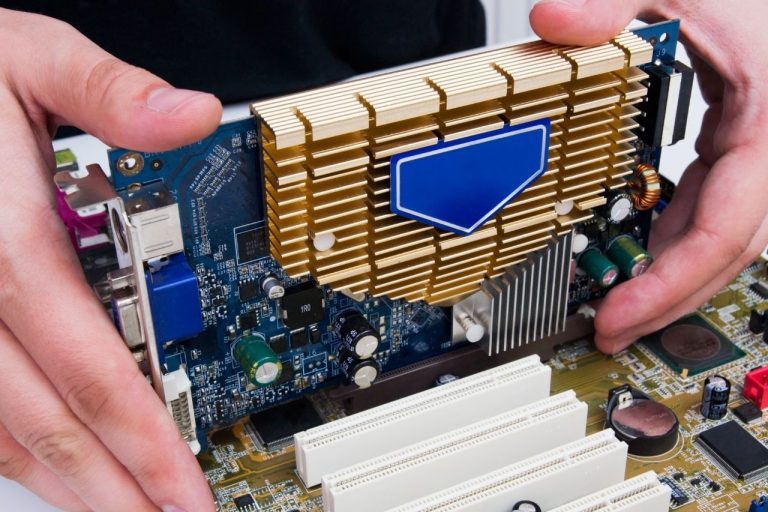 If you face multiple issues like screen tearing, freezing, or lagging graphics, consider replacing your graphic card to eliminate such challenges. If you are a game lover and want to upgrade to a prebuilt gaming PC, an improvement made in the graphic card will surely make your gaming experience enjoyable.
– Upgrading Peripherals
Are you using an older monitor to play games? Want to improve the visibility? Well, upgrading to a new one can help you do that effectively. A gaming keyboard or a mouse are effective tools that can give your gaming experience a substantial boost.
It is not that complicated to upgrade your system's hardware, and once you are done with that, you can increase the responsiveness as well as the processing speed.
How Budgeting Plays its Part?
Once you have the list of components you need to upgrade, you can start prioritizing them according to your budget. If you find any component that needs up-gradation, but it is unnecessary to do it immediately, you can delay it a bit and buy the urgent and important one. This way, the budget plays a key role when you want to upgrade a prebuilt computer.
After successful budgeting, just buy and start installing all the components properly to improve the overall efficiency of your system.
Conclusion
We have covered multiple things in detail about upgrading a prebuilt PC. Let's sum up to make sure you are well aware of everything explained above.
Without any doubt, upgrading your system improves the overall efficiency
Don't forget to do a prebuilt system inspection before upgrading
Make a list of the components required to be replaced or installed
Match the requirements with the available budget
If everything is perfectly done, buy and start installing
It is pretty easy to upgrade your computer with some basic research, and doing this gives you incredible performance in return. Why not purchase some components and give them a try to upgrade? In just a few minutes, you will be able to increase the responsiveness of your system.