Learning how to track a stolen laptop with serial number is one way of getting access back to your stolen device.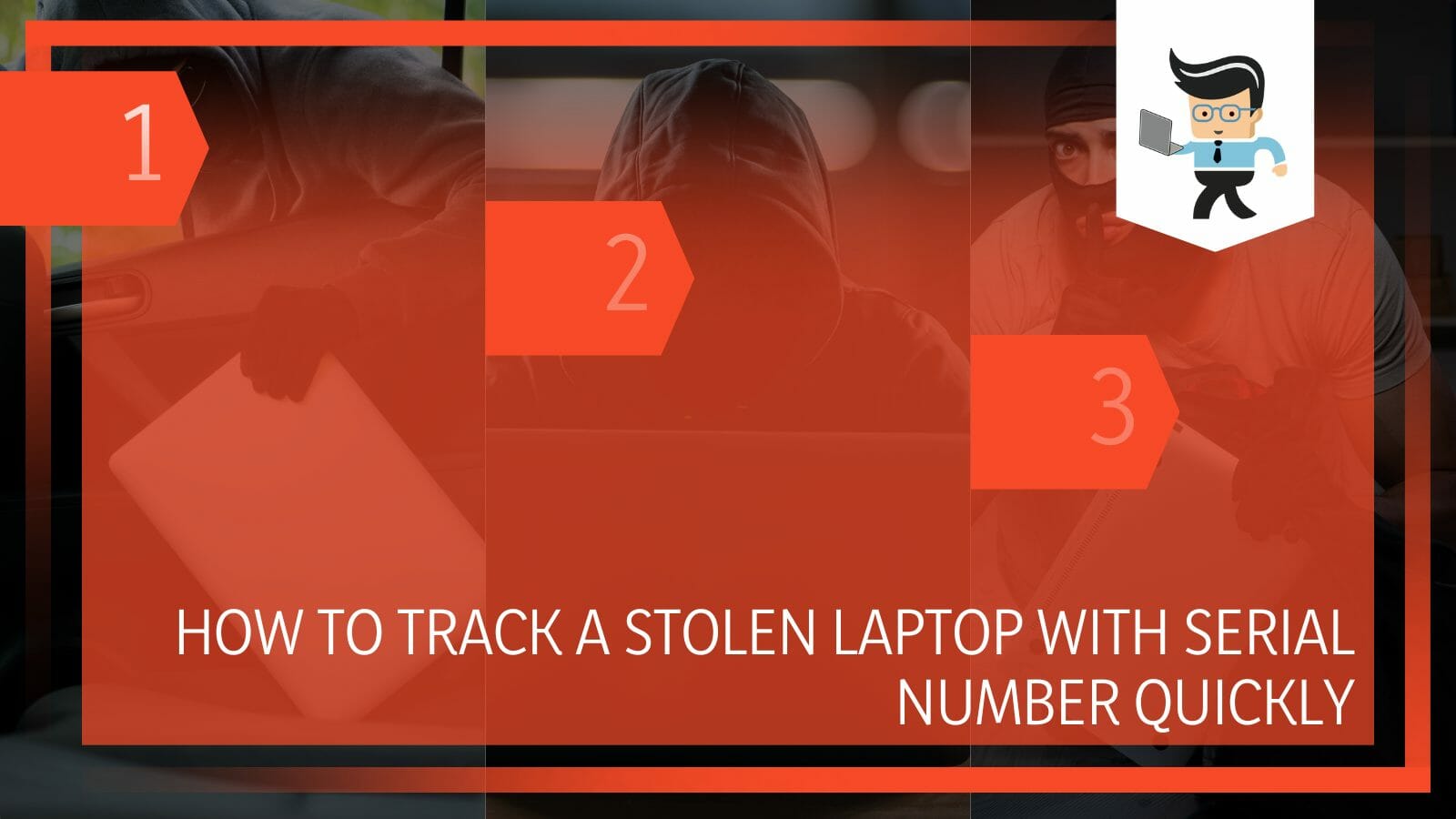 Your laptop's Security must always be your top priority since it is most likely to hold personal data that must not get into the wrong hands.
There are many ways to track laptops, but what is more important is ensuring that the settings of your laptop will enable tracking in any dire situation.
The article below will look at the different methods of tracking stolen laptops and how you can ensure that your laptop's settings are secure!
How Can I Ensure That I Will Be Able to Track My Stolen Laptop?
You can ensure that you can track your stolen laptop by enabling the pre-configured tracking options or by utilizing a reliable third-party tracking program. You can also ensure that the laptop is trackable by checking if it is registered with the device manufacturer or not.
– Turning on the Windows Device's Built-in Tracking Options
To turn on the built-in tracking function of your Windows device, you have to head over to the main settings on your settings. From there, you will need to locate the section of Update and Security and launch it. You will find a header for 'Find My Device' in the panel on the left-hand side, and you have to select it.
As you click it, you will see that the different settings will expand on the right-hand side of your computer screen. From this section, you will be able to see whether or not the function for finding the device is toggled on. If it is on, you can leave it be; otherwise, toggle it on by clicking it.
Once this is done, you will have to head over to the main menu again and then open the Privacy settings section. Here, you need to locate and select the Location header, which will bring up two options that need to be toggled on. These options are "Allow Devices to access your location" and 'GPS location'.
After following these steps, the function should be on by now. Remember that you need to ensure that it is working accordingly, which can be checked by signing into your account on Microsoft and going to the section of "Your Devices". If everything went well, the laptop should be on the list under the header, which means you are good to go.
– Installing Reliable Tracking Software on Your Device
There is a range of software for tracking available, many of them reliable, powerful, and easy to use. Consider downloading one such as Prey to ensure maximum Security for your laptop.
To use such types of software to track your device, all you need to do is install them from their official website. Remember that depending on your preferred software, it could be free or paid; the options are plentiful.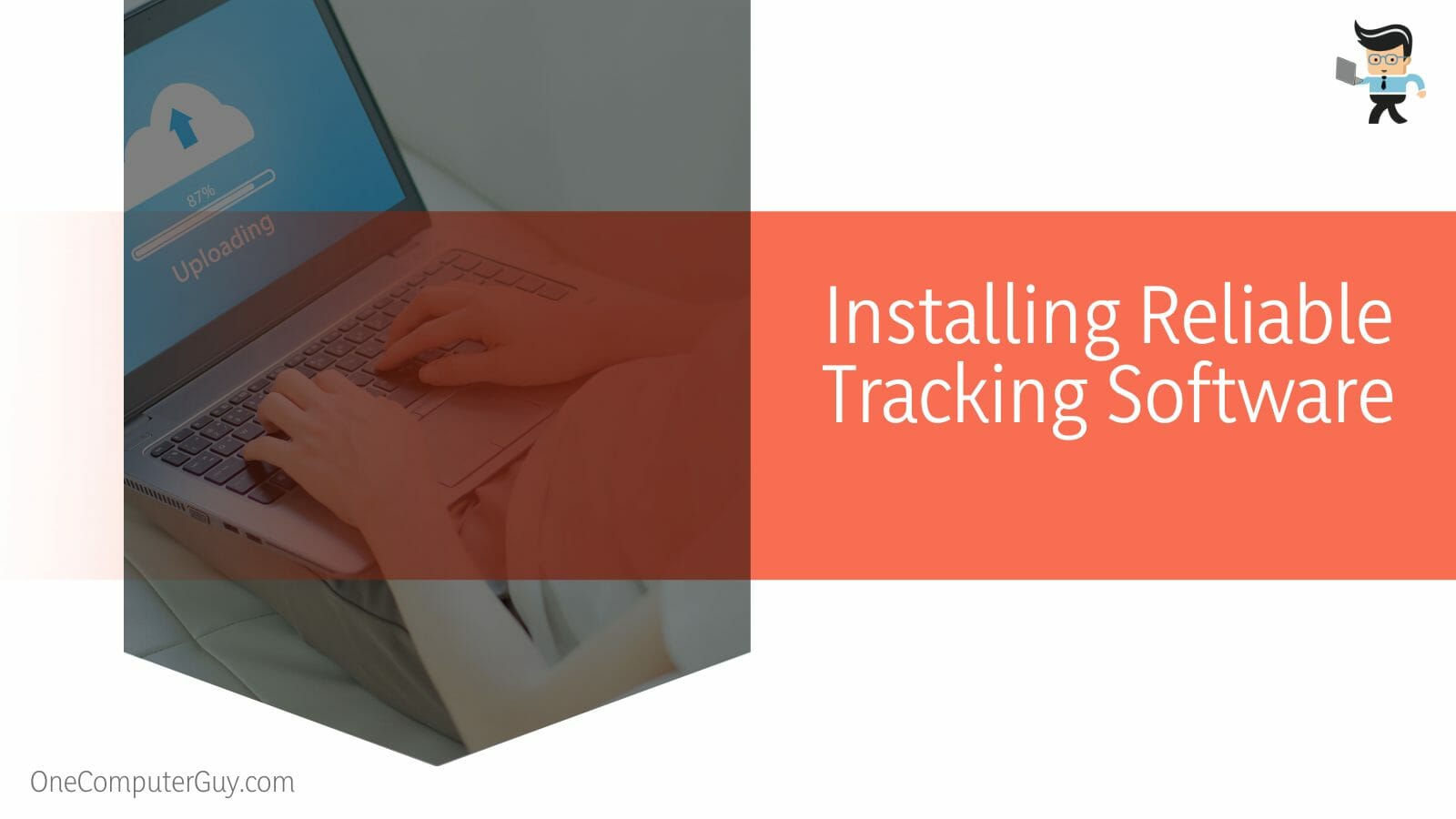 You need to ensure that you have registered your device, and then you need to make a proper account on the installed programs by putting in the required credentials.
Once done with this, you shall have complete access to your laptop's location, no matter where it is.
As a precautionary measure, you can also register your laptop on the manufacturer's website because there are various advantages to registering your computer with the manufacturer.
The manufacturer could store the laptop serial number of this specific product since your laptop regularly communicates a wide range of data via its serial number. This allows the manufacturer to contact you later about regular releases and so on. In the unfortunate case of your laptop being stolen, this could be an advantage.
How Can I Track My Stolen Laptop in Different Ways?
You can track your stolen laptop in different ways by using its serial number. Moreover, you can also make use of the built-in tracking features of the laptop or by using the third-party software that you installed on your device before its theft.
– Tracking the Stolen Laptop Through Its Serial Number
The serial number of a product alone won't be sufficient to enable you to track down a stolen laptop. However, since we are aware that the manufacturer is continually keeping an eye on it, in the event of any unfavorable circumstance, you may ask them for this info, and they will promptly give it to you.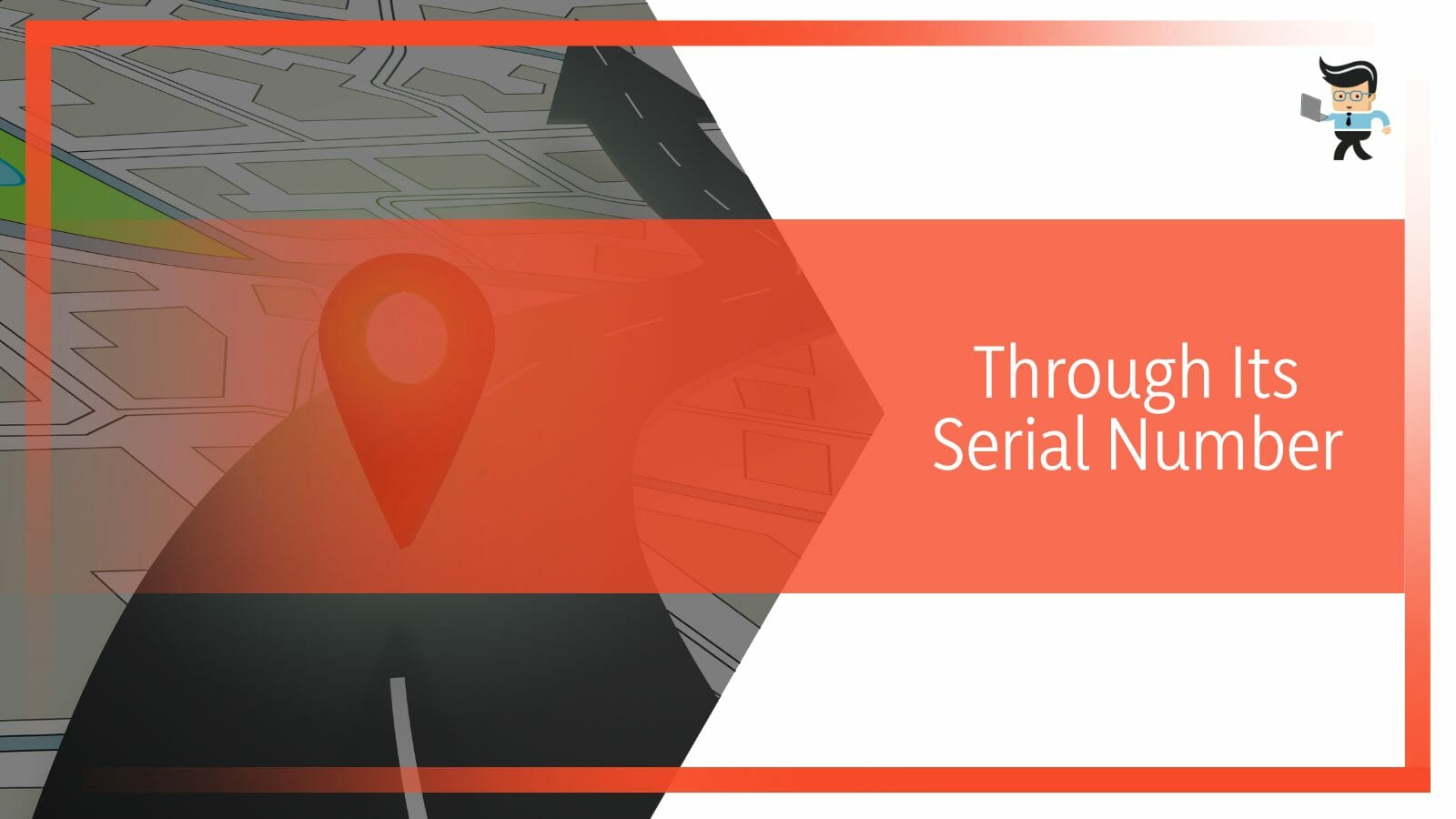 Even though it doesn't give precise information or the location of the stolen device, you may still try your luck with this method.
– Utilizing the Laptop's Default Tracking Function
You may use this approach to trace your laptop if the default "Find my device" option and other features, such as GPS tracking, are already enabled.
You can log in with your Microsoft account on any other computer. Since your laptop is already included in your "Your devices" list, you can select the "Find my device" tab next to the name of your laptop to get all the information you want.
– Utilizing the Software Previously Installed for Tracking
You would be able to access the same software on the interface of your smartphone if you had installed a potent third-party tracking program on your laptop before it was lost or stolen. Since the lost laptop was entered into the tracking system, you may now get the information you need on your mobile device detailing any moves made after the event.
How Can I Track a Stolen Laptop With Its Mac or IP Address?
You can track a stolen laptop with its MAC or IP address by using several programs that will allow you to access the address. The programs mentioned for tracking the IP address of your device are Outlook, Facebook, Dropbox, and Gmail.
– Via Outlook
Utilizing Outlook is one of the simplest ways to obtain the IP or MAC address so that you can use it to trace any laptop. You must sign into your Outlook account first to start the process of accomplishing this.
You must choose the profile image displayed in your screen's top right-hand corner after successfully logging into your account. Following that, you must select the "View account" option.
After clicking on it, you will see a couple of additional choices, one of which will say "Devices." It would help if you chose the above-mentioned option to display a list of all connected devices.
The laptop must now be located precisely by comparing its brand and model; after selecting the laptop, a key with the words "Find my Device" will appear immediately below it.
Finally, all you have to do is click on it to see the laptop's current position on your smartphone's map. This approach is most likely successful if your laptop has been registered with Microsoft's "Find my Device" feature.
– Via Facebook
To find your device's IP address through Facebook, you must sign in to your Facebook account on your phone or another device. From there, you will have to head over to the Security and Login section of the settings, where you will be able to find the option of seeing where you were logged in.
In this section, you shall now be able to see any suspicious activity related to your Facebook account, and you will also be able to access the IP code here.
– Via Dropbox
To get the address from Dropbox, you have to sign in to your account and then head over to the right to the Settings section, and from there, you have to navigate to Security.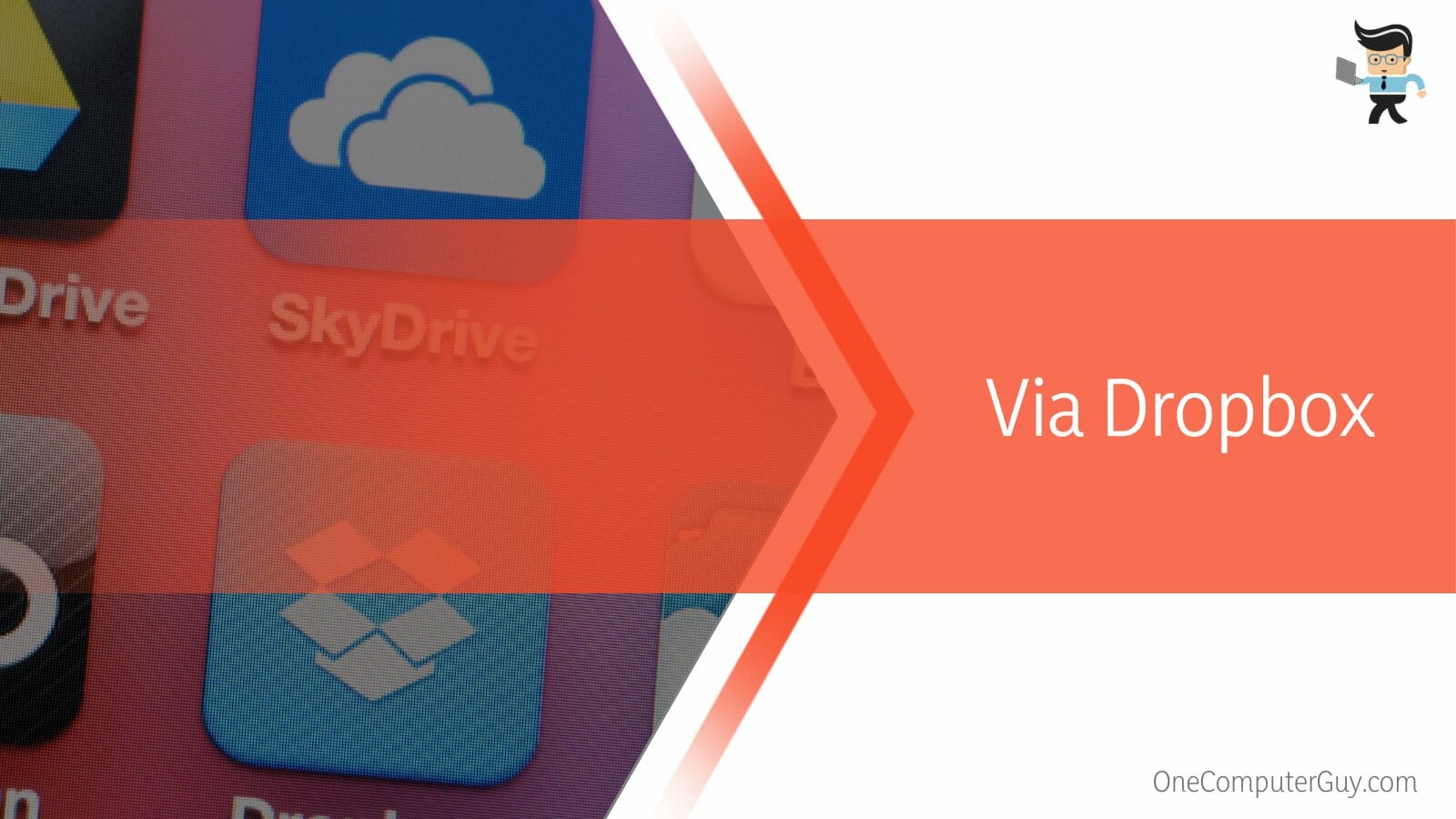 You can see all the relevant and essential details here by scrolling down. This data will include the names of the devices that accessed your account and when. Please select the relevant device appearing in the recent activity and get its address.
– Via Gmail
Since Gmail is known for constantly updating users during any slightly suspicious activity and keeps a complete record of everything associated with your account, you can get a notification if someone unauthorized tries to access your Gmail account.
If you wish to get the address of your laptop through Gmail, you have to go to the web application and navigate to the Inbox. You will find a header for the "Last Account Activity", and you have to select Details for further information. Then a new window will open, and you will be able to access the IP code you need.
Conclusion
It would help if you remembered that our mobiles and laptops are the devices that can grant access to the most personal data of our lives, as well as sensitive credentials. It is imperative to keep your laptop safe, so it won't fall into the wrong hands.
Still, if that is the unfortunate case, it can be tracked using the techniques revised in the summary below:
To set your laptop for accurate tracking, you need to turn on the device's default tracking options and register it with the manufacturer.

It is also a good idea to install reliable and powerful tracking software on the laptop beforehand.

You can then track the device using tracking software, serial number, or the built-in tracking functions.

Suppose you consider tracking via the IP or MAC address. In that case, you can do so utilizing the applications of Gmail, Dropbox, Outlook, and Facebook.
We recommend taking precautions beforehand, and then it shall be a breezy process when you actually need to track your laptop!