How to reset JBL flip 5 speakers after it has stopped working or will not work like before? The JBL Flip 5 is a great device for outdoor and indoor music listening experiences, but sometimes due to various factors, it can lose its working.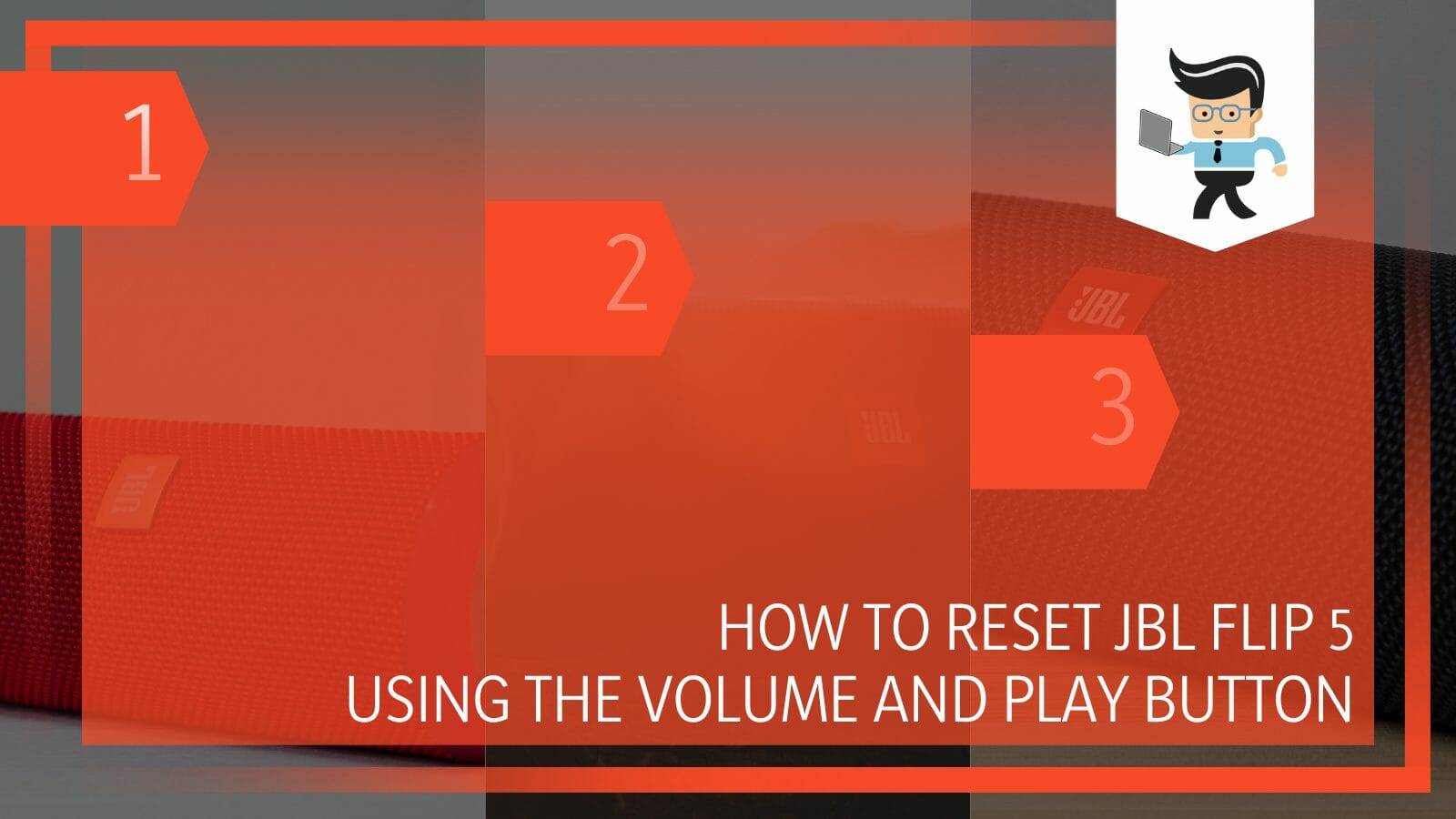 Fortunately, you can reset the factory settings on the speakers to bring the software to square one which will help it work in the best way possible.
In this article, we will talk about the simple yet effective way that you can use to reset a JBL Flip 5 speaker. 
How To Reset JBL Flip 5? Simple and Easy
You can reset a JBL Flip 5 speaker by turning it on and pressing the play and the volume-up button simultaneously. This trick will reset the whole speaker, making it sound and work like a brand-new one in no time. 
There can be various reasons why you need to reset a JBL speaker, but the most common among them is the fact that, with time, the JBL Flip speaker starts acting weirdly.
The speaker sounds distorted, the buttons do not do what they are supposed to do, and mainly, the battery drains much faster than it used to. So in all of these cases, it is best to factory reset the speakers as a whole. Resetting it will give it a needed jolt, and the speakers will hopefully start to woke like before. 
Before resetting it, make sure that no device is connected to it and also that it has enough battery to go on. Also, make sure that the reason behind its lagged working is its software and not because of any external damages.
In the latter case, resetting it will do no good for it. Following is a simple step-by-step way that you can use to reset the JBL Flip 5 speakers:
– Step 1: Power Up the JBL Flip 5
The first step in the process is to power up the JBL Flip 5 speakers. You can do this while it is on charge or connected to a power socket.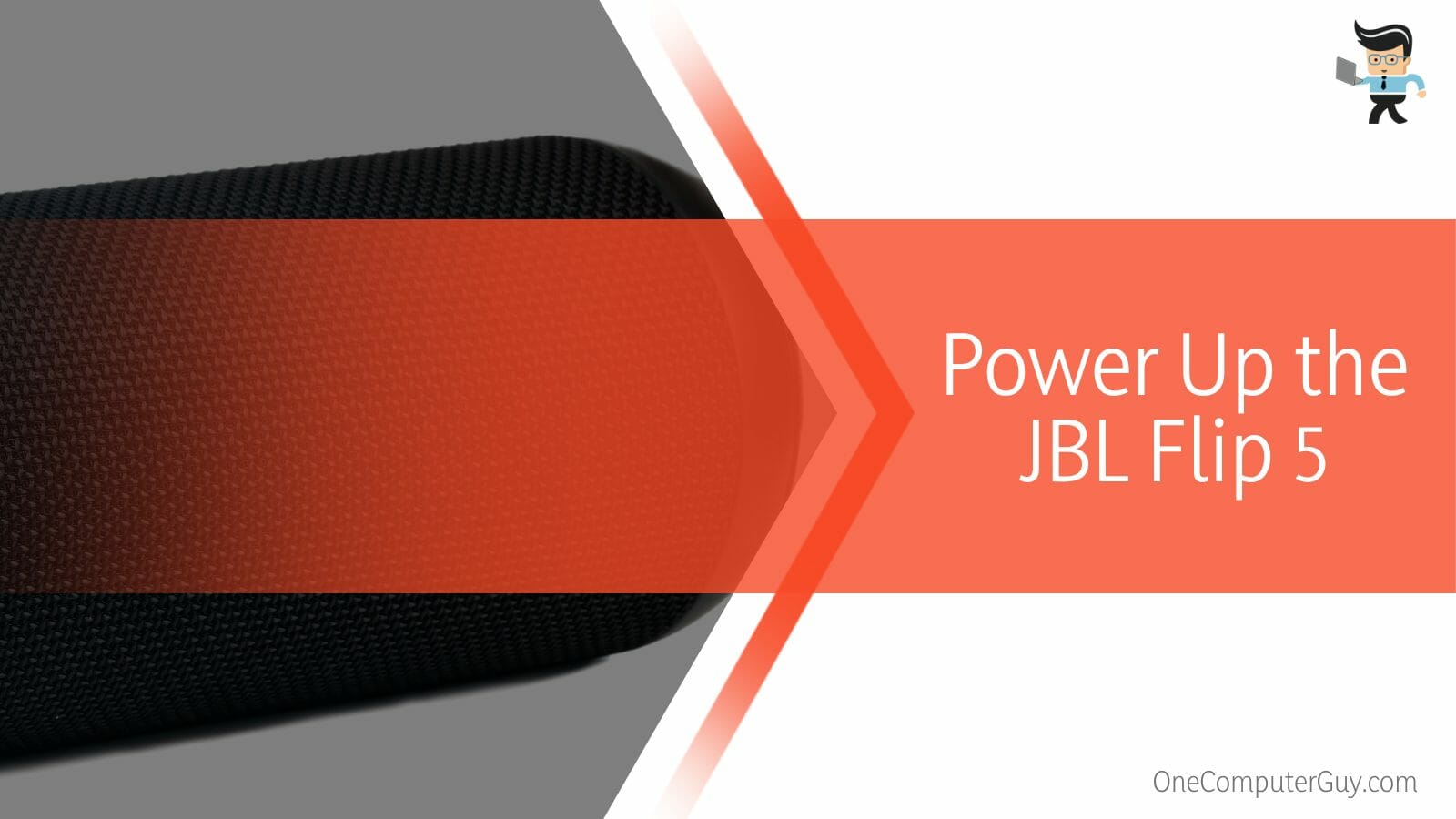 We want a good amount of battery in it for it to go through the reset process because if the battery runs out during the reset, it may die completely. 
– Step 2: Press the Keys 
The next step is to locate two important buttons. The play button and the volume up button. These two buttons, when pressed together, will hard reset the JBL speakers.
Make sure to hold the pressed button in place for at least thirty seconds before letting them both go. Sometimes, the speakers will make some noise after the reset, and sometimes, they will give no indication.
After you have let go of the button, give the device some time. Do not press any buttons or plug it off the charging if it was on charge before. 
– Step 3: Restart the JBL Flip 5
After some time, restart the JBL Flip 5. Charge the speakers completely. Make sure not to drain the battery of the speaker to the maximum in a couple of initial uses. After that, use the device as freely and vigorously as you like; it should work just fine. 
You can use this way of resetting on almost all sorts of JBL speakers and more devices. If the speakers started acting up again, follow the tutorial again, and you should be good to go. 
FAQs
– Why Won't JBL Flip 5 Turn On? Most Common Reason
The reason why your JBL Flip 5 speakers are not turning is probably that the speakers have become faulty or are damaged. There might be an issue with the internal or external hardware that is not letting it turn on. 
Another reason why your speakers are not tuning on is maybe that it is completely out of battery. This is one of the biggest reasons for a non-working speaker, especially in the case of JBL speakers.
Make sure that you have charged the speakers completely before tuning them. Let them charge for about more than three hours to ensure a full battery charge. 
– How Long Does the Battery on JBL Flip 5 Last?
The battery on a JBL Flip 5 lasts for about 12 hours after a normal full charge. This may vary and this depends upon the condition of the charge and consequent and day-to-day use. Other than that, normally, it's around 12 hours of full use. 
With time, the speakers will lose their original battery life and run time. So if you have had your JBL speakers for a long time and the battery is not as great as it used to be, do not panic. It is actually very normal in the case of the JBL speakers and whichever model you choose. 
– Is the JBL Flip 5 Waterproof?
Yes, the JBL Flip 5 is waterproof. It comes with an exceptional three feet deep water resistance. This is great for near the beach and swimming pool parties. It can be inside water and still manage to get some sound out of it.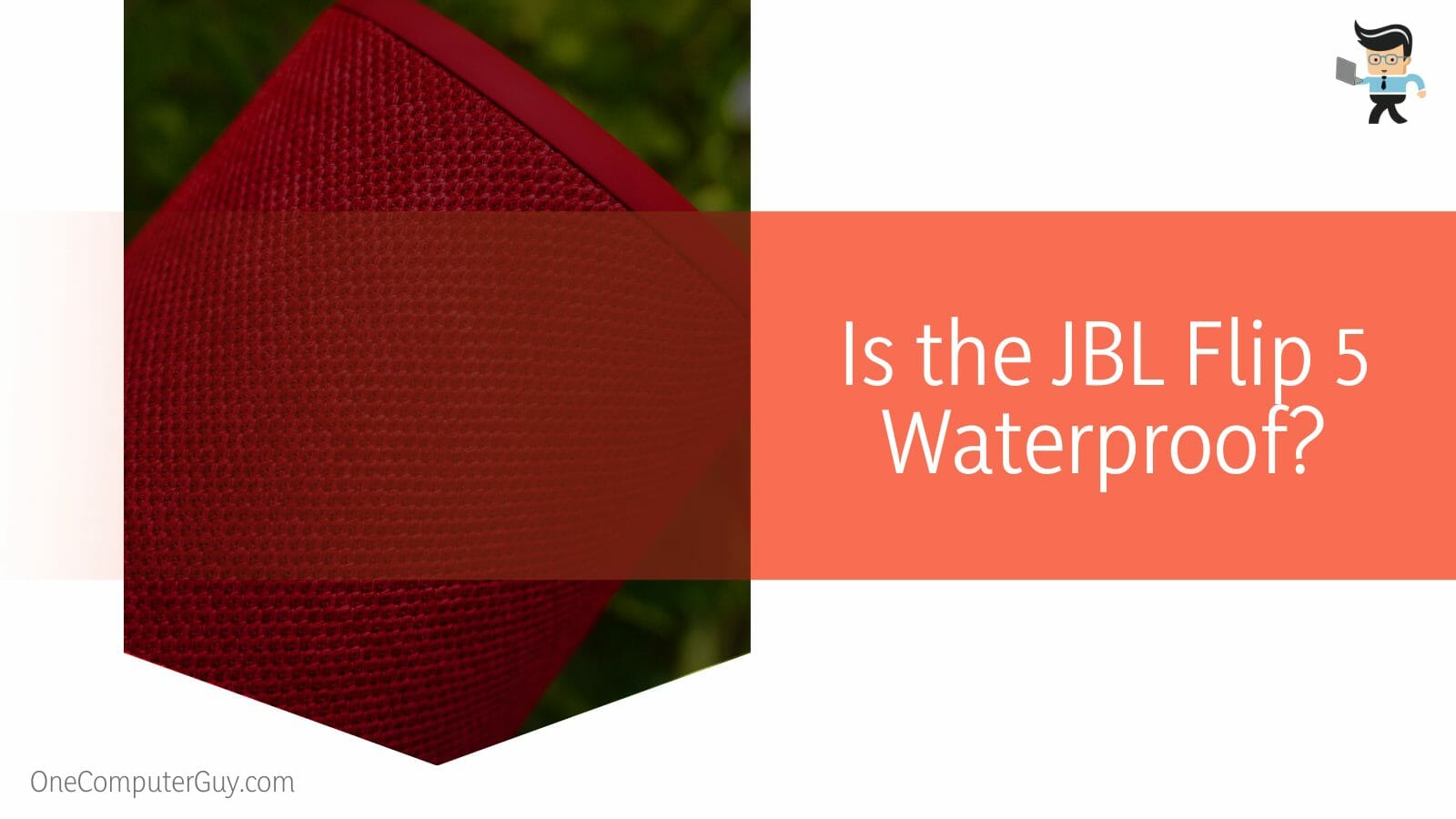 Most of the speakers that JBL produces are waterproof because this company specializes in outdoor entertainment. Even if the speakers are waterproof it is not advised that you keep the speakers submerged in water for too long or give them constant dunks in the water.
This will ruin the sound system for the worst, and it may even stop working as a whole. So make sure that the waterproof feature is used sensibly and that you use it to its maximum capacity. 
Conclusion
In this article, we talked about how you can reset a JBL Flip 5 speaker using the volume up key and play button, but in case you missed anything, here is a simple review to help you:
You can reset a JBL Flip 5 speaker by turning it on and pressing the play and the volume-up button simultaneously.

Before resetting it, make sure that no device is connected to it and also that it has enough battery to go on.

You can use this method to reset almost all JBL speakers. 
Here we come to the end of the article about resetting JBL speakers. We hope the article was informative for you. Happy Partying!