If your kids are on Snapchat, learning how to monitor Snapchat on iPhone can give you insights into their activities.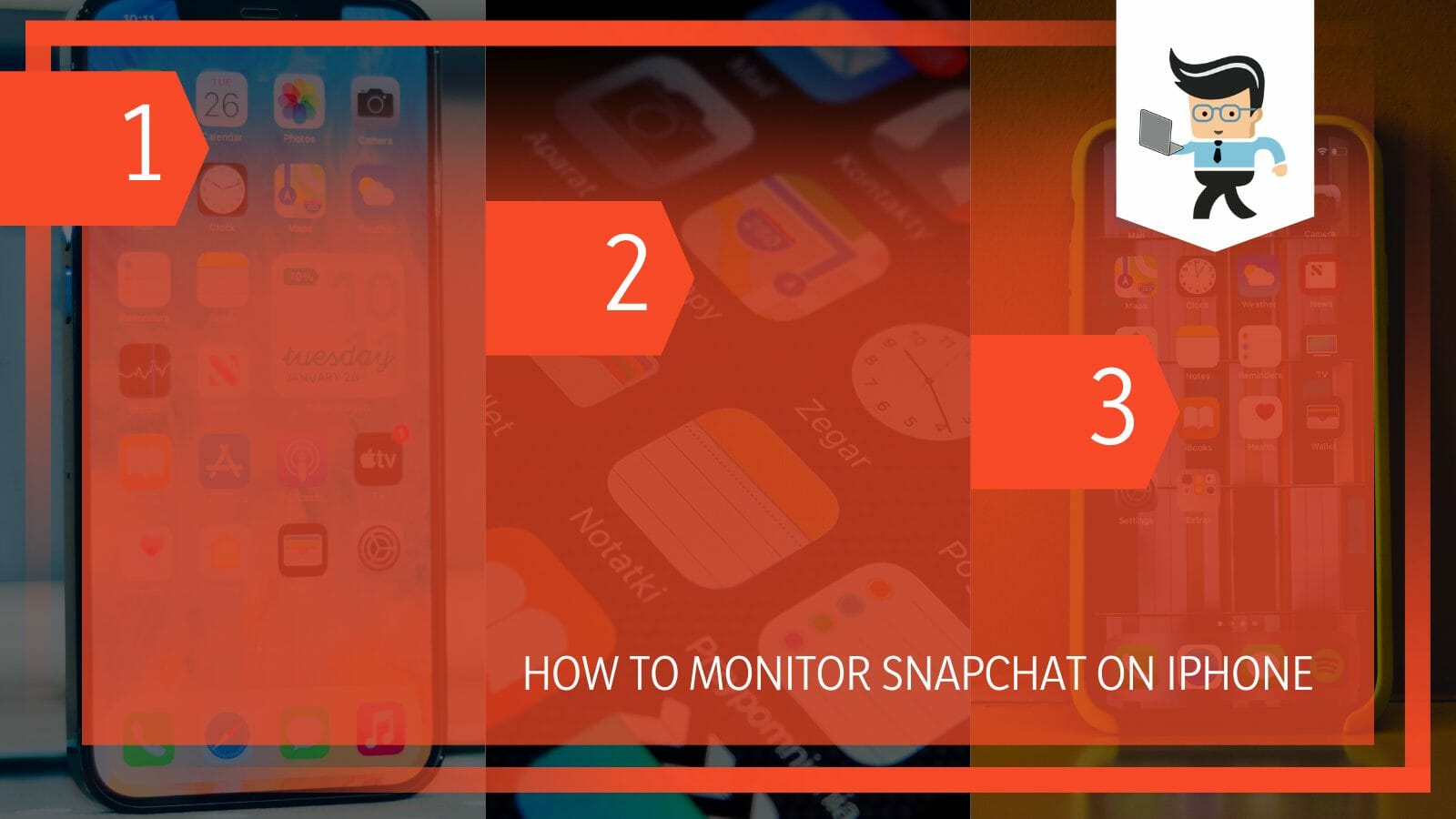 While there is no efficient native method for monitoring activities, you can use third apps. This post describes the best apps that monitor Snapchat on iPhone. 
How to Monitor Snapchat on iPhone
You can monitor a Snapchat on iPhone by requesting information from that account. To do so, launch Snapchat, click the avatar, and go to the Settings section. Scroll to the "My Data" section, log in to the account, and select "Submit Request." 
With the above steps, you will receive all Snapchat information about that account. However, to use this method, you must have Snapchat credentials – Username, password, and access to the device. Alternatively, you must have a trusting relationship with the owner. 
Let's lookt at how to monitor Snapchat on iPhone for free:
– Open the Snapchat App
You need to get the iPhone with the Snapchat app. That's why, to use this method, the owner must trust you. Once you get the iPhone, find the Snapchat app. In most cases, you will find it on the home screen. If not, go to the home screen and swipe past all home screen pages to access the App Library. 
Tap the search field and type "Snapchat." Alternatively, you can scroll through the app list to find it. 
– Get Permission
Once you get the app, tap to launch it. If the owner/your child did not activate automatic login, you must enter the Username and password to access the account.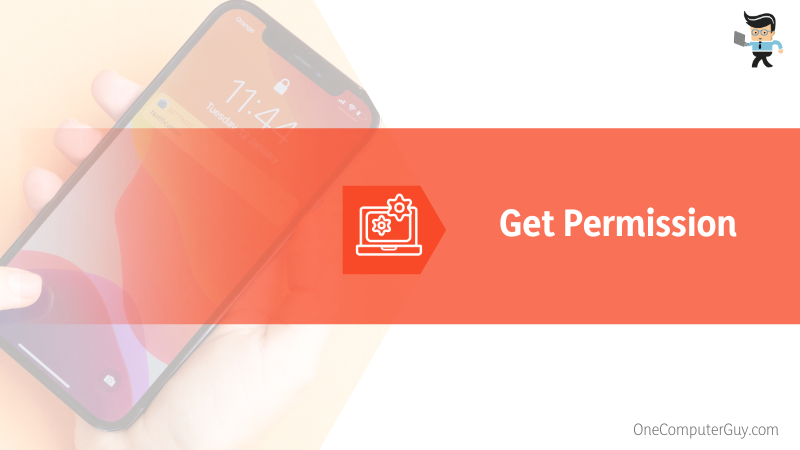 Go to your child's profile picture at the screen's top left.  Now, go to the screen's top right and tap the gear icon at the top to select Settings. Navigate the "Account Actions"
– Log in Again
You will get a prompt to log in again. Also, you may be redirected to the official Snapchat website for this step. Enter the login details and go to the "My Data" section. 
Select the data type you want to download from your child's Snapchat Profile. This can include memories, photos, texts, etc. You can get them as a downloadable file. Also, you can filter the exports by date range. 
Click the "Submit Request" at the bottom of the page and enter a valid email address.
Snapchat will send you an email with a link once the data is ready. So follow the link in your email to download your data – click the link to download your data.
With this method, you will get personal details, e.g., phone numbers, Snapchatters you've blocked, Memories, Snap history, Bitmoji, Snapcode, your orders (e.g., custom Filters and Lenses), Snapcash transactions, Saved Text Messages, information about Spectacles, Shazam history, friends, and more.
Note that you can restore the Snapchat backup files on your iPhone to monitor Snapchat activities. 
How to Use Apps to Track Snapchat on iPhone
You can use Bark, Qustodio Kids App, mSpy, and Norton Family to monitor your child's or loved one's iPhone. For most applications, you must know the details of the iPhone's owner, but a few can help you to secretly track conversations or a child's Snapchat without them knowing. 
You need the best Snapchat monitoring app for iPhone to monitor someone's online activities extensively. You need to know more than their credentials and friends to get a clear picture. Still, you can use some of them without jailbreaking your iPhone. 
So, if you wish to learn how to track Snapchat conversations, use the apps below:
– Bark
If you want to monitor chats for inappropriate trends, Bark is an excellent option. The app specializes in monitoring social media apps and networks. Best of all, you can install this app without jailbreaking the iPhone. Therefore, how to monitor Snapchat on iPhone without jailbreak using Bark:
Install Bark on your child's iPhone and set up a parent account.
Log into your child's Snapchat account and connect it with the Bark parental control

app. Also, you will be required to add your payment details to enable you to monitor your child's activities. 

Activate different settings to allow you to monitor your child's activities. 
When you trigger the Back filter, you will get alerts on the parental dashboard. So, you do not need your child's phone to check their activities. Bark will continually scan content on the user's account, whether using their iPhone or a different one.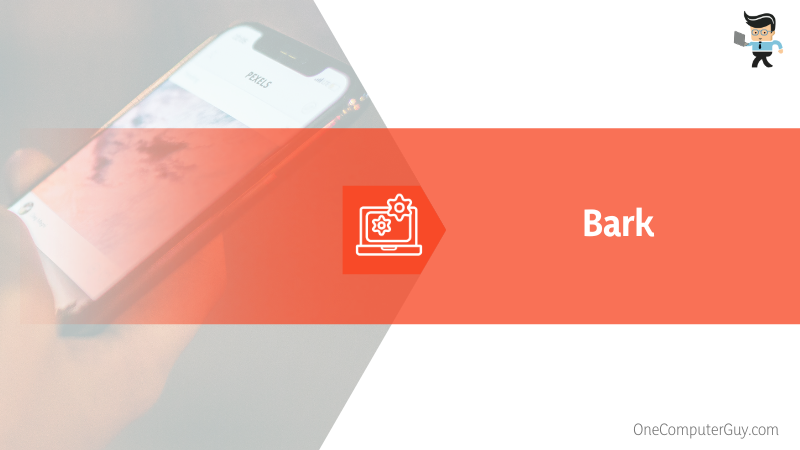 Additionally, its AI can detect inappropriate or harmful content in 17 categories. Typically, it has a massive list of slang, abbreviations, and keywords used by online bullies alongside conversations about drugs, sex, depression, violence, suicidal thoughts, body image issues, and more.
So, if you see a conversation that worries you, Bark offers a feature that lets you block the Snapchat app from opening. Additionally, you can monitor screen time per day, allowing you to create specific time for accessing Snapchat. And with the live Check-in and Geofence feature, you can monitor where your kid gets. This ensures that they don't sneak out to meet strangers. 
– Qustodio Kids App
Qustodio spy app is an excellent option for monitoring Snapchat usage. However, it will not see your kid's Snapchat messages. But every time your child opens Snapchat, it gets added to the daily Activity Timeline. Therefore, you can see when the kid launched it and when he finished. Its dashboard will also track the length of time the app is used. 
Here is how to monitor Snapchat as a parent using Qustodio Kids App:
Go to the App Store using the iPhone you want to monitor, search for Qustodio and install it. 

Enter your name, valid email, and enter a password. Tap the Get Started option.

Confirm that you want to protect the device, enter a name to describe the device, and enter your child's details. Type the child's details and choose an avatar for the Profile. 

Install the app and allow notifications. Download Qustodio Profile and tap Allow on the pop-up. Close the pop-up, then close the window. 
Tap the "Go to settings" button and go to "Profile Downloaded. Install it and enter the password. Read the instructions and tap Install. 

Confirm the process and continue setting up Qustodio. Qustodio Profile will automatically complete the configuration.

Select Manage to increase the protection and tap to allow permissions to let Qustodio report the device's location.

Select the Allow While Using App option, then Change to Always Allow.
Use the app to set rules for Games and apps like Snapchat.
– mSpy
If you need an app to record keystrokes and screenshots and send them to the parental control dashboard, the mSpy (proprietary license) can be an excellent option. Typically, the app records incoming and outgoing messages, including deleted ones. The app will take screenshots after a few minutes or when an action occurs on the screen. Follow the steps below to use this mSpy: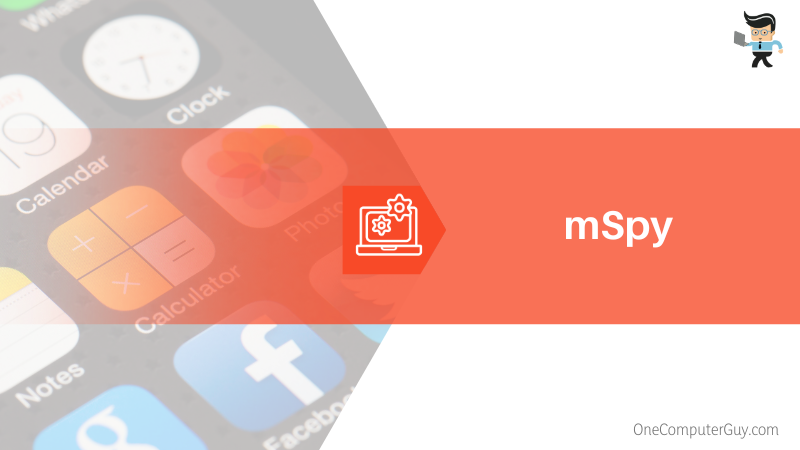 Get the iCloud credentials of the target iPhone and activate

iCloud backup

. If you find it a challenge, ensure that two-factor authentication is allowed on the iPhone.

Create an account on mSpy if you don't have one and purchase a subscription. Get the no-jailbreak mSpy app package to use it.

Select the iPhone and go to the iCloud Sync installation method. 

Log into your account and enter your kid's/iPhone's iCloud credentials to connect the device. 

You will get two email notifications: For iCloud's email address, the target phone (has a 6-digit code for 2FA confirmation.)

Enter this code into your mSpy account to complete the linking process.

Collecting data can take up to 20 minutes, depending on the activity. 
To begin monitoring your child's Snapchat activity, log in to your Control Panel.
– Norton Family
Norton Family monitors how long an app is in use. The data is available in the dashboard, so you can see if there is an issue with the kids snapping too much time. If so, Norton Family (proprietary software) lets you block the Snapchat app to let your child take a break. 
You must download the Norton Family Companion App from the App Store, install it, and agree to the terms of service. To add a child, go to the Norton website, select "add a child," and select "Assign." Follow the onscreen prompts.
After setting up the account, create rules that limit Snapchat usage and allow those that promote educational apps. Note that this application has a live location tracker, enabling you to see where your kids are in real-time. It stores the location for 30 days. 
– Webwatcher
WebWatcher is an effective parental control app that lets you monitor your kid's activities by recording key iPhone activities. In turn, this monitoring app will alert you when risky activities such as alcohol and drug use, cyberbullying, or any inappropriate activities occur. 
Ensure that you create an account and buy a subscription. Now download the app and install it on your target device. Register the account to add it to Webwatcher. 
To use the Webwatcher Snapchat spy app, access the Webwatcher login page and sign in to the Apple account of your kid's iPhone using its Apple ID and Password. You must disable the iCloud account but enable 2FA (Two Factor Authentication) on your child's iPhone for this process.
When the account is set, allow iCloud backup and close the app. Now, go to your devices or PC and launch the Webwatcher dashboard. You can record all the activities or modify parental controls to suit your needs. You can view all activities pertaining to your child's iPhone under this Webwatcher (proprietary software). 
You can also use this app for restoring iCloud backup data. 
Conclusion
We have described in detail how to use different Snapchat spy apps to monitor your child's activities on your child's Snapchat. Here is the recap:
The best Snapchat secrets for parents are phone monitoring, knowing the type of Snapchat media children exchange, and recording other types of content on other social media channels, like WhatsApp messages. 
Effective parental monitoring is only through spy apps because they have extensive parental control features for almost all social media channels.
Most monitoring apps are subscription-based but have a free trial.
The above tactics will let you manage your kid's Snapchat without issues.